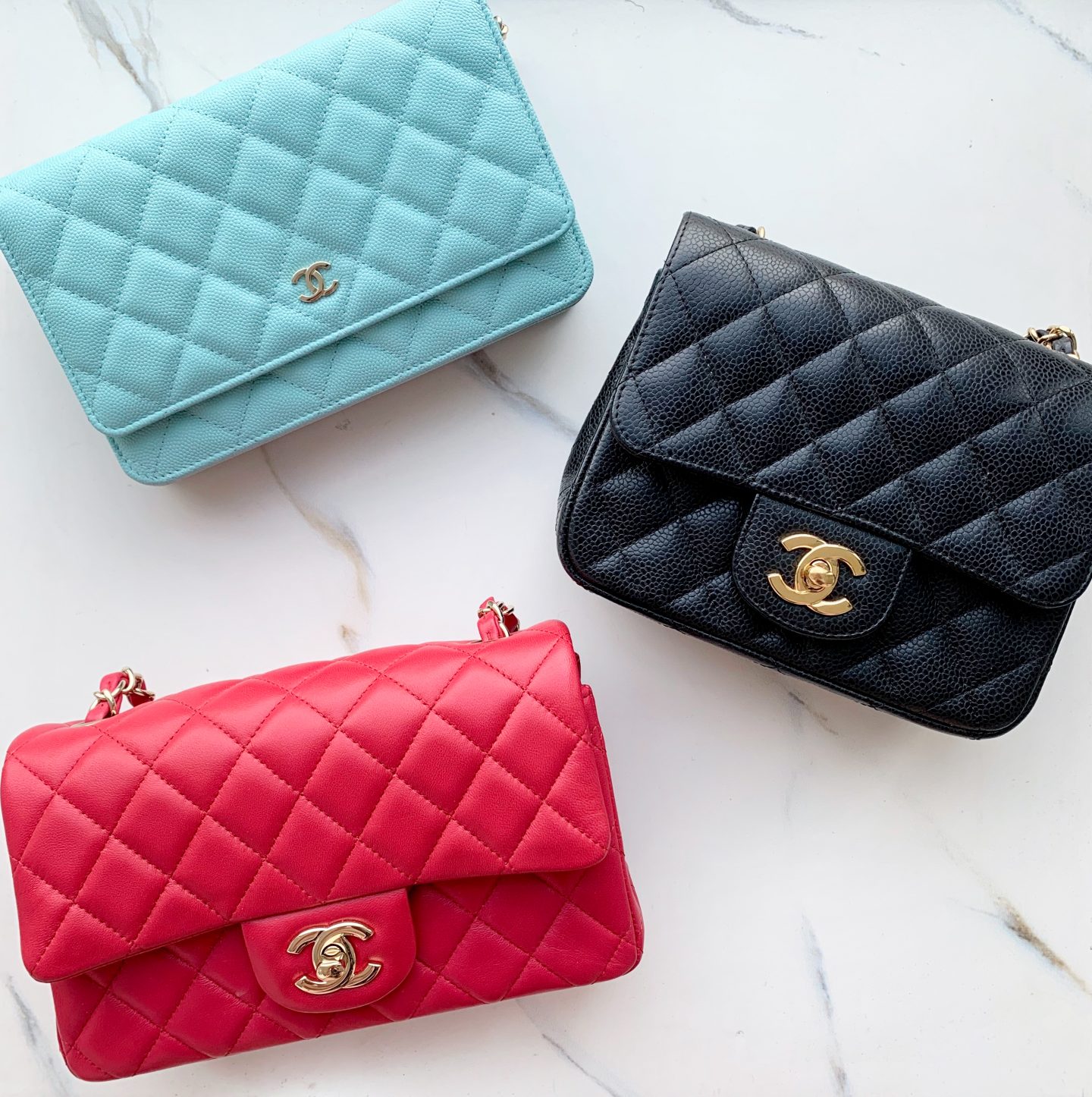 Hello! It's been a bit quiet over here on the blog for the first couple of weeks of 2019 but I thought I would kick things off again with a post on what the best first Chanel bag to buy is. I get a lot of questions from first time buyers, often very confused about what to go for as their first Chanel bag. This obviously depends a lot on your personal circumstances, style and lifestyle but even with all that in mind, they are a few general recommendations that I think are true regardless of preference and circumstance. So with that said, here are some of recommendations and tips for those of you considering taking the plunge with your first Chanel bag!
Style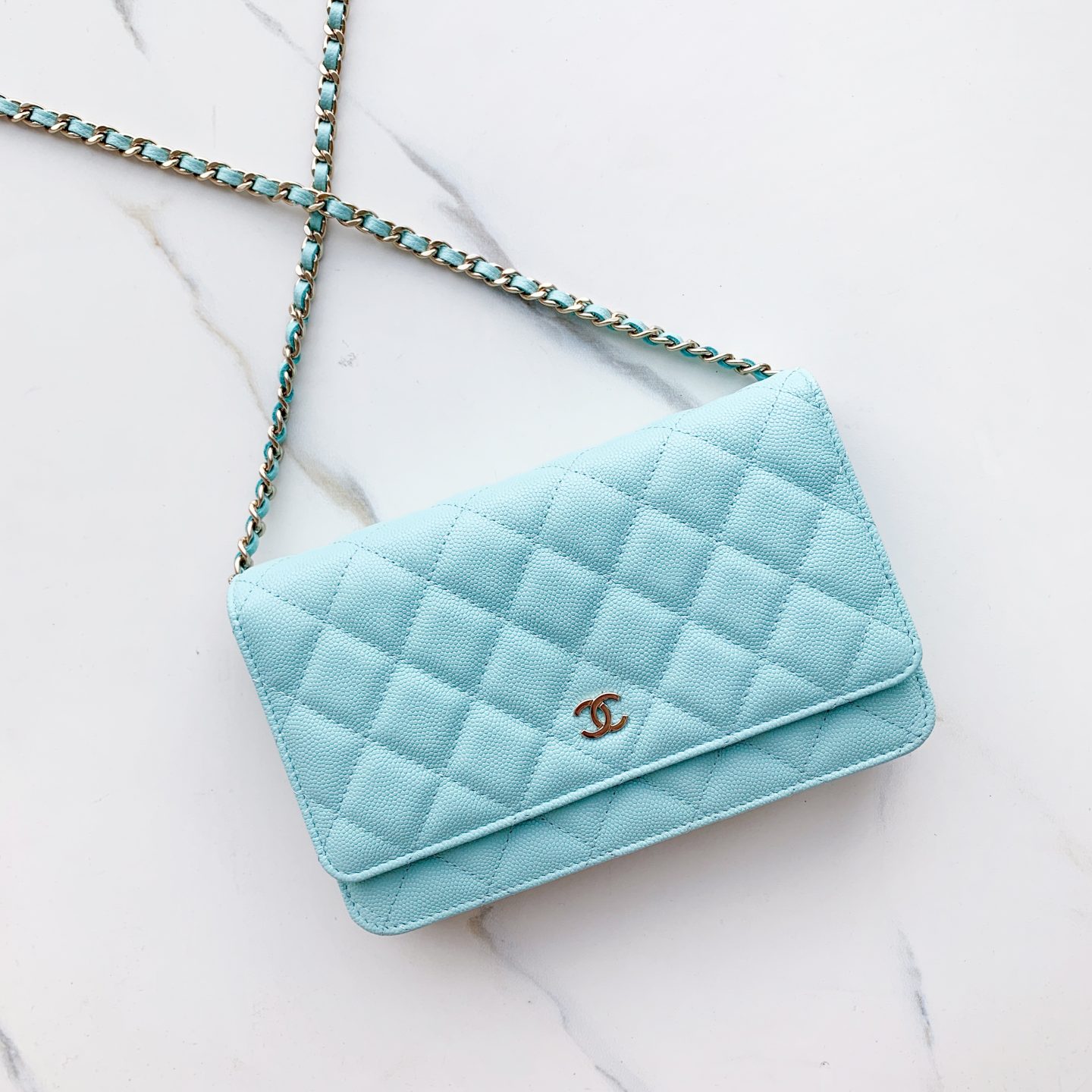 Now obviously, any bag you like can make for a good first Chanel purchase but generally speaking, there are certain bags which are popular go-tos for many looking at buying their first Chanel. The most common ones I hear about are the Chanel WOC (Wallet-0n-Chain), the Chanel Mini (either square or rectangle) or the M/L flap (sometimes known as the medium flap). The price difference between these styles is substantial and I'll be going over that in the next section.
These three styles can all make potentially great first Chanel purchases but there are some key facts to know about each:
WOC: This is a small bag and the chain is very long and is therefore really only suited to wearing crossbody. It comes with multiple card slots and is really designed to forgo a wallet. If you're happy to do this, then you'll be able to fit inside a phone, keys and a lipstick or other small item but not much else. On the plus side, it's a light and easy bag to wear and can work well as both a casual crossbody bag for day as well as an evening bag too. For those looking for a WOC and Mini comparison, I have this video comparing the two styles here.
Chanel Mini: The next size up can fit a lot more and is one of personal favourites for both its adorable look and value for money. The square and the rectangle mini can fit approximately the same with the rectangle mini fitting slightly more (but only very slightly). You'll be able to fit a small wallet, phone, keys, compact as well as a product or two. The biggest difference between the two is that the rectangle mini has a much longer strap than the square mini. As a result, the square mini is more suited to wearing on the shoulder whereas the rectangle mini is more suited to wearing crossbody. For those still confused about the two, I have a video comparison of the two sizes here.
Chanel M/L Flap: This is the classic Chanel size and is what most people think of when they think of the classic flap. It is certainly a beautiful size and can transition well from day to evening as long as you are happy to carry less with you. Due to the presence of the double flap, you can't fit that much in and you will roughly have the same capacity as the rectangle mini. The chain length is a great deal shorter though and this style is most suited to wearing on the shoulder – it is too short for most to be able to wear crossbody.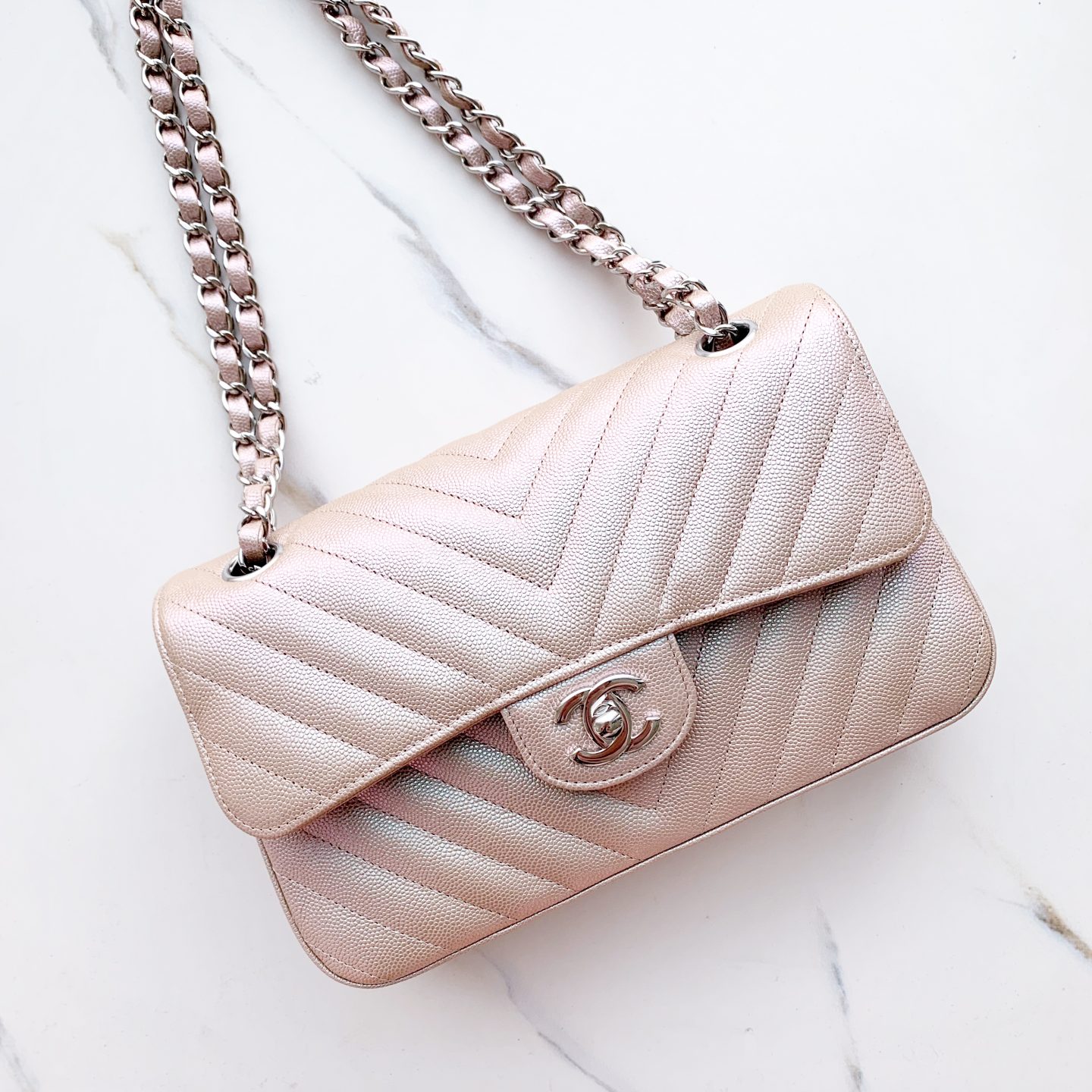 Other Popular Options: Two other popular styles are of course the Jumbo and Small Flap. The Jumbo is my absolute favourite style and despite the hefty cost, I do think is worth the money due to its versatility, functionality and capacity. Many people gravitate towards the above styles because of their smaller size and more accessible price but if you know you prefer larger bags, then the Jumbo is an amazing choice and what I consider to be my all-time-favourite bag.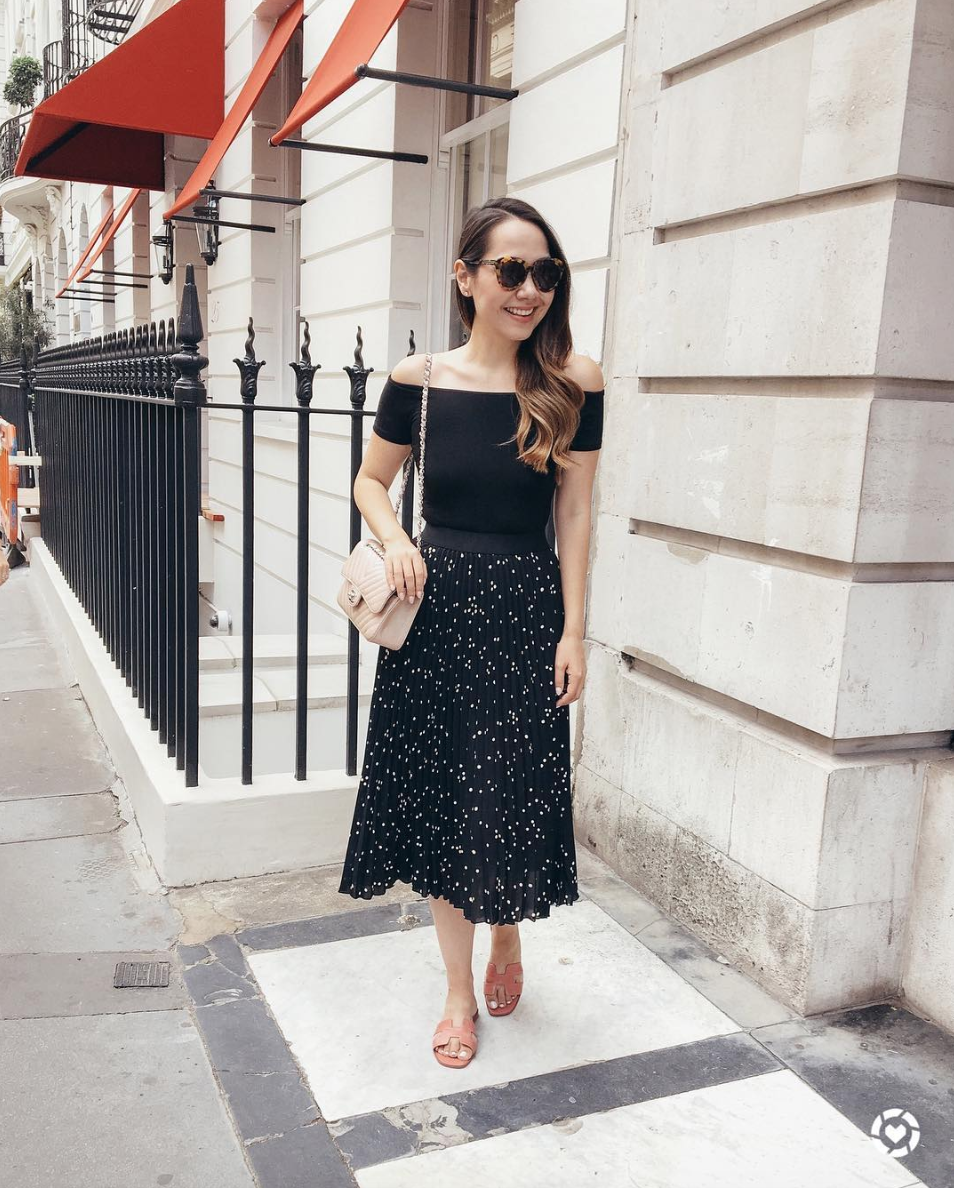 The small flap is less mentioned because I think many just opt to go for the M/L as it is slightly bigger. Even though I do think the small flap doesn't represent the best value for money, I love mine and it is a wonderful choice for day or night providing you are a minimalist in terms of what you carry, as it is a small bag. The strap is on the shorter side so it isn't really possible to wear this crossbody but it is an ideal length to wear over the shoulder. If you're looking to save some money and you generally gravitate towards smaller bags, then I do think that the small flap over the M/L is worth considering.
If you would like to see what all of these bags look like when worn, I try on all of these styles in this Chanel Collection video.
Value For Money and Chanel Bag Prices
Even though the Chanel Minis have seen fairly hefty price increases over the past few years, they are generally considered to still be the best value for money. This is because they are not considered 'classic flaps' due to their lack of a double flap and are therefore priced lower. The 'small' sized flap and above are all considered 'classics' and come with a premium price tag as a result.
As of January 2019, the following prices apply:
Chanel WOC: $2,500 USD or £1,790 GBP
Chanel Square Mini: $3,200 USD or £2,290 GBP
Chanel Rectangle Mini: $3,500 USD or £2,610 GBP
Chanel Small Classic Flap: $5,000 USD or £3,810 GBP
Chanel M/L Classic Flap: $5,600 USD or £4,300 GBP
Chanel Jumbo / Large Classic Flap: $6,200 USD or £4,800 GBP
Prices differ according to country but Chanel now lists prices on their website.
Leather and Colour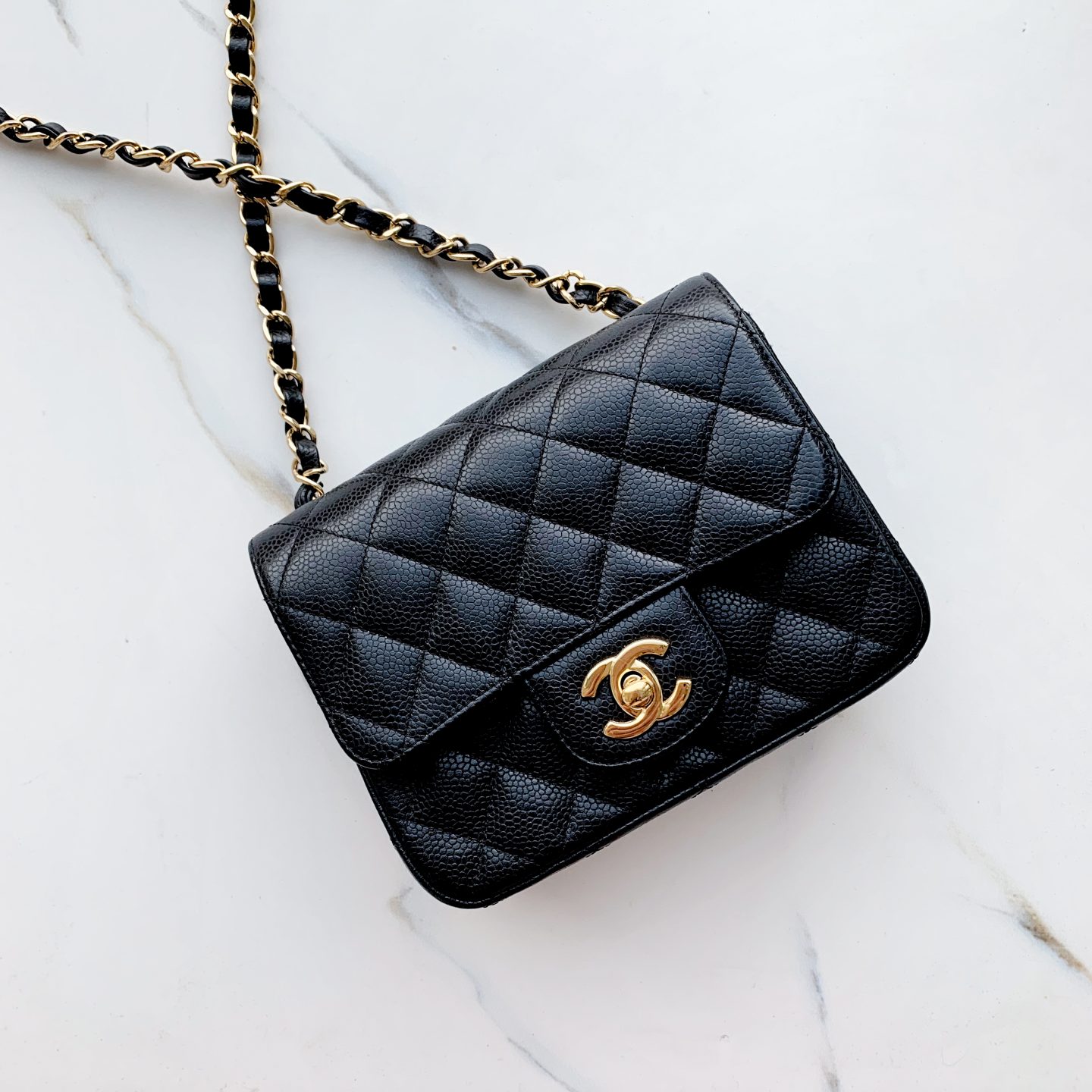 Leather and colour are also important factors to consider when deciding on your first Chanel bag. Chanel offer many different varieties however the two most popular and frequently used leathers are caviar and lambskin. Caviar (pictured above) is undoubtedly the most durable of the two and is what I would recommend for any first time buyer. Whilst many prefer the look of the lambskin, the caviar will provide a worry-free experience and will allow you to fully enjoy your bag without worrying about scratches or marks. I purchased my first bag from the boutique in lambskin and quickly regretted it. Even though I am happy to buy lambskin now, they are only as occasional use bags for me.
The two permanent colours are black and beige clair which are two wonderfully classic options that you can't go wrong with and what I would always recommend for a first Chanel buy. However Chanel also release different colours seasonally throughout the year and important to note – these colours are never repeated so if you find something you like, you are best to buy it then if you are in a position to purchase. These are subject to availability and it is impossible to predict what Chanel will release from season to season. Common colours include blue and red but the shades can vary greatly. You can find out what's currently available on the Chanel website while The Purse Forum is also a useful resource.
Conclusion
If you are just stepping into Chanel world, then I would always recommend to start on the lower-priced side – meaning the WOC or Chanel minis. Not only are these more accessibly priced than a $5600 M/L flap but you'll be able to find out if the style works for you without sacrificing any of the Chanel 'look'. My absolute favourite pick? The Chanel Mini. Not only is it around half the price of the larger 'classic' flaps but it can fit a decent amount, work for both day and night and is absolutely adorable to look at!
If you're a minimalist who loves crossbody, then the WOC is also a lovely choice but be aware that the strap is on the long side so if you are petite, I would definitely say to try this one on! This of course isn't to say that any of the other sizes are bad choices – just much larger investments. If you are set on a particular size, then you really can't go wrong. As painful as the frequent Chanel price increases are, it also means that Chanel has stellar resale value on the preloved market so your purchase is almost guaranteed to be a safe one.
I hope that you found the above helpful – if you have any questions for me, then leave me a comment below!