After summer went by in a flash, I am so ready for autumn and all the new season goodness it brings. Autumn is always one of my favourite seasons – especially when it comes to fashion! From beautiful new tones to gorgeous textures, there is just so much to get excited about. Selfridges have some of the most stunning new season pieces – particularly when it comes to accessories and I've complied a list of all of my favourite new season bag picks!
FEATURED ABOVE
1. Stella McCartney Blue Falabella Shoulder Bag // 2. Coach Floral Shoulder Bag // 3. Longchamp Blue Shoulder Bag // 4. Longchamp Pink Shoulder Bag // 5. Givenchy Antigona Mock Croc Mini // 6. Chloe Pink Marcie // 7. Saint Laurent Uptown Crossbody // 8. Valentino White Tote // 9. Stella McCartney Falabella Crossbody // 10. Marc Jacob Black Tote // 11. Longchamp Overnight Bag // 12. Burberry Black Tote // 13. Saint Laurent Uptown Clutch // 14. Marc Jacobs Scalloped Softshot // 15. Ganni Polka Dot Cardholder
I know autumn is usually focused on darker colours, but there have been so many beautiful lighted toned shades released for the new season! I cannot get enough of beautiful blue shades at the moment (which contrast perfectly with camel tones!) and I'm so in love with this Stella McCartney hue and this stunning new Longchamp colour. They've released a few new shades and I have the XL overnight bag in their new dusky pink shade firmly on my wishlist – I have one in red and adore it; the pretty mauve shade makes it even better!
There are also new versions of some old favourites for me – the Valentino tote newly released in white is an absolute stunner and my beloved Marc Jacobs tote has been released in weather-friendly black. Saint Laurent have also released my Uptown Crossbody in a gorgeous nude colour and their Uptown Clutch in a fantastic darker grey – so chic!
Best Finds for US Customers
All images are clickable!
In order: 1. Saint Laurent Small Loulou // 2. Saint Laurent Zipped Pouch // 3. Saint Laurent Uptown Crossbody // 4. Saint Laurent Mini Puffer // 5. Saint Laurent Tassel Kate // 6. Saint Laurent Kate // 7. Saint Laurent Uptown Clutch
I've spoken before about the great deals that you can nab if you're shopping from abroad, particularly in the US. Luxury brands made in Europe are almost always less expensive to buy here than in the US and as Selfridges is based in the UK, you can make some fantastic savings! I know Saint Laurent is always such a popular one so I've rounded up the best deals I spotted in the new arrivals. I've listed Selfridges's price along with the price that you would find in any given US department store – however please note, the US price excludes state tax so the saving you'd end up making is actually even greater! You can see the full Saint Laurent selection here – they receive new arrivals all the time so it's definitely worth checking back!
I'd also always recommend subscribing to Selfridges Plus – their unlimited delivery option. In the US, this costs $55 for unlimited express deliveries all year and in the UK, it's just £10 per year for named/ next day delivery. I've been subscribed since they launched the service (several years ago!) and it's seriously the best value!
Sustainable Picks
1. Prada Bauletto Shoulder Bag // 2. Prada 2000 Re-edition Shoulder Bag // 3. Prada Tote Bag // 4. Prada Shoulder Bag // 5. Prada Medium Backpack // 6. Prada Wallet // 7. Prada Chain Embellished Shoulder Bag // 8. Prada Large Backpack
Finally, I wanted to share one initiative that I am so inspired by from Selfridges – they have just launched Project Earth collection which focuses on more sustainable ways to shop. From sustainably made clothing collections to earth-friendly beauty picks, Selfridges have you covered if you want to treat yourself – but want to do so in a mindful and more sustainable way. One collection that I'm particularly excited about is the Prada Re-Nylon Collection, which is made completely from regenerated nylon, ECONYL – completely created from materials such as recycled plastic, fishing nets etc. The pieces are oh-so-on-trend and even better, are sustainably made and built to last. You can read more about the collection here and I've included my favourite picks above!
Thank you so much for stopping by my blog! 🙂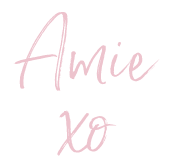 Thank you to Selfridges for partnering with me on this post!