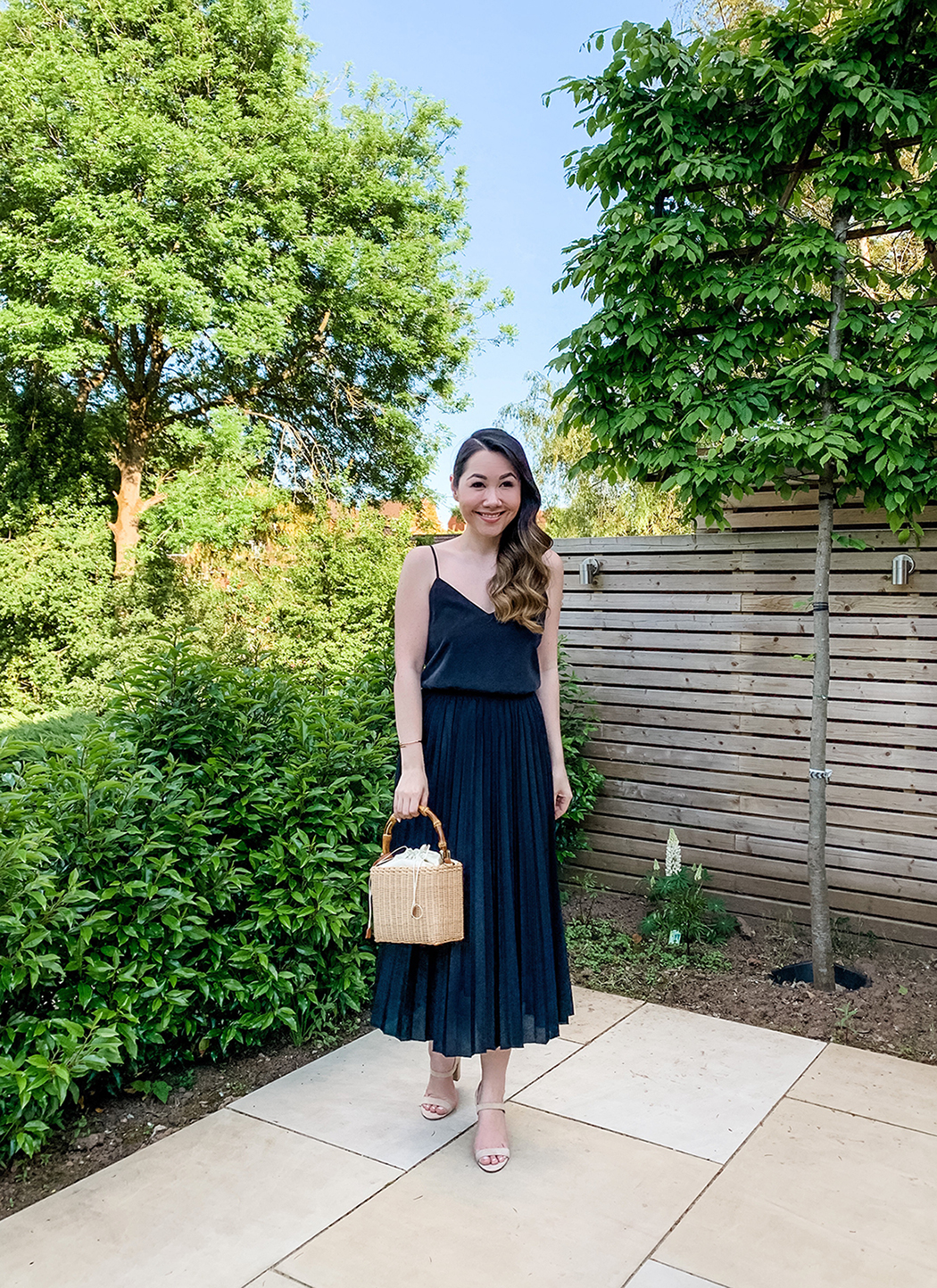 I am so excited to be partnering again today with Mirta to show you guys one of their gorgeous new spring/ summer bags AN to share an amazing discount code! If you missed my first post with them, you can catch it here – but essentially Mirta is a marketplace for beautiful leather goods – all handmade by artisans in Italy.
I thought Mirta was such a great concept when I first heard about it – and then experiencing the amazing quality of the bags made me love them even more! There is a no one 'seller' on the platform – so you're buying from the individual artisans themselves, just as if you were shopping these individual stores and small boutiques yourself whilst holidaying in Italy. You can view their entire women's selection here where you'll be able to see that there isn't one 'theme' in the collection; all individual designs from individual artisans – how amazing?!
Plus, you can snag 20% off a huge selection of their most loved 'Made in Italy' bags with the code 618MIRTA. You can see the full selection here but it included both the Perla bag I'm showing today and their best selling Opera bag that I featured in February!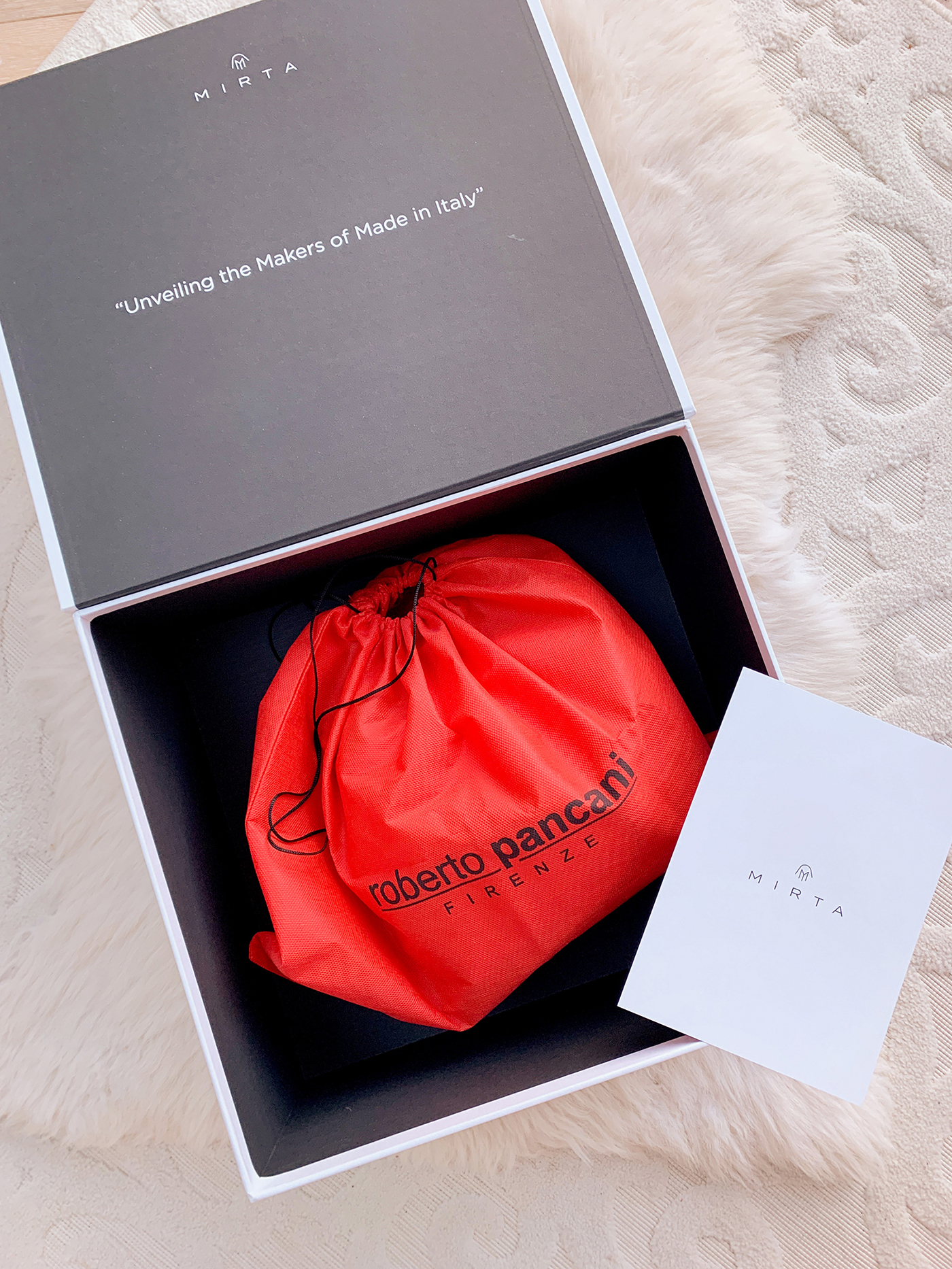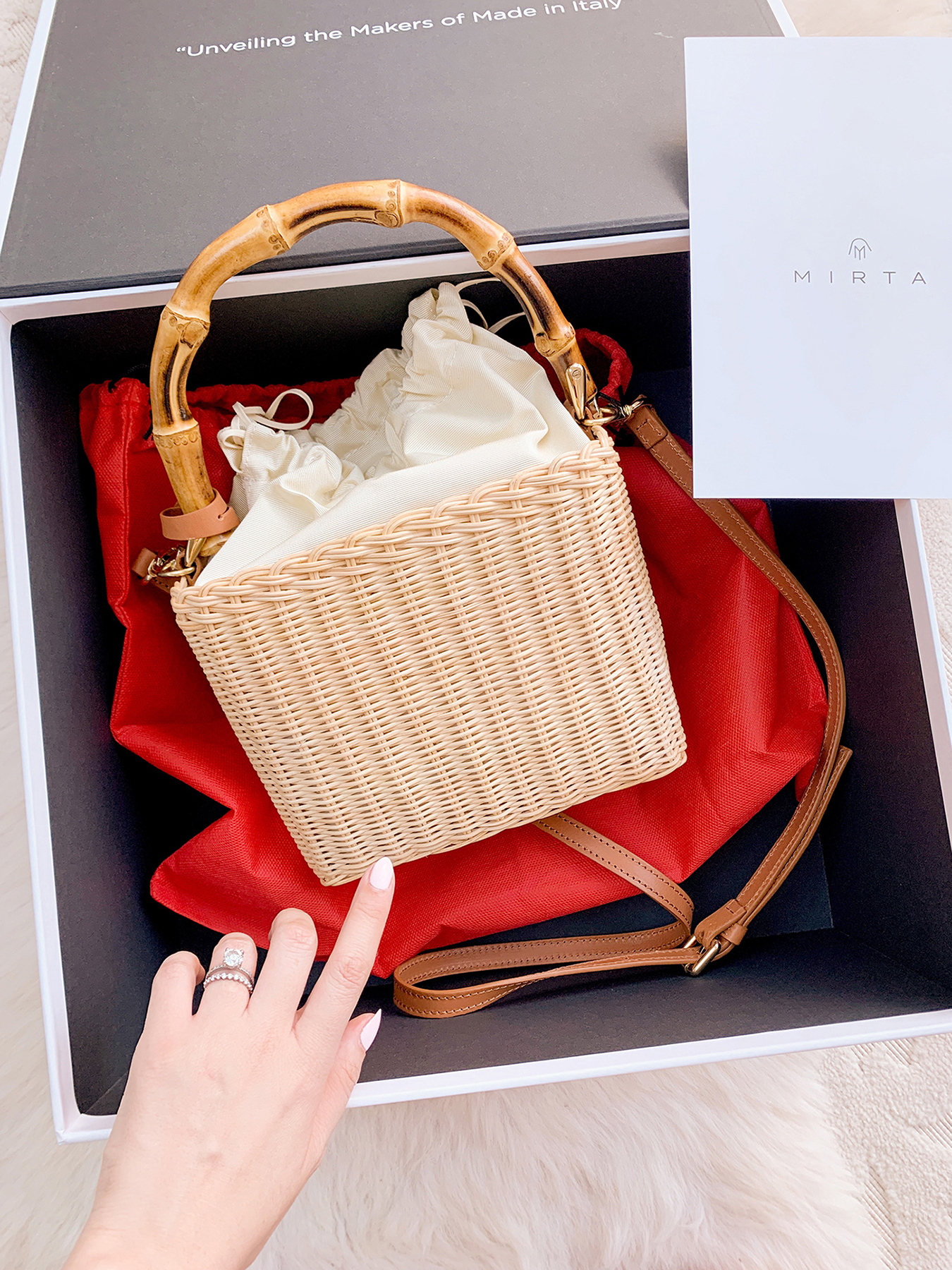 This style is called the Perla bag and is a wicker basket tote style with bamboo handles, a wicker body and drawstring inner for extra security. It features an adjustable long leather strap alongside the bamboo handle for maximum versatility – it can be worn handheld, on the shoulder or crossbody!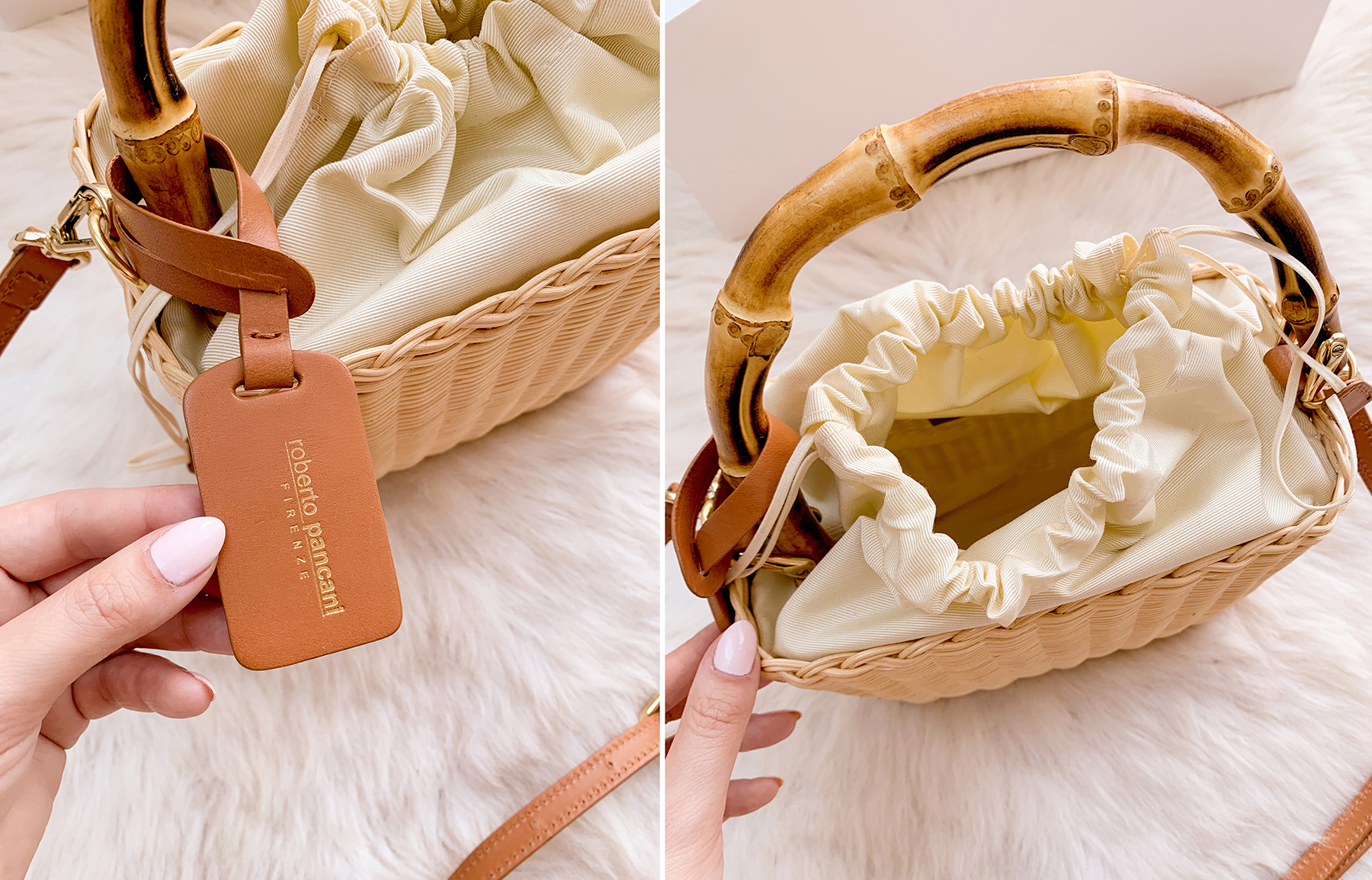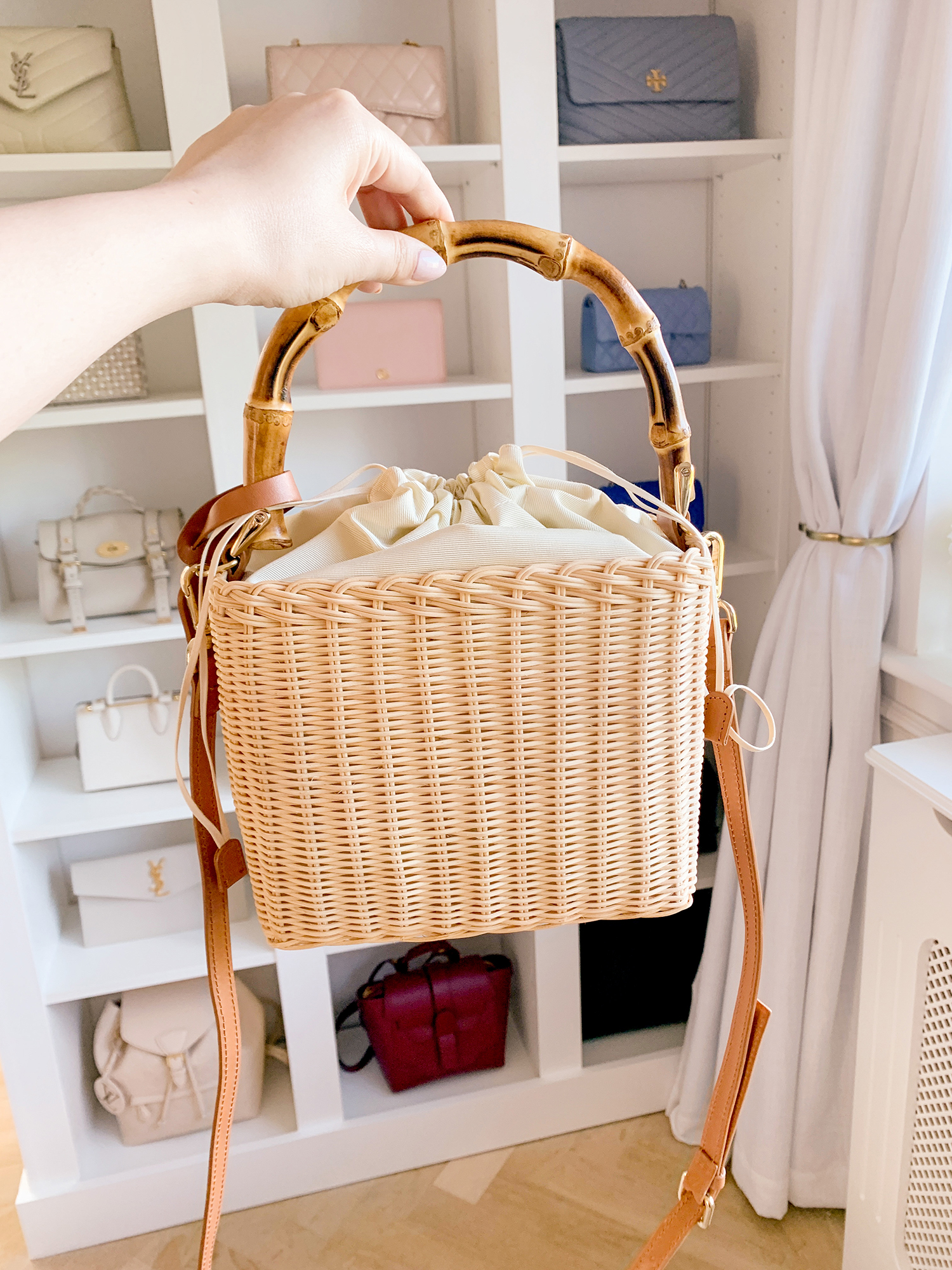 The quality and attention to detail is out-of-this-world good but what particularly won me over is how lightweight the bag is. It genuinely feels like you're carrying nothing at all without sacrificing the feel of a quality item. When the days are as hot as they have been recently, I do not want to carry anything overly heavy so this pretty much ticks every box in terms of practicality and functionality whilst also being totally summer-outfit appropriate!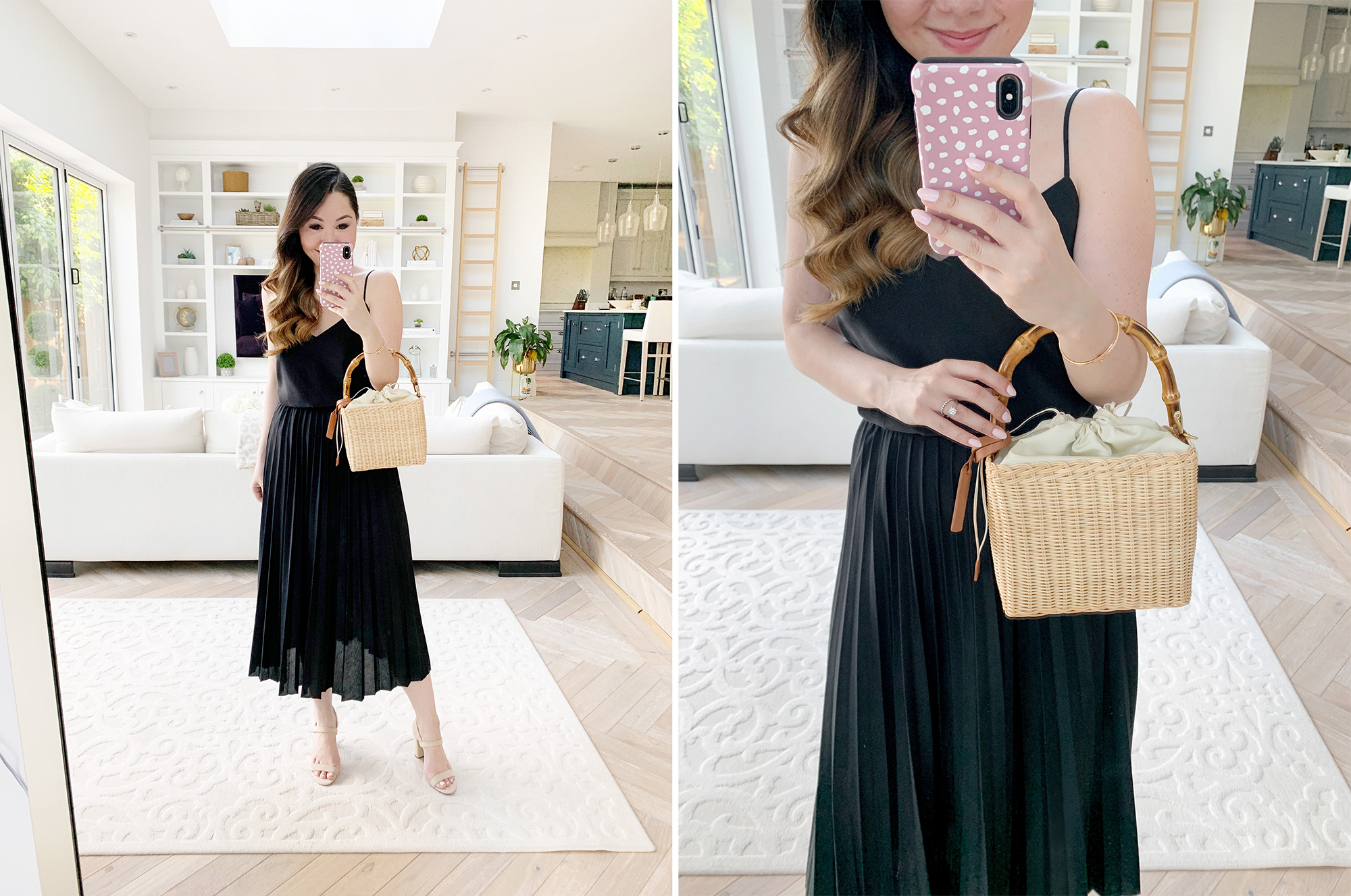 I'm always a little wary of bamboo handles for comfort but the top handle is incredibly comfortable and fits neatly in your hand or in the crook of your arm. I also love the little drawstring pouch – practical for security but also an adorable design feature!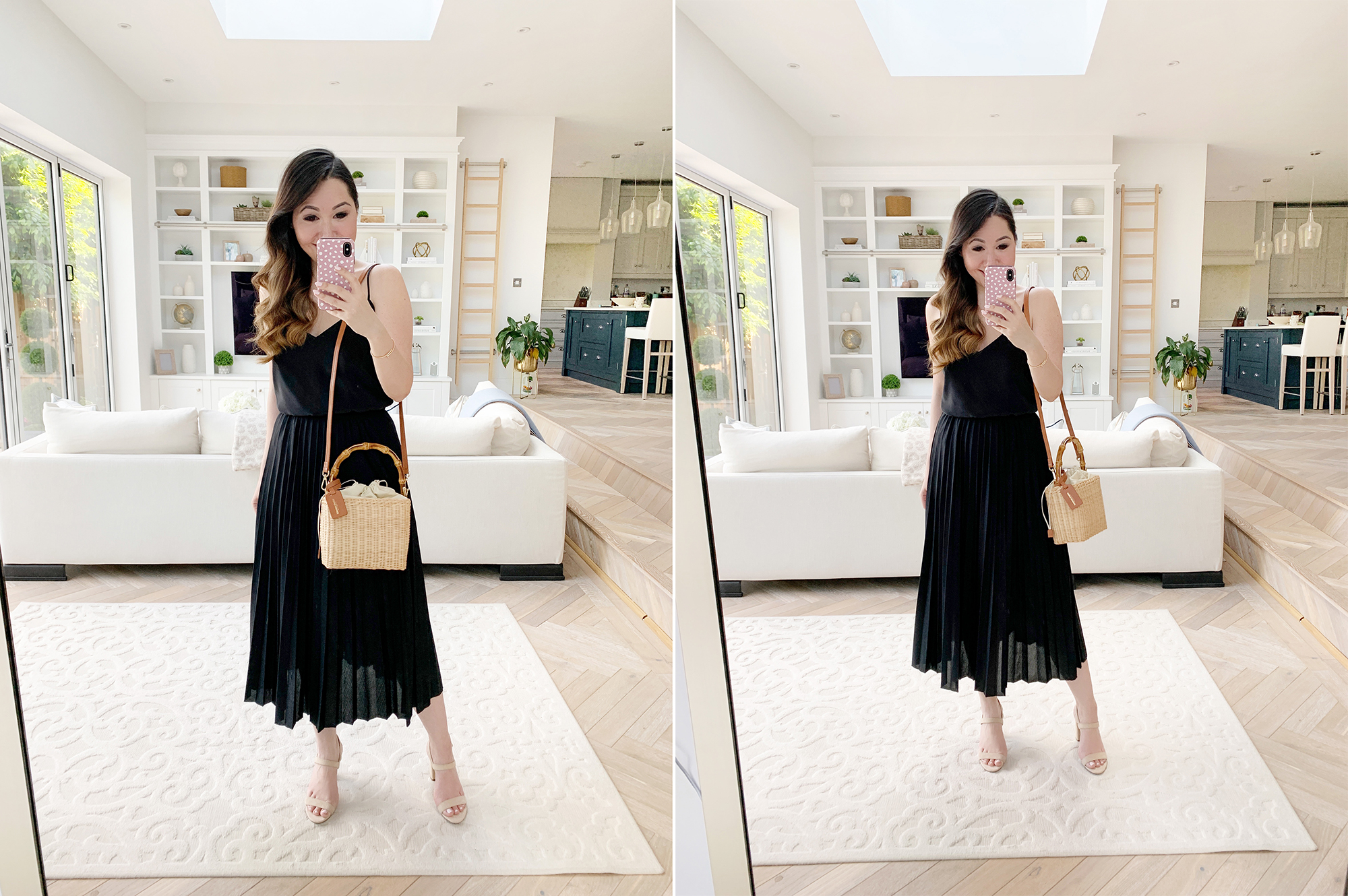 Perla Bag in 'Cream'
This is me wearing the bag on the longest strap setting but it is fully adjustable. The strap in question is a beautiful classic light tan colour in full leather and matches the luggage tag bearing the creator's name on the front in lovely gold stamping.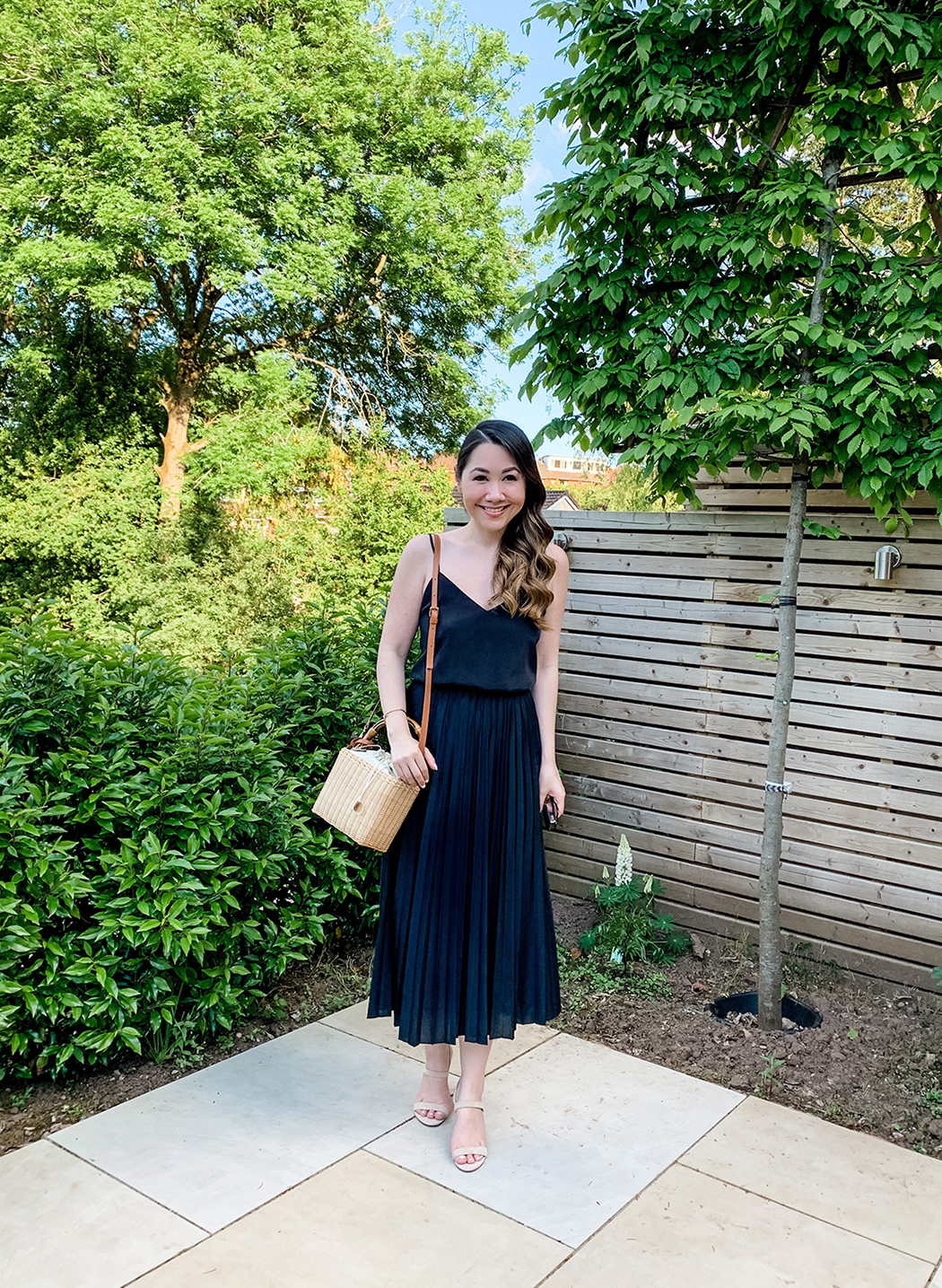 The Perla bag is truly the quintessential summer bag – and I love the fact that you're getting an authentically 'made in Italy' bag, direct from source! It comes in three colours; the beautiful cream one I'm wearing here along with a stunning blue shade and a mustard shade too. The wicker aspect stays constant for all the variations with only the drawstring changing colour – perfect if you want a pop of colour that's still wearable and easy to pair!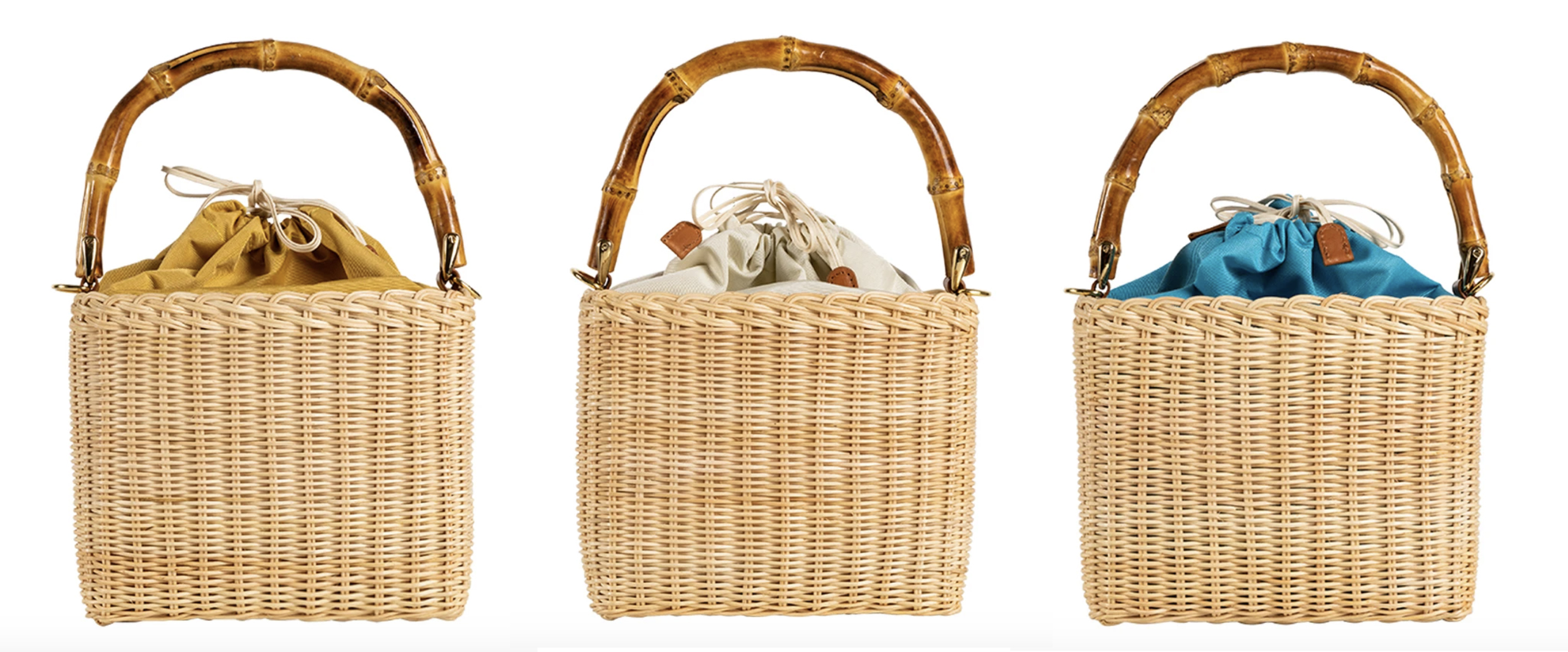 Don't forget you can get 20% off the Perla bag as well as so many other gorgeous styles (full selection here!) with the code 618MIRTA at checkout! The discount code is live until 18th June and there is no minimum spend required. Happily they do ship worldwide and offer free returns too for a super easy Italian shopping experience – without ever needing to hop on a plane!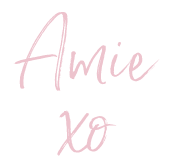 Thank you to Mirta for partnering with me on this post!