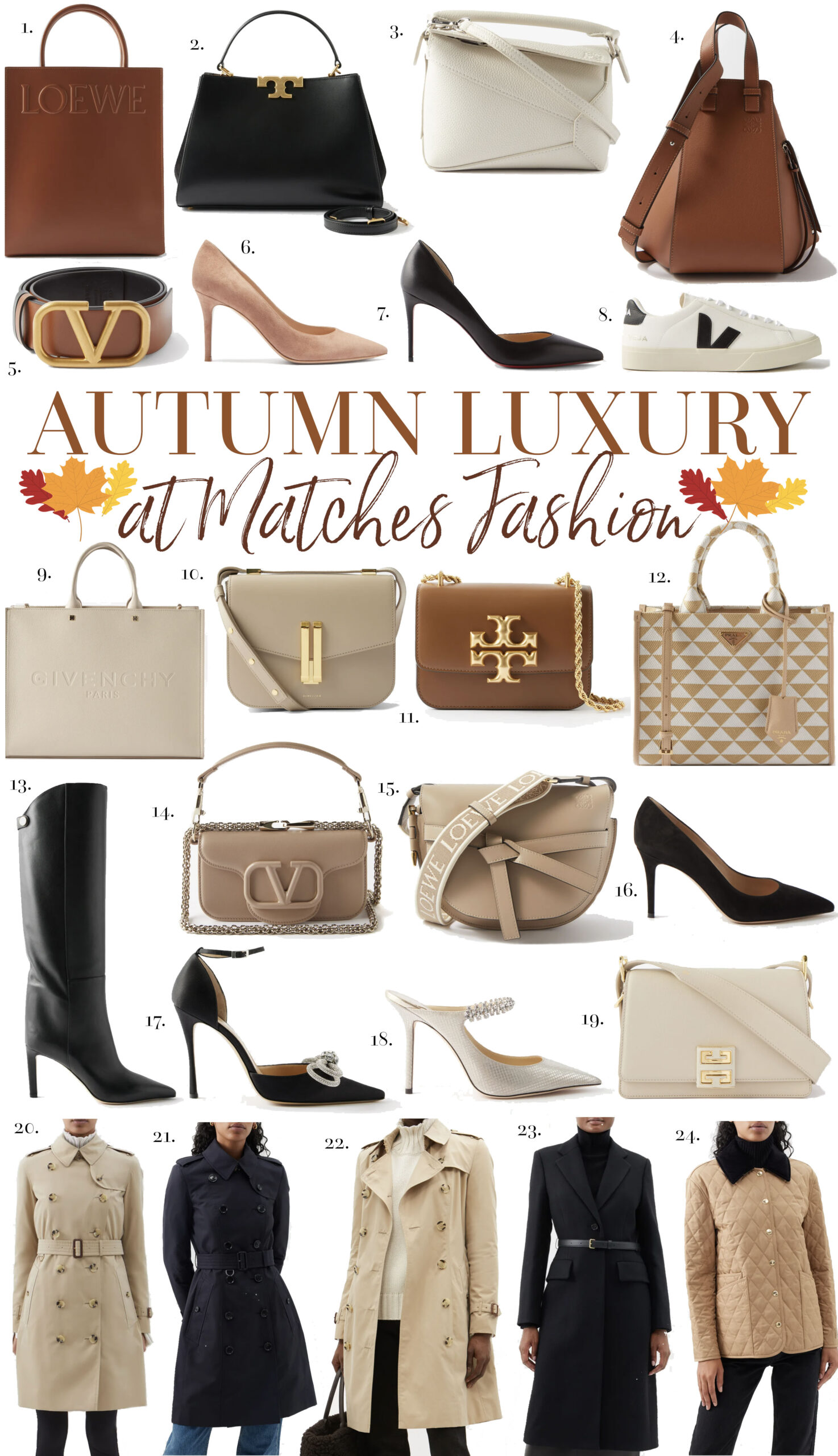 1. LOEWE Tan Leather Tote // 2. Tory Burch Black Bag // 3. LOEWE White Puzzle Bag // 4. LOEWE Tan Hammock Tote // 5. Valentino V-Logo Belt // 6. Gianvito Rossi Neutral 85 Pumps // 7. Christian Louboutin Black Irizas // 8. Veja White Campo Trainers // 9. Givenchy Beige G-Tote // 10. DeMellier Brown Vancouver Bag // 11. Tory Burch Brown Eleanor Shoulder Bag // 12. Prada Beige Small Symbole Bag // 13. Jimmy Choo Black Alizze Boots // 14. Valentino Garavani Locò Shoulder Bag // 15. LOEWE Beige Gate Bag // 16. Gianvito Rossi Black 85 Pumps // 17. Mach & Mach Black Pumps // 18. Jimmy Choo Gold Bing 100 Mules // 19. Givenchy Beige G-Tote // 20. Burberry Beige Kensington Trench Coat // 21. Burberry Chelsea Trench Coat // 22. Burberry Chelsea Trench Coat // 23. Burberry Black Belted Coat // 24. Burberry Camel Jacket
Matches Fashion have just given me another one of their insanely good discount codes and I'm so excited! The code gets you 20% off your purchase and there are just so many incredible brands and items included. Just like last time, there are so many pieces that usually NEVER get discounted that are included – we're talking everything from Loewe bags to Moncler coats to Christian Louboutin heels!
There are so many great pieces included that I've done a huge round-up from luxury accessory picks to wardrobe favourites that I've owned and loved for years. You'll need the following code to nab the discount:
Just enter this at checkout and it'll work off all applicable items. It does only work for new emails so you'll only be able to use this code once if you're new to Matches, so make sure to add everything you want to your cart in one go before checking out!
NEUTRAL LUXURY PICKS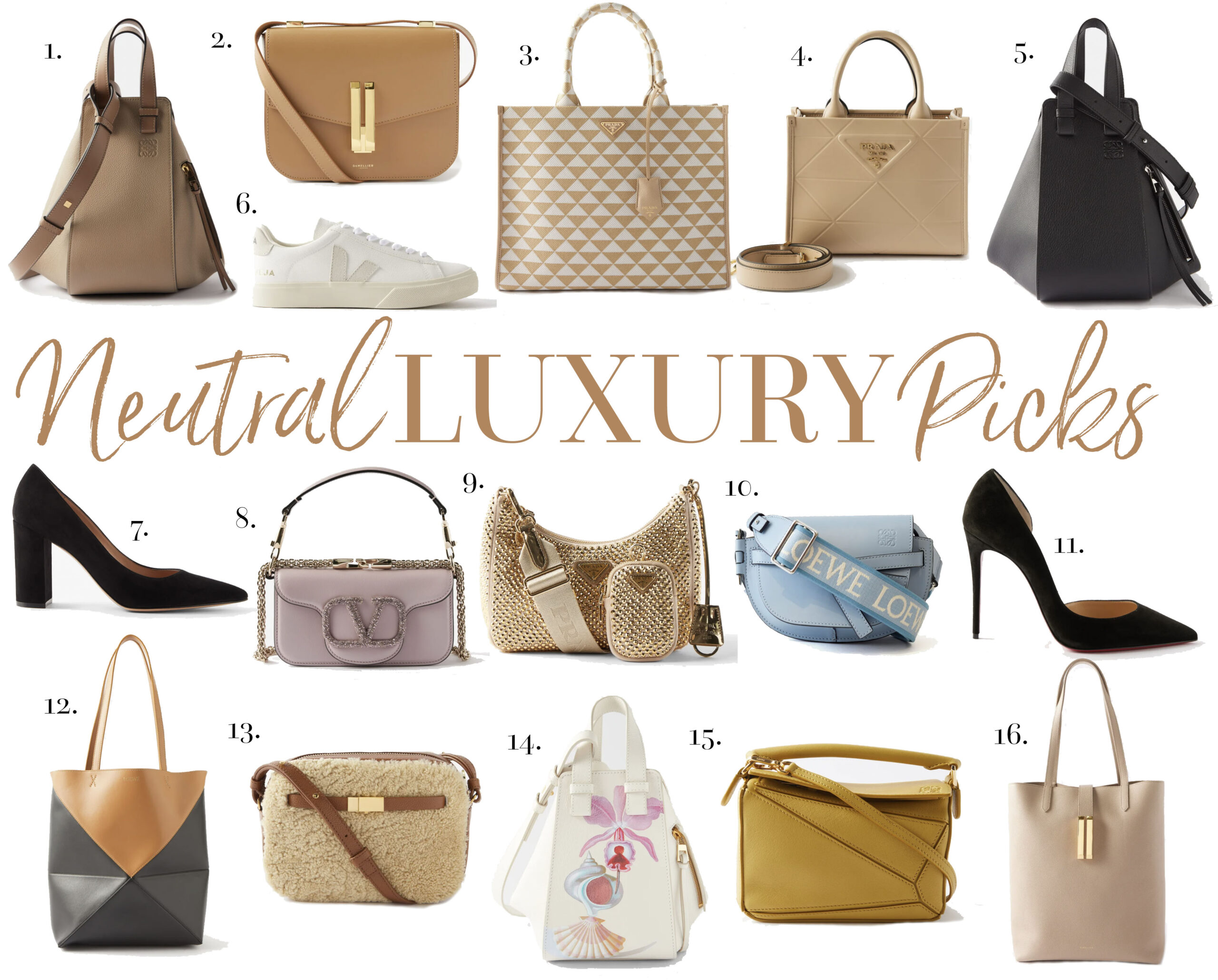 1. LOEWE Beige Hammock Bag // 2. DeMellier Brown Vancouver Bag // 3. Prada Neutral Symbole Tote // 4. Prada Beige Triangle Tote // 5. LOEWE Black Hammock Bag // 6. Veja White Campo Trainers // 7. Gianvito Rossi Black Piper Pumps // 8. Valentino Pink Locò Bag // 9. Prada Gold Re-Edition Bag // 10. LOEWE Blue Gate Dual Bag // 11. Christian Louboutin Black Iriza Pumps // 12. LOEWE Tan Puzzle Fold Bag // 13. DeMellier Beige New York Bag // 14. LOEWE White X Maruja Mallo Bag // 15. LOEWE Yellow Puzzle Bag // 16. DeMellier Beige Vancouver Tote
The accessory game is seriously strong at Matches – I actually can't believe how many incredible styles are included in this code. Loewe bags, Valentino Garavani styles, Demellier bags, Prada bags and more – all at 20% off!
LOEWE BAGS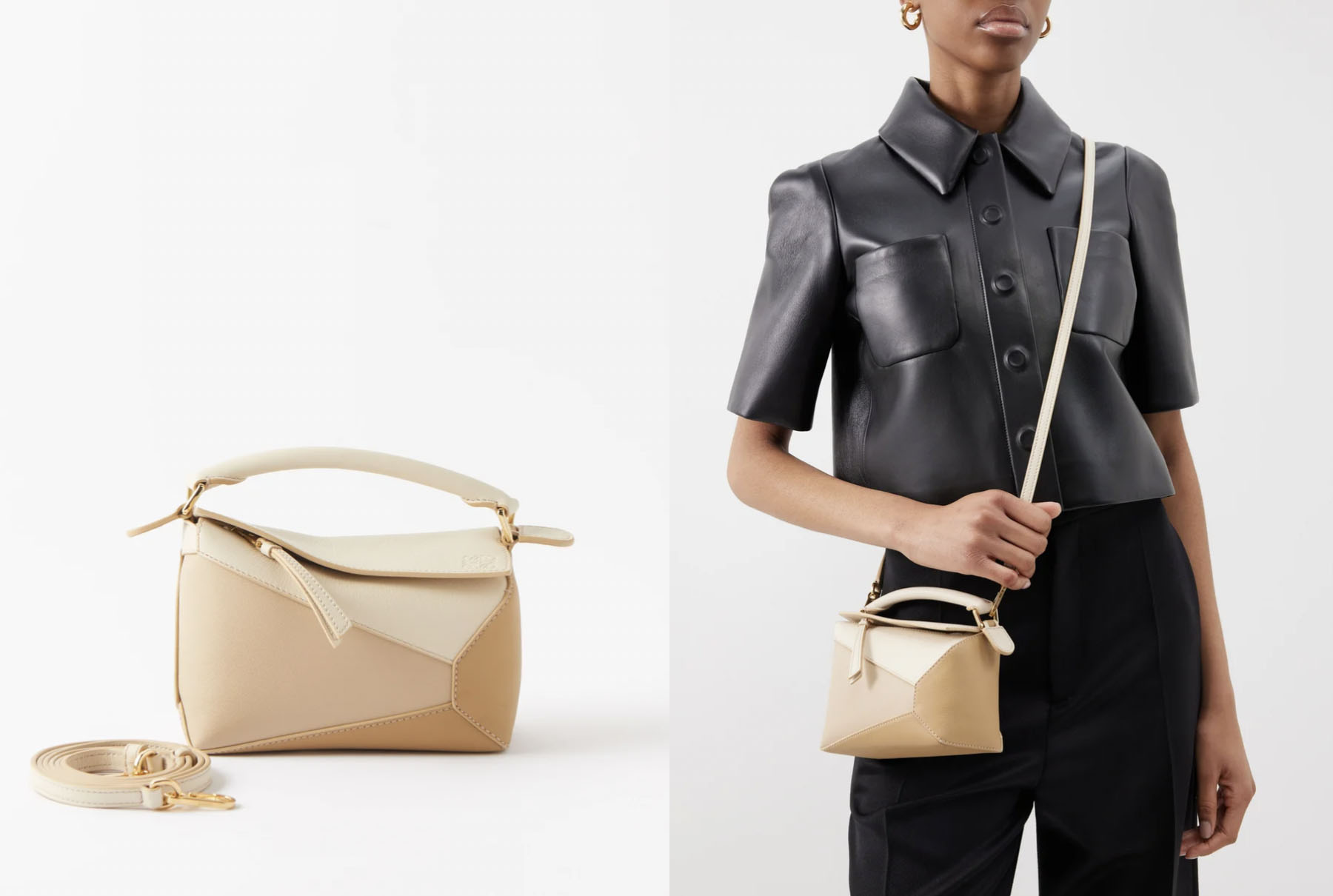 Of course, the really big one here is Loewe because I don't think I've EVER seen Loewe go on sale except for this code. Not every single bag works with the code but the vast majority of them do – included many variations of the Puzzle bag from this gorgeous neutral number pictured above to this adorable mini white one that I just nabbed for myself.
It's not just Puzzle bags that are included though – hammock bags, their Gate bag and many more styles also work with the code – you can see the full selection of Loewe bags here.
WARDROBE FAVOURITES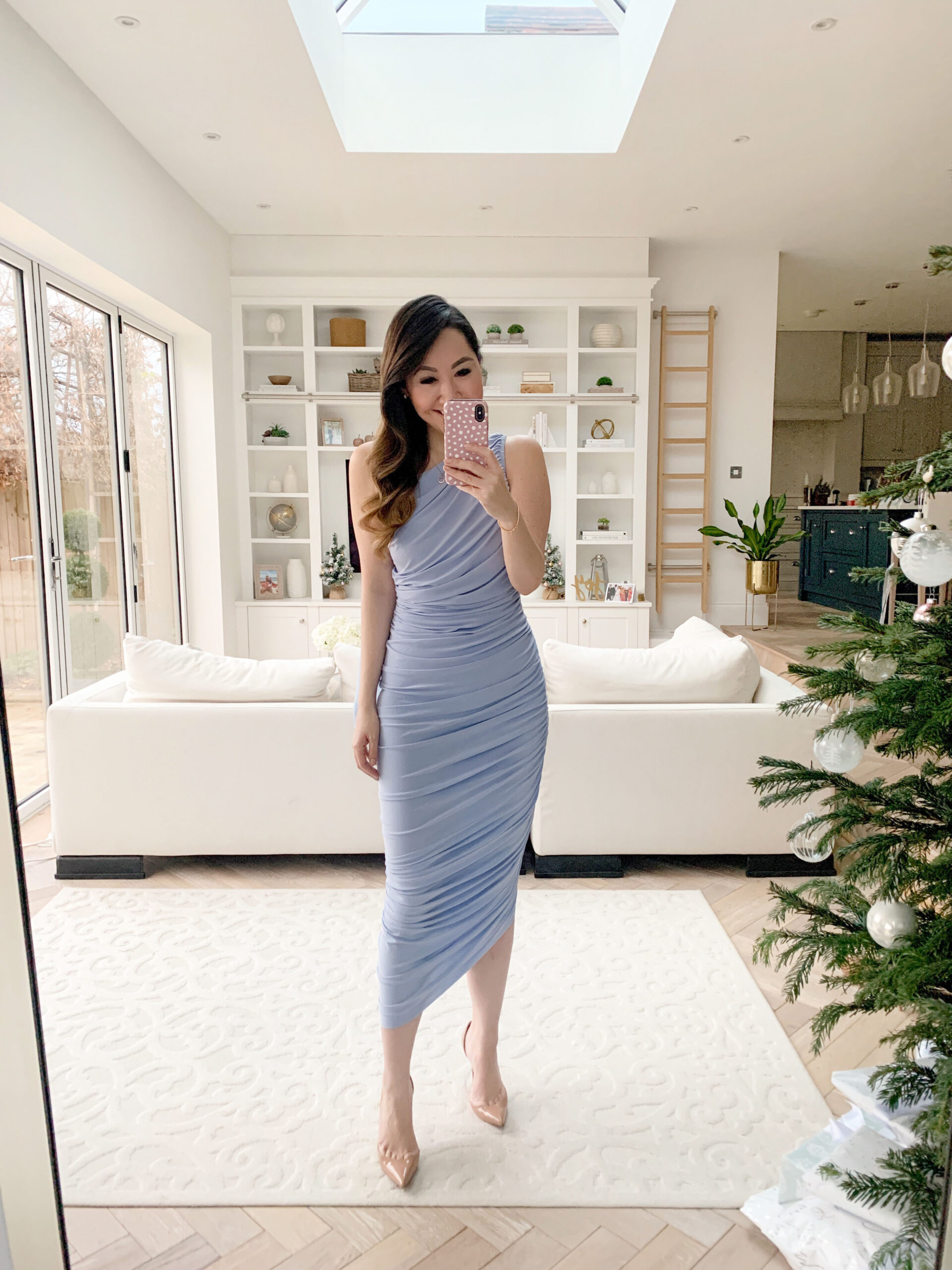 Norma Kamali dress (different colour) // Christian Louboutin Heels
Incredibly, Christian Louboutin are included in this offer! My Iriza pumps are included in both the patent leather and the suede! These are by far the most comfortable Louboutins I've ever tried and they genuinely NEVER seem to go on sale so this is a fantastic opportunity to nab them at a discount. You can see all the Iriza styles included here and everything from Louboutin here (including bags!).
I also wanted to mention my beloved Norma Kamali dress! I adore this style so much that I just ordered it in this gorgeous sage green colour. I first spotted it on Sarah Jessica Parker in the SATC reboot and thought it was such a fantastic style. Very slinky, very flattering and just the most gorgeous thing! I would say it does run small though so size up if you're in between sizes.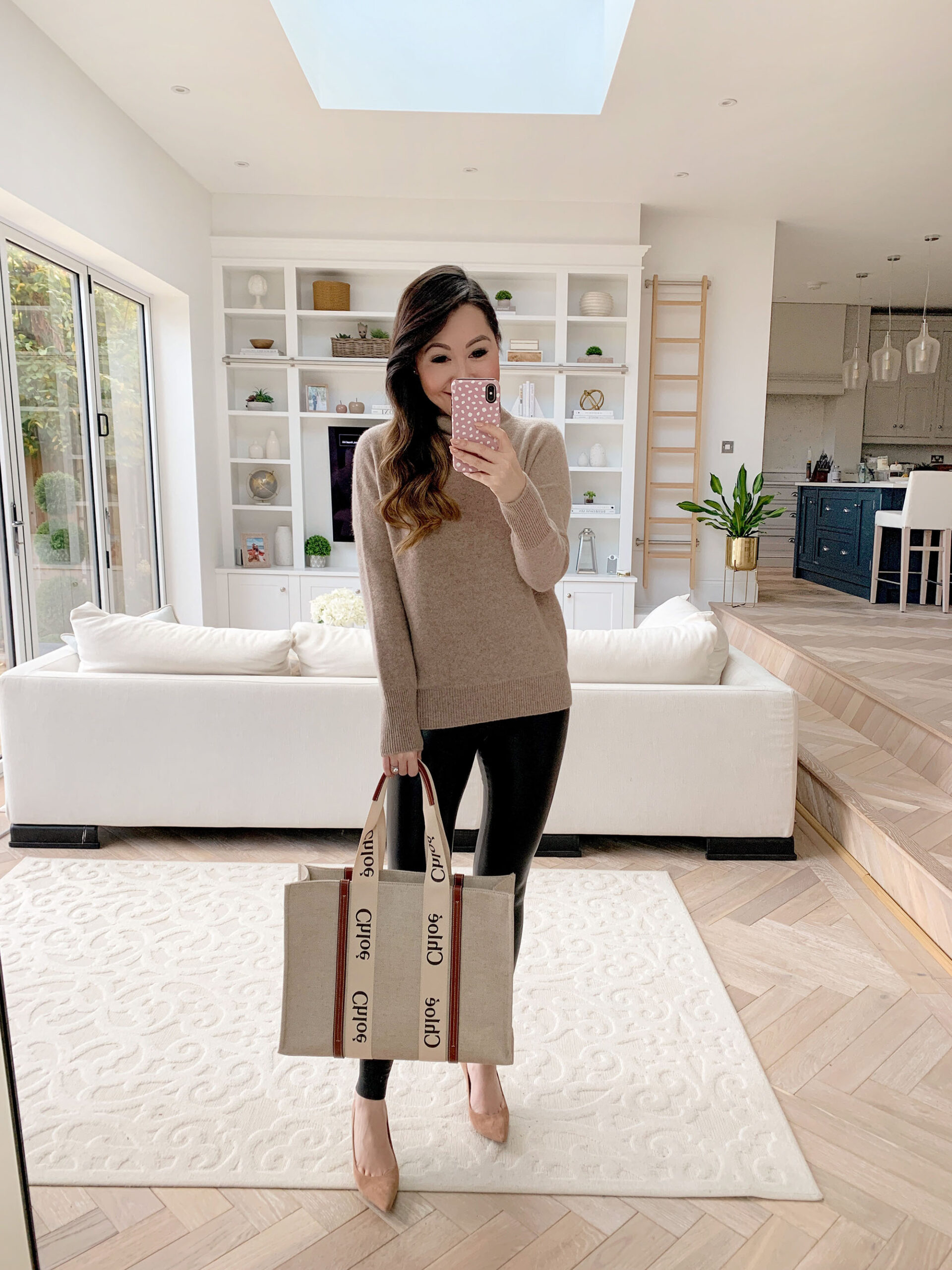 My absolute favourite heels – the Gianvito Rossi 85mm pumps are included and in stock in a bunch of colours. If you really value comfort in your heels, they don't come much better than these. It's not an exaggeration to say that these are my favourite high heels of all time – not only are they crazy comfortable but they also go with absolutely everything. These often sell out full price so to nab them at 20% off is amazing!
They also have pretty much every colour in these classic pumps (I own 5 pairs and counting – they're that good!) – you can see the full selection here 🙂
PARTY PICKS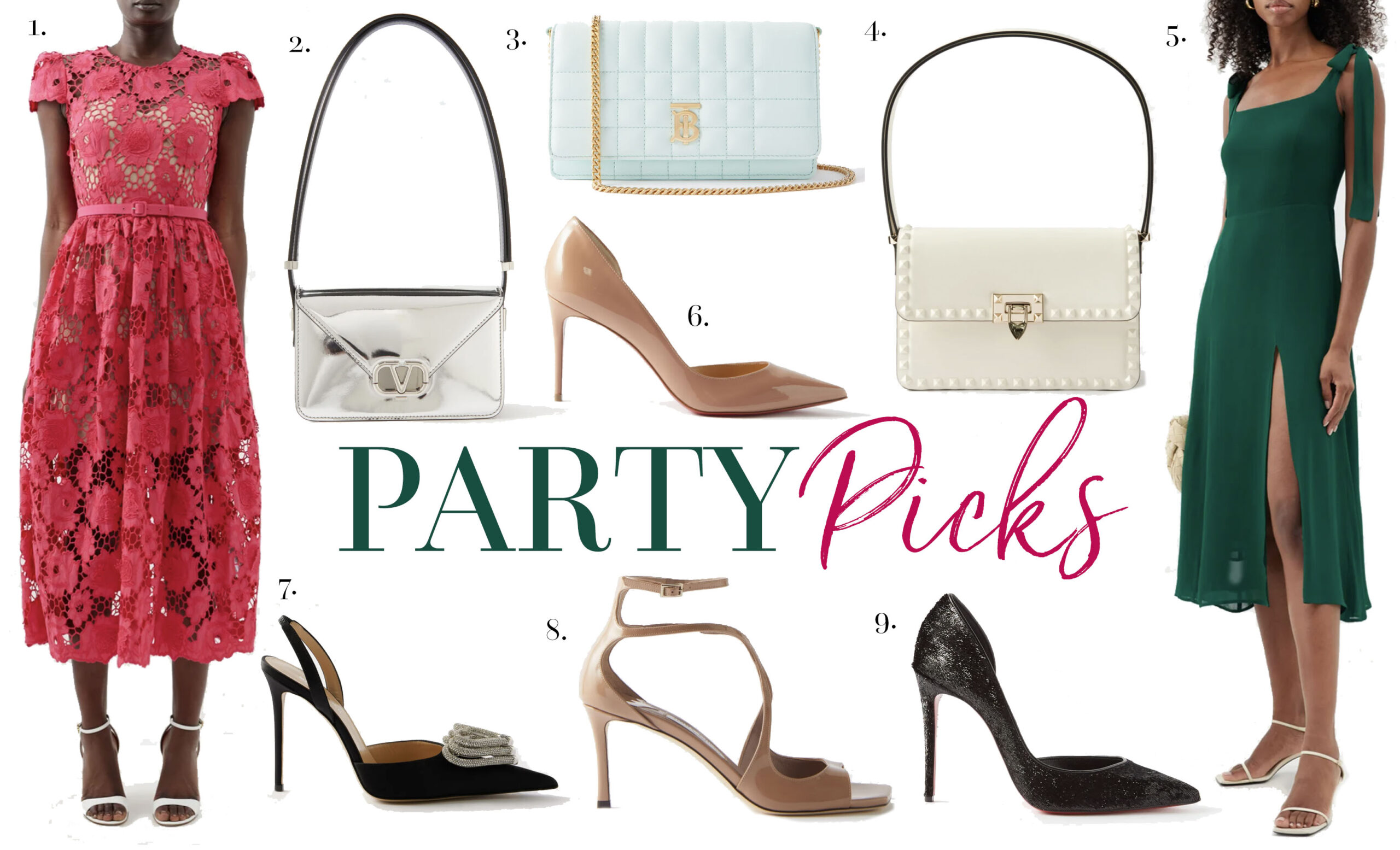 1. Self-Portrait Red Poppy Dress // 2. Valentino Silver Letter Bag // 3. Burberry Green Lola Bag // 4. Valentino White Rockstud Bag // 5. Reformation Green Twilight Dress // 6. Christian Louboutin Beige Iriza Pumps // 7. Mach & Mach Black Triple Heart Pumps // 8. Jimmy Choo Pink Azia Sandals // 9. Christian Louboutin Black Iriza Pumps
Finally, we are approaching the holiday season so of course, I had to include some holiday ready picks. From sparkling party shoes to gorgeous festive colour dresses, there are some beyond stunning pieces to dazzle in this year!
Phew! And that's it for this giant round-up haha. I have placed a huge order myself (seriously, there is too much good stuff included in this code!) so I'll be sharing that on YouTube as soon as it arrives!