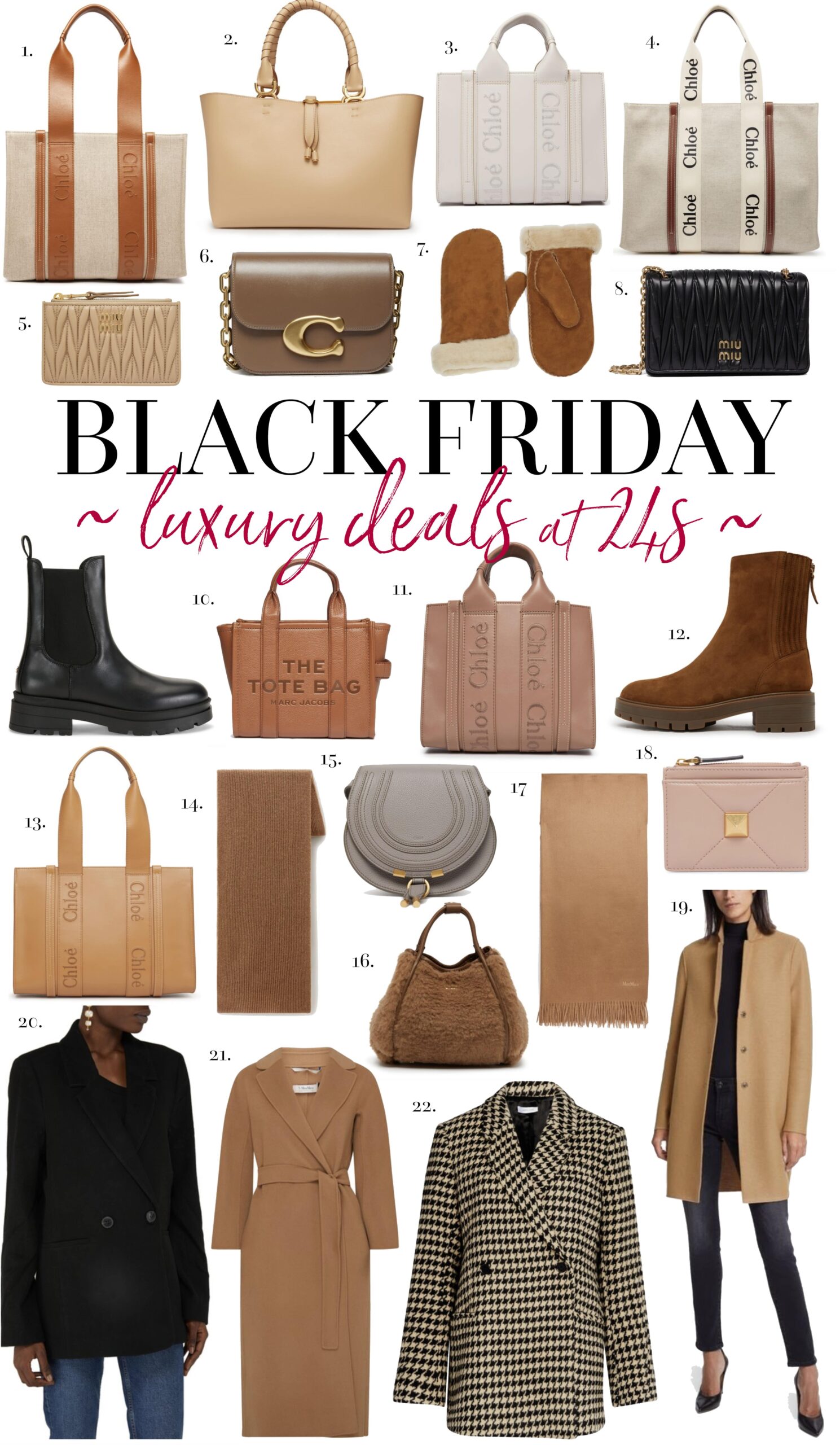 1. Chloe Beige Woody Tote // 2. Chloe Beige Tote Marcie // 3. Chloe Grey Shoulder Bag // 4. Chloe Brown Large Woody Tote // 5. Miu Miu Beige Card Holder // 6. Coach Brown Idol Bag // 7. Isabel Marant Mittens // 8. Miu Miu Quilted Shoulder Bag // 9. Anine Bing Black Boots // 10. Marc Jacobs Beige Tote Bag // 11. Chloe Pink Small Tote // 12. Aquazzura Beige Ankle Boots // 13. Chloe Beige Medium Tote // 14. Woolrich Brown Scarf // 15. Chloe Grey Shoulder Bag // 16. Max Mara Beige Teddy Bag// 17. Max Mara Beige Scarf // 18. Valentino Garavani Card Holder // 19. Harris Wharf  Felted Wool Coat // 20. Anine Bing Black Blazer // 21. S Max Mara Long Coat // 22. Anine Bing Multicolor Kaia Blazer 
24s' Black Friday offer is now live! This is always such an anticipated one because it's usually SO good and oh my goodness, this year does NOT disappoint! You can take a huge 30% off all the items in this landing page… and there is a lot! The minimum spend is only $300/ £300 / €300 and there are just so many gorgeous items included from classic Anine Bing items to S Max Mara coats, Chloe bags, Miu Miu accessories and more!
As usual, I've rounded up my favourites above and below including some wardrobe favourites that I already own and love. You'll need to enter in the code BLACKFRIDAY30 at checkout to nab the discount and you can see everything that's included here.
Winter Essentials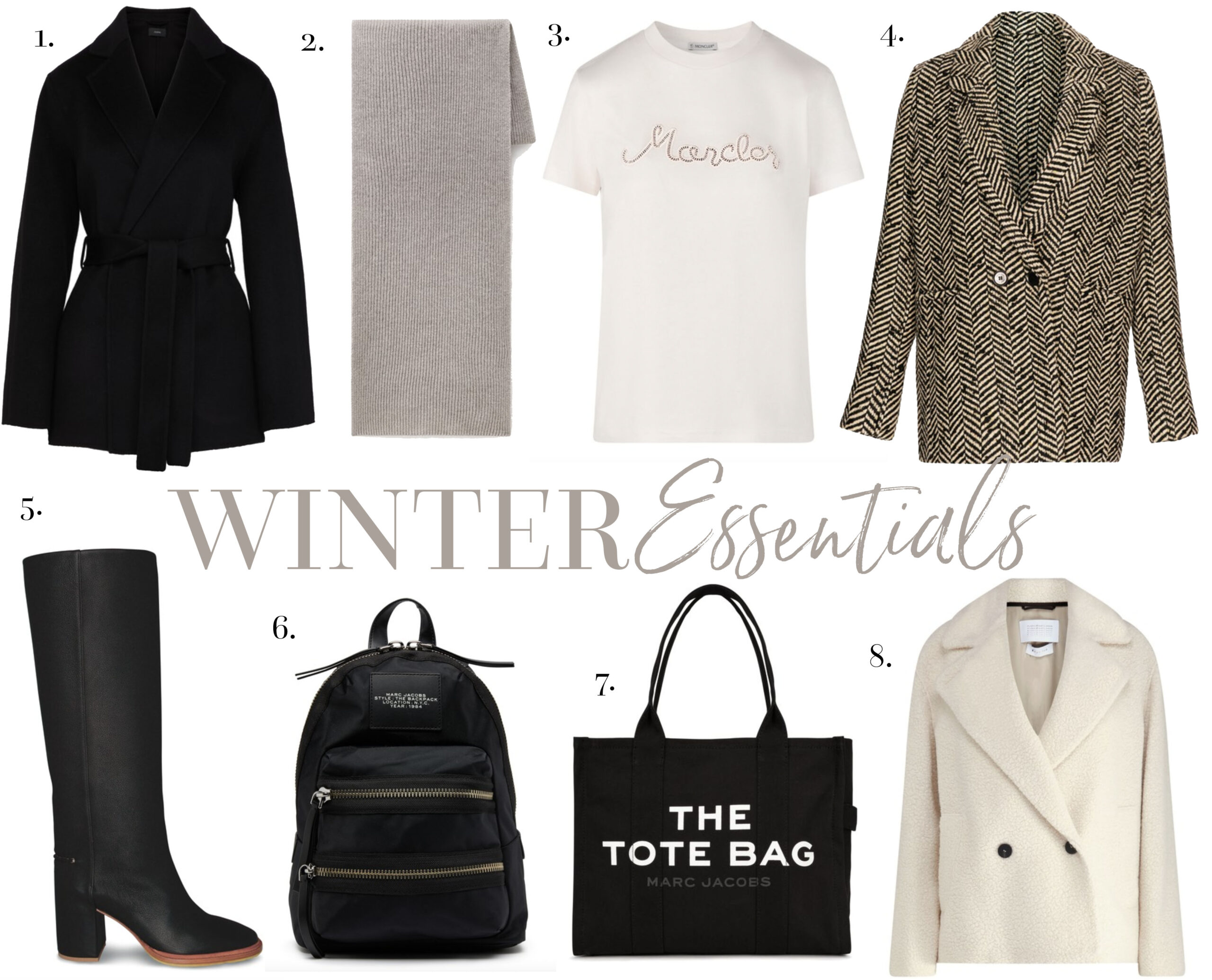 1. Cenda Joseph Cropped Coat // 2. Woolrich Grey Ribbed Scarf // 3. Moncler T-Shirt// 4. Anine Bing Fishbone Blazer// 5. Chloe Boots // 6. Marc Jacobs Backpack // 7. Marc Jacobs Black Tote Bag// 8. Harris Wharf London Coat//
If you're looking to invest in some beautiful wardrobe classics for winter, there are some simply stunning options. I adore this fleece white peacoat from Harris Wharf and this gorgeous wrap coat from Joseph is so chic and elegant. My two favourite styles from Marc Jacobs are also included from this fantastic little backpack (I use mine for theme park trips!) to the oh-so-classic Tote Bag line, there is just so much to love!
Small and Bright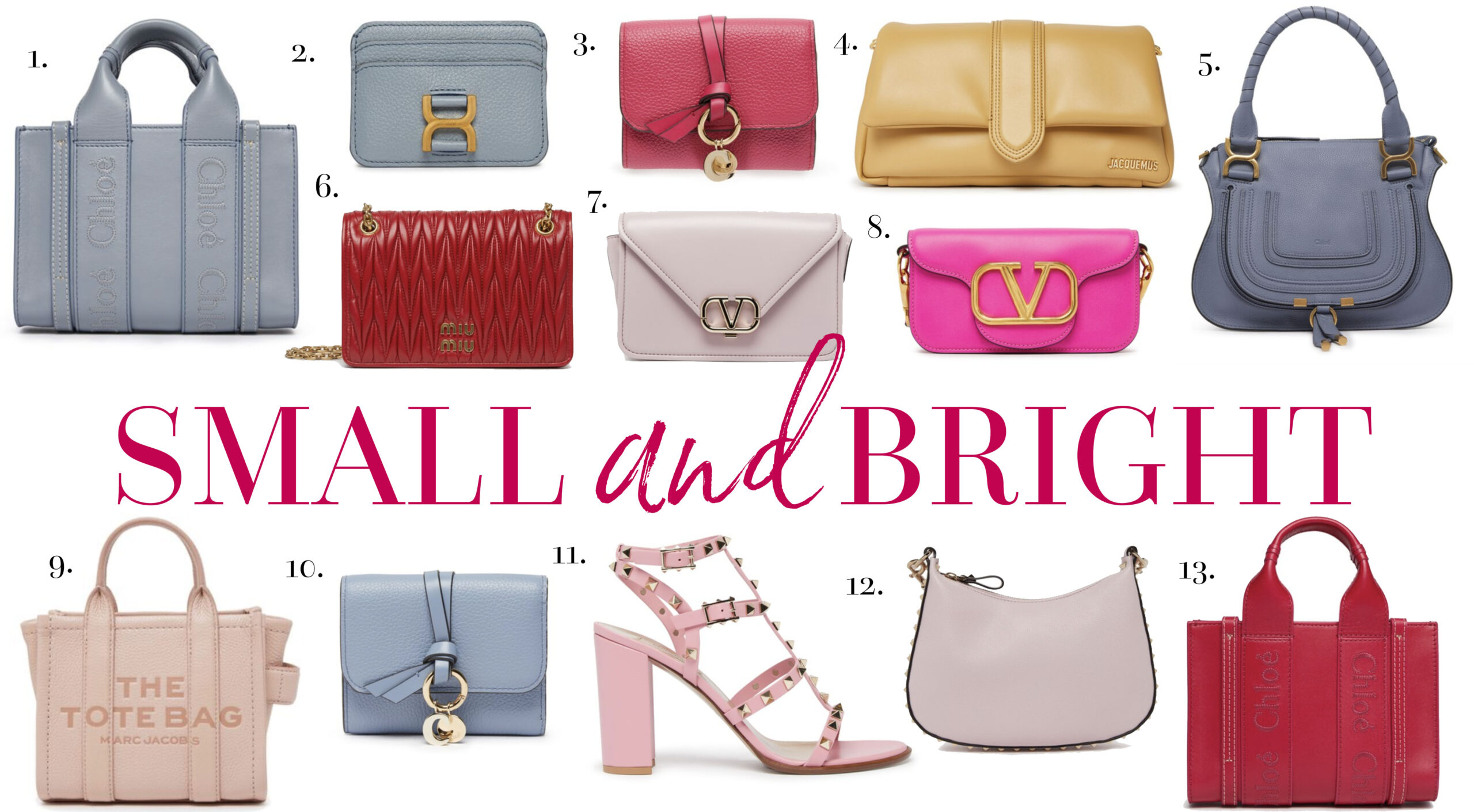 1. Chloe Blue Mini Tote Bag // 2. Chloe Blue Marcie Card Holder // 3. Chloe Pink Mini Wallet// 4. Jacquemus Beige Bag// 5. Chloe Blue Hand-Held Shoulder Bag // 6. Miu Miu Mini Quilted Leather Bag // 7. Valentino Garavani Small Letter Bag// 8. Valentino Garavani Loco Small Shoulder Bag //9. Marc Jacobs Pink Mini Tote Bag// 10. Chloe Blue Alphabet Mini Wallet // 11. Valentino Garavani Pink Rockstud Heeled Sandals // 12. Valentino Garavani Purple Rockstud Hobo Bag // 13. Chloe Pink Woody Mini Tote Bag //
The bag selection this year is SO good – full of absolutely gorgeous colours and styles, there is everything from adorable Valentino Garavani styles through to the ever popular Chloe Woody tote line (now in adorable mini sizes too!). All of these styles hit that minimum spend so you don't have to buy anything extra in order to nab the full 30% off!
WARDROBE FAVOURITES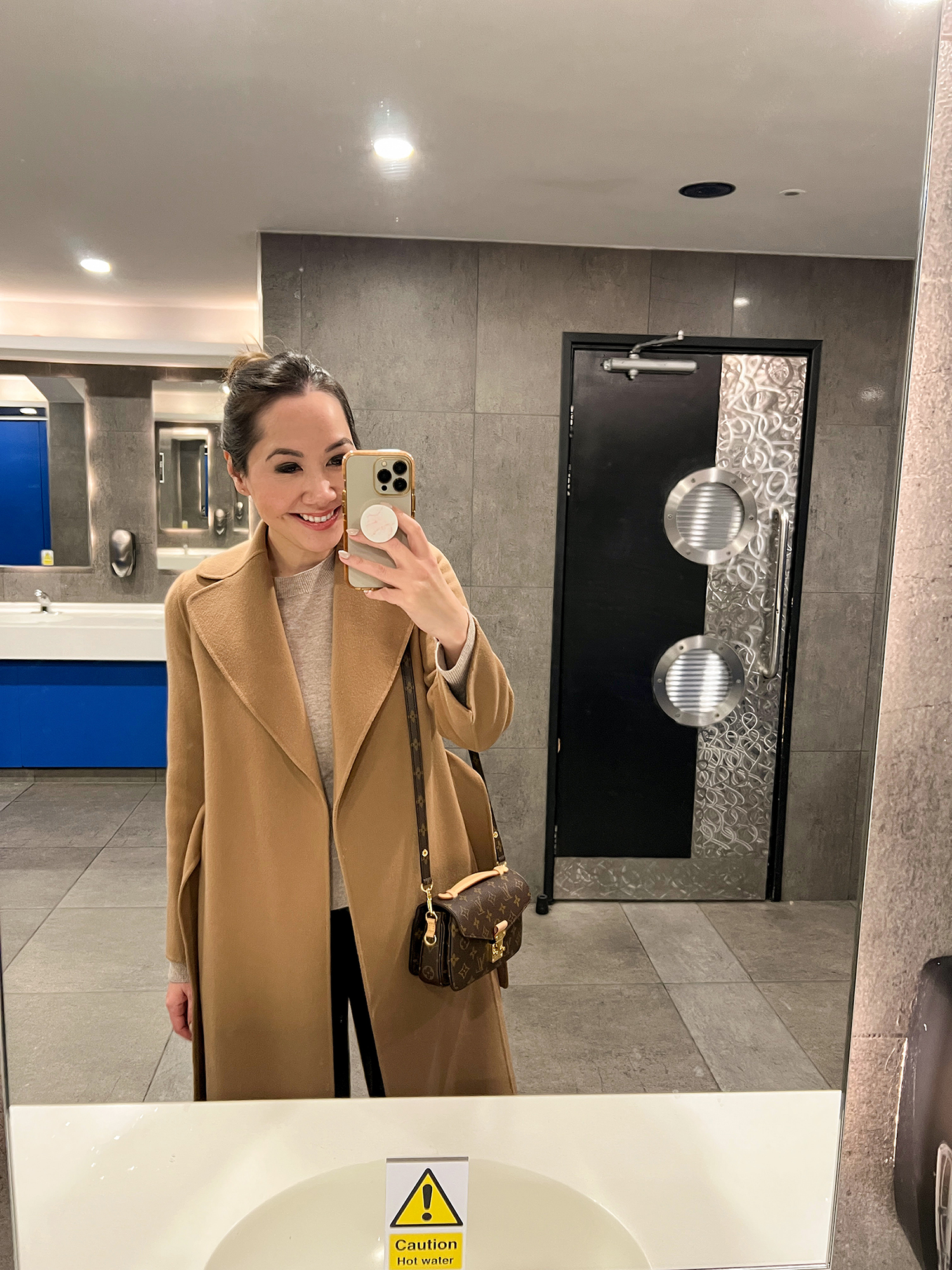 There is a TON of S Max Mara included in the sale – all available at a huge 30% off! My exact coat is also now in stock in this gorgeous rose colour (trying with every fibre of my being not to order this one too haha!) and is included in the code as is a ton of other styles – you can see the full selection here.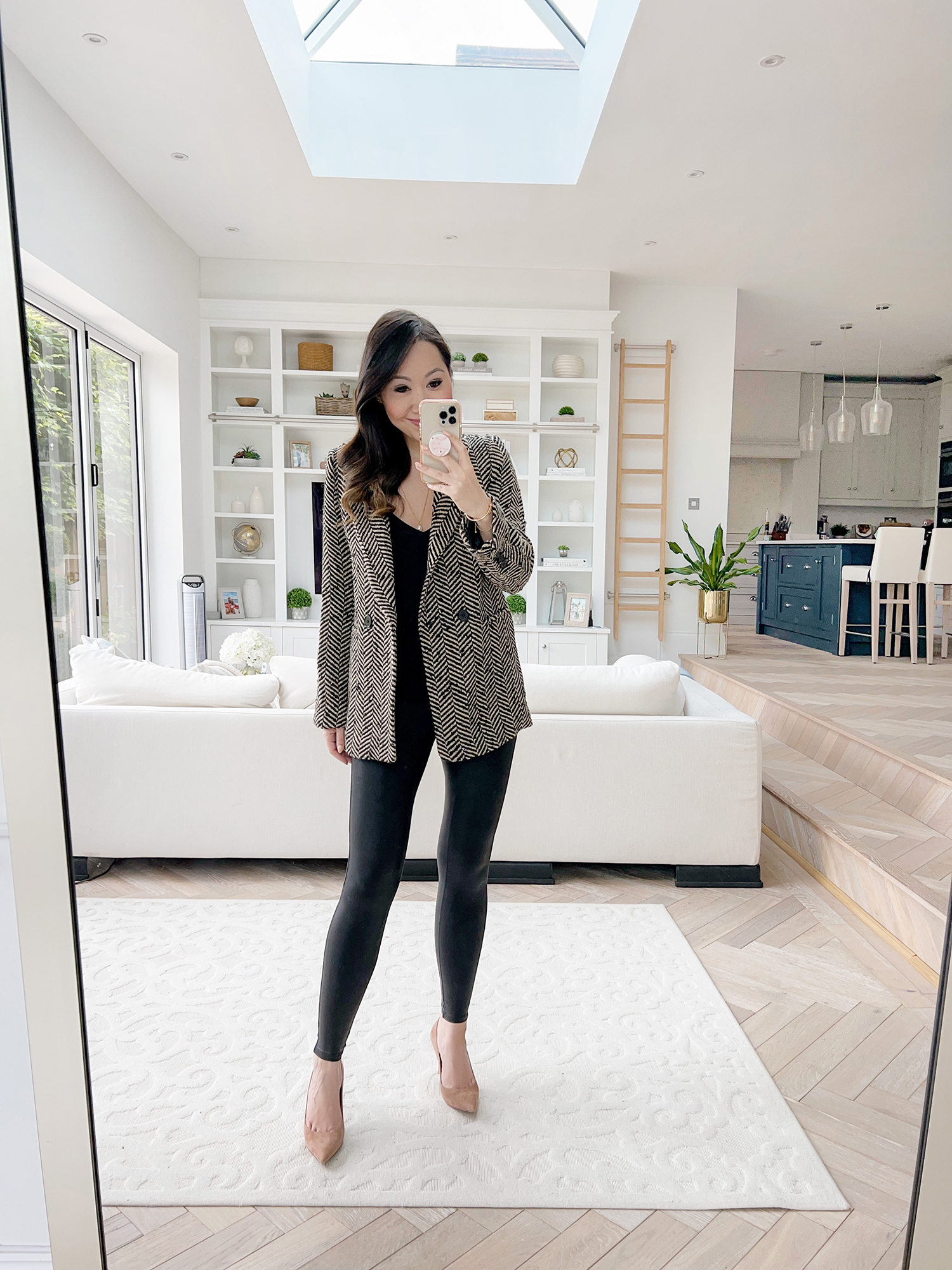 My absolute favourite blazer is back in stock in the smaller sizes and is included in the 30% off! I absolutely adore this style – it is an oversized fit so I make sure to size down (I take the XXS) and it still works with both regular tops as well as sweaters. It's a slightly thicker one so actually works really well as a jacket as well and it's just so beautifully made. It's been a consistent favourite ever since purchasing – would highly recommend.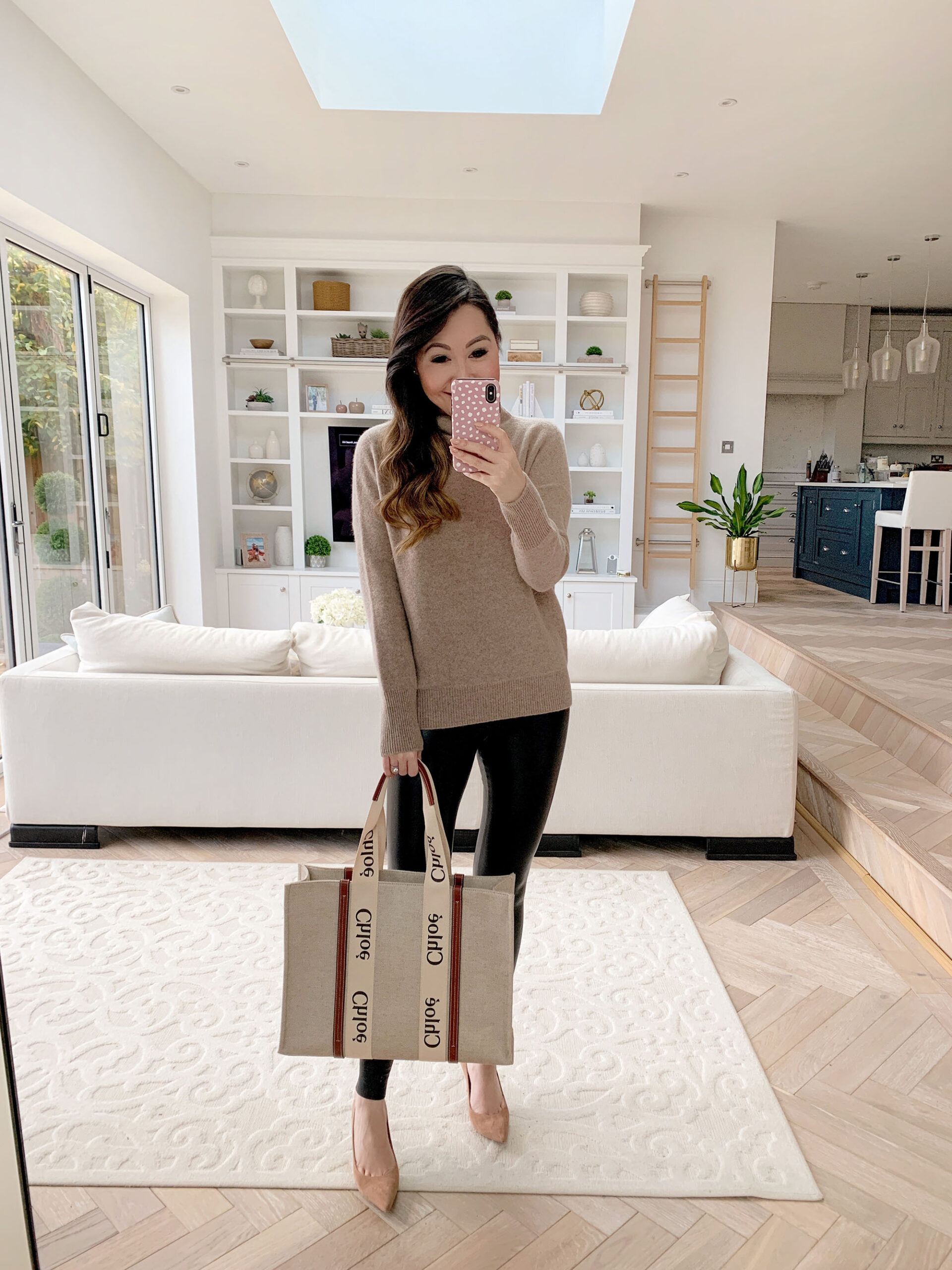 My exact Chloe Woody tote is included too and available with the full 30% discount! I don't think I've ever seen it discounted this well with such a low minimum spend so definitely one to move on if this one is on your wishlist! They also have the gorgeous leather versions in the super classic tan shade – so swoon worthy!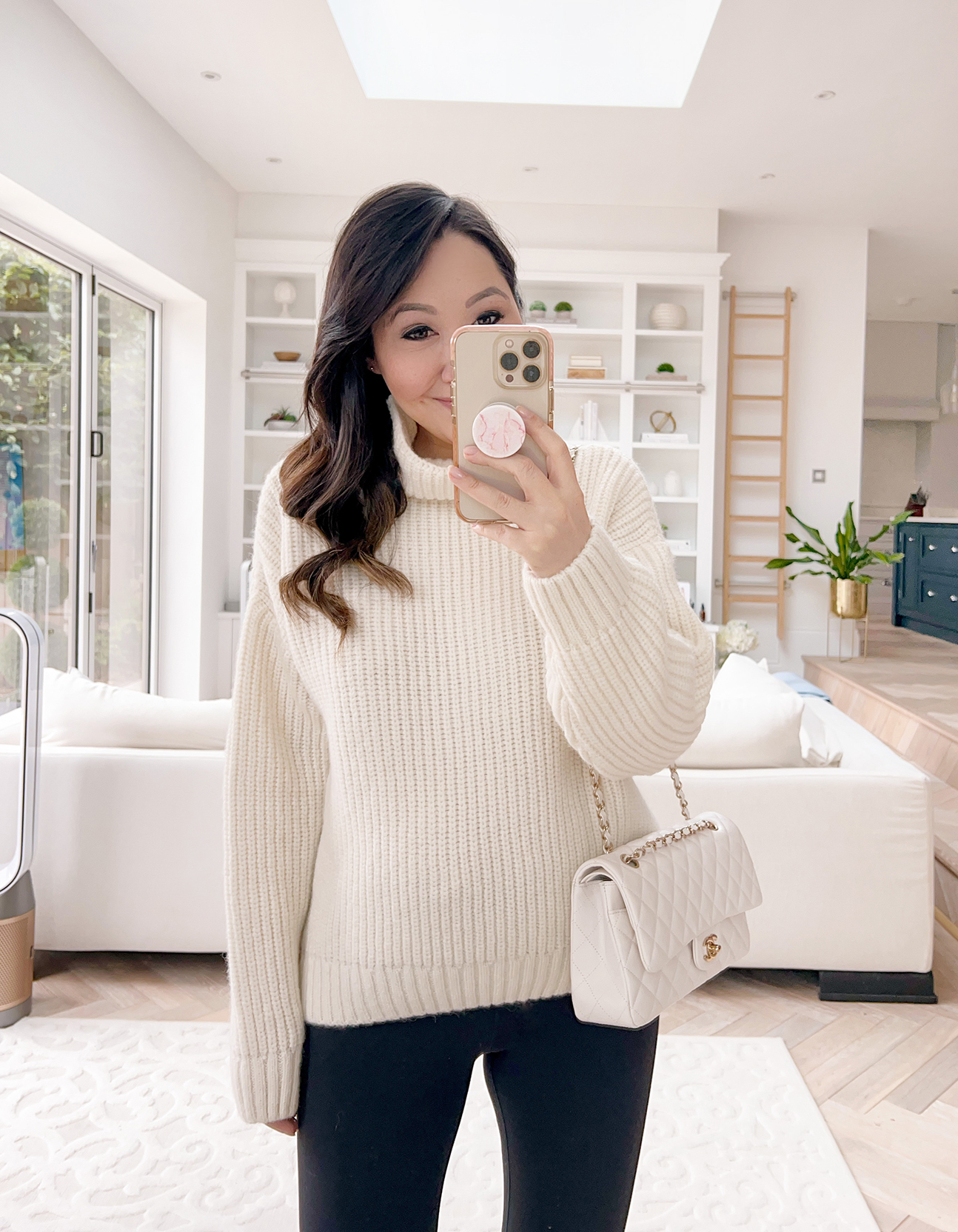 Finally, my Anine Bing sweater in the cream! I talk about this sweater a lot haha but it's just so good. The perfect chunky knit; oversized but not absolutely enormous and the perfect fit IMO. There's a reason Anine Bing bring this back year after year – it really is so great! They also do this in the camel coloured version that you can see here and in the below pic (yes, I own them both haha!).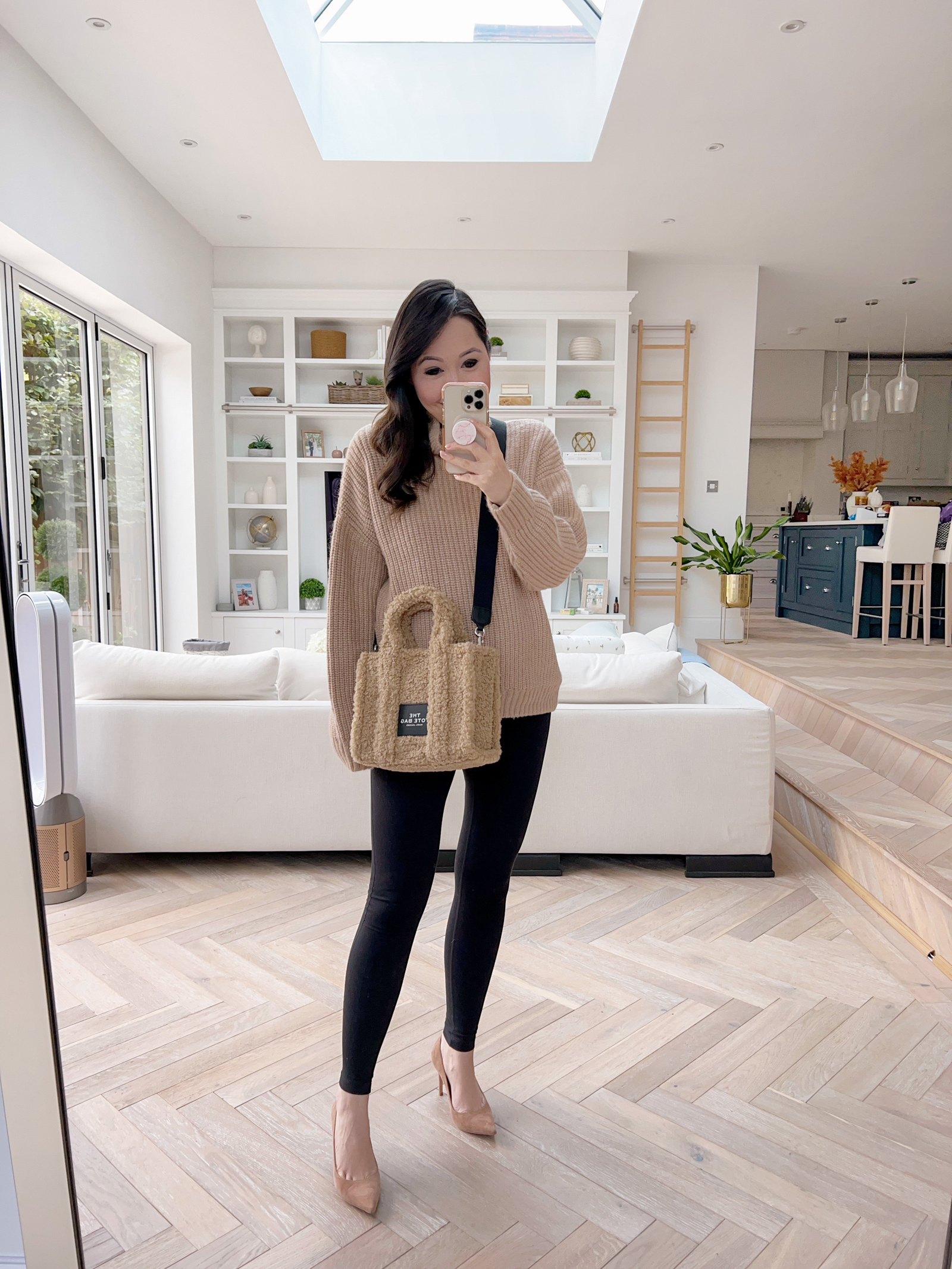 BEAUTY OFFER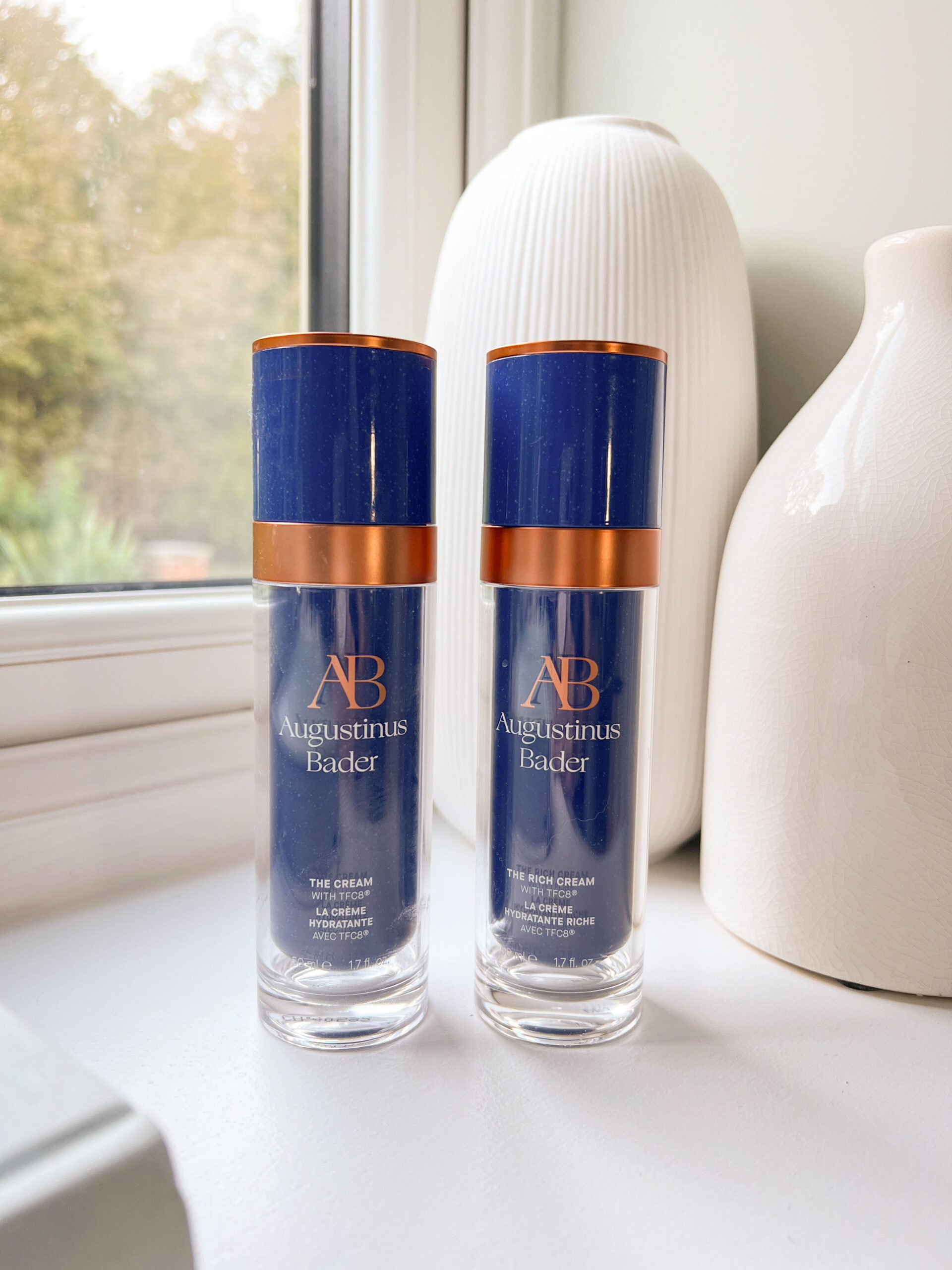 And then finally, I wanted to mention their amazing beauty offer! You can take 15% of $200/ £200/ €200 or 25% off $450/ £450/ €450 with the codes BLACKFRIDAY15 and BLACKFRIDAY25 respectively. You can see everything that's included in the landing page here but I particularly wanted to callout the Augustinus Bader line which is featured in the offer. This line is mega pricey but is such an incredible moisturiser that I do think it's worth the price! I've happily stocked up on both the Cream and the Rich Cream (I like to mix and match them both depending on how dry my skin is feeling) during the sales – I don't think my skin has ever felt softer so I'm more than happy to splurge for the results!
These offers run until 30th November but the popular items do tend to sell out quickly!
Happy shopping!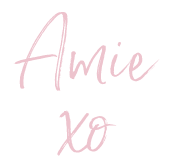 Thank you to 24s for partnering with me on this post!