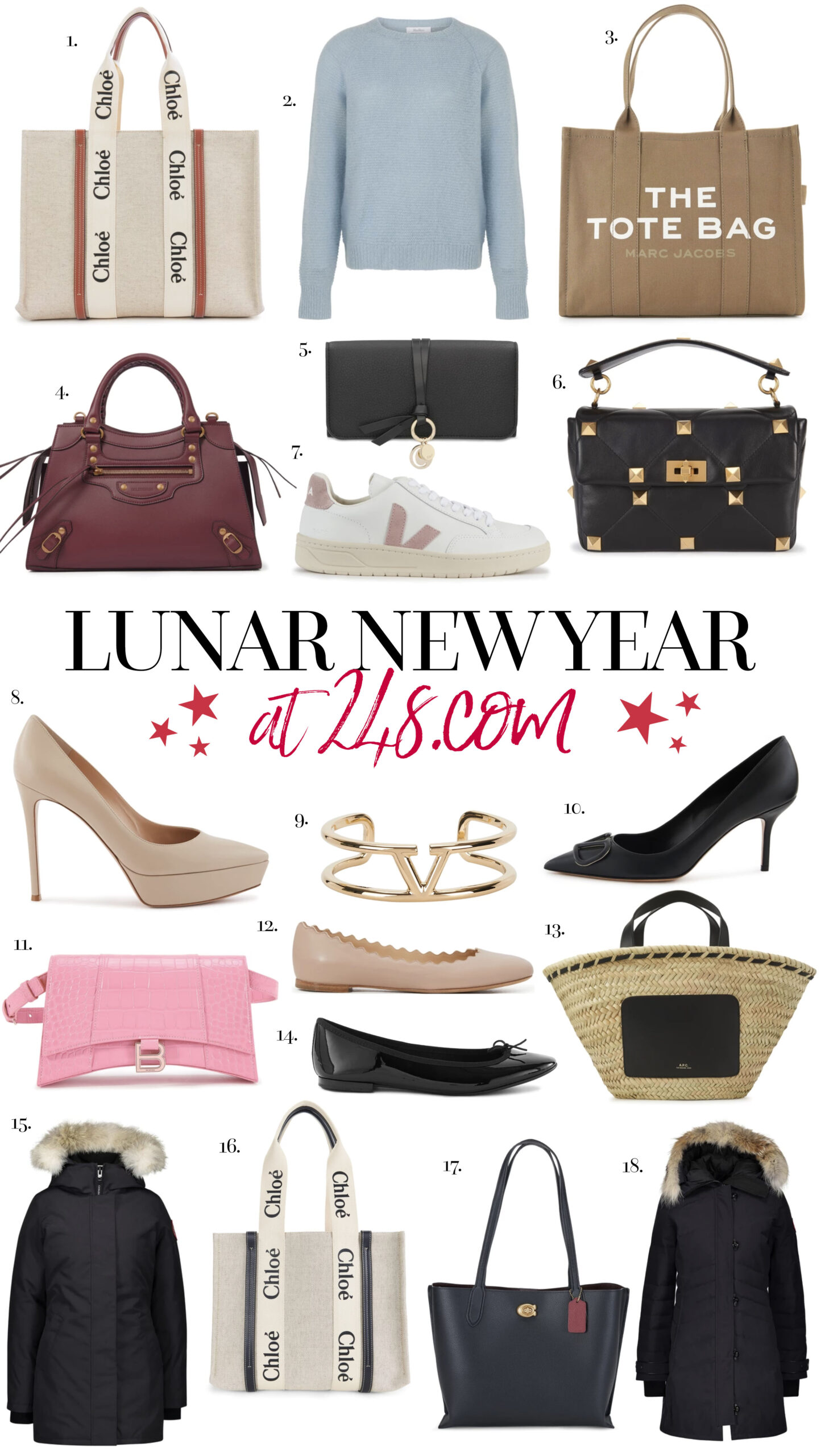 The Lunar New Year sales are here and 24s.com has gone live with an amazing one! This one is a tiered discount where you can take up to 25% off your purchase! This one is available worldwide except for France and happily there is a full landing page where everything is included to make for super easy browsing! You can view everything included here.
You will need a different discount code for each tier spend level and these are listed here:
15% off* $/€/£ 500 – use code CNY15
20% off* $/€/£ 750 – use code CNY20
25% off* $/€/£ 1000 – use code CNY25
FEATURED ABOVE
1. Chloe Woody Tote // 2. Max Mara Sweater // 3. Marc Jacobs Tote // 4. Balenciaga Hourglass Top Handle // 5. Chloe Wallet // 6. Valentino Roman Stud Bag // 7. Veja Sneakers // 8. Gianvito Rossi Nude Pumps // 9. Valentino Bracelet // 10. Valentino Black Pumps // 11. Balenciaga Pink Mock Croc // 12. Chloe Flats // 13. APC Basket Tote // 14. Repetto Flats // 15. Canada Goose Coat // 16. Chloe Navy Woody Tote // 17. Coach Tote // 18. Canada Goose Padded Coat
I've featured my favourite picks above and below as there is so much to choose from! From gorgeous classic pieces to the prettiest new arrivals, there are so many wonderful items included.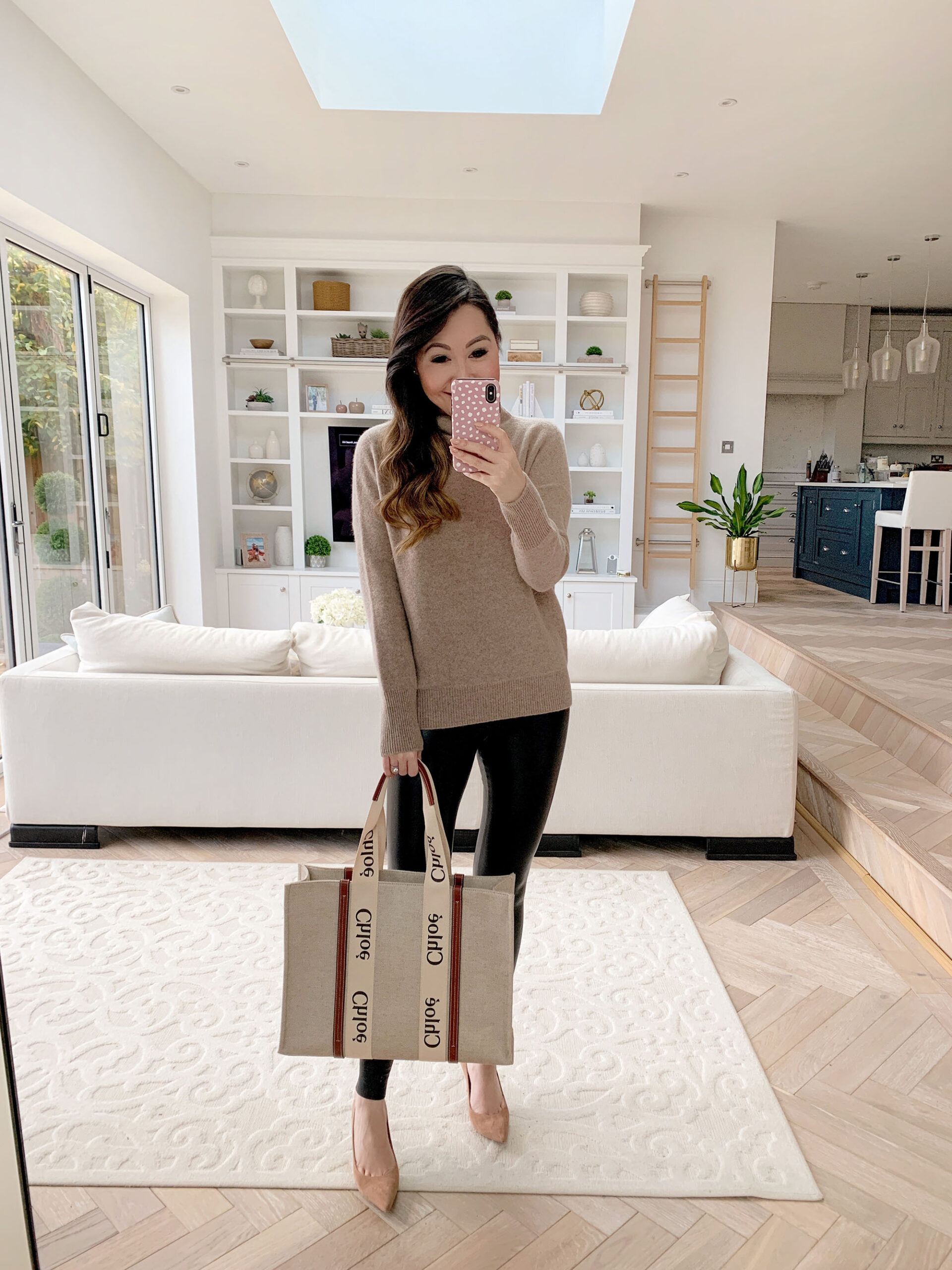 The Chloe Woody totes are back in stock and included in the discount code – these have sold out consistently every single time there's been an offer at 24s.com so if this one was on your wishlist, I would definitely say not to wait! They have my exact one included as well as the smaller version and the new season printed version.
WARDROBE CLASSICS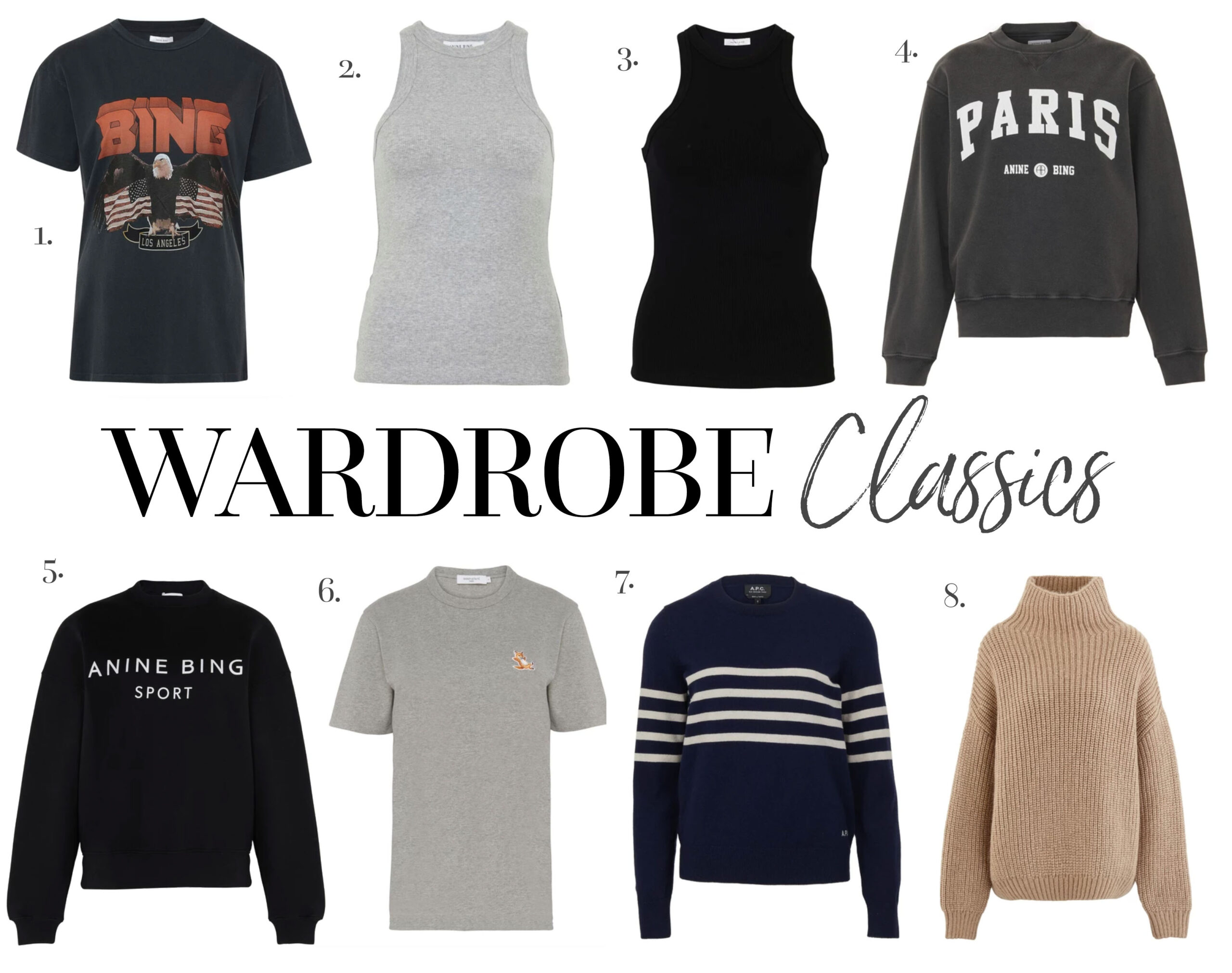 1. Anine Bing T-Shirt // 2. Anine Bing Grey Tank // 3. Anine Bing Black Tank // 4. Anine Bing Sweatshirt // 5. Black Anine Bing Sweatshirt // 6. Grey T-Shirt // 7. Striped Sweater // 8. Anine Bing Sweater
They have pretty much the entire Anine Bing line included! From their uber cool sweatshirts to their oh-so-classic tank tops. You can see her entire line that's available with the discount here.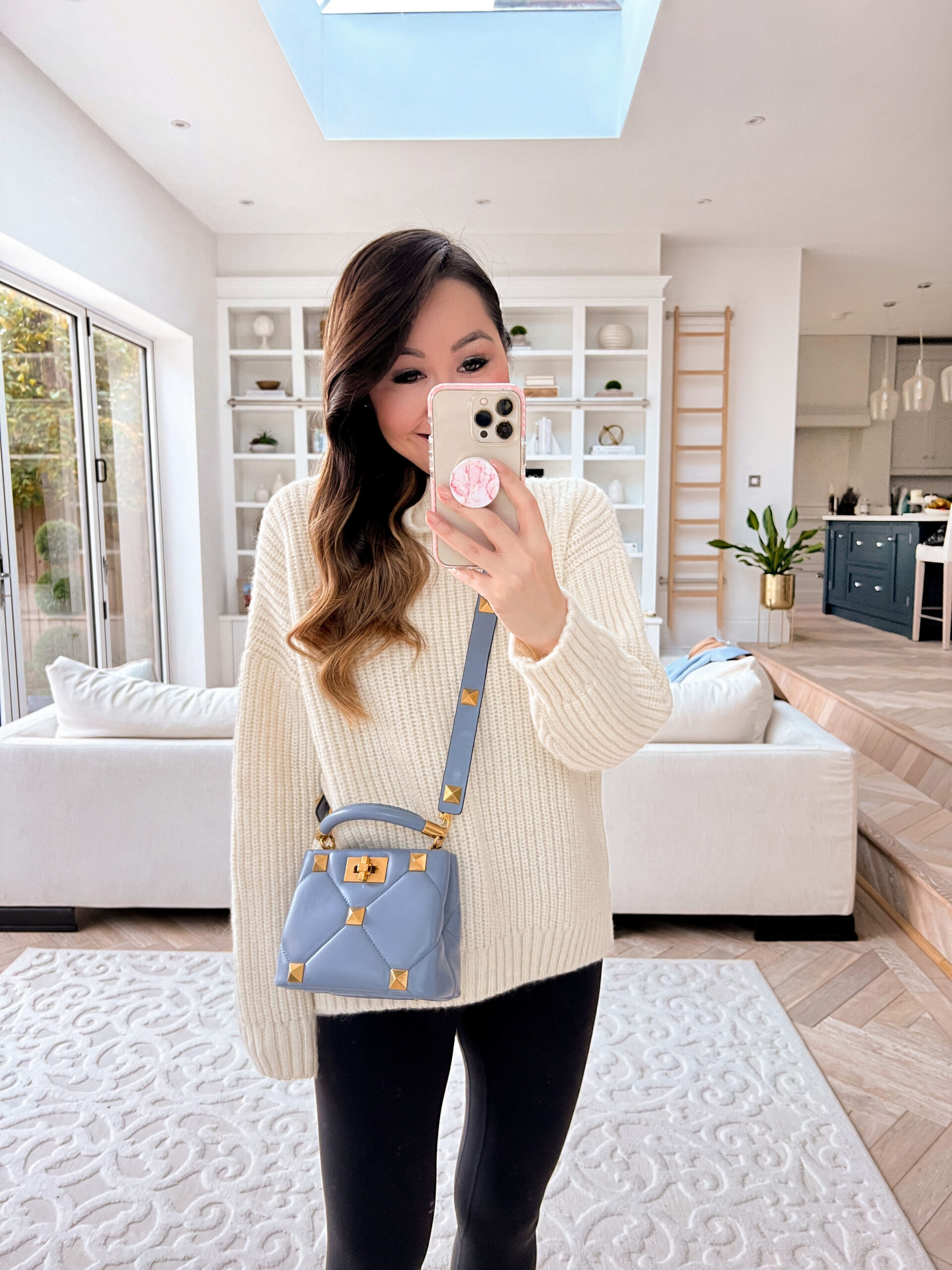 My chunky sweater is also included and whilst it's running low in sizes in my exact colour, it's still well stocked in the gorgeous camel and is currently on sale! I love this sweater so much, I decided to nab it in the camel too to take advantage of the amazing price!
HOLIDAY PICKS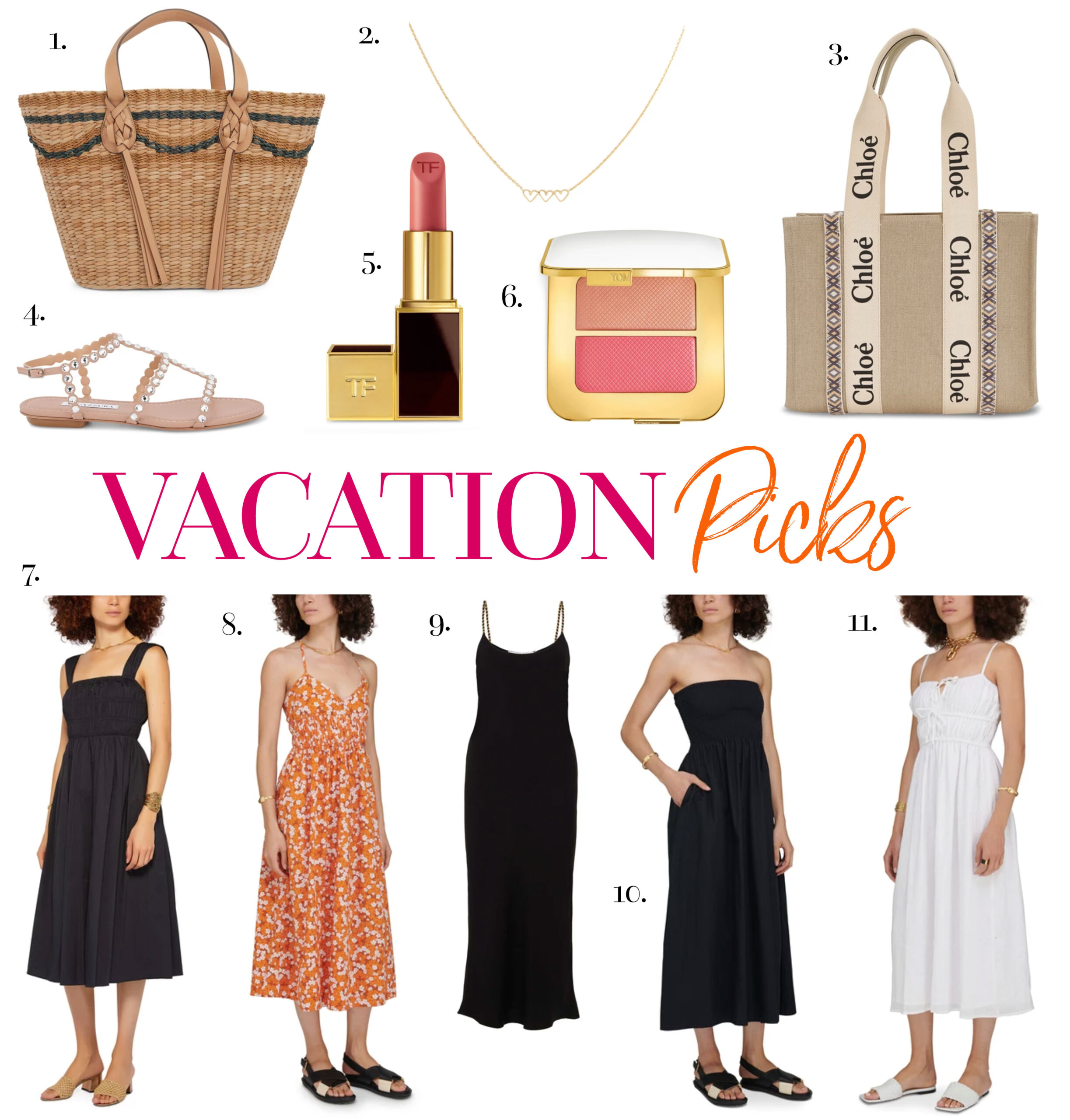 1. Basket Tote // 2. Heart Necklace // 3. Chloe Woody Tote // 4. Sandals // 5. Tom Ford Lipstick // 6. Tom Ford Blush Compact // 7. Black Smocked Dress // 8. Floral Sundress // 9. Black Strappy Dress // 10. Black Strapless Dress // 11. White Sundress
Finally, I had to include a holiday/ vacation picks section! We're finally heading off on our very delayed honeymoon (only the 4th time it's been re-booked! 🙈) and I'm getting more than a little excited about sundresses, basket totes and coral coloured makeup haha! I've ordered an embarrassing number of things from the above collage – if everything arrives before the offer ends, I'll definitely do a haul over on YouTube 🙂
And that's it for this round-up! Let me know if you snag anything good! 😀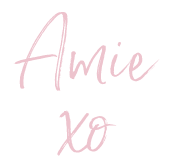 Thank you to 24s.com for sponsoring this post!