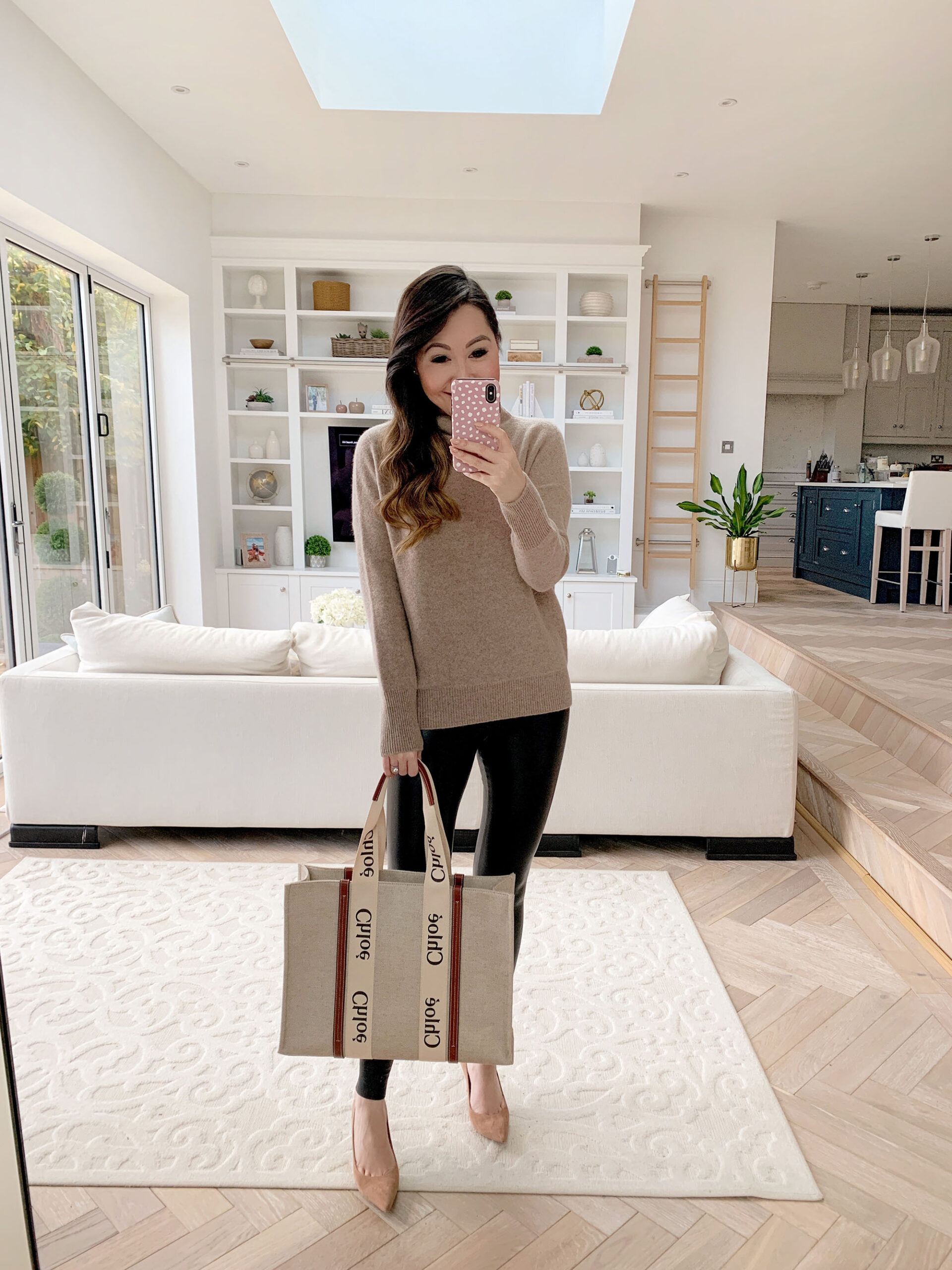 Boxing Day sales are here! There are so many great ones happening at the moment from full on luxury to high street favourites made even more affordable! I've broken down my favourite sales here along with my all of picks 🙂
24s.com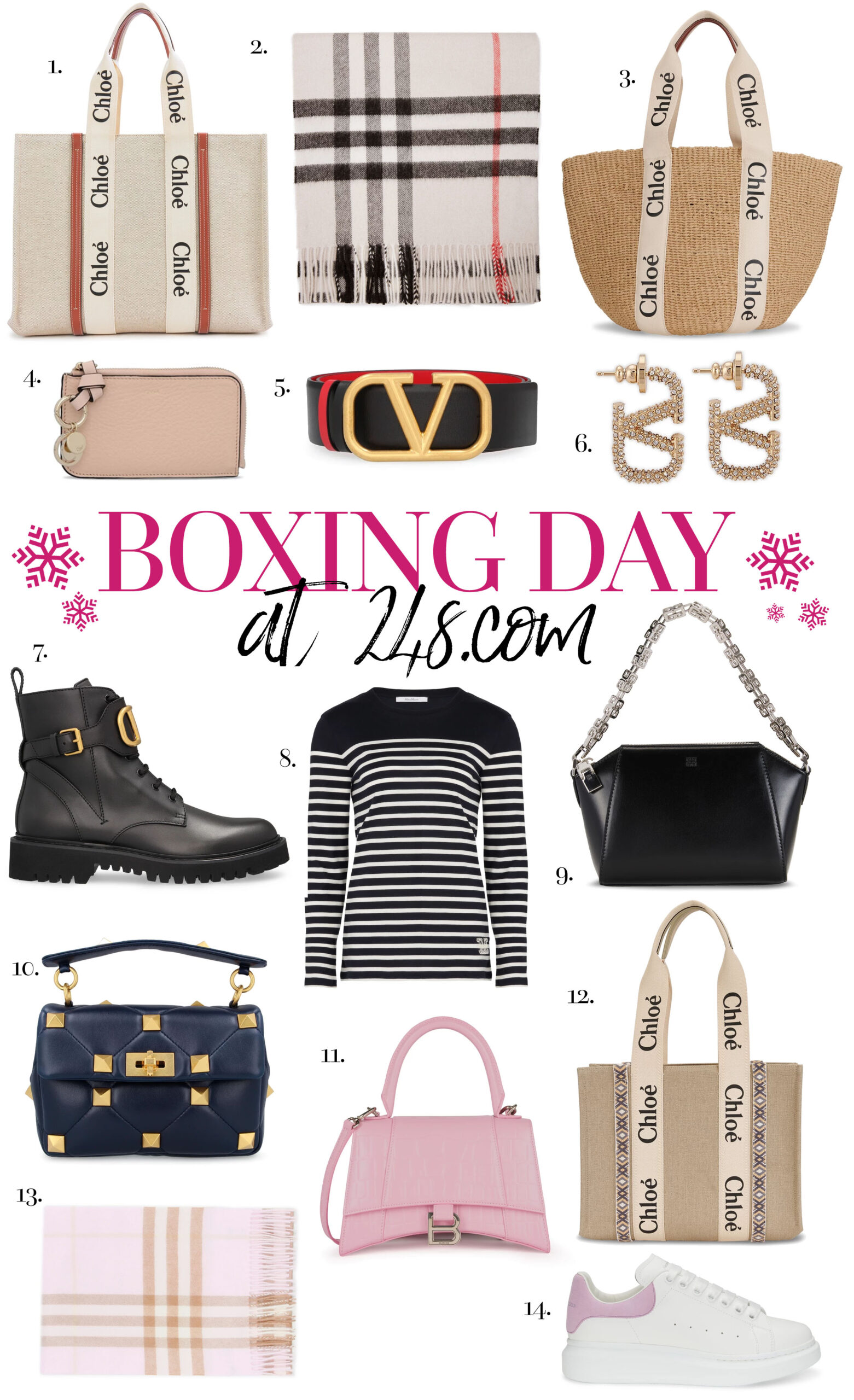 1. Chloe Woody Tote // 2. Burberry Scarf // 3. Chloe Woody Basket Tote // 4. Chloe Wallet // 5. Valentino Belt // 6. Valentino Earrings // 7. Valentino Boots // 8. Max Mara Striped Sweater // 9. Givenchy Bag // 10. Valentino Navy Roman Stud Bag // 11. Balenciaga Bag // 12. Chloe Woody Tote // 13. Burberry Pink Scarf // 14. Alexander McQueen Sneakers //
The 24s.com sale is the big luxury one that's live at the moment and you can nab 20% off sitewide with the code WINTER20. They were having issues with the code when it first went live but they're all fixed now so the code should be fully working. This one is worldwide, with the exception of France and works on everything from Chloe Woody Totes right through to Burberry trench coats!
You can see my full round-up and picks here.
ELEMIS
All images are clickable!
Elemis have so many amazing offers on right now! There are different offers available in both the US and the UK. In the US, you can take 30% off everything in this landing page with the code WISHLIST. For everything else, my code is still active so you can take 25% off all other full price items with the code AMIE25.
In the UK, you can take 30% off their winter gift sets – full selection here. Then you can also take 25-30% off everything else with the code FRESHSTART.
I've rounded up my favourite products above – the rose cleanser is my daily cleanser and is the best cleanser I have ever used! It leaves your skin beautifully clean without ever feeling tight. The day cream with a SPF is another daily product for me – the perfect consistency and moisturises beautifully without ever feeling too thick.
Two newer favourites are the neck serum and night cream. I cannot get enough of these two – you can genuinely see the difference after just a couple of nights. Obsessed!
ABERCROMBIE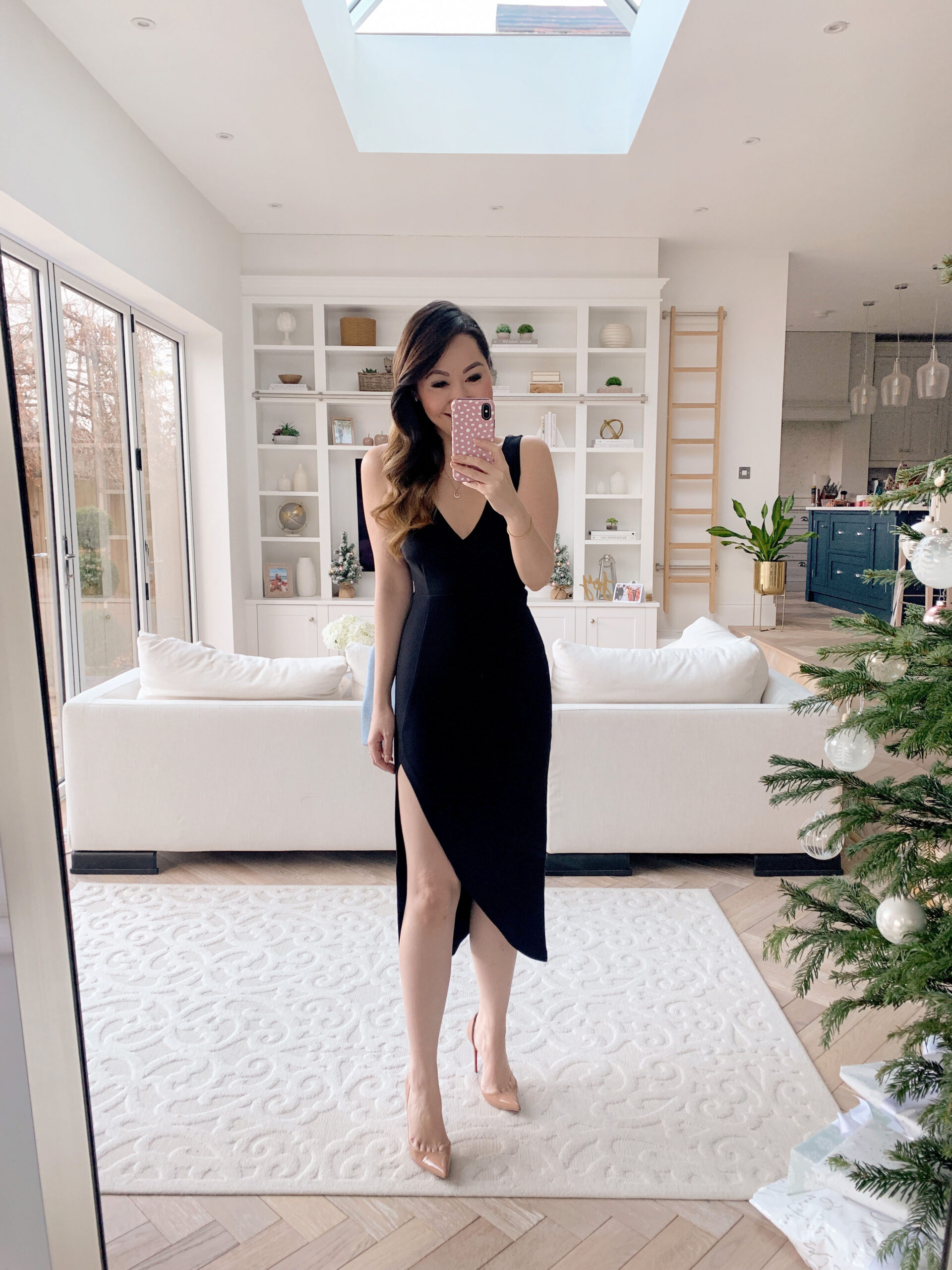 Black Side Slit Dress (wearing a size XS)
Abercrombie have gone live with a fantastic sale – in the US, you can take up to 50% off in their winter sale as well as an extra 20% off everything else! In the UK, you can take up to 40% off in their winter sale along with an extra 15% off everything. The best thing about this discount code is that it's fully stackable so you can get the additional discount off sale items too!
My favourite little black dress find (pictured on me above) is included in the general discount and is just the most gorgeous thing! 100% my favourite affordable dress find of the season.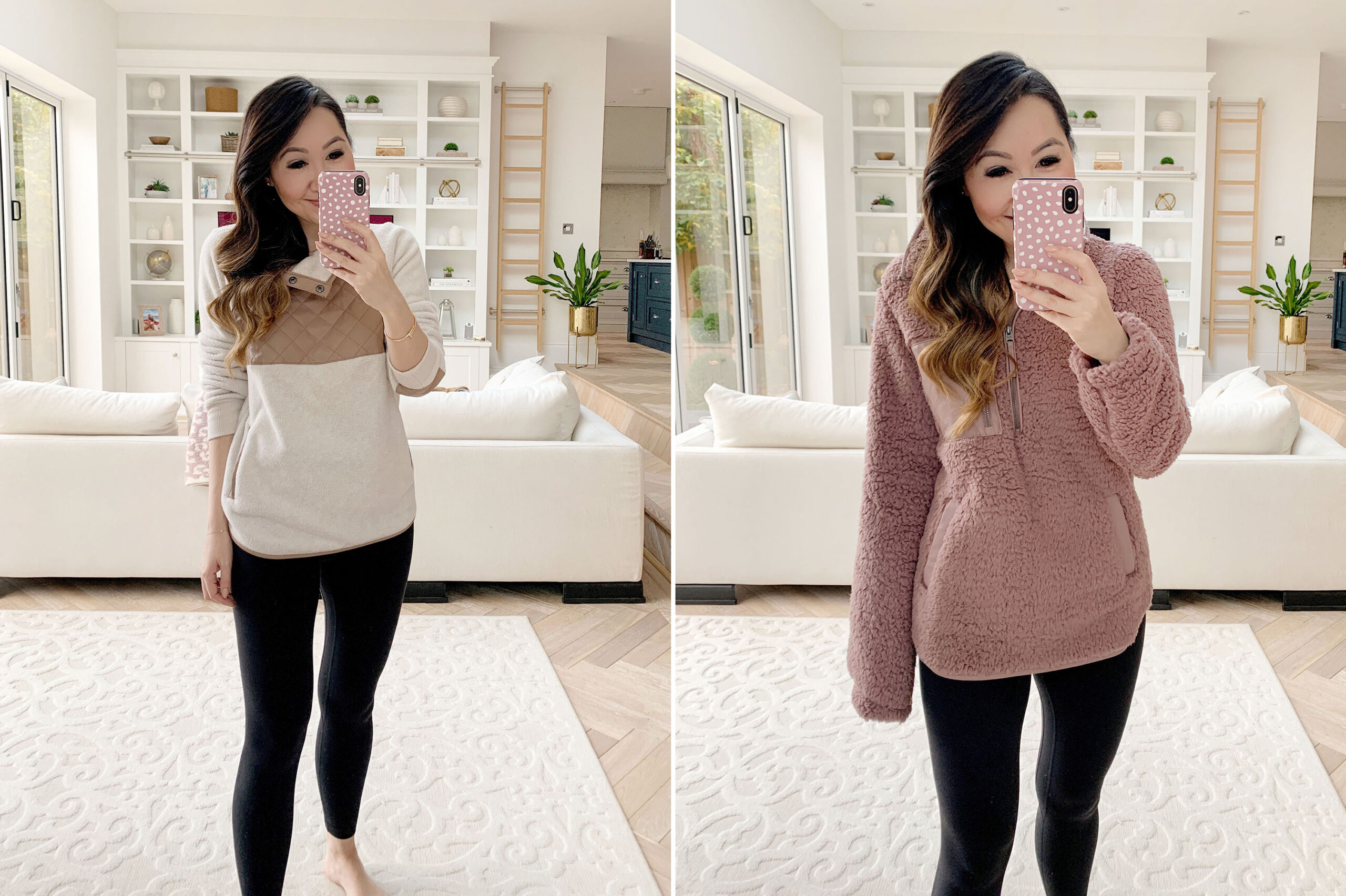 Asymmetrical Fleece (size small) // Super Fluffy Fleece (size small)
My fleeces are also included! I have absolutely lived in these this winter – the one pictured above on the left is a fantastic every day piece. Great for layering but also lounging. I own it in two colours and would happily have more!
The one on the right is thicker and fluffier – the material is reminiscent of the Barefoot Dreams fabric but even softer if you can believe it! The warmest sweater I own and just the loveliest thing.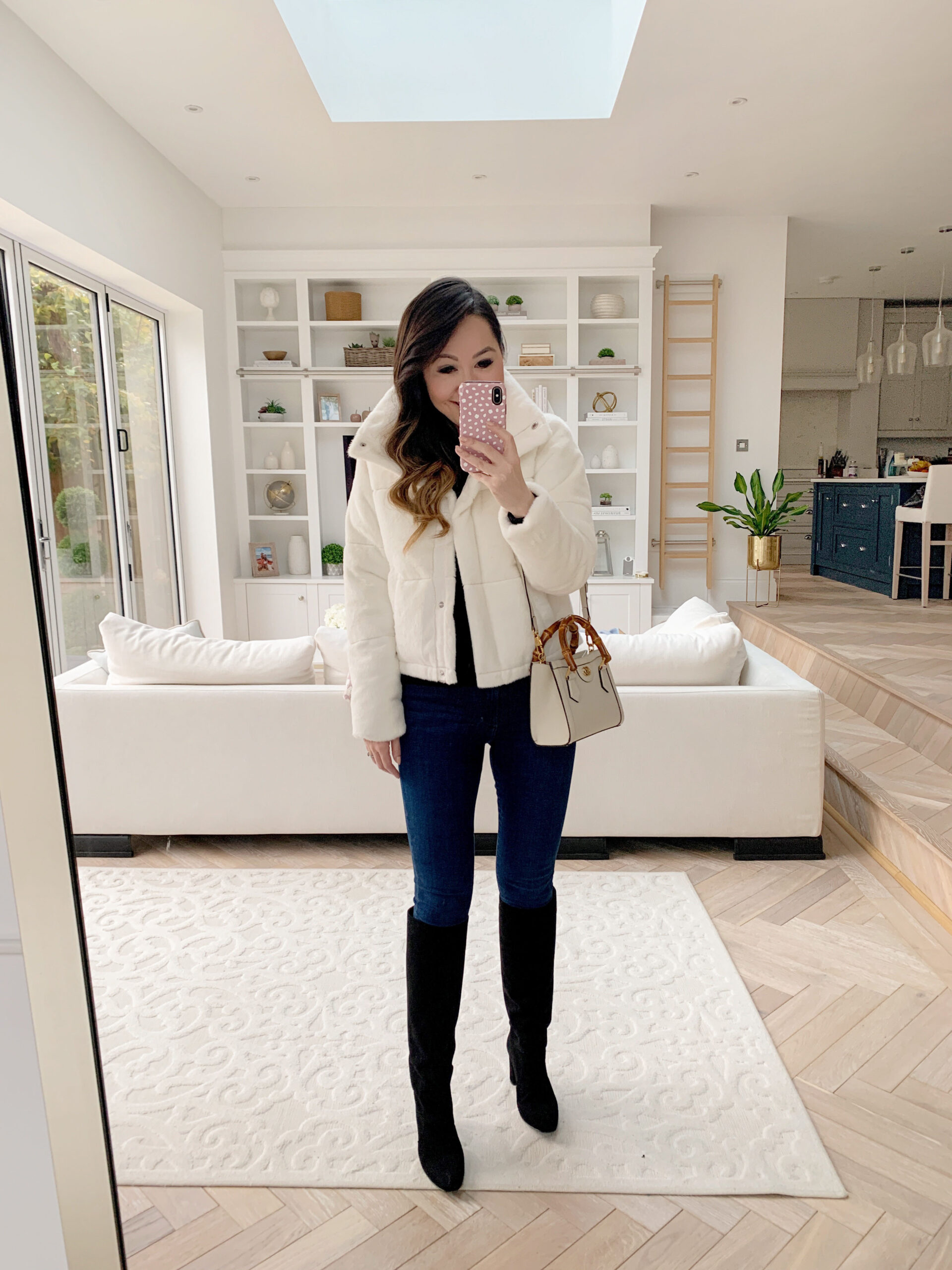 Faux Fur Jacket (wearing size XS)
My faux fur jacket is also included! This is the softest, most plush jacket. Really lovely quality and so unbelievably warm!
SENREVE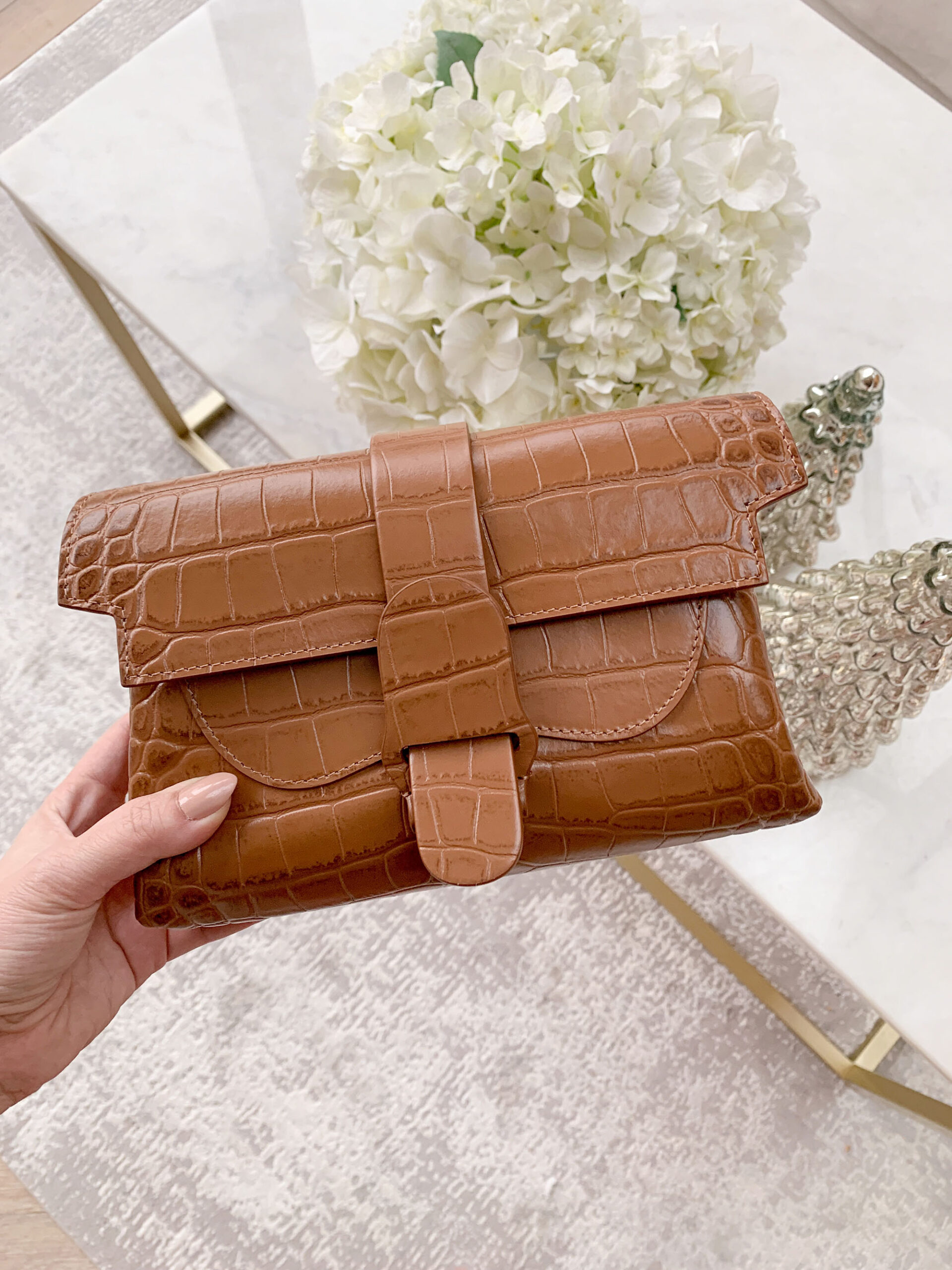 Senreve have gone live with an amazing gift with purchase offer! The spend tiers start from £115/ $150 and the gifts with purchase start from a face mask or charm, right up to their gorgeous envelope sleeves (Dan gifted me one in deep plum colour a couple of years ago and it makes for the most stunning laptop case!).
Happily, their gift with purchase also includes their new bevel chains as well as their longer chains (worth £99/ $130 by themselves!). These are my most used bag accessories – I use mine with everything from my Arias through to my Saint Laurent wristlets. The Aria triggers the spend level for the chain, so if you nab my beloved chestnut Aria or my newer mock croc version (pictured above!), you would get the choice of the free bevel chain or the longer chain. I don't think a code is necessary, and you can simply pick your free gift at checkout (it's the blue button!).
MYTHERESA (UK and Europe only)
All images are clickable!
Mytheresa have gone live with a private sale for Prada and Miu Miu for 3 days only! This is only live for the UK and Europe and sadly won't show for any US residents (for all other countries, it's worth checking to see if you can see the sale products here!).
They have expanded their general clearance and added a ton of new items here! This one is available worldwide, with some discounts also deepening in addition to the newly discounted items. There are a ton of great items included so well worth a looking if you have some browsing time.
REISS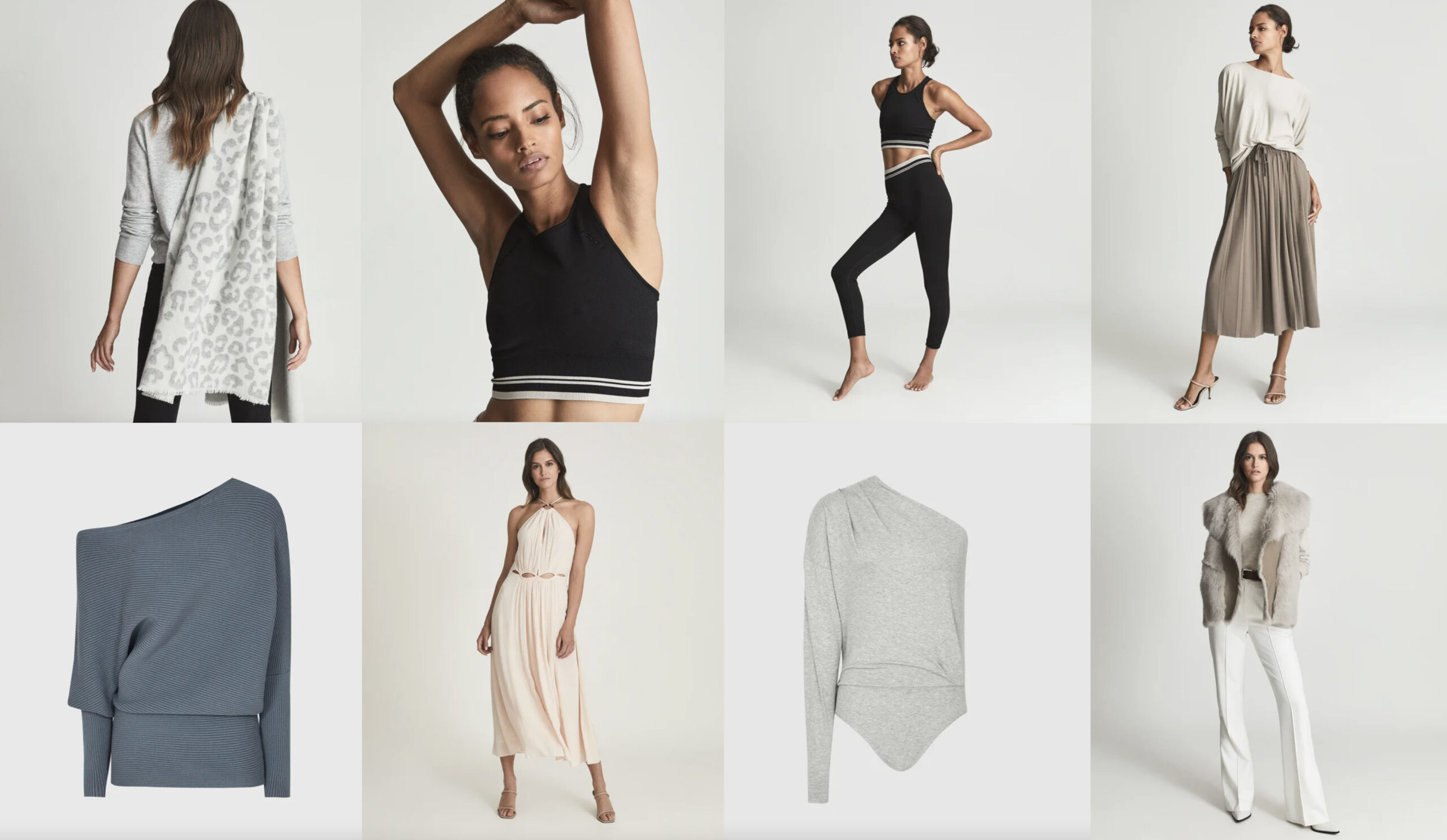 1. Leopard print scarf // 2. Black sports bra // 3. Black sports leggings // 4. Pleated skirt // 5. Lorna sweater // 6. Pale pink dress // 7. Grey bodysuit // 8. Shearling gilet
Reiss have launched their end of year sale! It's been rare to see any kind of sale or discount at Reiss recently so this is a great time to nab some of their beautifully made pieces at a discount! You can see the full sale selection here – there are so many great items included but sizes are going quickly.
I just ordered this adorable activewear set (sports bra here and leggings here), ready for a hopefully healthier January haha 🙂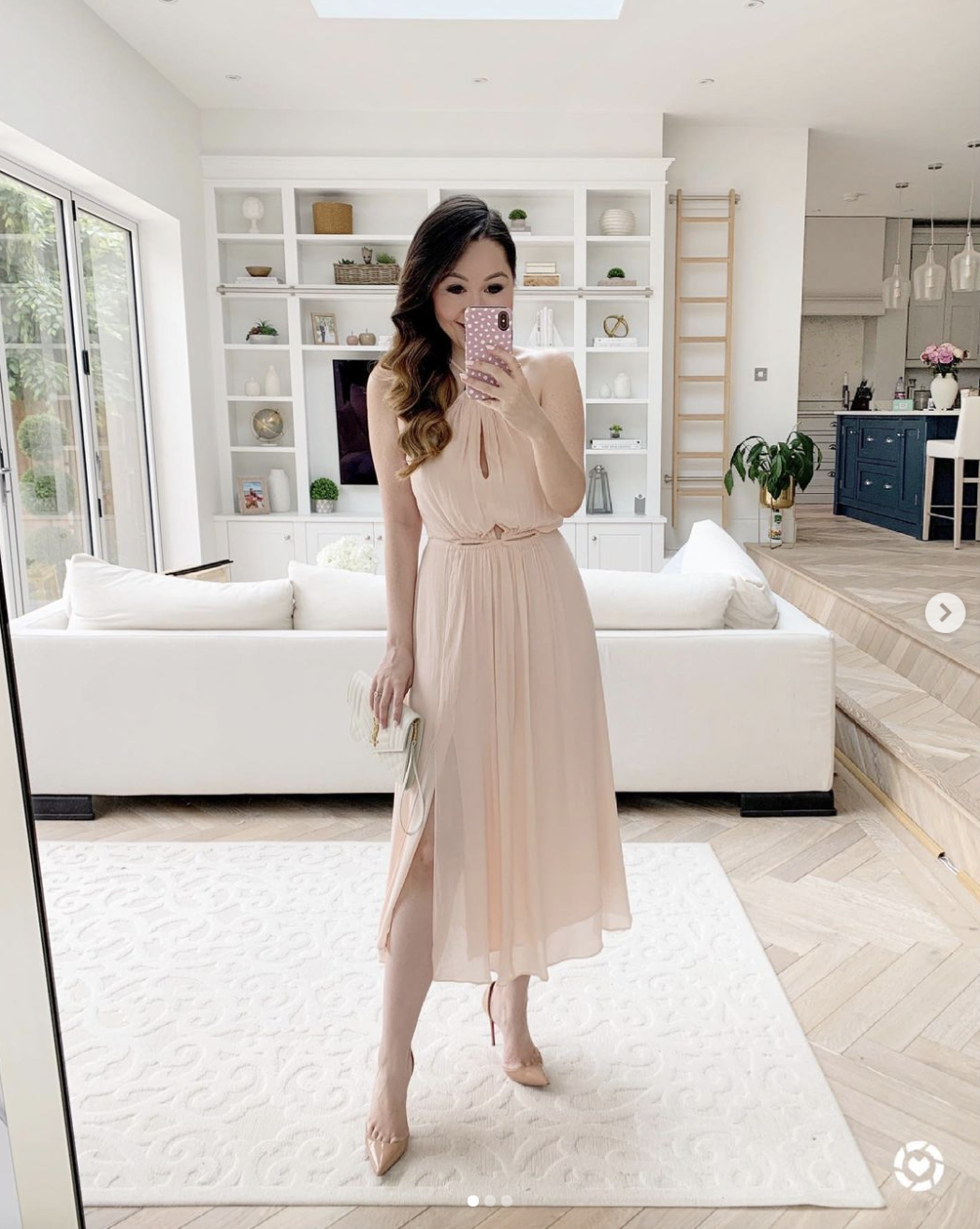 My gorgeous pale pink dress is also included and is currently discounted to well over 50% off! It is absolutely beautiful IRL and is an absolute steal at the moment! I sized down to a size UK 4 in this one.
TORY BURCH
All images are clickable!
The Tory Burch winter sale has finally launched in the UK! You can see the full selection here but I've rounded up some of my favourite picks above as well.
The sale in the US is also still ongoing – and you can an EXTRA 25% off all items in this landing page.
ALL OTHER SALES WORTH CHECKING OUT
Saks Fifth Avenue – a ton of new items have been added to their end of year designer clearance sale
Astrid & Miyu – winter sale now on including the gorgeous huggies I own!
Monica Vinader – 50% off in their Winter Sale with further discounts in their daily flash sales here!
Nordstrom – their twice yearly clearance sale is now on and is 100% worth checking out! A ton of great items included, from cashmere to beauty. See the full selection here.
Cult Beauty – 15% off a spend over £25, 20% off everything if you spend over £75 (also works worldwide!) – use code TREAT
Shopbop – extra 30% off sale styles with code BYE2021
Lululemon – now live with their annual Boxing Day sale! See the US selection here and the UK selection here.
The White Company – live with their end of year sale! Everything from homeware to clothing is included.
And that's it for this sales post! Let me know if I missed any good sales! 😀