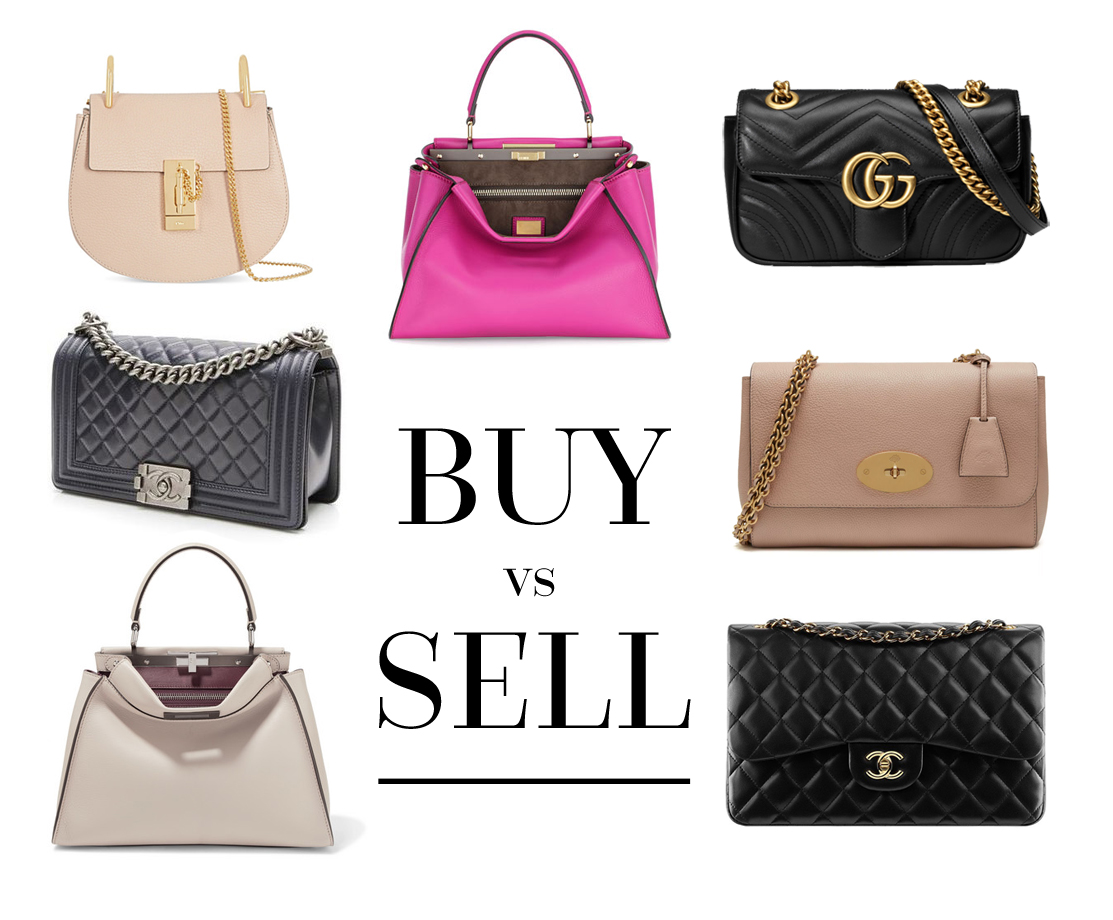 Hello! Long time, no see huh? I've had a rather unintended break from my blog and YT channel this month – mainly because I've had a couple of big work projects that have just taken up all of my time and energy. That combined with the fact that I was ill at the beginning of the month… well, let's just say January has been one big catch up. Whilst work shows no signs of calming down, I want to make more of an effort to get back to regular posting again – at least when I have a spare hour here and there.
So, I thought I would jump back in with what bags are going to be my focus for the coming year – both buying and selling! One thing that I probably put far too much thought into is what bags I'll be buying and selling each year. The idea of the 'perfection collection' is one that I've always loved albeit I have long come to the conclusion that objectively there is no such thing.
This doesn't stop me from thinking about how I can improve mine of course and one thing I hope to do throughout 2018 is to end the year with fewer bags than I started with. Having a YouTube channel dedicated in large part to handbags makes it far too easy to justify new purchases and whilst I know it's unlikely I will ever quit buying bags, I want to be more mindful about what I buy and what is no longer being used in my current collection. So, I thought I would list out the bags that are currently on my mind – either to buy or in the running as a bag I might sell.
** One more quick little note – I don't mean this to be an advertisement for the bags I'm thinking about selling. I genuinely am still deciding on the vast majority so as of yet, these aren't actually up for sale. If and when I do decide to part with anything, I will do a bag sale and will announce it accordingly, so there is no need to message or email 🙂 **
SELL vs. BUY: Chanel Boy vs. Jumbo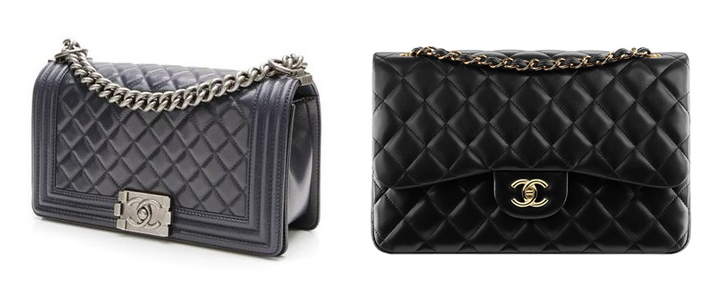 I mentioned this in my last video but I'm not really getting along with my Boy bags. As much as I love the look of them, I don't find myself reaching for them which is bothering me more and more. It did also occur to me how silly it was that I had two of the Boy style which I rarely use and one Jumbo which I've constantly reach for and have done ever since buying it 6 years ago. This will likely depend on what comes up colour-wise this year, but if Chanel release a Jumbo in a colour I like, I could well be tempted to sell my two Boy bags to fund one Jumbo.
SELL vs. BUY: Fendi Peekaboo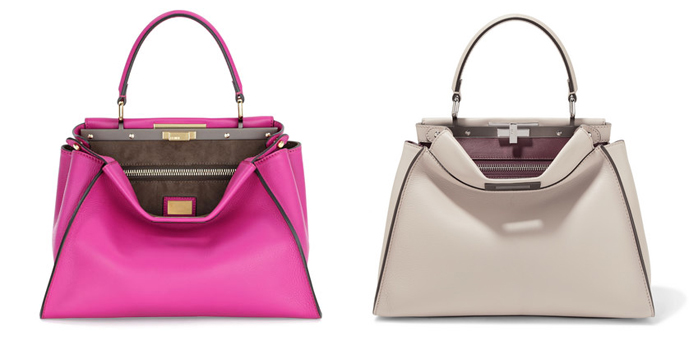 Another one I mentioned recently in a video but I've been considering selling my current Fendi Peekaboo to get one in a more neutral colour that I'll use more. My only issue? The one I had my eye on sold out! I have yet to find another colour combo that I like quite as much so I guess I have to make the decision whether I should part ways with my current Peekaboo without knowing if/ when I'll get another or just hold on to it for now. Any advice here? Let me know what you would do!
SELL vs. BUY: Chloe Drew vs. Mulberry Lily

These two don't necessarily go together apart from the fact that they're both pink (and truth be told, I don't even know if I would necessarily get the Lily in pink – I love the oxblood colour too). I think I'm pretty set on letting go of my Chloe Drew (I *think*) and have been visiting the Mulberry Lily online periodically for the last 6 months. I typically don't have much luck with Mulberry bags hence my hesitation but the flap bag style is right up my street and I adore the ladylike look.
SELL: Furla Metropolis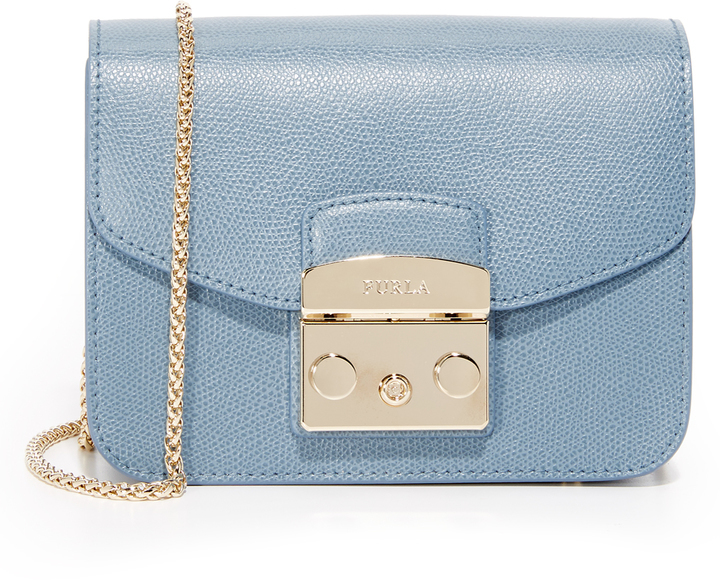 Not a surprising one if you follow my videos but I'll be letting my Furla Metropolis go at some point. I find it fairly uncomfortable to wear and I have too many bags which I do find comfortable to keep this one around.
SELL: Gucci Marmont in Black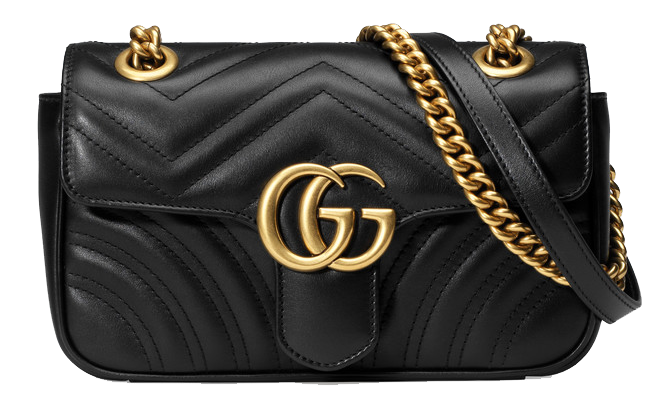 This is one I'm very uncertain about. I had included my black leather Marmont bag in my last sale but pulled it at the last minute. I had listed it in anticipation of buying my Velvet Marmont as I didn't love the idea of owning three Marmont flaps (even though I very much like the style). Fast forward a few months later, and I'm still undecided, not least because the wear on the Velvet Marmont isn't quite as great as I'd hoped. I'm getting a comparison video up hopefully this week to detail everything but this is definitely one that's on my mind at the moment.
BUY: Louis Vuitton Neverfull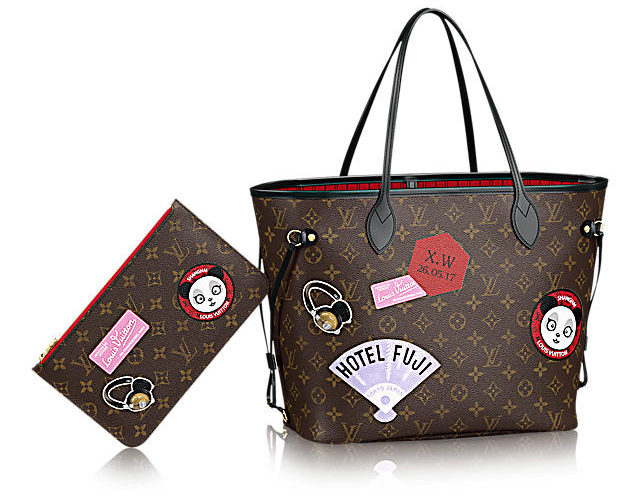 This is almost certainly one that I hope to buy in the next couple of months. I love the World Tour series and a monogram Neverfull with black straps? Too good! I had thought about getting this after the wedding but a viewer told me that the collection might not last that long so I'll probably pull the trigger before then to be on the safe side.
BUY: Louis Vuitton Pallas Clutch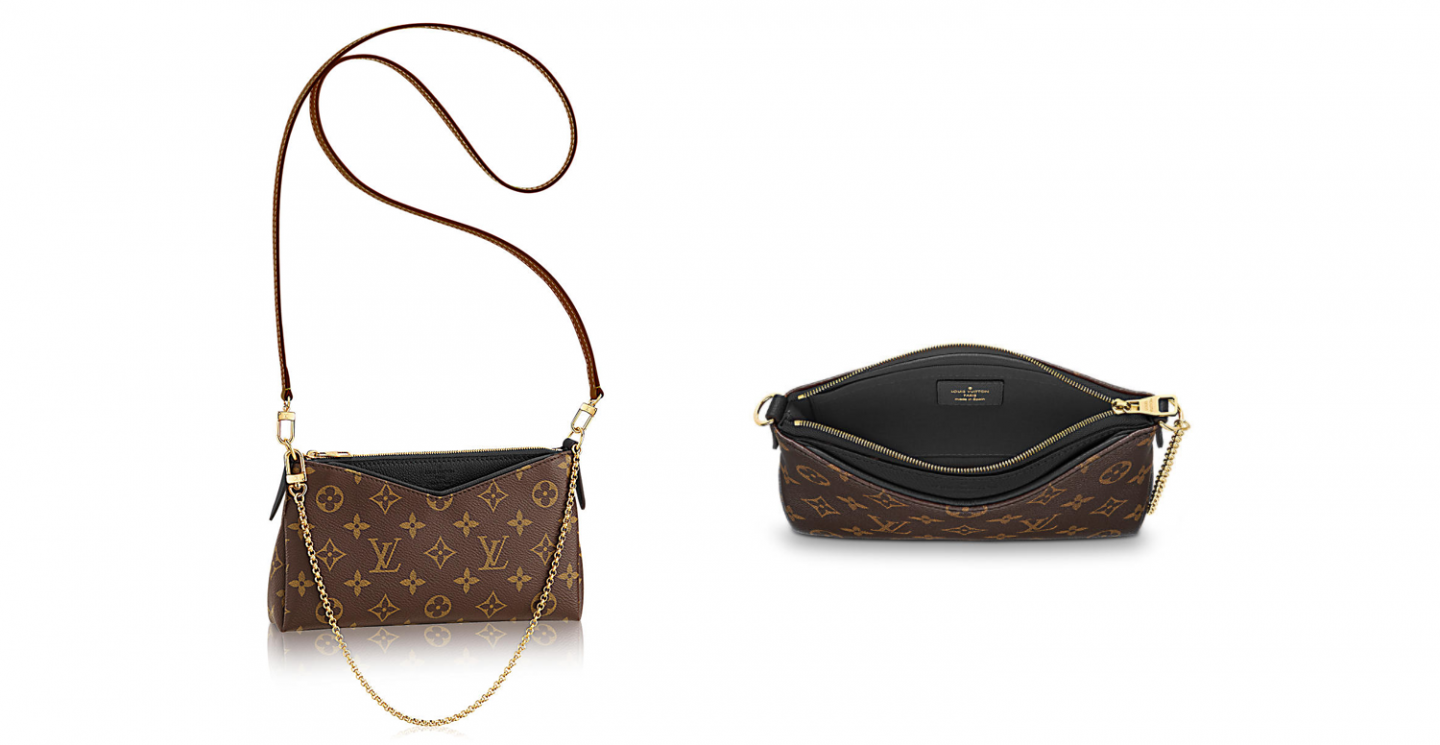 This is a new addition to my list and I have no idea if the black Pallas Clutch is even available anymore (the dreaded 'call for availability' sign on the LV website!) but I absolutely love this one. I've been loving really tiny bags and pouches that I can slip into my tote bags more than ever and I love the versatility of this from a cross-body to a clutch. Anyone else own this and have any experiences they can share?
You may notice that that the 'Buy' list only equals the 'Sell' list but I have also been doing some decluttering and have passed some bags on to my friends, who as you can imagine, were more than happy to oblige! So far I'm three bags down and no doubt I will fall out of love with some other bags throughout the year so I'm optimistic that my overall collection will shrink rather than expand this year! Famous last words… 🙂
And that's it for this post! Are you thinking of buying or parting ways with any bags this year? Let me know in the comments section! Oh and a little plug – if you're a similar bag fanatic, then please do join our Facebook group 'Bag Chat'! It's very active and it's such a great place to talk all things bag-related amongst similar bag-addicts 🙂