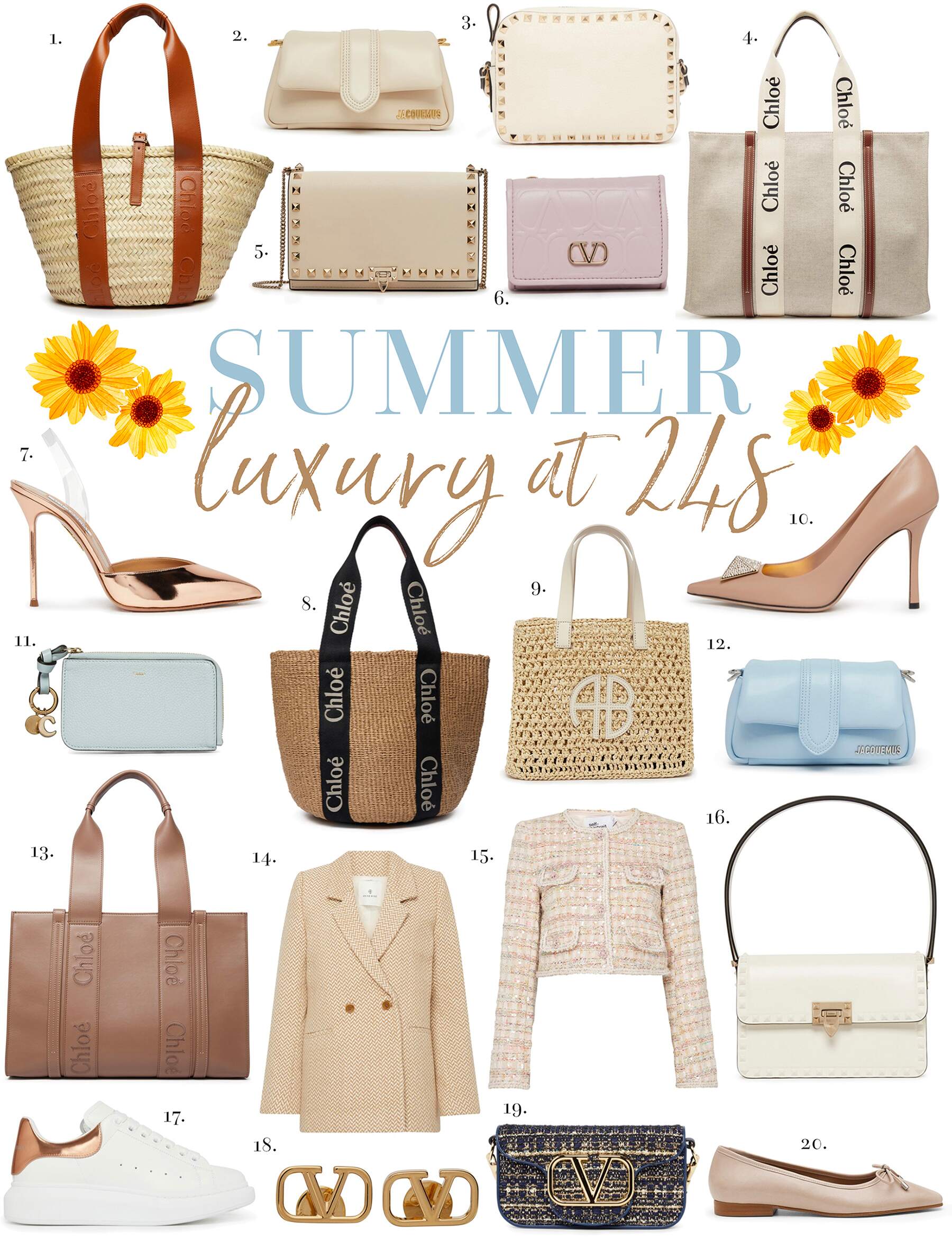 1. Chloé Sense Basket // 2. Jacquemus Bambimou Light beige // 3. Valentino Garavan Small Crossbody Bag  // 4. Chloé Large Woody Tote Bag // 5. Valentino Garavani Rockstud Clasp // 6. Valentino Garavani Wallet // 7. Aquazzura Sling// 8. Chloe Woody Basket // 9. Anine Bing Small Tote Bag // 10. Valentino Garavani Pumps // 11. Chloé Alphabet Mini Wallet – Icy_blue // 12. Jacquemus Bambimou Light blue// 13. Chloé Woody Medium Tote Bag // 14. Anine Bing Fishbone Blazer // 15. Self Portrait Jacket // 16. Valentino Garavani Shoulder Bag // 17. Alexander Mcqueen Sneakers // 18. Valentino Garavani Vlogo Earrings // 19. Valentino Garavani Loco Small Bag // 20. Flattered Monica Ballet Flats
Summer has arrived and with it comes an amazing new offer from 24s – you can take 15% off sitewide! There are a few exclusions but the vast majority of items are included, including so many amazing pieces that are usually excluded!
From Valentino Garavani's newest arrivals (including their bags AND their jewellery pieces!) to Chloe's Sense tote line in previously excluded colours, there are so many gorgeous pieces to nab with the 15% off! You do need to spend a minimum of $300/ £300/ €300 to qualify for the offer and to enter the following discount code at checkout:
I've rounded up my favourites above and below as well as what I ordered because I absolutely shopped this one myself haha 🙂 You can also see 24s' newest arrivals here.
Summer Style Picks

1. Paraiso Mini Dress // 2. Zimmermann Ginger Top// 3.Chloé Woody Small Tote Bag // 4.  Self Portrait Dress // 5. Matteau Shirred Dress // 6. Valentino Garavani Vlogo Small Tote// 7. Chloé Small Basket // 8. Valentino Garavani Hobo Bag // 9. Chloé Shoulder Bag Marcie // 10. Chloé Small Woody Basket// 11. Self Portrait White Dress // 12. Barbara Paraiso Midi Dress // 13. Zimmermann Devi Midi Dress // 14.Lunar Long Dress // 15. Matteau Silk Halter Dress //
There are SO many gorgeous summer style picks! From dreamy dresses to fantastic summer ready bags and accessories, there is a ton of choice to elevate your warm weather style game. Happily Zimmermann is included in the offer as is my personal favourite, Agua by Agua Bendita!
If you've not heard of this brand, it's a Columbian based label who do the most stunning pieces. I own a couple of items from them now and they are definitely pricey (so I always wait for a discount code haha) but the items I do have are just incredible quality and all come with their own printed clothing bag (sounds silly but it's literally the nicest clothing bag I've ever seen haha. Every piece just feels super special!). I ordered a new dress from them with this discount code that I'm sharing below!
WHAT I ORDERED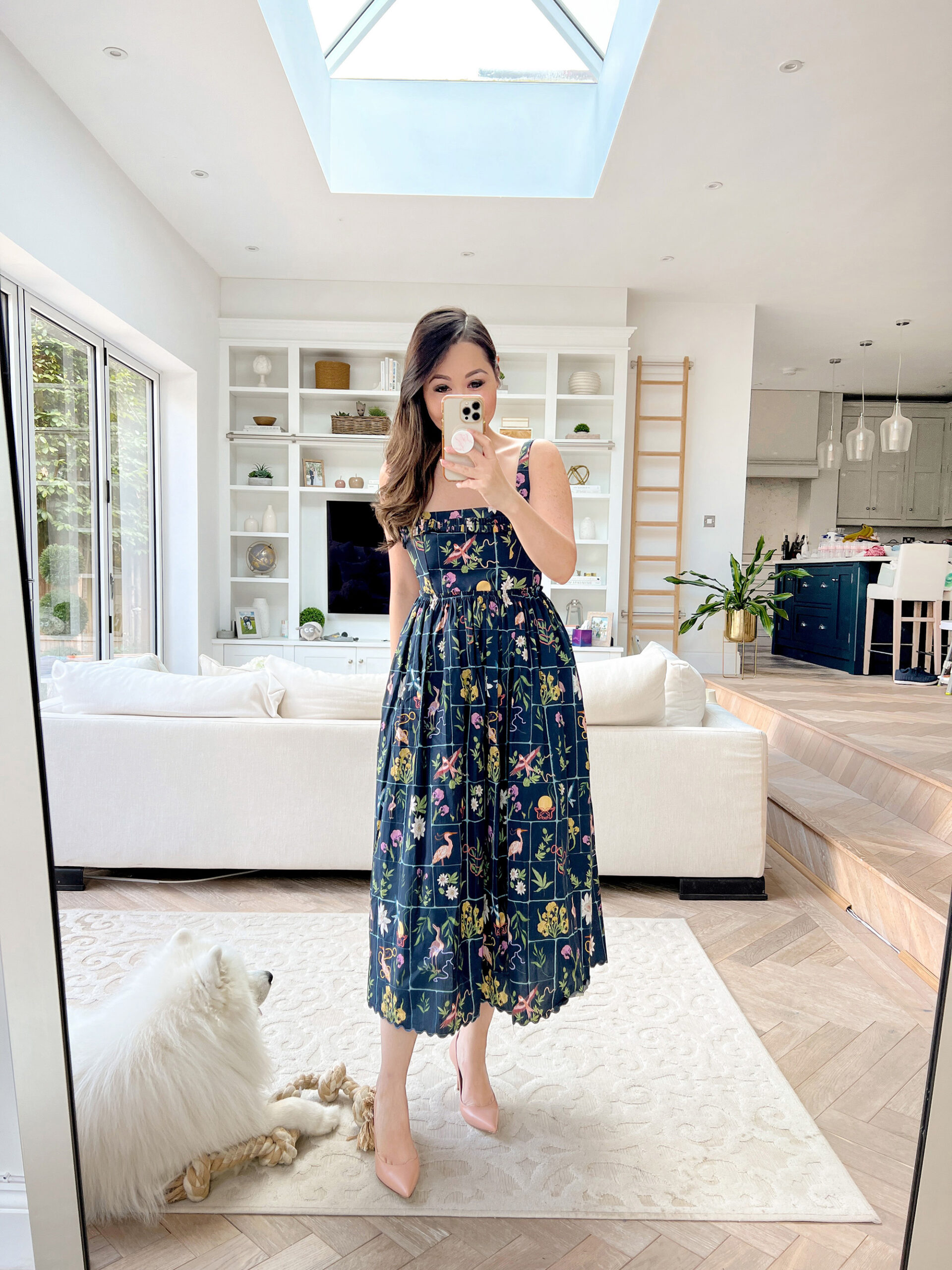 Navy Midi Dress (size small)
As soon as I saw this dress, I absolutely fell in love! I love a good midi dress and I thought this was just the prettiest version – it has a fitted bodice with a full skirt and a beautiful scalloped hem. The neckline is a really elegant square neck which is cut fairly wide and the print is this stunning botanical themed design over a navy background! So unbelievably pretty! I do find the line runs a little small – I ordered the size small and it fits well 🙂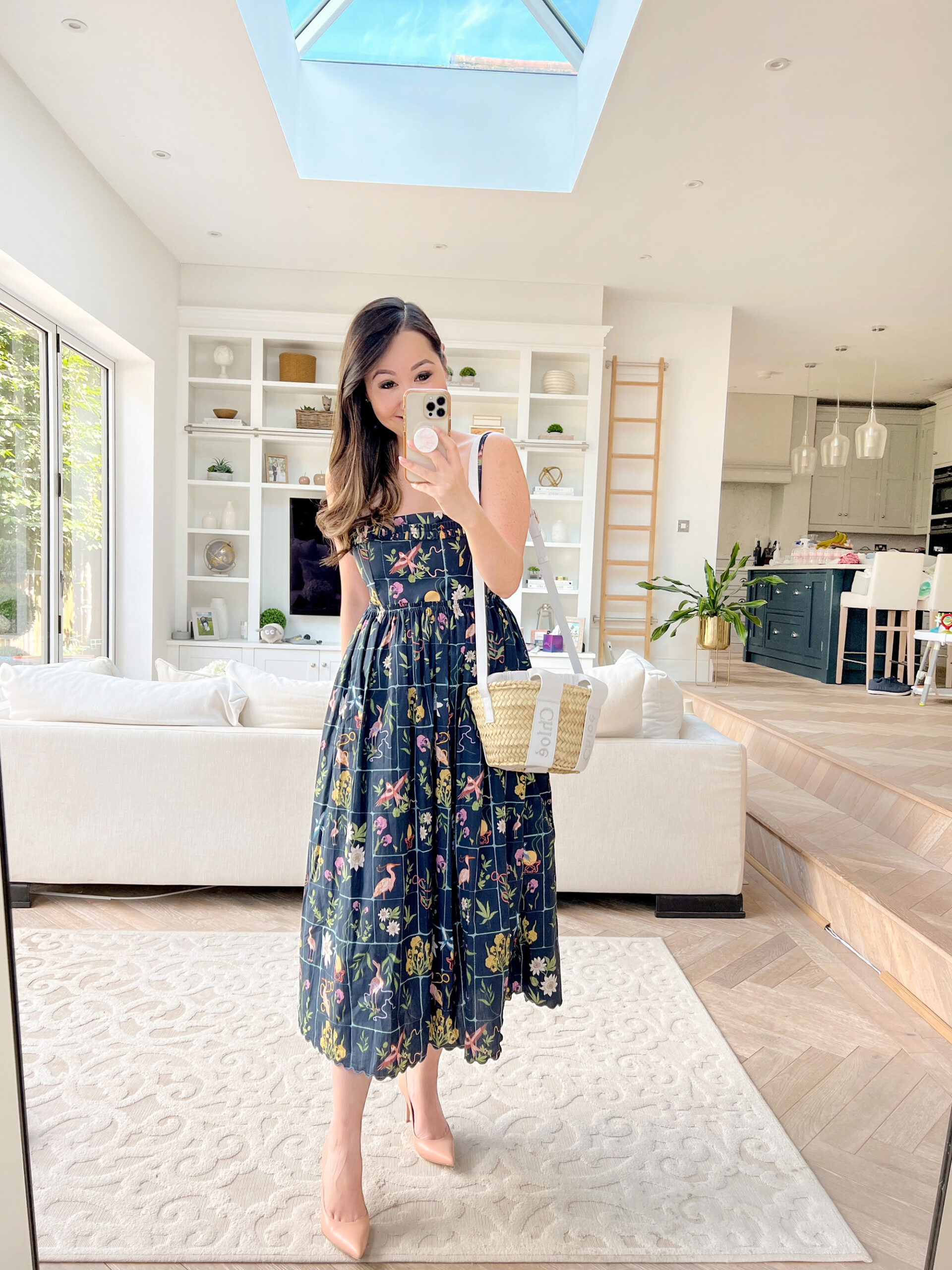 My Chloe Sense tote is also included in the offer! My exact one in white is included as is the GORGEOUS tan colour in both the small size that I have as well as the larger size too! The tan ones are usually excluded from all offers (I'm guessing because they're the best sellers!) so I was so excited to see them included in this offer!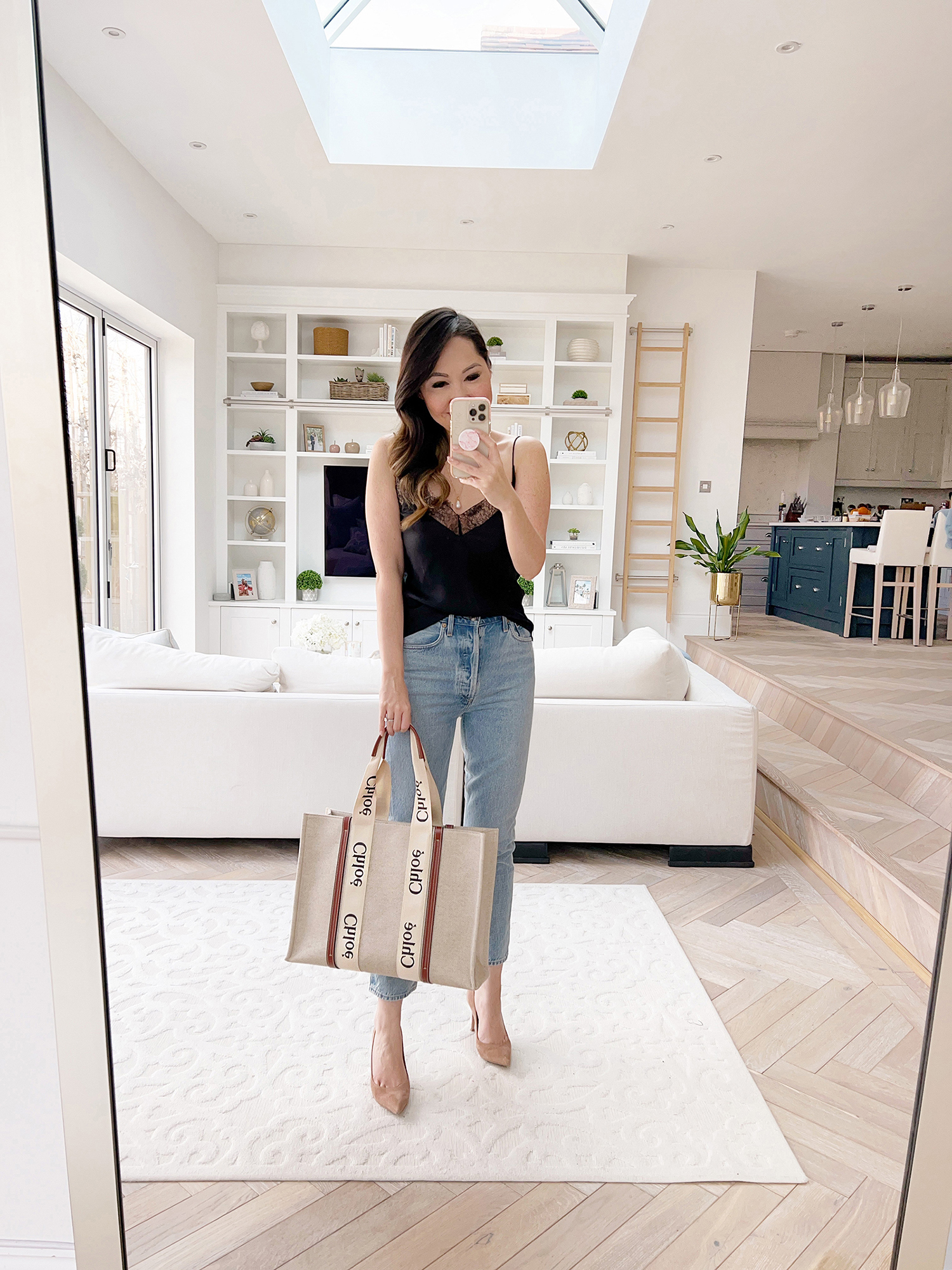 Finally, one of my absolute favourites – the Chloe Woody tote is also included in the offer. This line has expanded to include SO many different versions. My larger one is included here as is the smaller variety but there are also so many different sizes, materials and colour combinations – you can see the full selection here.
And that's it for this round-up! Let me know if you snag anything good!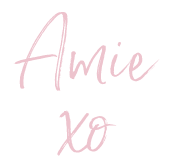 Thank you to 24s for partnering with me on this post!