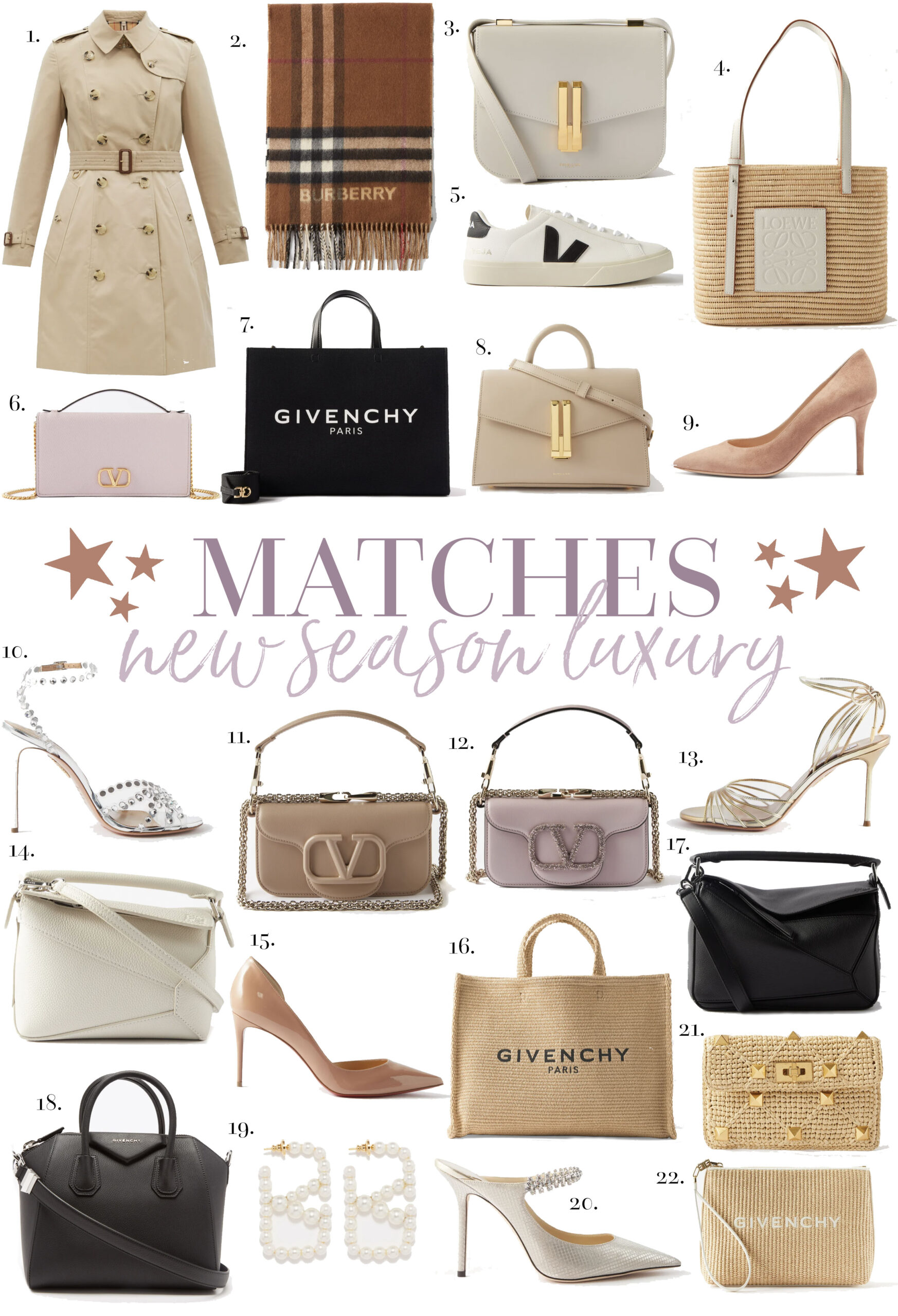 1. Burberry Trenchcoat // 2. Burberry Scarf // 3. Demellier Bag // 4. Loewe Bag // 5. Veja Sneakers // 6. Valentino WOC // 7. Givenchy Tote // 8. Demellier Tote // 9. Gianvito Rossi Heels // 10. Aquazurra Heels // 11. Valentino Loco Bag // 12. Valentino Loco Glitter Bag // 13. Aquazurra Sandals // 14. Loewe Puzzle Bag // 15. Christian Louboutin Iriza Pumps // 16. Givenchy Weave Tote // 17. Loewe Puzzle Bag // 18. Givenchy Antigona // 19. Valentino Pearl Earrings // 20. Jimmy Choo Bing Heels // 21. Valentino Raffia Clutch // 22. Givenchy Pouch
Matches Fashion have just given me the most insanely good discount code and I'm SO excited to share it with you! The code gets you 20% off your purchase and while there are some exclusions, there are so many incredible items included in this offer! The code works off brands that I've literally never seen included in offers before as well as some of my own wardrobe favourites that I've been wearing and loving for years.
There are so many great pieces included that I've done a HUGE round-up, split up by category 🙂 You'll need the following code:
Just enter this at checkout and it'll work off all applicable items. It works for both new customers and existing customers BUT it only works once per account. You can order as many items as you like but the code will only work for one order so make sure you add everything you want to basket before checking out 🙂
LOEWE BAGS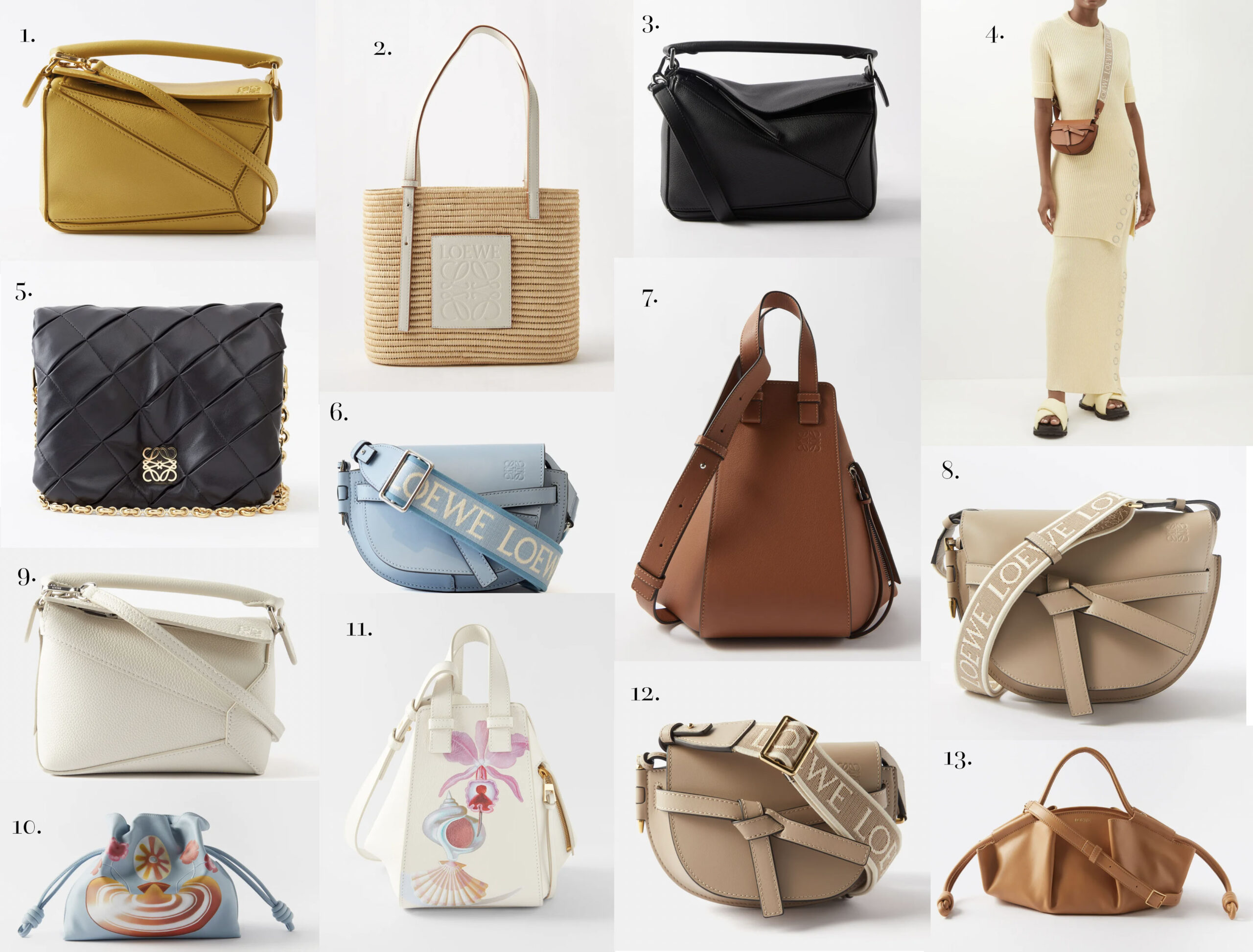 1. Yellow Puzzle Bag // 2. White Basket Tote // 3. Black Puzzle Bag // 4. Tan Gate Crossbody // 5. Black Puffer Goya // 6. Blue Crossbody // 7. Tan Hammock // 8. Beige Gate Crossbody // 9. White Puzzle // 10. Blue Pouch // 11. White Hammock // 12. Beige Gate Mini // 13. Tan Paseo
A huge one included this time is Loewe bags – I don't think I've ever seen Loewe styles included in a discount code, let alone for 20% off! Not every style is included but I've rounded up their most popular styles above that work with the discount code. There is everything from their Puzzle bags to the Hammock and Goya styles!
WARDROBE FAVES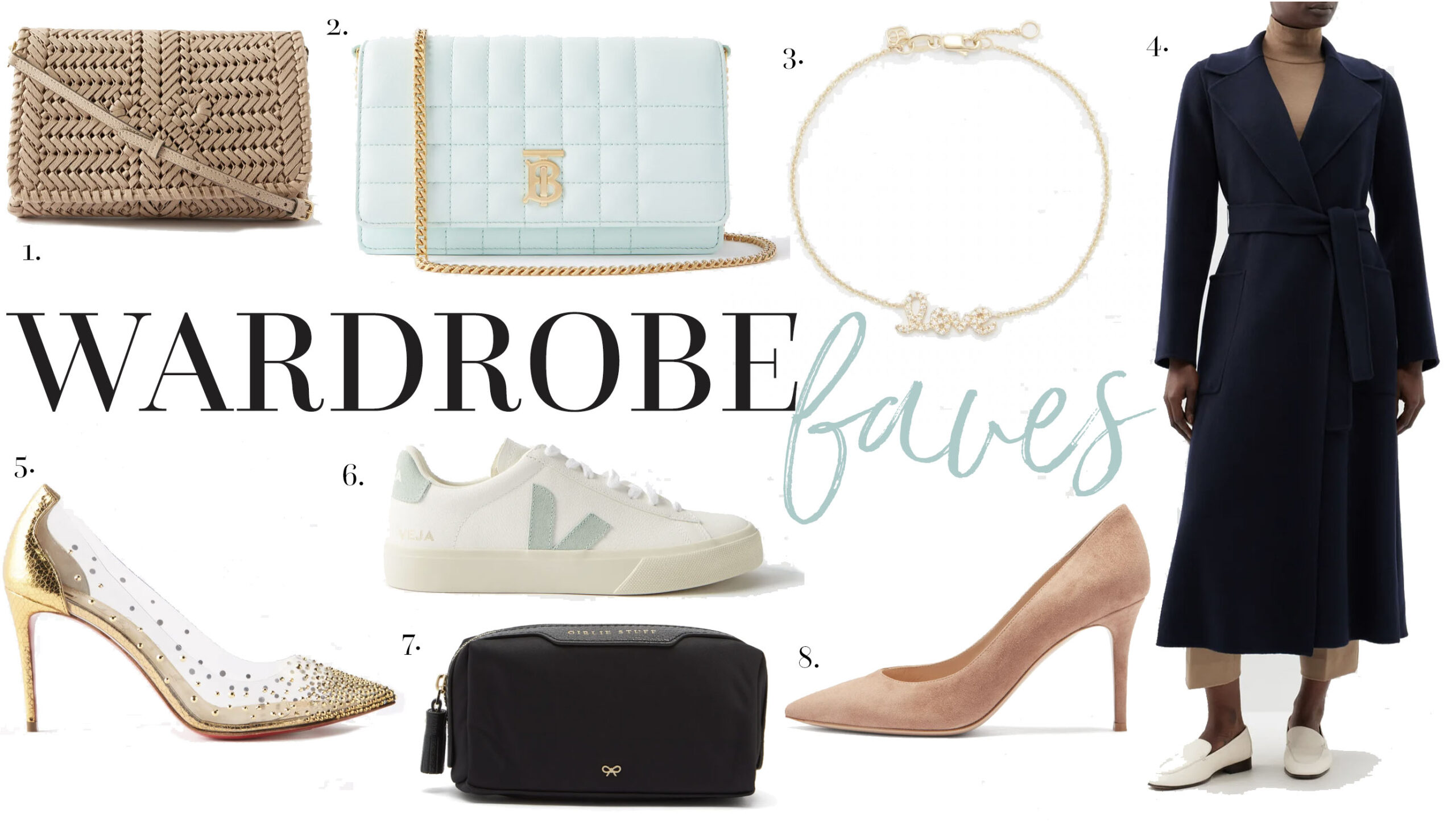 1. Anya Hindmarch Crossbody // 2. Burberry Lola Bag // 3. Love Bracelet // 4. Navy Wrap Coat // 5. Christian Louboutin Plexi Pumps // 6. Veja Sneakers // 7. Anya Hindmarch Girlie Stuff Bag // 8. Gianvito Rossi Pumps
I also wanted to round up some wardrobe favourites that I already own and love! My Anya Hindmarch Neeson bag is included – I took this to Greece with me and it was SO great. The perfect little holiday bag; you can wear it three ways (clutch, crossbody and as a wristlet) so it's incredible versatile with the most adorable little details.
Matches also have a ton of Veja sneakers which are well stocked in sizes – from beautiful pastel shades to classic black and white combos.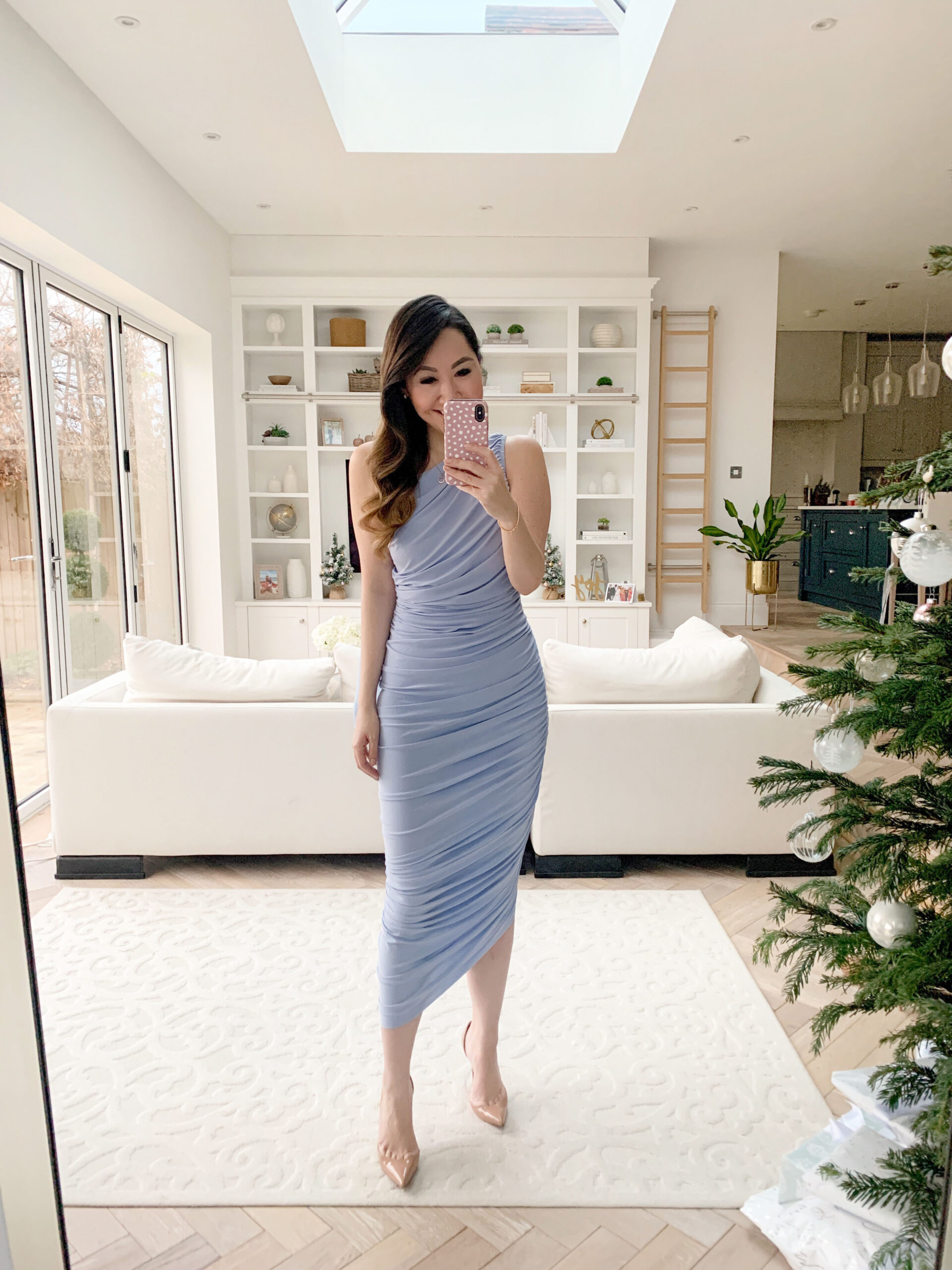 They also have the most incredible shoe selection AND Christian Louboutin are actually included in this offer! My Iriza pumps are included in both the patent leather and the suede! These are by far the most comfortable Louboutins I've ever tried and I've literally never seen them on sale before so this is an amazing chance if they've been on your wishlist 🙂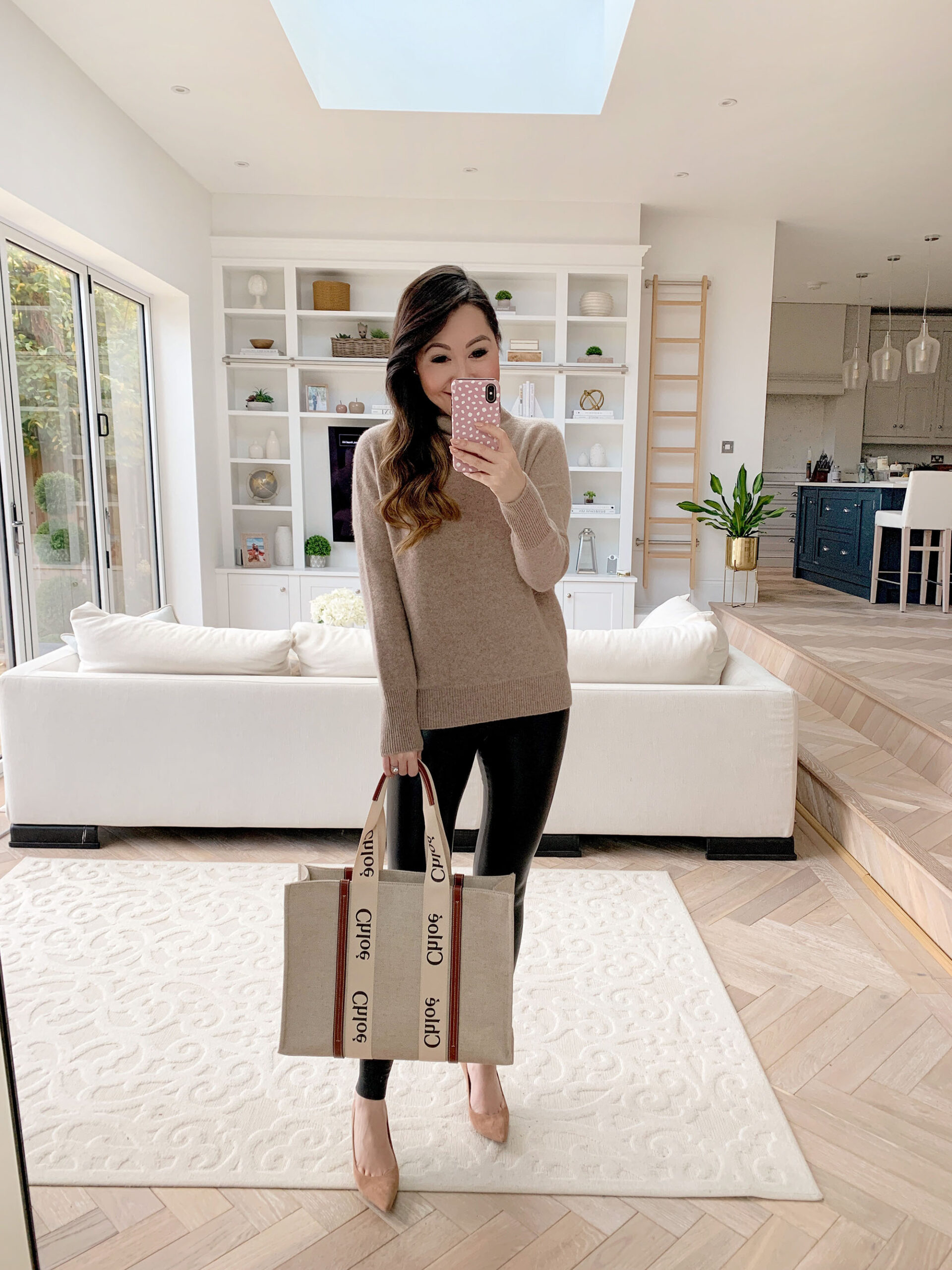 If you're looking for some super comfy heels though, I would always recommend Gianvito Rossi – my exact pumps are included and it's not an exaggeration to say that these are my favourite high heels of all time! The perfect heel height whilst being both crazy comfortable and so, so versatile. They seem to go with everything in my wardrobe and I would recommend them to anyone 🙂 These often sell out full price so to nab them at 20% off is amazing!
They also have pretty much every colour in these classic pumps (I own 5 pairs and counting – they're that good!) – you can see the full selection here 🙂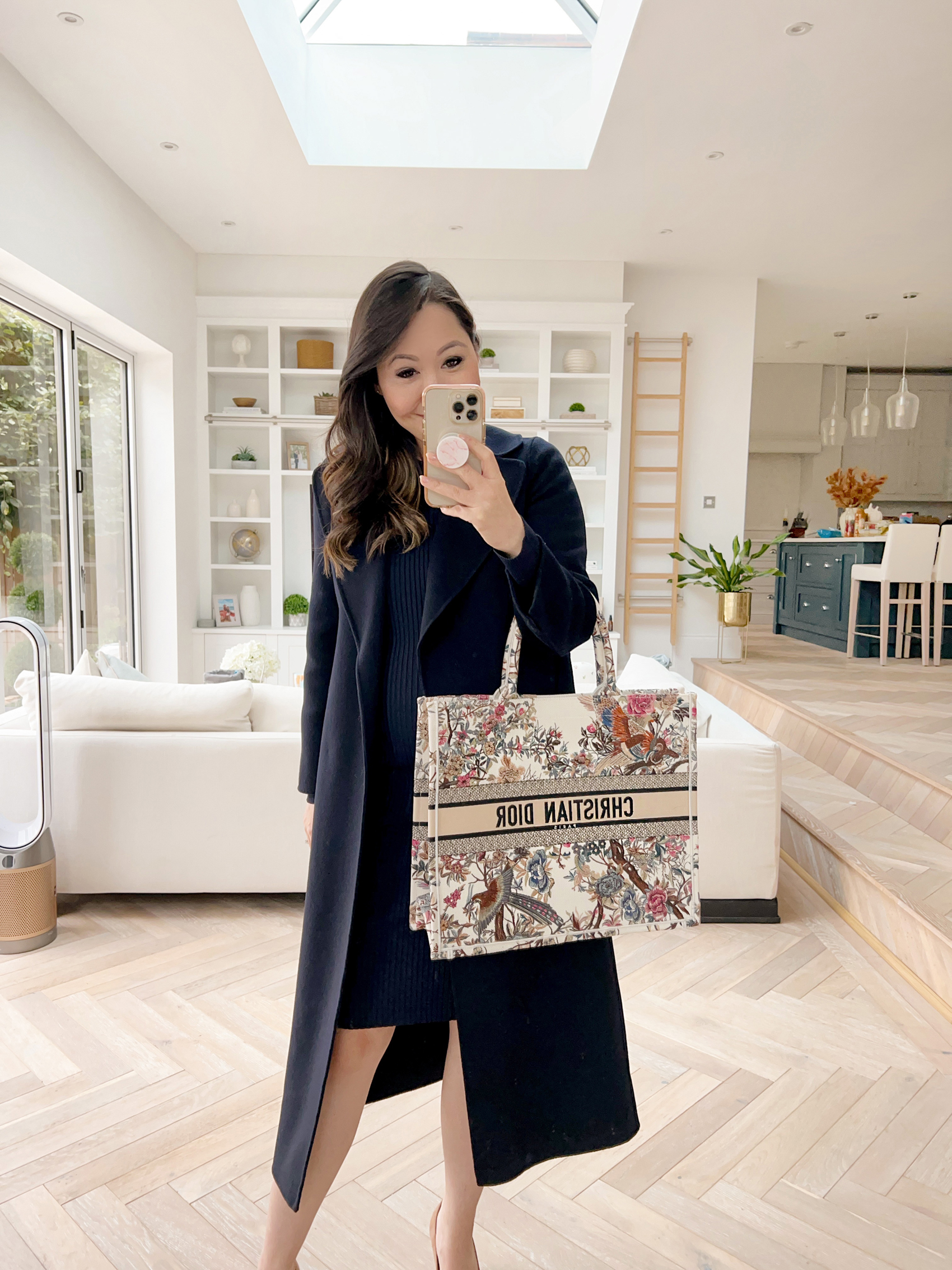 Finally, I wanted to mention my S Max Mara coat! They switch up the styles every season – I bought mine a couple of years ago but this one here is a VERY close match to the one I have in terms of cut. I absolutely love this coat – it's so elegant and S Max Mara fabrics are like no other. They just feel so luxurious and for me have been the best investment in my winter wardrobe, would highly recommend. In terms of sizing, I do find them to run large so I always size down. I took a size 34 in this coat and love the fit.
DRESS PICKS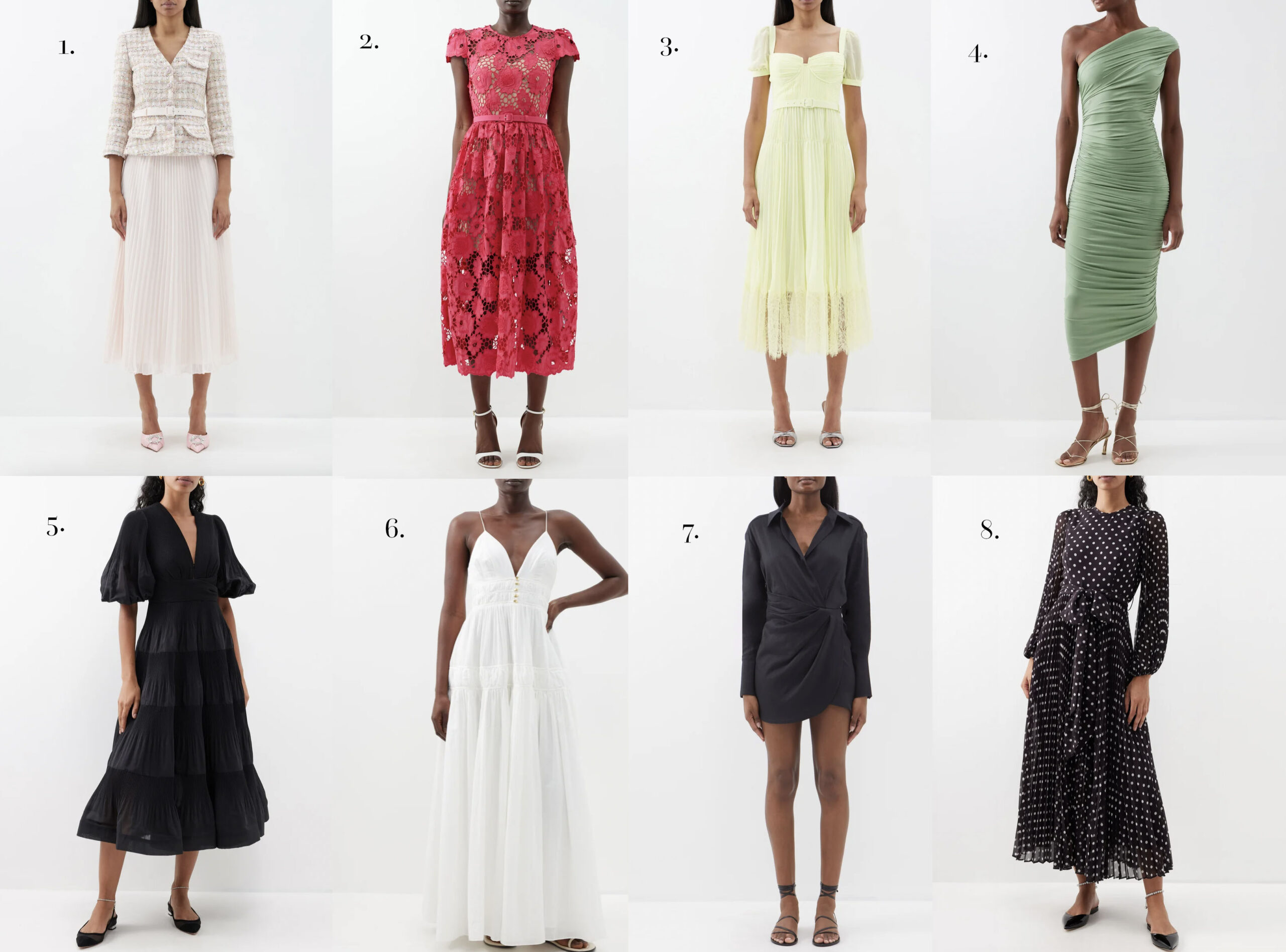 1. Self-Portrait Tailored Dress // 2. Self-Portrait Cut-Out Dress // 3. Self-Portrait Yellow Dress // 4. Green One Shoulder Dress // 5. Black Volume Sleeve Dress // 6. White Maxi Dress // 7. Black Mini Dress // 8. Polka Dot Dress
Matches have the most dreamy dress picks at the moment and all of my favourite brands that I tried work with the discount including Zimmerman and Self-Portrait! I wasn't as familiar with these brands but fell in love with the designs so I ordered this gorgeous white tiered maxi dress and this stunning green one shoulder number. Look out for my haul on YouTube soon! 🙂
OUTERWEAR PICKS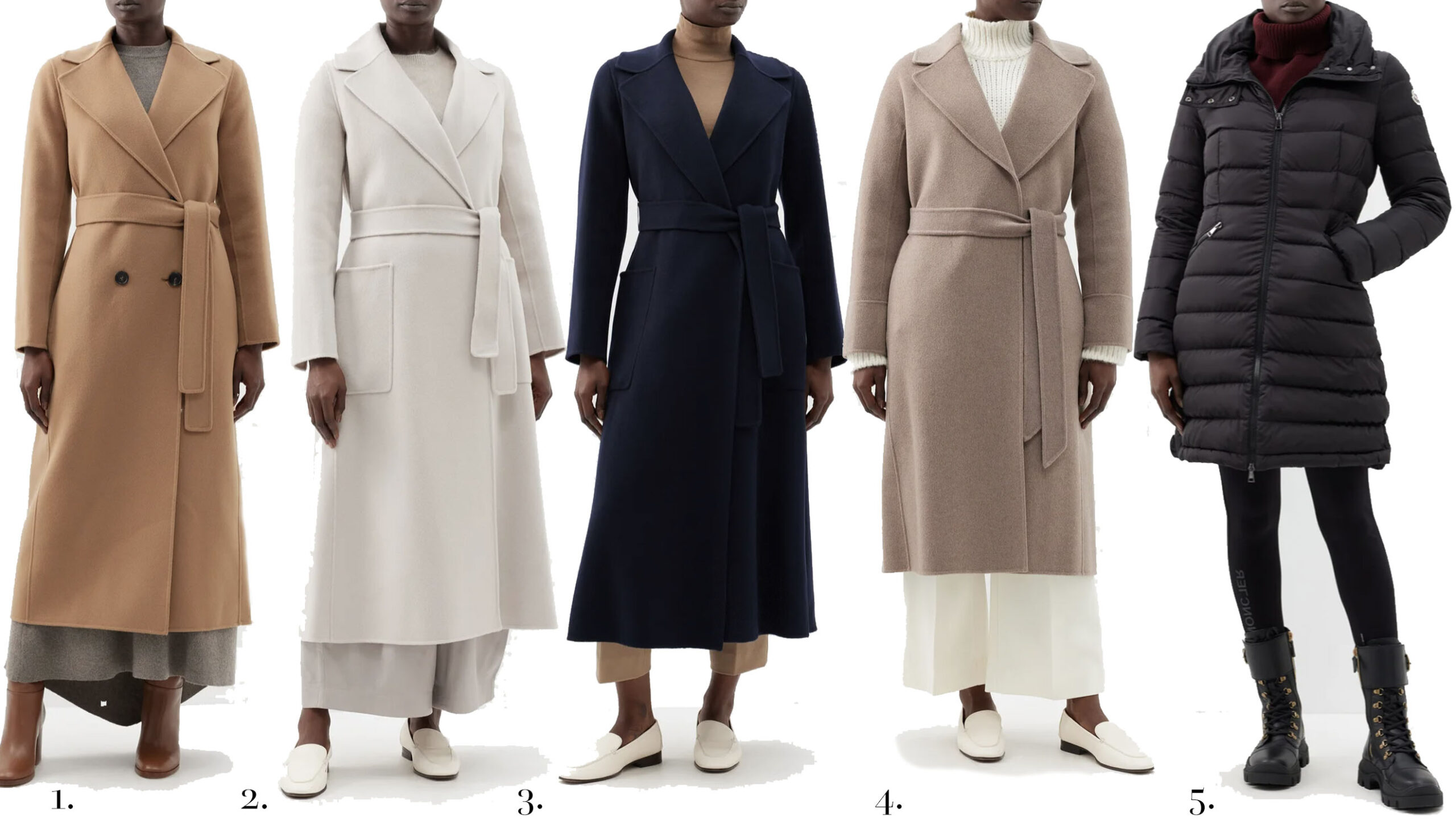 1. Camel Coat // 2. Ivory Wrap Coat // 3. Navy Wrap Coat // 4. Beige Wrap Coat // 5. Black Puffer Coat
We are fast approaching the colder months (if you live in the UK it might feel like they never left haha) and with it are all the new season coat arrivals! S Max Mara are included as are Moncler puffer coats – both brands have so many styles that just don't date so it's a great time to save on some super classic pieces 🙂
Phew! And that's it for this giant round-up haha. I definitely shopped this sale myself so as soon as I get my order, I'll film a video! 🙂