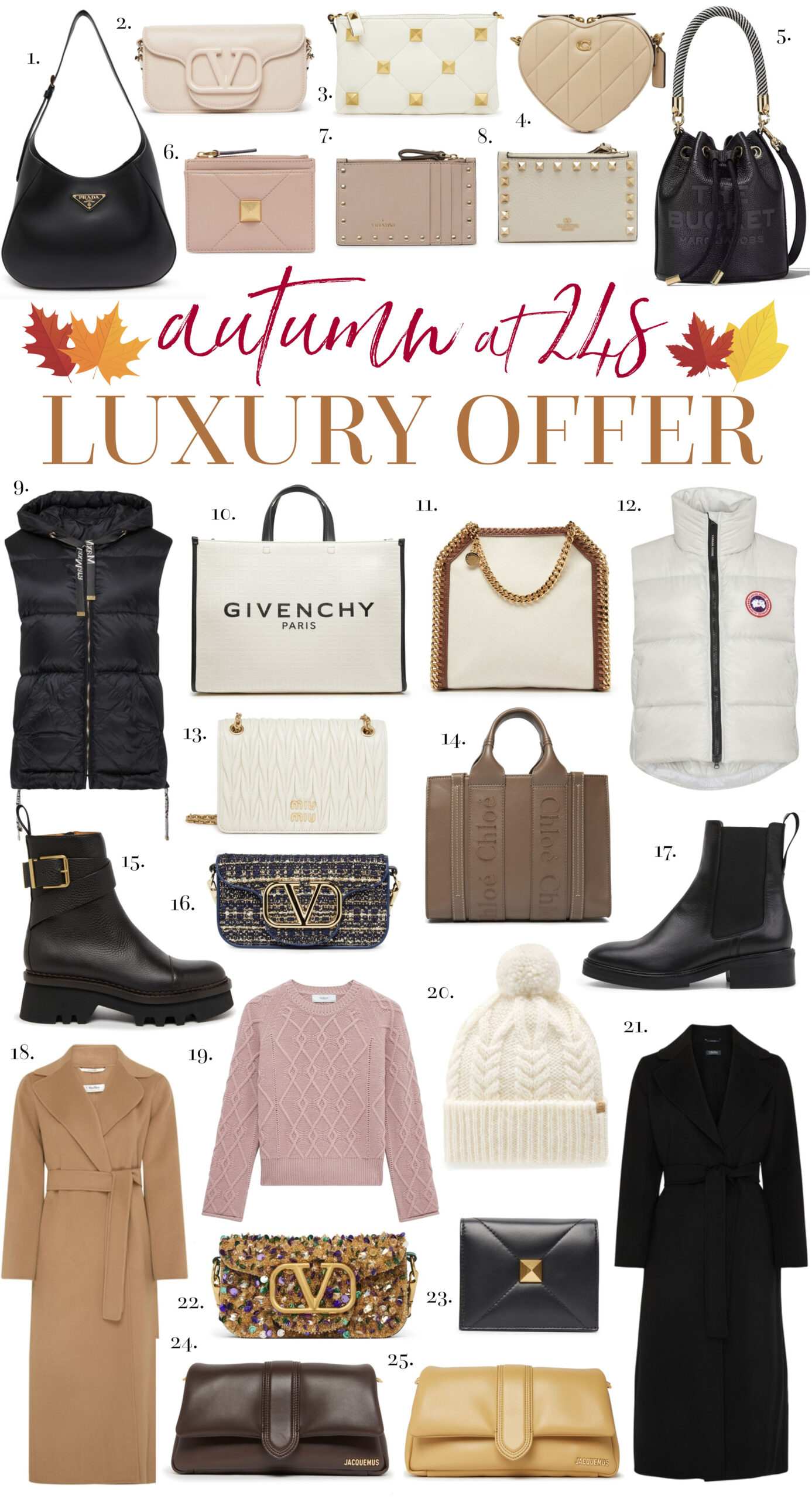 1. Prada Handbag // 2. Valentino Loco Pink Bag // 3. Valentino Clutch // 4. Coach Heart Bag// 5. Marc Jacobs Bucket Bag // 6. Valentino Card Holder Beige // 7. Valentino Rockstud Coin Purse // 8. Valentino Card Holder White // 9. Max Mara Sleeveless Jacket // 10. Givenchy Medium Tote // 11. Stella Mccartney Tote // 12. Cypress Navy Jacket // 13. Miu Miu Quilted Bag // 14. Chloe Army Green Tote // 15. Chloe Ankle Boots // 16. Valentino Loco Navy Bag // 17.Franca Boots // 18. S Max Mara Beige Coat// 19. Round Neck Jumper // 20. Woolrich Beanie // 21. S Max Mara Black Coat // 22. Valentino Logo Multicolor // 23. Valentino Stud Wallet // 24. Jacquemus Brown Bag // 25. Jacquemus Beige Bag
With a new season, comes a new amazing luxury offer from 24s.com! They've gone live with a gorgeous edit of new season autumn/winter ready items where you can take a huge 15-20% off! This is actually a tiered offer where you can take 15% off all of the items in this selection and then 20% off all the items in this selection. I've rounded up my favourite items above and below – and happily the vast majority of these work with the 20% off discount code!
You'll need to use the following codes to nab the discount at checkout:
Use code FALL15 to take 15% off your order over €200/ £350/ $400 – see the selection here
Use code FALL20 to take 20% off your order over €400/ £700/ $800 – see the selection here
There are so many great brands included, from Valentino Garavani to Jacquemus to Miu Miu and Chloe!
NEUTRAL LUXURY PICKS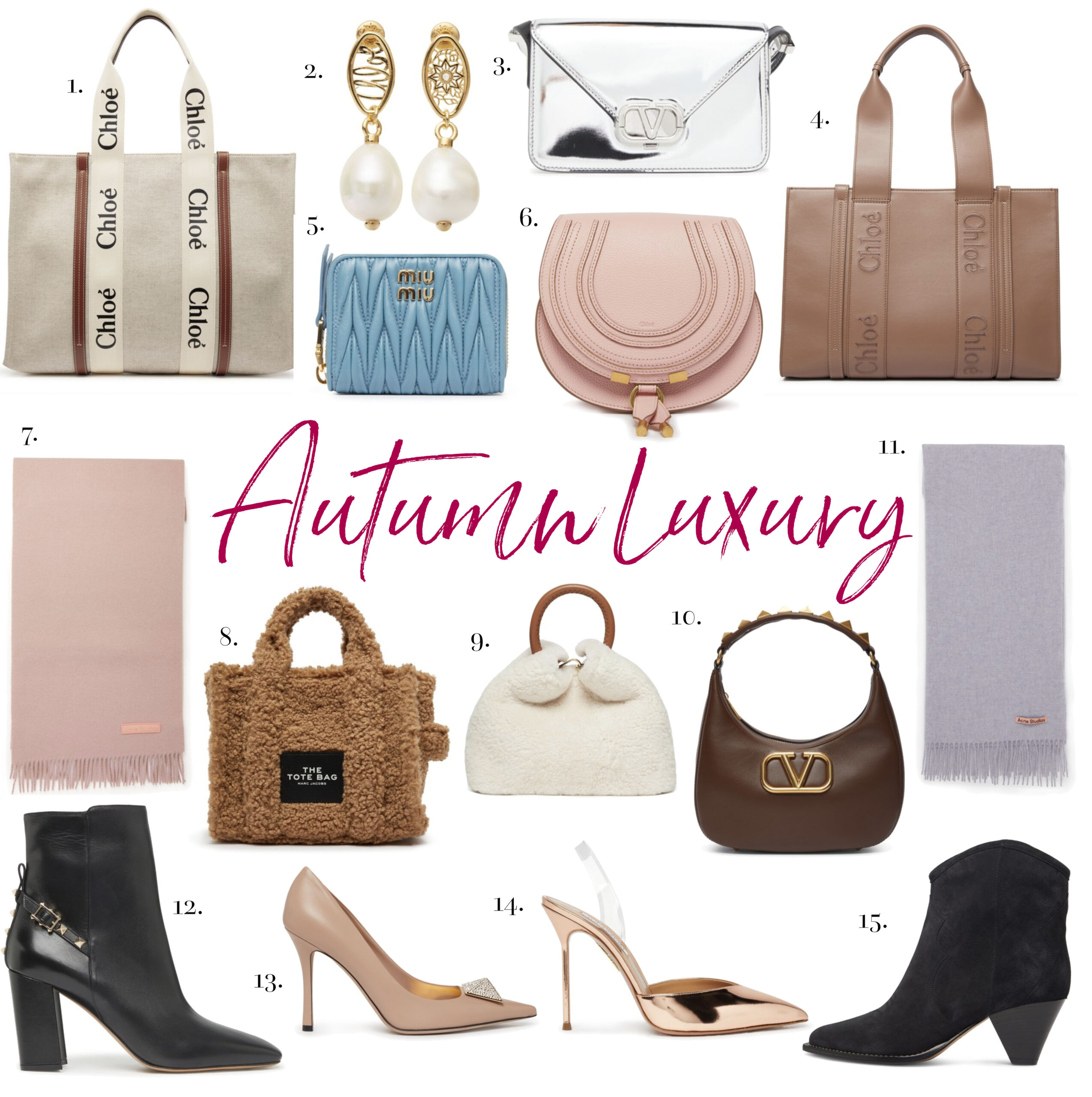 1. Chloe Woody Tote // 2. Darcey Earrings // 3. Valentino Letter Bag // 4. Chloe Brown Tote //5. Miu Miu Wallet // 6. Chloe Shoulder Bag // 7. Acne Studios Pink Scarf // 8. Marc Jacobs Teddy Bag // 9. Elleme Shearling/Leather // 10. Valentino Hobo Bag // 11. Acne Studios Purple Scarf // 12. Valentino Booties // 13. Valentino White Pumps // 14. Aquazzura Slingbacks // 15. Isabel Marant Boots
I always love autumn so much – there are just so many amazing accessories when it comes to this time of year! I am swooning over this year's options. From gorgeous statement boots from Valentino to metallic wonders like these stunning Aquazurra heels, there are just so many exciting ways to upgrade your accessory game!
WARDROBE FAVOURITES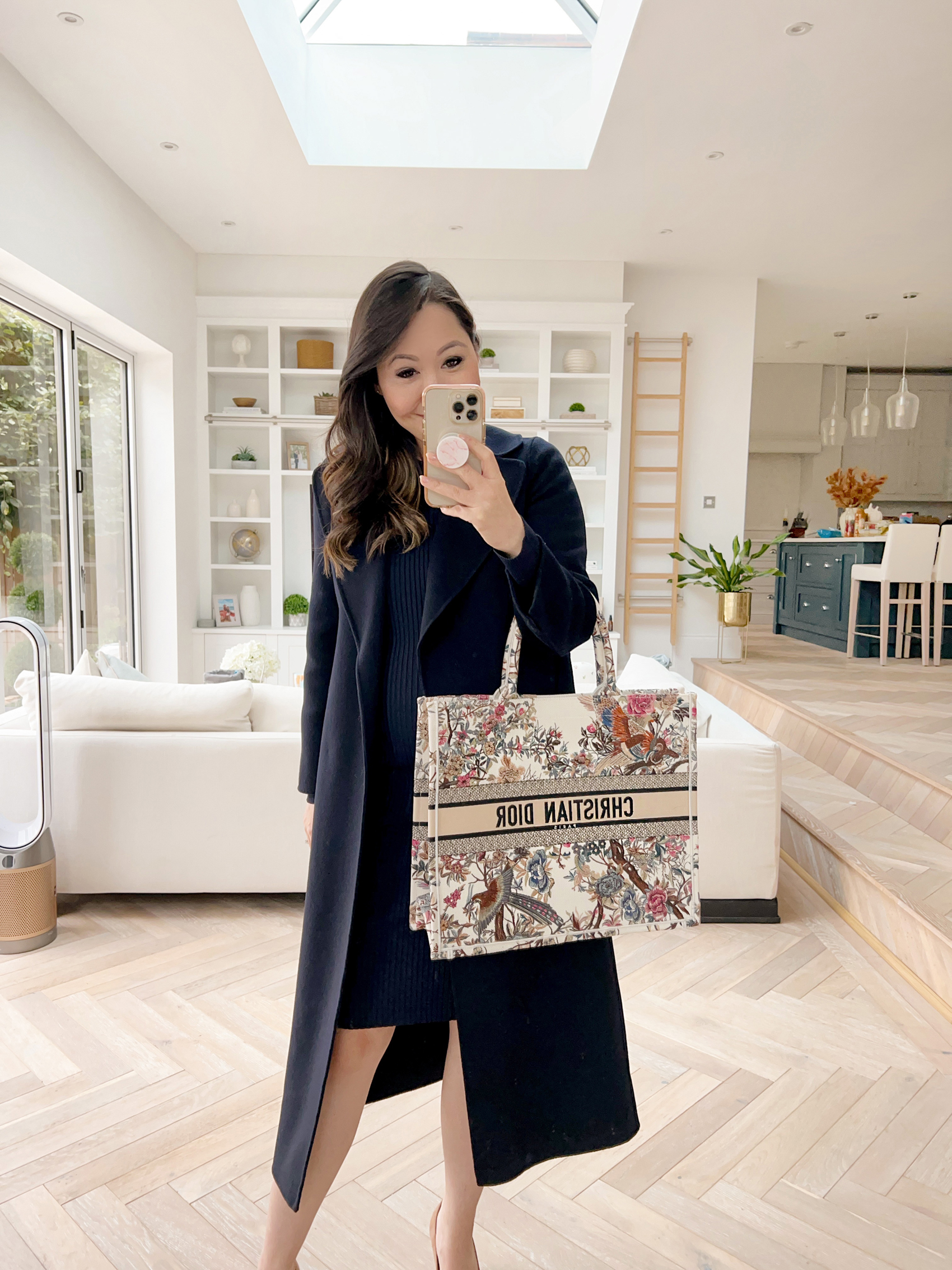 I also wanted to cover some wardrobe favourites that I own and love that are included in the offer. I was so excited to see my favourite S Max Mara coat included and well stocked in sizes and colours! This is the Poldo coat and it's not an exaggeration to say this has been my favourite coat (and I own quite a few!) ever since I bought it. I now own it in 2 colours and it just doesn't get old for me. It fits like a dream, the fabric is so soft and cosy and it looks equally chic tied as it does loose IMO.
If you're looking to invest in a timeless wrap coat then I would highly recommend this one – I just adore it! Happily you can now score it for 20% off which is an amazing deal. I sized down in this one and took the size 34 and it fits perfectly.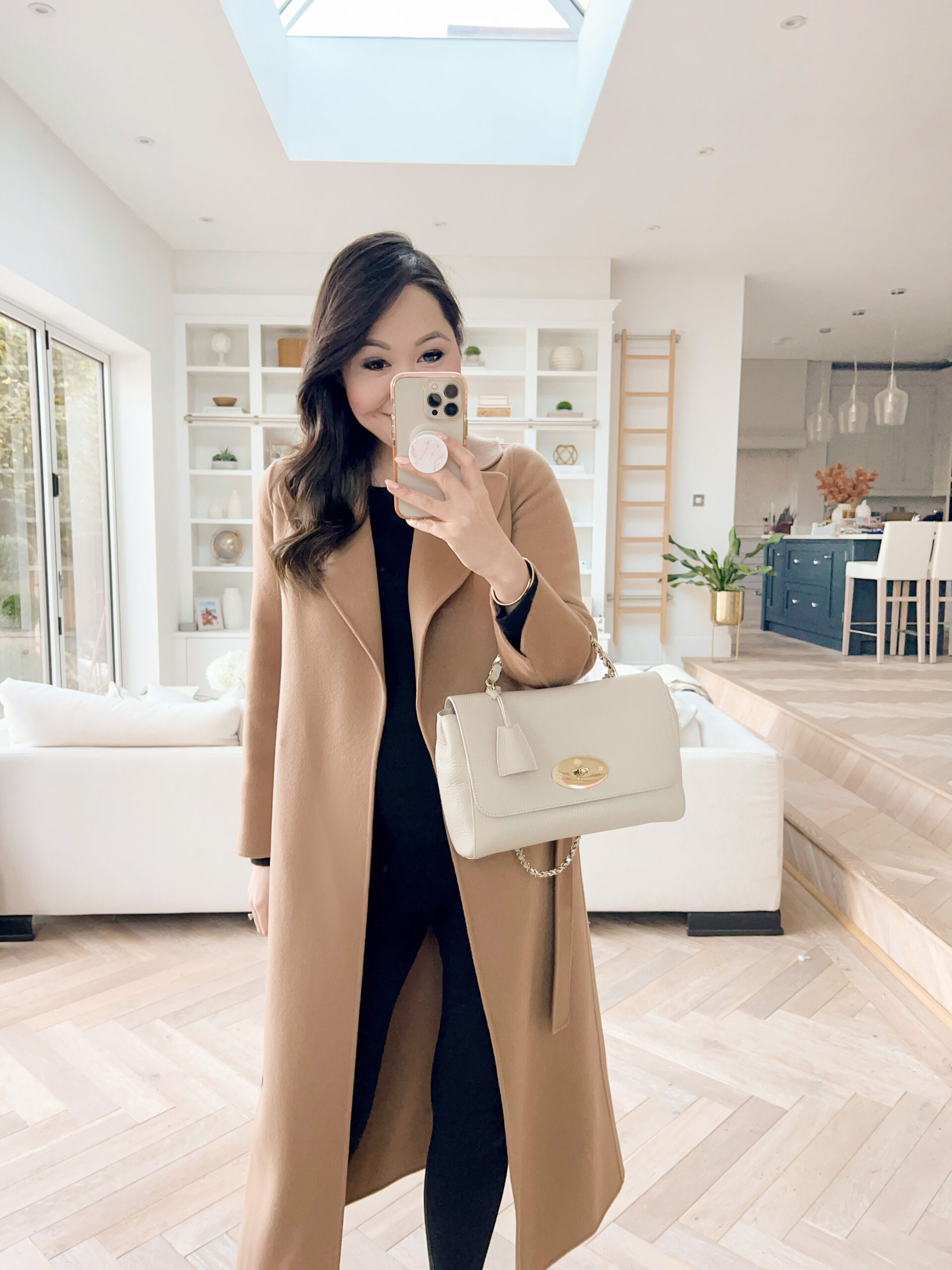 I loved it so much that I also ended up buying it in the camel as well! There are three colours currently in stock – the navy, the camel and the black. All super classic and perfect for teaming with pretty much everything 🙂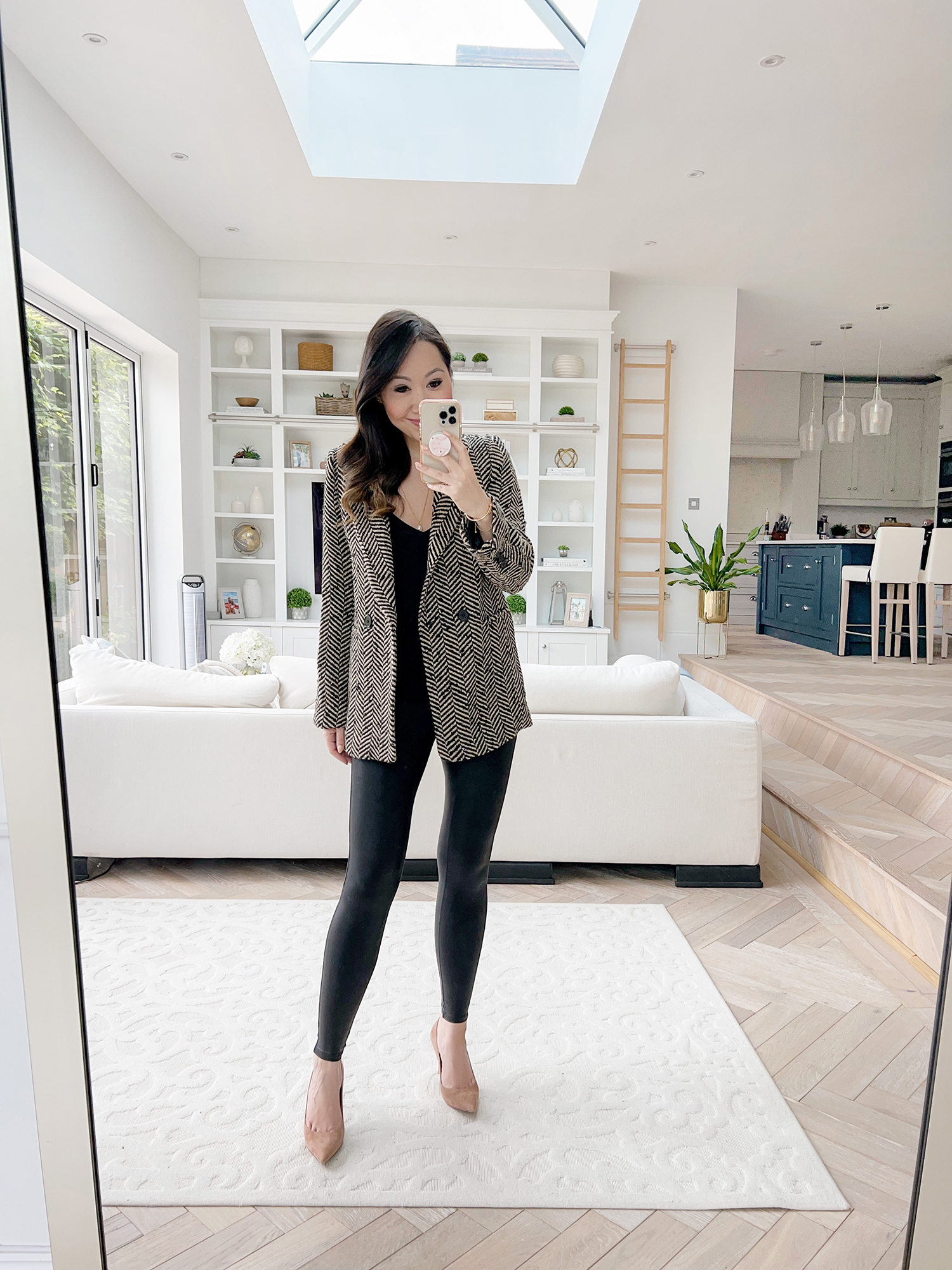 It's finally blazer season! I love my blazers almost as much as I love my coats haha and one of my absolute favourite blazers is included in the 20% off offer! I bought this Anine Bing blazer a couple of years ago and it's been an absolute mainstay of my wardrobe ever since – it fits absolutely perfectly and is the ideal combination of blazer and outerwear. Super chic and so easy to throw on with a pair of faux leather leggings, either with a cami or a chunky knit when it gets a little chillier. You can find my exact one here and I also just ordered this new lighter coloured version too – the fit is just too good to resist!
I sized down in this one and took the XXS and it fits perfectly.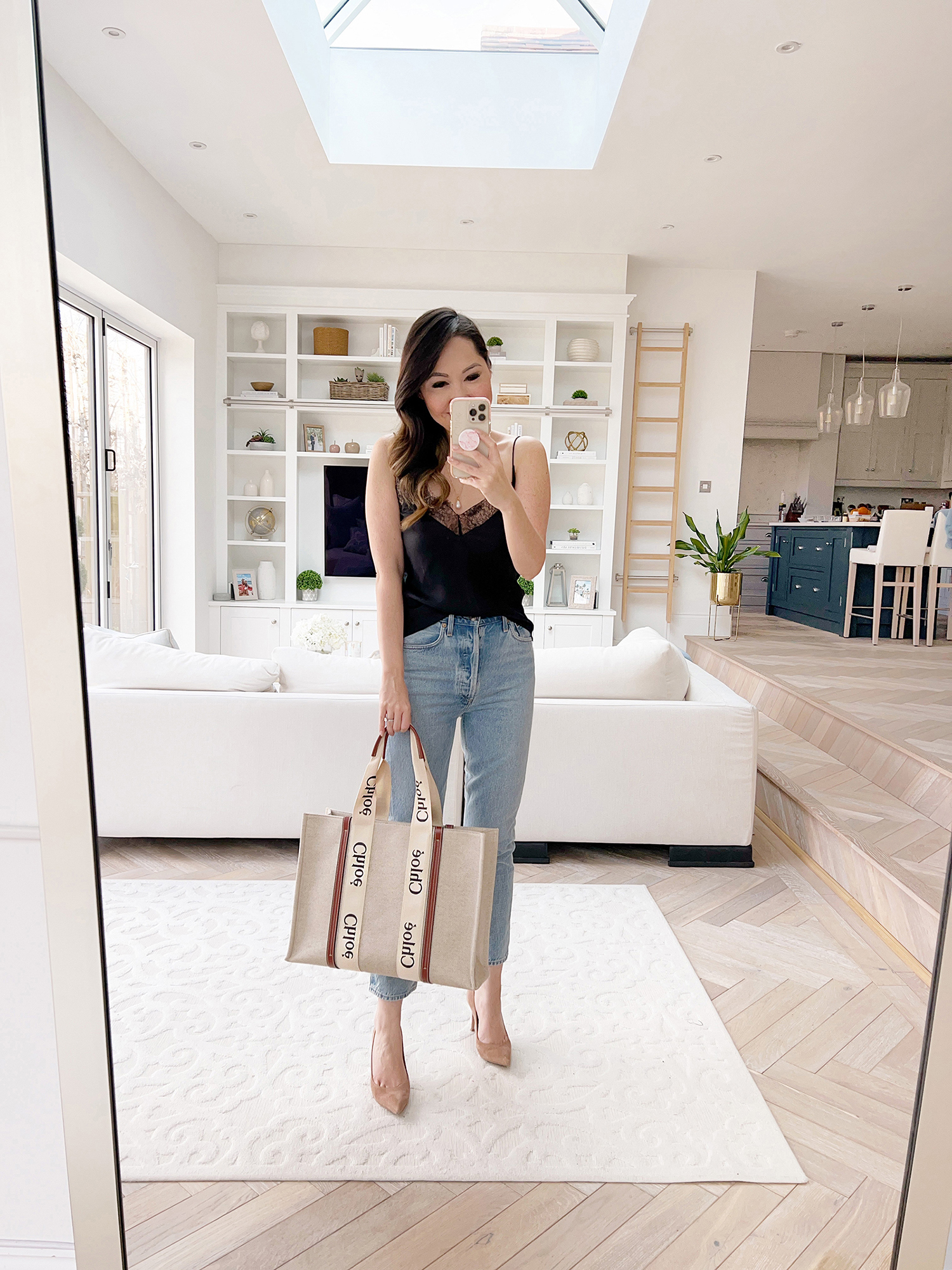 The Chloe Woody tote is still going strong for me and is also included in the offer! We just returned back from a trip to Miami/ Mexico where my tote was put through its paces and it still looks unbelievably good for what I put it through. Seriously one of my best handbag buys – I'd recommend to anyone! My exact one is here but they also have plenty of new arrivals for autumn too including some stunning leather options in gorgeous warm brown tones.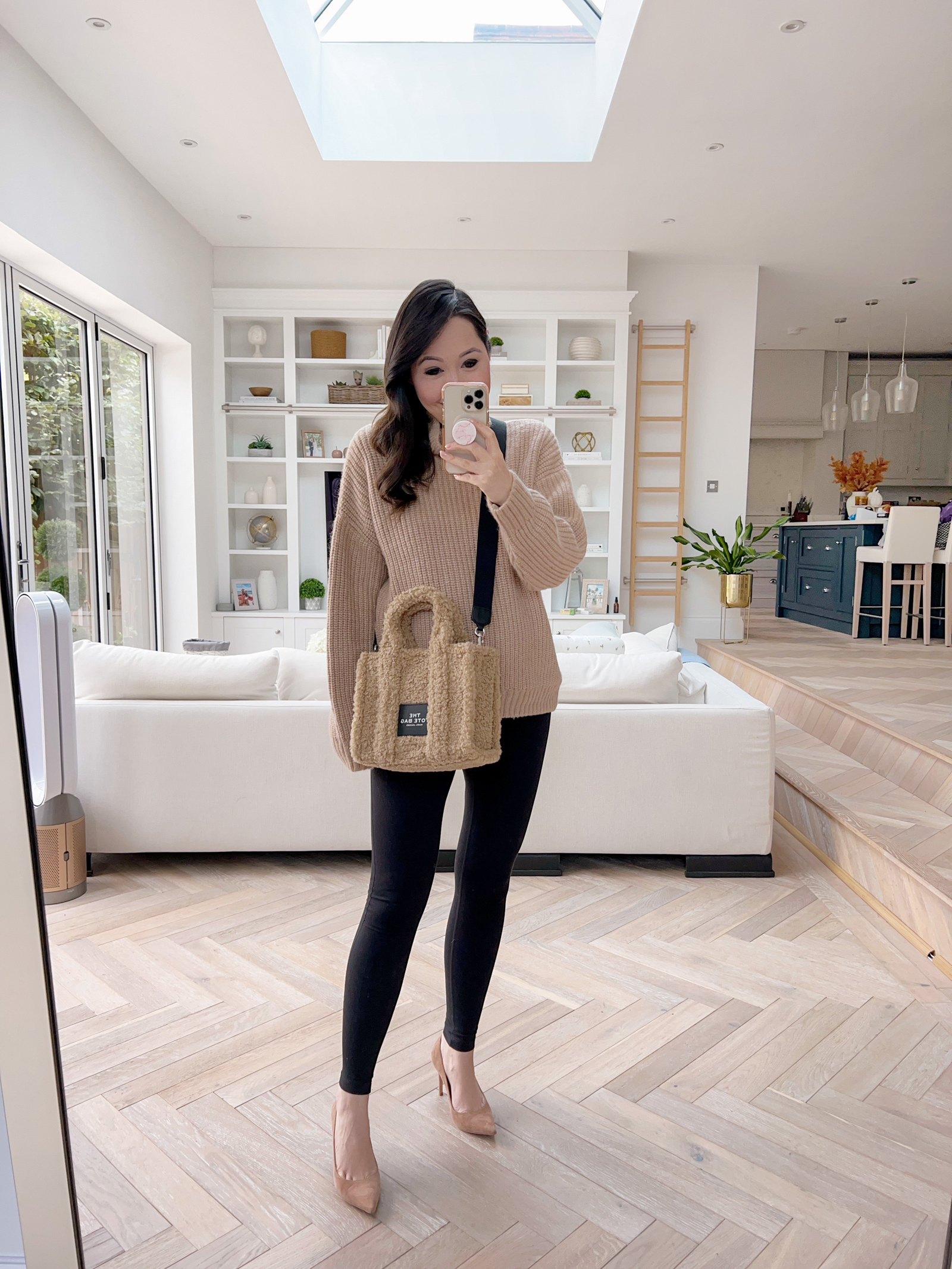 Anine Bing sweater // Marc Jacobs Teddy bag
It's offically the season of texture and I couldn't be happier about it! I'm so excited to bring out my Marc Jacobs Teddy bag (if I can keep it away from Leo and his sticky fingers haha). It's the perfect way to embrace the teddy bag without spending thousands – not to mention being just the cutest thing! Super light weight and roomy and just the perfect warm camel tone.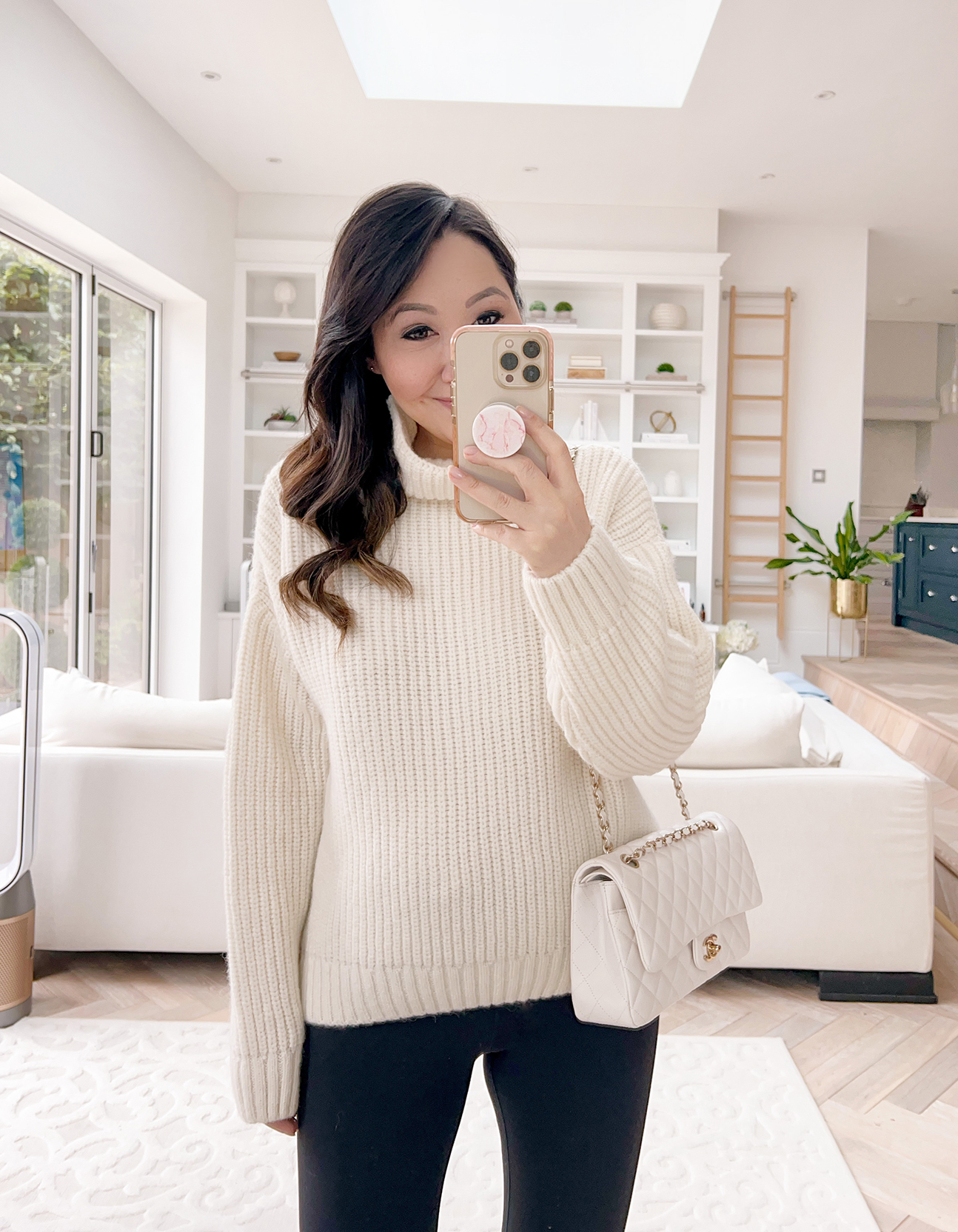 One of my favourite sweaters has also made a return this year! I adore the Anine Bing Sydney sweater so much that I own it in both the camel and the cream. The perfect chunky knit – oversized without being silly (or unflattering!) and so great with leggings, skirts and everything in between! Pictured above is the white/cream version – I'm wearing an XS but am also about 6 months pregnant here. The photo above is me wearing the camel version non-pregnant, also wearing the XS 🙂
Phew! And that's it for this round-up! The FALL15 code runs until Oct 25th and the FALL20 code runs until October 14th.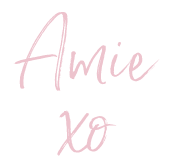 Thank you to 24s for partnering with me on this post!