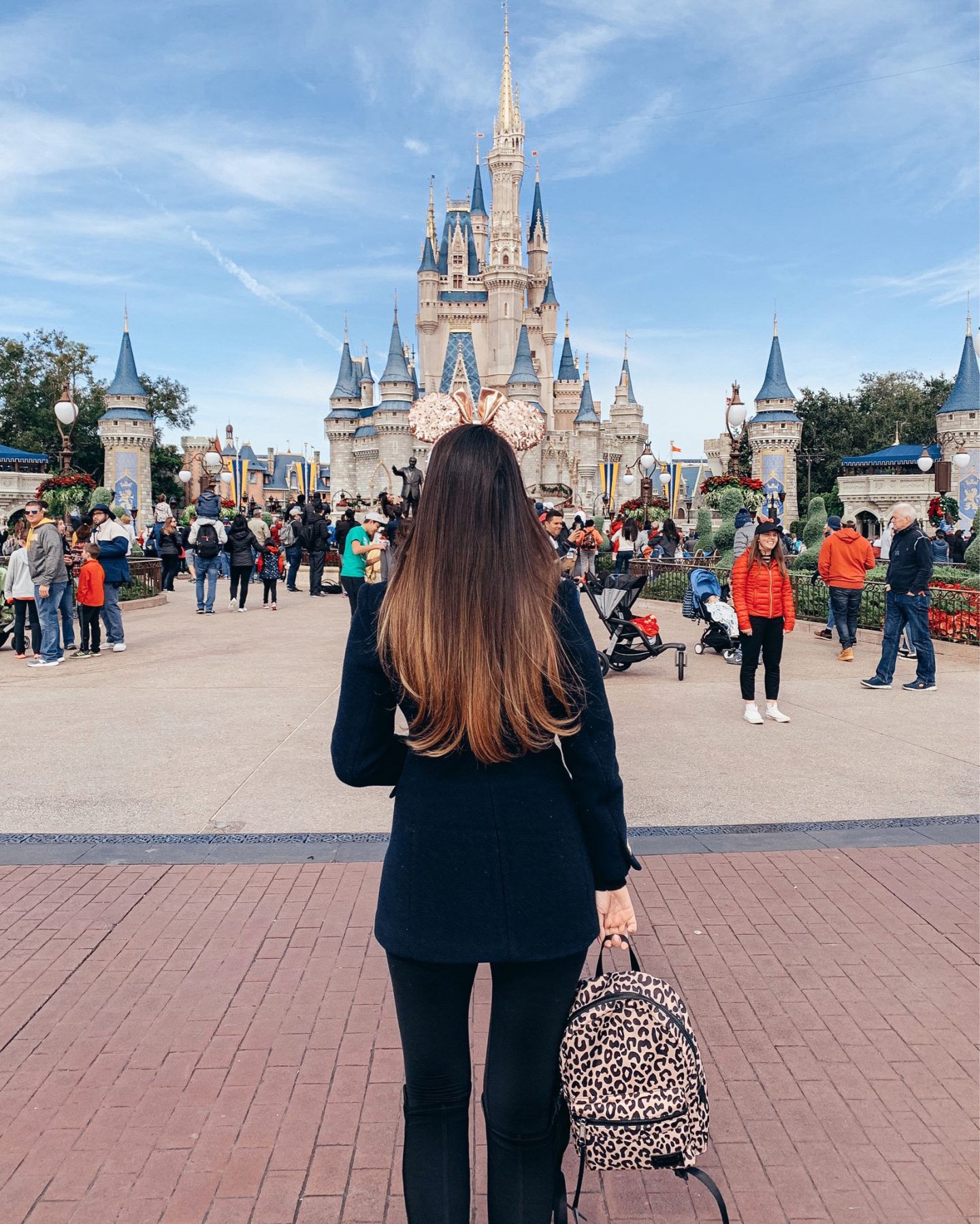 I got so many requests to do this so even though the internet is not exactly short of guides for Disney, I thought I'd throw my two cents in and do a guide for those who want to do Disney in a slightly more chill way! Even though I've been to Disneyland (in California) quite a few times, this was my first time going to Disney World (in Florida). We only spent two days in the park so I'm also going to be relying on the tips that my (pretty amazing) IG followers sent in. Some of my favourite restaurants and places ever have been recommended by you guys, so I have every faith in all the recommendations here.
I'm also adding a review of the Four Seasons Orlando at Walt Disney World in here as part of the accommodation options for Disney. It's a splurge (at least in terms of how much I usually spend on hotels!) so I thought I'd give some detail as to whether I think it's worth it.
Accommodation – Four Seasons Orlando at Disney World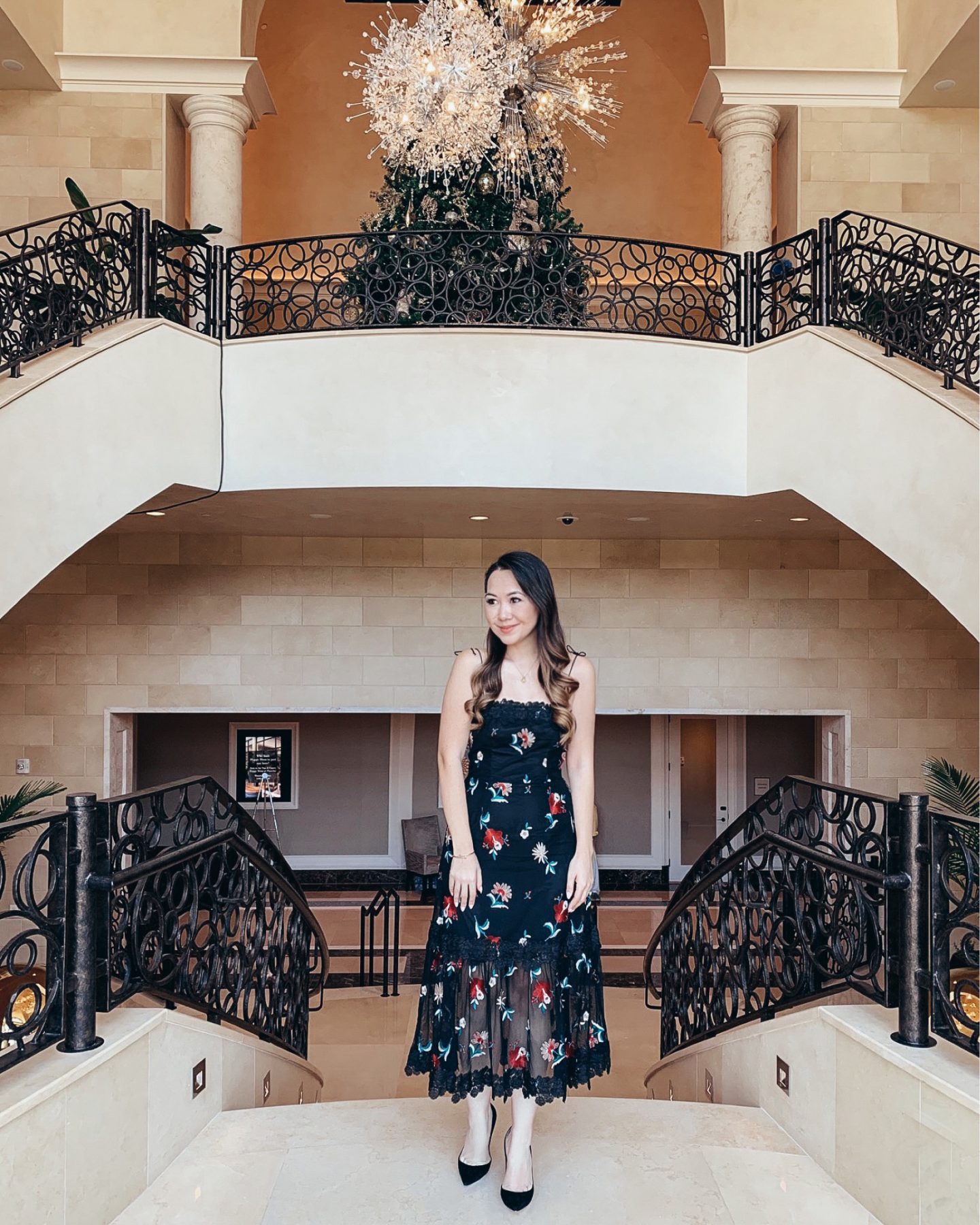 I did a ton of research into this, also asking for your recommendations on Instagram. By far, the three most popular accommodation recommendations were the Grand Floridian, the Polynesian Village Resort and the Four Seasons. I looked into them all as well as other options such as an AirBnB and hotels out of Disney and ultimately decided on the Four Seasons. It wasn't the cheapest option and was actually up there with the most I've ever spent on a hotel.
(This is the dress I'm wearing above by the way – the most swishy thing ever!)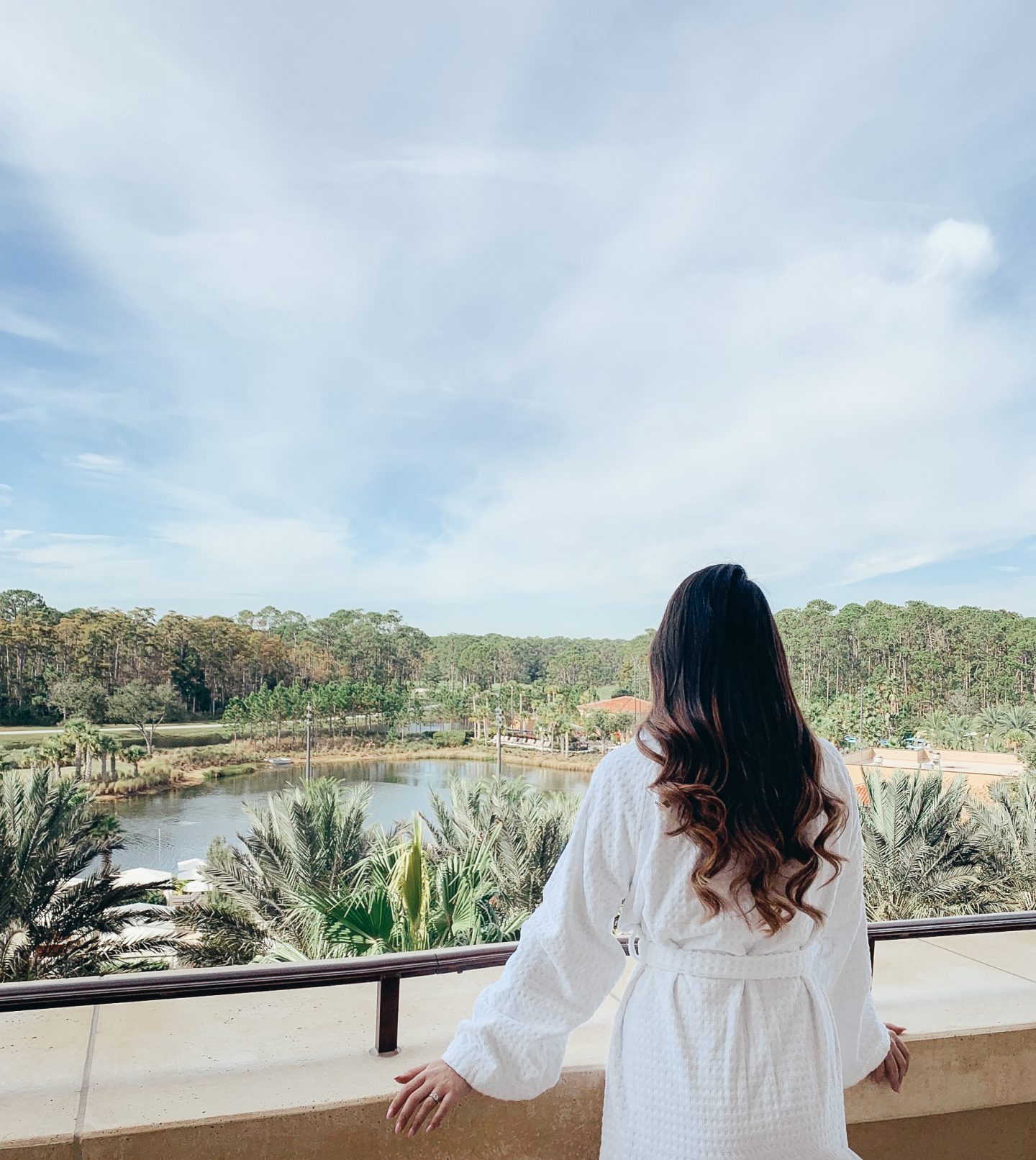 That said, the Four Seasons was without doubt, the best part of our trip (with stiff competition too, because let's face it, Disney is pretty great!). It was our first time staying at a Four Seasons property and all the glowing reviews I'd heard about the service turned out to be fully true. It wasn't just polite but intuitive, proactive and overwhelmingly kind. Our stay has truly converted me into a Four Seasons fan and I can't wait for our next visit!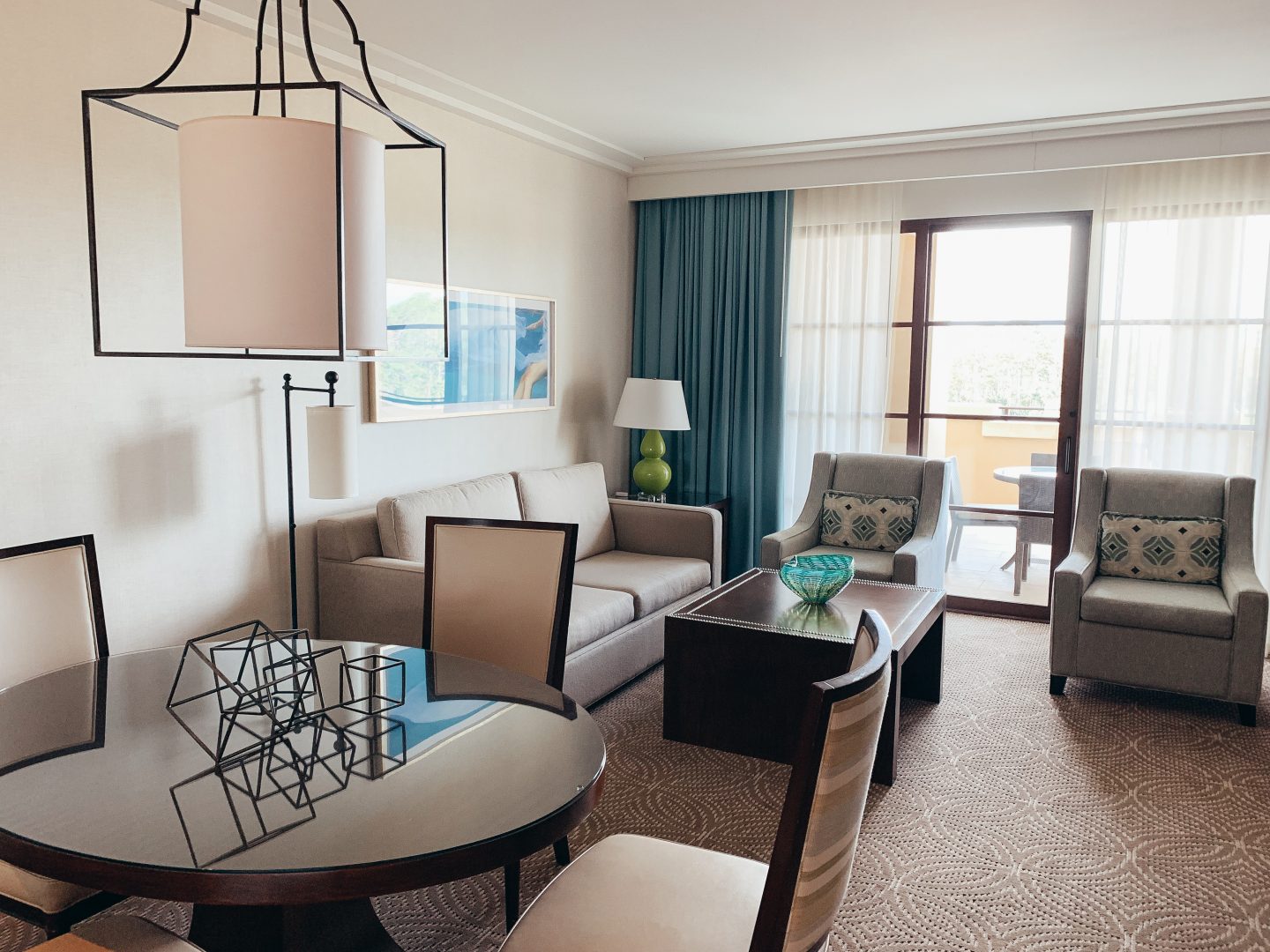 The room we stayed in was stunning (the lake view suite) with incredible views, the comfiest bed ever and the most gorgeous bathroom I've ever stepped foot in. The Christmas decorations also made it all the more magical. The most stunning Christmas tree greets you when you walk in along with rows of beautiful floral decorations, garlands and fairy lights.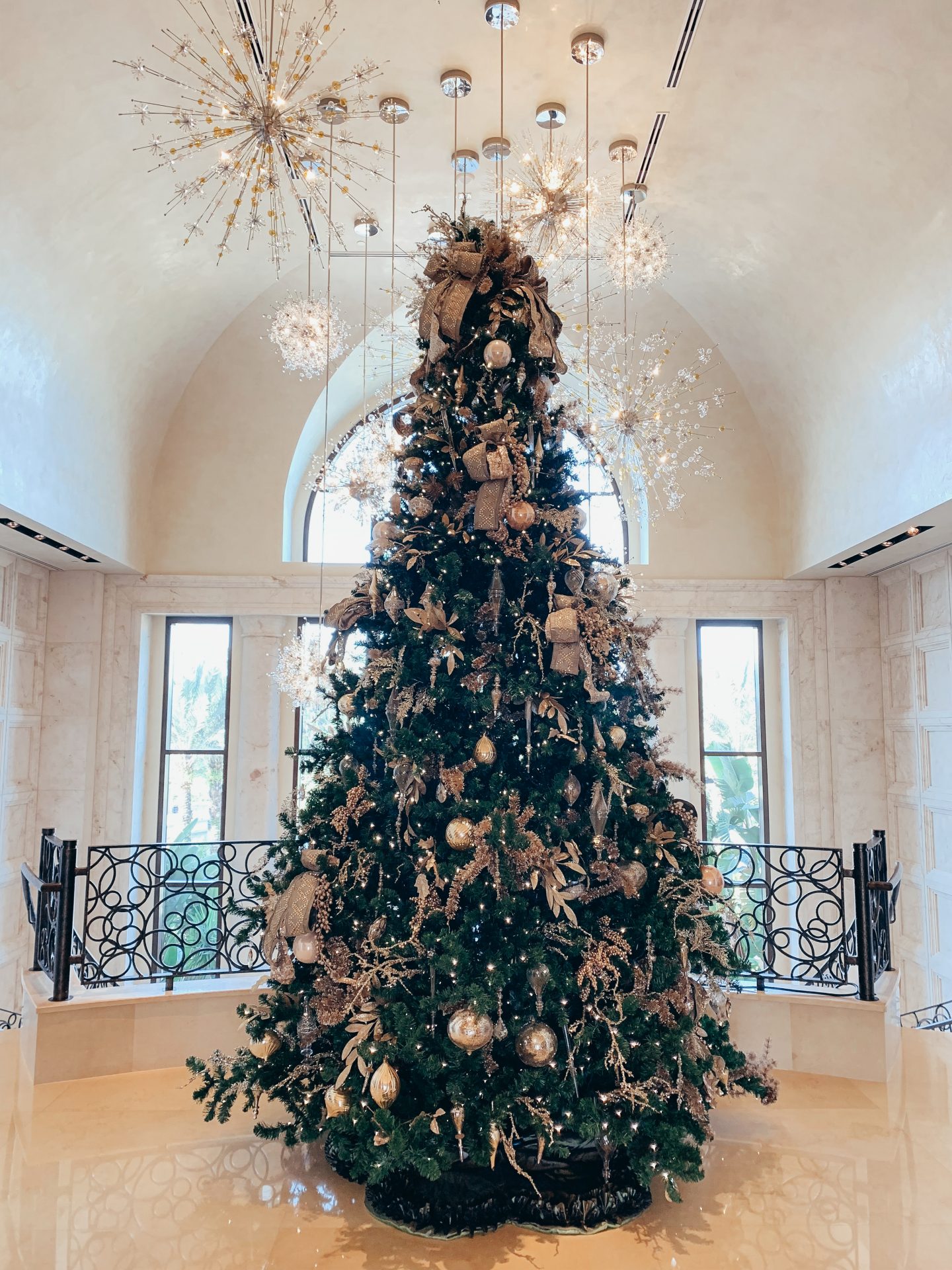 To top it off – the food is out-of-this-world good. We only dined in two of their dining options (both twice because we loved them both so much!) but there were plenty of others to choose from including a rooftop bar where you can view the Disney fireworks at night.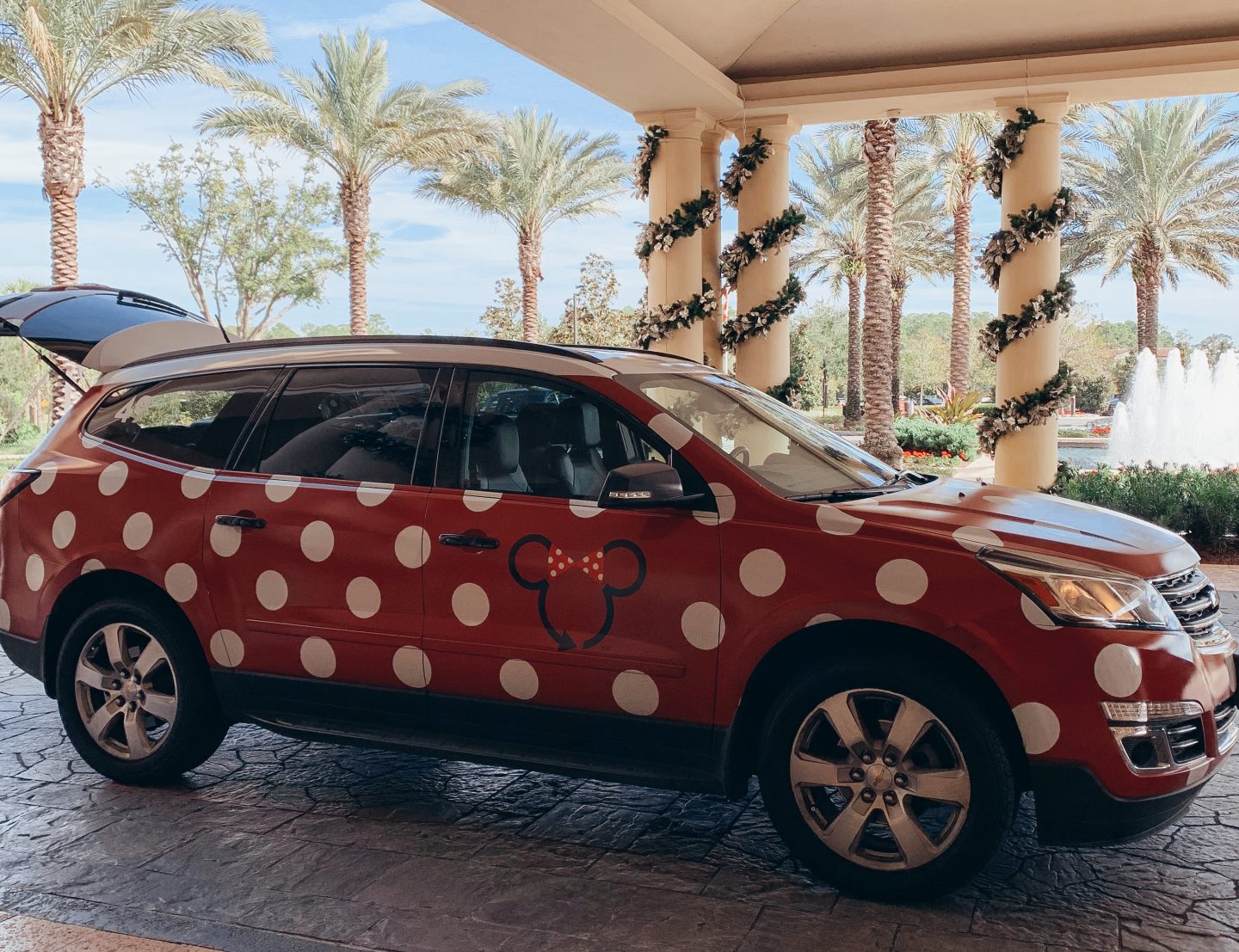 The hotel is a 10 minute drive away from the main Disney park and there are fairly regular shuttles (and by shuttle, I mean luxury coach!) to each and every park including Epcot, Hollywood Studios etc. It's also only a $8 Uber ride away so if you miss the shuttle like we did a couple of times, it's not a big deal. We also saw the most adorable Minnie Mouse decorated SUV picking up some (very excited!) passengers outside the hotel so if you want to go all out, then there's that option too 🙂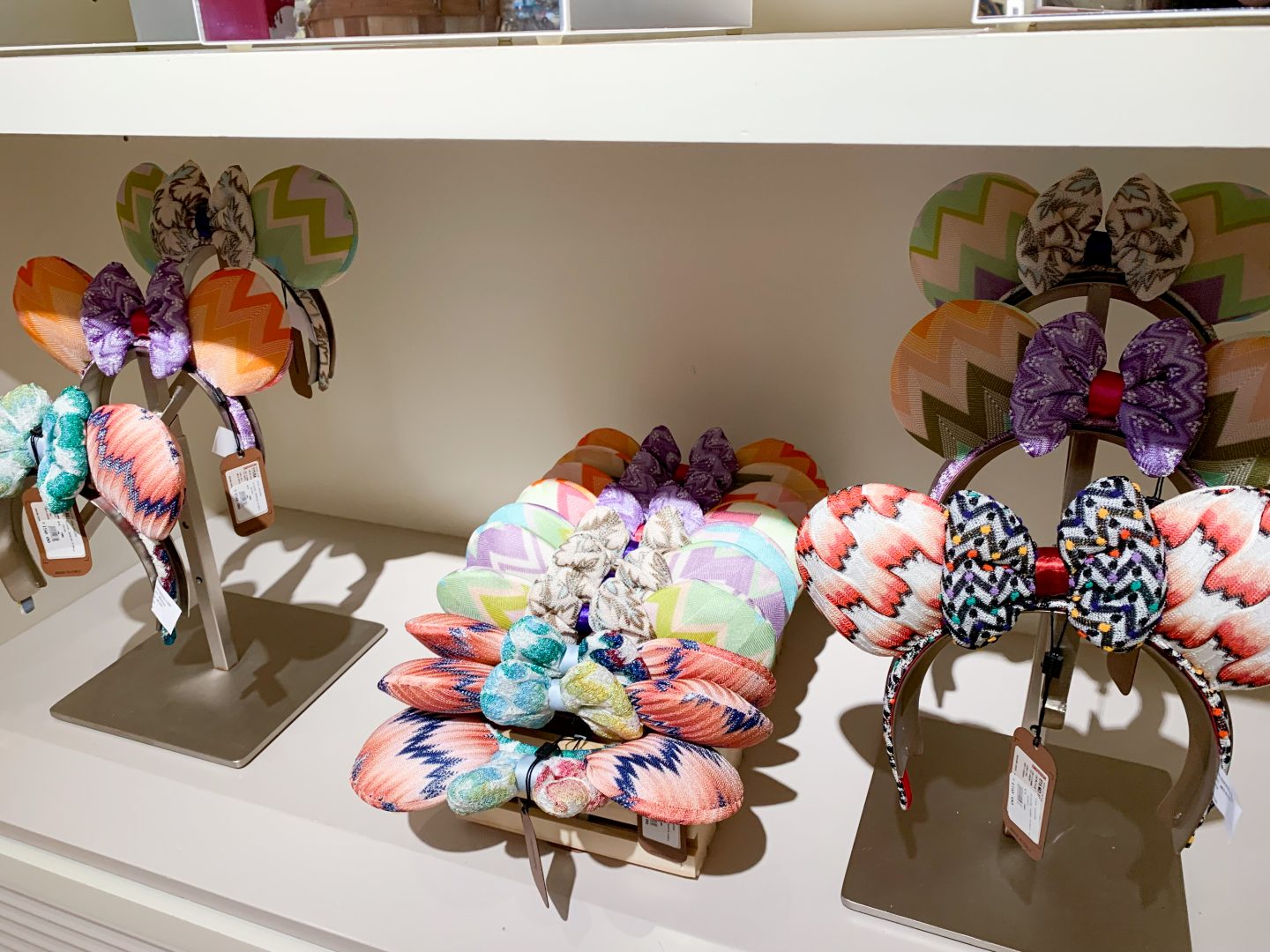 And finally, if you're looking for some less run-of-the-mill Disney memorabilia, then the Four Seasons gift shop, 'Fabled' is a treasure trove. Full of adorable Disney princess dresses as well as high end items like Missoni mouse ears, it's definitely worth checking out!
Making the Most of Disney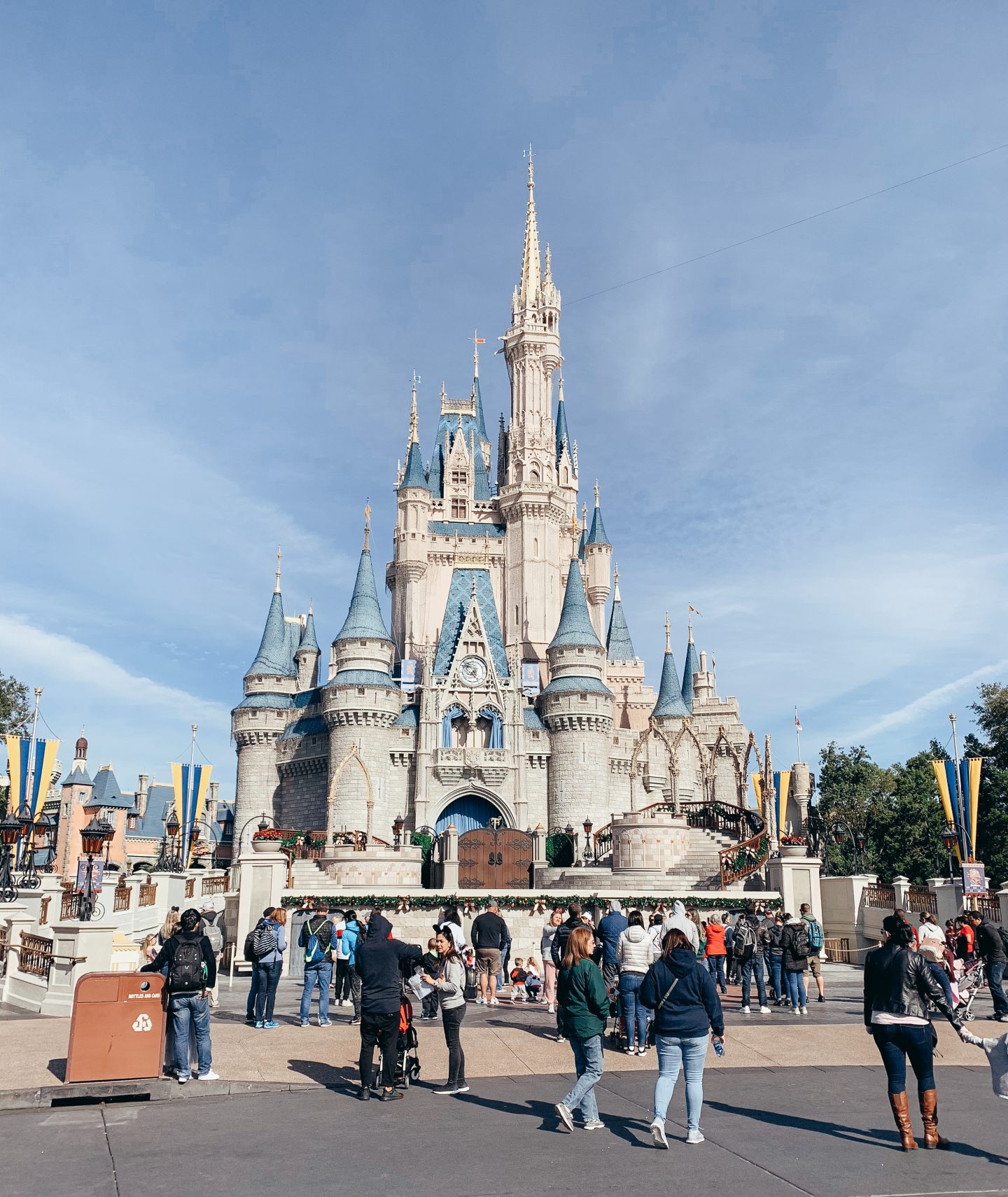 Make no mistake, tickets to Disney are expensive so you're going to want to maximise the time that you are there. FastPasses are your key to doing this along with the Disney app (there are separate ones for Disneyland and Disney World). You can now book three FastPasses ahead of time and if you stay at a Disney hotel (Four Seasons included), you can book up to 60 days in advance. I didn't do this but would recommend doing so as the popular rides and early time slots get booked quickly. This matters because you can't get another FastPass until you've used your last one – so if you're stuck with a 8:30pm FastPass time… you're not getting another FastPass for a while!
I'd also recommend going early – we didn't do this as much as we should have but every little helps. The parks didn't really get busy until around midday but at that point, it did get really really busy. Early in the morning, you can take advantage of shorter queues for rides and generally a more chill atmosphere. It's the best time to enjoy Disney in my experience so it's worth getting up a little earlier.
Pro tip: Don't underestimate the amount of time getting to the park will take you. Even though the Four Seasons was only a 10 minute drive away, there's still wait time involved and the Mono Rail (which takes you from the shuttle drop-off point to the parks) is crowded in the morning so it takes a little time to actually arrive at the parks – not to mention security checks and scanning your tickets. I'd leave at least 45 minutes to be comfortable.
I also wanted to mention park hoppers and timing. We had thought we'd be able to do three parks in a day but it really isn't feasible unless you are super militant with your timings. It takes a while to get from one park to another because they're so far away from each other so two is really your maximum to fully enjoy each park and I personally prefer one per day. Something to keep in mind when booking as park hopper tickets are a significant add-on to the regular one-park-per-day ticket.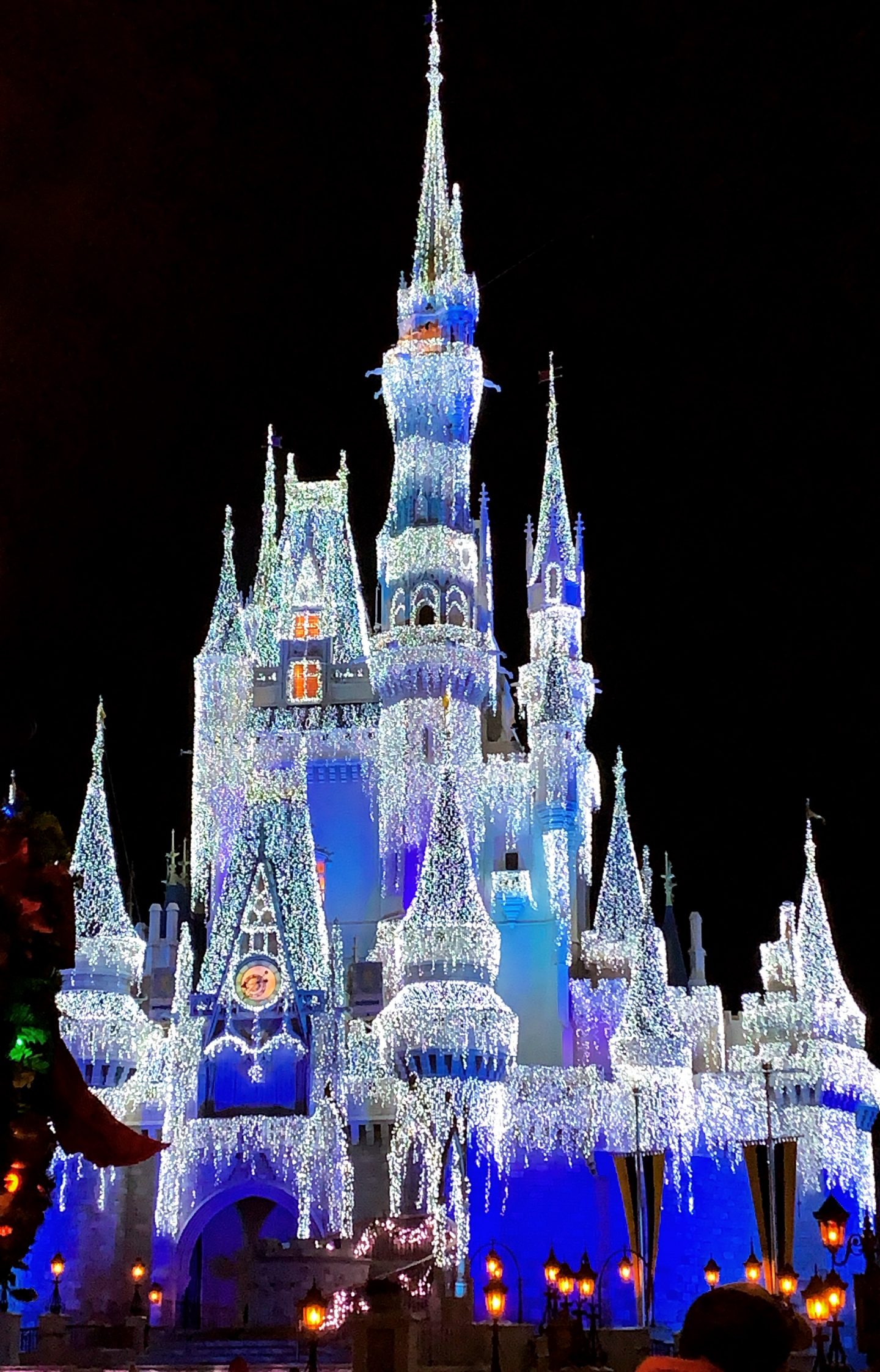 And finally, a word has to be said about the fireworks. We always stay for the fireworks at Disney and they're always great but this time, they were beyond amazing! I'm not usually the biggest fireworks person – I like them, but I don't go out of my way to see them. This show was incredible though. The fireworks were more like an accessory to the main show which was light projections of all their most famous characters and movies onto the Disney castle along with timed music. I'm not sure if this is a Florida-special or a Christmas-special but I'd highly recommend – it was truly amazing! My blurry iPhone pic above isn't the best but I do show clips of the show in my Disney vlog!
Food Recommendations for Disney
For me, no holiday is complete without good food so it's always top of my list to figure out great options to enjoy during our time away. I feel like we cheated a little bit and actually ate far more in the hotel than we usually would but the food was just so great that we were constantly drawn back! Nevertheless, I've included some park options too that were submitted by you guys.
Ravello Breakfast/ Brunch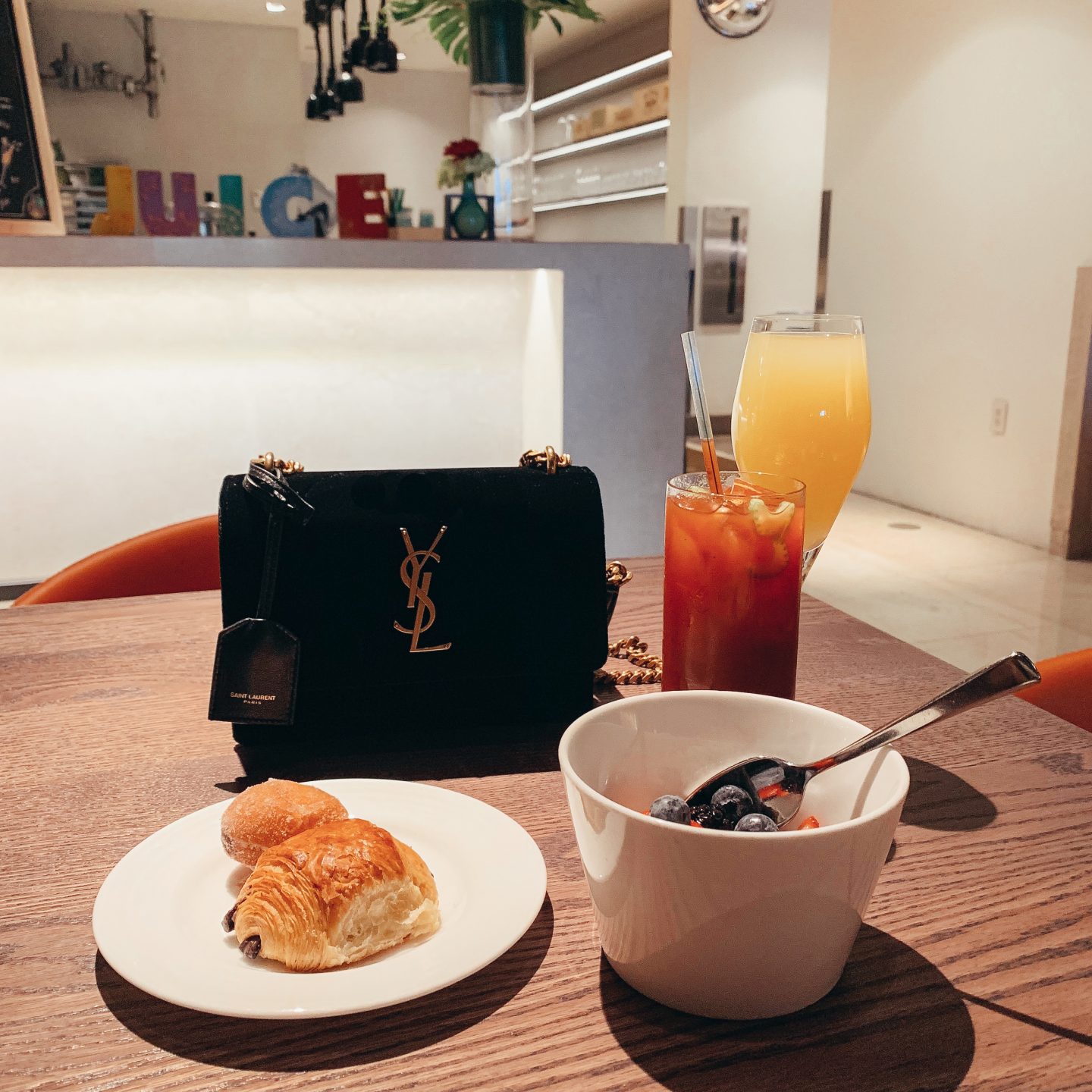 We visited Ravello twice in four days and my only regret is that we didn't visit every day. Seriously one of the best and most delicious breakfast buffets I have ever been to and well worth the money. They have everything you could possibly want to eat for breakfast, from bacon and waffles to bagels, fresh fruit, fresh (and insanely delicious) pastries and omelettes made-to-order. You can also go for the option of all-you-can-drink Mimosas and Bloody Marys (which we obviously did!).
On selected days, they also offer character breakfasts where you get great access to the characters – perfect for kids! They had Minnie Mouse, Mickey Mouse and Goofy during the second time we visited who visited all the tables and took photos with everyone. They were happy to pose for iPhone pics but they also had a professional photographer come round who then gave you a card to download your photos for free!
The Lobby Bar at the Four Seasons
We ended up doing dinner at the Lobby Bar both days that we spent at Disney and it was SO good! The Lobby Bar offers a happy hour from 5-7pm and it does get pretty busy so this isn't one for you if you like quiet places. There is ample seating though and we had the lobster sliders (ridiculously good) and the steak frites on both nights and I'd highly recommend both. Even though Disney is magical, it was lovely to escape for a little bit and relax in a more grown up environment – we actually did this one night and then headed back to the parks later for the fireworks.
Treats and Dining inside Disney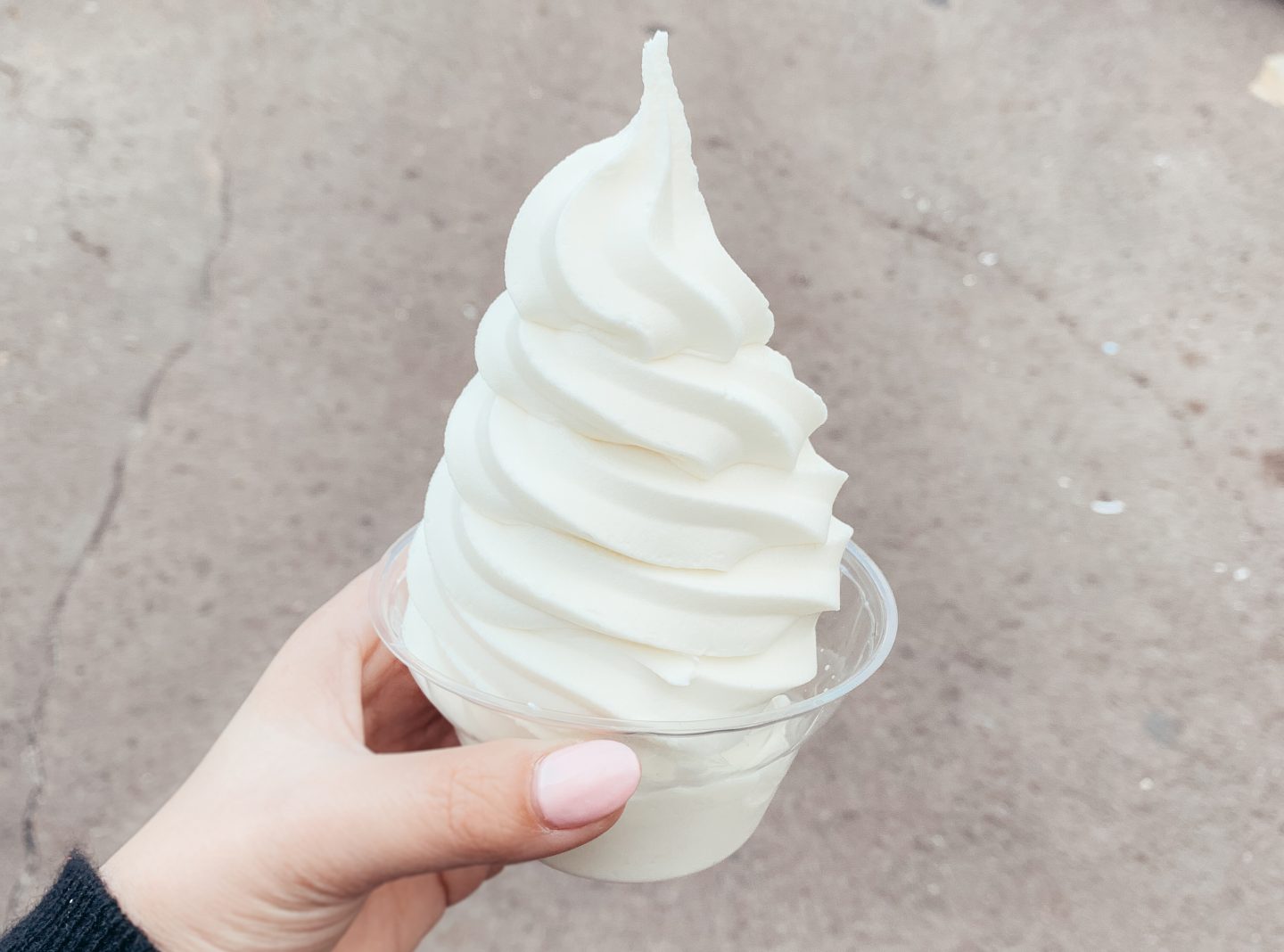 Dole Whip and Churros were the two items that it seemed everyone recommended to me. Churros, I am far too familiar with (responsible for so many utterances of 'my jeans are feeling a little tight today…') but it was my first time trying Dole Whip (at Aloha Isle). To be honest, I still don't fully understand what it is but I can confirm, it's really good. I think someone told me that it's dairy free and you can get it in both pineapple and vanilla flavours. It certainly seems to be a 'thing' as the queues were insane!
Pro tip: Download the Disney app and order online – super quick and enables you to bypass the queue 🙂
As for proper dining options within Disney, Be Our Guest and Liberty Tree Tavern were both recommendations sent in by you guys. I was told you need reservations for both but we found that Be Our Guest were taking walk-ins, although Liberty Tree Tavern were fully booked.
For a casual option, Cosmic Ray's Starlight Cafe looked and smelt delicious but unfortunately, we were too full from breakfast to try it!
Our Favourite (And Least-Favourite) Rides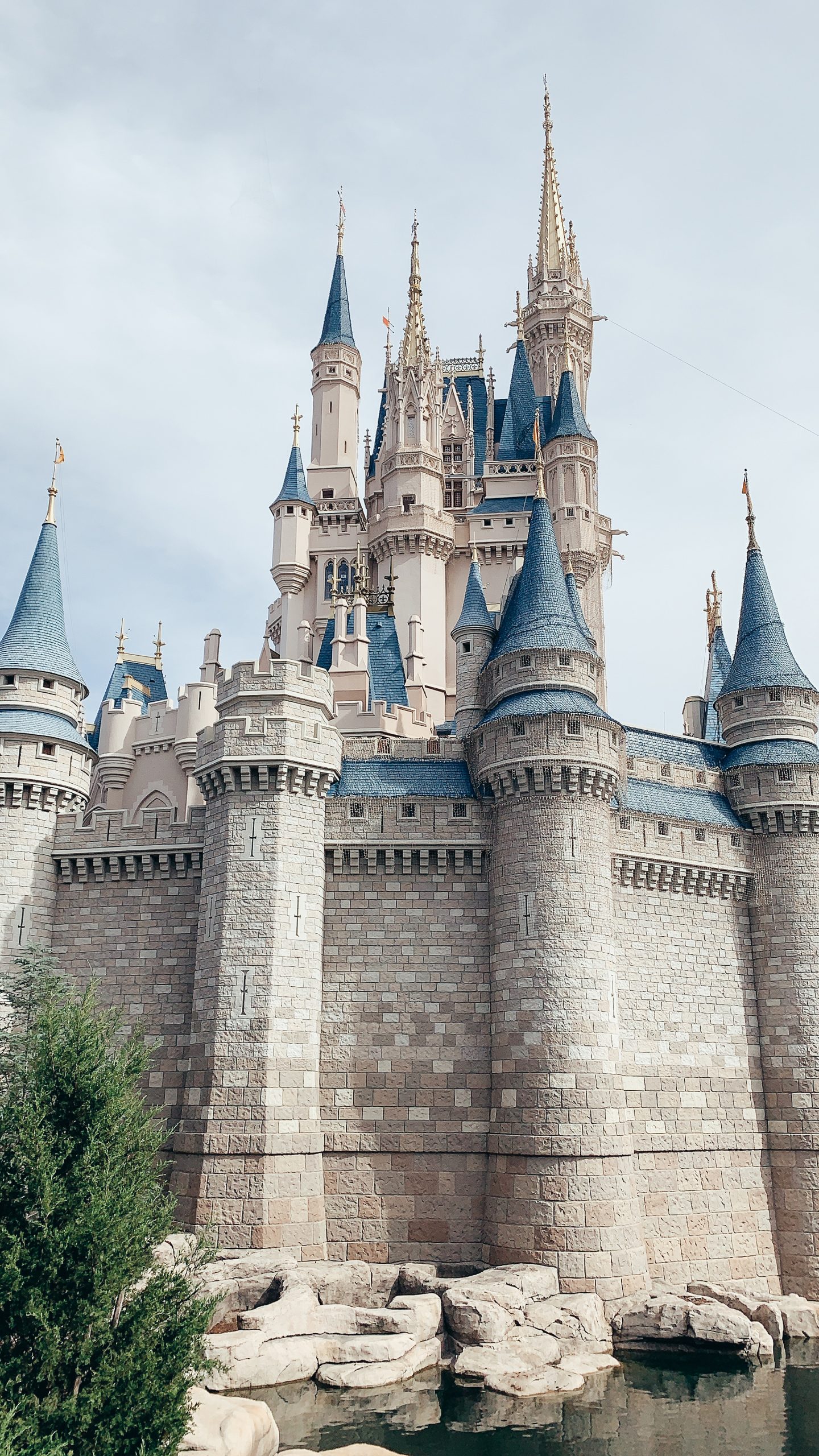 Full disclosure – I don't love thrill rides so if you do, you're going to want to skip right past this section! My jam is gentle and fun rides which are still entertaining to go on – and I have zero issue being the only person in line without a toddler haha. I am also consistently surprised by some of the rides that have long queues – which for me, are entirely overrated. So I thought I'd lay out my favourites, along with those which are a little 'meh' to me.
Favourite Rides
'It's a small world' will forever be a favourite. I like to do it first thing whilst drinking my morning coffee. So relaxing and adorable to boot!
We also love the 'Buzz Lightyear's Space Ranger Spin' – just like a computer game, I think we went on this four times in the space of 24 hours! As for rollercoasters, I refuse to go on anything with big drops (not for me at all!) but I still love 'Big Thunder Mountain Railroad'. Super fun and exciting without the awful stomach-in-your-mouth drops of so many rollercoasters!
We only visited Hollywood Studios in our two days there (although I heard great things about the Pandora ride at Animal Kingdom as well as Epcot in general) and would recommend the Star Tours ride which is a simulation as well as the shows you can sign up for. In particular, the Beauty and the Beast live show was amazing – and well worth the park hopper price alone! But, make sure to arrive early – the good seats get taken quickly!
Least Favourite (Long Queue) Rides
I'm singling out the long queue rides here because if you only have to wait ten minutes, it's really not a big deal if the ride sucked. What I don't enjoy? When I wait for an hour only to be underwhelmed by the ride.
The biggest offender here is the 'Peter Pan's Flight' ride which always has the longest queue and is so underwhelming, I cannot understand why. And yes, I know it's for young children but if you want a good example of this kind of ride, the 'Under The Sea – Journey Of The Little Mermaid' ride is way more enjoyable with shorter lines.
Similarly, the 'Dumbo The Flying Elephant' ride is really popular whilst doing the same thing as the 'Magic Carpets of Aladdin' ride but with worse music and long queues.
On more of the big-kid side, I don't really understand why the 'Haunted Mansion' is so popular. It's fine but the lines for it are always really long and it's not particular exciting or entertaining to me. Similar the 'Pirates of the Caribbean' ride is only really worth it if the queue is short – which it sometimes can be, but it can also sometimes be hours long. If the latter is the case during your visit, I'd say give it a miss – you're not really missing much.
What To Wear at Disney (in November)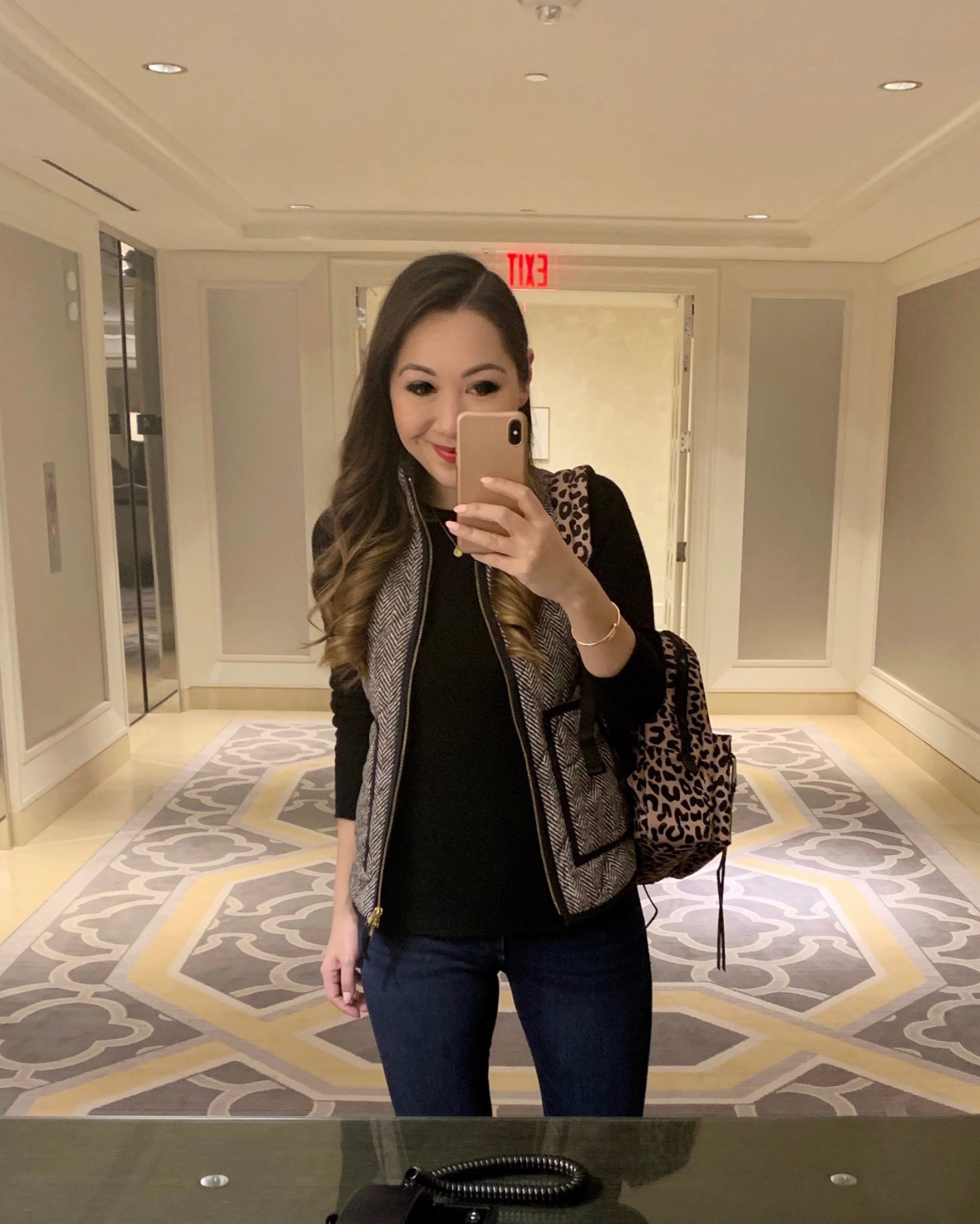 I feel like it kind of goes without saying that comfy shoes are a must. I had brought my Nike running shoes with me but it was unexpectedly cold, so I ended up wearing my Stuart Weitzman 5050 boots on both days.
My biggest advice is to check the weather forecast. I managed to pack entirely inappropriately for both Miami and Orlando – I had assumed the weather would be the same as California in November with light layers needed. Turns out…not so much! It was extremely hot (i.e. summer dress and shorts weather) in Miami whilst the week after in Orlando – it was unbelievably cold. We had to make do with what we had with my mum borrowing my new J Crew parka coat whilst I just wore the peacoat I had brought with me along with some leggings and a cashmere sweater. It was still a little cold but manageable – and on the second day, I was able to get away with a sweater and gilet. That said, I had plenty of people tell me it was freak weather so definitely check ahead of going as I think the norm is for it to be a lot warmer than it was.
And finally, a must-do is to invest in a good backpack. I own this Marc Jacobs one as well as this leopard print one I bought on this trip. Both are on the smaller side but still fit plenty. They are super lightweight and very practical – and not to mention, very cute!
Phew! I did not intend for this post to be as mammoth long as it's turned out to be but it turns out, I have a lot to say about Disney! I hope you found this useful if you're planning a stay at Disney in the future – let me know if you have any questions below 🙂