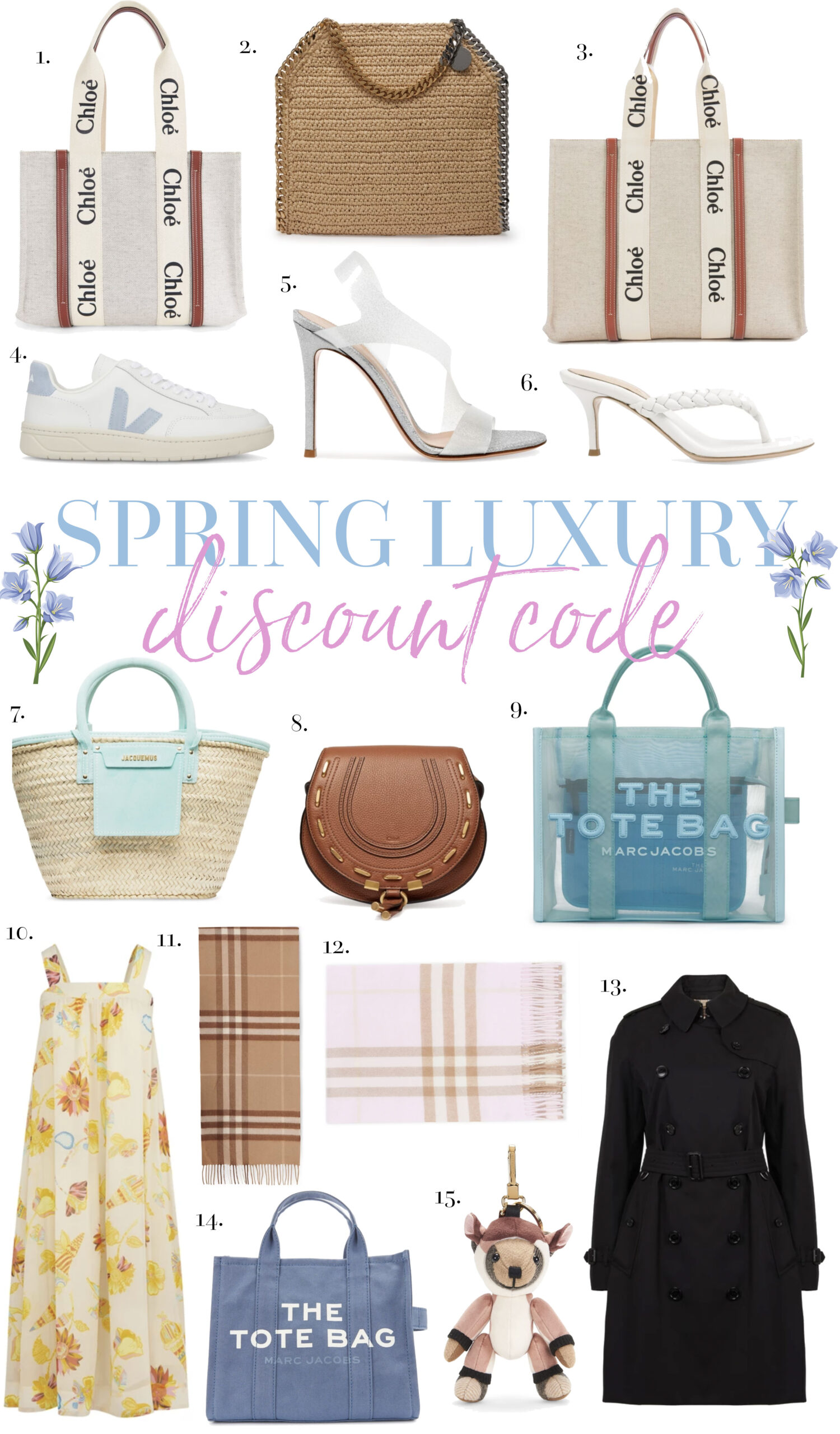 FEATURED ABOVE
1. Chloe Woody Tote – Medium // 2. Stella McCartney Bag // 3. Chloe Woody Tote – Large // 4. Veja Sneakers // 5. Gianvito Rossi Plexi Heels // 6. Gianvito Rossi Braid Sandals // 7. Basket Tote // 8. Chloe Mini Marcie // 9. Marc Jacobs Tote // 10. Sundress // 11. Burberry Scarf // 12. Burberry Scarf – Pink // 13. Burberry Trench Coat // 14. Marc Jacobs Tote // 15. Burberry Bear Charm
There's a new flash sale at 24s.com and it's a really good one – but hurry, because it's only live for another 24 hours! It ends tomorrow, Thursday 21st April and you can take up to 22% off your purchase! There are some amazing items included this time around – lots of usual favourites like the Chloe Woody tote and new season Veja sneakers (the baby blue ones I featured above are currently fully stocked!) but they've also included Burberry this time around too.
18% off* $/£/€ 300 – use code LTK18
20% off* $/£/€ 400 – use code LTK20
22% off* $/£/€ 700 – use code LTK22
Burberry is often one that's excluded nowadays but they've included the whole line – from their gorgeous classic scarves to their trench coats! My exact pink Burberry scarf is included as well as a new season arrival in the form of this gorgeous camel shade. You can get the full discount off here too – a huge 22% off their scarves, trench coats and more.
They've also included Jacquemus in the discount code – another frequently excluded one – and they've just launched the prettiest basket totes, right in time for summer!
You can see all the new arrivals here – and remember it's only live for 24 hours 🙂