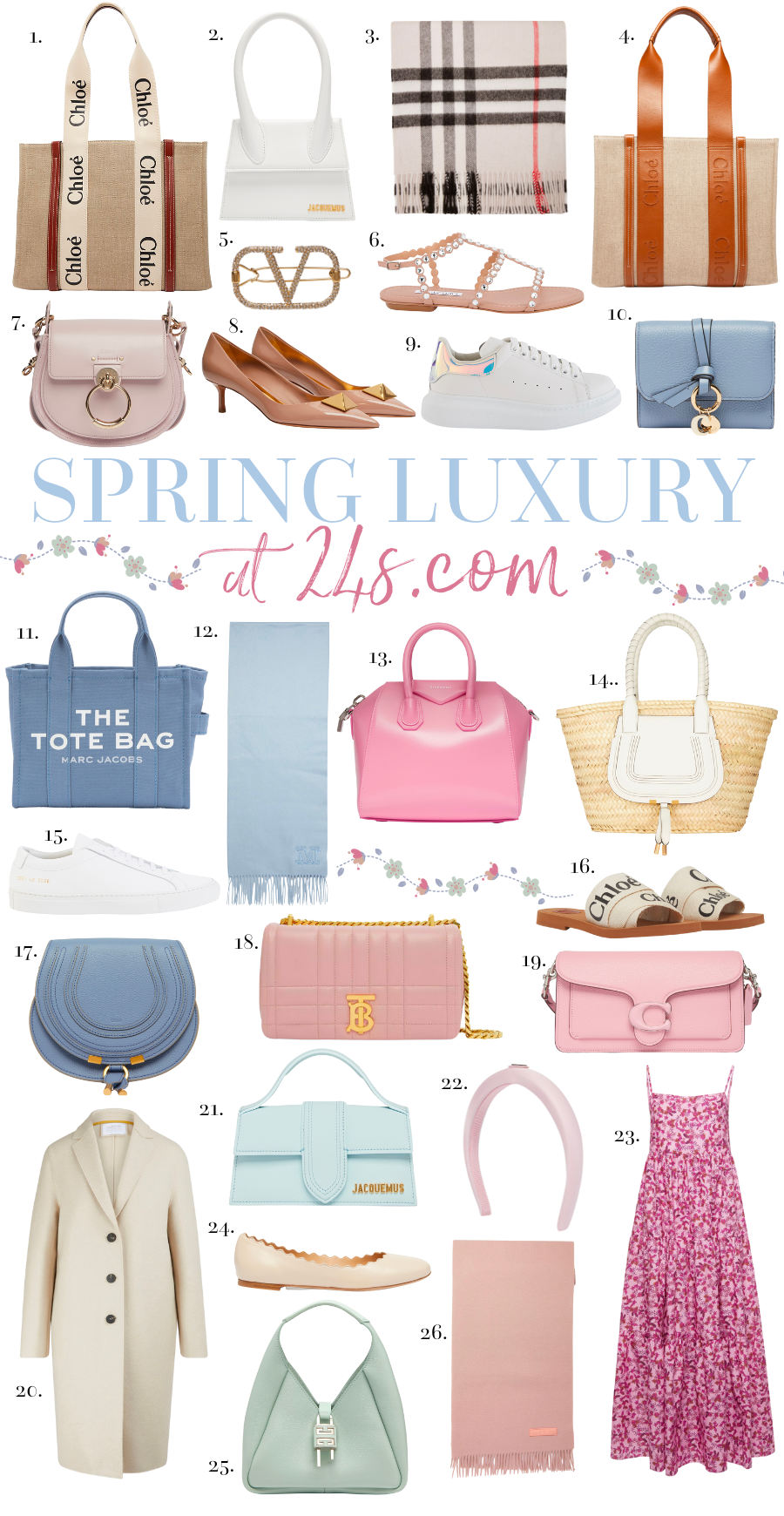 1. Chloe Medium Woody Tote // 2. Jacquemus Chiquito Bag // 3. Burberry Classic Check Cashmere Scarf// 4. Chloe Woody Tote in Caramel // 5. Valentino Vlogo Hair Grip// 6. Aquazzura Tequila Sandals// 7. Chloe Tess Small Bag// 8. Valentino Stud Pumps // 9. Alexander McQueen Oversize Trainers // 10. Chloe Mini Wallet// 11. Marc Jacobs Mini Tote Bag // 12. Max Mara Blue Scarf// 13. Givenchy Antigona Mini Bag// 14. Chloe Marcie Basket // 15. Common Projects Sneakers // 16. Chloe Woody Flat Sandals // 17. Chloe Blue Mini Marcie // 18. Burberry Pink Bucket Bag // 19. Coach Tabby Shoulder Bag // 20. Harris Wharf Felted Wool Coat// 21. Jacquemus La Bambino Bag // 22. Prada Pink Headband // 23. Matteau Printed Long Dress // 24. Chloe Lauren Flats // 25. Givenchy Hobo Mini Bag // 26. Pink Vesta Scarf.
24s.com have gone live with another amazing offer for spring! You can take a huge 20% off your purchase when you spend over $/£/€ 600! There are a TON of amazing items included from Burberry scarves and bags through to Chloe Woody totes, Givenchy Antigona in new spring shades, Coach bags and more!
I've rounded up my favourite picks above and below as well as some tried and tested wardrobe favourites that never let me down 🙂
You'll need to use the code SPRING20 at checkout to nab the discount and you can see everything included in the discount code in this landing page here.
SPRING PRINTS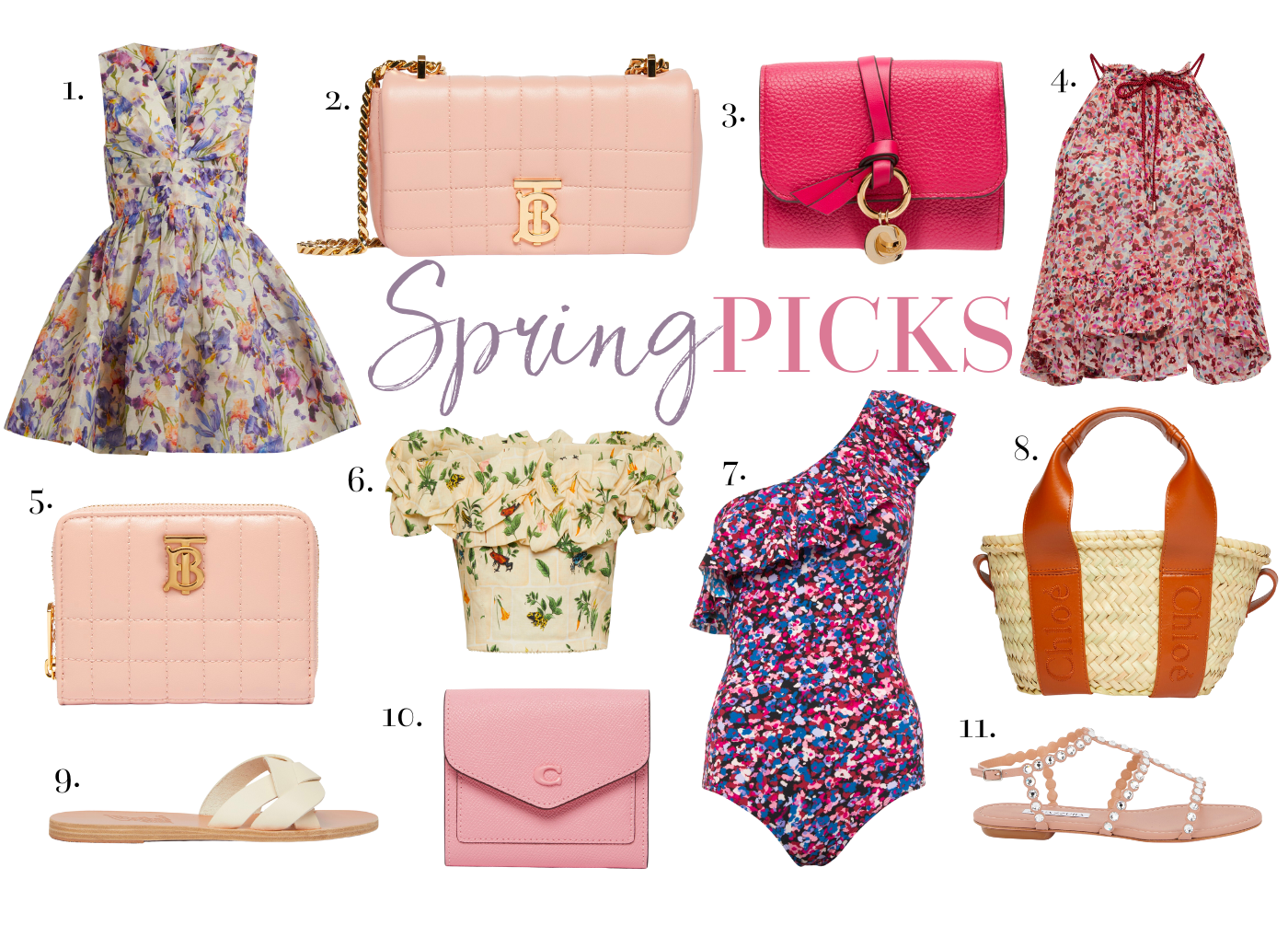 1. Zimmermann Mini Dress // 2. Burberry Lola Mini Bag // 3. Chloe Pink Mini Wallet // 4. Sleeveless Top // 5. Quilted Leather Lola Wallet // 6. Acietuna Cropped Top // 7. Sicilya Swimsuit // 8. Chloe Small Sense Basket // 9. Ancient Greek Sandals // 10. Coach Small Wallet // 11. Aquazzura Tequila Sandals
I am SO excited for warmer weather – we're apparently getting a heatwave in the UK shortly (no evidence of this yet but I live in hope haha) and between this and our upcoming holiday to Greece, I am all about the bright cheery wardrobe pieces at the moment! There are so many gorgeous new arrivals at 24s – from stunning Zimmermann dresses to sparkly Aquazurra sandals and adorable Burberry crossbodies and SLGs.
MORE LUXURY PICKS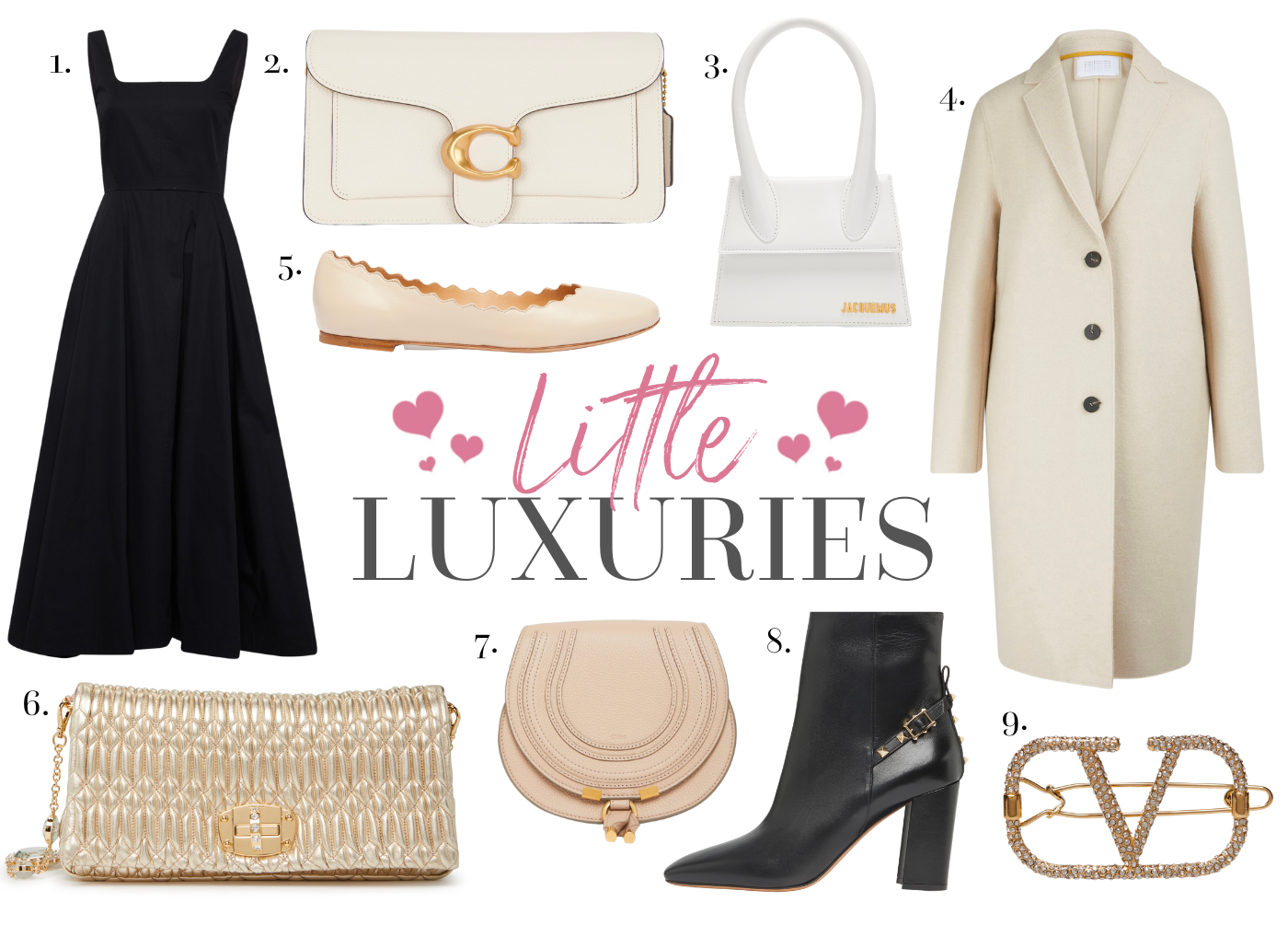 1. Black Mid Dress // 2. Coach White Bag // 3. Jacquemes Medium Chiquito // 4. Harris Wharf Felted Wool Coat // 5. Chloe Lauren Flats // 6. Miu Miu Quilted Crossbody Bag // 7. Chloe Marcie Bag // 8. Valentino Rockstud Boots // 9. Valentino Vlogo Hair Grip //
There's also no shortage of gorgeous classic neutrals to choose from as well – there are some amazing brands included this time around; many of which are usually excluded from codes. I spotted Miu Miu bags available (how gorgeous is this metallic number?!), Valentino accessories and shoes, Jacquemus styles and so much more!
WARDROBE CLASSICS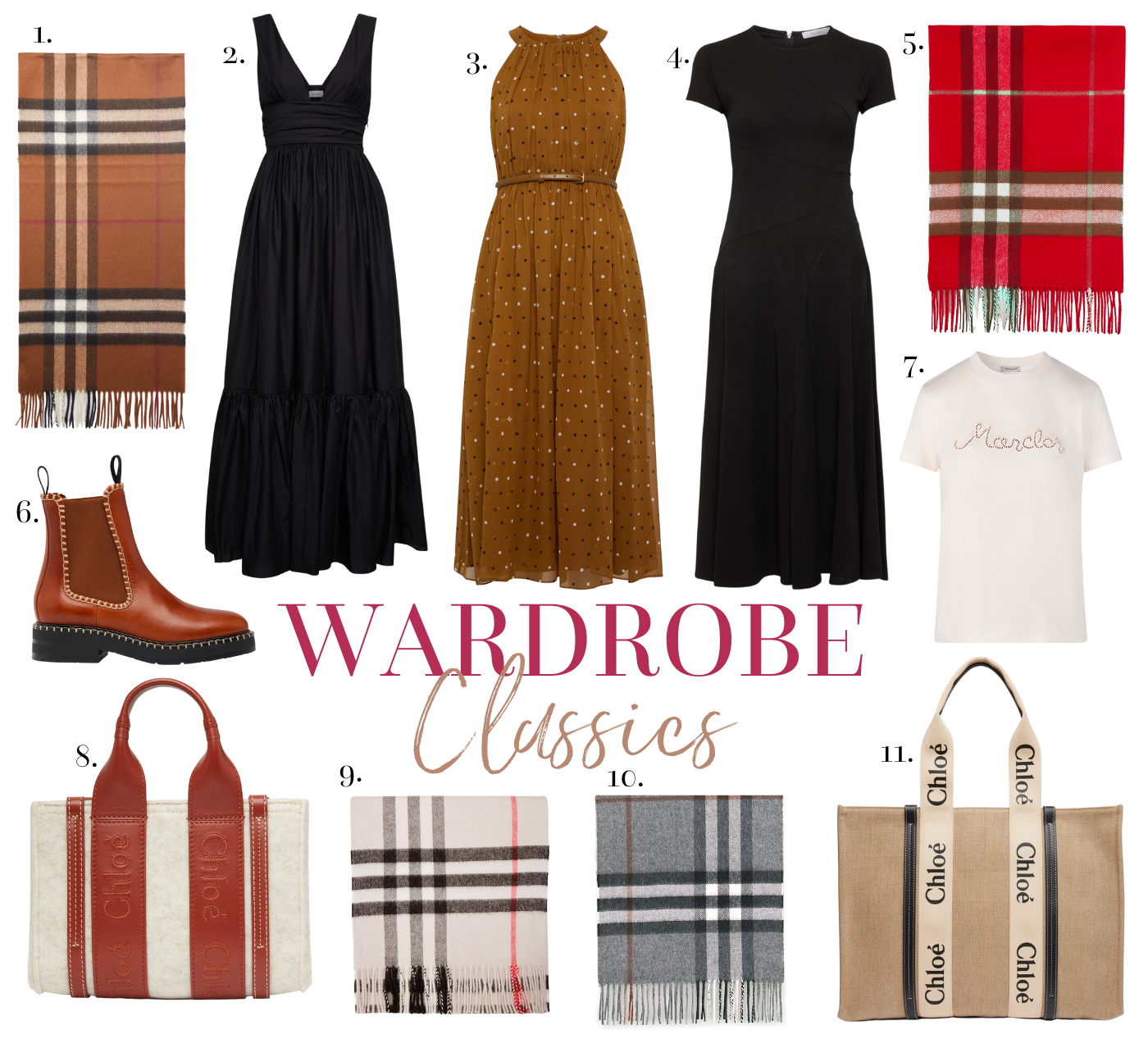 1. Burberry Brown Scarf // 2. Plunge Long Dress // 3. Volta Mid Dress // 4. Steppa Long Dress // 5. Burberry Red Scarf // 6. Chloe Chelsea Boots // 7. Moncler Short Sleeve Shirt // 8. Chloe Woody Tote in Caramel // 9. Burberry Classic Check Cashmere Scarf // 10. Burberry Grey Scarf // 11.Chloe Large Woody Tote
These discount codes are always a great time to invest in some classic wardrobe pieces – especially those which will stand the test of time. From oh-so-classic Burberry scarves to the iconic Chloe Woody tote (including the new season style variations), there are so many fantastic wardrobe additions – and with the 20% off, you can nab some crazy good deals!
WARDROBE FAVOURITES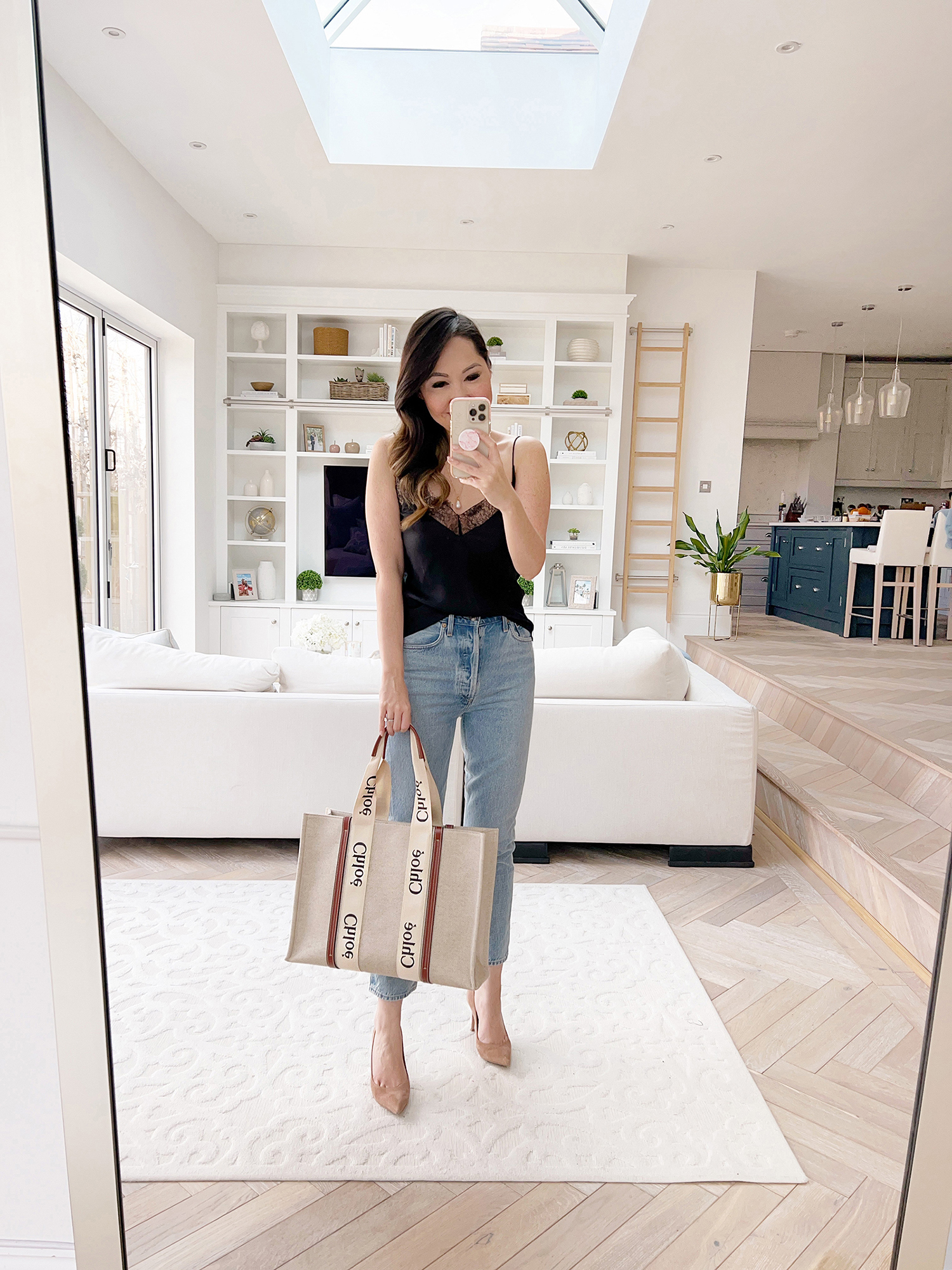 Chloe Woody totes are back in stock in both the medium and large size and are also included in the discount code! My exact one – the larger one is included and my love for this thing just does not seem to wane! Not only is it super comfortable to wear but the general wear and tear on it has been fantastic. If you're still on the fence, I would absolutely recommend – it's been such a great purchase!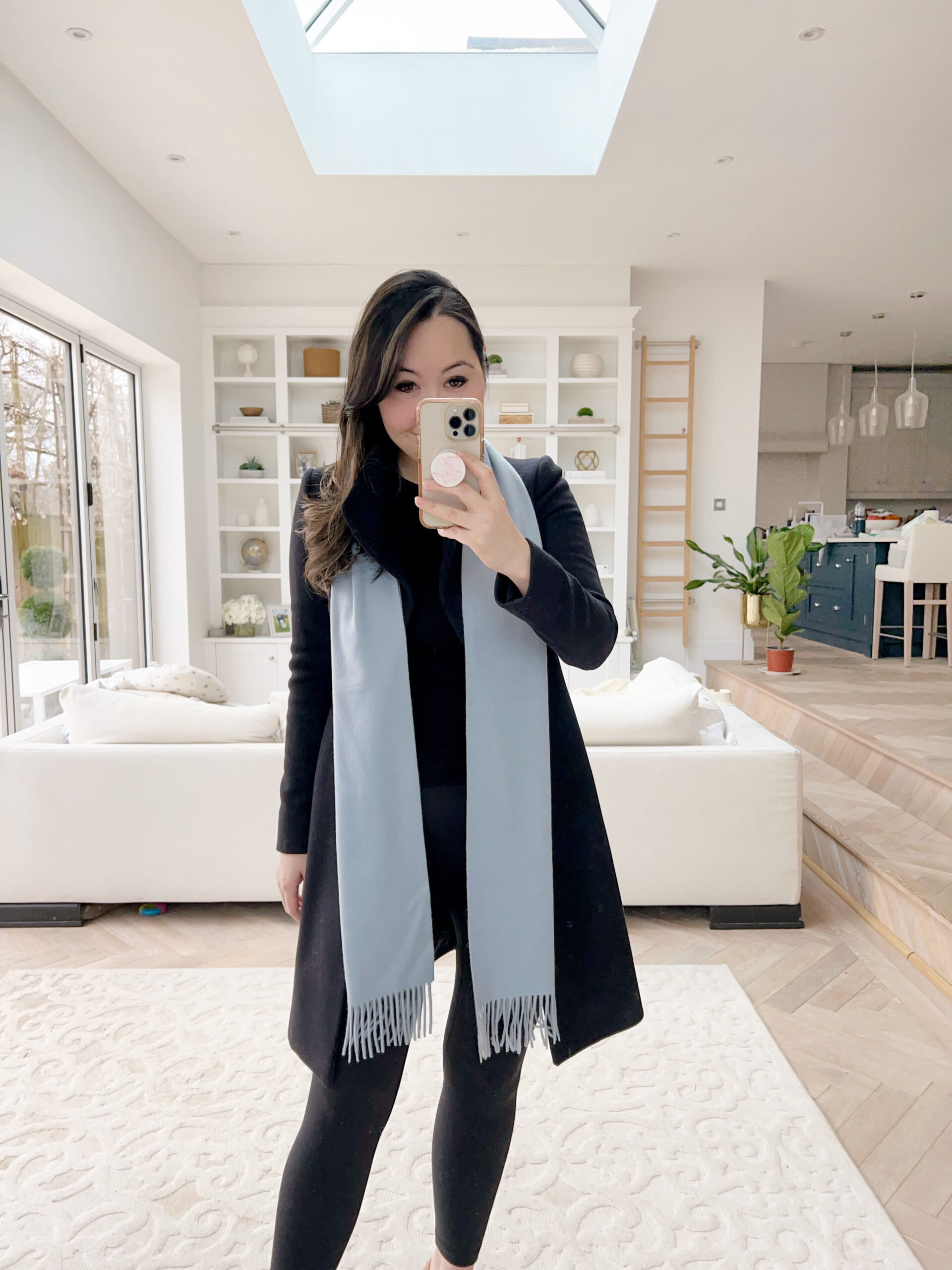 I also wanted to mention my S Max Mara scarf! I didn't even really realise that S Max Mara did accessories but I saw this beautiful colour a couple of months ago and couldn't resist – I absolutely love my baby blue shades and I thought this was the perfect way to brighten up darker coats. The scarf is the perfect length, is super soft and is just the dreamiest thing!
I was SO excited to see my Burberry scarf back in stock and included in the offer! My exact one is the stone colour and is the perfect neutral – it goes with literally everything and is the perfect accent to dress up any outfit. My exact one does always seem to sell out so quickly whenever there is any kind of offer on so I definitely would not wait on this one if you'd had your eye on it!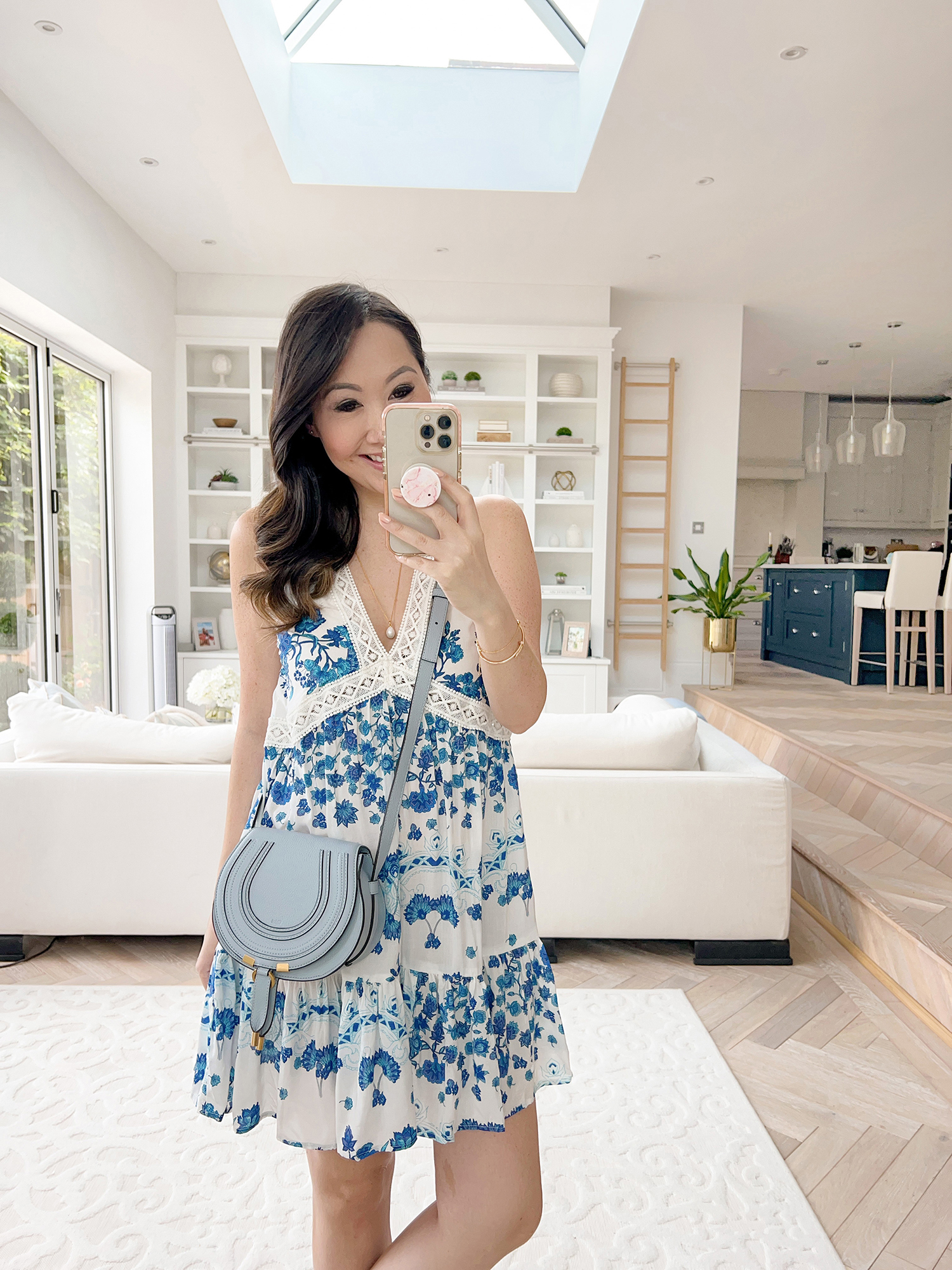 My beloved Chloe Mini Marcie is also included in a bunch of different colours, including the gorgeous neutral blush cream shade and a new updated version of my baby blue Marcie! This was one of my warmer weather favourite styles last year – so easy to wear and use and I absolutely love a blue bag for summer!
To see everything included in the offer, you can just head to this landing page – and don't forget to use SPRING20 at checkout! The discount runs until 26th April and is available internationally except for France 🙂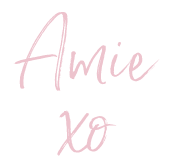 Thank you to 24s.com for partnering with me on this post!