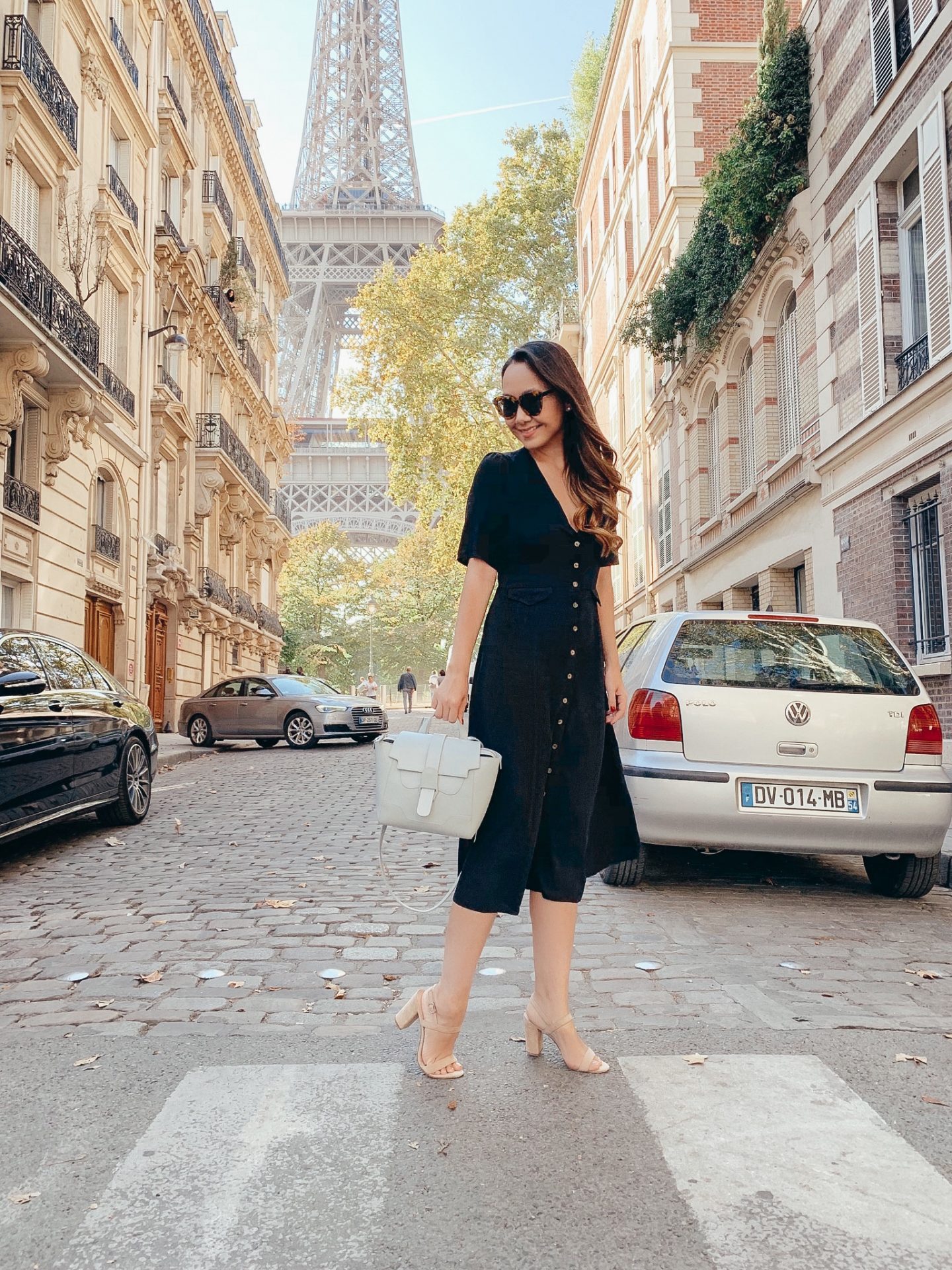 I've had so many requests for this so I thought I would share some of my tips and recommendations for Paris! I've been to Paris a fair few times now and while we always make a point to visit our favourites, it still always seems like we're discovering somewhere new. So while I named this 'the ultimate guide', I suspect I'll have to write a Part 2 to this after my next trip! With that said, here are all of my favourite places that I've discovered to date 🙂
Where To Stay in Paris
This really depends on your budget. Make no mistake, Paris is expensive – and this is coming from someone who lives in London. A 5* luxury hotel in London will probably set you back about £350 a night. In Paris? You can easily look at £1000+ a night and that isn't a rarity. For this reason, I usually opt for Airbnbs. There are a lot to choose from and you can often get insanely beautiful apartments for a quarter of the price of a hotel room. There will also be more space as Paris hotel rooms are notorious for being tiny. If you're looking for a deal, wait until the last minute when some Airbnb owners will sometimes discount their prices. If you want the best places, then book early. A bonus is that these tend to be in more residential areas so great for discovering local restaurants off the beaten track 🙂
This last time, I decided to book a hotel though. I was treating my mum for her birthday and I also knew we'd be exhausted from moving (my mum was there helping us pack and then unpack everyday, bless her!), so I decided to splurge on a hotel. We stayed at Le Burgundy hotel, which while by no means cheap was certainly less expensive than some of the more well known 5* hotels in Paris. It's a small boutique hotel but well equipped with truly excellent staff. The bed was super comfortable, they provided complimentary welcome snacks and in general, the attention to detail was fantastic. For a city with sometimes questionable customer service, the friendly staff really stood out. The location is also absolutely incredibly – literally a 60 second walk from the Chanel Rue Cambon store and all the other famous luxury boutiques. If you're looking for a luxury hotel to spend a few days in, then Le Burgundy is a great choice. Find Le Burgundy Paris here.
Pro Tip: Check out sites like Agoda – I found hotel prices 10-20% cheaper than other sites, including Expedia.
WHERE TO EAT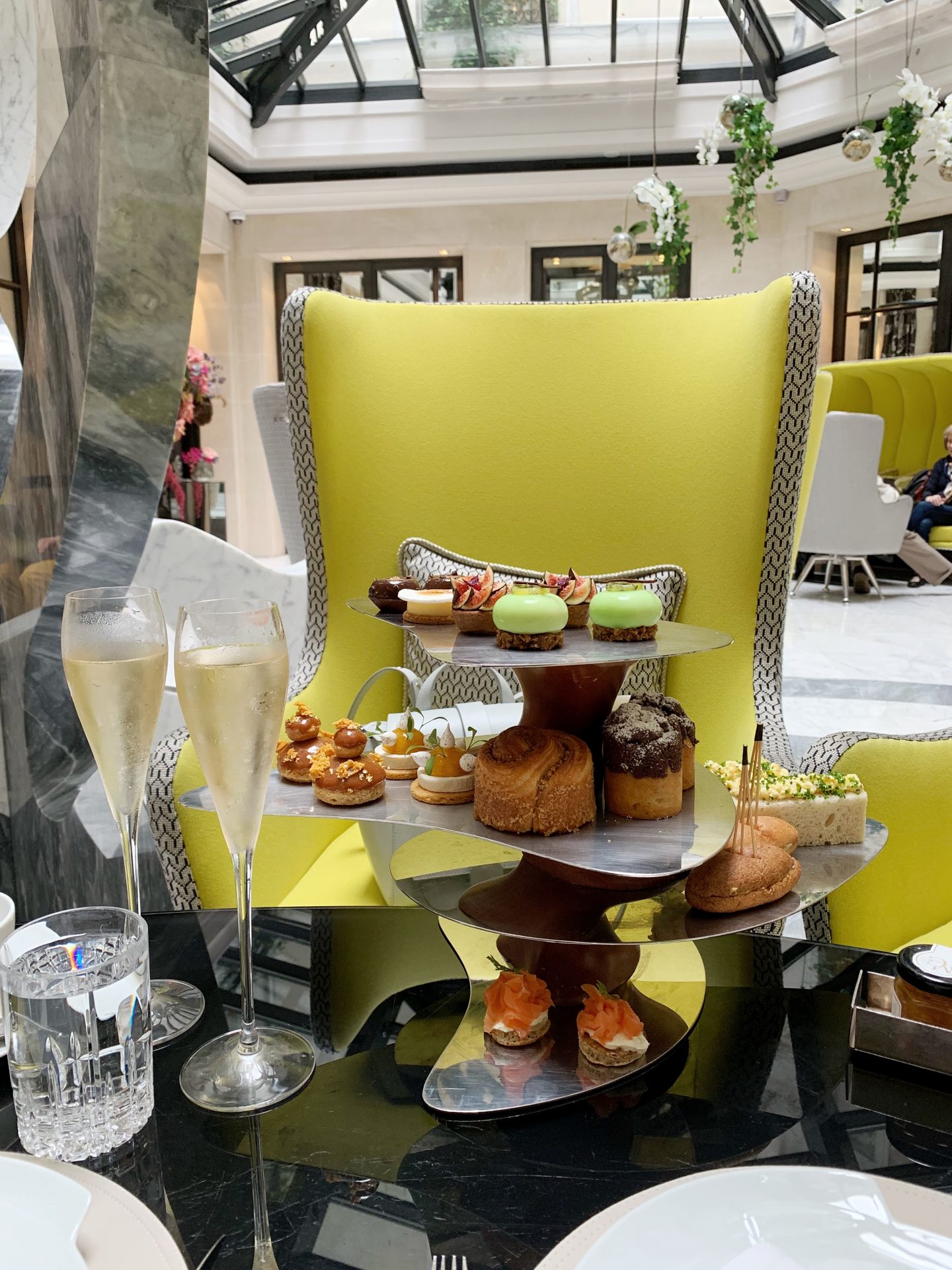 Hotel Costes
Go for the french fries, cheesecake and people/ celebrity watching. This is in no way a 'cheap eat' but the food is always good and it really is the coolest of Parisian places where even the waitresses are dressed ridiculously chic. I love to go for a late lunch and people watch over wine and french fries. Find Hotel Costes here.
Ferdi
Tiny, quirky and always full, Ferdi became famous after Kim Kardashian said how much she loved the burgers there. The burger is really good, as is the curry and the churros (they had me at homemade nutella…). Find Ferdi here.
Angelina
If you have a sweet tooth, then Angelina is a must. The lemon tart is one of the best things I've ever tasted and is singlehandedly worth the train trip there! Find Angelina here.
Le Gavroche
If you want a truly authentic French culinary experience which is not touristy at all, then Le Gavroche is your place. Inexpensive and very rustic, the food and wine absolutely shine here. The staff are friendly, the portions are hearty and everything is delicious. Find Le Gavroche here.
Pro tip: Ask for and trust the wine recommendations – they know what they're talking about 🙂
Cafe Blanc
You can't walk down a street in Paris without coming across a dozen bistros. They may all look the same but speaking from experience, the quality can vary massively. I happened upon Cafe Blanc by chance and loved it so much that I took my mum during our recent trip. The food is fresh, the prices extremely reasonable and it's well located right by the Louvre. The lamb and the burger are both excellent. Find Cafe Blanc here.
Relais de l'Entrecôte
The queue starts early here so try to arrive about 15 minutes before opening. They only offer one thing for each course (salad, bread and then steak with sauce and french fries) and this isn't the place if you want a romantic meal. The seating is cramped and the service varies between rushed and rude but the steak is great, the fries are insanely good and the desserts are worth making room for if you can! Find Relais de l'Entrecôte here.
Afternoon Tea at Le Baudelaire
We didn't get to have a full meal at Le Burgundy but we did try their afternoon tea in their bar, Le Baudelaire and it was so delicious. We were the only people having the tea so I'm not sure how popular it is but the room you have it in is beautifully light and airy with the most amazing decor. This isn't an English afternoon tea by any means so there are no scones or clotted cream but as you'd expect from Paris, the little cakes were incredible. Considering Paris prices, it was also great value for money. Find tea at Le Burgundy here.
THE BEST INSTAGRAMMABLE SPOTS IN PARIS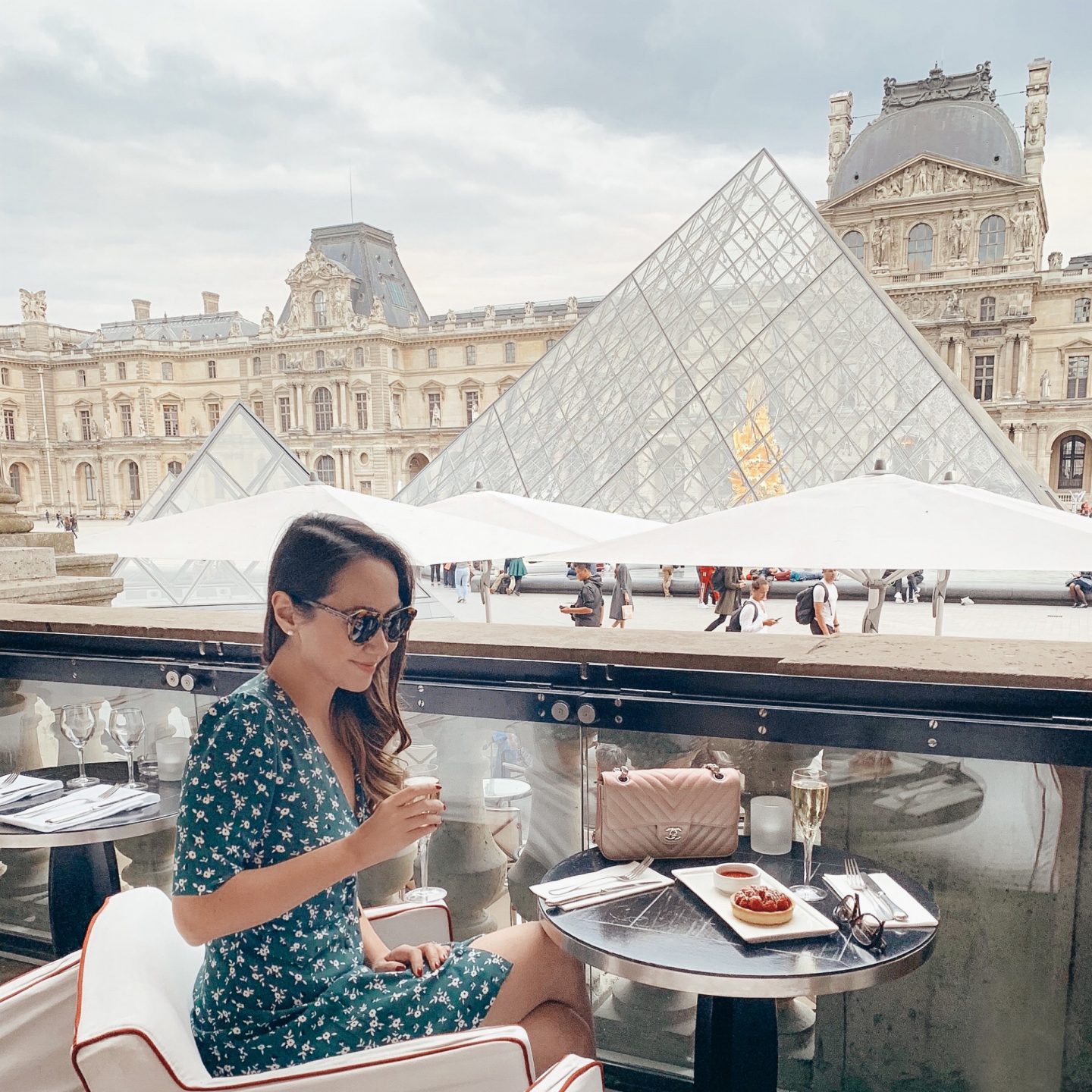 Café Marly
Go for the best raspberry tart you'll ever have (they add a lemon cream and it is insane!), rather than the service. They totally rest on their laurels because of the location but then the view really is that good. Find Café Marly here.
Pro tip: Go between 3:00pm and 5:30pm if you just want a light snack and to take a photo. During meal times, unless you want a full meal, they make you sit on the terrace where it's a lot more crowded.
Nina's Paris
Cute as a button and full of the most delicious tea. Great for tea fans and for stocking up on gifts! The owner is lovely and even provides little faux flowers for your Instagram photo! Talk about a social media strategy 🙂 Find Nina's Paris here.
Rue de l'Université
You know that spot that you always see on Instagram? Yup, that's here.  It's weirdly difficult to get a good photo close to the Eiffel Tower so this street is so useful if you want to get a great shot! Find the Rue de l'Université address here.
Pro tip: Take the photo from the beginning of the zebra crossing (it's a quieter area but still please be mindful of traffic!). It's the best angle to capture the Eiffel Tower 🙂
WHERE TO SHOP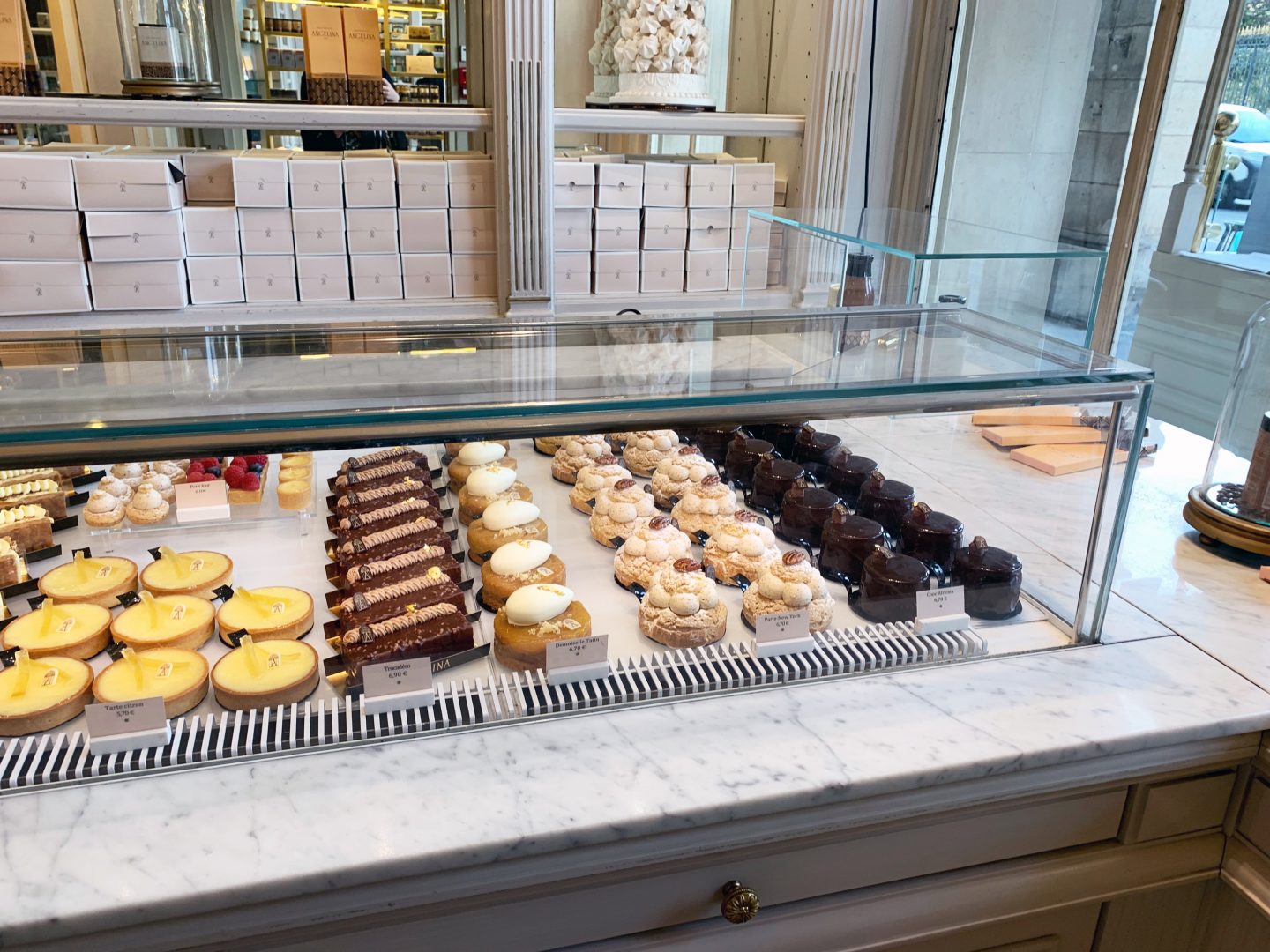 The main shopping street for luxury is Rue Saint-Honoré and you will find every big designer store either there or on an accessible side street, from Chanel to Dior to Louis Vuitton.
Beyond that, Galleries Lafayette is always worthwhile for the sheer scale and to a lesser extent, Printemps too. Both department stores are well stocked and are particularly magical around Christmas time.
For foodies, it is well worth it to make a trip to La Grande Epicerie de Paris. A gourmet food store on the most enormous scale. Just don't go when you're even slightly hungry or you might end up spending a fortune 🙂
For me, the best shopping is always in the little clothing boutiques though. Paris has an abundance of small boutiques which always carry the most chic, beautiful clothes. You'll find these on Rue Saint-Honoré but also on many other streets in Paris.
WHAT TO BUY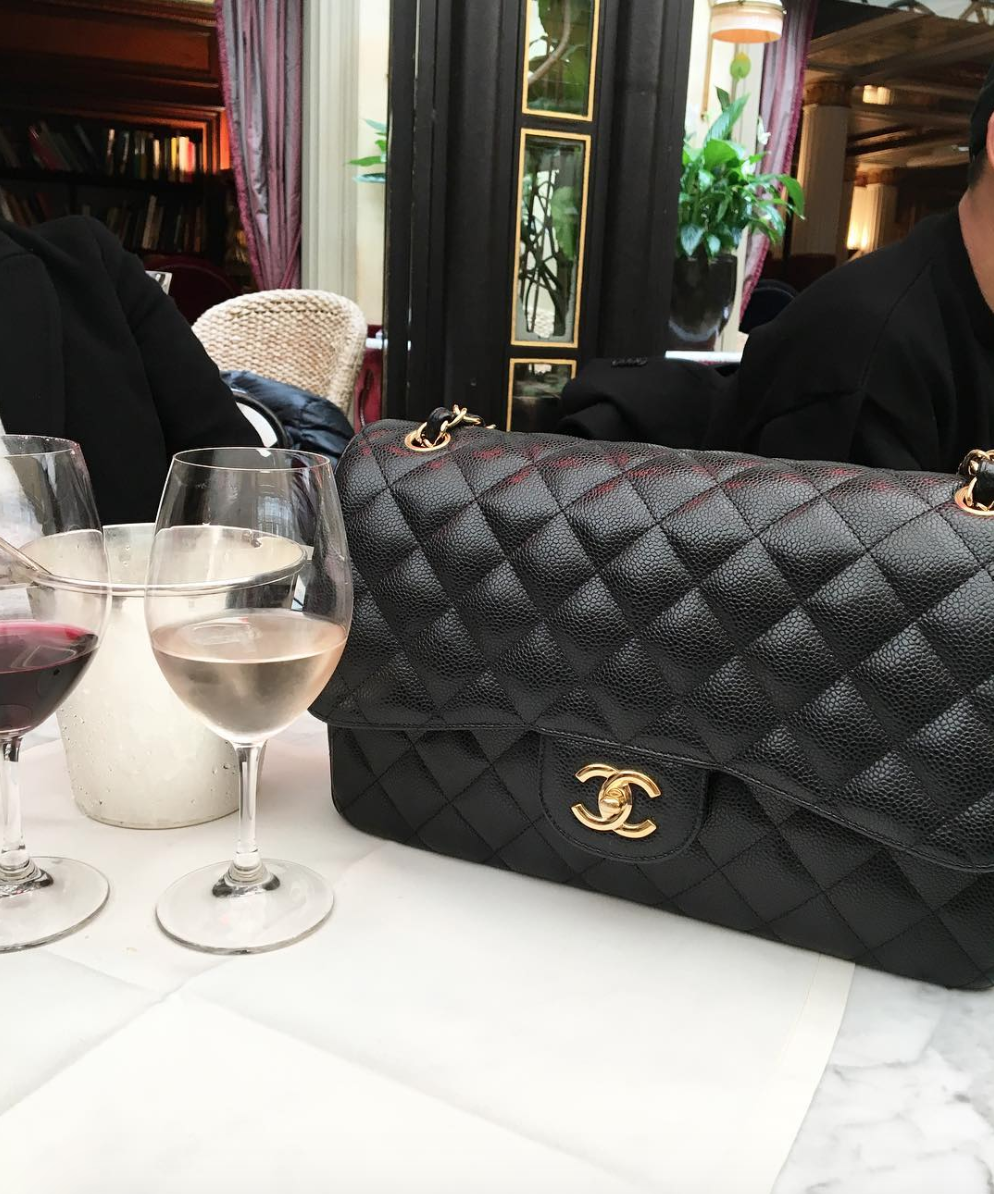 For those travelling from outside Europe, luxury goods are considerably cheaper in Paris especially with the tax refund. For those in the UK, the savings at the moment are negligible but this is exchange-rate dependent so it's always worth checking before you go.
Beyond this, French brands tend to be a lot cheaper in France and so I always make a point to check out my favourites including Maje, Sandro and Claudie Pierlot. Stock is always better and the savings can be substantial.
If you're looking for treats to take back with you (or munch on your way home!), then the above mentioned La Grande Epicerie is always full of temptation and macaron favourites Ladurée and Pierre Hermé are always delicious.
GENERAL ADVICE FOR PARIS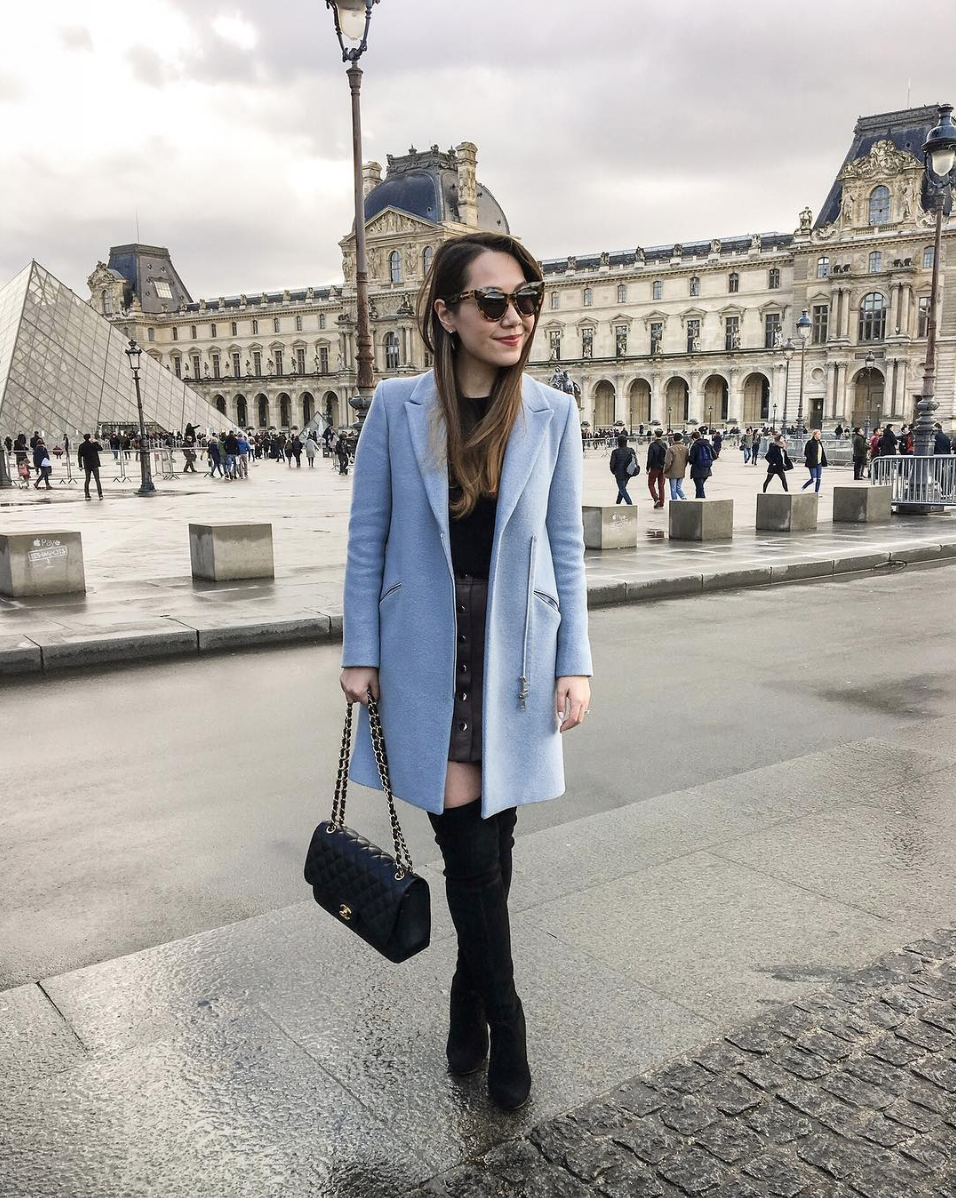 For transport, I rely solely on walking and Ubers. Ubers are extremely good value for money in Paris (one of the few things that are!) and are also a lot nicer than what you find in other cities. In Paris, the Ubers are more similar to private cars, with water and snacks in the back and the drivers often opening doors for you. I was told it's because regular taxi drivers and Uber drivers are in stiff competition in Paris so they keep trying to one-up each other on service! Regardless of whether this is true, Uber is the most convenient way to see sights which are a bit further apart in Paris.
That said, the vast majority of the time, we walk. That is truly the beauty of Paris because you never know what you're going to stumble across! Some of our favourite places we've just happened upon and it's also a handy way to burn off some of those extra calories you're bound to have consumed 😉
For this reason, I'd also recommend not over-planning. We like to have one or two things a day we'd like to do and then we generally take our time doing them, giving ourselves plenty of breathing space to get sidetracked by all the wonders of Paris 🙂
Also, this might sound like a no-brainer, but check the weather forecast before you go! The weather in Paris can vary massively and unexpectedly. We thought we would need coats and boots for an October trip but a heat wave meant we were in summer dresses and sandals (and we saw quite a few poor folks sweating in their coats and sweaters!).
And finally, remember to bring comfortable footwear for walking! There is a lot to see 🙂
I hope this was helpful for those of you planning a trip to Paris soon – please let me know if you have any questions below and if you'd like me to do one of these for London 🙂