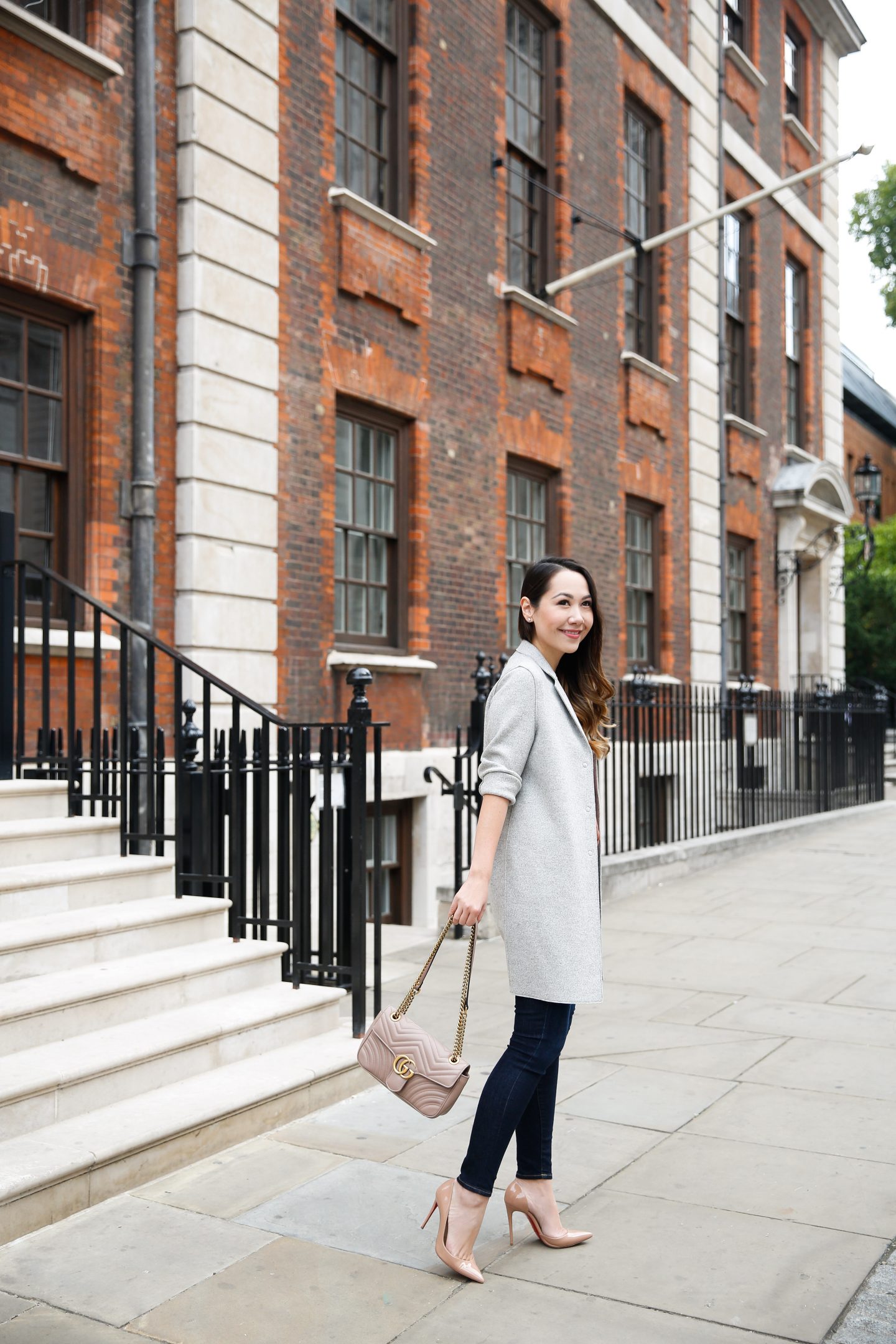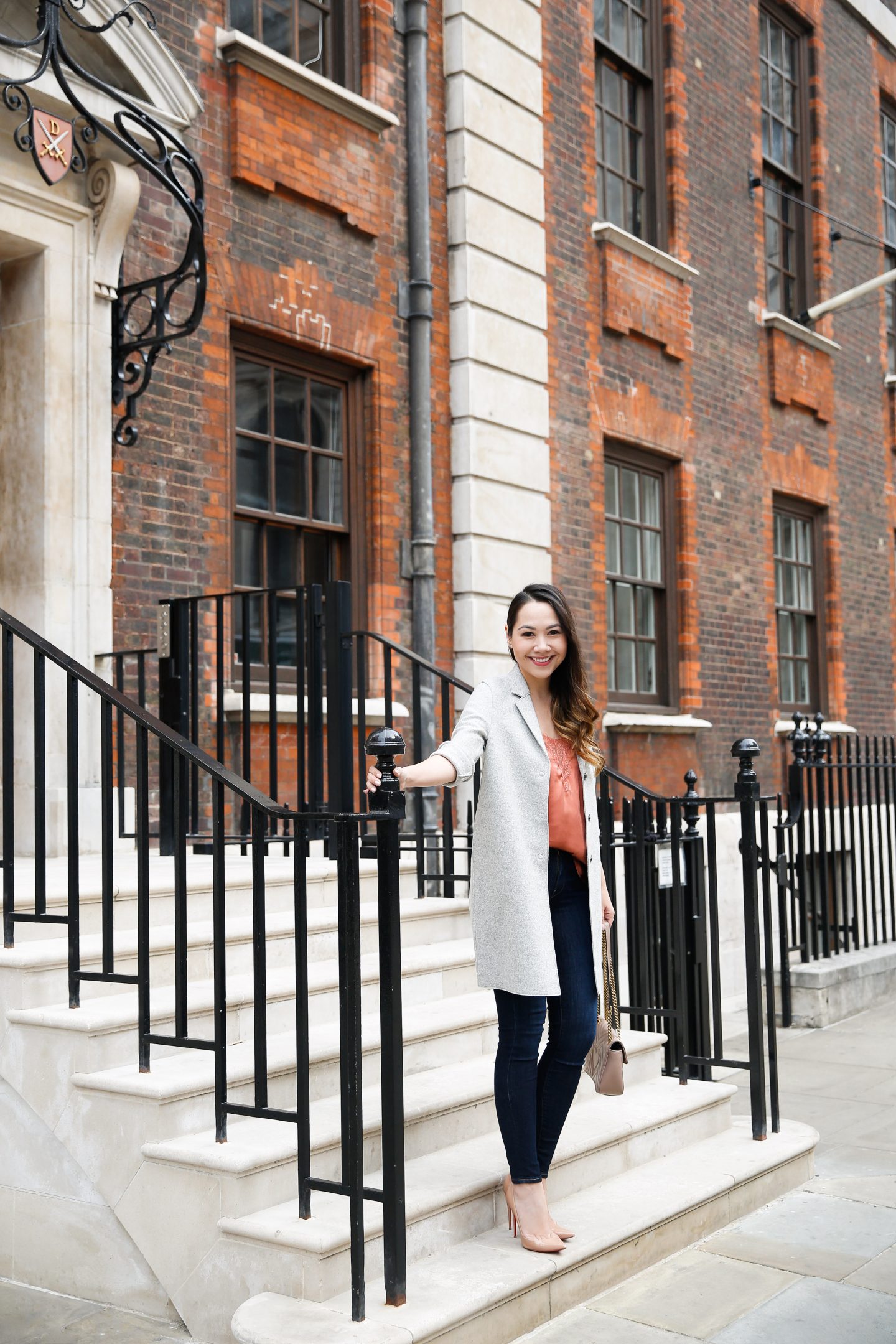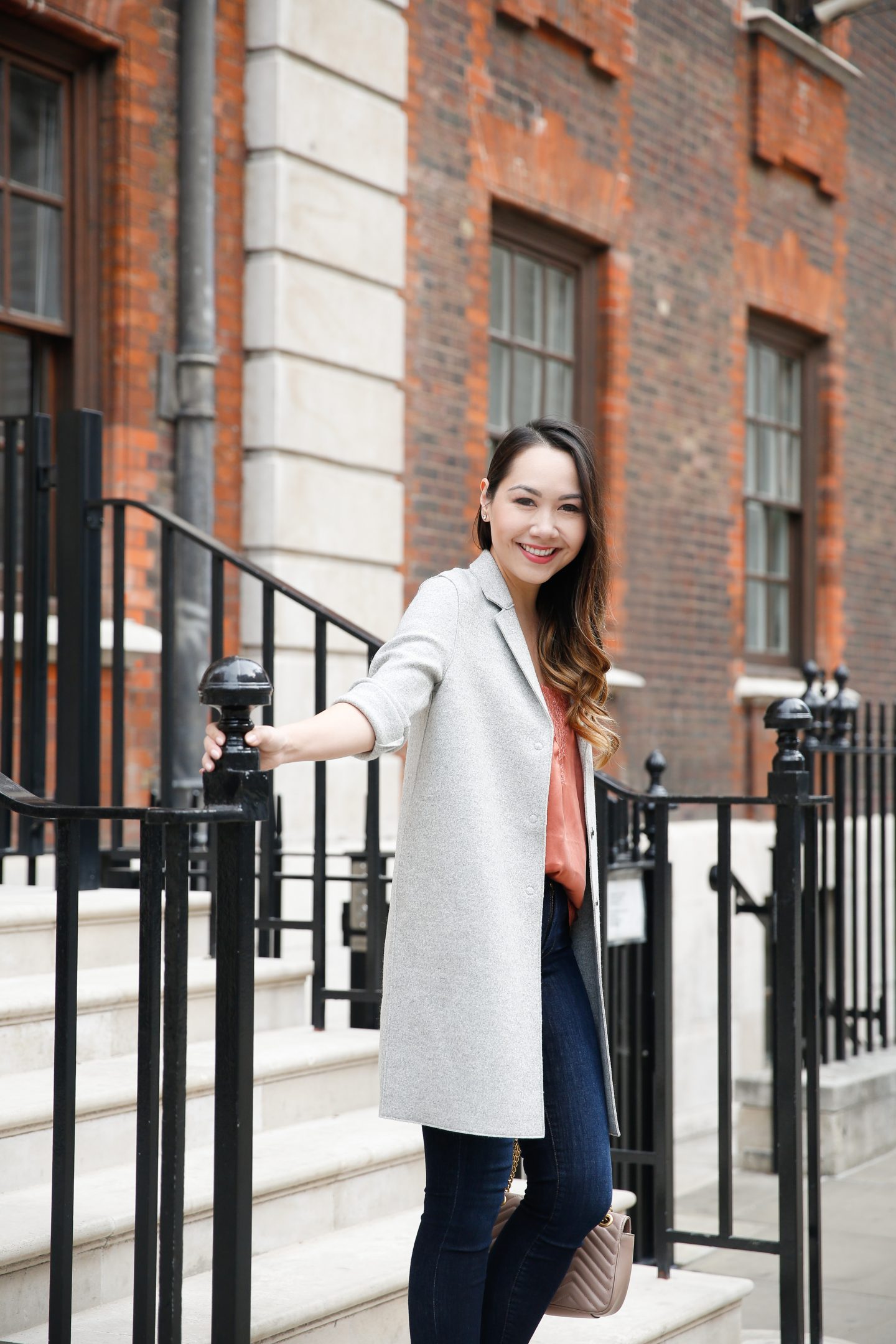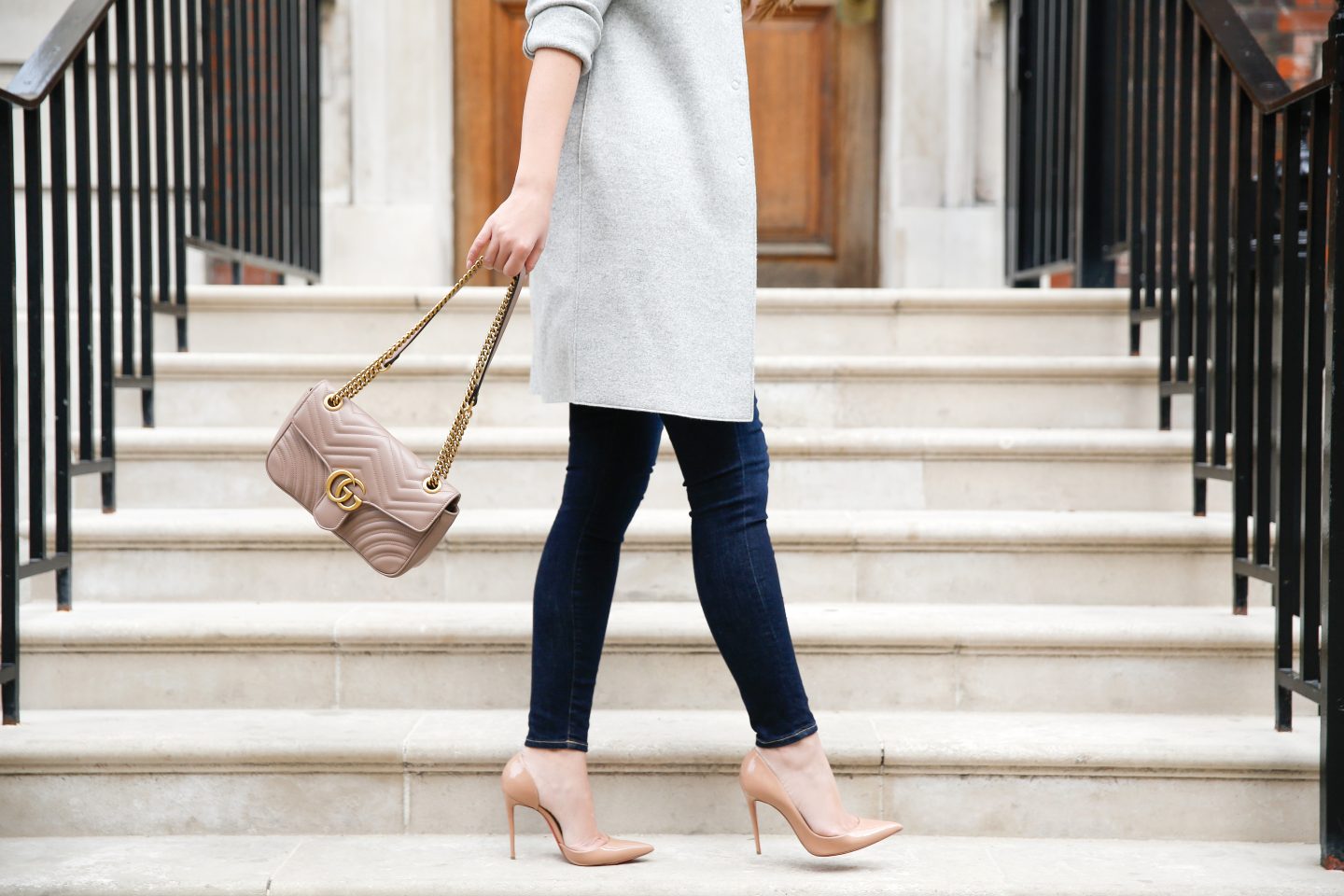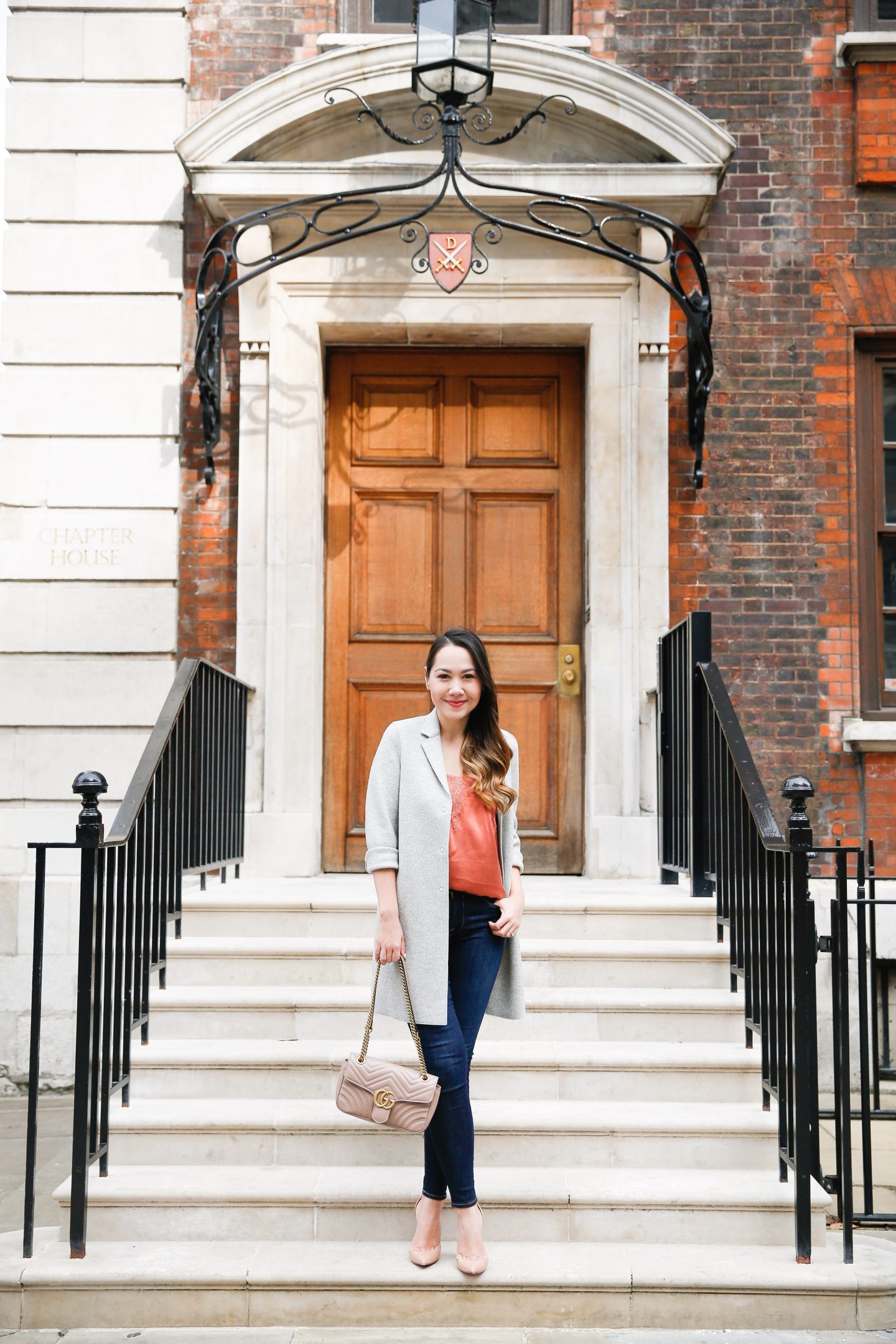 I am all about summer right up until the moment that I am all about autumn! Along with pumpkin spiced lattes (confession: I've never actually had one… am I the only one?!), Hallowe'en decorations and murmurs of Christmas comes gorgeous burgundies and burnt oranges, cozy layers and textured knits. I'm not going to lie, I am so excited about autumn!
I'm super excited to be partnering with Net-A-Porter again to showcase four gorgeous looks for the upcoming season. The best part of a new season for me is the chance for a new beginning. I always try and take this time to freshen up my look with a few key pieces and Net-A-Porter is and will always be my go-to for the best new season finds!
Above Look
Grey Coat // Lace Camisole // Dark Blue Skinny Jeans // Christian Louboutin Pumps // Gucci Marmont Nude Flap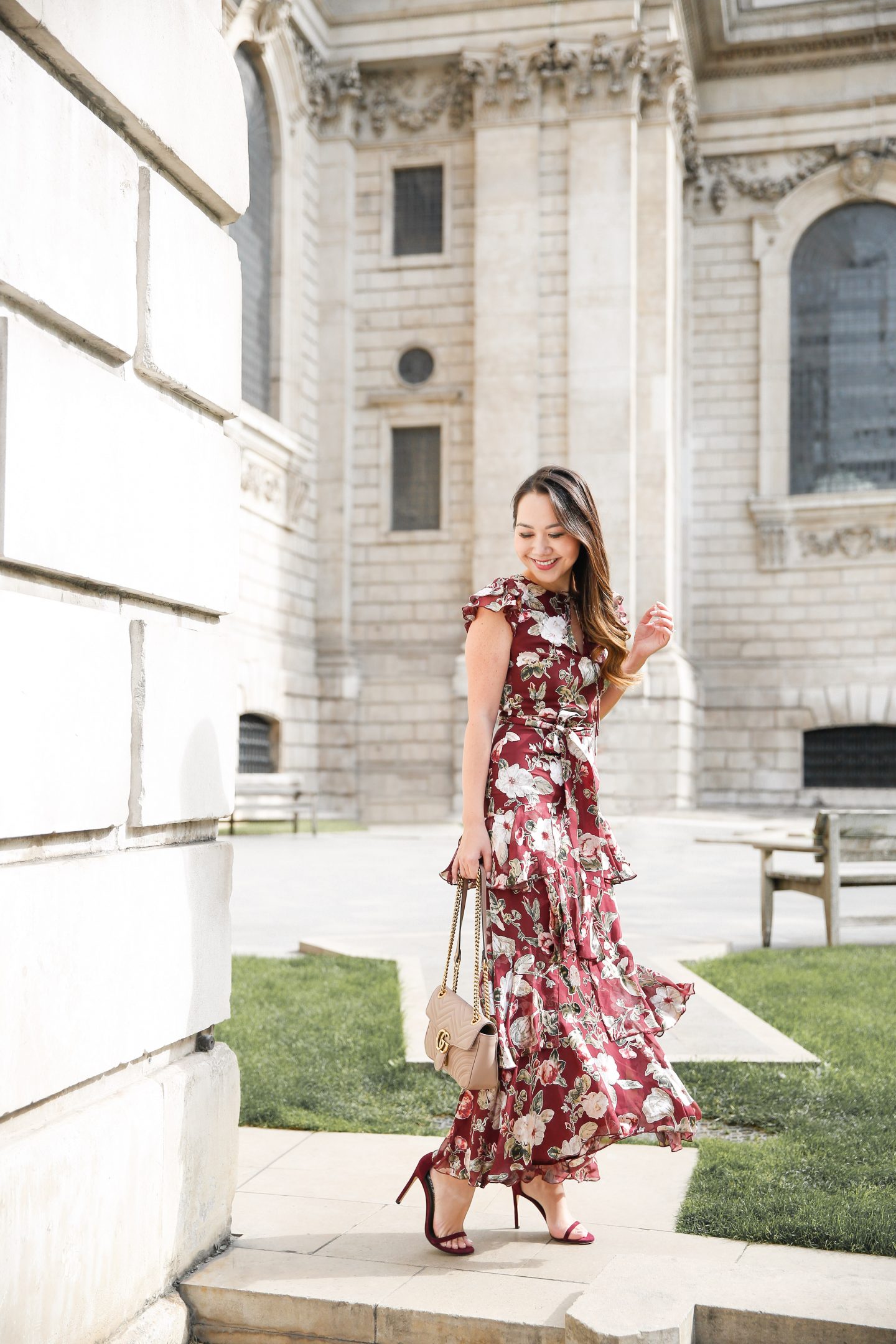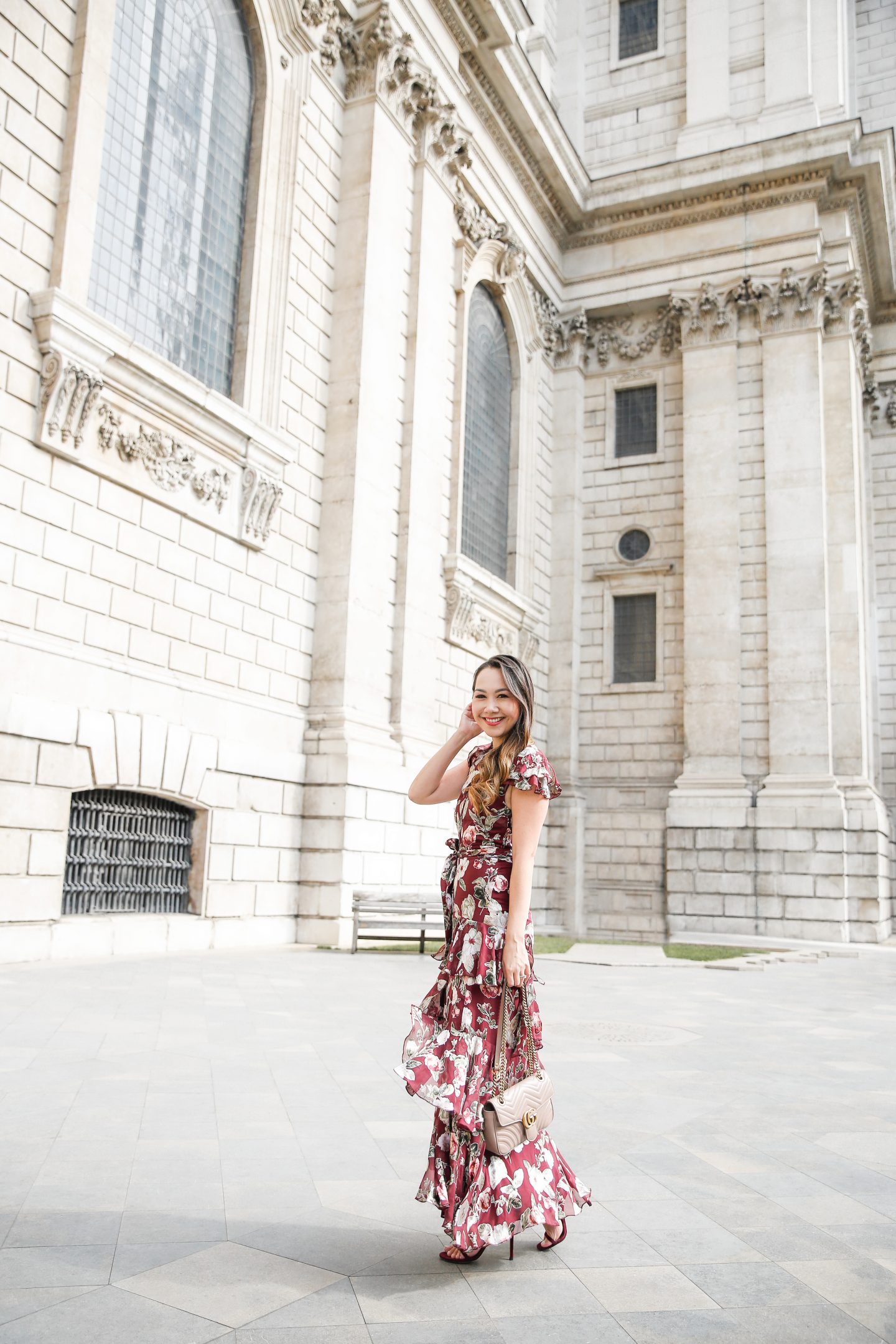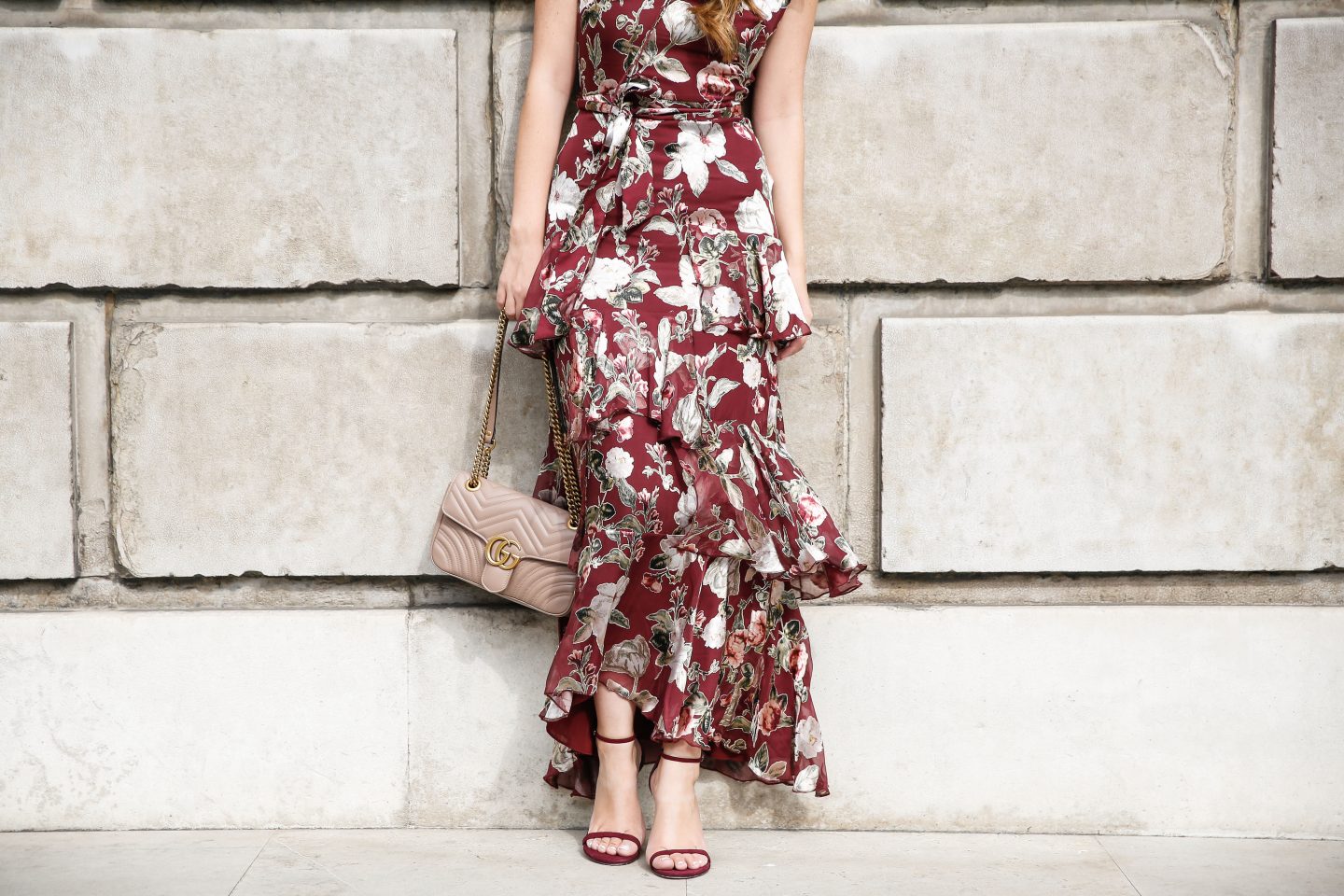 Alive & Olivia Burgundy Maxi Ruffled Dress // Stuart Weitzman Nudist Sandals // Gucci Marmont Nude Flap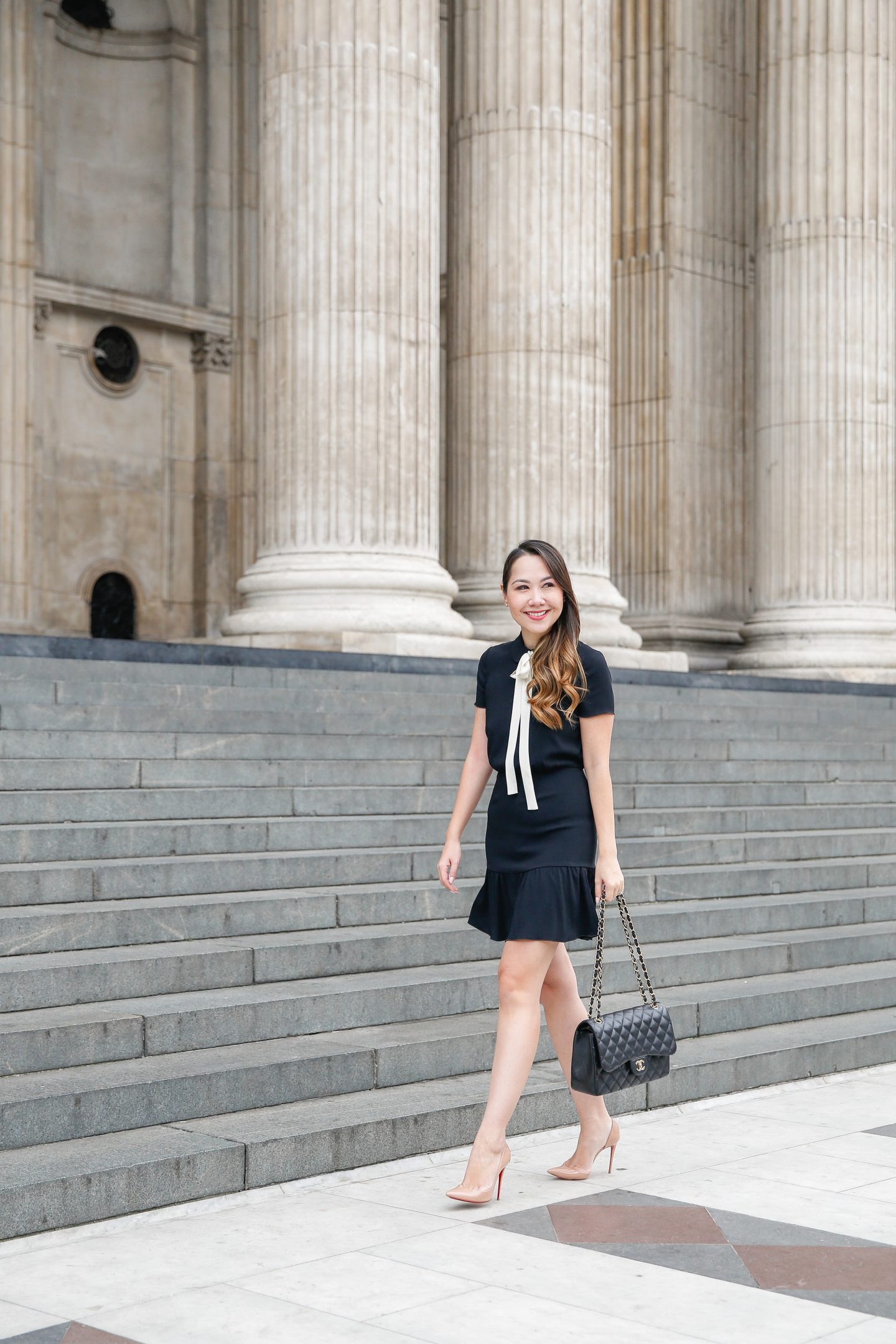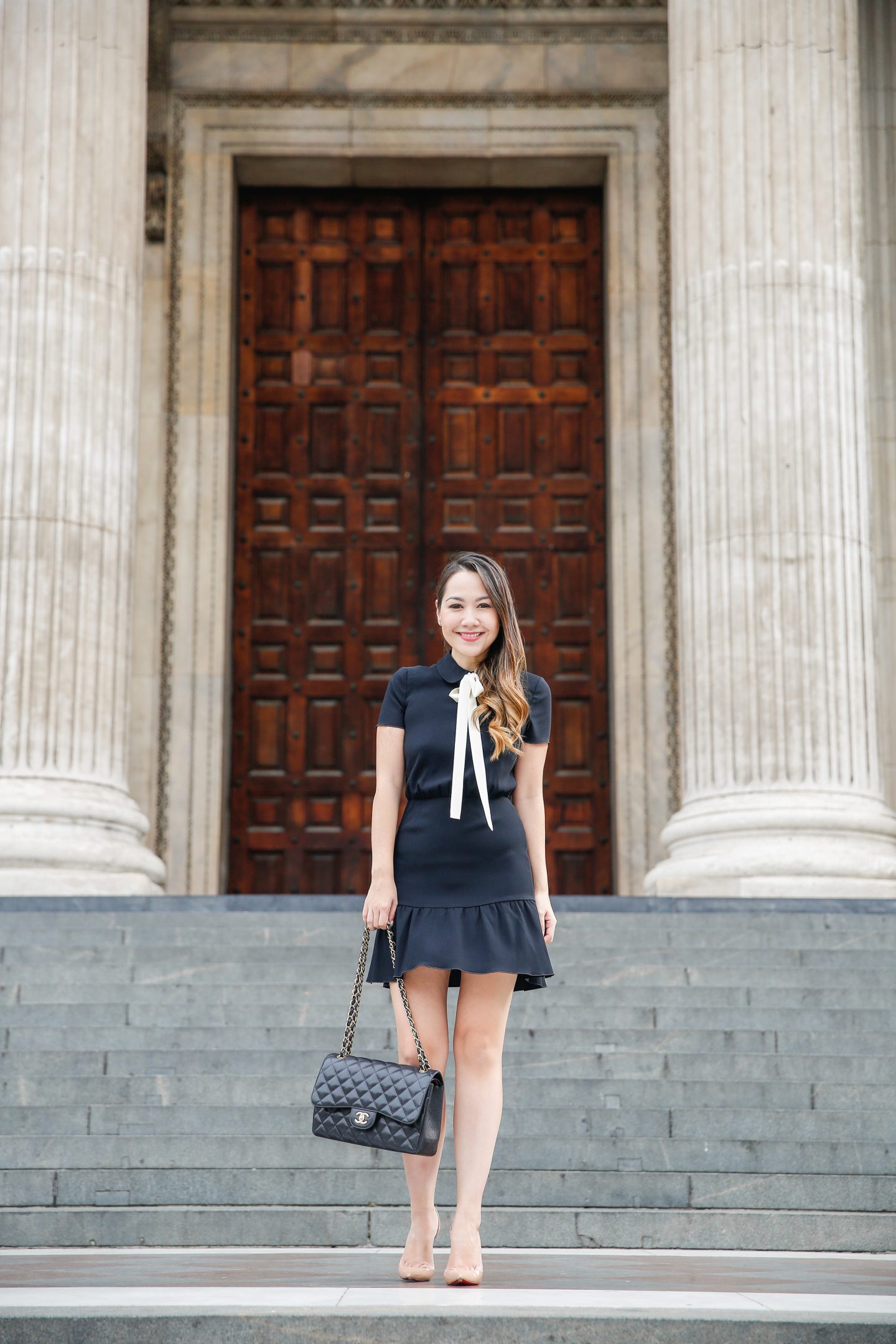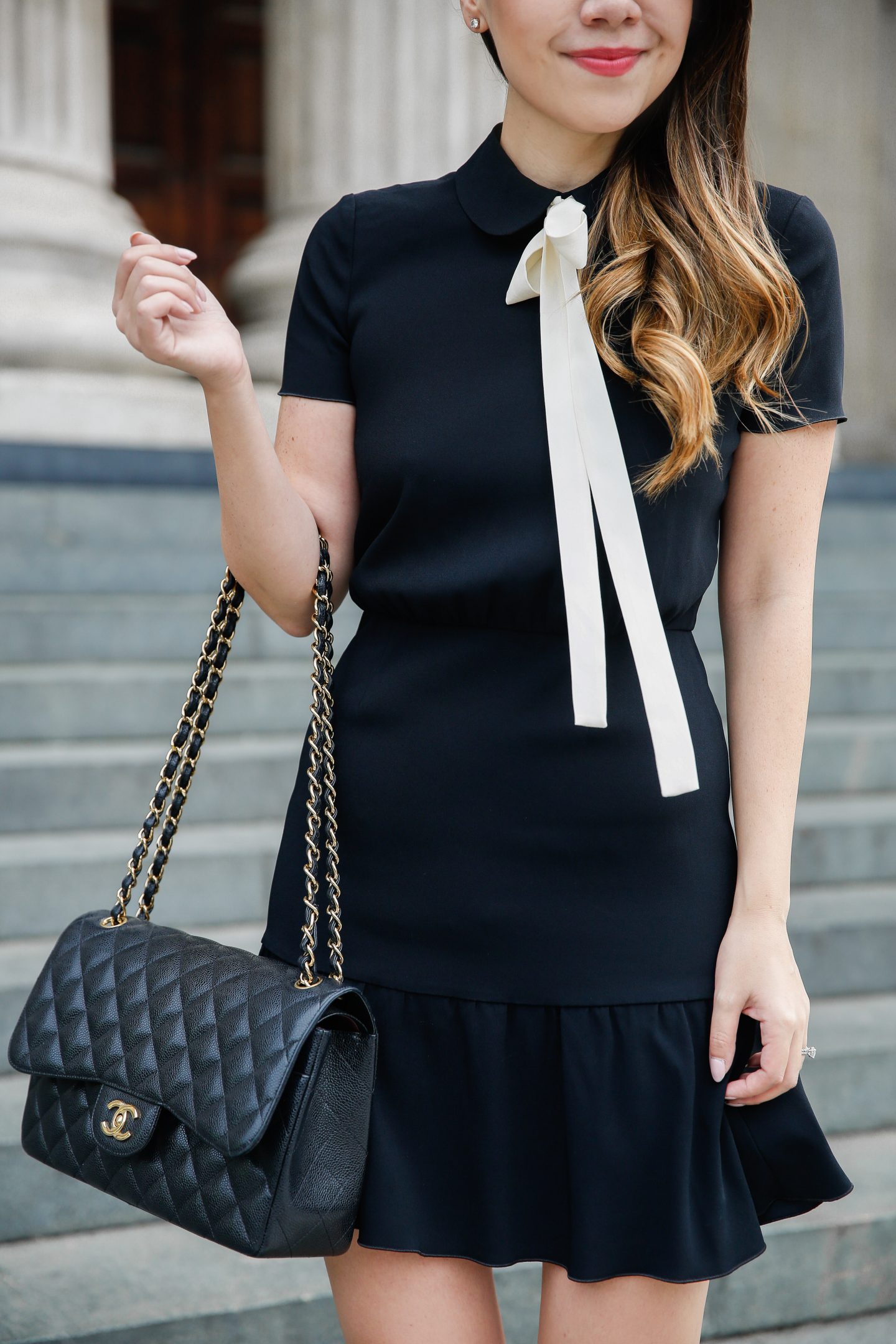 Black & White Mini Dress // Christian Louboutin Heels // Chanel Jumbo (not available online)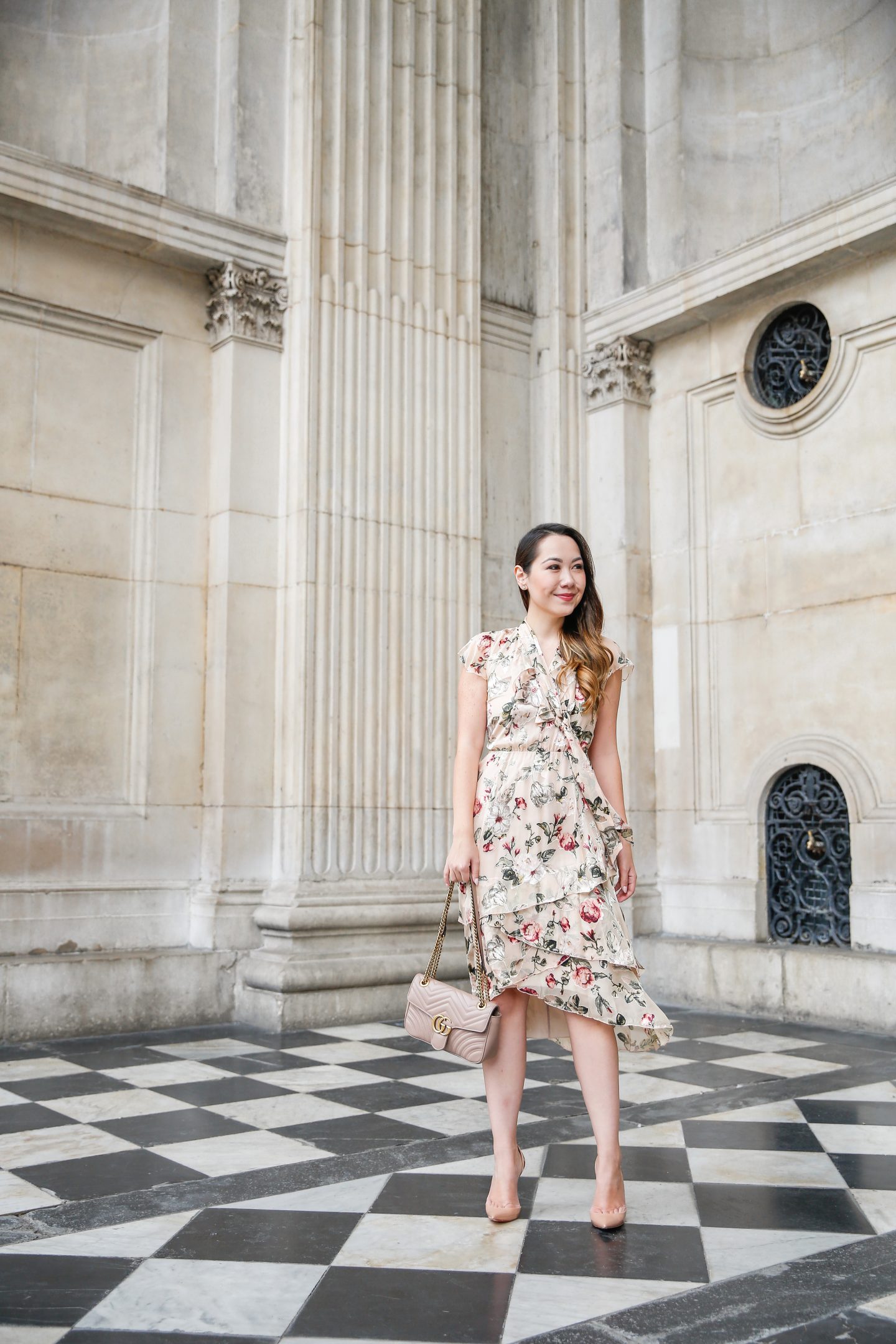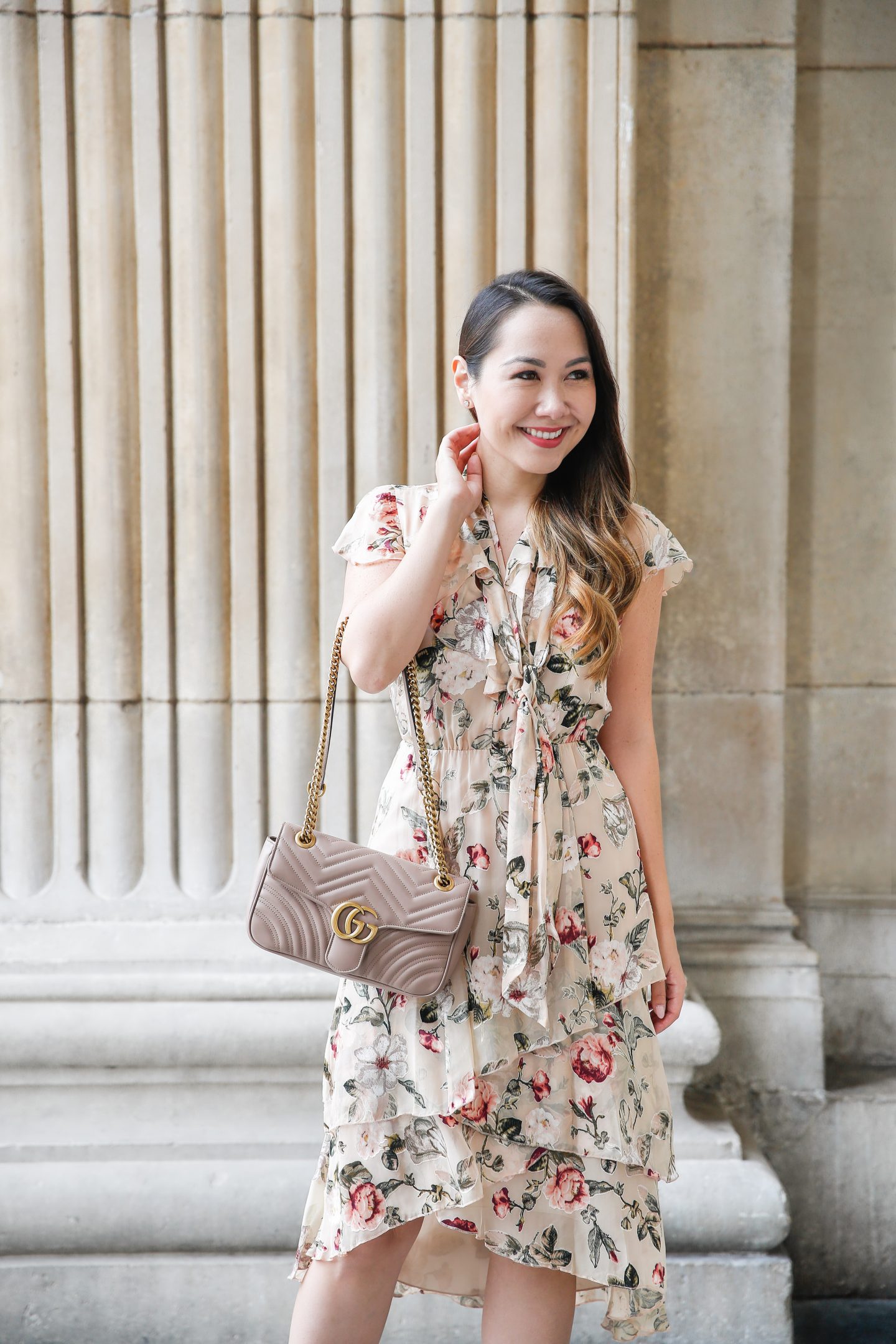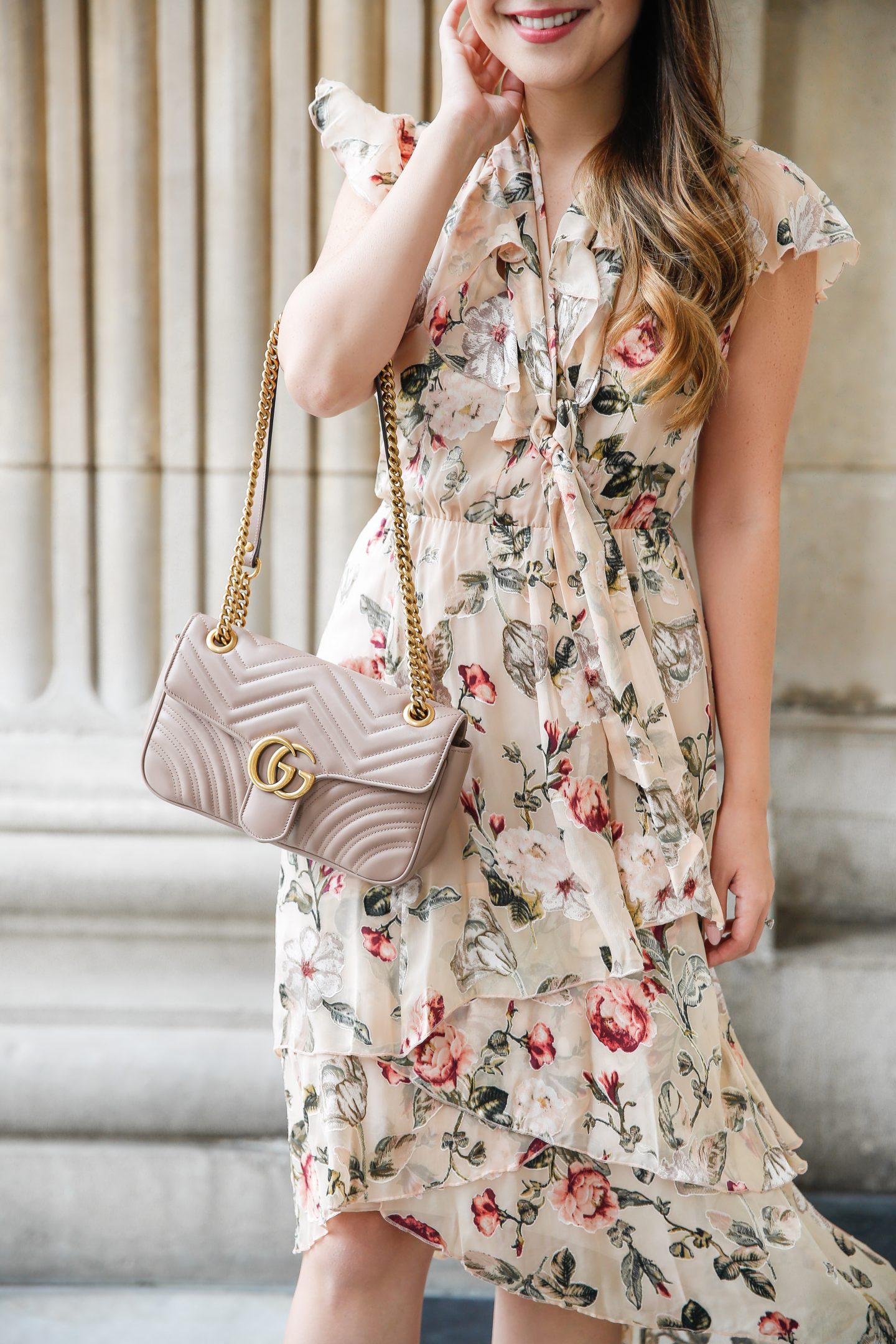 Alice & Olivia Beige Ruffled Midi Dress // Christian Louboutin Heels // Gucci Marmont Nude Flap
I am all about the florals this autumn – the time has long gone when florals just meant spring! There are so many gorgeous ways to make florals work for the cooler months and my heart skipped a beat when I saw Alice & Olivia's new line at Net-A-Porter. The photos do not do these fabrics justice; gorgeous velvet accent textures and shimmery iridescent colours. This burgundy maxi and this wedding-perfect cream number stole my heart!
For more feminine pieces with a little more structure, there is nothing more chic than monochrome and I fell in love with this sharp-but-playful REDVALENTINO dress. For a more casual but still pulled together look, I am obsessed with this grey coat. The perfect relaxed fit and the softest, most comfortable wool fabric. So in love! I teamed it with a cami from my favourite lace camisole brand and a simple pair of skinnies.
Are you as excited for autumn as I am? Bring on the golden leaves and sweaters 🙂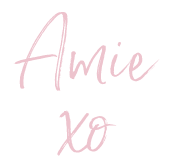 Thank you to Net-A-Porter for sponsoring this post!