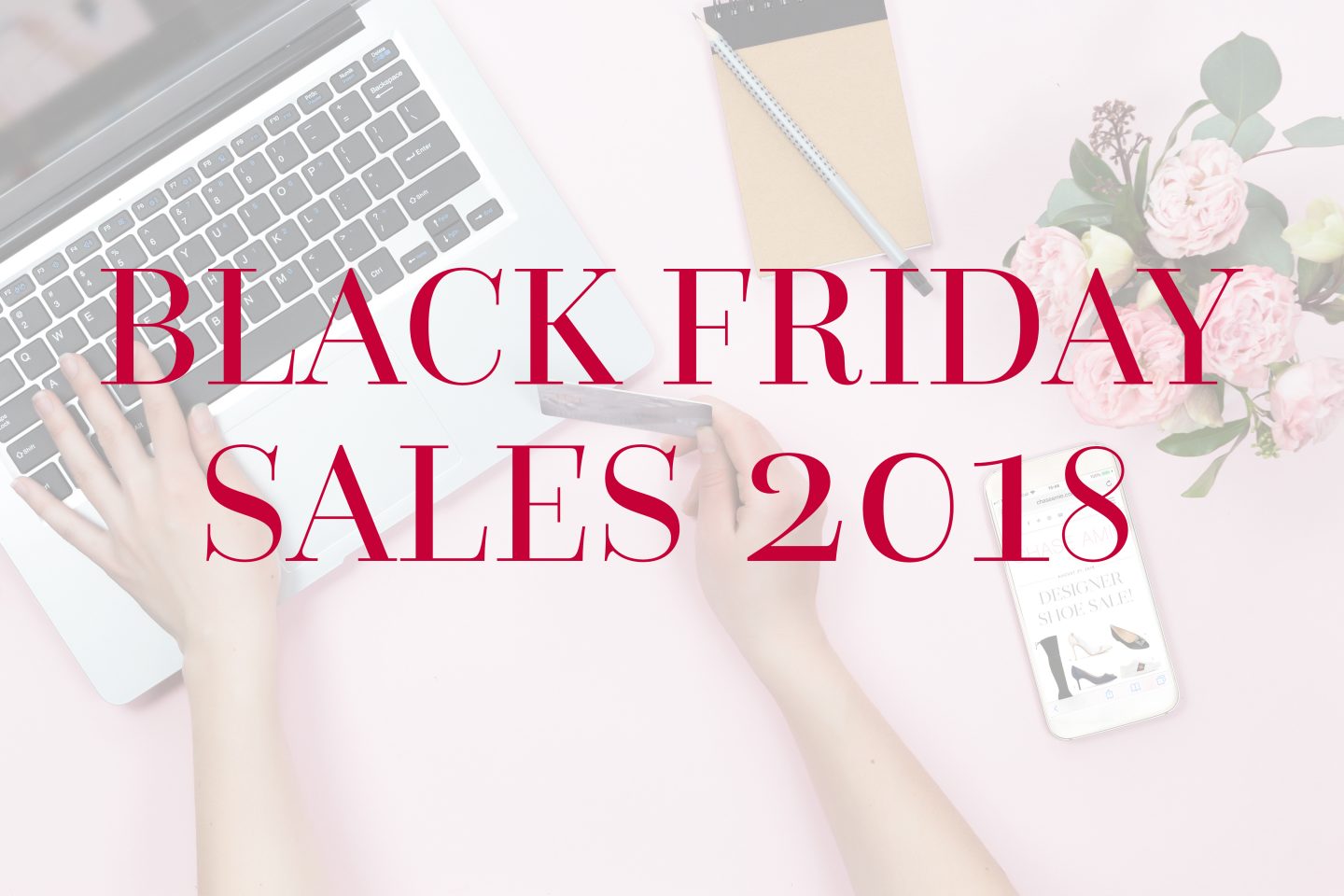 We are fast approaching the biggest sales period of the year – Black Friday! No longer just one day of sales, Black Friday has turned into a whole week of deals with many starting on the Monday and Tuesday, carrying right through the weekend. Confused about when your favourite sales start and what to budget for? Read on for all the latest Black Friday 2018 sales info!
When Do Black Friday 2018 Sales Start?
Some Black Friday sales will start on Monday 19 November – these will typically be those that have regular blanket sales, such as J Crew, Ann Taylor, Loft etc. If there are specific items that you want to shop, then it's a good idea to grab items as early on as possible to ensure you get your choice of sizes. However last year, several retailers increased their offer (i.e. from 30% off to 40% off your entire purchase) so if you don't have a specific wishlist, try to hold out if you can. The vast majority of wider discounts went live by the Wednesday last year.
Similarly, many of the big sales are predicted to go live from Wednesday 21 November. Yup, you heard that right… Wednesday 21 November. Every year, many retailers chose to launch their sales a little earlier in the hopes of getting you to spend all of their money with them rather than their competitors.
When Are Black Friday Sales Announced?
This is the tricky thing – with the exception of electricals, a lot of Black Friday sales aren't announced before they actually go live which means you need to keep your eyes pealed for your favourite sales.
However we do have information from last year to go on and there is little reason to think that the Black Friday dates will change this year. The largest sales last year went live on Thursday evening, which this year will be on Thursday 22 November. However many sales went live one day early last year on the Wednesday and I expect even more retailers to follow this pattern this year. So if you want the best deals, keep a look out on Wednesday 21 November.
Some retailers do choose to still go live on Friday however this tends to be the brick & mortar sales. I expect most online sales to have already been live by at least 12 hours by the time we hit Friday 23 November (the actual Black Friday date!).
Black Friday 2018 Sales Dates
Confused about where this leaves you? I have a handy timeline here:
Monday 19 November – A few early doors sales will go live on Monday. However discounts can mostly expect to deepen so I would hold off unless you are concerned about sizes running out.
Tuesday 20 November – A decent amount of retailers will go live on Tuesday. These typically didn't deepen their discounts so if your favourite store is included, I would say go for it.
Wednesday 21 November – A large amount of sales will go live on Wednesday. In my opinion, this was the best sales day last year so if you're planning on shopping the best Black Friday deals, then I would stay by a computer!
Thursday 22 November – The rest of the Black Friday online sales will usually launch in the evening.
Friday 23 November – actual Black Friday! All sales will have gone live by this point so the choice is yours as to whether you shop in store or online.
Saturday 24 and Sunday 25 November – Still a manic time for brick & mortar stores as everyone who doesn't have Black Friday off will shop the sales. The best of the online Black Friday sales will already have been live for a few days by this point.
Monday 26 November – Cyber Monday! A few retailers will still opt to do Cyber Monday deals but to be honest, the best ones will have already gone live so I wouldn't save your pennies hoping for deeper discounts. If there's something you want, I would grab it on Wednesday or Thursday.
What Are The Best Black Friday Sales?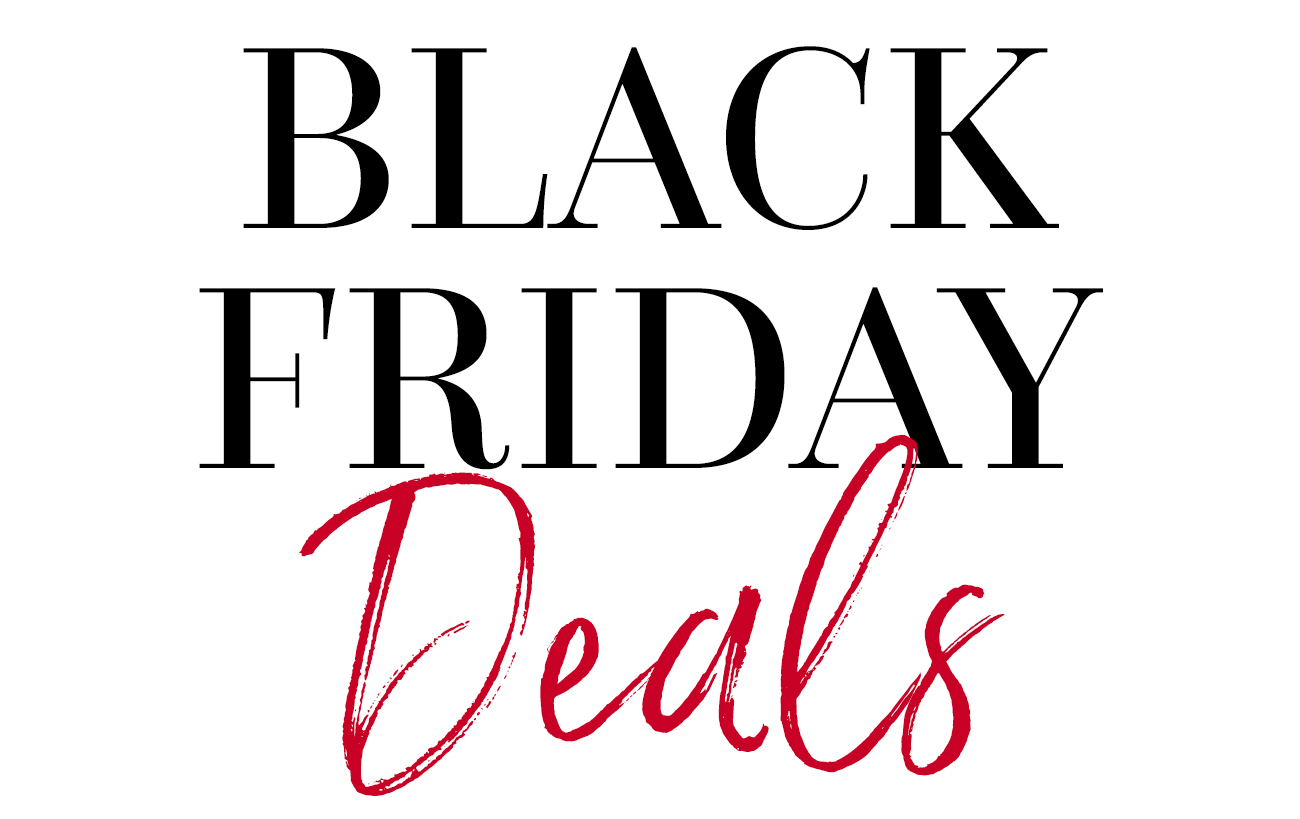 This depends on what you like to buy but last year saw the best luxury deals from the following stores:
Ssense
Selfridges
Luisaviaroma
Nordstrom
Saks Fifth Avenue
Net-a-Porter (private sale only last year – sign up for emails now!)
Bloomingdales
A lot of these retailers featured rarely discounted designers bags, shoes and clothing. You have to be quick when it comes to luxury items as things sell out super quickly!
For general fashion, my favourite sales are always the blanket sales where you get a fixed discount (usually 30-50%) off the entire store. It's the best way to snag things which don't usually go on sale, including brand new arrivals. My favourite fashion retailers from last year all included blanket sales – here is my list of the best of them (so definitely worth keeping an eye on this year!):
Shopbop
Tory Burch
J Crew
LOFT
Ann Taylor
Madewell
Tuckernuck
ASOS
What else should you be buying from the Black Friday sales? Be on the look out for great deals on electricals and general home items – Amazon reigns supreme here with Walmart (US) also typically doing a ton of offers as well as John Lewis and Debenhams in the UK.

Live Updates on Black Friday Sales Information 2018
Carrying on my tradition, I will be posting 9 days of videos for the Black Friday week (starting on Sunday 18 November and finishing on Monday 26 November), covering all the best deals as well as a ton of other content!
I have so much great stuff planned for the week including an incredible giveaway, gift guides, lookbooks as well as of course, a comprehensive round up of the very best Black Friday deals!
I will be updating this page and my blog as I hear more so make sure to bookmark it if you want to be the first to hear about all of the Black Friday sales!