I did say I was wrapping up my blog wedding series to focus on my wedding series on my channel but with my first wedding video of 2018 still a couple of weeks away, I thought I would write a little post for all of you who got engaged over the holidays.
First of all – congratulations!! It really is the best feeling to be newly engaged; there's so much joy (and champagne – and cake!) floating around that it's difficult not to be on a high. I'm pretty sure I just walked around in a happy daze for the first month so be sure to soak it all in!
Once the euphoria begins to dim (just a little ;)), you may want to get stuck straight into planning like I did. Being a fairly organised person, I thought planning would be a breeze. Whilst it hasn't been a nightmare, it's definitely been a learning curve! And now that I'm over half way through wedding planning, I thought I would share some of my planning and just general newly-engaged tips for any of you brides-to-be out there 🙂
First Things First
There are all kinds of lists out there telling you what you 'must' do when you get engaged but I only found a few of them to be true. Here are my 'must-dos' 🙂
Insure your ring. If you're anything like me, you'll be terrified about losing it. Insuring it will be helpful for this but be sure to shop around – I had no idea how pricey insurance can be for things like this!
Set a wedding budget but don't get too specific with the allocations yet. It's good to estimate but chances are, you'll be way off with at least a few of the areas.
Get on the same page as your fiancé about the type of wedding and the style of venue you want. If possible, book to see some venues as soon as possible. It's very difficult to plan anything without your venue and popular ones get booked up way in advance.
Next Steps – What To Prioritise
If you're lucky enough to get your venue sorted promptly, then I would definitely suggest focusing on booking your photographer, videographer and band/ DJ next. It can be a challenge finding vendors you love within your budget so to add date limitations in there is never helpful!
After this, I would absolutely recommend booking in for some wedding dress appointments! Finding my dress took me so much longer than I thought it would so ease the pressure a bit by leaving plenty of time 🙂
The Planning Mistake I Made
Apart from booking in major vendors, I would recommend not buying anything else for the wedding in the beginning stages unless you have to. No matter how set you are in terms of what you envision for your big day, there is a big chance that things will change over the course of all your planning.
There were several non-essential things which I purchased just out of pure excitement that I'm now not going to end up using because they don't fit with our plans anymore. Thankfully, these were all small ticket items but I'm not a fan of waste – if I could do it again, I would have been more strict with myself and saved everything to my 'buy-it-later' folder.
General Planning Observations
After a solid 8 months of planning, there are a few things that I now know to be true:
As much as you may think it's impossible, you will get to point where you won't be that into wedding planning. This was unthinkable to me when I first got engaged but truth be told, I really go through phases! Sometimes, all I want to do is talk all things wedding – other times, I'm just not that fussed and don't do anything wedding related for weeks. My advice? Take advantage of the time that you're super enthusiastic about it – you'll be thankful for these productive bouts of time when you're not so into planning!
No matter how expensive you think wedding services and items are, they will still exceed your expectations! Catering and furniture hire in particular came in at a lot more than we expected, so try to get quotes for these sooner rather than later so you can adjust your budget accordingly.
Delegate! I thought I could (and wanted!) to do it all. Turns out, planning a wedding is a huge task with a never ending list of moving parts. It took me a long time to get there but asking for help from loved ones really will help to keep you sane 🙂
And that's it for this post! I hope you found it useful and congratulations to any newly engaged couples once again! There are definitely parts of wedding planning that are stressful but so much of it is wonderful too so try to remember to enjoy it; you'll hopefully only do it once!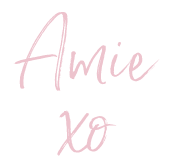 Photo: Jose Villa