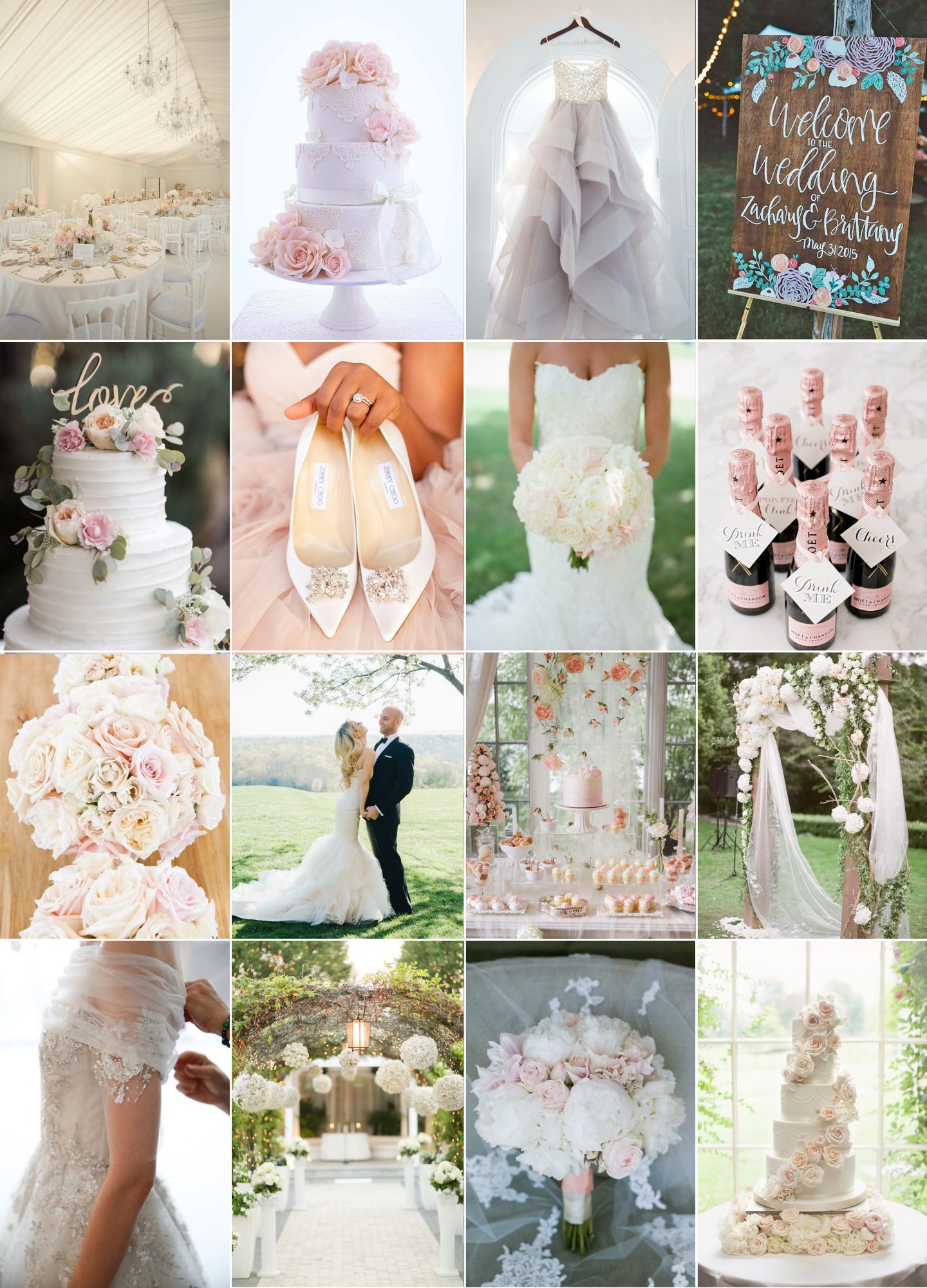 I feel like I am knee deep in wedding planning at the moment so I thought I would give a glimpse at some of the images that have been inspiring me most as well as an update as to where we're at! No surprise, I have been loving everything blush pink and have been obsessed with looking at wedding decor posts! If you want to see more, then I have been pinning away on Pinterest 🙂
We can't really nail anything down until we look at the venues – we were due to have a look a few weeks ago but the trip had to be delayed so we're now planning on visiting at the end of June. That said, we do have a few things decided. We had a further, more detailed 'budget talk' so roughly know what we're spending and where. I think I'm going to do a whole video on wedding budgeting but for us, it's been important to identify our top 3 priorities each so we know where we want to spend and where we're happy to save. Anything wedding related seems to cost a fortune so this is definitely important!
We've also narrowed down the photographer options and I think I'm that little bit closer to finding *the* dress 😀
I'm still dithering about the colour scheme for the florals and general decor and haven't moved on much beyond all white or white and pink. That said, we're currently leaning towards dusky blue for the bridesmaids dresses and I have no idea if you can really mix and match colours!? Any opinions here would be welcome – would dusky blue dresses and pale pink flowers look odd together?
The other thing that has been my favourite to pin has been wedding cakes and dessert tables. I have been blown away by how creative people are! There are SO many beautiful designs and layouts – I'm so looking forward to (and slightly intimidated by haha!) trying to create something of my own!
Thank you so much for stopping by (and apologies for the wedding waffle – I could go on for an age!)!