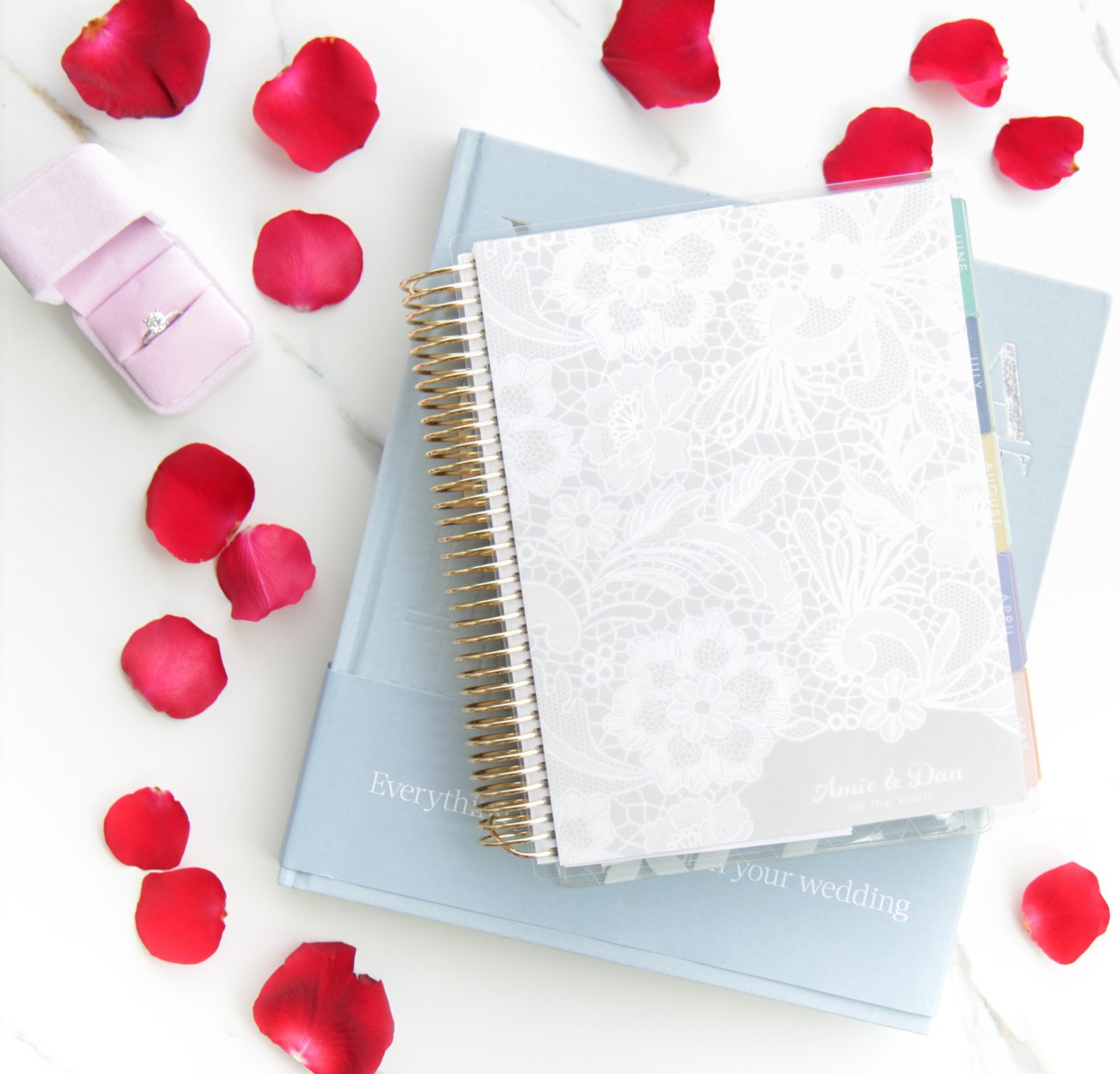 I'm back from another unintended mini blog break after a busy couple of weeks of birthday celebrations (which you can follow along with on my YouTube channel!) and wedding planning! I'm going to resume my normal blog content schedule from next week onwards but I thought I would give a quick personal wedding planning update 🙂
Since we booked our venue, it's been all systems go on the planning front and I feel like we're so much closer to defining our vision for the day. First things first though: I really wanted to get the major vendors out of the way and booked so I could properly enjoy the planning process. I don't know if any of you other brides-to-be felt the same way, but booking the vendors we want has been the most stressful part of everything so far.
The knowledge that there aren't unlimited vendors out there, and particularly vendors who are within budget and whose style we like means that I've wanted to book the most important ones (to us, anyway) as soon as possible. I very much wanted to avoid finding a great vendor only to discover that they're booked on our date so I've been spending a fair bit of time in this initial stage to try and get as much booked as quickly as we can.
Photography & Videography
I am so thrilled to say we've booked both our photographer and videographer as this was at the very top of my list of priorities. I had thought that we'd found our videographer ages ago only to discover that the price quoted had not included VAT (definitely one to look out for!). This added 20% on and in addition to unexpected travel costs, meant that this option was unworkable. Thankfully, I asked our photographer if she had anyone she could recommend – and her suggestion not only came in exactly within budget but I also loved their work even more! Lesson learnt – always ask about VAT and definitely ask for recommendations from vendors you've already booked!
Cake
I've spoken before about wanting to create our own cake but unfortunately with our venue choice, making our own cake wasn't feasible anymore due to lack of accessible kitchen space. I did a little search online and stumbled across a wonderful cake maker who just so happens to be 15 minutes away from our venue! I'm usually a firm believer in getting more than one quote but I thought she was so perfect that I only contacted her and booked her on the same day! I think my mum is a bit relieved not to have the added pressure of making the cake and I'm so excited to have our tasting and decide on the exact design!
Hair and Makeup
I booked my hair stylist a few weeks ago after finding her through a blog post. I am in love with her work so I'm very excited to work with her to find the perfect style (once I've nailed down my dress choice!). I also booked my makeup person on a whim at the weekend. I was debating doing my own makeup because I just hadn't found anyone whose work I loved within a reasonable price range. Instagram to the rescue though and I stumbled across a lady who works in the South of France whose skills looked seriously impressive! After a few emails, I decided to go ahead and book and I'm having my trial with her early next year!
Still Left To Do
As to what's left, I'm expecting to book our florist and DJ this week and I'm hoping to hear back from a few wedding coordinators. I didn't want (or budget for!) a full on wedding planner but I've heard time and time again how invaluable a day-of-coordinator is for staying sane and truly enjoying the day so I made sure to budget for this.
The only other major area that we need to focus on is the caterer. We haven't fully decided on the kind of food we'll serve yet (although we definitely have a wishlist of things we'd like to eat on the day!) so I suspect we'll get cracking on that as soon as everything else is booked.
Phew! And that's where we're at with the planning. Now that we have so many of our vendors booked, everything has become so much more real. We even started planning my bachelorette party this week! It's also a double whammy for wedding content today as a wedding vlog will be going live on my channel later tonight so make sure to keep an eye out for that 🙂
Thank you so much for stopping by!