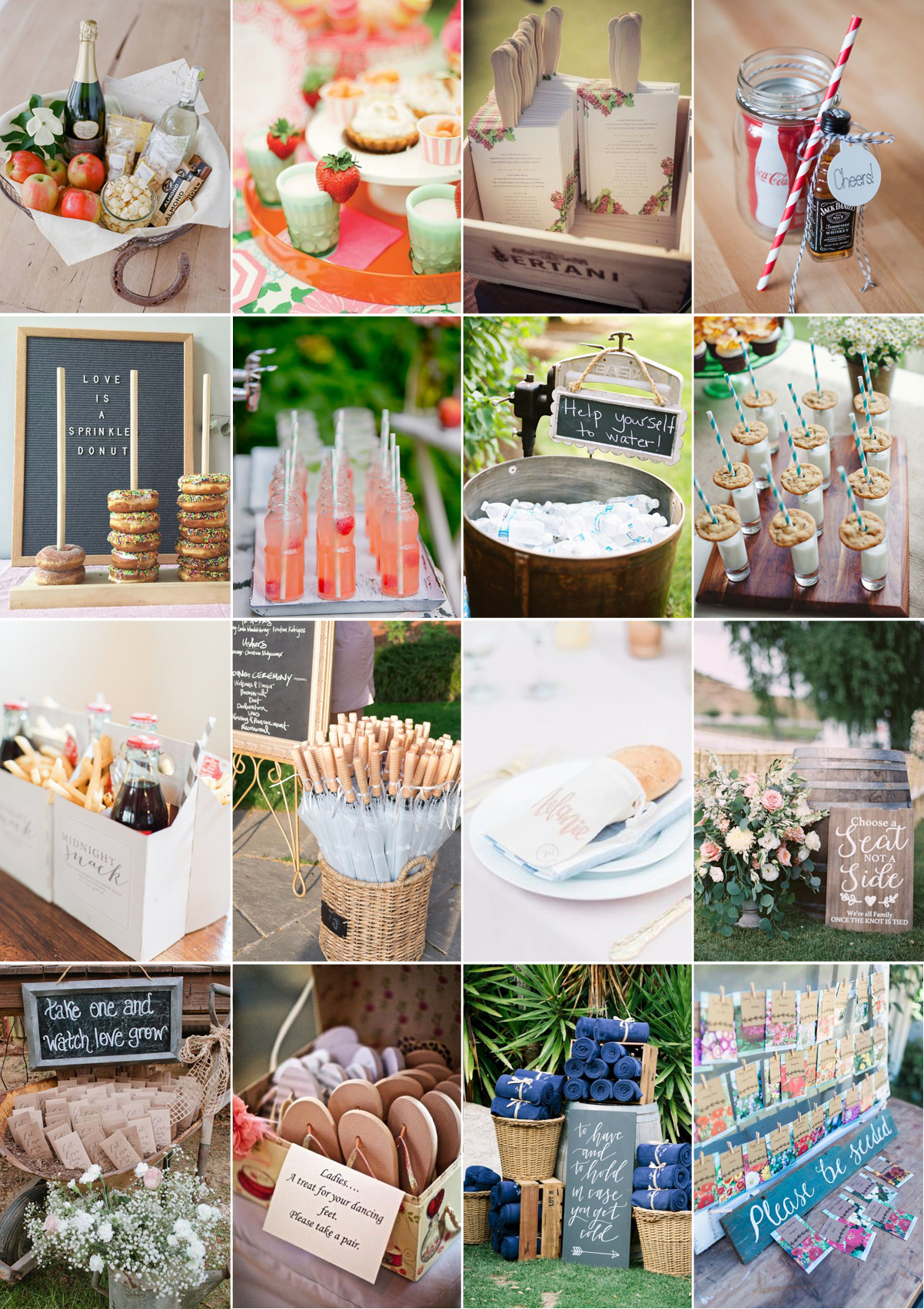 If you've been following me over on Pinterest, you'll know that I have a few different wedding related boards including one called 'Wedding Little Touches'. I mentioned in my last wedding post that I'm a huge believer in making your wedding as personal and unique as possible. This can be done in a dozen different ways of course but one of my favourites is to look as the 'little touches' that others have included in their weddings. This doesn't necessarily have to do with being centred on the couple and often, it's about making the day memorable for others.
We haven't decided what 'little touches' we're going to be incorporating into our wedding yet but I have a running list of all my favourite ideas ready for when we do have a bit more time to decide. In the meantime, I thought I would include here a few of my favourites – saved from Pinterest or other corners of the internet!
You can probably see that there is a running theme of food here as I think it's such a fun way to get creative! We first had watermelon lollies when we visited Bali last year and it was such an amazingly simple but wonderful idea! Other favourites are the cookies and milk snack which we might steal as our light night snack idea 🙂
Other ideas include cute seed packets as favours, personalised bread roll holders and accounting for weather by including umbrellas or on the other side – turning your programs into fans if the forecast is warm. And my absolute favourites? A 'Choose a seat, not a side' sign (a sentiment we very much agree with!) and welcome baskets which I'm seriously considering doing – particularly if your guests are travelling (which all of ours will be), I think it's the loveliest way to welcome people to your weekend or day.
Are you planning on incorporating any 'little touches' into your day? Or if you're already married, did you do anything out of the ordinary? Please share if so – I am always keen for more inspiration! 🙂