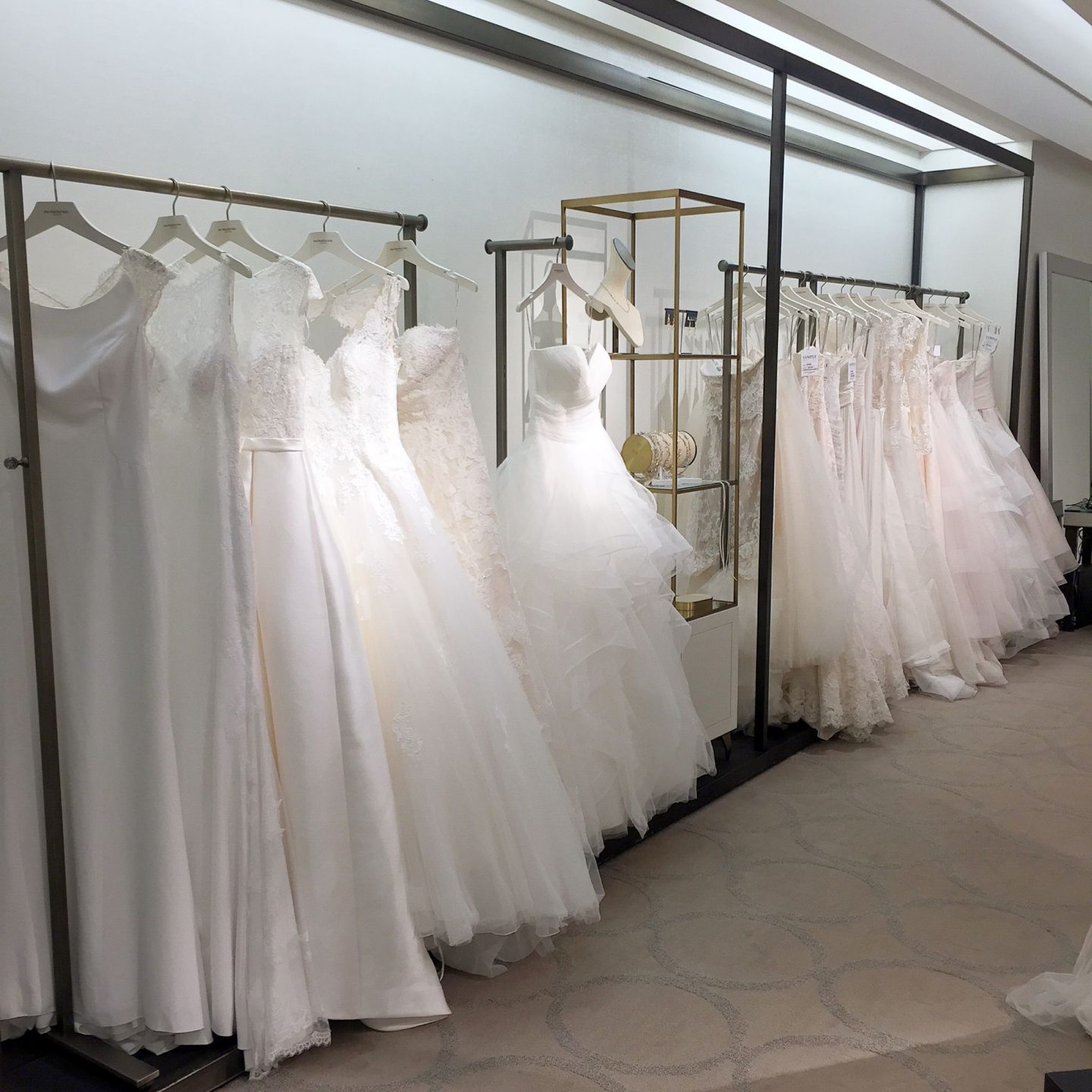 Something which has surprised me about wedding dress shopping is how quickly everyone seems to think you should start. I detailed in a previous post about how I wasn't so interested in dress shopping and actually wanted to get the major things like venue out of the way first. WELL. That was before I did actually have a proper bridal appointment where the consultants instilled in me the fear that actually, even though the wedding is more than a year away, there really isn't much time at all.
Um, really?
It turns out wedding dresses not only cost a fortune but take an age to arrive as well – the most common time frame I've heard being 7-8 months! Needless to say, I hastily booked some more appointments! I unfortunately couldn't vlog my first appointments as they were in the LA area and I'd stupidly left my camera charger behind but I did manage to snap some photos with my phone. The first appointment was with Nordstrom in Brea Mall which I tried to approach as an 'exploratory' appointment where I tried different styles on to see what I liked. The boutique wasn't the biggest but the staff were amazing (if you're going, ask for Amanda who was wonderful!) and they stocked brands like Bliss Monique Lhuillier and Hayley Paige.
These were all around the $3000 mark and now that I've been to other appointments where the price point was higher, I would say that the quality of the Bliss line in particular was amazing. There was one particular Bliss dress (not pictured here because it's still in the running :)) that was $3000 (with an extra 10% off if you buy during a trunkshow weekend!) that looked and felt much more expensive than other $5000-6000 dresses I tried on.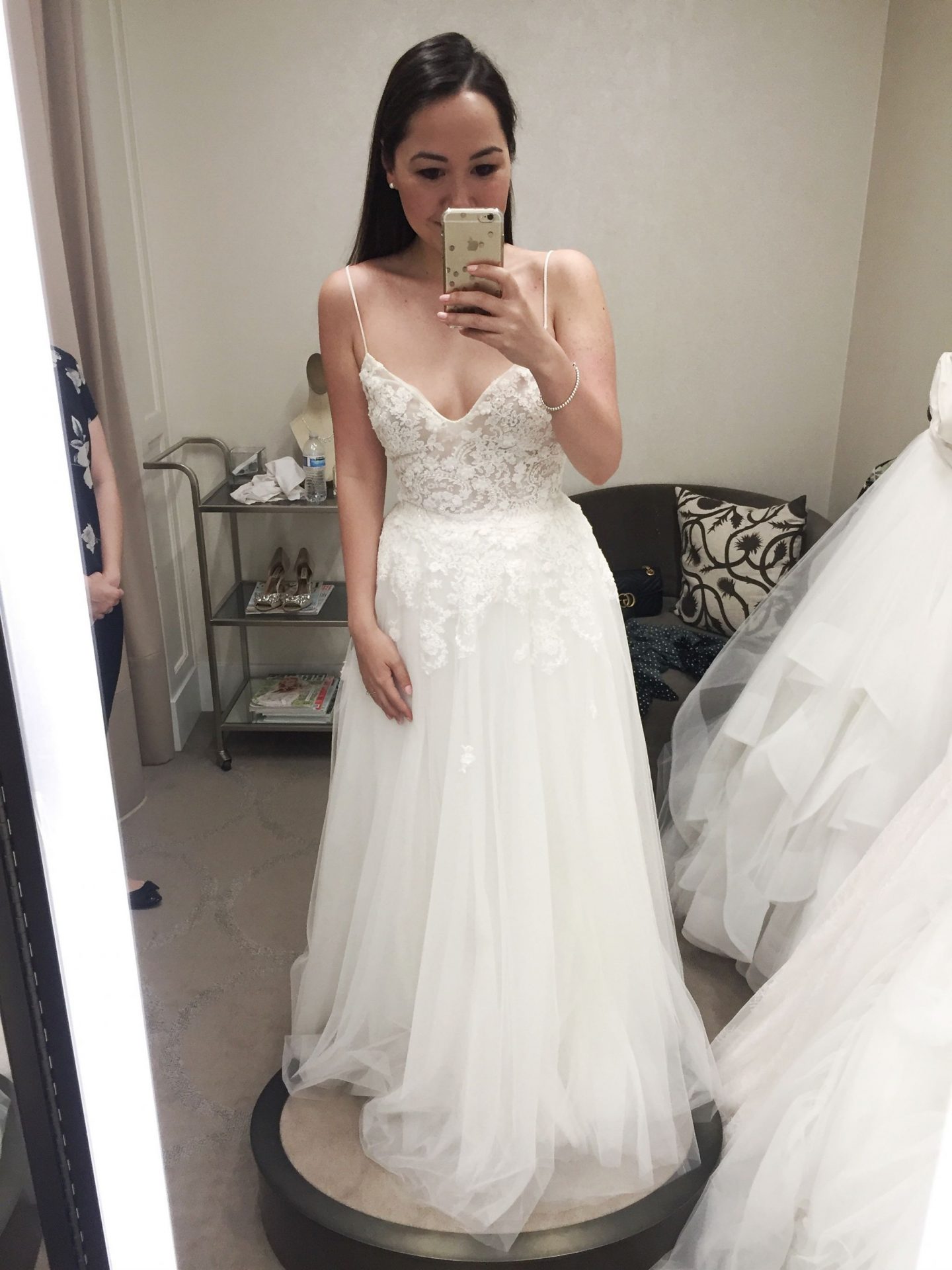 I already had a pretty firm idea about what kind of dress style I wanted and I haven't really wavered from that too much but it was good to validate what I suspected! I'm planning on doing a whole video on wedding dress shopping tips but I do think the bridal consultant is so important. Whilst I haven't had any bad experiences yet, Amanda is still my favourite and not only listened to what I said I liked (and didn't) but also pulled new things to try and suggested other options or styling.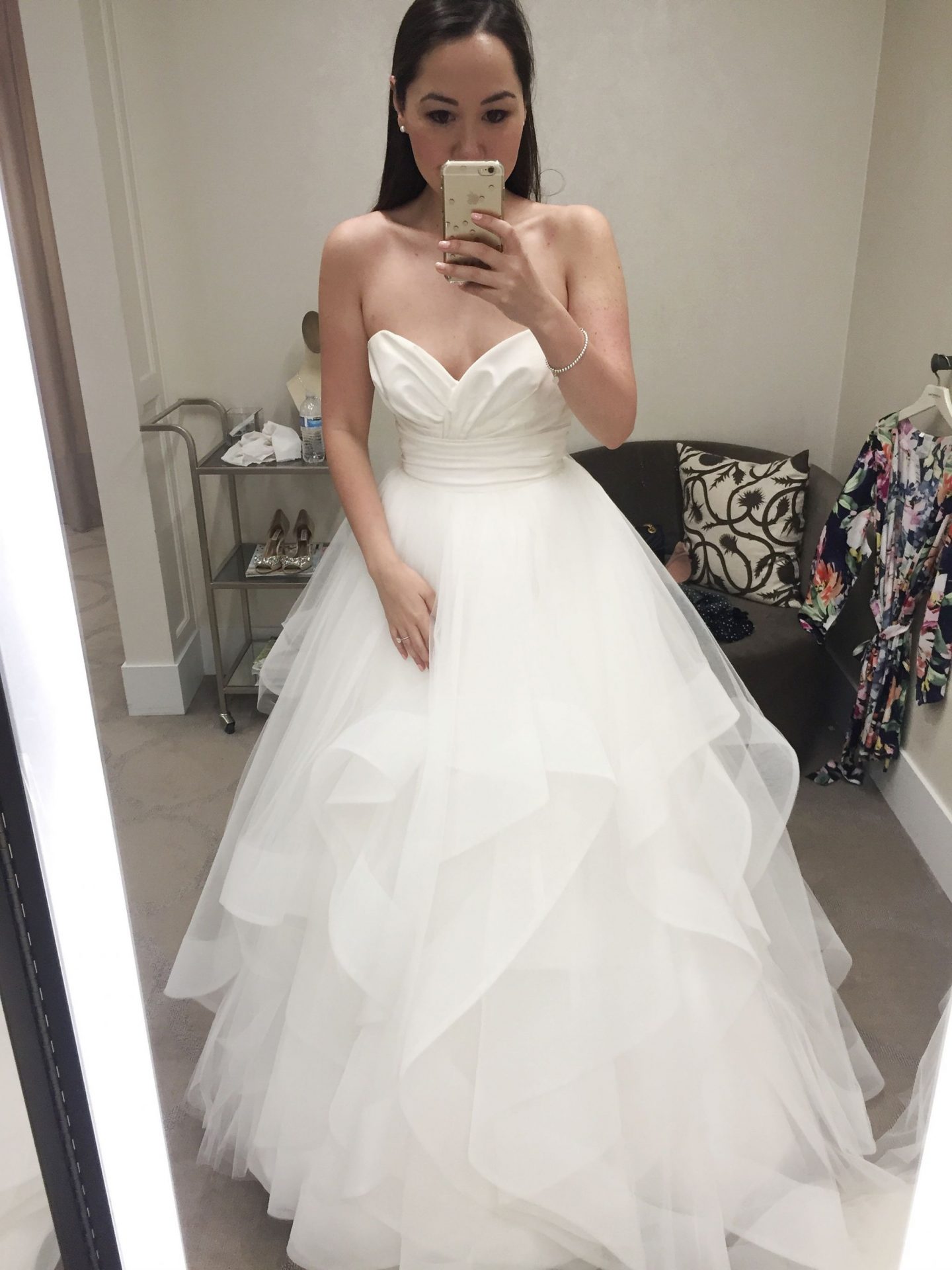 It's also important to note about the fit – and to warn whoever is with you or whoever you're showing photos to! The number one comment I heard was regarding the fit about any particular dress but the truth is that rarely if ever will a dress fit you off the rack. Dresses don't come in different sizes at the boutiques so it's very much a case of pinning and tucking and doing whatever they can to give you an idea of how it could look! Most dresses that you order will either be made or altered to fit your measurements so you do need to take this into account when assessing style 🙂
I have three more appointments booked in London now where I'll be bringing some of my bridesmaids along for their opinion as well as my mum! Two are individual brands whilst another is a general bridal boutique and I have no idea if I'll be able to film, but if I can, expect a vlog or at the very least, another edition of Wedding Dress Shopping Chronicles coming your way!
Thank you so much for stopping by!