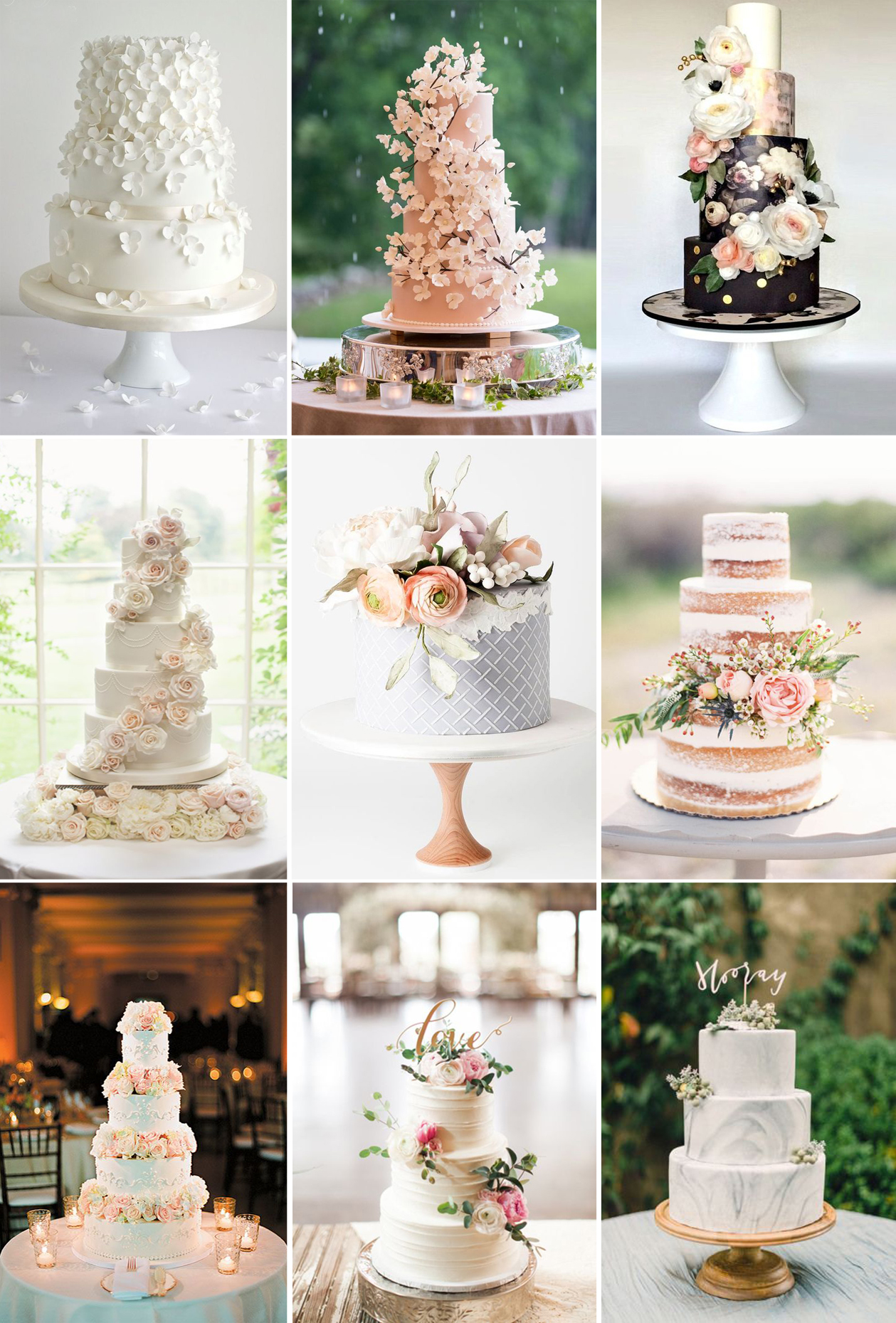 This week, I'm talking wedding cakes! I'm so happy to say that we finally booked the last of our wedding vendors – much later than I thought of course, but I'm just happy it's all done! The only thing that we had left was our caterer and our search was dragging on. Luckily our cake maker recommended a nearby caterer and when the owner of our venue also confirmed that they were wonderful, that was all the encouragement we needed, so we promptly booked them!
Now that all the vendor bookings are done with, we can finally start looking at all the other (read: much more fun!) details of the wedding! We've just booked our cake tasting for next February so I've been pouring over wedding websites and Pinterest, finding all the cake inspiration I can which I thought I'd include here! I've compiled my absolute favourite cakes above – everything from delicate painted designs to super fancy floral masterpieces!
Favourite Trends for 2017/18
I have no idea what style we'll go for yet and while I'm usually more on the 'classic rather than trendy' bandwagon when it comes to all things weddings, I do feel like wedding cakes are one area that you can afford to have some fun and go a little trendy. My favourite trends? Definitely watercolour cakes which are up there for me along with marble effect cakes – so pretty!
Another favourite? Naked cakes! We had a naked cake for our engagement party so I don't think we'll repeat the same style but if we hadn't, I'd be very tempted – it's such a pretty design and I love the fresh fruit decoration which would fit in perfectly with the overall look we're going for.
Floral Wedding Cakes
Floral wedding cakes have been popular for a long time and it's pretty easy to understand why – after all, who doesn't love the idea of a wedding filled with flowers?! Fresh flowers are a great way to save money vs. sugar flowers which tend to be labour intensive and therefore pricey. I'm leaning more towards flowers wrapping around the cake but I also love the idea of flowers separating the individual layers!
Flavours
And of course, the most important thing is how it tastes! One popular trend that we definitely hope to have is different flavoured layers. We're currently thinking 3 tiers (with maybe an extra fake layer for height!) and are hoping that our cake maker can accommodate different flavours for each. We're obviously not going to decide until we have the tasting but we're currently thinking a vanilla layer, a chocolate one and then a more 'out-there' one for more adventurous cake eatings!
For anyone already married, what kind of cake did you have? Or for any engaged ladies out there, please do share what wedding cake style you're going for – I would love to hear! 🙂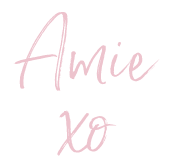 Image source: Pinterest