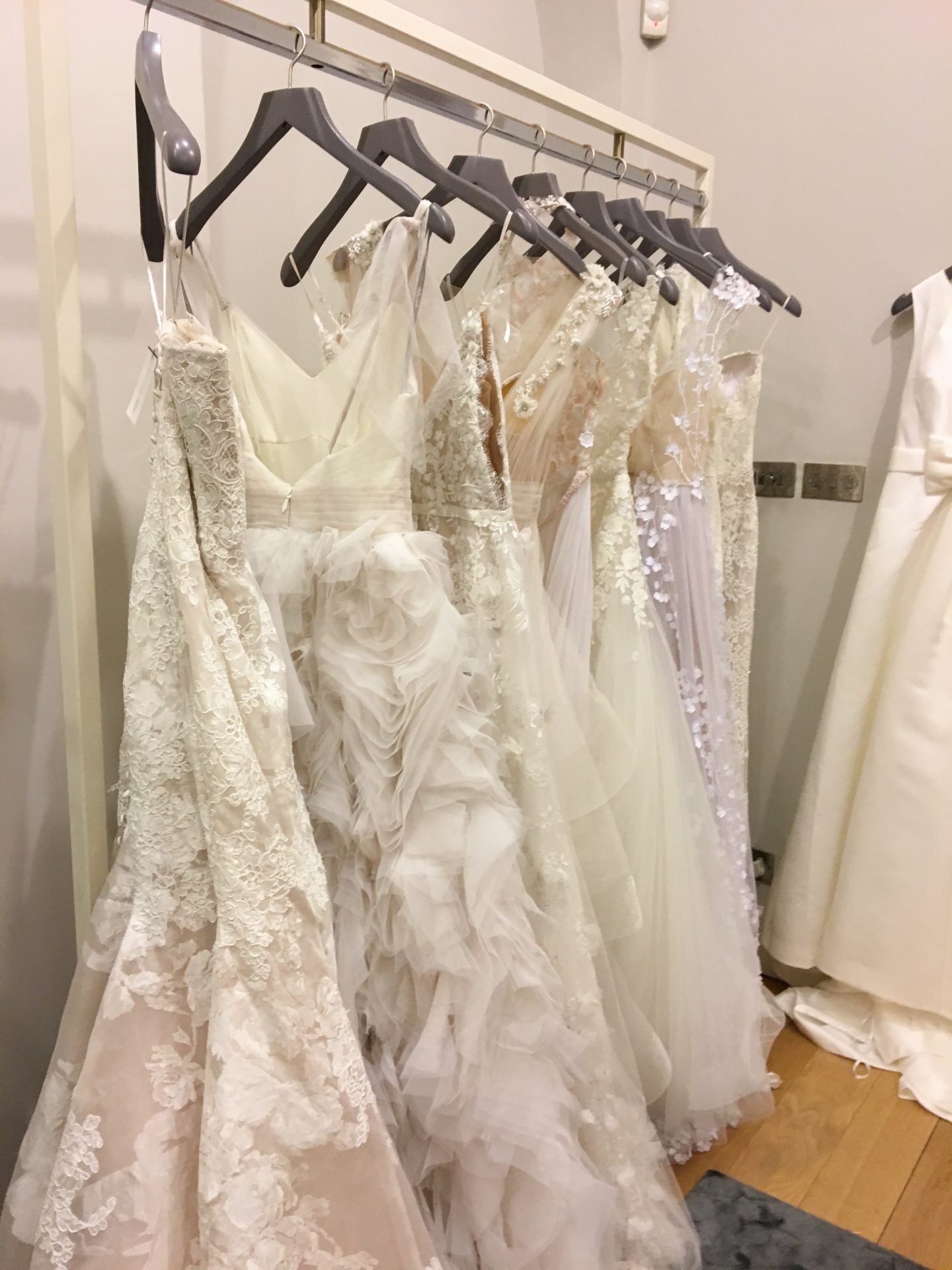 I had a whole little plan as to what the next few Wedding Wednesdays would be but then my plans got derailed slightly after our trip to France last week so I thought instead, I would share some tips about prioritising wedding costs and vendor bookings – which is a new and very current problem we're having!
We booked our venue last week and I could not be more thrilled – partly because the venue is beautiful but also because I can finally book in all our vendors! However with this comes the little problem of paying very large sums all at once. Pretty much every single vendor we're working with requires a 50% deposit to lock in the date and when you multiple that by x number of vendors – well, it's not exactly small change.
Dan and I were determined not to dip into our savings for the wedding and are preferring to put aside a set amount each month from our salaries into a dedicated wedding fund. However, that method doesn't exactly work with vendor timescales. The obvious solution is to space out the vendors but if you're keen on booking set vendors, well… any bride to be will know that time is of the essence! I don't think anyone wants to find the vendor of their dreams only to discover that they are already booked on your wedding date. So I thought I would share some tips and tricks that I've been utilising to help manage our costs 🙂
Prioritise Vendors
Prioritise vendors based on what's most important to you and book accordingly. For us, the very first vendor we booked was our photographer. We're also prioritising flowers, videography and hair and makeup (for me, not Dan obviously!).
After that, prioritise vendors according to what is most competitive. Now, I have no fancy stats to back this up but from what I've seen, photography and videography tend to book up very quickly whilst the more detailed-oriented services like cakes, hair & makeup etc. have a bit more lead time.
Deposit Negotiation
See if there is negotiation about the deposit amounts. Many vendors will be happy to either delay payment or split up deposits into smaller, more manageable amounts. It never hurts to ask the question 🙂
'Penciling-in Your Date'
Ask your vendor to pencil in your date and to notify you if there are any other enquiries. This requires a degree of trust on your part that they actually will notify you but before we booked our date, pretty much every vendor I spoke to had been willing to do this. In you're not in a position to book and pay deposits, this could be enormously helpful.
Stay Focused (aka don't be swayed by the 'pretty'!)
Put off the 'fun-but-payable-later' items – I'm specifically thinking of wedding dresses and general attire. The fashion part of the wedding is definitely one of the most fun and it's easy to want to get these things as soon as possible but most wedding dresses can be ordered 5-6 months before your wedding (but check with your dress designer as timescales can vary and you don't want to be stuck with a rush fee!). If it can be delayed with the knowledge that it's not going anywhere, absolutely delay the payment. Even if you have the money to buy it now, you could be collecting interest on it!
Wedding Dress Trunkshows
Trunkshows are a great way to save some money on your dream dress and they often incentivise you to buy with a 10% discount. However ask if there are any other trunkshows coming up before your wedding date. Most designers will do at least two a year meaning you could buy later and still score the discount.
Personal Finance Flexibility
Be flexible about your own finances. We're having to borrow a bit from our savings to make the wedding finances work but we're also being militant about setting the 'payback' schedules to ensure these funds are replenished as soon as possible. Whilst I don't think loans are ever a sensible idea when it comes to something like a wedding, see if there is any flexibility within your own savings.

I hope this was helpful to those of you who are planning a wedding! For those of you who have been there, done that – any other tips for managing wedding finances? Please share if so!