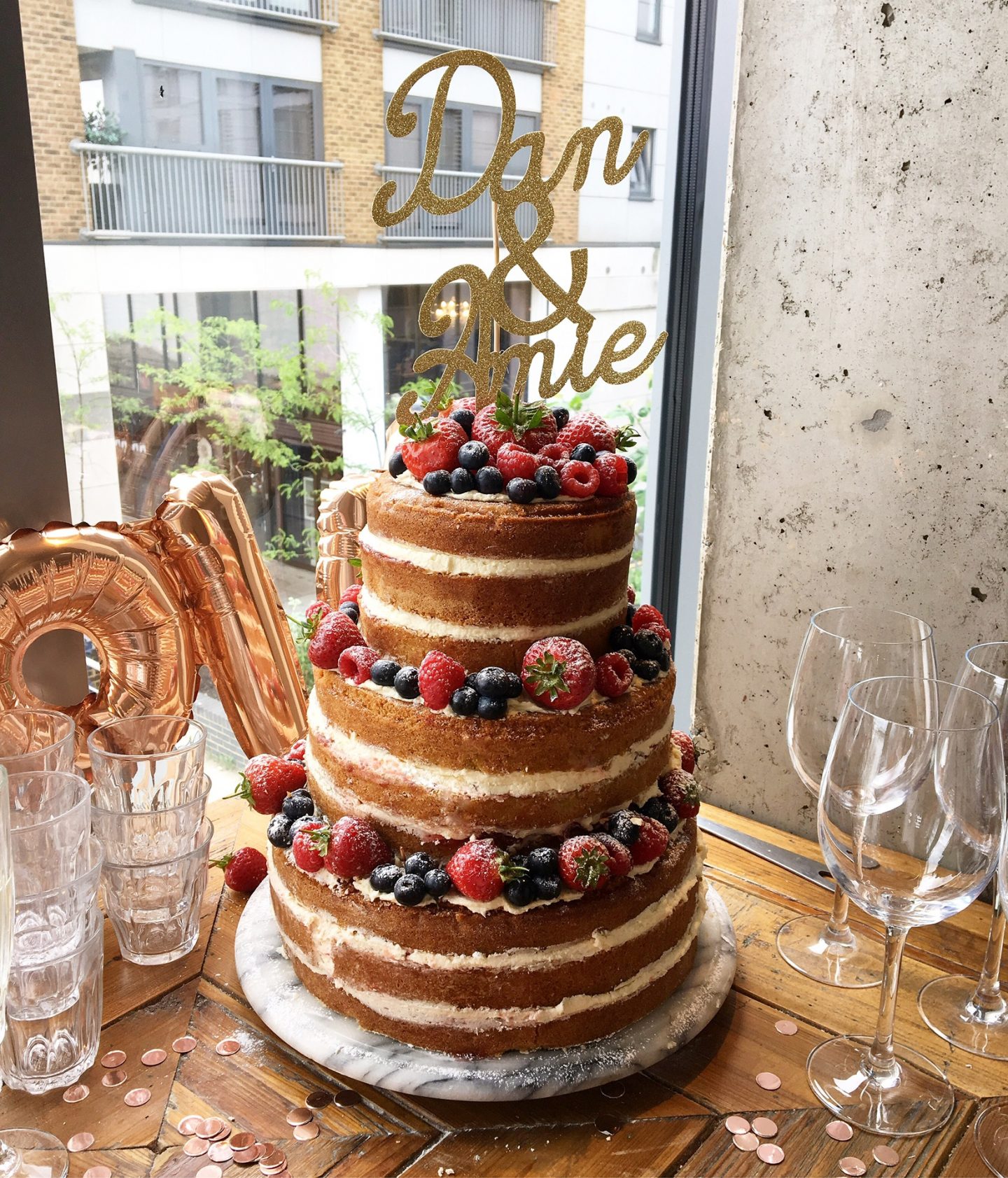 Last Sunday we invited some of our closest friends and family to celebrate our engagement at a nearby pub. An engagement party was very much a 'nice to have' rather than a must for us and since it's all essentially coming out of the same wedding budget pot, we didn't want to go too crazy with the costs (we'd much rather spend that money on the actual wedding!). With that in mind, we decided to save where we could – and that included on the cake!
I got a quote for a London bakery (who I usually love!) for a small tiered naked cake with only 2 layers for £175 + £35 delivery. I'm sure it would have been lovely but I was hoping for double that size and I definitely did not want to pay anywhere near that amount for a cake! So, challenge accepted – I asked my mum if she could bake the cake and I would decorate (i.e. the easy bit!).
I wish I had thought to document it properly but honestly, things were so hectic in the lead up to the party, that it didn't even cross my mind! I did snap a few iPhone photos documenting the process though (excuse the mess!)!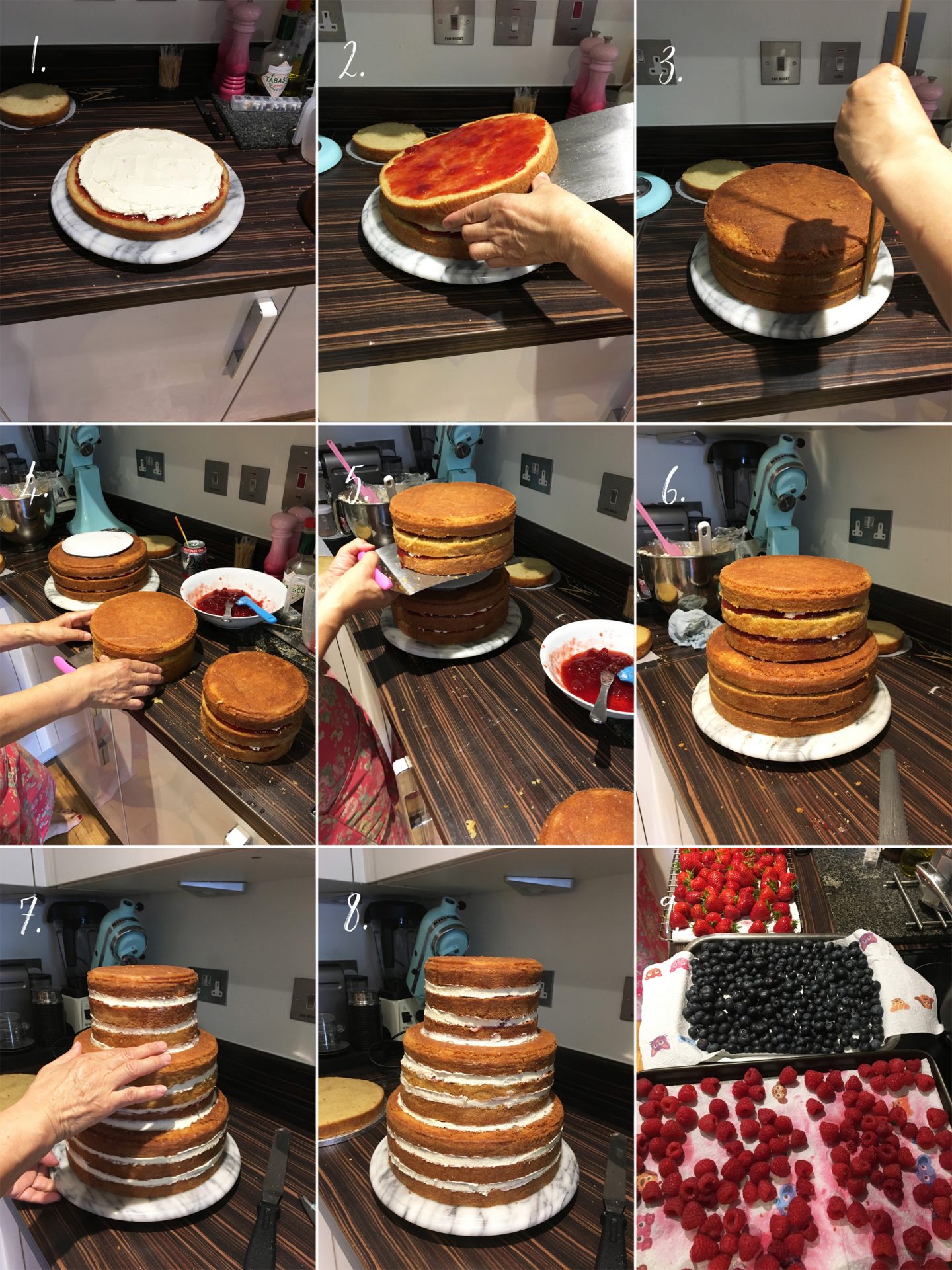 It was surprisingly easy and we were thrilled with how it turned out! The only thing that went wrong was the transportation. Even though it was only a 15 minute drive away, the cake did not travel well (unfortunately, assembling the cake there wasn't really an option) so if we were to do it next time, we would definitely take more care. Still, we were able to patch the cake back up (it initially looked like the Leaning Tower of Pisa!) and everyone was more concerned about the taste in the end!
Here's a snap of when it was still pristine in the flat!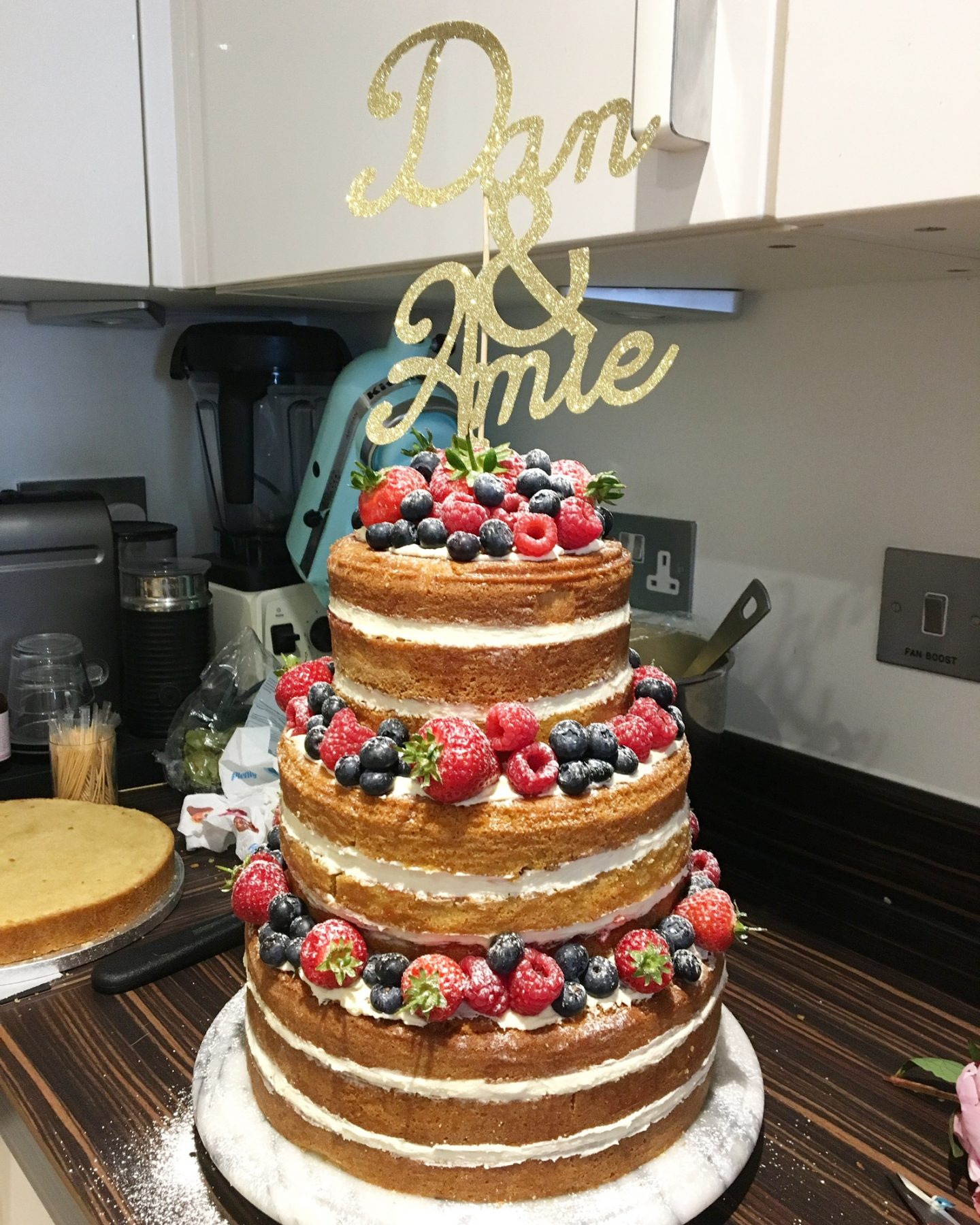 DETAILS
The recipe we used is from Good Housekeeping
The most helpful YouTube video we watched is here
The beautiful topper came from London Sparkle
I would definitely say give it a go if you're thinking about making your own cake for your engagement party or wedding (or any other event!). It was so fun to do and we were massively proud when we had people asking us where we ordered it from! We're now currently debating whether we're brave enough to make the wedding cake ourselves 🙂
Thank you so much for stopping by!