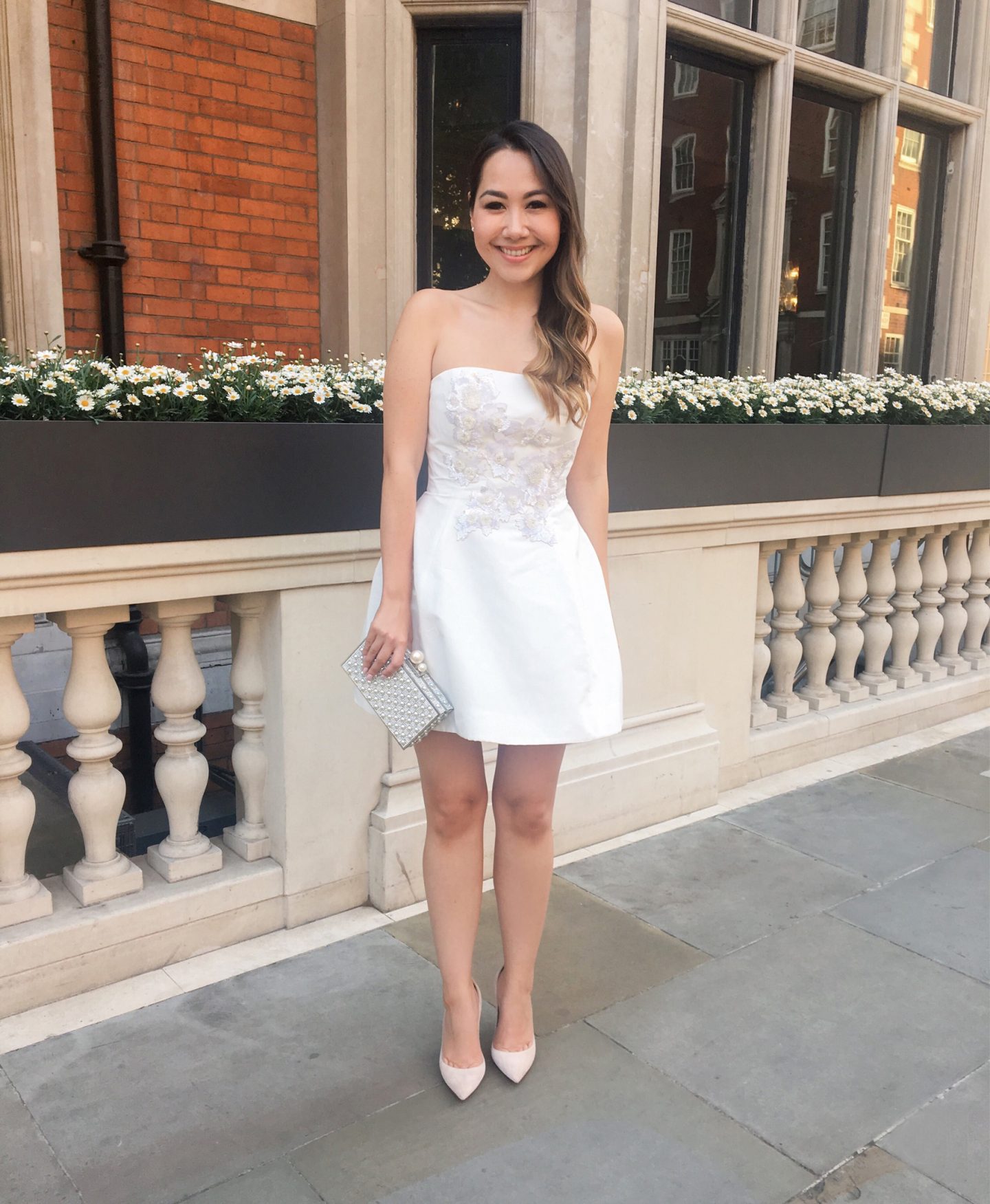 Hi everyone! So this past weekend I had my bridal shower and it was just the most wonderful day! I do have a vlog coming in the next day or two but we took a ton of photos so I thought I would share them here too 🙂 My maid of honour, Sara did an amazing job of rounding everyone up – with this many busy schedules, it's beyond challenging so I was so grateful that so many were able to make it! Unfortunately two of my bridesmaids couldn't attend (one due to being forced back on the day after all the trains were delayed by hours! There's nothing quite like British trains).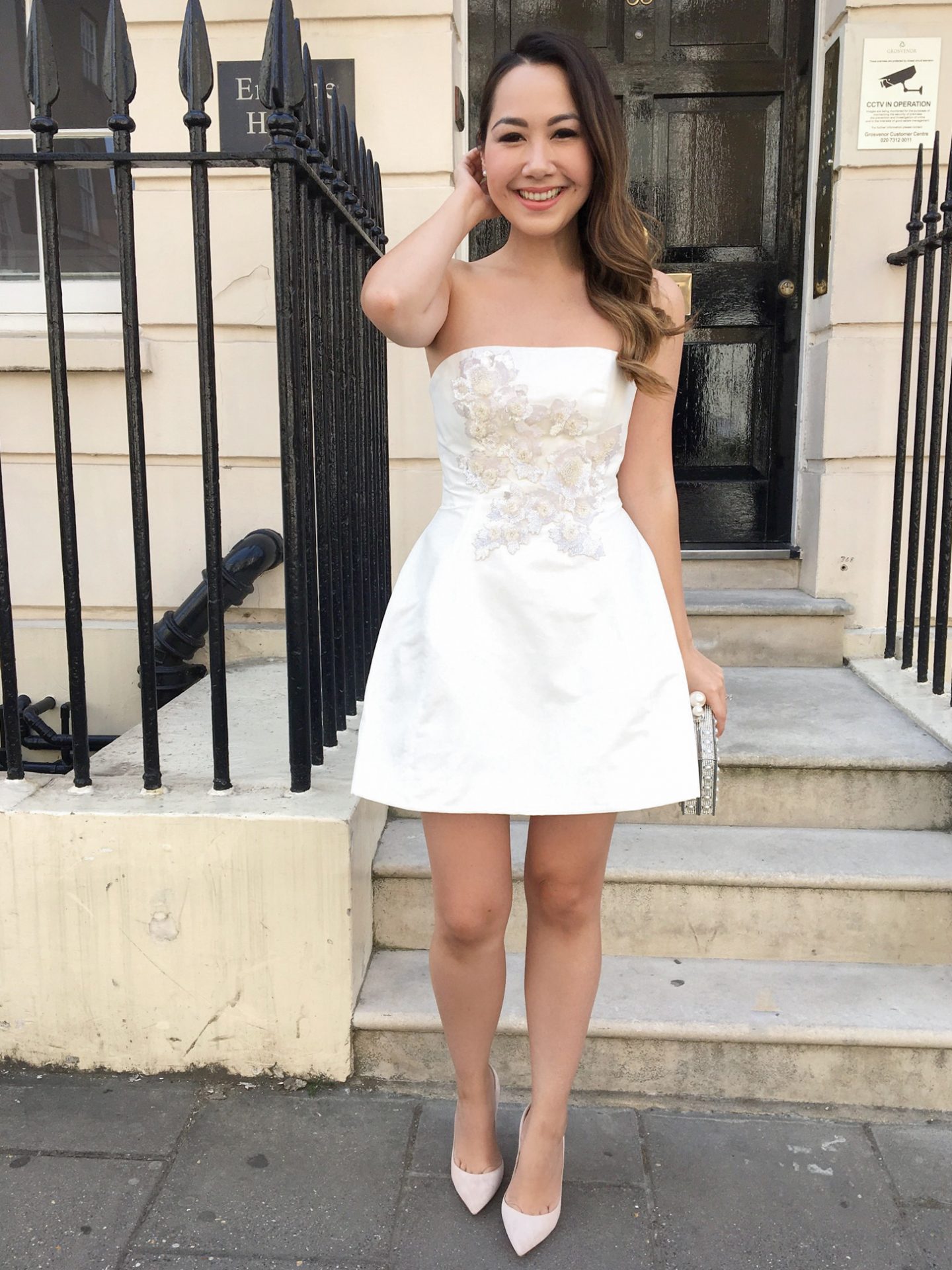 I wore a dress from Marchesa Notte which I absolutely loved! I ordered it on a whim the week before praying that it would fit and it was just perfect. I showed it to Dan afterwards and he asked if I could wear that to the wedding haha! So obviously it's guy-approved too 🙂 I teamed it with some Gianvito Rossi pink suede pumps and my new Sophia Webster pearl clutch which is sadly sold out but a similar one is available here. And of course I had to match my earrings to my pearl clutch so I went with these adorable studs which were the perfect size 🙂
We ended up going for afternoon tea at The Connaught Hotel in Mayfair and it was absolutely incredible. I'd visited the hotel once before but haven't been for years – in fact, the last time I visited was after ordering my Goyard bag which my mum kindly bought me as a graduation gift. The Connaught is part of the same hotel group as Claridges and The Berkeley (I'm a bit of a hotel nut so I've been a fan for years!) and it's every bit as glamorous as the other two hotels whilst being totally calm and serene. It's also surrounded by some incredible boutique shops so if you're visiting London, I would absolutely recommend having a wander around!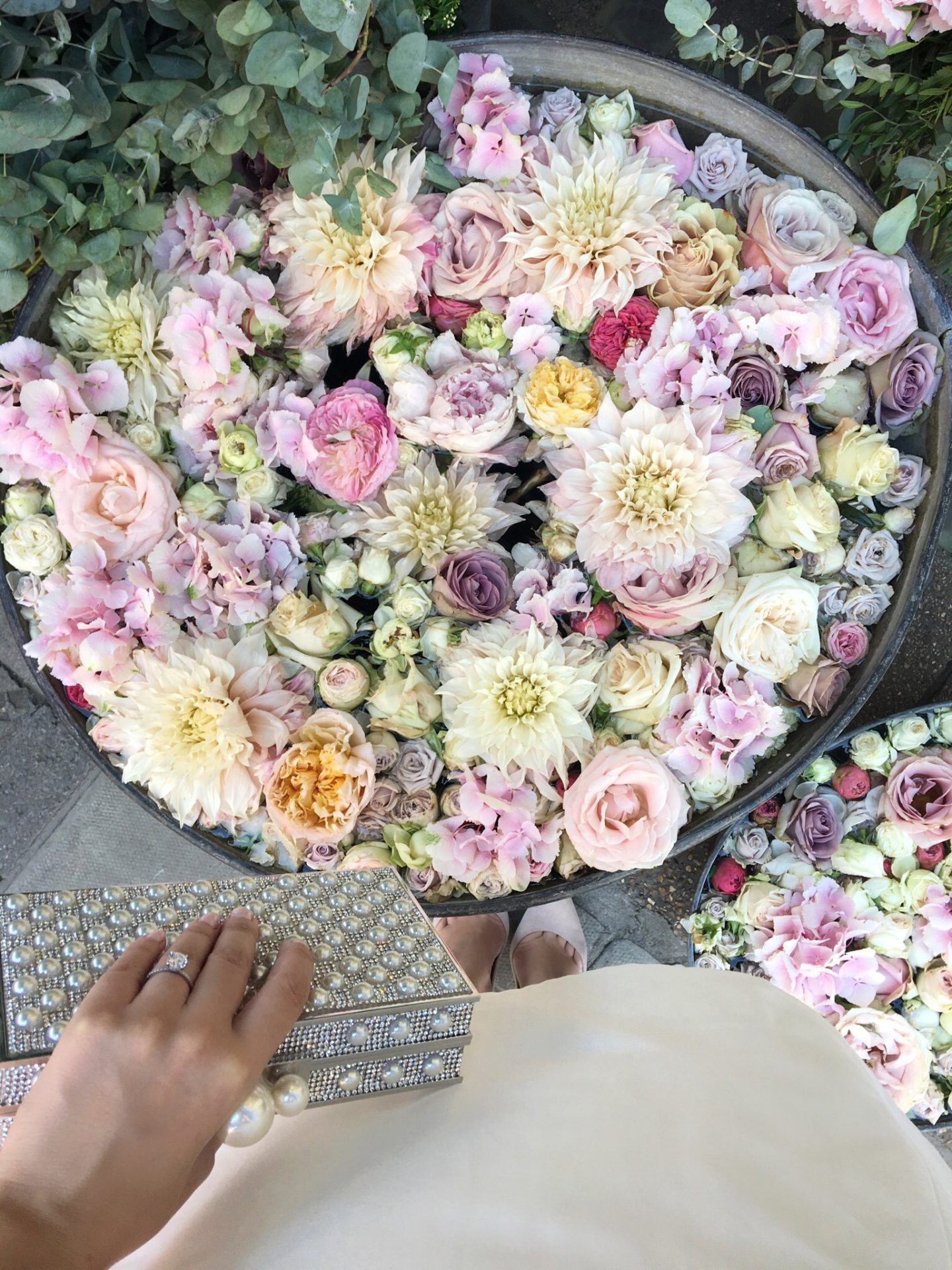 I saw these beautiful flowers on the way to the hotel – how stunning?!
They've completely redone the restaurant section and it's so beautifully light and airy. There were 8 of us in total, including 4 bridesmaids, my best guy friend (who is actually officiating our wedding!), his lovely girlfriend and my mum. We wanted Dan's mum to be there as well but unfortunately she had another commitment she couldn't get out of. It was still a pretty big group for tea though and we were sat on a large table right by the windows.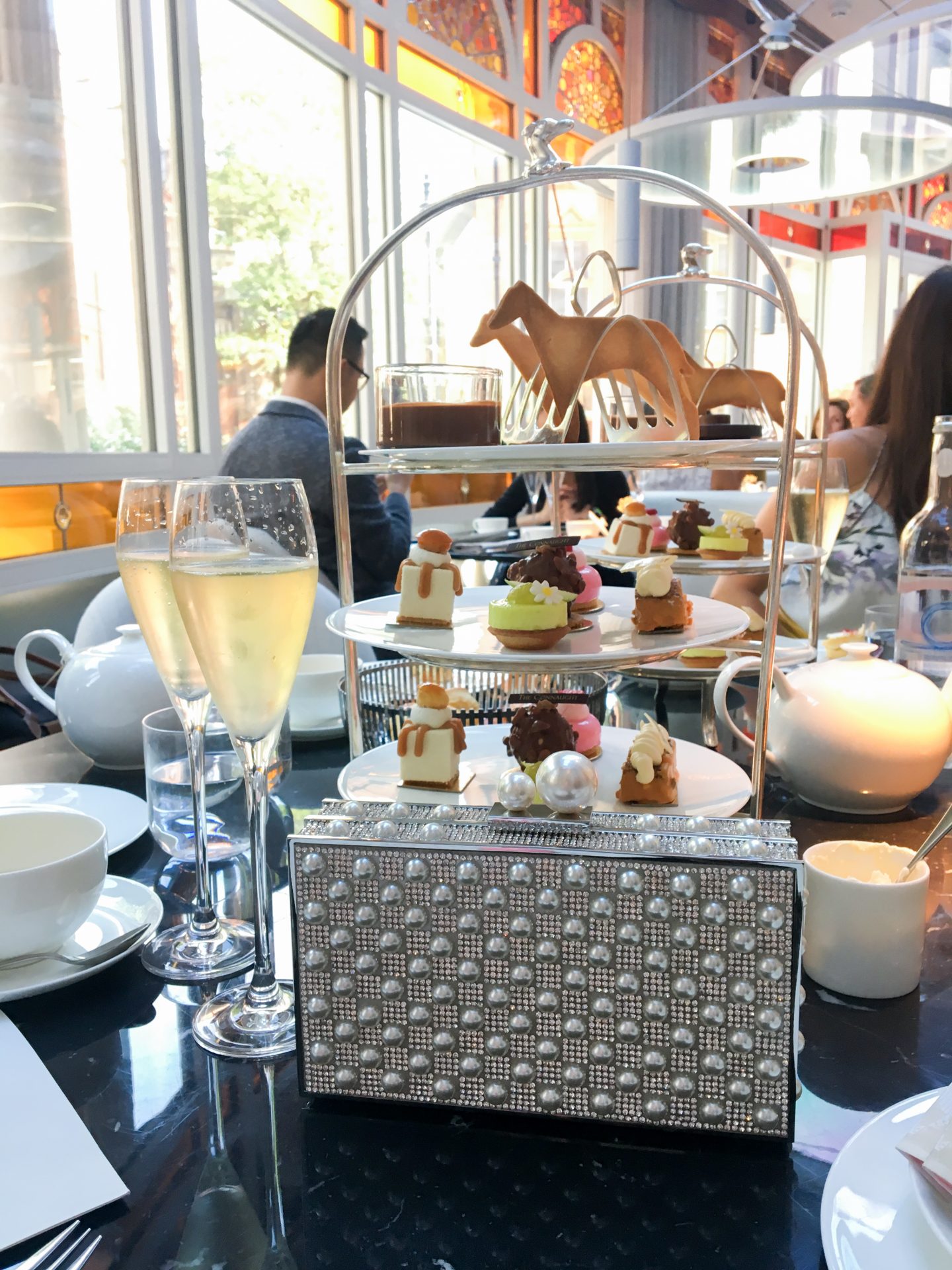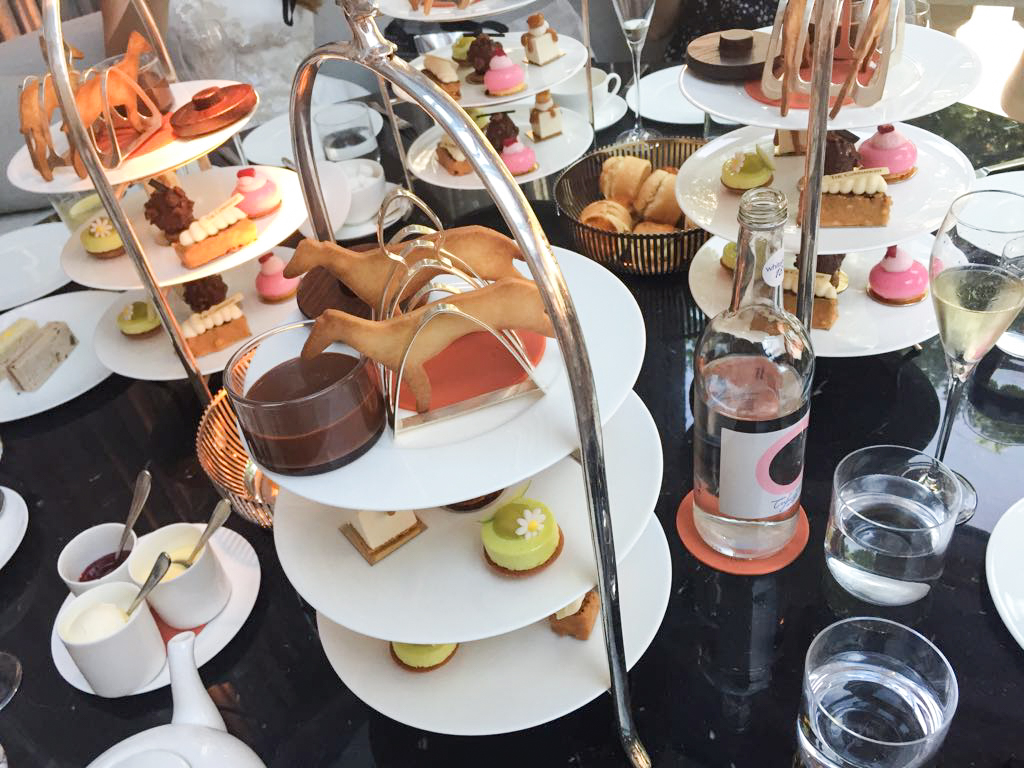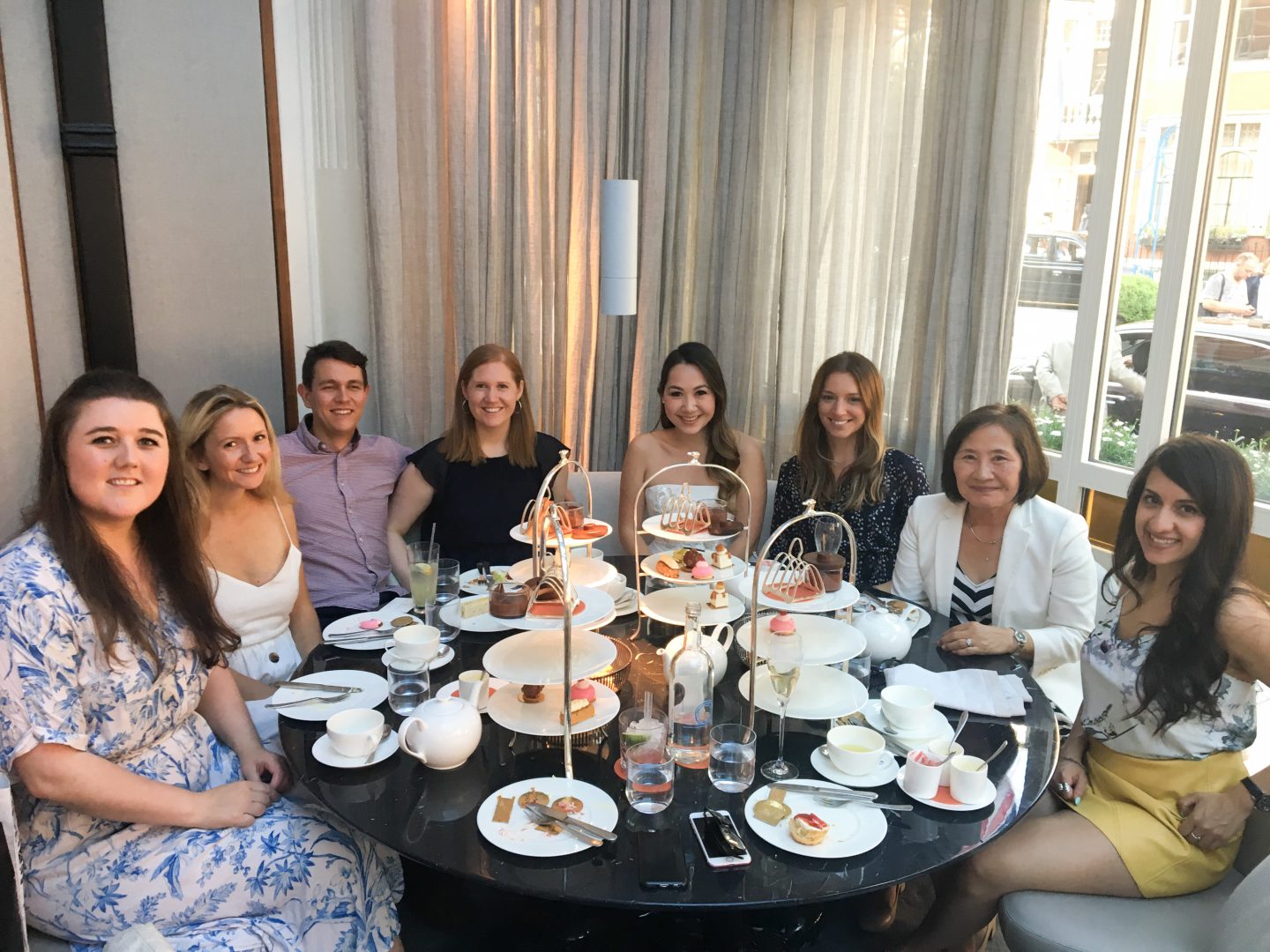 We obviously all went for the Champagne afternoon tea which consisted of 5 'courses' as well as our choice of tea and a glass of Champagne. I'm a big afternoon tea fan and have probably visited most of the major ones in London by now but this was genuinely one of the best I've ever tried. I'm a stickler for having the traditional aspects (i.e. proper scones with clotted cream and jam!) as well as the fancier cake elements and this delivered on every front. I'm SO glad we ended up coming here! The staff were all so lovely and obliging, stopping to take photos of our group or offering extra sandwiches.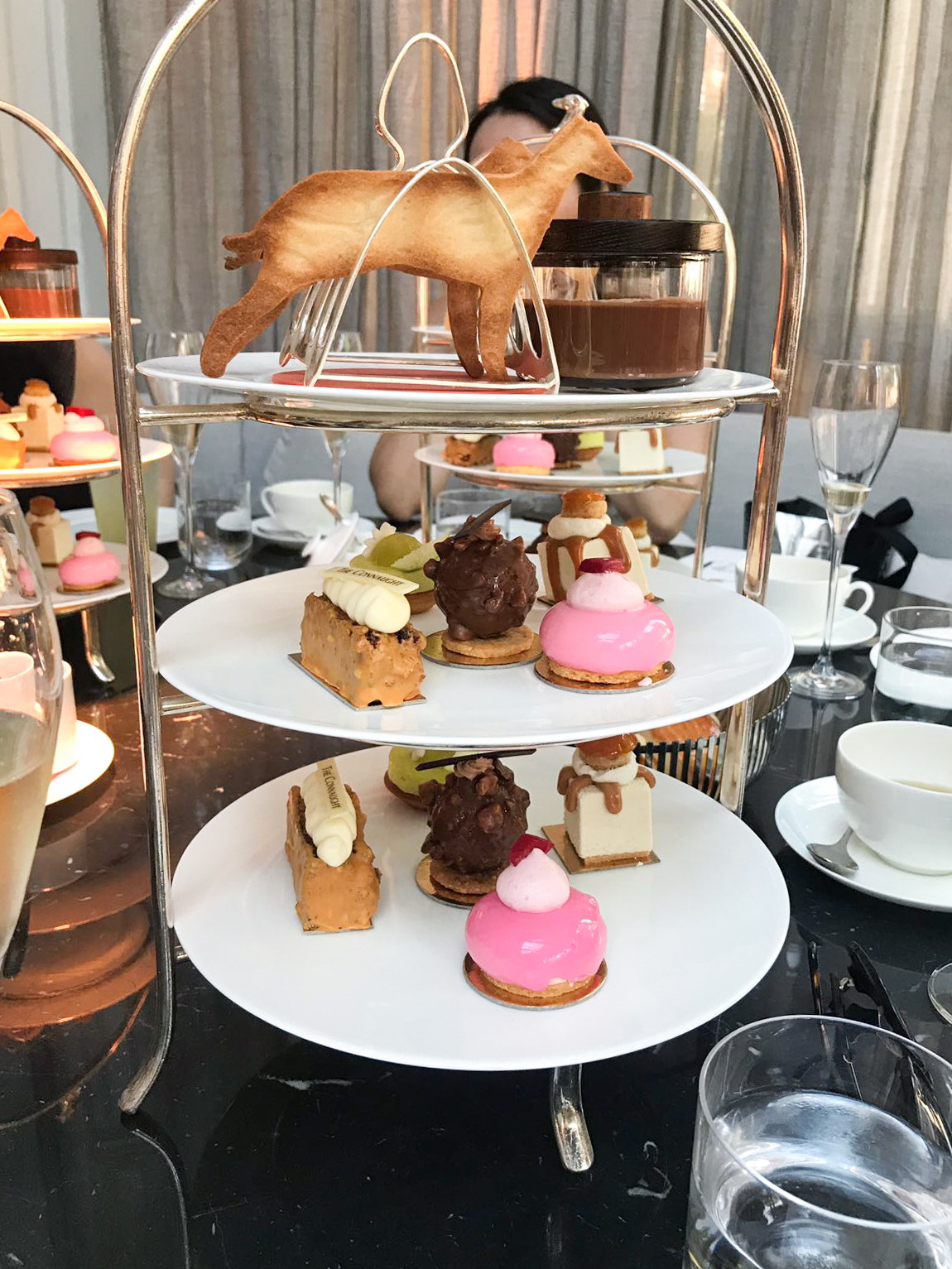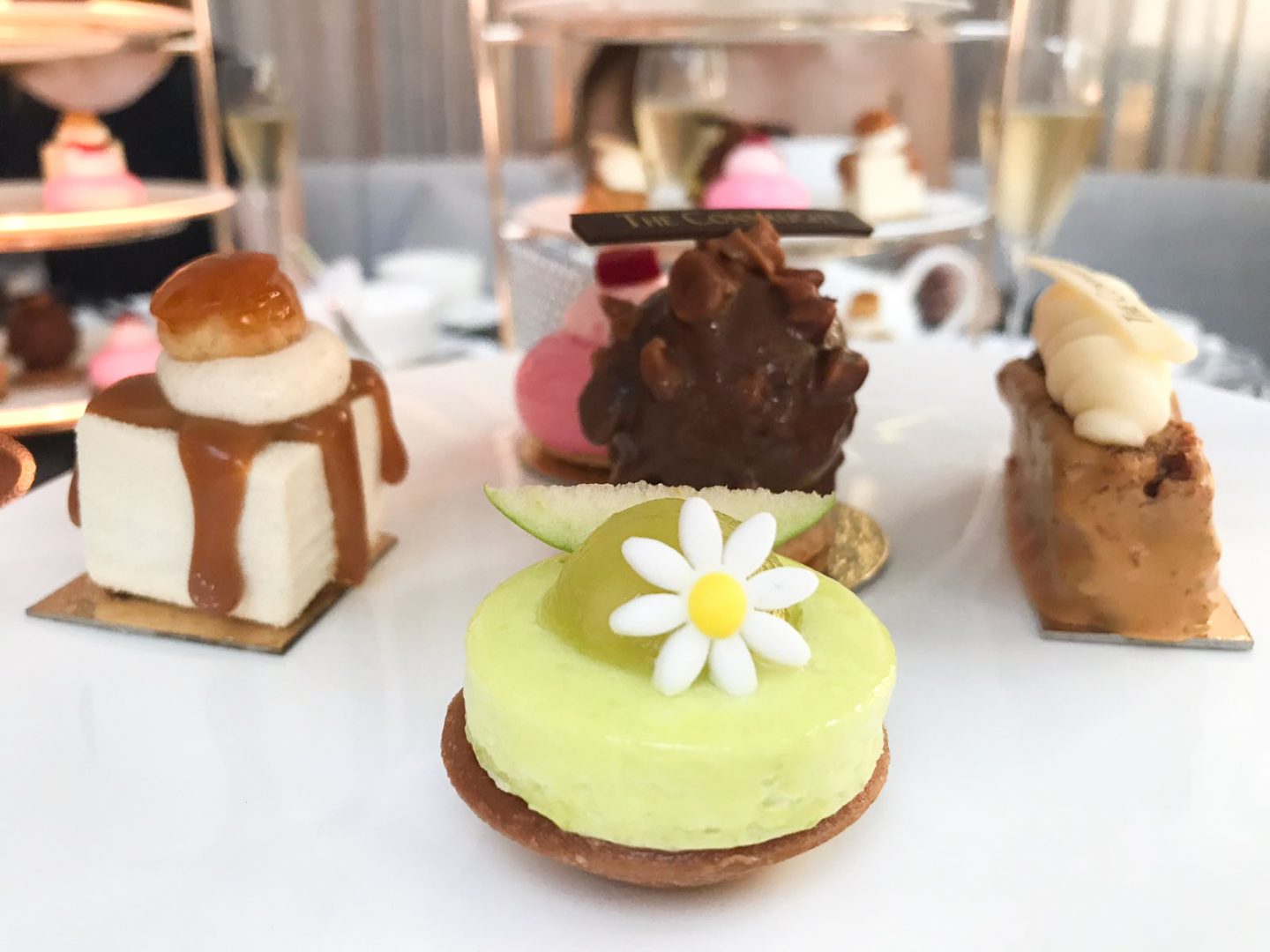 Tea slots are usually two hours and I could not believe how quickly the time went! We actually overstayed our welcome a bit because we did not realise what time it was. Even though I had specified no gifts, my lovely bridesmaids still surprised me with some absolutely beautiful peonies (one of my favourite flowers – I know, what a blogger cliche :)) as well as some 'bridal essentials' like some jewellery cleaner to keep my ring sparkling and a scented candle to keep me calm in the final run up!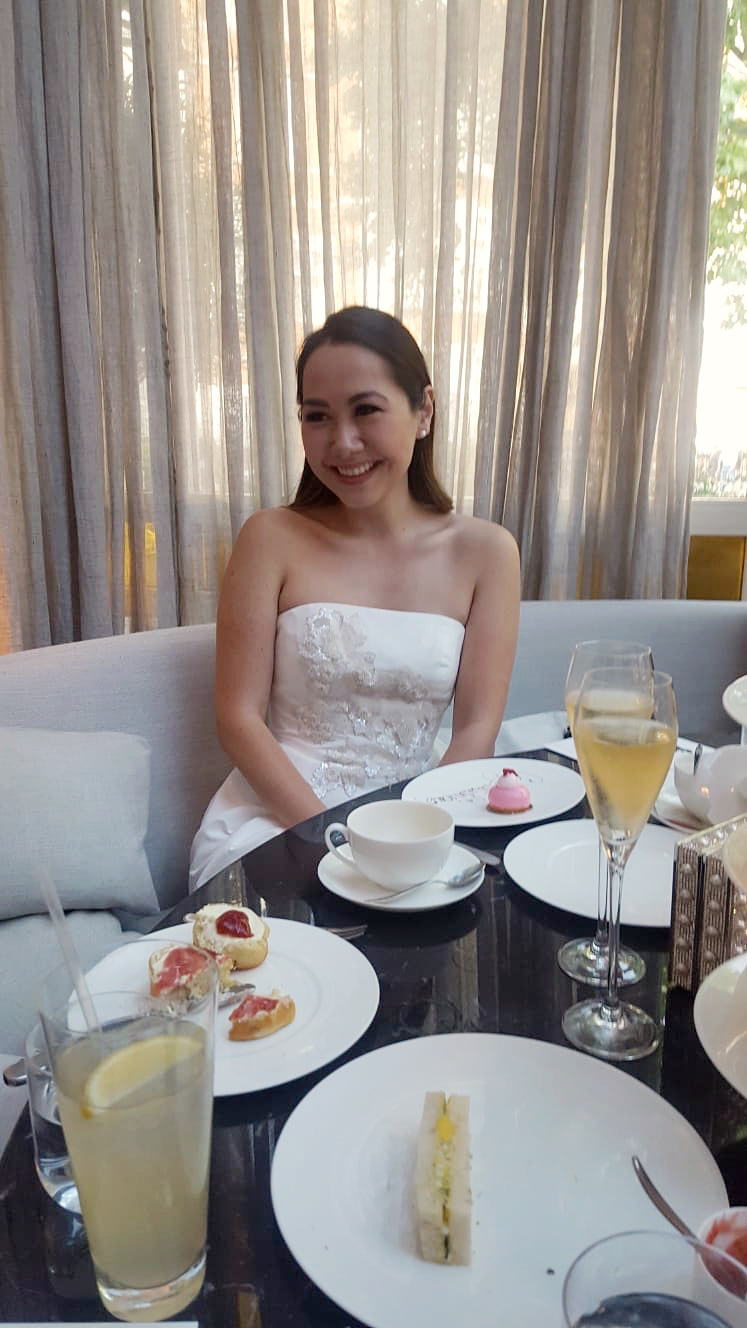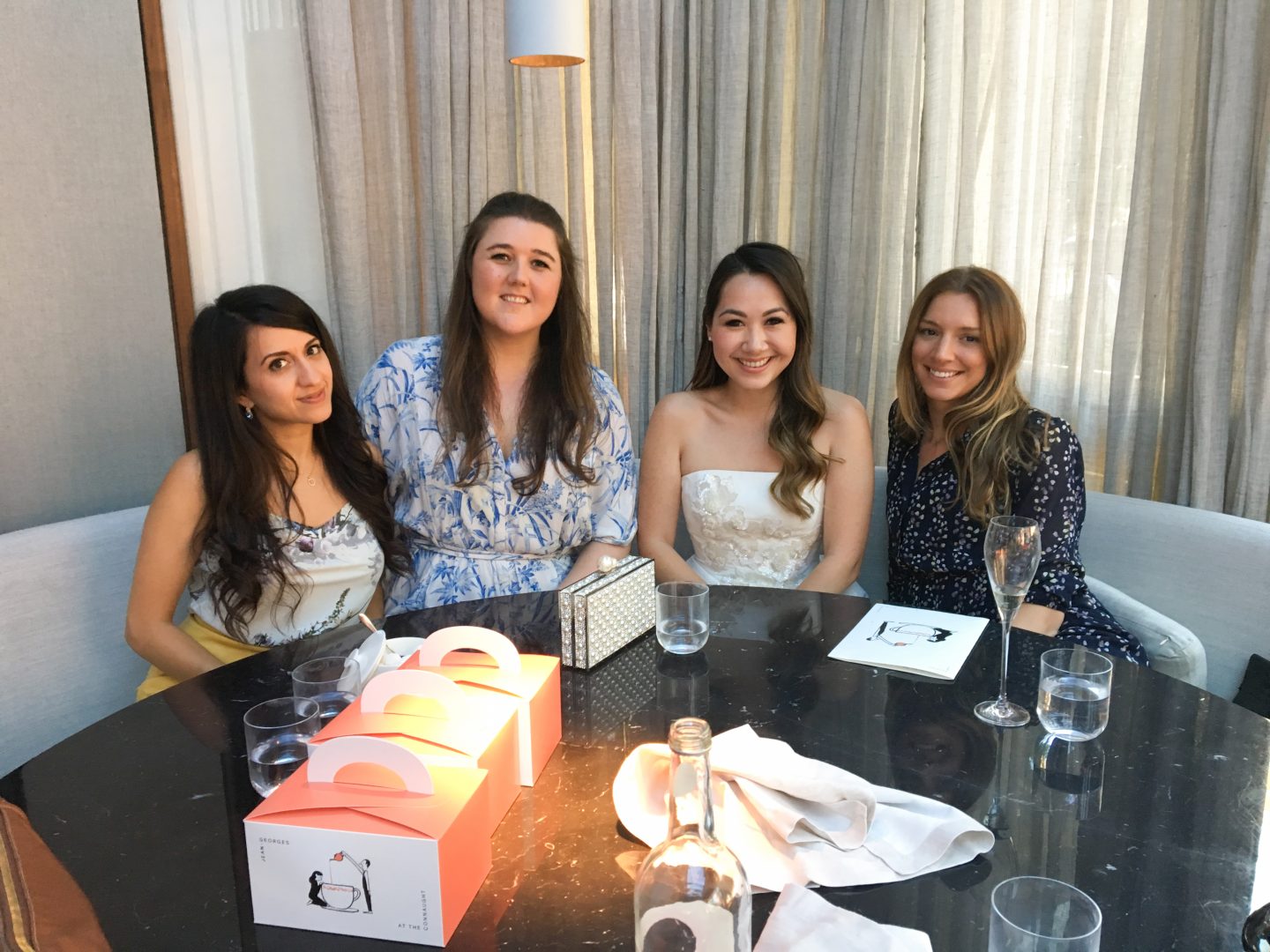 It was such a wonderful day and I could not be more grateful to everyone for making it happen! I hope you enjoyed this little peek into my bridal shower and if you'd like to see it all in action, then keep an eye out for my video in the next day or so 🙂