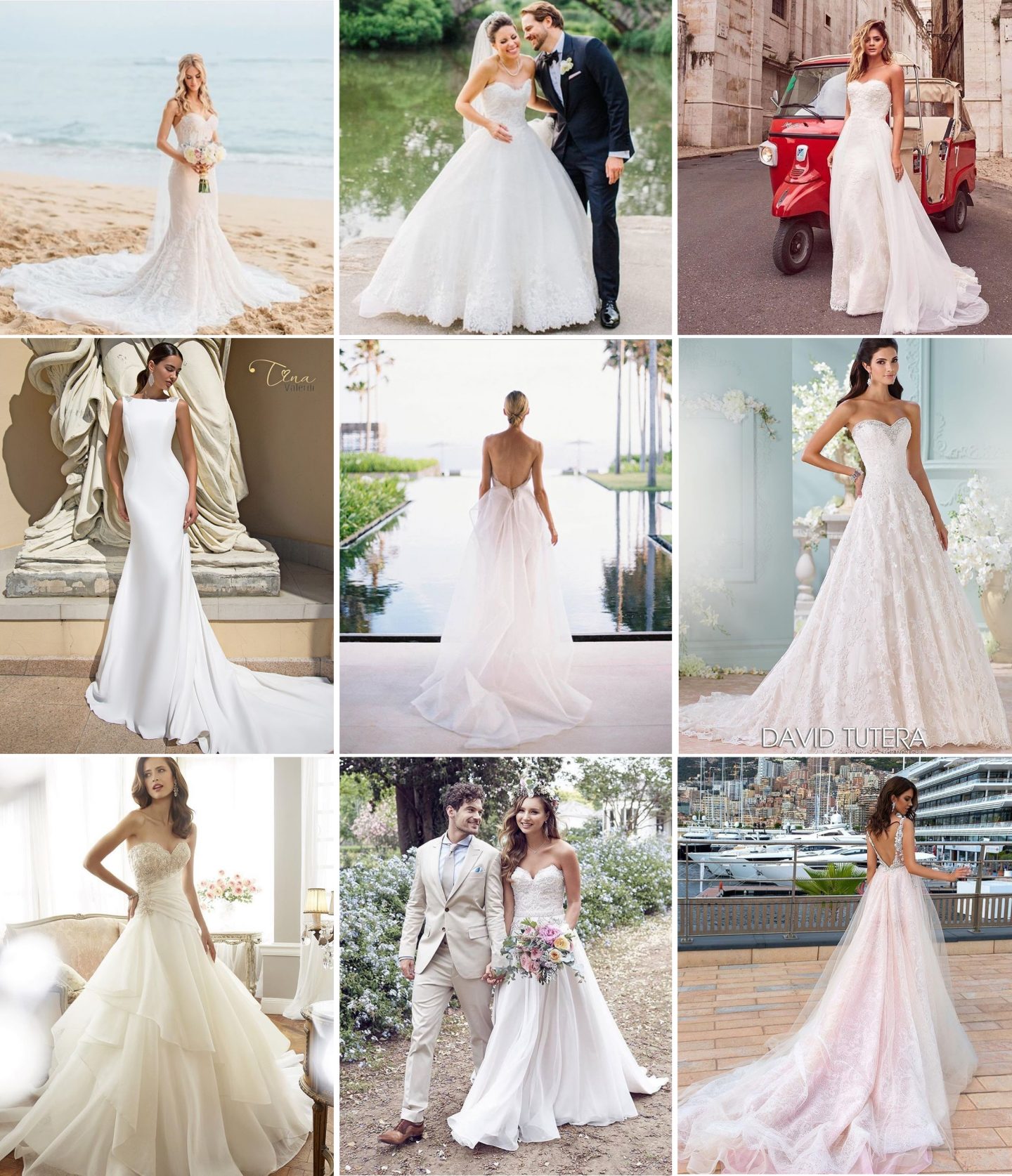 So the more accurate title would actually be 'What Dan wants – Wedding dress edition'! I am right in the middle of wedding dress shopping and have gone from knowing exactly what I want in a wedding dress (or at least thinking I did) to having no idea! And trying on a whole bunch of really beautiful dresses doesn't help to clarify the situation. At the start of the process, I really didn't think I would ever consult Dan – partly because I wanted it to be a surprise, and partly because he doesn't 'get' wedding dresses (his own admission)!
That said, as I tried on more and became more confused, I started to need the extra feedback and different perspective so I asked Dan to pick out some dresses from Instagram in an attempt to gauge what exactly he would like to see. I didn't think I'd share the results on a blog post but the results were too funny not to.

I think the overriding theme was that there is no theme! He picked plain dresses and intricate dresses, form-fitting dresses and ballgowns, satin and tulle, high neck and strapless. Slightly varied to say the least!!
I tried to ask Dan to explain his choices but he really couldn't – he just 'liked' them! (Boys are so cute :))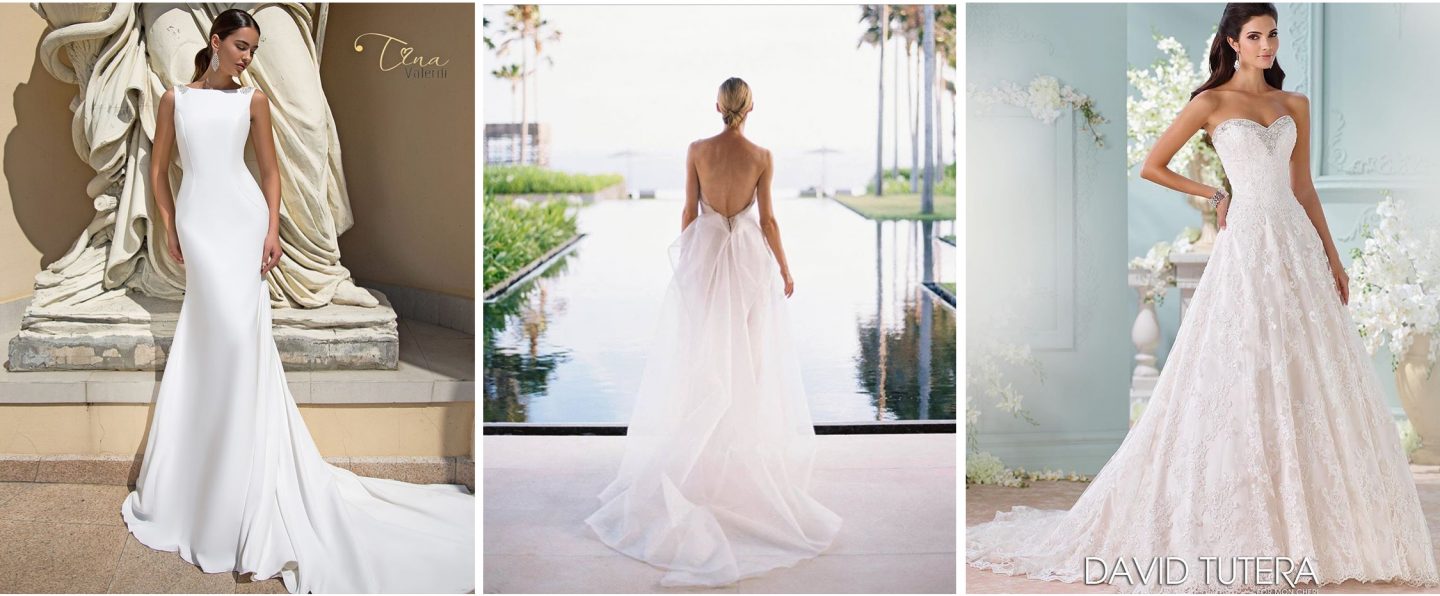 Dan's absolute favourite was the high neck, satin dress (above, left) – he says he definitely prefers simple dresses without a lot of fuss or detail. That said, a lot of the other dresses he picked are pretty heavy on fuss and detail so let's take what he says with a pinch of salt 🙂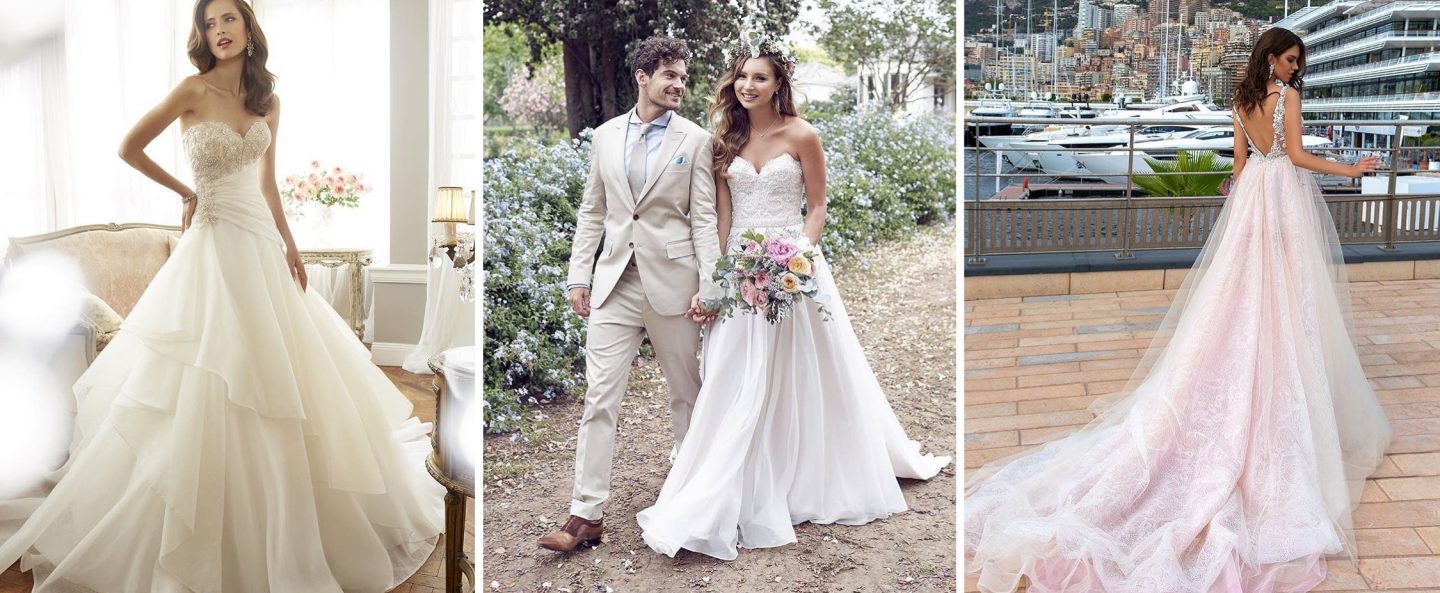 I have also started showing Dan photos of dresses that were near misses, i.e. dresses I almost went for. Pretty much without exception, he has hated my choices! Which has been both comforting (that I made the right decision in not purchasing the dress) but also slightly worrying that we seem to differ so much in opinion! I can't say any of the above dresses that he picked would be exactly my cup of tea although a couple of them are similar shapes to what I've been looking at, which is slightly comforting!
For any of you that are already married or engaged, did you consult your future husbands on the dress decision?
Thank you so much for stopping!