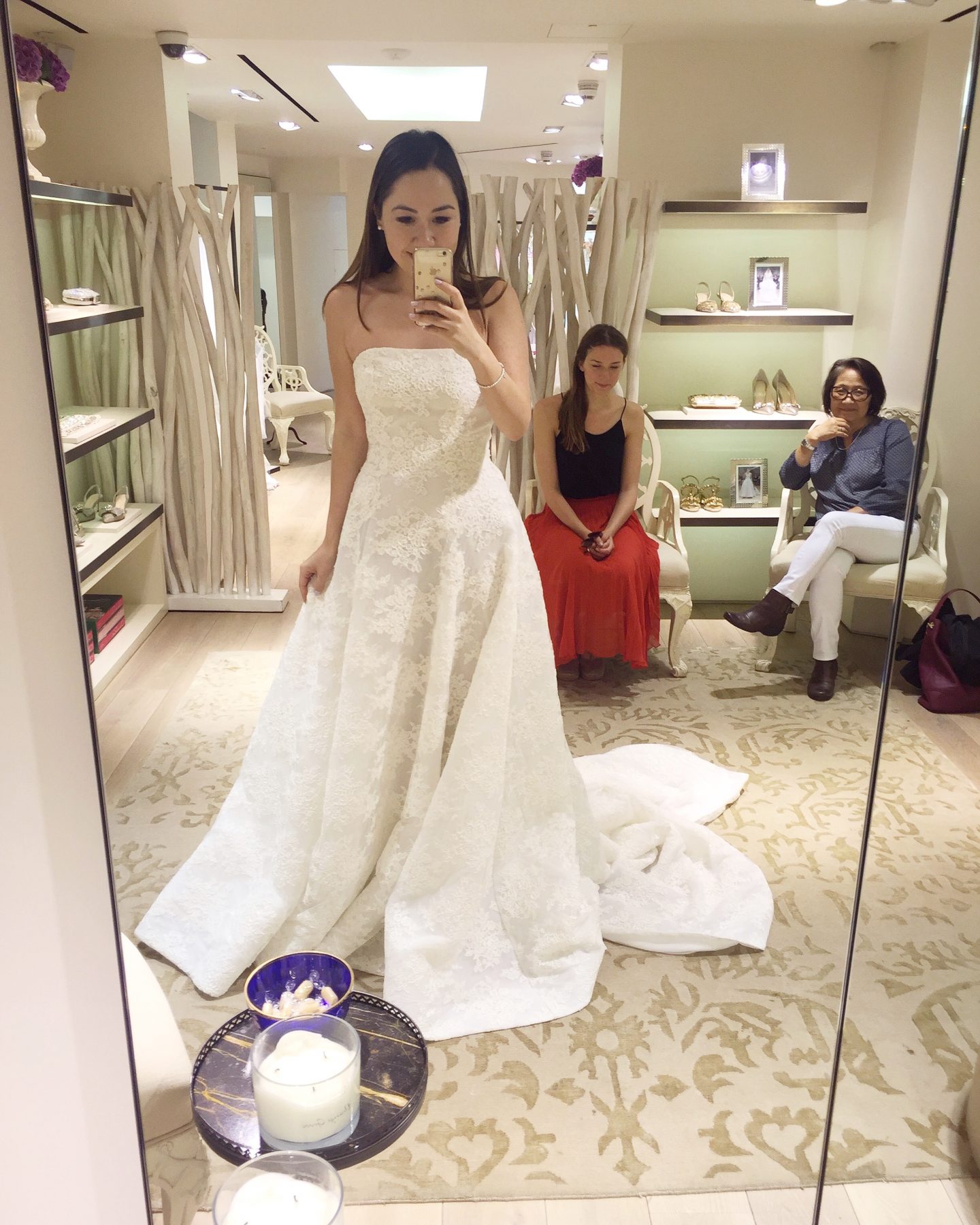 Welcome to another edition of Wedding Dress Shopping Chronicles! I've calmed down on the dress shopping front recently as I think I have my final two that I'm deciding between however there was a 6 week period that I was a woman possessed – there were a lot of appointments and a lot of photos! I'm thinking there will be another two parts to this series on here – another one like this as well as all the dresses (and there are about four now!) that I very nearly bought. I'm probably going to save that one for after I actually do buy my dress though just in case I have a change of heart about any of them!
For this dress shopping chronicles post, I'm including more high end designers – Mira Zwillinger (whose designs I love!), Vera Wang and Oscar De La Renta.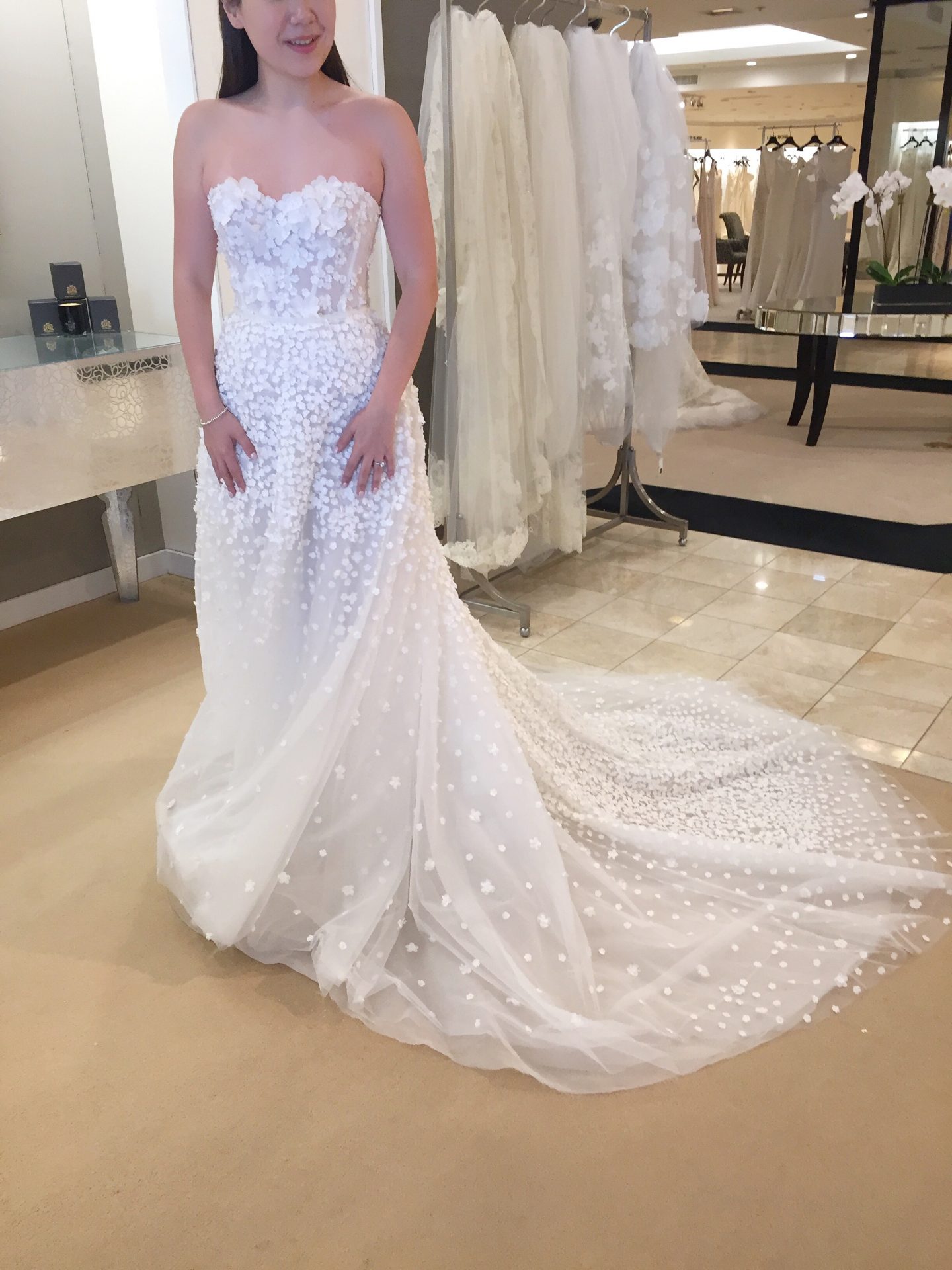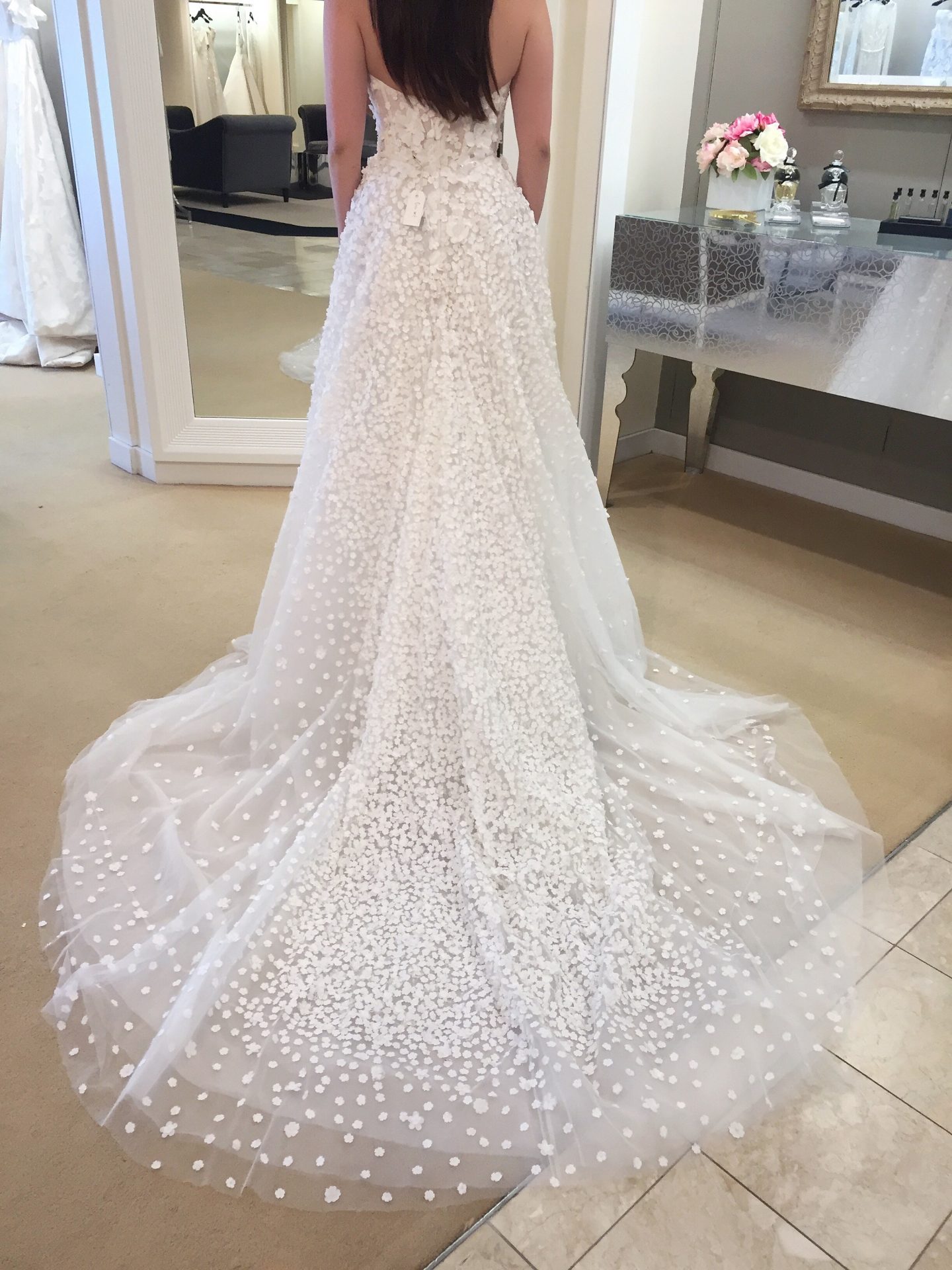 First up are two absolutely gorgeous gowns from Mira Zwillinger. I had never heard of Mira Zwillinger before accidentally stumbling upon their trunk show in LA but their gowns are insanely beautiful. Very ethereal, romantic and modern. Above is the Gigi gown which is just the prettiest thing I've ever tried on. I love the back so much – what a train!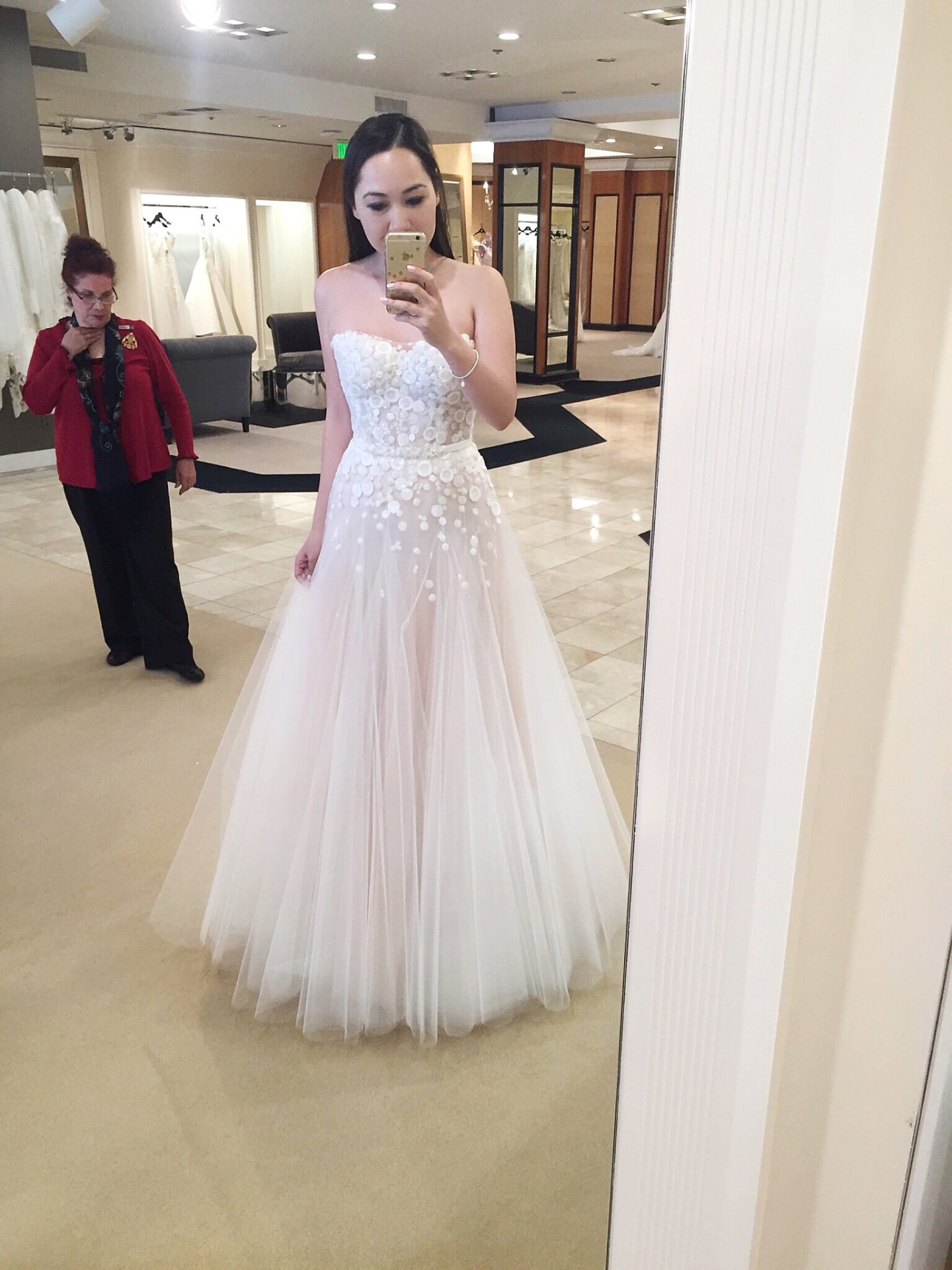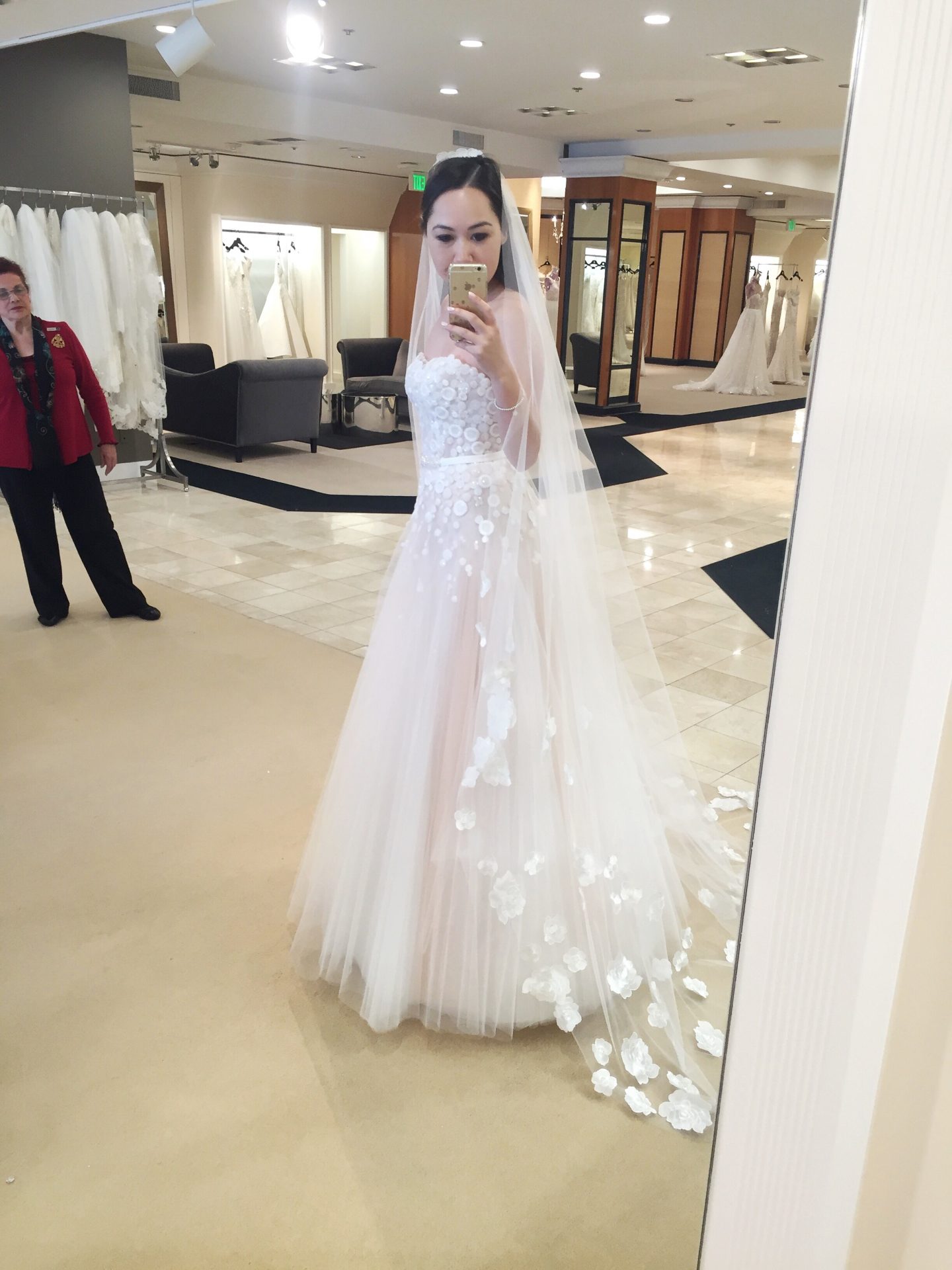 I then tried on the Viola dress which was Dan's mum's favourite. It has a hint of pink to the skirt which I unexpectedly liked (as much as I like pink in daily life, I wasn't thinking pink for my wedding dress!) and paired with the Beatrice veil; it was a garden party in a dress. SO stunning! The only thing that was a deal breaker for me was the circle skirt as I had my heart set on a train.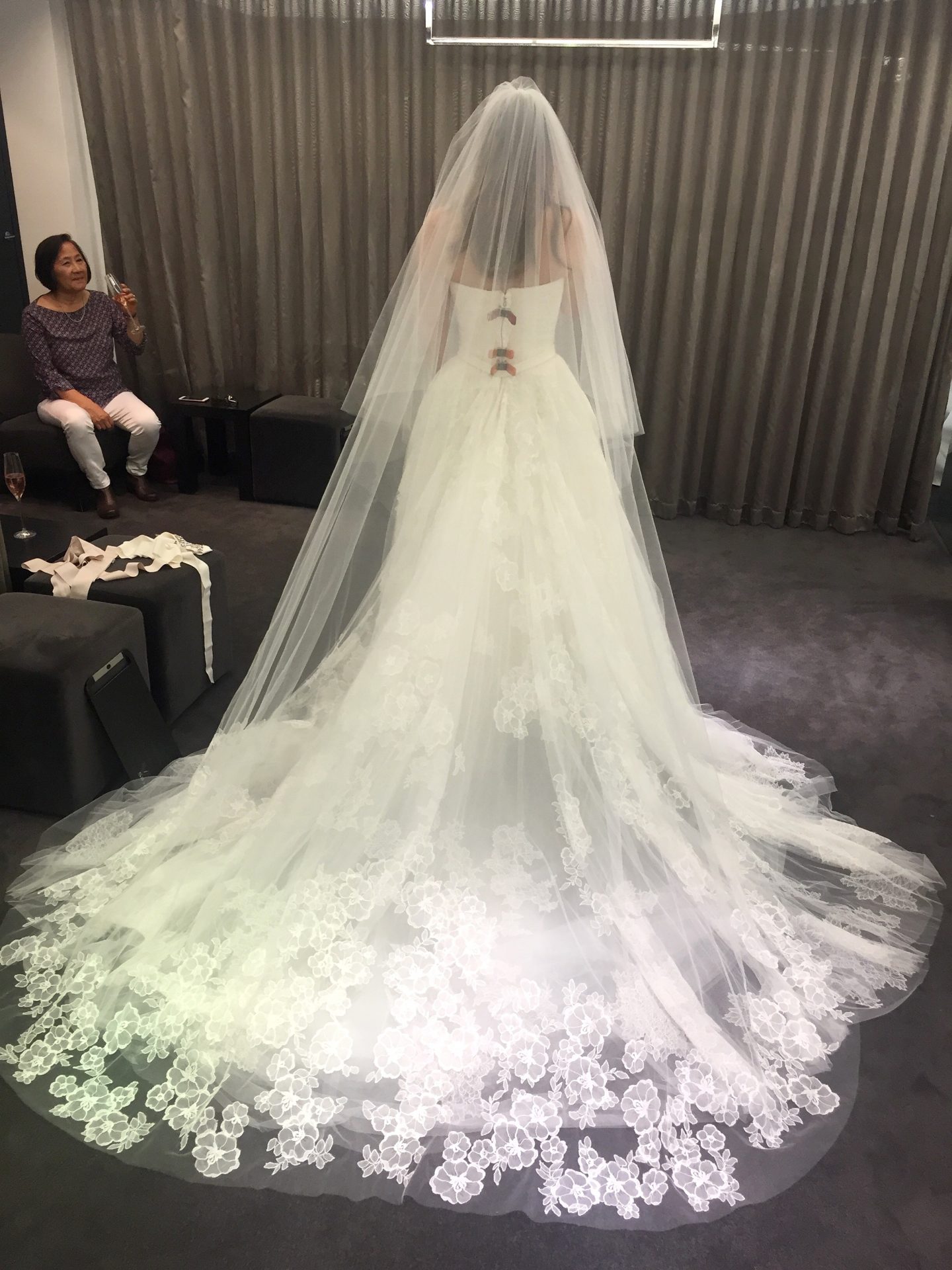 Next up is this beauty from Vera Wang. I can't for the life of me remember the name of this dress but I thought the skirt on it was next level gorgeous. Add the veil and I was swooning. Sadly this was way out of budget (over £15,000 if I remember correctly!) and whilst beautiful, I didn't think it was remortgage-my-flat beautiful!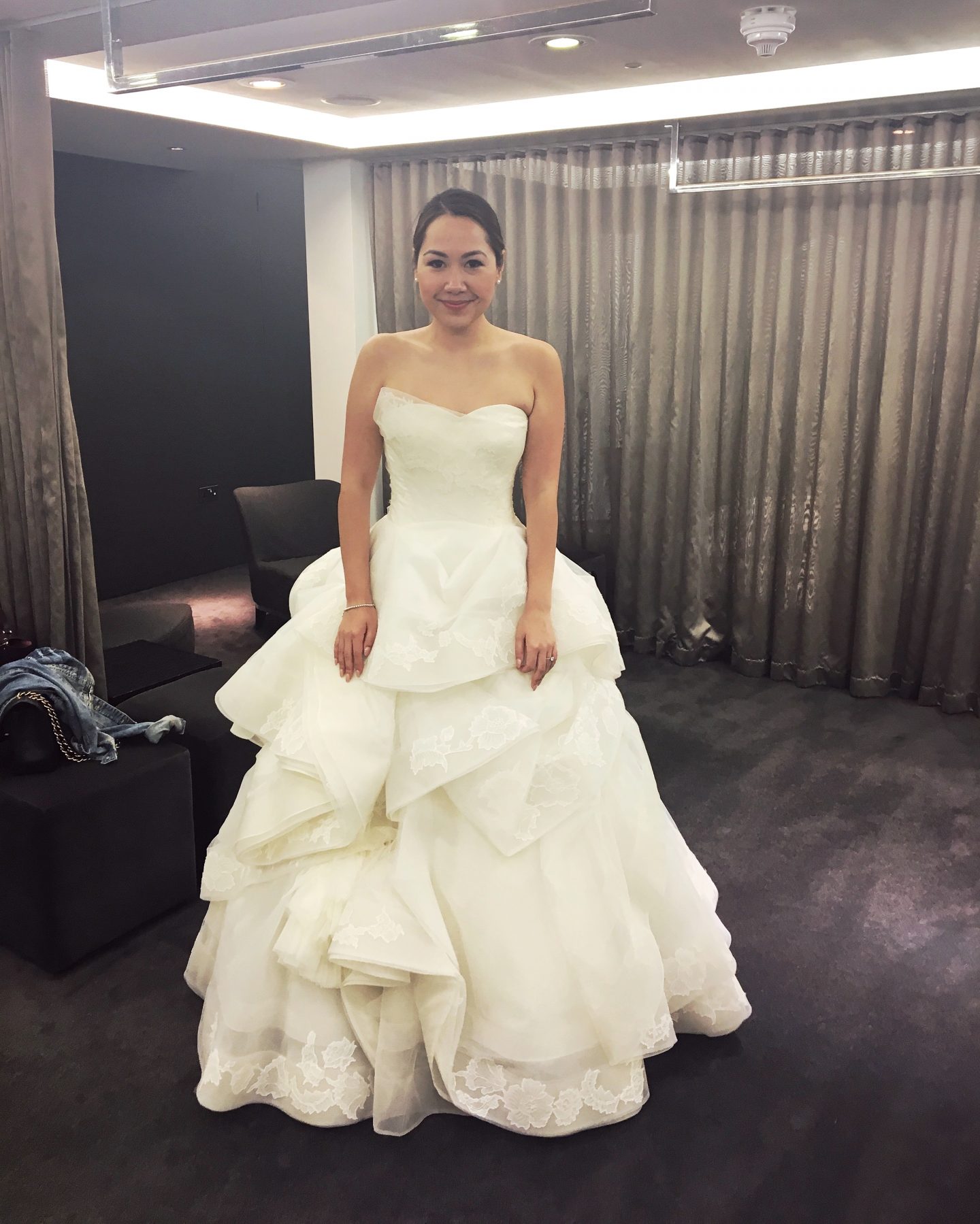 This is the Katherine gown and was one of the original dresses that I had on my list to try on. As was the case with many dresses I had on my list to try, I was surprised by the volume and how comfortable I felt with huge over-the-top skirts (not very comfortable at all it turns out!). This was lovely but not for me in the end.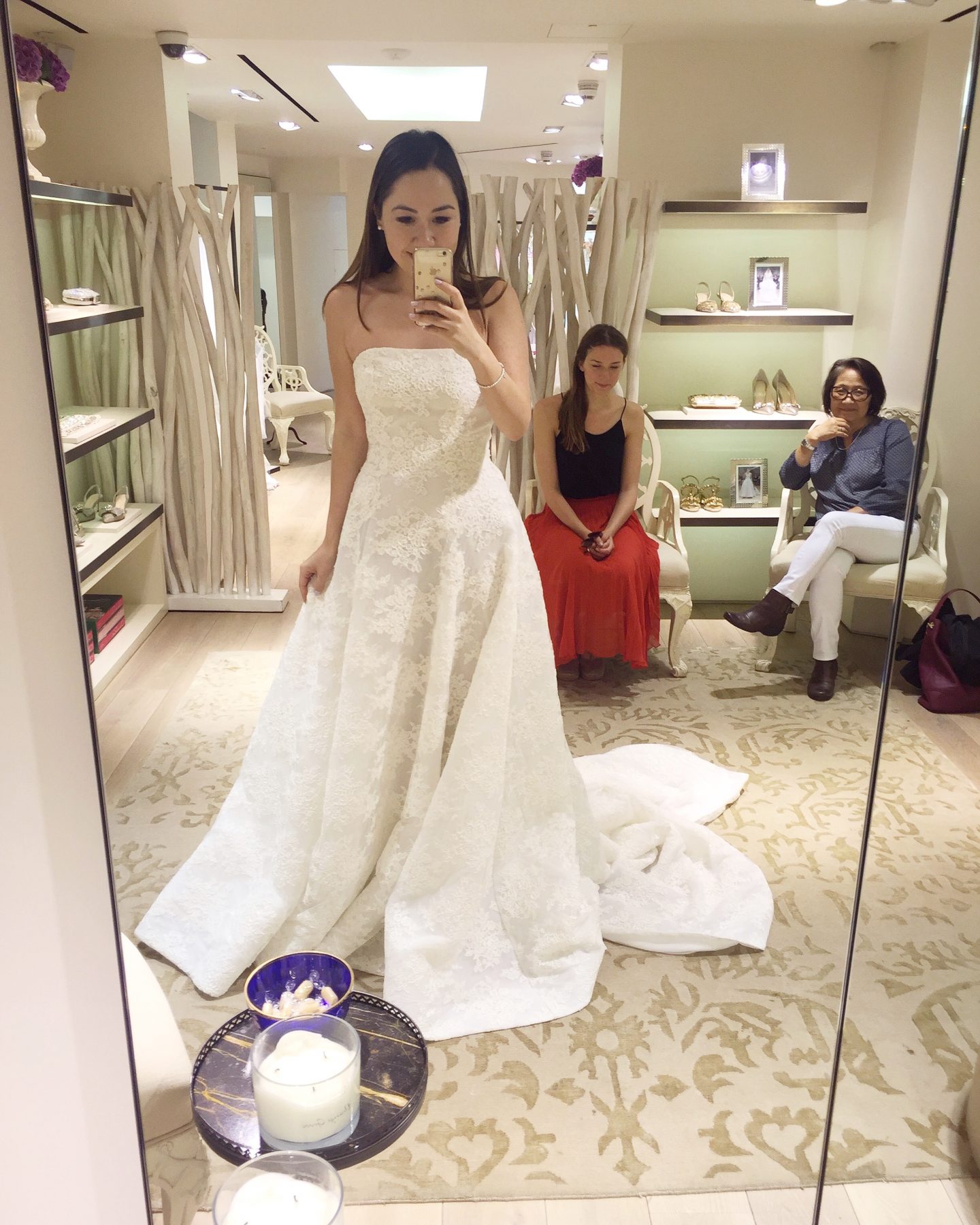 And now for my favourite of the bunch, the Oscar De La Renta Harper – I absolutely loved this dress and it was between this and one other Oscar De La Renta gown, which I very almost bought (which I might share in a future post!). If this gown was a bit lighter, it probably would have been a winner for me but the fabric was just a bit much for a garden wedding.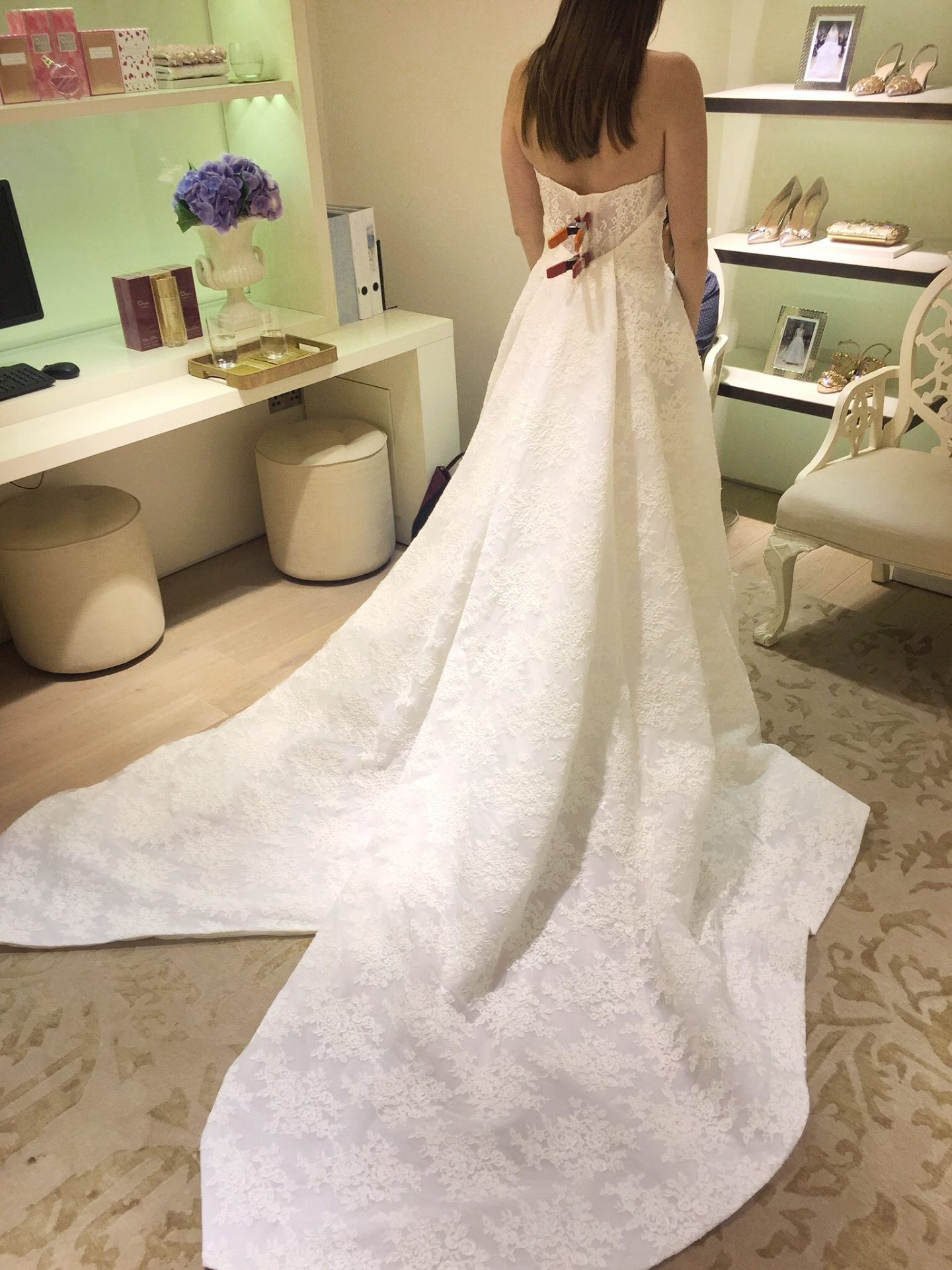 I loved the train and the back though – so spectacular (as were all of the Oscar De La Renta gowns though – I think probably my favourite appointment to date for the sheer amazingness of every single dress).
Seriously though, all of the above designers had out-of-this-world amazing dresses. Something I learnt very quickly is that finding beautiful dresses when wedding dress shopping really isn't a problem – there are so many to choose from! That said, after my initial stage of thinking that every one I tried on was 'the one', I learnt to really narrow down what I wanted and – yes, to be picky. I read somewhere that if you even don't like one thing about the dress, you shouldn't go for it because there are that many to choose from. And, let's face it – it's a hell of a lot of money to spend on one dress so you need to be really really sure!
Hopefully you like these posts as there will be likely two more coming as I mentioned, along with at least one video – although I'm thinking about splitting this into a proper vlog and then a separate video on dress shopping tips that I've picked up along the way 🙂
Thank you so much for stopping by!