All images are clickable!
The Selfridges annual event Christmas Comes Early is now live! I have shopped this event every year since it's launched and it's one I look forward to all year long. And the best bit? It truly seems to get better each year with more designers included and more must-have pieces featured. If you're not familiar with it, the sale is live both in store and online with the special discount code 'SELFCCE'. This enables you to get 20% off included lines as well as 10% off beauty. This is the only time of year that Selfridges does this offer and it is perfect for buying gifts, stocking up on beauty favourites as well as maybe splurging on a gorgeous designer piece for yourself!
This event is live from Wednesday 21st November 1:00am GMT until Sunday 25th November at 11:59pm GMT.
FEATURED ABOVE
1. Gianvito Rossi Black Pumps // 2. MaxMara Pink Coat // 3. Valentino Black Rockstuds // 4. Stuart Weitzman 5050 Boots // 5. MaxMara Blue Coat // 6. Burberry Pink Wallet // 7. Self-Portrait Sequin Dress // 8. Valentino Nude Rockstuds // 9. Givenchy Antigona // 10. Gianvito Rossi Plexi Pumps
The best thing about this event are the designers and items included. From MaxMara coats to Stuart Weitzman boots, there are so many amazing items that are included within the discount! I've included all of my favourite fashion picks above (it was difficult to narrow down the choice though!) as well as some of the best item categories to shop here:
Valentino Shoes (so many Rockstuds included!)
Stuart Weitzman Boots
Gianvito Rossi Pumps
Givenchy Bags
MaxMara Coats
Self-Portrait dresses and tops
J Brand Jeans

BEAUTY PICKS
1. Tom Ford Eye Quad in Nude Dip // 2. Charlotte Tilbury Lipstick in Amazing Grace // 3. La Mer Eye Cream // 4. Charlotte Tilbury Filmstar Bronze and Glow //  5. Charlotte Tilbury Wonderglow Primer // 6. Slip Silk Pillowcase // 7.  Armani Luminous Silk Foundation (shade 5) // 8. Charlotte Tilbury Goddess Skin Face Mask
And of course, then there's the beauty. There are some beauty mainstays that are almost impossible to find at a discount (I'm looking at you Tom Ford) so the Selfridges Christmas Comes Early sale is amazing for replenishing my day to day makeup. Everything I featured above is what I use on a daily or weekly basis and I swear by all of it! I always have my list of products that I want to stock up on ready, from my Tom Ford eyeshadow quad in Nude Dip to my favourite foundation ever, Armani Luminous Silk. This is also a great time to splurge on those pricier items that you may not usually go for like the Slip Silk Pillowcase (seriously, SUCH a game changer for your skin and hair) or the La Mer eye cream.
Pro tip: Sign up for the Selfridges Plus delivery service. For £10, you get next day deliveries for the whole year! I signed up two years ago and it's the best thing ever 🙂
Let me know what you picked up from the Selfridges Christmas Comes Early event below!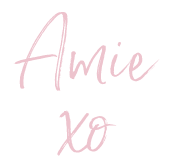 Thank you to Selfridges for partnering with me on this post!