All images are clickable!
The always-anticipated Selfridges sale is here! This sale is always a great one and one I always make a point to shop both for luxury wardrobe items and beauty essentials, where Selfridges offer a blanket discount of 10% off beauty. It's the only time of year they do this so I always make sure to stock up on my Tom Ford and Charlotte Tilbury favourites!
Beauty aside, there is a ton to shop from including so many of the popular luxury brands at up to 20% off. The selection ranges from beautiful designer bags (from Saint Laurent, to Chloe, to Valentino – the selection is incredible!) to stunning forever wardrobe pieces. I've rounded up by favourite picks above and below!
The code you'll need to shop the sale is SELFCCE.
Simply enter it at checkout to get the discount! The sale runs until Sunday 1st December 2019.
FEATURED ABOVE
1. Givenchy Antigona // 2. Mulberry Seaton // 3. Saint Laurent Red Crossbody // 4. Mulberry Mocha Rose WOC // 5. Chloe Crossbody // 6. Prada Shoulder Bag // 7. Mulberry Blue Shoulder Bag // 8. Christian Louboutin Tote // 9. Saint Laurent Pink // 10. Mulberry Lily // 11. Saint Laurent Black Bag // 12. Saint Laurent Vicky // 13. Chloe Tess // 14. Valentino Clutch
POPULAR CATEGORIES
There is a lot to choose from in the Selfridges sale so to help narrow it down, I thought I'd include some of their most popular sale categories/ the areas where they're most likely to sell out quickest!
Saint Laurent Accessories
Mulberry Bags
Givenchy Bags
Valentino Accessories
Chloe Bags
Zimmermann Clothes
S Max Mara Coats
MORE ITEMS I LOVE
All images are clickable!
1. Stuart Weitzman 5050 Boots // 2. Balmain Blazer // 3. Saint Laurent Bucket Bag // 4. Stuart Weitzman OTK Boots // 5. Valentino Rockstuds // 6. Valentino Mini Backpack // 7. Prada Cahier Bag // 8. Saint Laurent Black Bag // 9. Valentino WOC // 10. Saint Laurent Crossbody
I don't always do a second category but my goodness, there are just SO many things I love from this sale! This is genuinely the best selection I've ever seen in a UK sale. So many great things to choose from.
CANADA GOOSE JACKETS
All images are clickable!
1. Mid Length Coat // 2. Navy Jacket // 3. Long Puffer Coat // 4. Shell Jacket
Canada Goose is difficult to get at a discount and there are so many styles included! I purchased a Canada Goose jacket earlier this year and I can honestly say it's the best casual jacket I've ever bought. It's somehow both super warm but so light and comfortable.
ZIMMERMANN DRESSES AND SKIRTS
All images are clickable!
1. Black Midi Dress // 2. White Sun Dress // 3. Black Floral Dress // 4. Leopard Print Skirt // 5. White Halter Dress // 6. Black Mini Dress // 7. Polka Dot Dress // 8. Black Ruffle Dress // 9. Burgundy Wrap Dress
Zimmermann is one of those brands that if I had unlimited funds, I would happily wear their pieces every single day. They are always so chic and feminine whilst never being boring. So many of their stunning pieces are included in the Selfridges sale – my favourites include this gorgeous floral number and this super chic wrap dress.
S MAX MARA COATS
1. Light Grey Wrap Coat // 2. Blue Wrap Coat // 3. Long Wrap Coat // 4. Camel Wrap Coat // 5. Collared Wrap Coat
S Max Mara coats are so loved for good reason. The cuts are beautifully chic and the fabric quality needs to be seen to be believed. It also helps that they are super classic so almost a guaranteed good purchase for your wardrobe!
No doubt I will share a haul once I receive my order – I don't think I've ever managed to make it through a Selfridges sale without buying something (read: all the things)!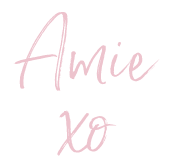 Thank you to Selfridges for partnering with me on this post!