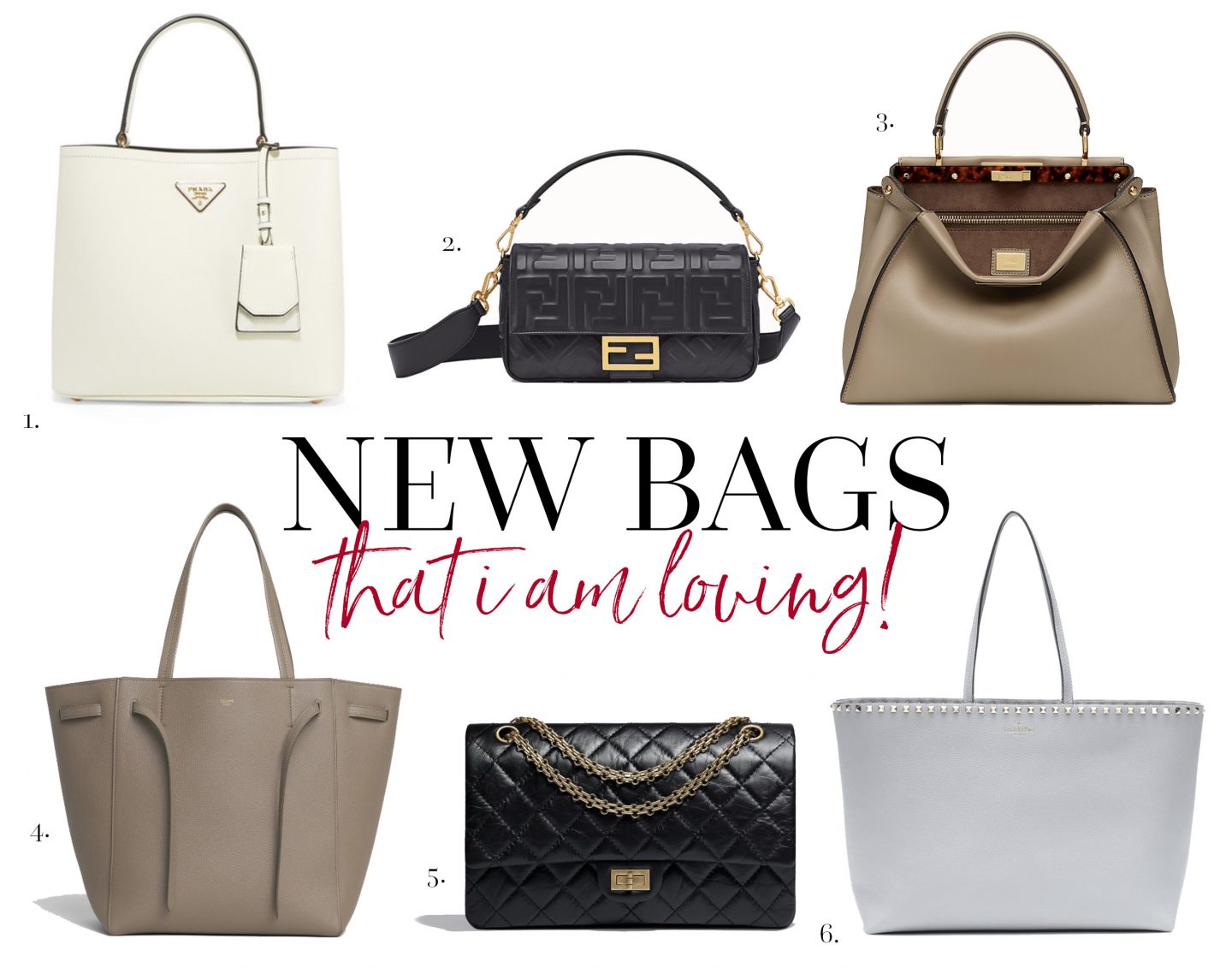 The new collections are now arriving in store and there are SO many cute items! I wasn't feeling particularly inspired by any of the new bag releases towards the end of last year but with the new year has come so many beautiful new pieces. I definitely have my eye on a few new bags that I've seen so I thought I would round up my favourite picks that are on my radar at the moment. Most of these are new season but a few are from older lines that have only just grabbed my attention recently!
FEATURED ABOVE
1. Prada Tote // 2. Fendi Baguette // 3. Fendi Peekaboo // 4. Celine Cabas Tote // 5. Chanel Reissue // 6. Valentino Rockstud Tote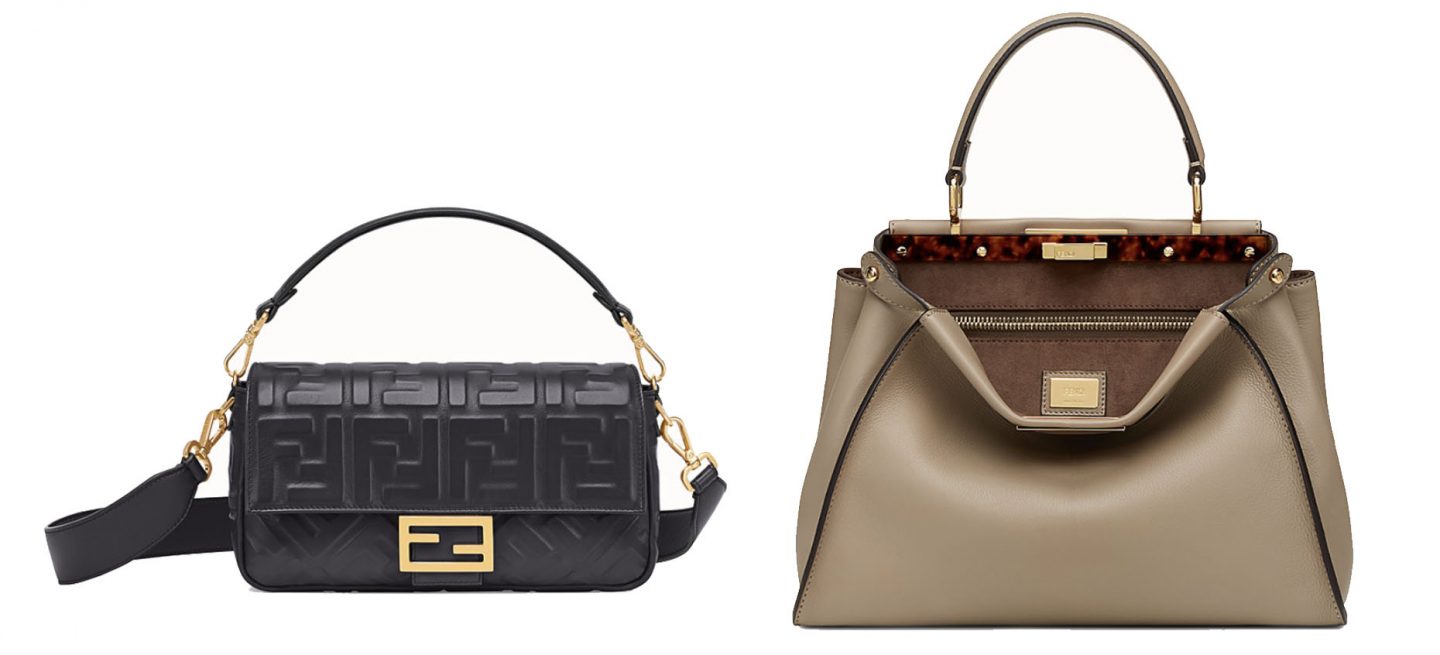 Is it just me or are Fendi killing it at the moment? A new peekaboo has long been on my list and I'm determined this is going to be the year that I finally take the plunge on a new one (I'm still debating between this black one and this gorgeous dove grey one) but their release of their new Baguette line has also got me super intrigued. I'm usually 50/50 on re-releases (I've got to admit, I was a little turned off my Dior's saddle bag relaunch) but I absolutely love the new Fendi Baguette line. I was definitely not in a place to afford a Baguette the first time around but I loved the style. Even though the style has been around a long time now, I think it still looks so fresh! I'm definitely going to try and get to a Fendi boutique asap to try one on.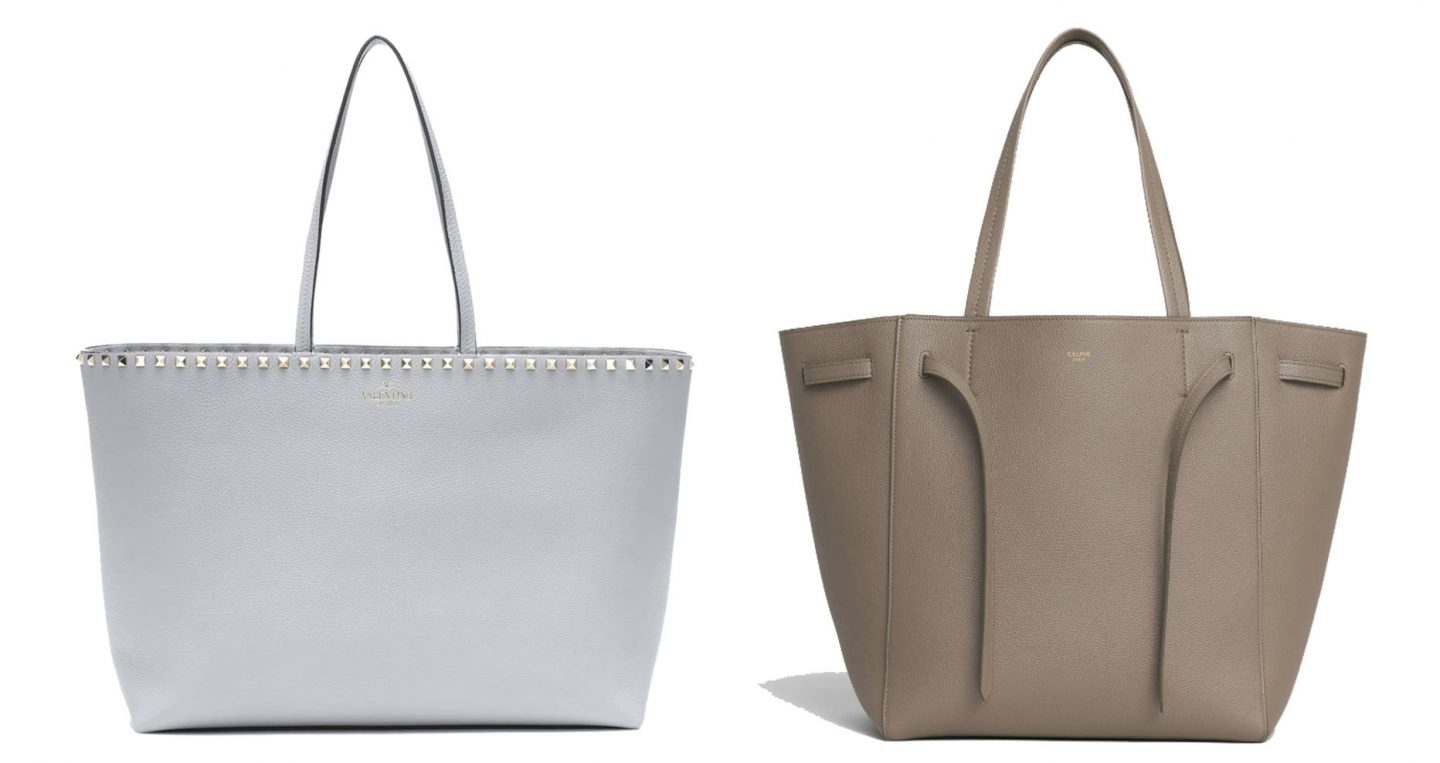 I also have my eye on two totes – the first is this stunning Valentino studded tote. I've never really explored Valentino bags before despite being a huge fan of the shoe line. I love the simplicity of this tote though and I already know that I love light blue tote bags! I've not heard much about the quality though so if anyone has one, please let me know how you're getting on with it! The second tote is the Celine Cabas Tote. I actually stumbled across this by accident – I was looking up another bag that I'd seen on a woman on a train. Whilst I didn't end up liking that bag so much when I got a better look at it the Cabas instantly caught my eye. My concern is how slouchy it is as I do prefer a more structured tote but I am loving the understated look.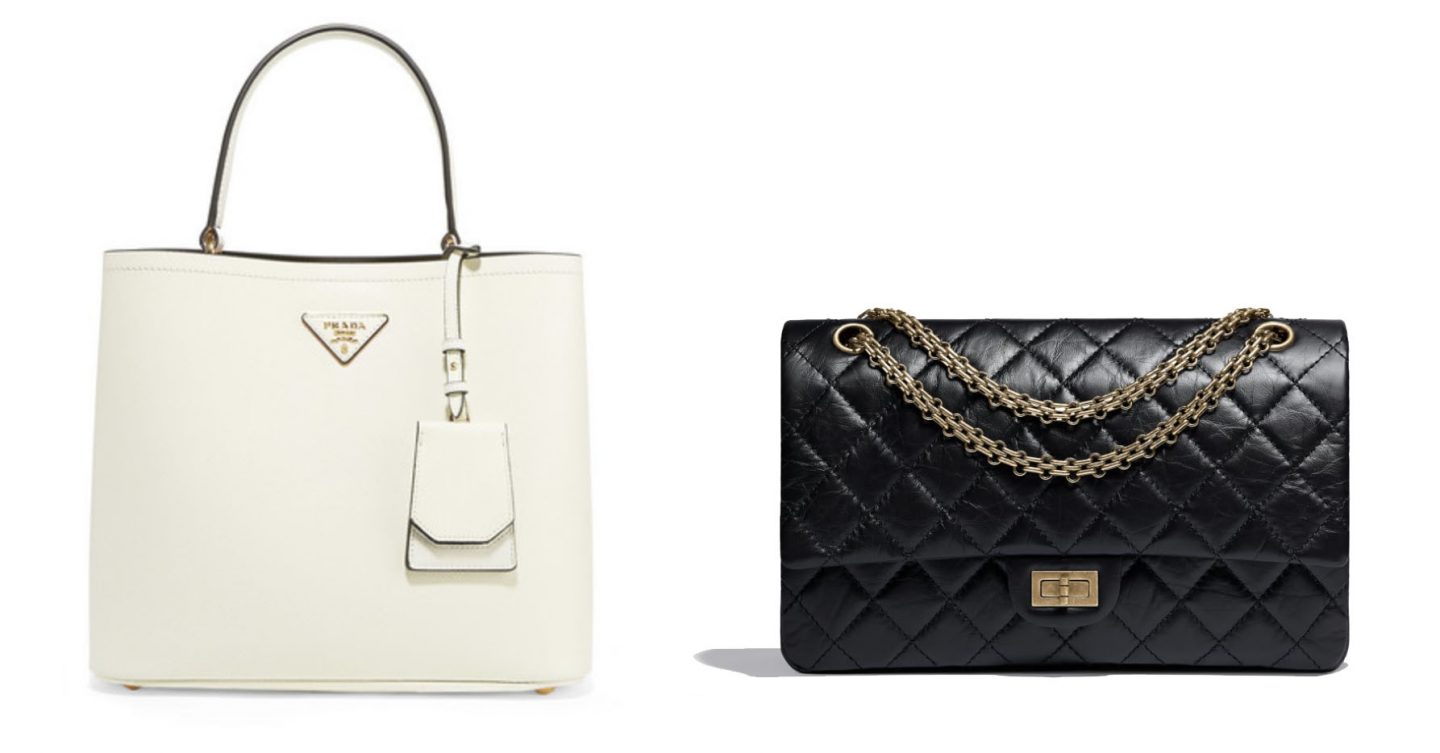 Finally, I have the Prada tote and the Chanel Reissue. I documented on my YT channel that I was debating between the Prada bucket tote and the Mulberry Bayswater Zipped Tote and ultimately decided to go for the Mulberry tote. I had actually decided on the Prada tote but had some unease about how long it looked on me. And then, someone left me a comment saying it reminded them of a watering can and that was it haha. I knew it had to go back. I am super happy with my Mulberry choice though and have been enjoying it so much so far so no regrets there. That said, I still think the Prada is gorgeous even though I knew it wasn't quite the right shape for me. And then I saw this slightly different style and I love it. It reminds me of the LV Capucines crossed with the original Prada Double Tote. So far I've only spotted it in white and black but I am keeping my eyes peeled for more colours!
And then there is the Chanel Reissue. I get asked about this bag all the time and up until a week ago, my answer was always the same, specifically: "I love it on others but it's just not for me". Which was totally true – I know others who own the Reissue and wax lyrical about how great it is. For me though, I couldn't quite wrap my head around the fact that it was intentionally distressed and cost more than the classic flaps. I just didn't get it.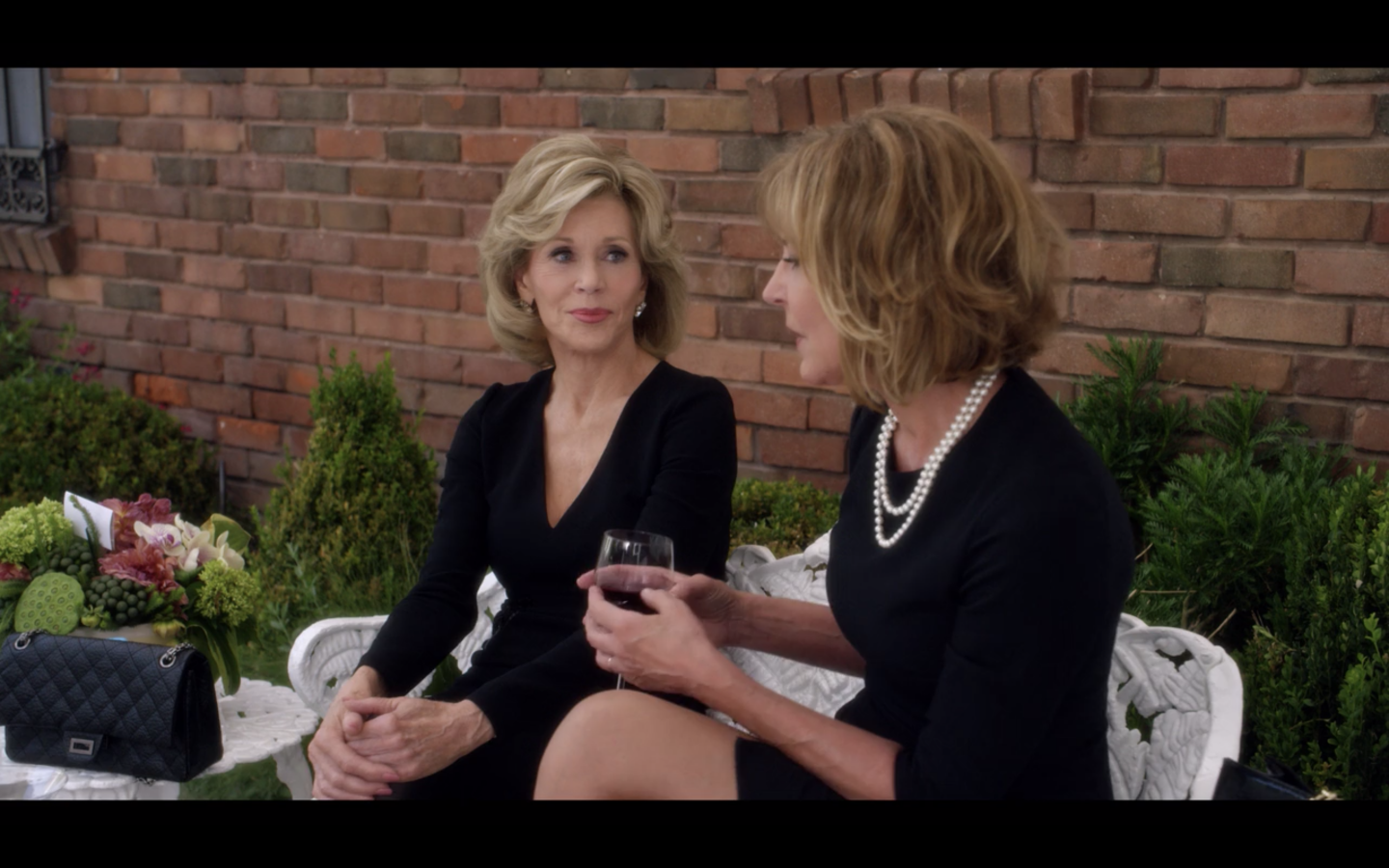 And then, I started watching Grace and Frankie. I'm not sure what this says about me but Grace is for real, my new style icon (well her and Brianna). I absolutely adore her classic wardrobe and instantly spotted her Chanel Reissue in episode 4 of season 1. I've always known that all it takes for me to fall in love with a bag is to see one person wear it really really well and that's exactly what's happened here! Don't get me wrong though, it is still a major major splurge so I have no intention of committing yet. If I'm still thinking about it six months later though, I may consider taking the plunge!
Have any of the new (or old!) season bags caught your eye? Let me know what you're lusting after below!