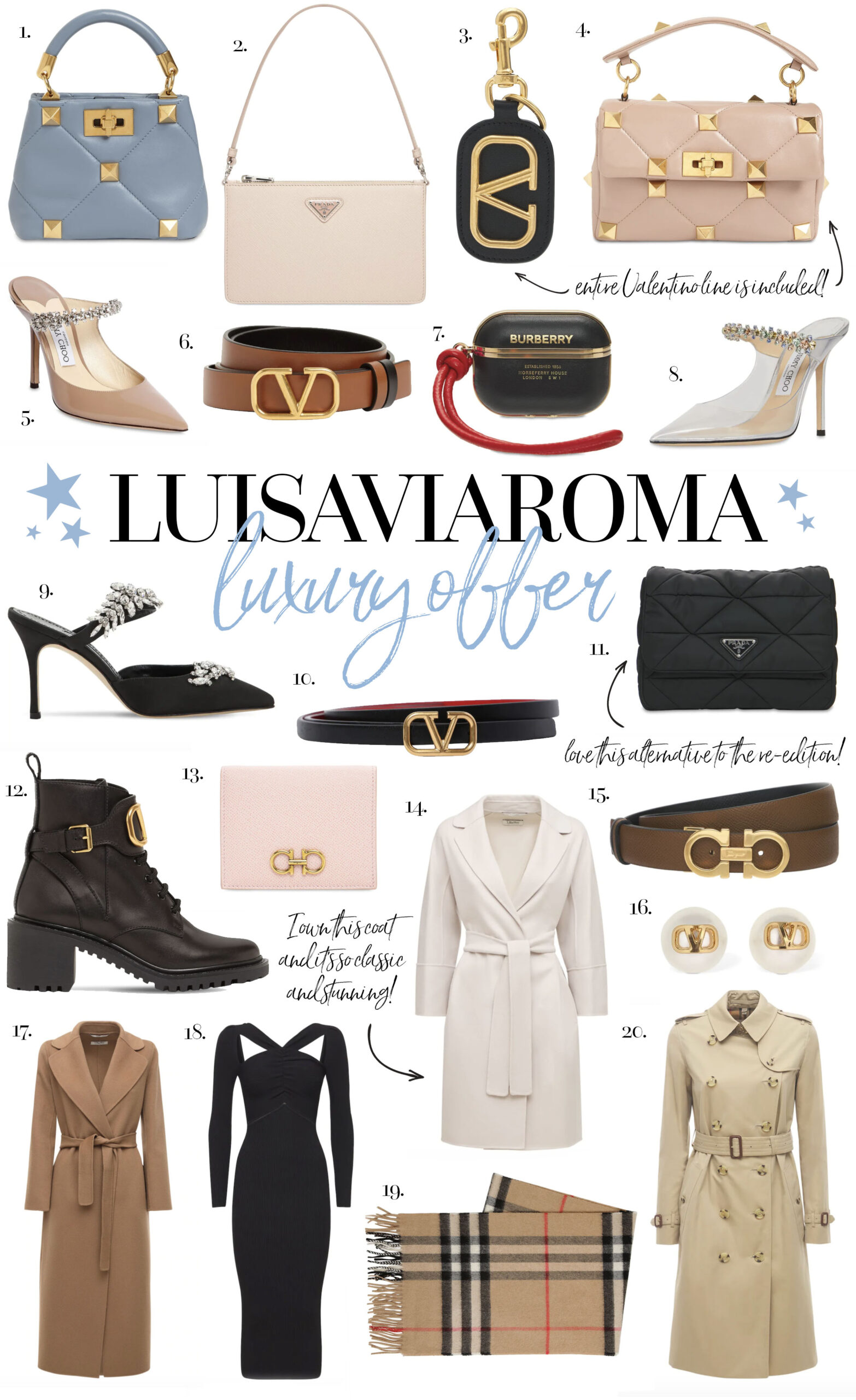 I am so excited to share that Luisaviaroma have just gone live with a fantastic new offer – you can take 15% off sitewide, full priced items – black starred items included! There are still a couple of brand exclusions, most notably Gucci, Saint Laurent and Bottega Veneta but pretty much everything else is included.
You'll need to use the code RL15 at checkout to nab the discount and it's valid until 17th August.
This is a fantastic offer not just because of the amount of brands included but also the quality of those brands. Frequently excluded designers are included this time around and because starred items are included in the offer, you can take 15% off new season merchandise.
FEATURED ABOVE
1. Valentino Blue Bag // 2. Prada Pale Pink Bag // 3. Valentino Keychain // 4. Valentino Roman Stud Bag // 5. Jimmy Choo Bing Heels // 6. Valentino Belt // 7. Burberry Airpods Case // 8. Jimmy Choo Plexi Bing Heels // 9. Manolo Blahnik Heels // 10. Valentino Belt // 11. Prada Crossbody // 12. Valentino Boots // 13. Salvatore Ferragamo Wallet // 14. Max Mara Coat // 15. Salvatore Ferragamo Belt // 16. Valentino Earrings // 17. Max Mara Camel Coat // 18. Self Portrait Dress // 19. Burberry Scarf // 20. Burberry Trench Coat
There is genuinely so much good stuff – I've rounded up my favourites above and below and split them into categories, because there was so much to feature! I know we're still in August but I always find that the most popular coats and outerwear pieces go quickly so this is a great time to invest in some key A/W winter pieces – with a great discount on top! Burberry trench coats – in both the classic beige and navy are included as is their ever-popular checked scarf.
Luisaviaroma are also fully stocked when it comes to Max Mara coats – some are on preorder but some are in stock now and the discount code works on all. I just ordered this gorgeous navy option – their wrap coats are so classic and gorgeous and 100% worth the splurge IMO.
Finally, I wanted to call out Valentino because the whole line is included – from my Valentino Roman Stud bag to their gorgeous belts and shoes. Definitely one to check out if you love Valentino as much as I do!
SHOE PICKS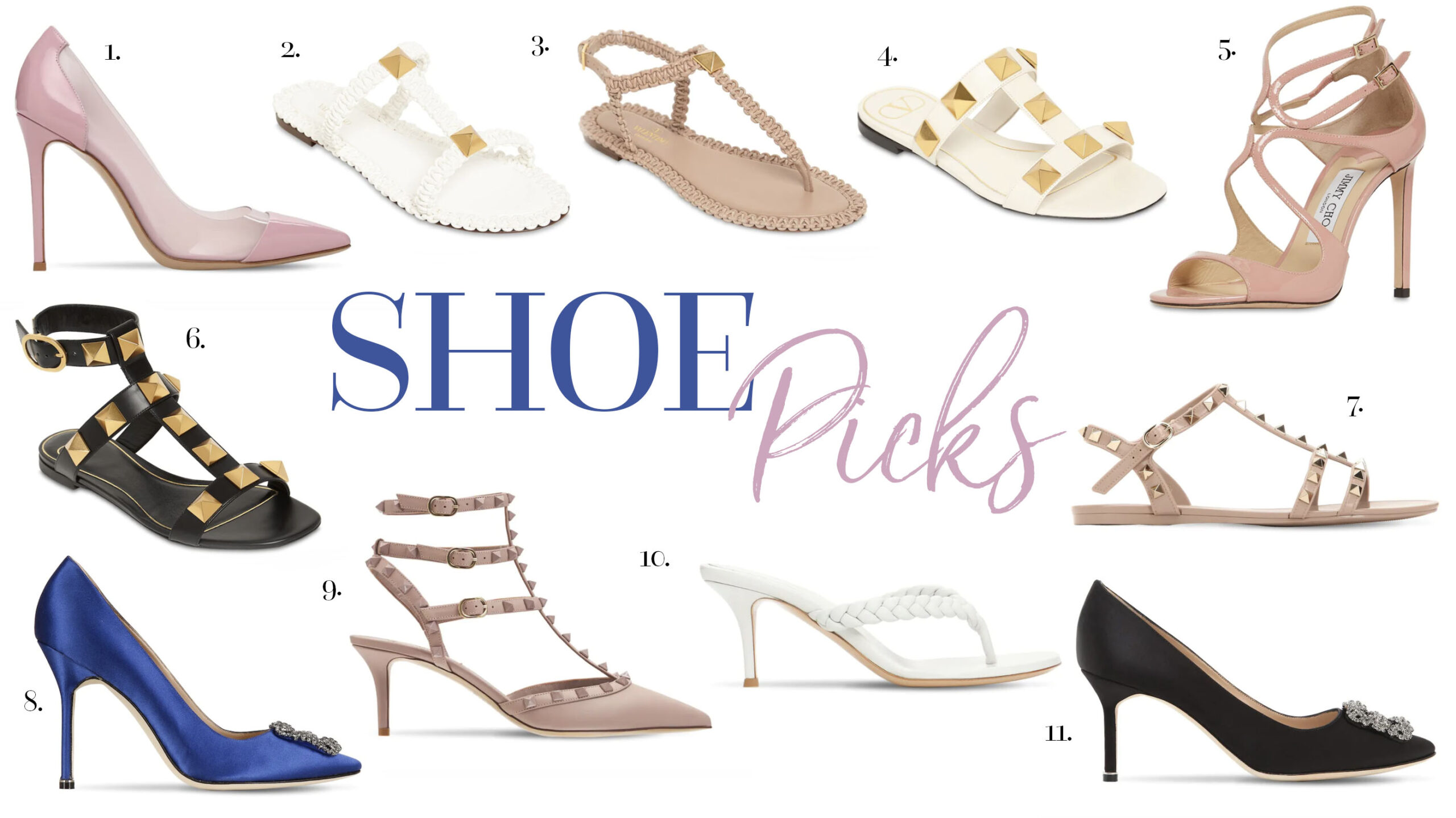 1. Gianvito Rossi Blush Plexi Pumps // 2. Valentino White Sandals // 3. Valentino Nude Sandals // 4. Valentino Roman Stud White Sandals // 5. Jimmy Choo Heeled Sandals // 6. Valentino Black Roman Stud Sandals // 7. Valentino Jelly Sandals // 8. Manolo Blahnik Hangisi Heels // 9. Valentino Rockstud Kitten Heels // 10. Gianvito Rossi Thong Heels // 11. Manolo Blahnik Black Hangisi Pumps
The shoe selection is also so vast – I've definitely being paying more attention to footwear recently as we've been going out more. It's taken my feet a minute to adjust to heels again haha but I am enjoying getting dressed up so much! That said, on a more practical note, I recently got these jelly sandals and they are so adorable! I had to size down but now they fit great and I love the minimal-but-statement-making vibes!
If you're been looking for a deal on Manolo Blahnik or Jimmy Choo – they are also very well stocked. From new season Bing heels (I'm drooling after this plexi pair!) to oh-so-classic Hangisi pumps, there is seriously so much choice!
ACTIVE WEAR PICKS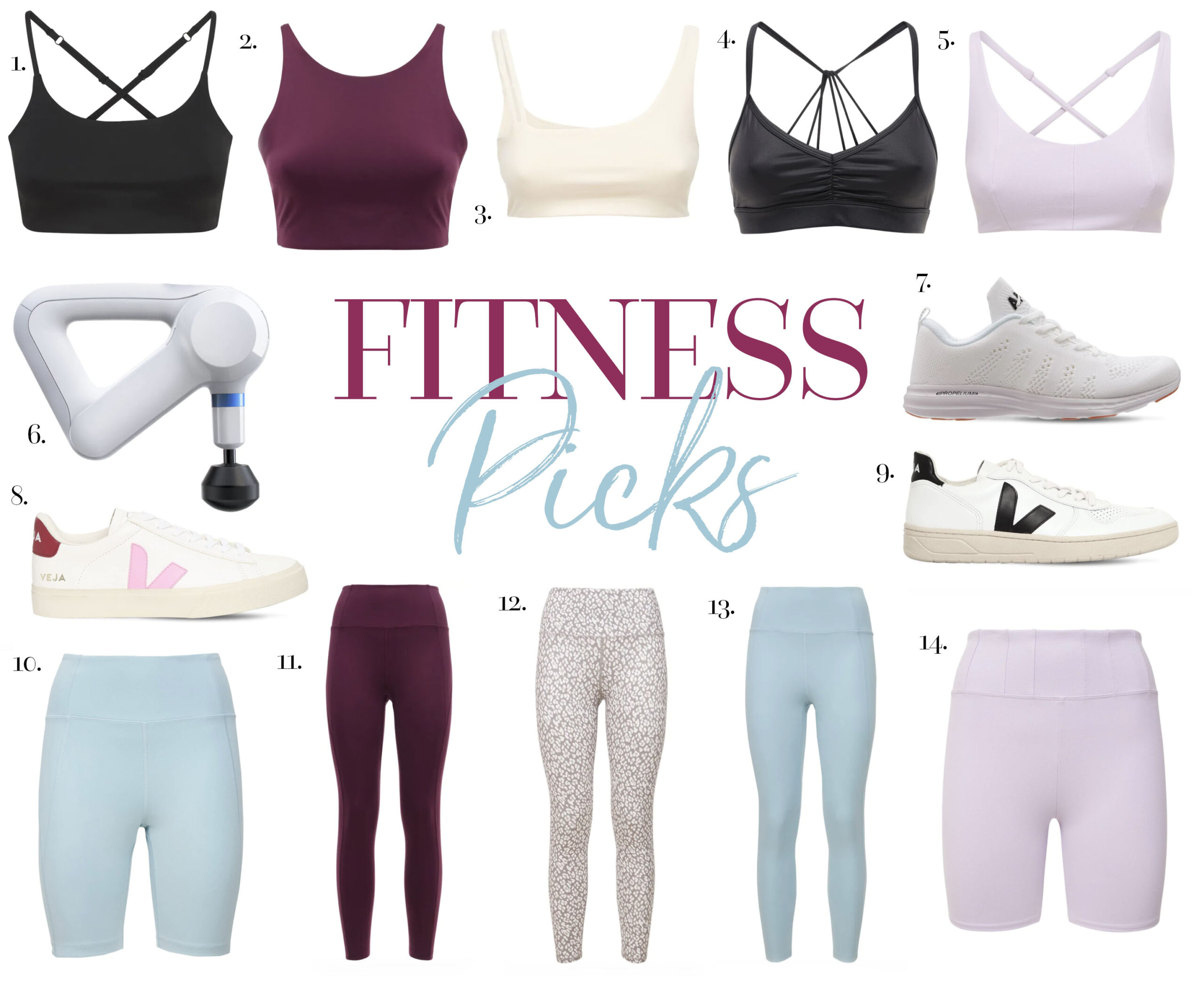 1. Black sports bra // 2. Wine coloured sports bra // 3. Cream asymmetrical sports bra // 4. Black liquid look sports bra // 5. Lilac sports bra // 6. Theragun // 7. APL sneakers // 8. Veja red/ pink sneakers // 9. Veja black and white sneakers // 10. Light blue biker shorts // 11. Wine colours leggings // 12. Leopard print leggings // 13. Light blue leggings // 14. Lilac biker shorts
Luisaviaroma also have a surprisingly strong activewear section with so many great brands that rarely go on sale at other outlets. Girlfriend Collective is fantastic for their fabrics (also eco-friendly!) and their fit – I own several pieces and I love them. It also helps that they also do the best colours! Veja is also included and they have a huge assortment of colours – from classic black to adorable pastel accents.
WARDROBE INVESTMENTS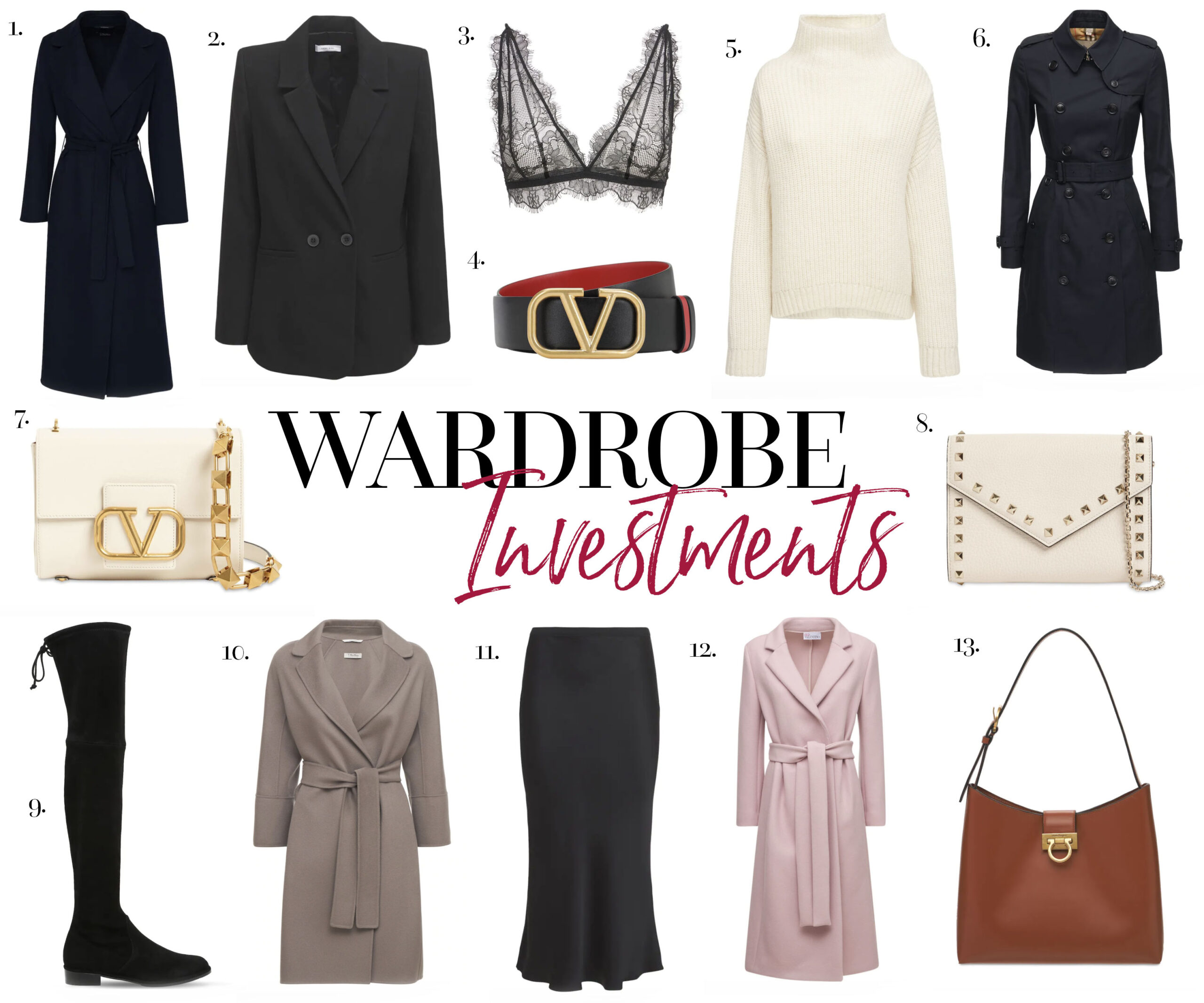 1. Max Mara Navy Wrap Coat // 2. Anine Bing Blazer // 3. Anine Bing Lace Bralette // 4. Valentino Belt // 5. White Sweater // 6. Burberry Trench Coat // 7. Valentino Chain Bag // 8. Valentino White Crossbody // 9. Stuart Weitzman Boots // 10. Max Mara Taupe Wrap Coat // 11. Anine Bing Bias Cut Skirt // 12. Pink Wrap Coat // 13. Salvatore Ferragamo Bag
Finally, looking ahead to the A/W season, there are so many great pieces to invest in for your wardrobe. The whole Anine Bing line is included – I am loving her aesthetic at the moment and there are so many great pieces stocked, from this gorgeous classic bias cut skirt to the perfect chunky sweater. Other wardrobe favourites for me include the Stuart Weitzman Lowland boots – a constant cooler weather favourite for me along with crisp white bag options that will be sure to brighten any outfit.
I definitely did some damage during this sale so if my order arrives before the sale is over, I'll definitely share over on my YT channel!
Let me know if you snag anything as well! 🙂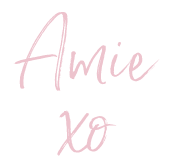 Thank you to Luisaviaroma for partnering with me on this post!