All images are clickable!
It is officially the year of the endless summer and I have to say, I am loving it. So many days of sunny walks, drinks out with friends and lunches out. As much as I usually associate summer with little getaways, this year has made me fall in love with London all over again – the city is truly transformed when there's weather as glorious as what we've been having.
There's really felt like little need to escape anywhere… it's felt like a mini city break every weekend with so much to do and explore. With that in mind (and with no end to this amazing weather in sight), I am sharing my favourite summer picks from one of my all-time favourite stores, Net-a-Porter!
FEATURED ABOVE
1. Alice & Olivia off the shoulder maxi // 2. Polka dot blue skirt // 3. Saint Laurent slides // 4. Yellow v neck dress // 5. 'You, Me, Oui' tote // 6. Pink espadrilles // 7. Ancient Greek Sandals // 8. Yellow polka dot dress // 9. Striped cut-out summer dress // 10. Zimmerman cut-out dress //
Whenever it's hot outside, I just want to live in little summer dresses and sandals. Fortunately, the fashion powers-that-be have listened and there still seems to be the most amazing selection of gorgeous sun dresses and sandals available. I am totally hooked on slides after my Hermès oran purchase and I am sorely tempted with these gorgeous Saint Laurent slides. The perfect chic accent to any outfit!
As for other adorable accessories, I already own the Kayu tote and pink espadrilles (the perfect easy-breezy summer shoe!) and would highly recommend both. I've only used the tote once but I got stopped twice asking where I got it from (surely a great sign for any new wardrobe addition?!).
MORE FAVOURITE SUMMER DRESS PICKS!
 White sundress // 2. Striped blue & white maxi dress // 3. Red wrap dress // 4. Blue cold shoulder dress // 5. Black cut-out halter dress //
Finally, I've also included a bunch of my favourite summer dresses – it's no exaggeration to say I have been living in little sun dresses for the past couple of months and I'm convinced that there's nothing that gets you in a better mood than a beautiful dress and a day of amazing weather and adventure ahead of you 🙂
Thank you so much for reading!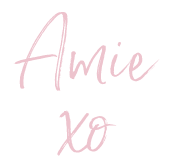 Thank you to Net-a-Porter for sponsoring this post!