All images are clickable!
Saks Fifth Avenue have gone live with a one day flash sale where you can take up to $200 off your purchase! This is off fully priced items so as you can imagine, there is a ton included! I've rounded up my favourite picks above and below – this one is particularly great for party pieces and classic wardrobe items.
FEATURED ABOVE
1. Cinq a Sept Khloe Crepe Ruched Blazer // 2. Havana Crystal Button-Front Blouse // 3. Stuart Weitzman Kolbie Leather Combat Boot // 4. Llektra Lace Bralette // 5. Doreen Cross Seamed Faux Leather Skirt // 6. Cinq a Sept Wrap Minidress // 7. Tory Burch Skinny Embellished Logo Leather Belt // 8. 7 For All Mankind High-Rise Skinny Jeans // 9. Alice + Olivia Gleeson Applique Boxy Sweater // 10. Tart Stitch Cashmere Beanie // 11. Jimmy Choo Romy Glitter Pumps // 12. Gianvito Rossi Vernice Ribbon Patent Leather Sandals // 13. Cinq a Sept Amour Kelsa Blazer // 14. Alice + Olivia Abella Lace Puff-Sleeve Sweater // 15. Alice + Olivia Katie Wrap Minidress // 16. Jimmy Choo Glitter Mini Paris Shoulder Bag // 17. Stuart Weitzman Norah Lug-Sole Chelsea Boots //
You can get a different amount according to how much you spend with the highest tier level generously set at $1000. The levels are as follows:
$50 off your $250 purchase
$100 off your $500 purchase
$150 off your $750 purchase
$200 off your $1000 purchase
Use code SGNOVSF at checkout to claim the discount and the code stays the same regardless of the spend level/ discount.
Cinq A Sept Blazer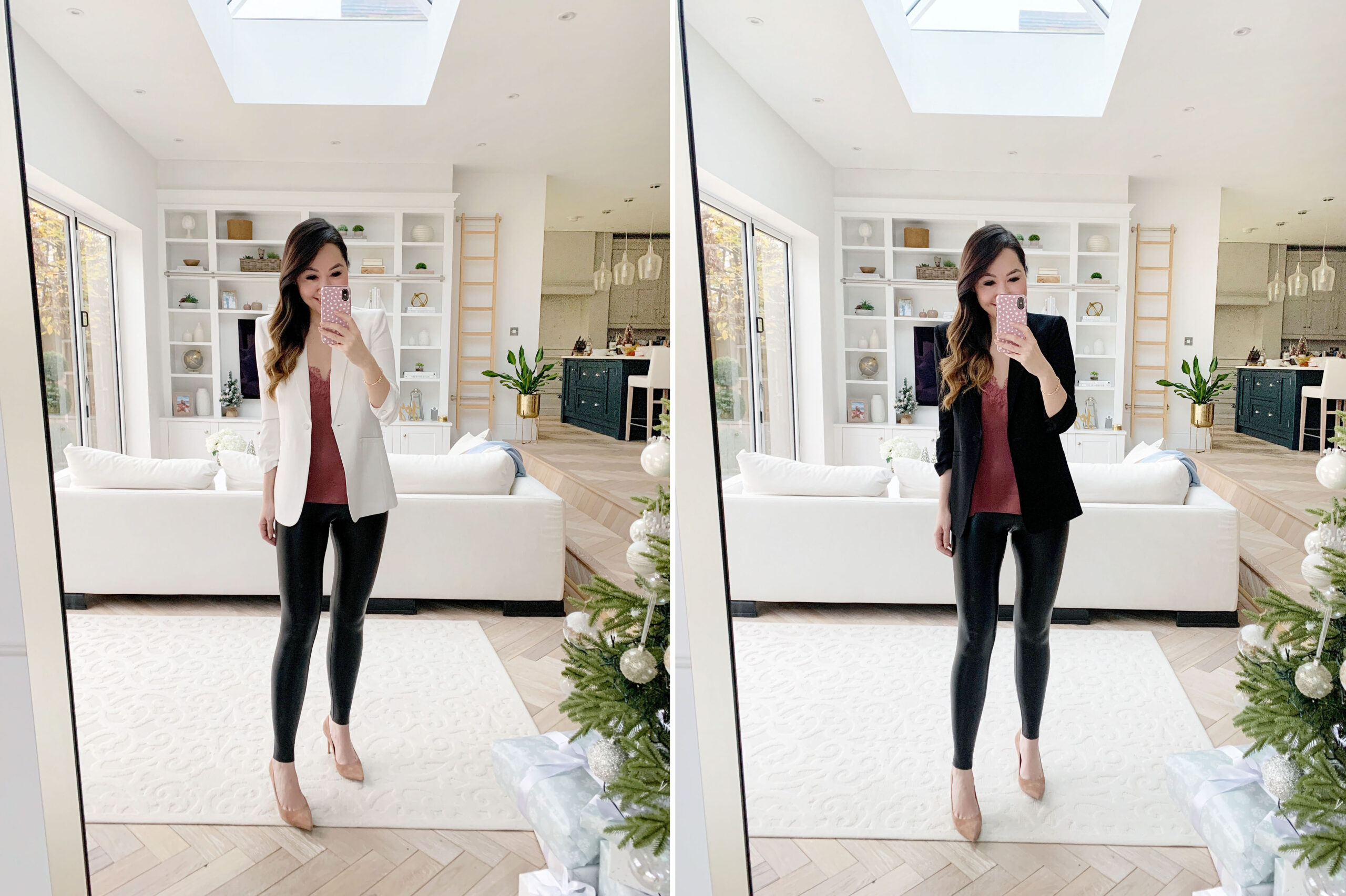 I wanted to highlight my blazer in particular! It's not an exaggeration to say this is my favourite ever blazer – I've had my black one for years now and have gradually added a white one and a navy one to my collection.
It is genuinely the perfect blazer – so flattering and the slightly exaggerated shoulders make it that little bit more elevated than your average blazer style. It's often hard to find in stock in the smaller sizes, let alone on sale so I was so excited to both see it included and pretty much fully stocked in all sizes and colours! I sized down in this one to a 00 as it does fit large IMO.
SILK CAMISOLE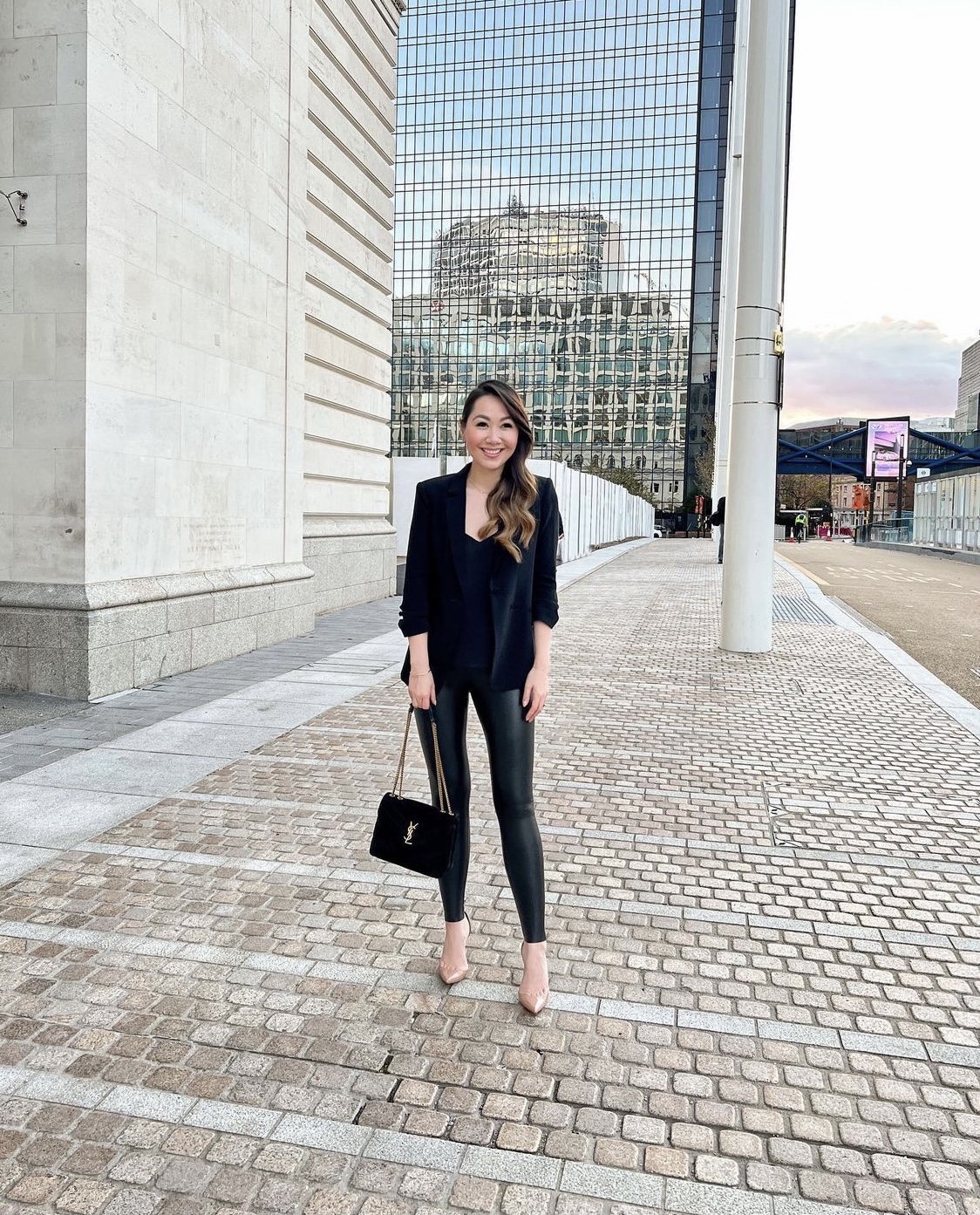 I also wanted to highlight my black cami! This has become the most useful thing in my wardrobe since buying it – so much so that I've since bought it in white. It is pricey but it's 100% silk, amazing quality and fits like a dream (the blazer pictured is again the Cinq A Sept one haha). My leggings sadly aren't included but are well worth the money full price IMO.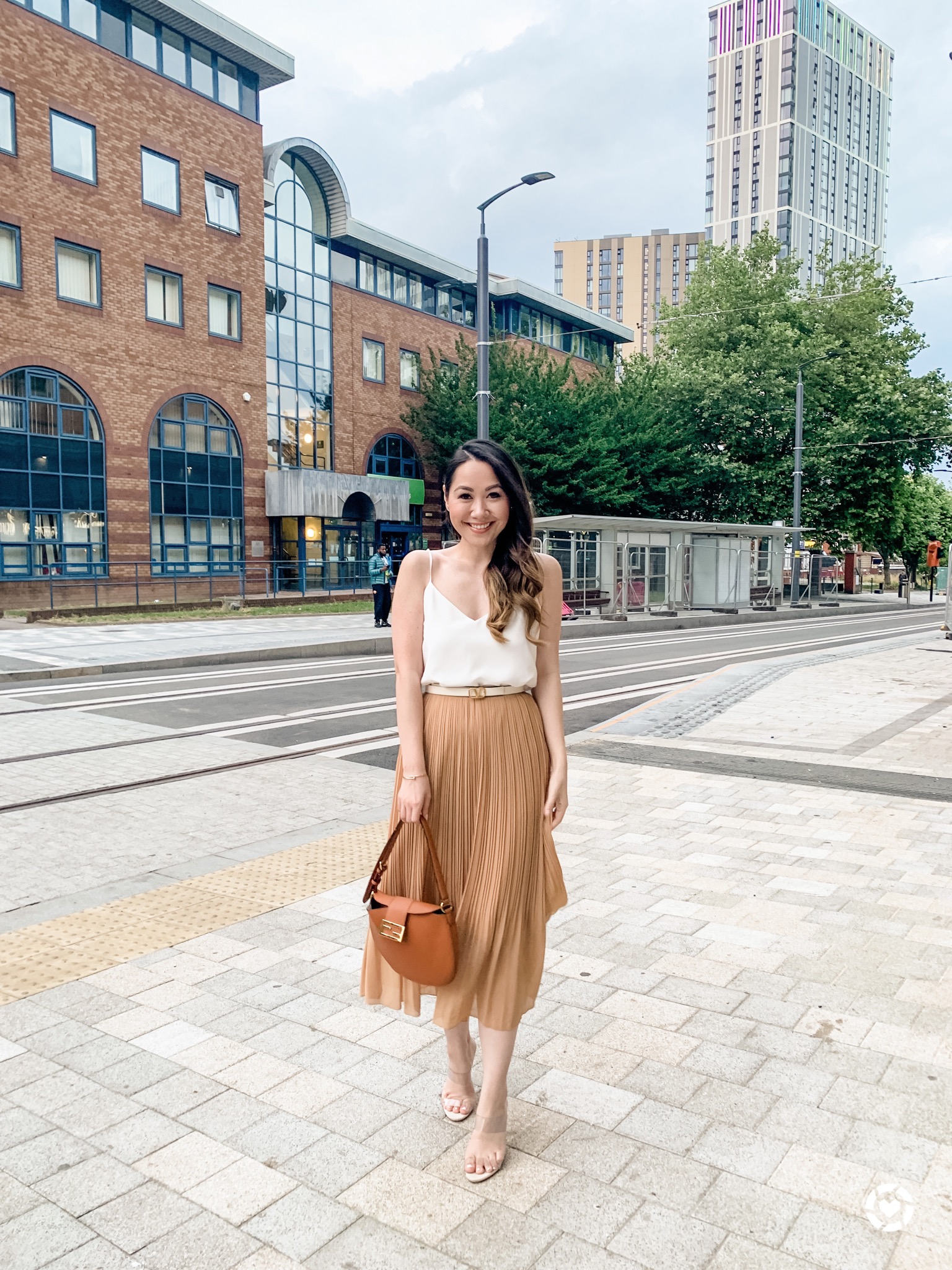 This is a shot of the white one – so perfect for teaming with everything from faux leather leggings to skirts to denim. Both the white and black are fully stocked in all sizes. I took an XS in both.
DRESS PICKS
All images are clickable!
1. Cinq a Sept Laurile Cutout Crepe Midi Dress // 2. Alice + Olivia Dorinda Off-The-Shoulder Midi Dress // 3. Cinq a Sept Lisbeth Dress // 4. Cinq a Sept Mariah Back-Cutout Slip Midi Dress //
Saks currently have SO many gorgeous dresses for the upcoming party season! I own the first two myself in the white and red respectively and they are both showstoppers.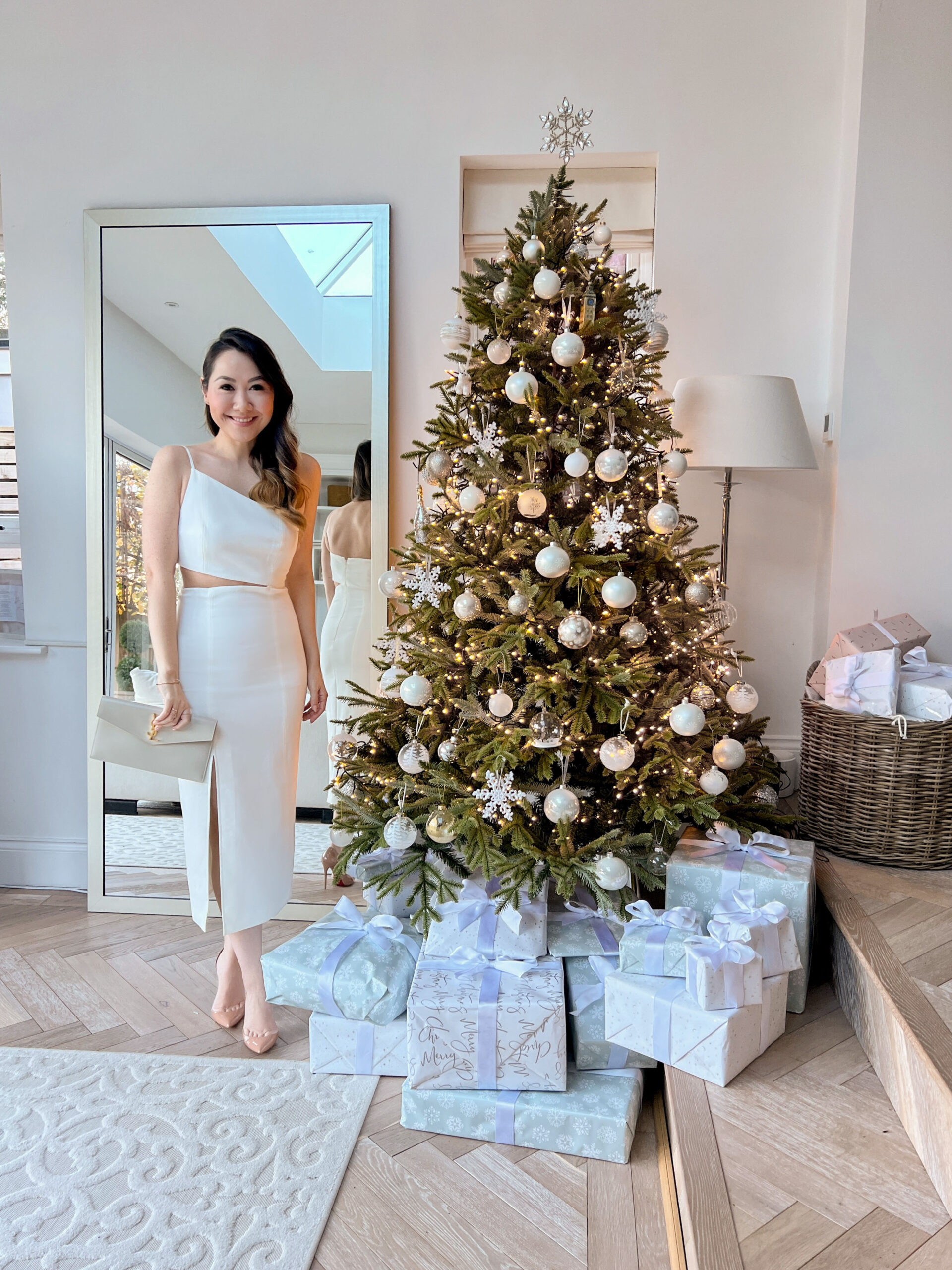 This cut out style is SO gorgeous! I went for the white but it also comes in both the black and a beautiful peach shade. So gorgeous for weddings, Christmas parties and everything in between! I went for a size 2 in this one 🙂
I'm so excited to get all dressed up for the holidays – we were definitely robbed a little of this last year so I'm very excited to make up for lost time haha 🙂
THEORY PICKS
All images are clickable!
1. Sculpted Wool-Cashmere Sweater // 2. Double-Knit Jersey Midi Dress // 3. Plaid A-Line Miniskirt // 4. Karenia Cashmere Sweater // 5. Smocked Burnout Top // 6. Cowlneck Top // 7. Demitria Pull-On Flared Pants // 8. Long Double-Face Wool Coat // 9. Basic Cashmere Turtleneck // 10. Piazza Walden Tweed Jacket // 11. Mixed Cable-Knit Sweater // 12. Clairene Wool-Cashmere Coat // 13. Shaped Cashmere Cardigan //
Finally, I wanted to highlight that a ton of Theory has just gone into the sale! These aren't included in the general discount code above but have gone into general clearance – but it's pretty much the entire line! Theory has been a favourite of mine for classic workwear pieces for years – the quality is fantastic and the cuts are always so wonderful. I've literally owned some of my pieces for years and they still look fantastic. You can see the full selection here.
And that's it for this mini round-up! Let me know if you snag anything good!