All images are clickable!
As many of you have probably noticed by now, it's been a strange year for luxury sales and so many sale schedules have been upended. I know so many of you were disappointed when it came to the luxury Black Friday sales but happily, it looks like a lot of them were simply delayed rather than cancelled so I anticipate a lot of luxury sales happening in December!
One such sale has *just* gone live and it's always one I look forward to every year. The MyTheresa winter sale is here – and this time it's available globally – woohoo! You can view the full selection here – and the discounts are extremely generous. Think 40% off Valentino bags, 50% off Aquazurra, 30% off Gianvito Rossi and more! Stock will move quickly though so I would hurry if something catches your eye.
FEATURED ABOVE
1. Valentino Biker Boots // 2. Valentino Tote // 3. Valentino Crossbody // 4. Stuart Weitzman Pearl Boots // 5. Gianvito Rossi Blue Pumps // 6. Valentino Wallet // 7. Boy Crossbody // 8. Elleme Raisin Bag // 9. Jimmy Choo OTK Boots // 10. Aquazurra Pumps // 11. Valentino Bag // 12. Valentino Tote // 13. Suede Boots // 14. Valentino Brown Tote // 15. Aquazurra Sandals // 16. Valentino Crossbody // 17. Valentino Top Handle
There are so many beautiful items included – I've rounded up my favourites above and below and will be updating with my favourite clothing picks soon!
SHOE PICKS
All images are clickable!
There are SO many beautiful shoe picks – so many are extremely generously discounted and stock levels seem to be pretty good for most styles. If you're already planning your return to high heels, then this is definitely a category to check out! I adore these sparkly Aquazurras and Meghan Markle's strappy Aquazurras that she wore to her engagement announcement are also included! There are also so many beautiful Valentino styles – from their fantastic sandals to their super popular sneakers and beyond gorgeous pumps.
Let me know if you snag anything!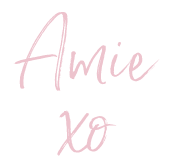 Disclaimer: this post is not sponsored, however please note I have an ongoing video partnership with MyTheresa.