All images are clickable!
The MyTheresa sale has been massively extended for Boxing Day! Not only have they increased the discounts on SO many gorgeous items but have also added a ton of new items to sale. Happily, they allow you to filter accordingly as well; you can view all newly added items here as well as the full sale selection here, including further discounts!
FEATURED ABOVE
1. Valentino White Shoulder Bag // 2. Chloe Mock Croc Tess // 3. Valentino Blue Crossbody // 4. Valentino Black Shoulder Bag // 5. Jimmy Choo OTK Boots // 6. Self-Portrait Dress // 7. Saint Laurent Leopard Print Bag // 8. Black Chelsea Boots // 9. Red Strapless Dress // 10. Camel Coat // 11. Valentino Studded Tote // 12. Aquazurra Heels // 13. Saint Laurent Phone Case // 14. Chloe C Bag // 15. Valentino Boots // 16. Valentino Tote // 17. Black Buckle Ankle Boots
The sale is now up to 60% off so now is a great time to snag some seriously luxe pieces at huge discounts! I love this baby blue Valentino bag – the same style as my nude coloured one and discounted at 40% off. There are also a whole host of gorgeous party pieces – my favourite is this stunning red strapless number – so beautiful! For any Self-Portrait fans, there are so many styles included – all at 40-50% off.
ACCESSORY PICKS
All images are clickable!
1. Marc Jacobs Bag // 2. Maxmara Scarf // 3. Crystal Hair Clip // 4. Saint Laurent Hair Clip // 5. Valentino Bag // 6. Saint Laurent Belt // 7. Stella McCartney Bag // 8. Ganni Scarf // 9. Pearl Beret // 10. Marc Jacobs Pink Crossbody // 11. Red Bow Barrette
I rounded up some more of my favourite accessory picks – there were too many to include in the main collage haha 🙂 From cozy MaxMara scarves, to this STUNNING pearl beret (anyone else watch the Princess Switch and now want to wear berets all the time?!), there are so many beautiful items.
SHOE & BOOT PICKS
All images are clickable!
1. Aquazurra Heels // 2. Gianvito Rossi Satin Pumps // 3. Gianvito Rossi Jewel Pumps // 4. Black & White Print Heels // 5. Valentino Tan Boots // 6. Chloe Ankle Boots // 7. Chloe OTK Boots // 8. TOD'S Ankle Boots // 9. Chloe Riding Boots // 10. Valentino Sneakers // 11. Aquazurra Bow Flats // 12. Valentino Red Sneakers // 13. Aquazurra Black & White Flats
The shoes this year seem to be particularly well discounted – perhaps to account for less shoe wearing in general in 2020! A lot of very luxe styles are discounted between 40-50% so if you're someone who plans ahead, this is definitely a category worth checking out! You can see the full shoe selection here.
CLOTHING PICKS
1. Berry Shift Dress // 2. Black Tailored Dress // 3. Polka Dot Dress // 4. Black Strapless Dress // 5. Teal Shift Dress // 6. Navy Wrap Coat // 7. Black Relaxed Coat // 8. Nike Jacket // 9. Teddy Coat // 10. Blue Coat
All images are clickable!
Finally, clothing! Luxury clothing can get extremely expensive so discounts this generous are always very welcome. Most discounts I spotted were again between 40-50% and that covers everything from gorgeous party dresses right through to investment coats. The full clothing sale edit can be found here.
And that's it for this sale post! I'll be scouting out all the other sales happening over the next day or so, so check back for more round-ups then! 🙂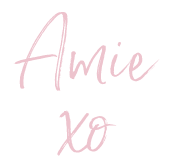 Disclaimer: this post is not sponsored, however I do work with MyTheresa on sponsored YouTube videos.