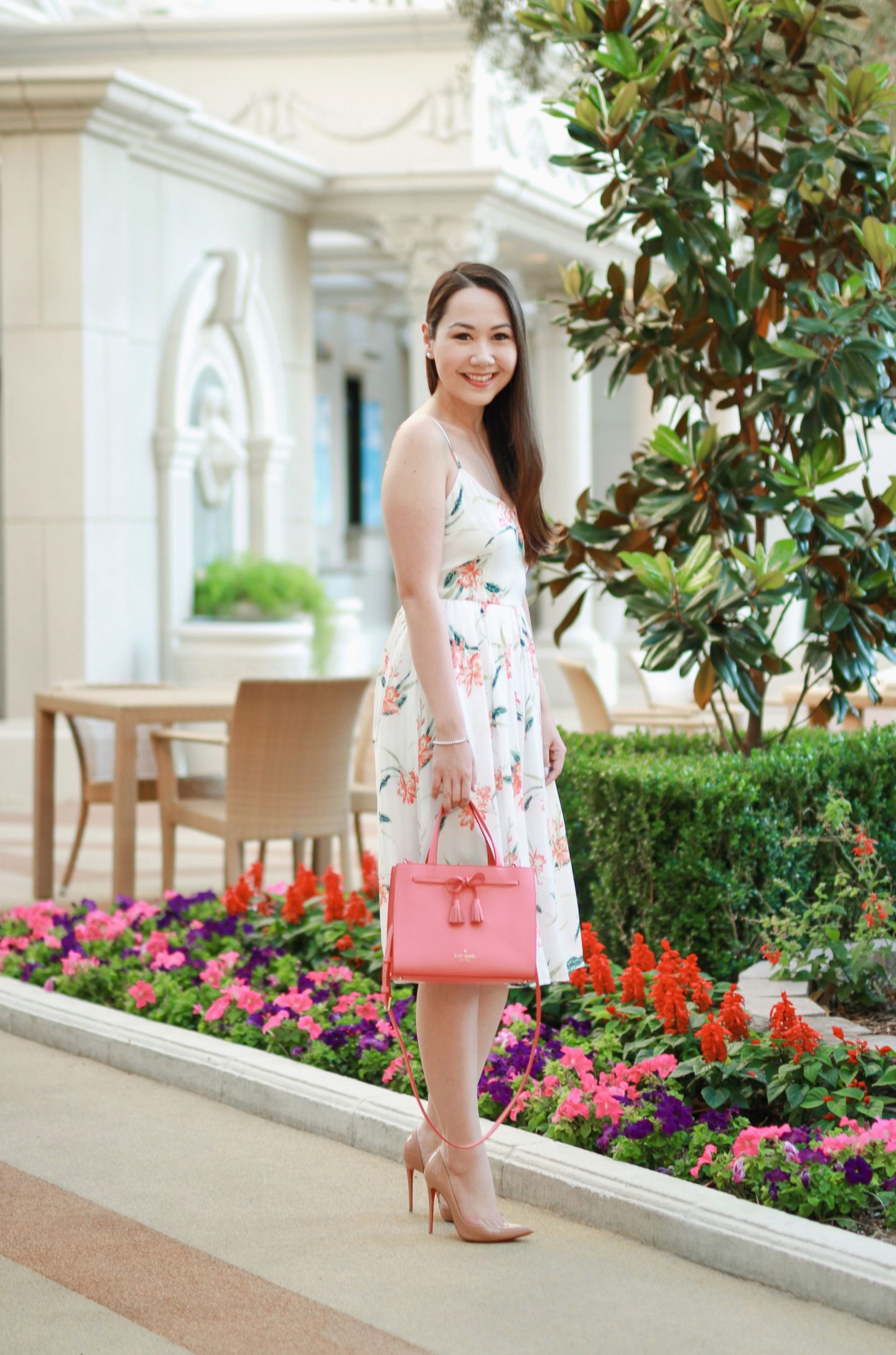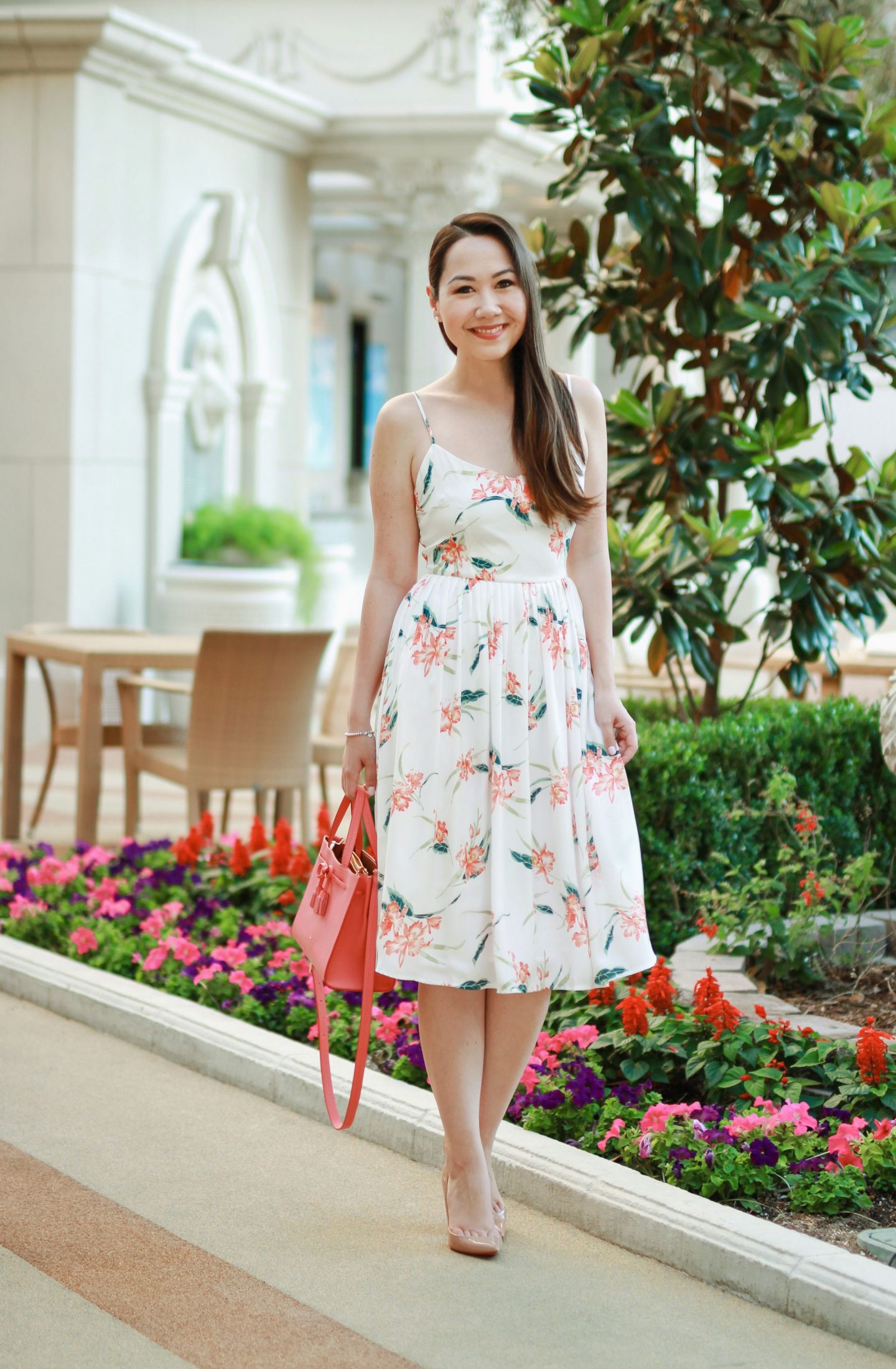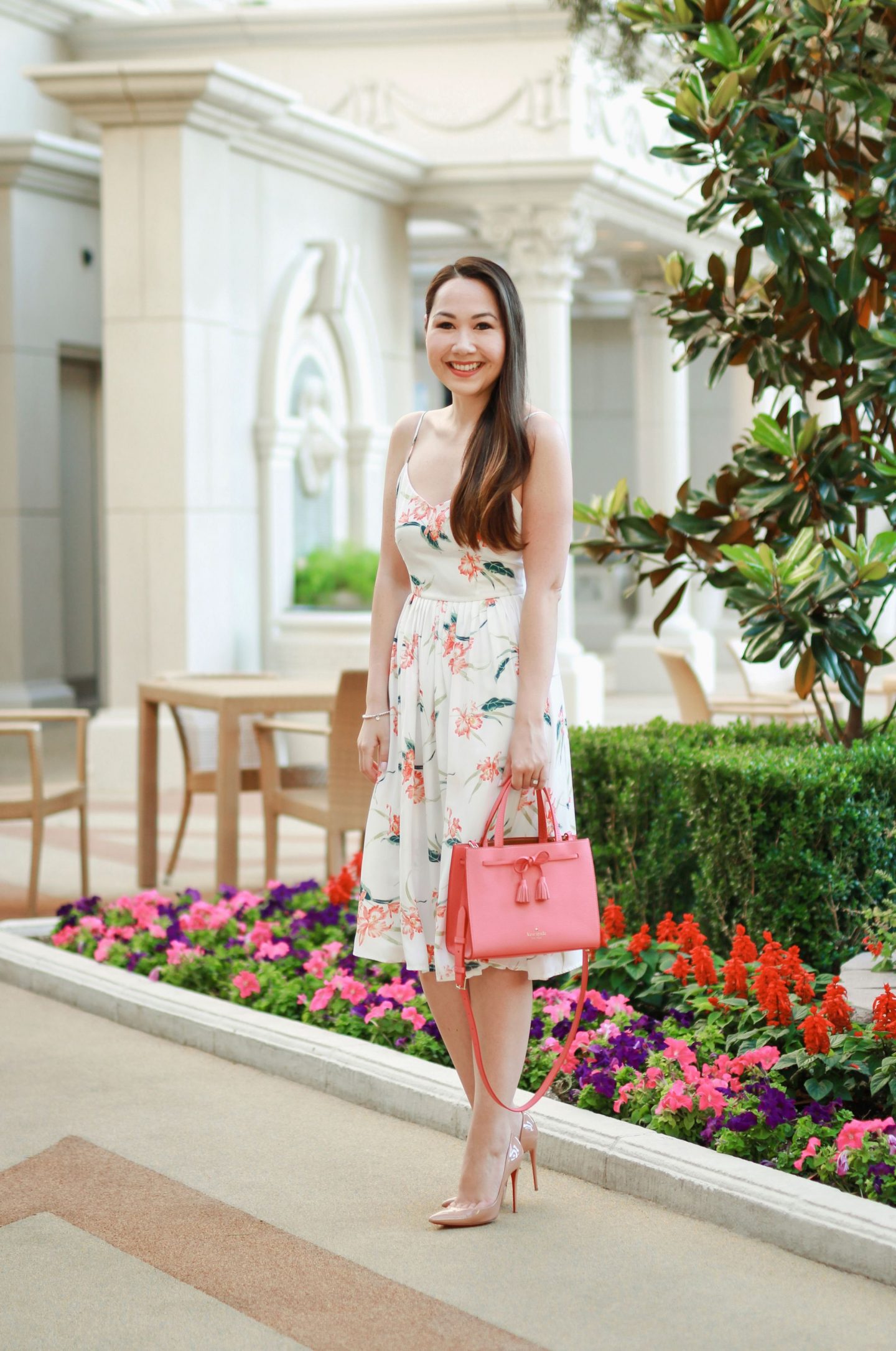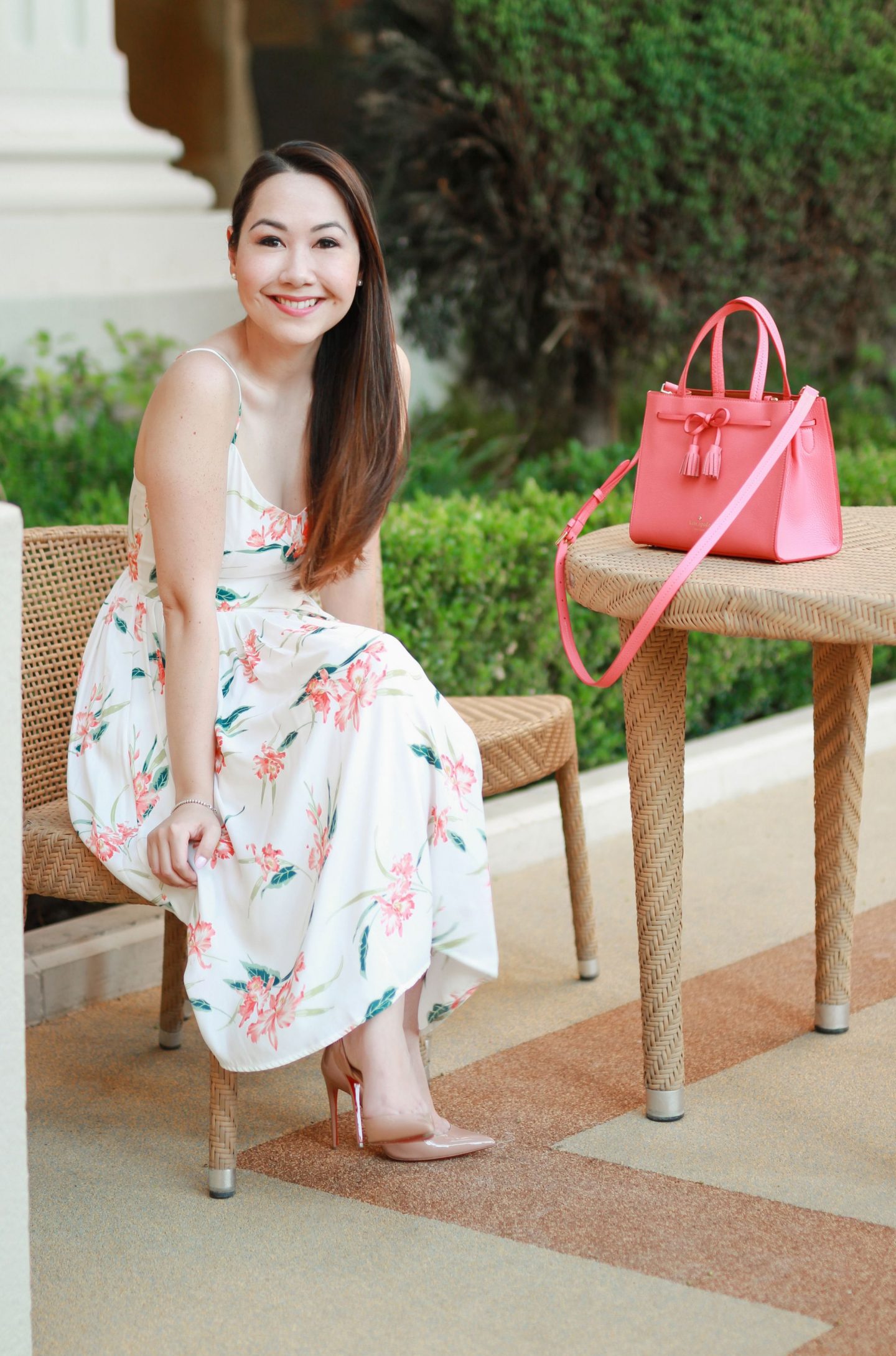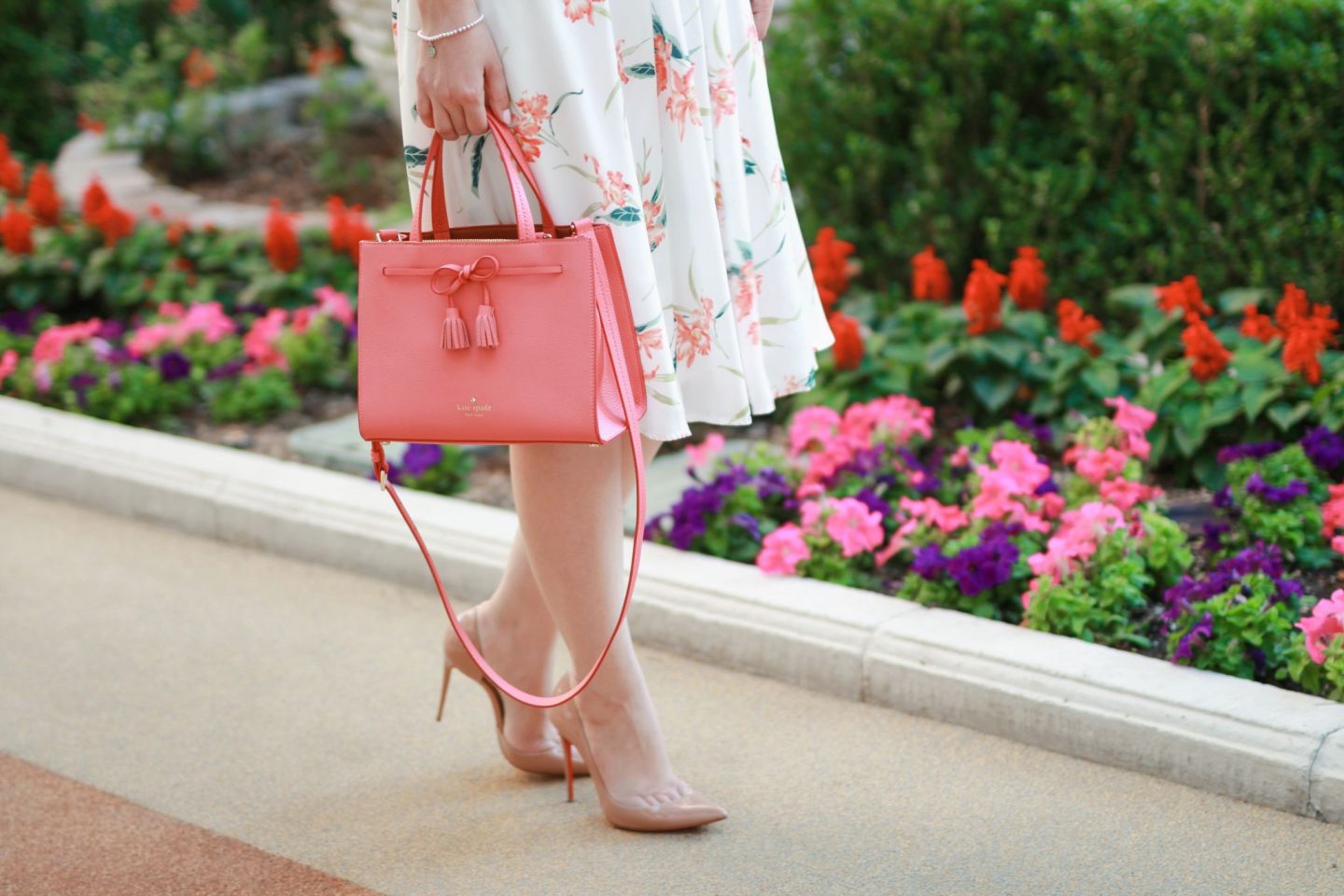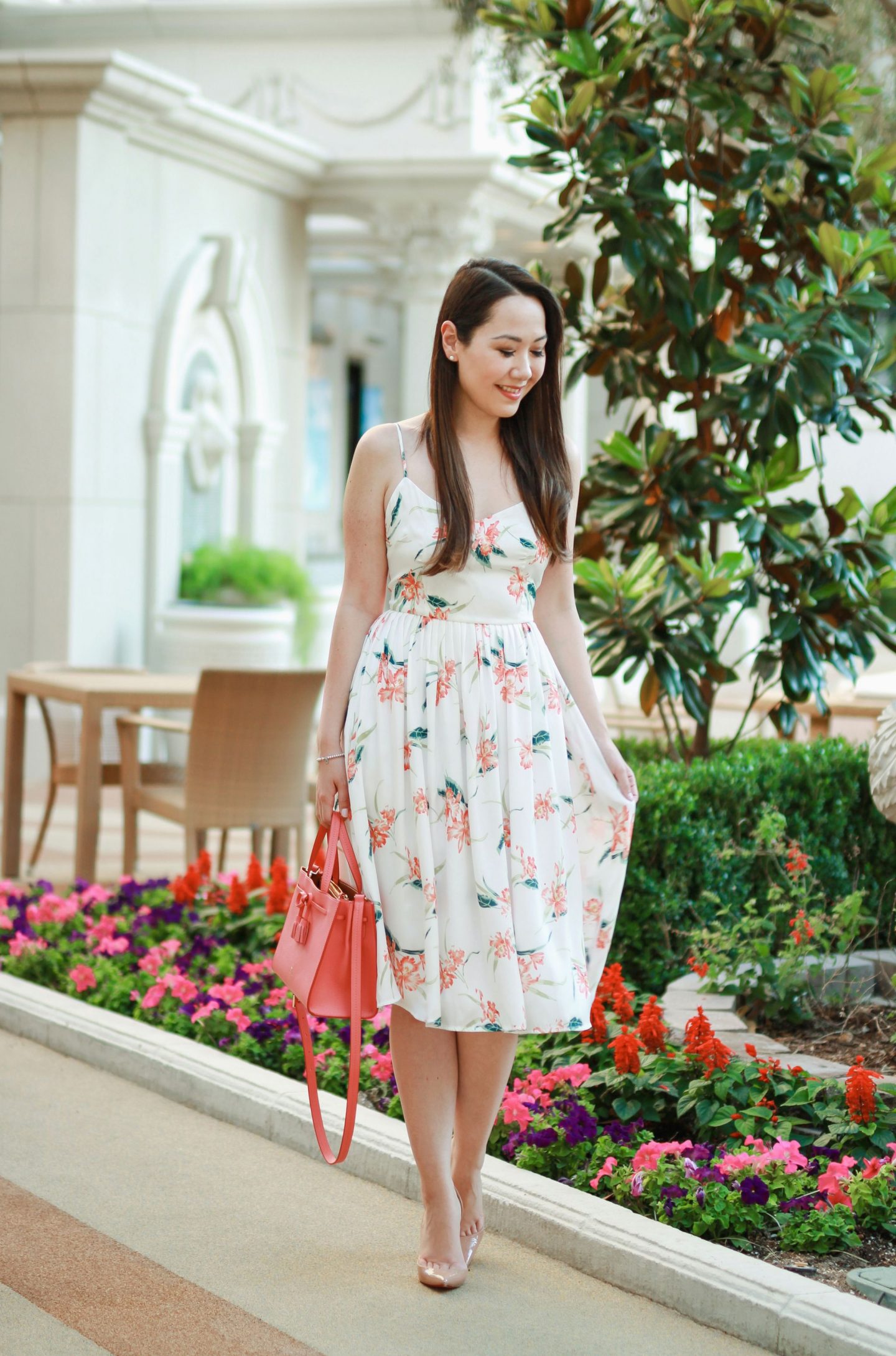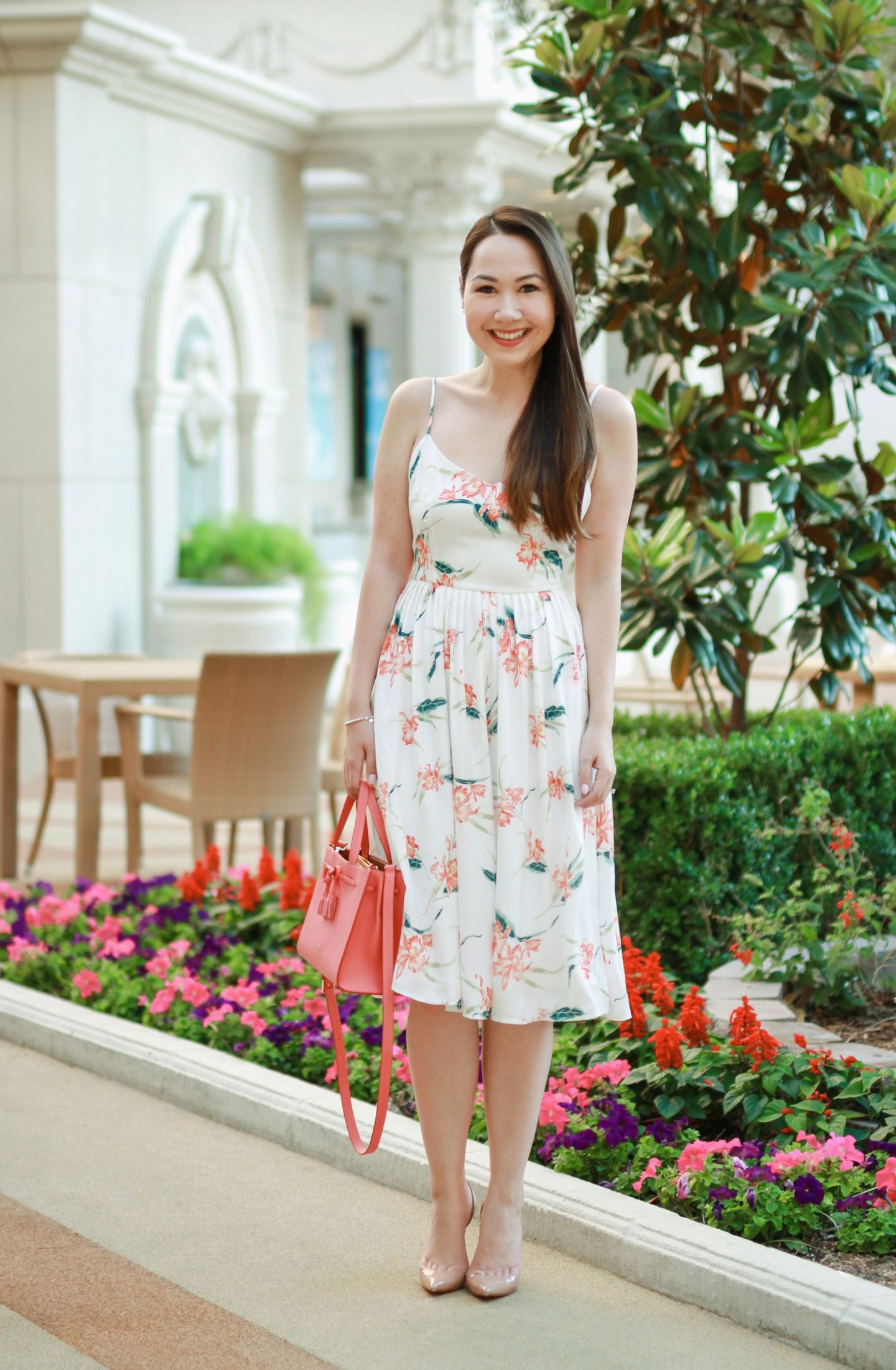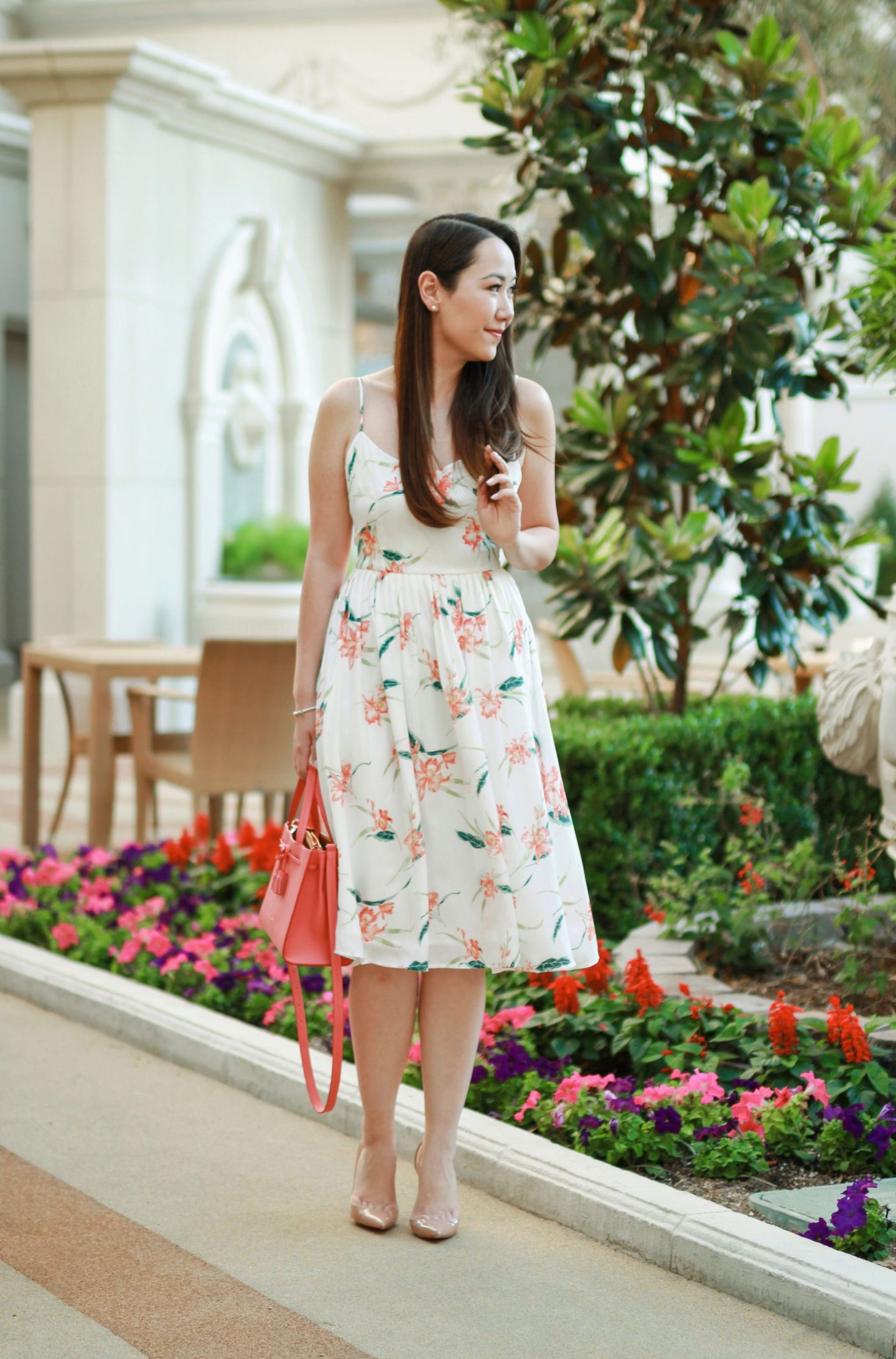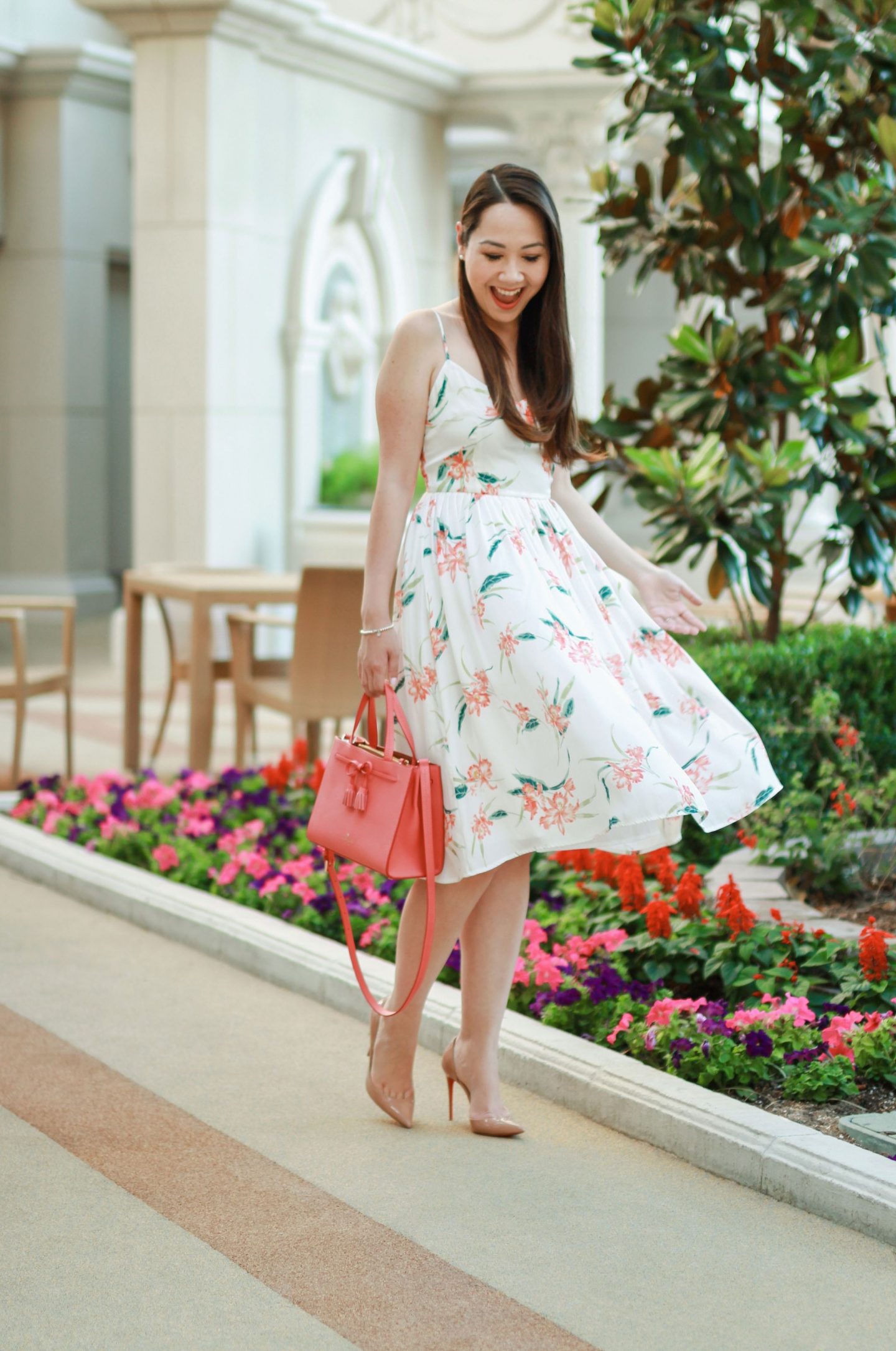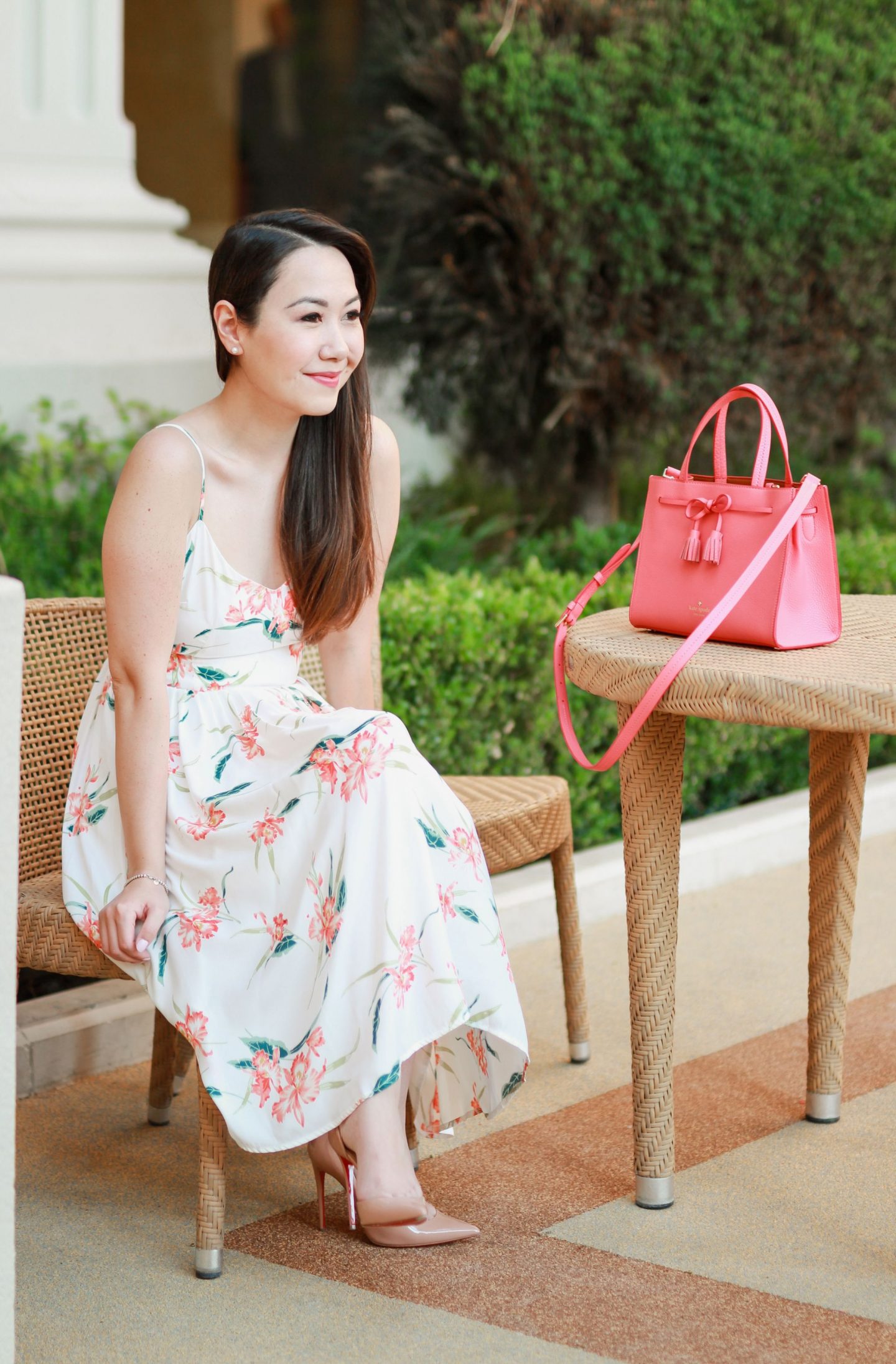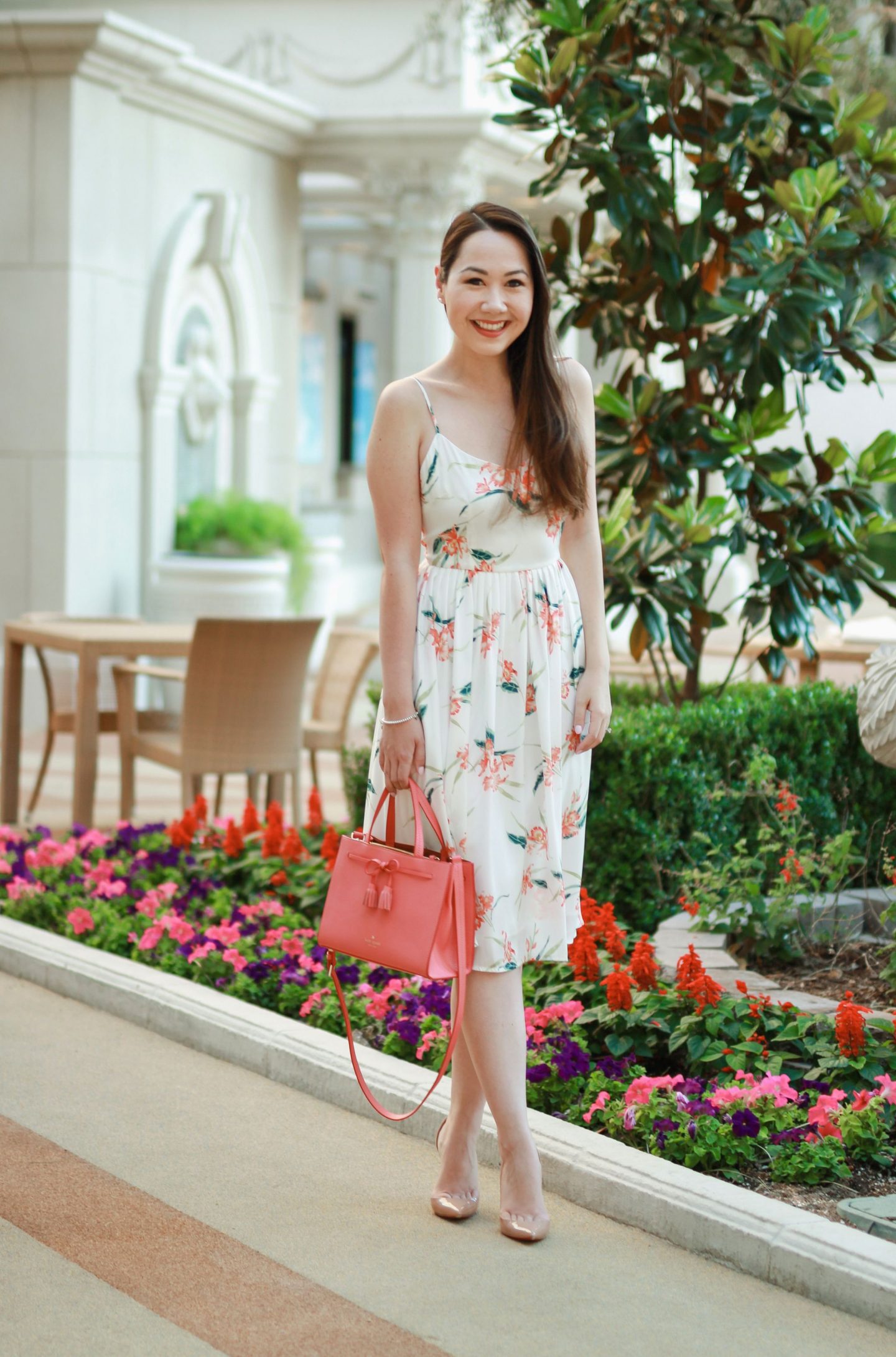 I was so convinced that I would get SO MUCH blogging done on holiday, not least because I finally wasn't going to be impeded by the UK's grumpy weather and frequent downpours. It turns out that you can have too much of a good thing though and the bright scorching sun that you get in California and Vegas takes the worst photos!  I did manage to take this one set when I was in Vegas though 🙂
DETAILS
Sundress, also available here // Kate Spade Bag // Christian Louboutin heels
I wore this sundress one of the days we were there and I loved it! It's so silky and summery – perfect for vacation days 🙂 I paired it with my Kate Spade bag which turned out to be a perfect match!
I always love visiting Vegas and we try and take a few days out to visit every time we see our family. We used to stay at the MGM Grand before switching over to Caesar's Palace which we're been hooked on ever since. That said, a few things this time disappointed me – they seem to be scaling back on things whilst increasing prices which is never fun! We're thinking about trying a new hotel next time we go – does anyone have any suggestions? We're currently looking at the Aria and the Cosmopolitan but I'm also wondering if it's worth splurging and going for something like the Bellagio or Mandarin Oriental – anyone have any experiences of these? Please share if you do!
As always, thank you so much for stopping by!