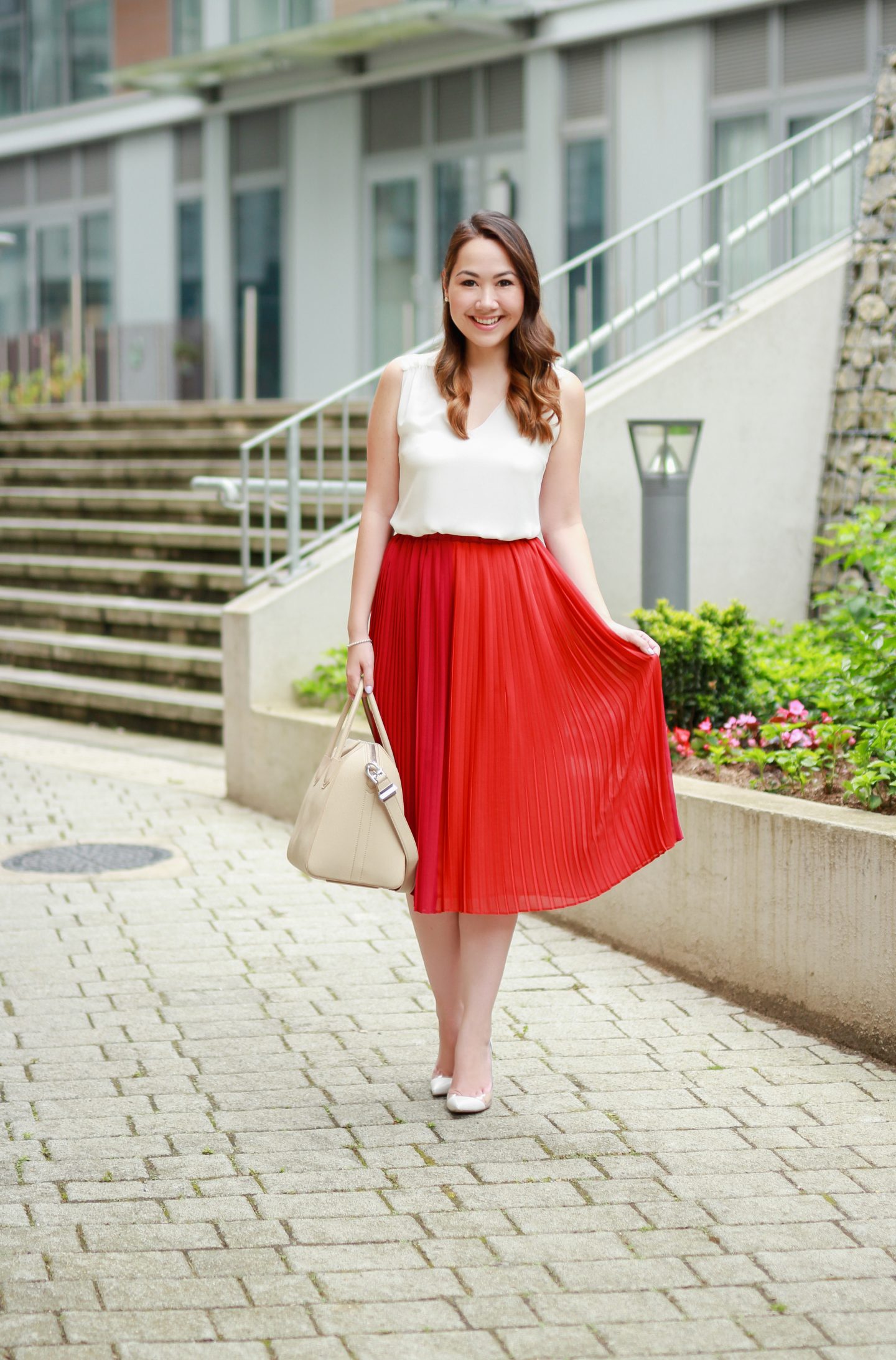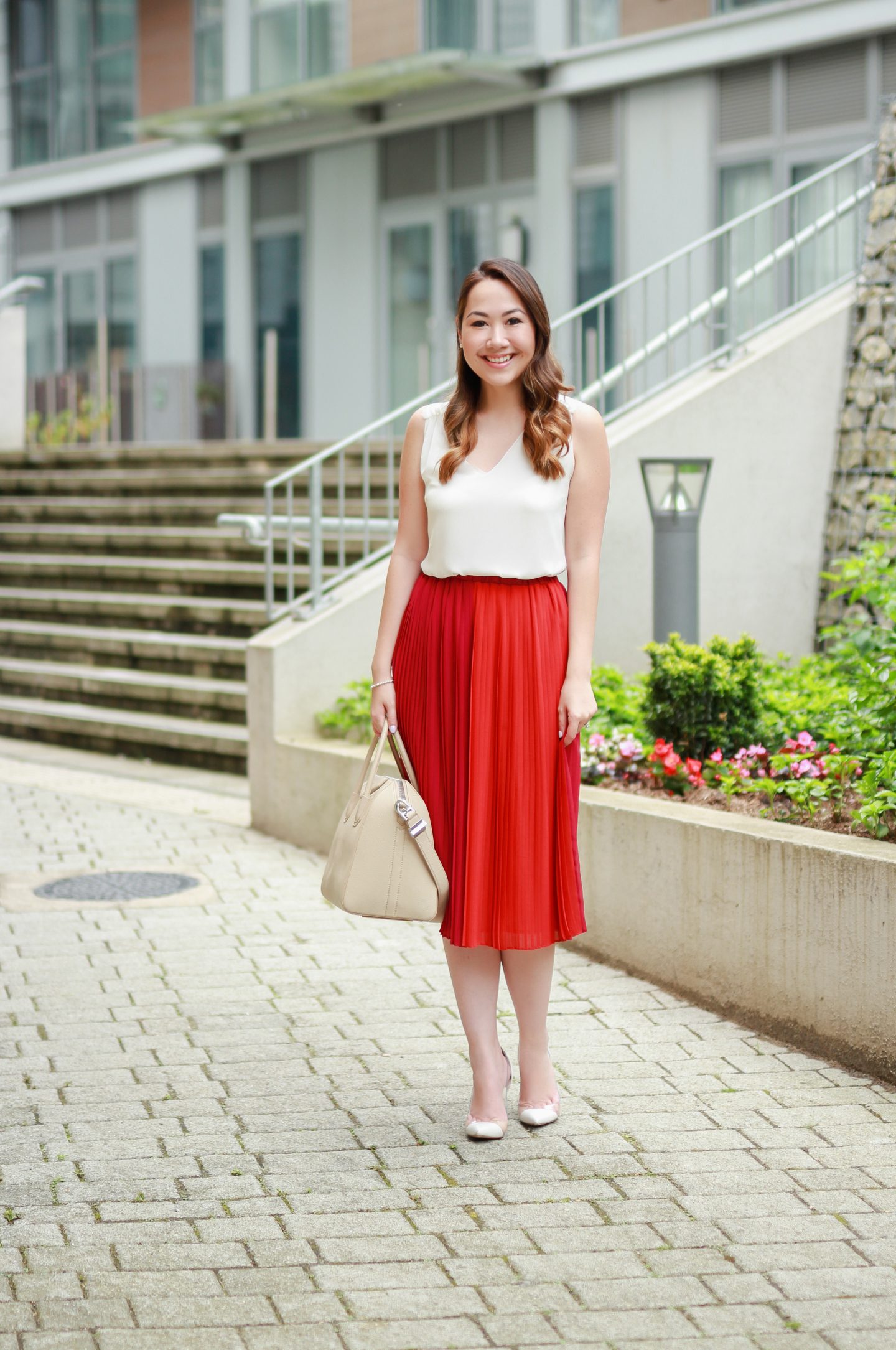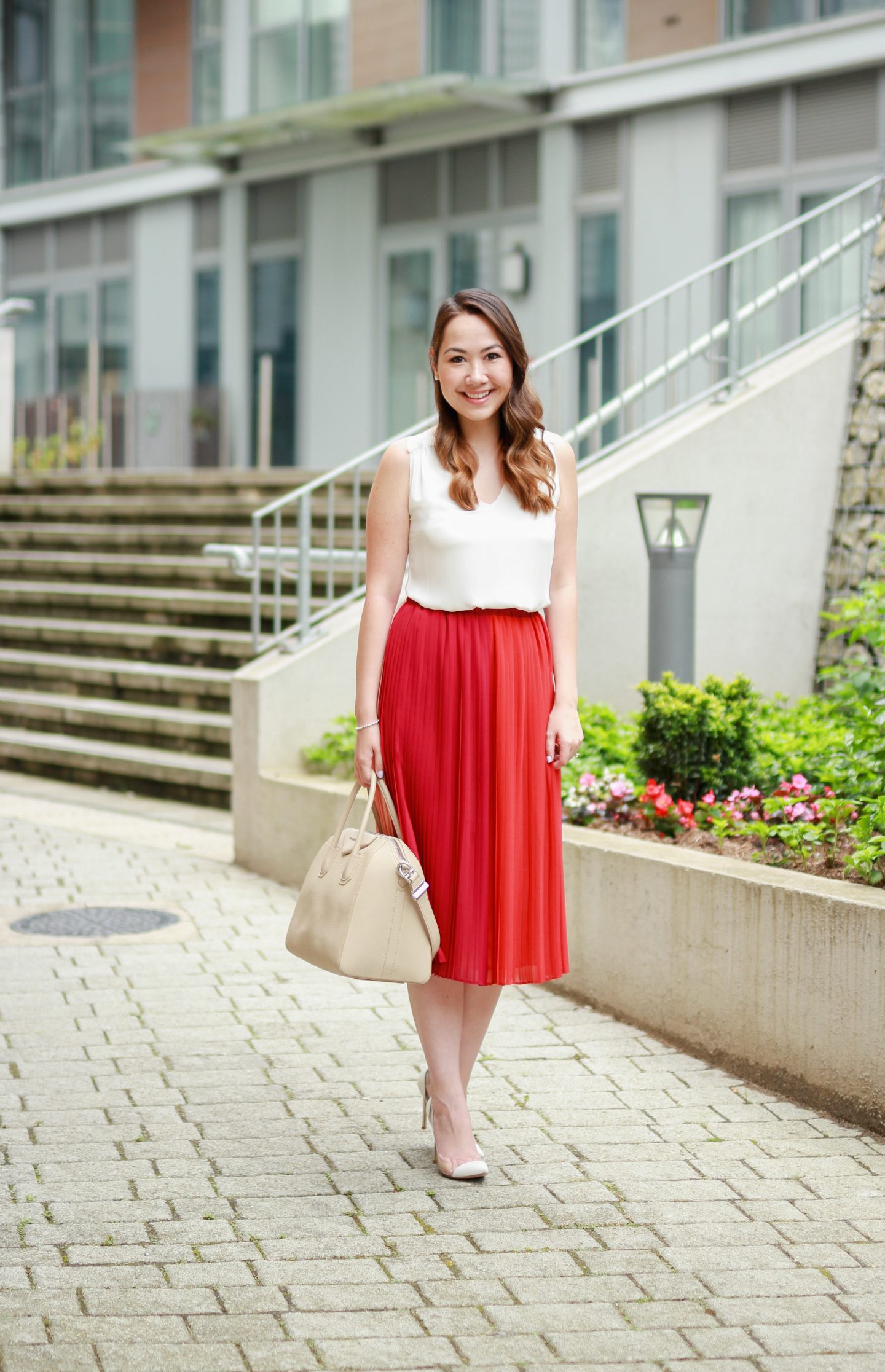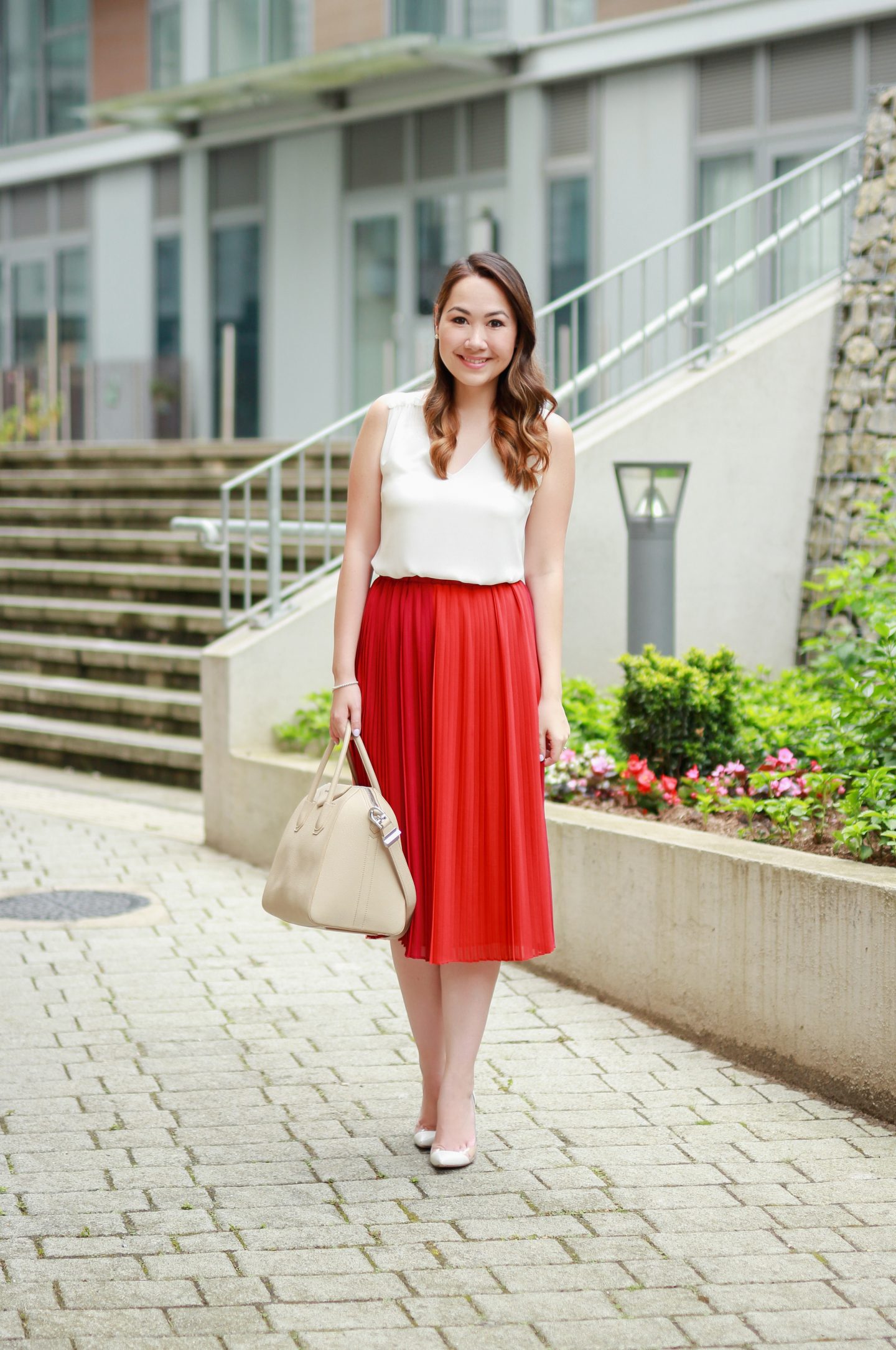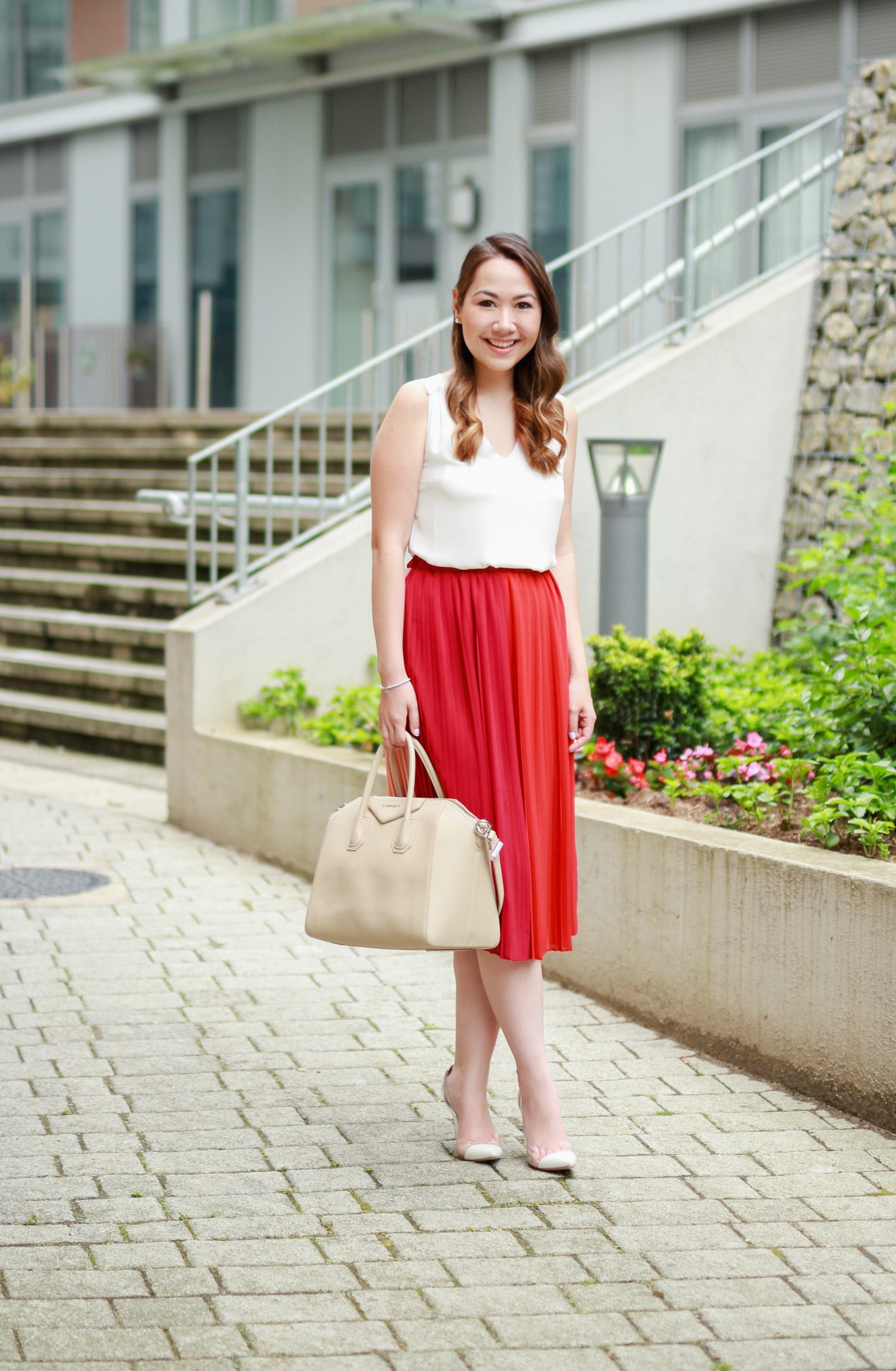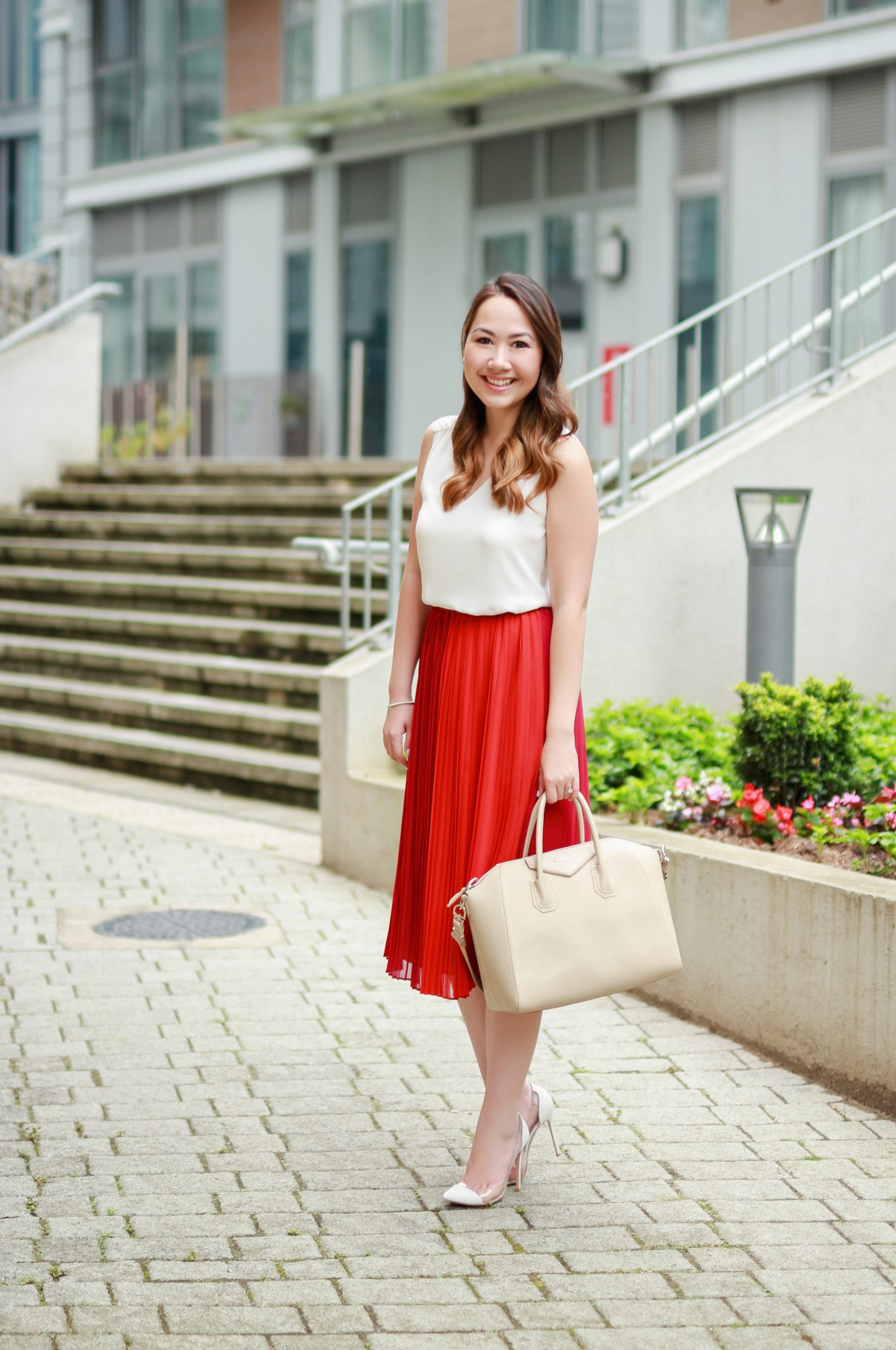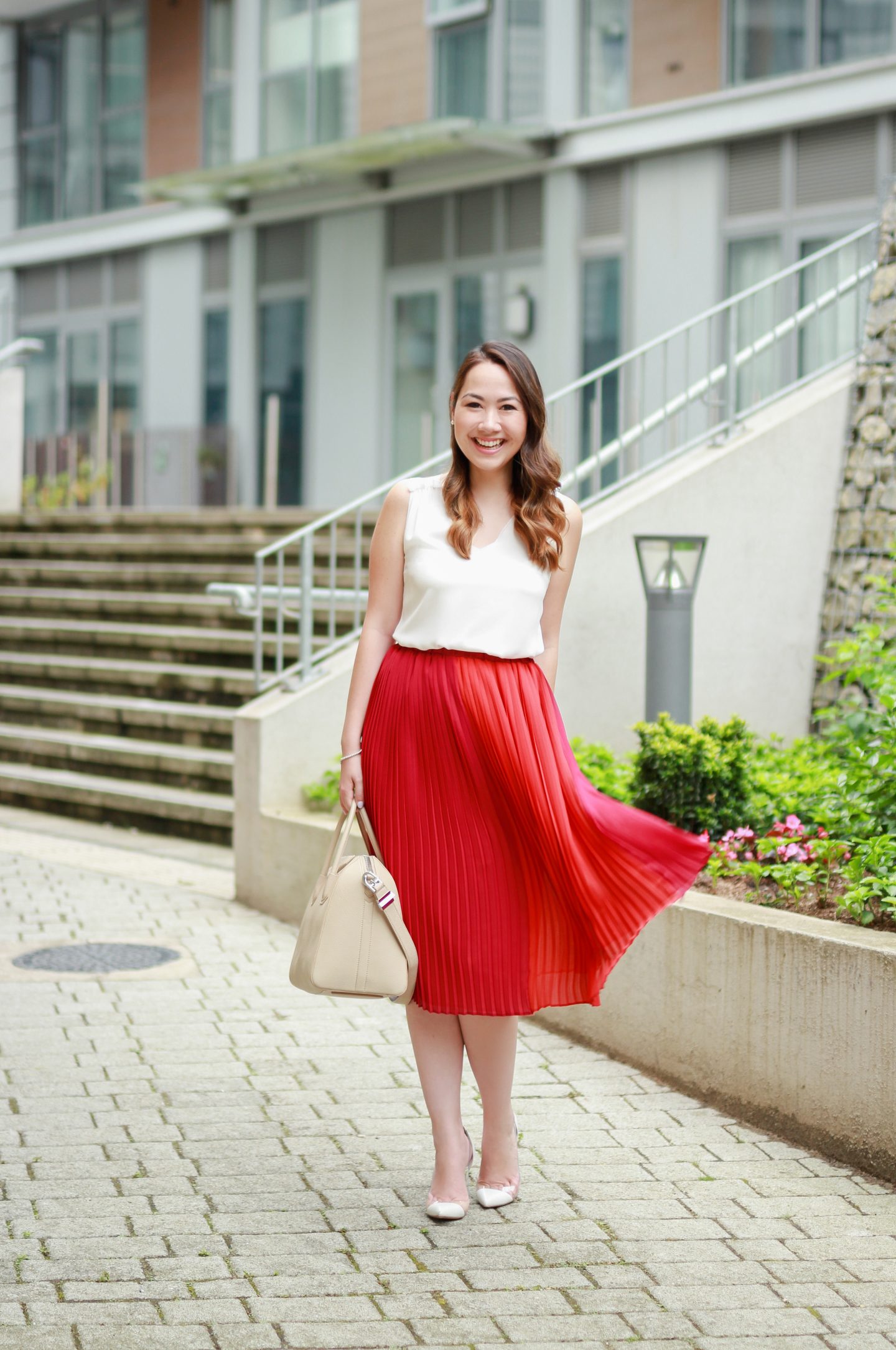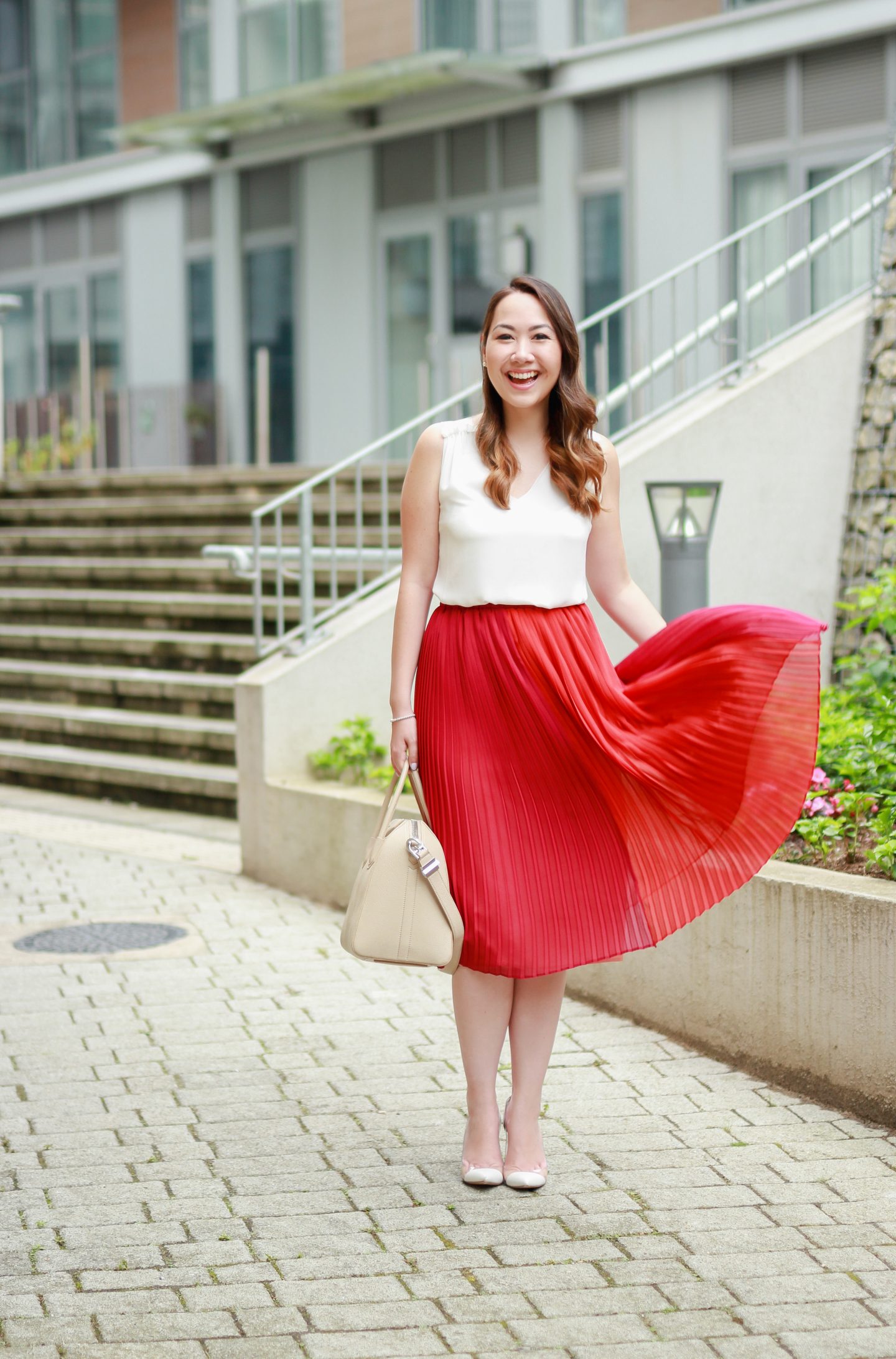 This skirt has become another favourite of mine from the WhoWhatWear x Target collection recently. I have been wearing it on a weekly basis for both work and casual wear and I can't get enough! Unfortunately, it's now sold out online but you might still be able to get it in stores if you live in the US. Alternatively, I would definitely recommend checking out other WhoWhatWear skirts because I've found their line to be totally amazing!
DETAILS
White Chiffon Detail Top
Pleated Skirt (sold out, similar here, here and here)
Gianvito Rossi Plexi Pumps
Givenchy Antigona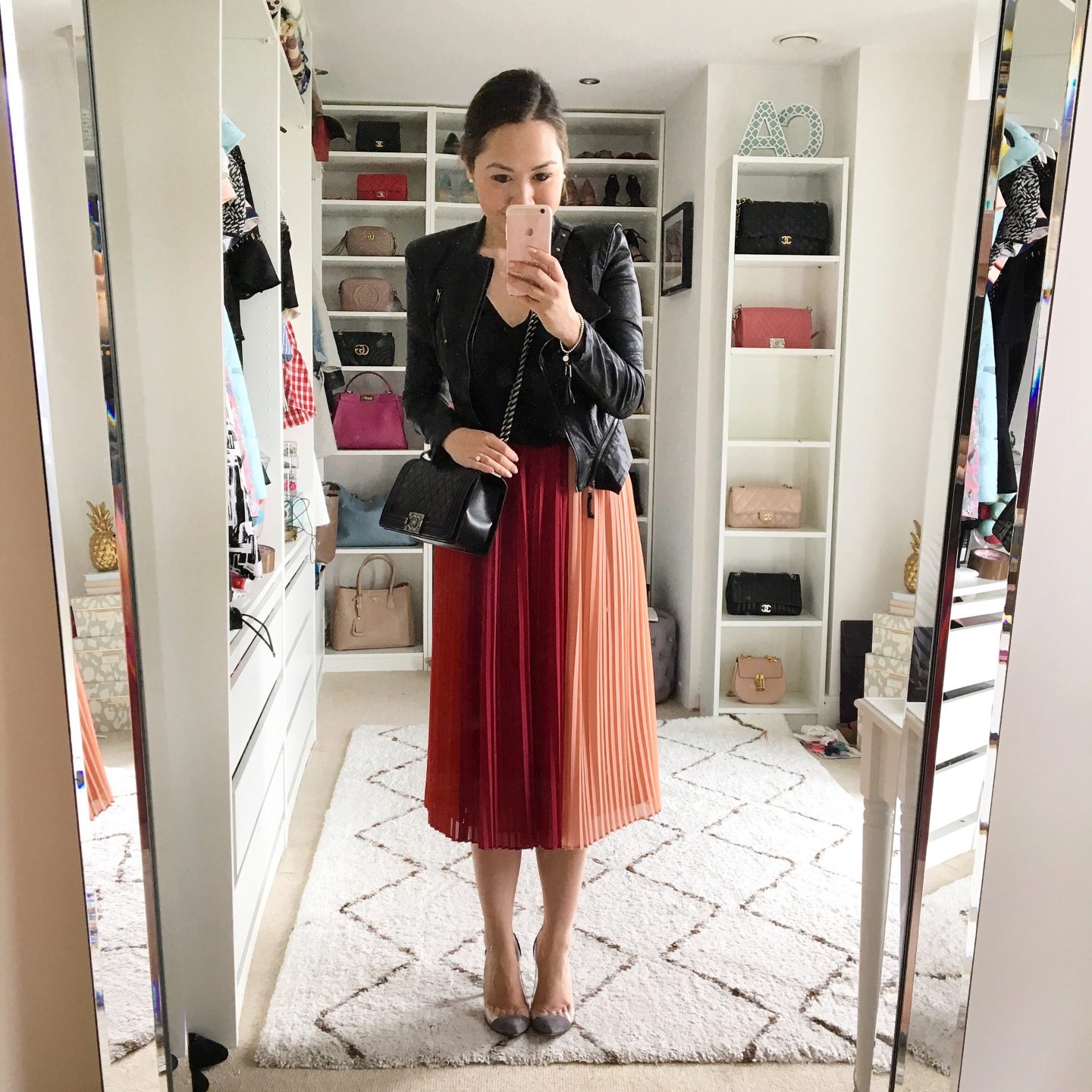 I had a bunch of questions about the leather jacket I wore in the above Instagram photo as well. It's from Blank NYC and I love it! It looks fairly different in the model photo IMO but in real life, it's so cute and adds just the right amount of edge to any outfit 🙂 (Also – I have no idea why the skirt looks such different colours in the above photos but a combination of the two is probably most accurate!).
Thank you so much for stopping by!