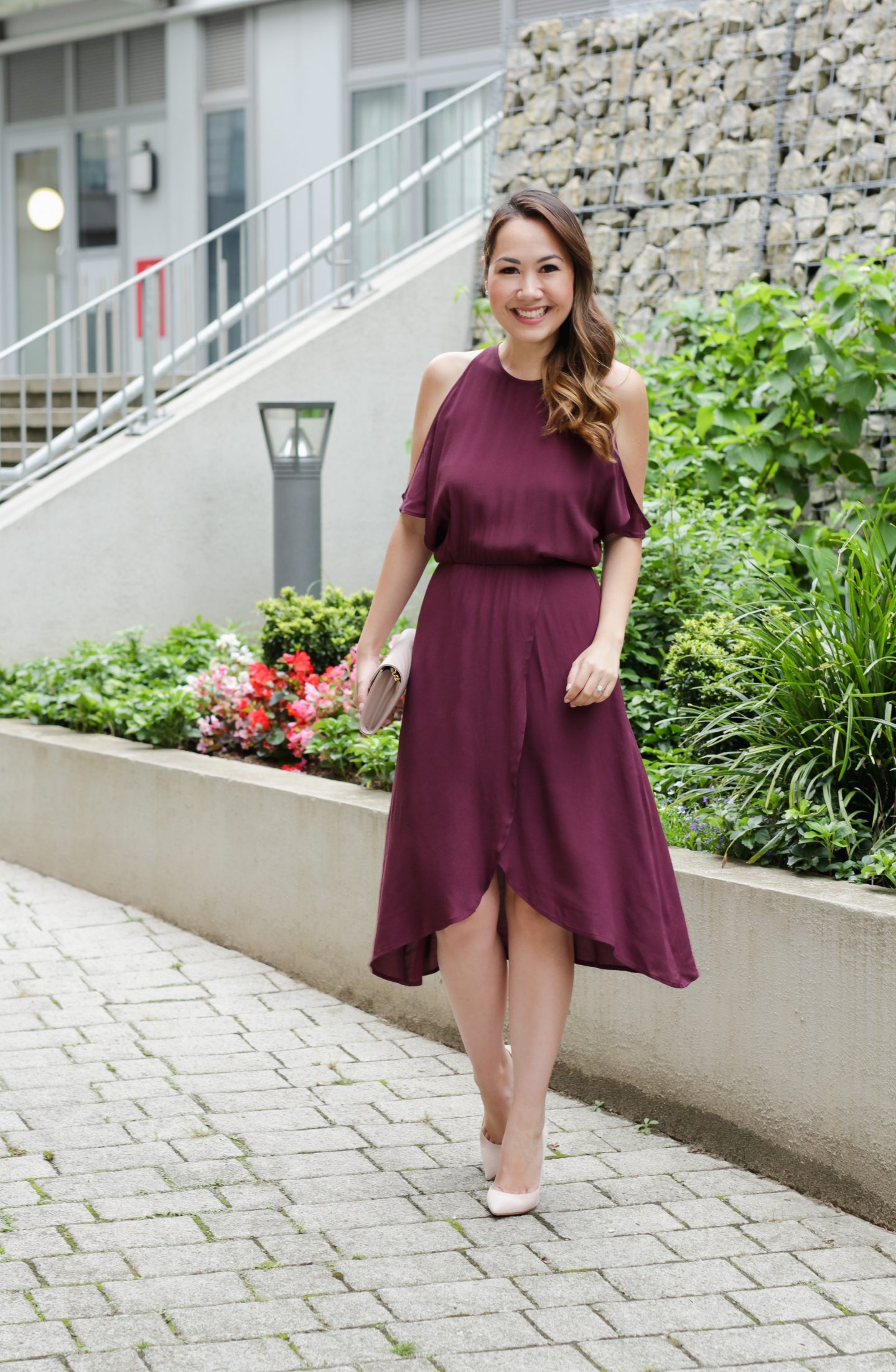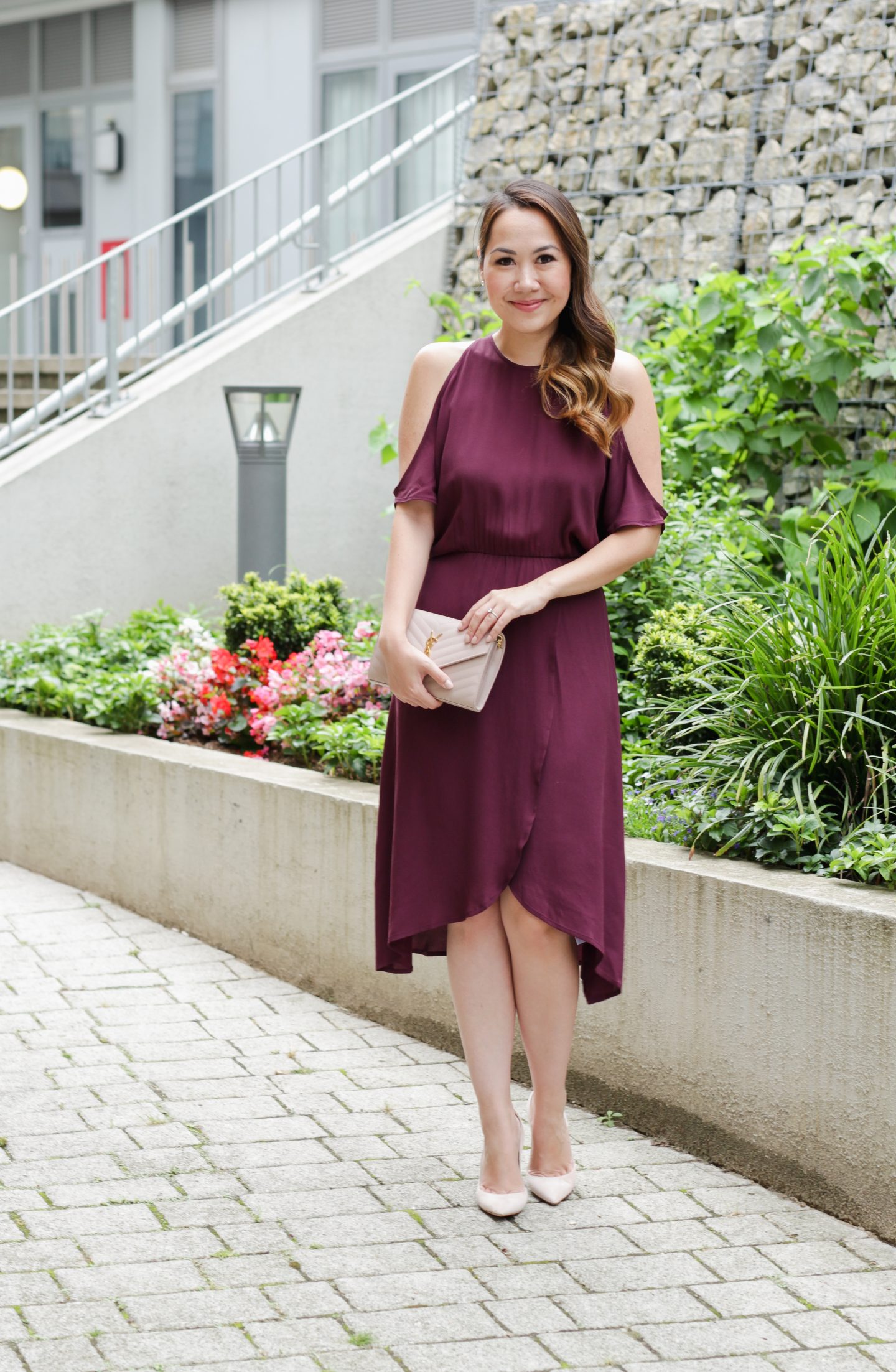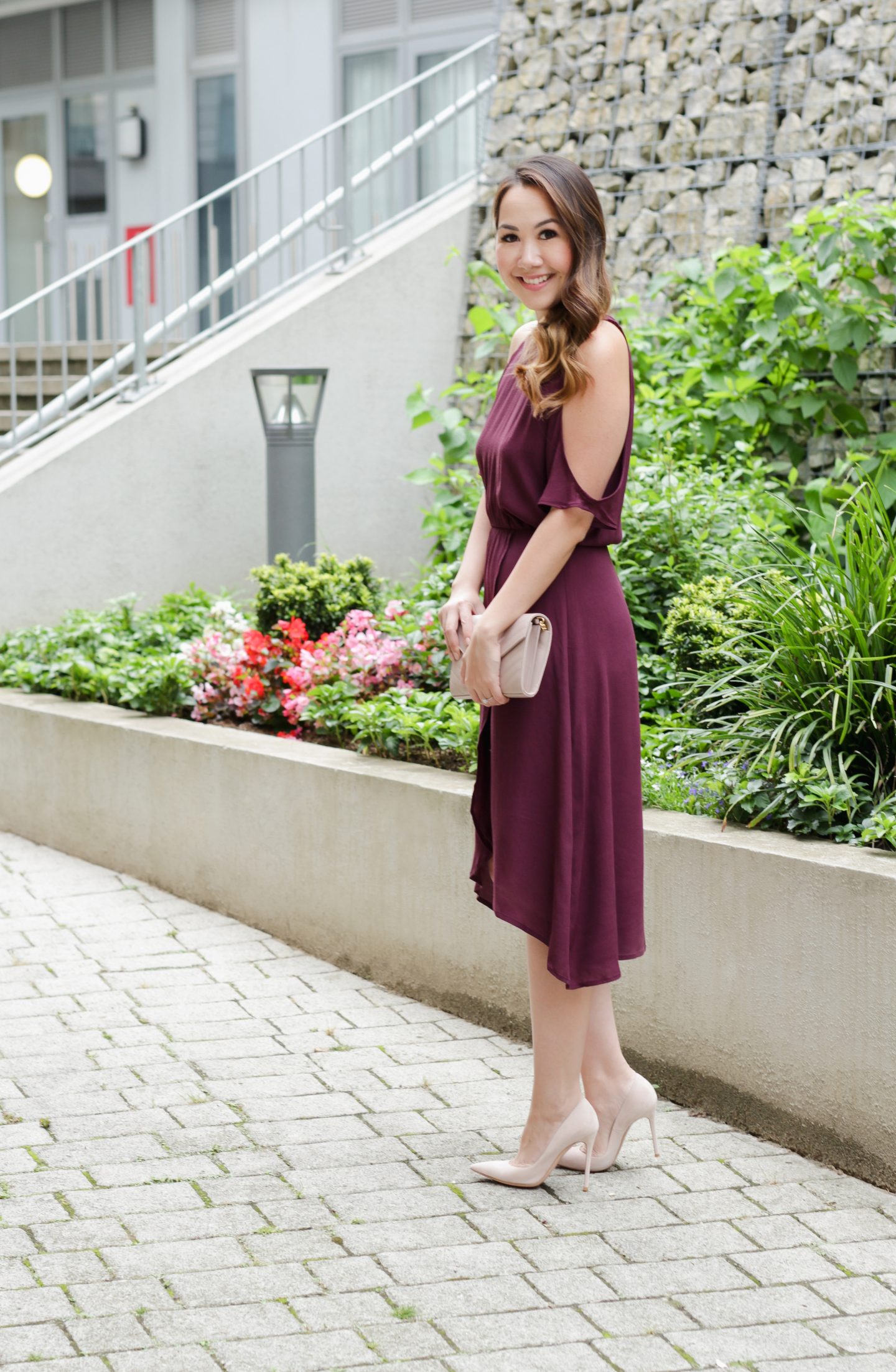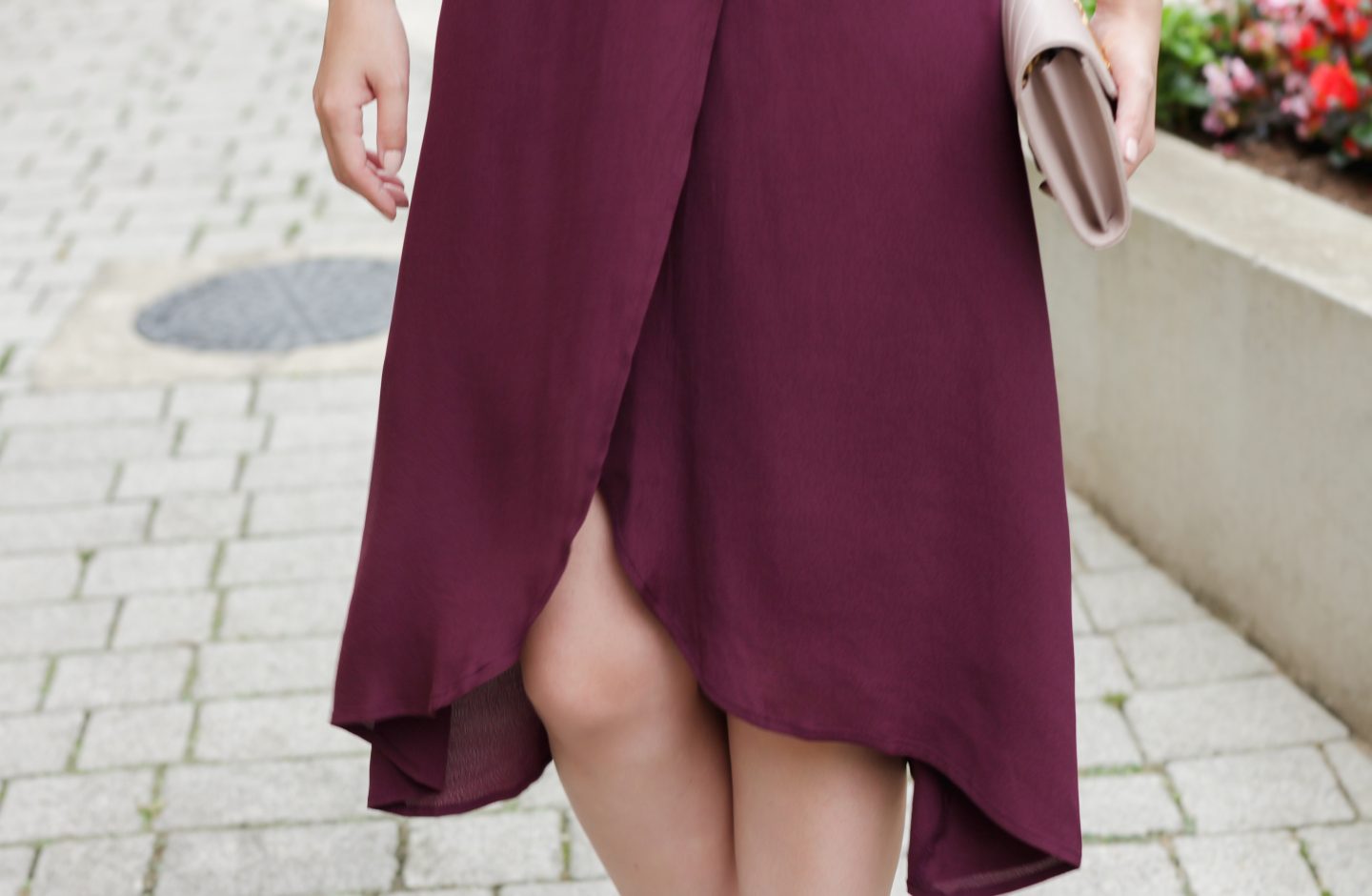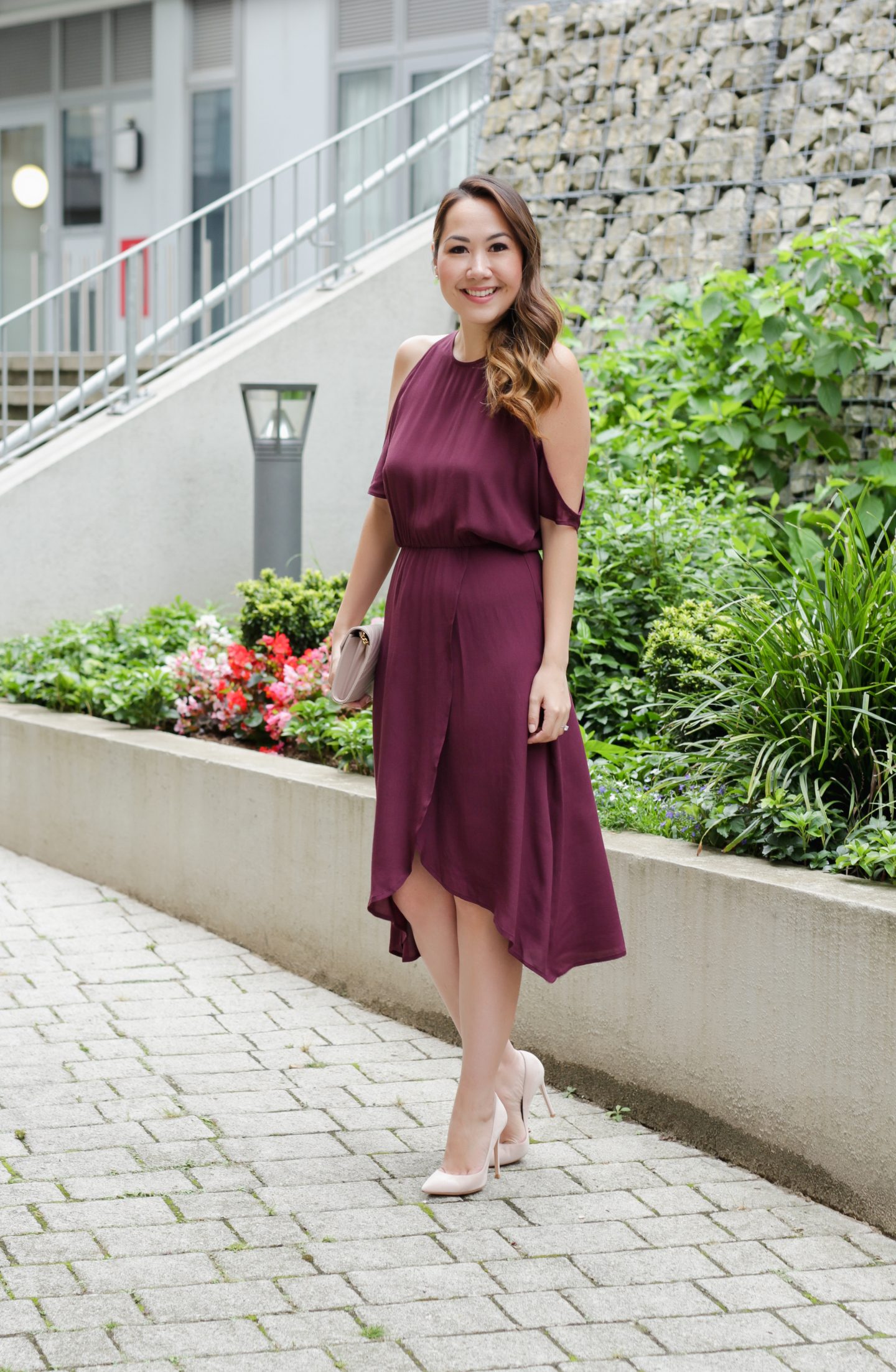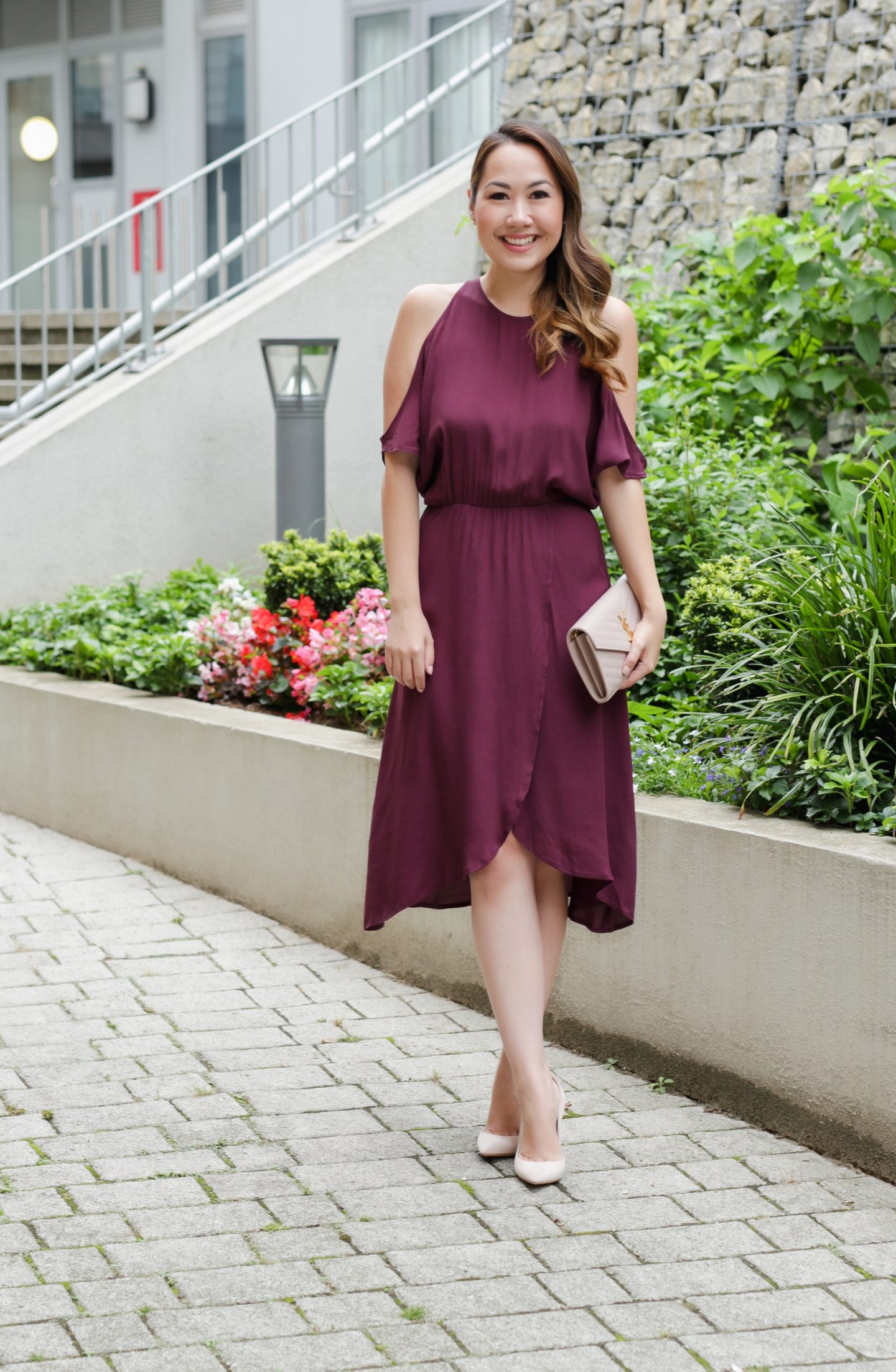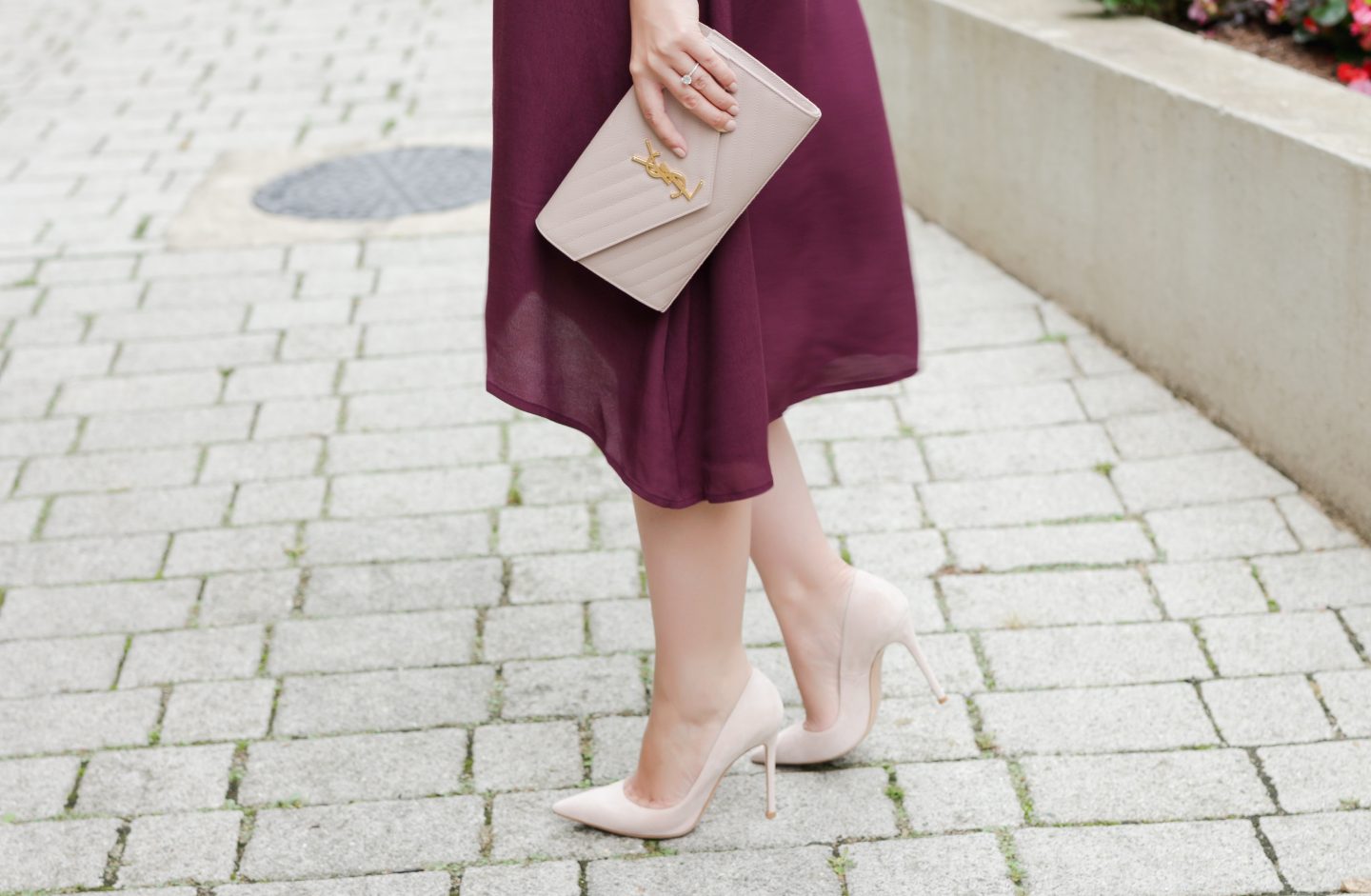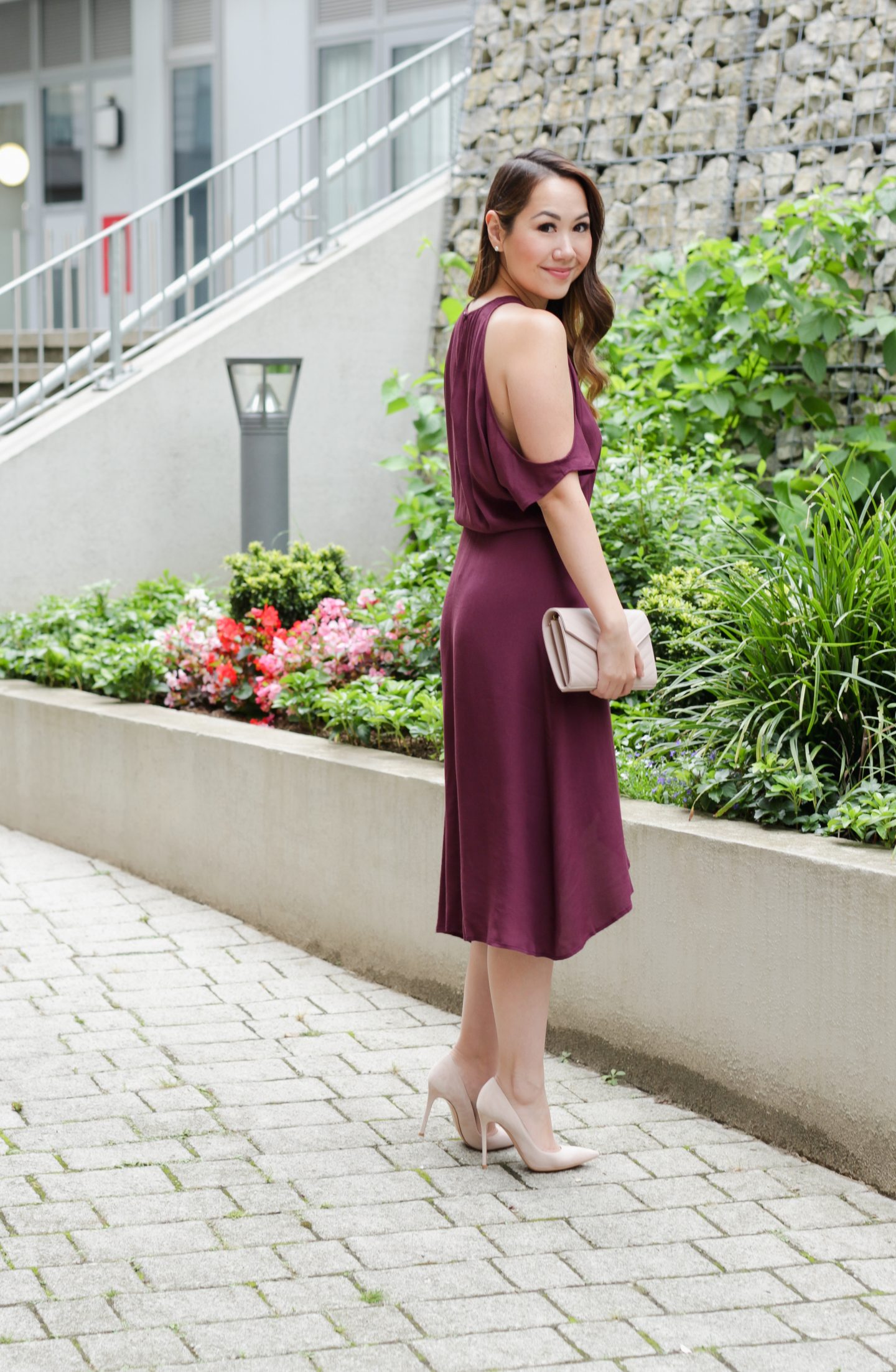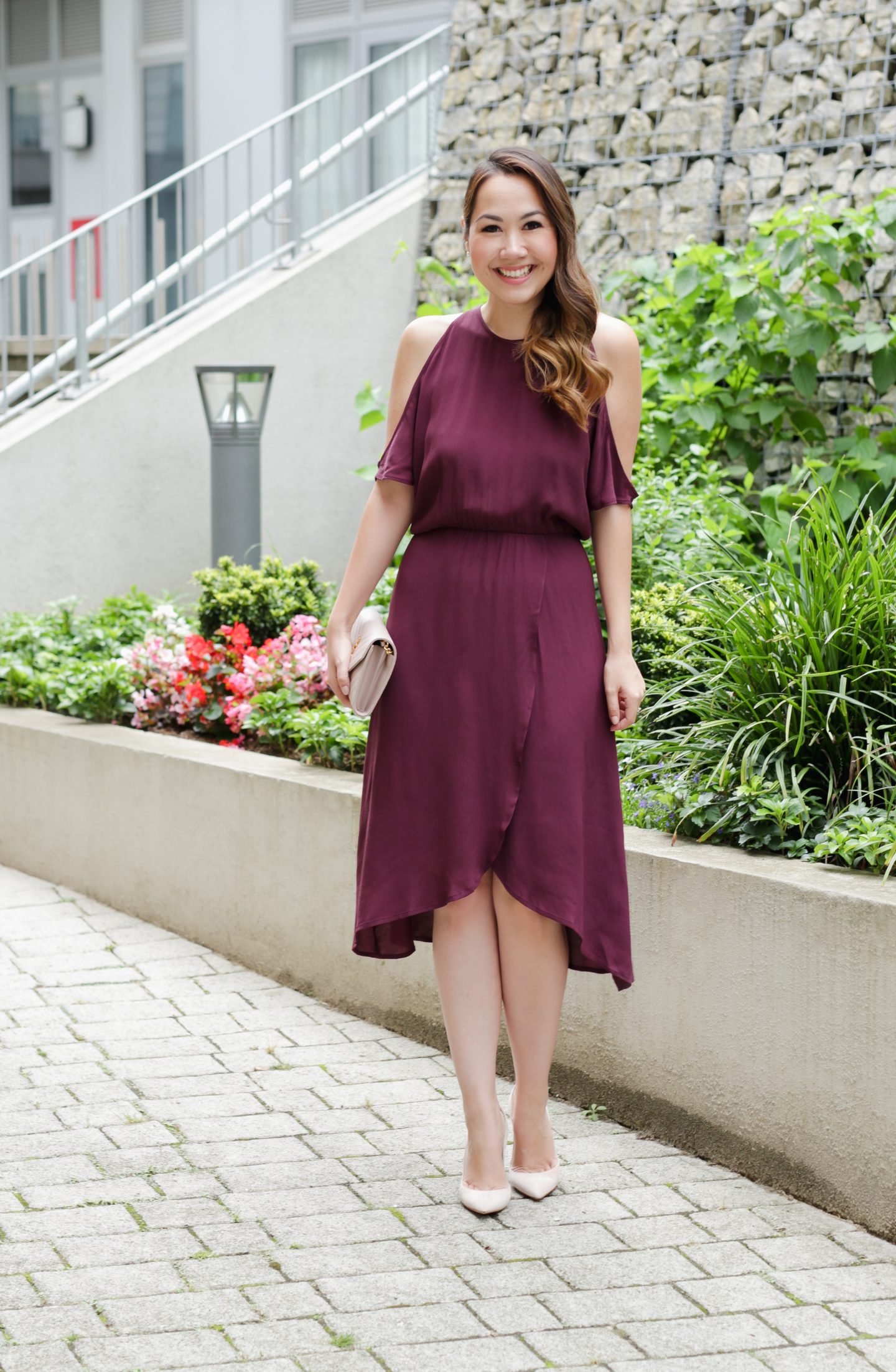 I'm sorry for the radio silence on here this week! It was not my intention to take a week off from my blog but as usual, life got in the way. We had to take a very quick (as in – 24 hours long!) trip to France to see if we could find our venue after our last visit proved not as fruitful as we had hoped! We lined up three more venues to take a look at and happily, the second one was a charm so we promptly booked our date the moment we returned back!
I'm sure I'll be sharing more details about the process and the venue on a Wedding Wednesday post in the future but for now, I'll just say that we're over the moon with our choice. It wasn't our favourite going out there but photos did not do the venue justice and we were totally won over by its charm within moments of arriving. It all feels VERY real now that we have the venue and I'm so excited to be able to book in our vendors!
DETAILS
Cold Shoulder Dress
Pink Suede Pumps
Saint Laurent Clutch
As for this post, my dress is back in stock in all colours – if your size is available, I would recommend! It's so floaty and pretty, I absolutely love it 🙂 I also finally received the black ankle boots I ordered. I won't have time to show them in a video before the Nordstrom Sale ends on Sunday but wanted to give them a quick shoutout here in case you were in the market for a pair. I seriously love them – I received two other items in that order and the boots were by far the stand out purchase. Very flattering, very comfortable and just super cute on! I'm actually looking forward to the weather getting cooler so I can wear them out!
I'm going to be spending the weekend with my girlfriends attending some bridal appointments (hopefully to get their dresses sorted too!) and then I'm hoping to catch up on some much overdue filming!
I hope you all have a wonderful weekend too 🙂 Thank you for stopping by!