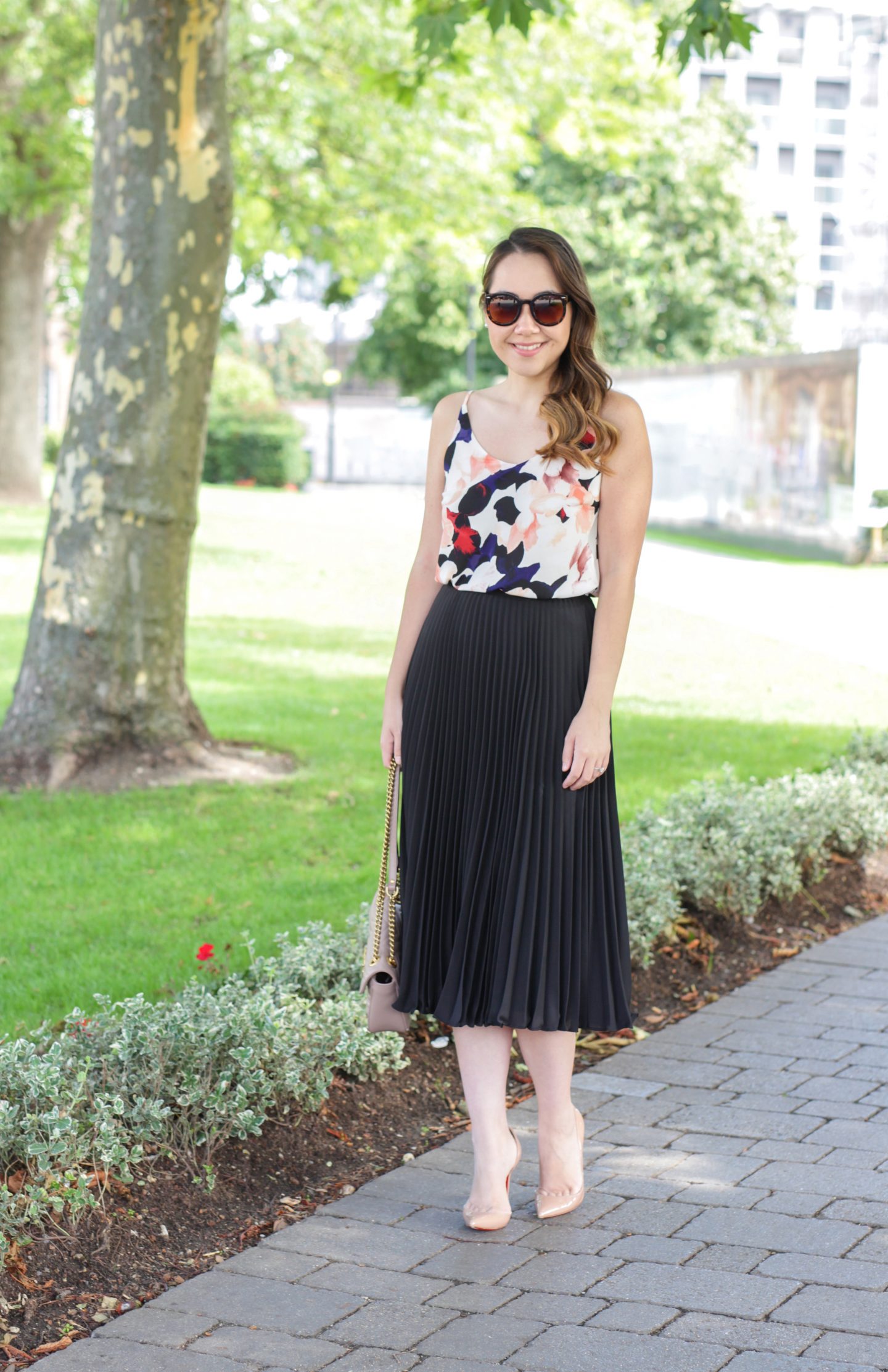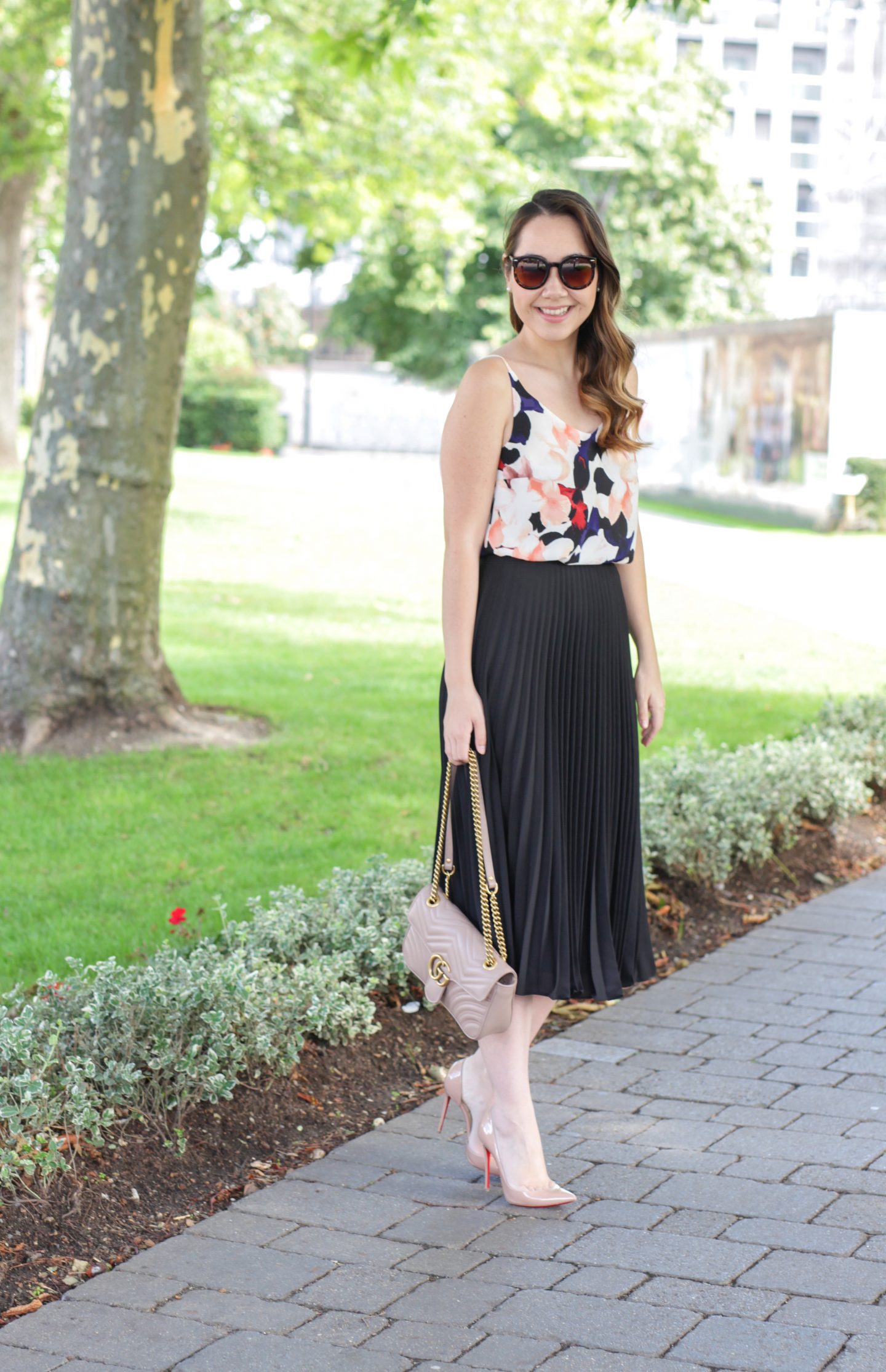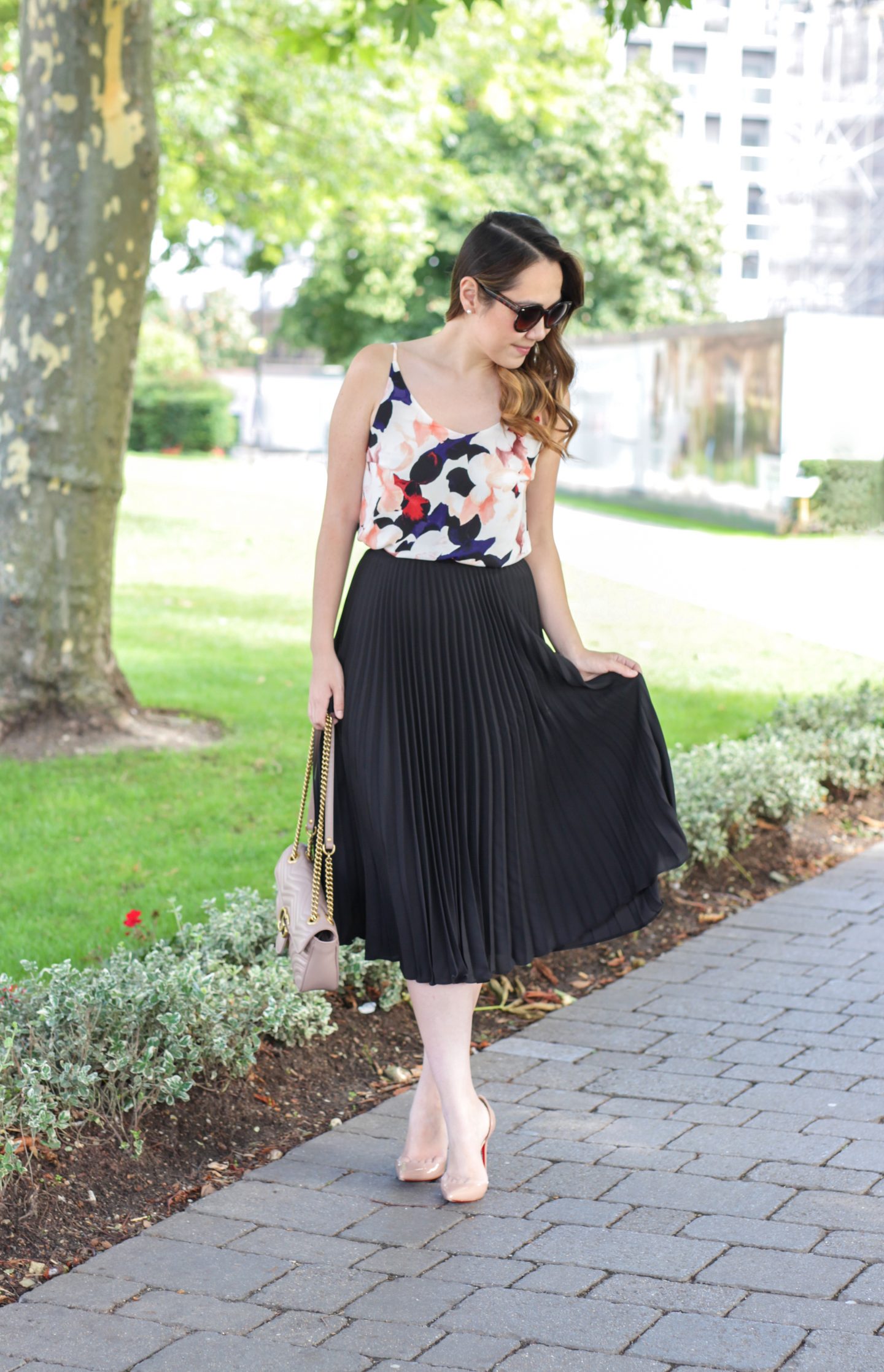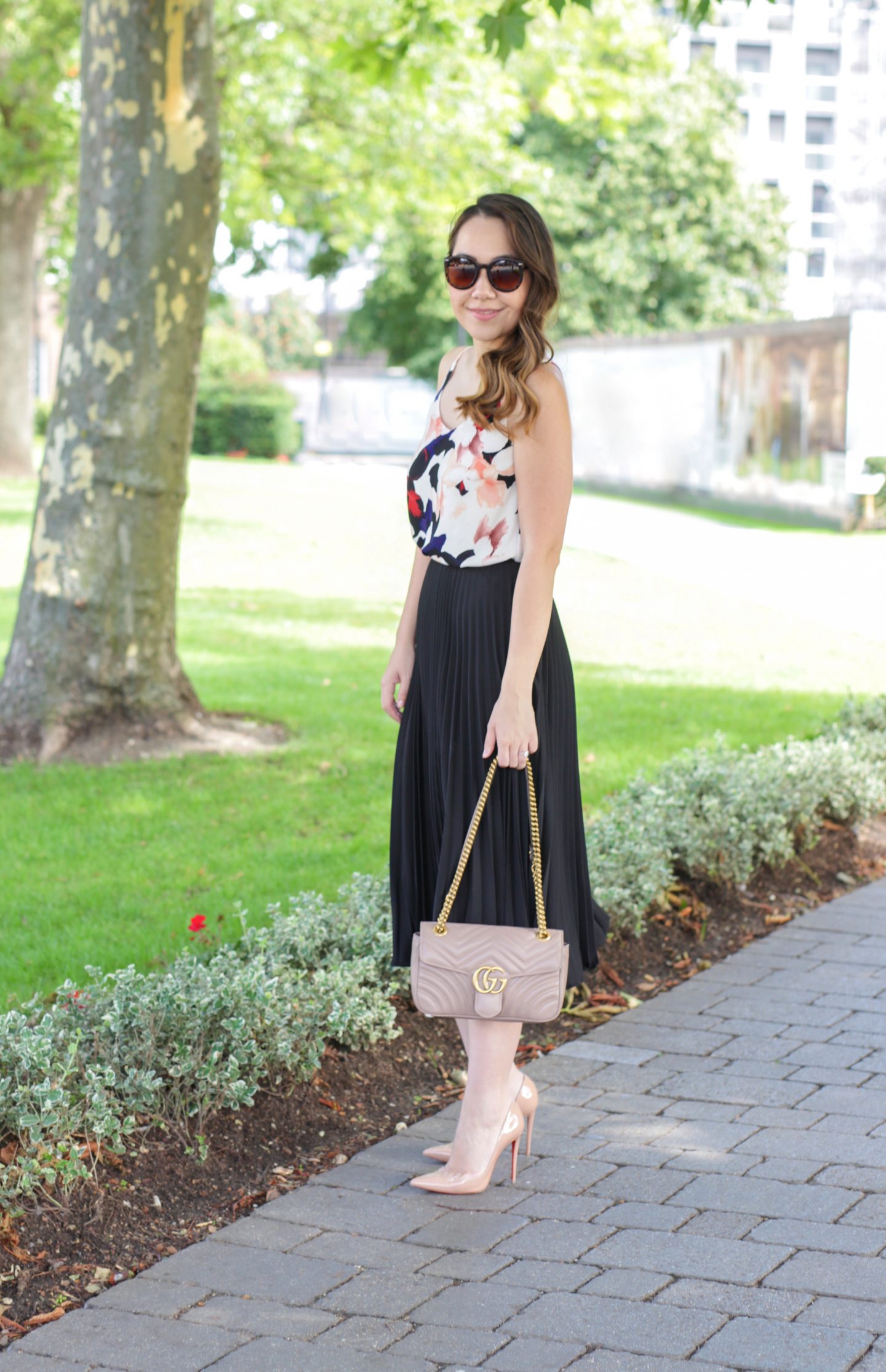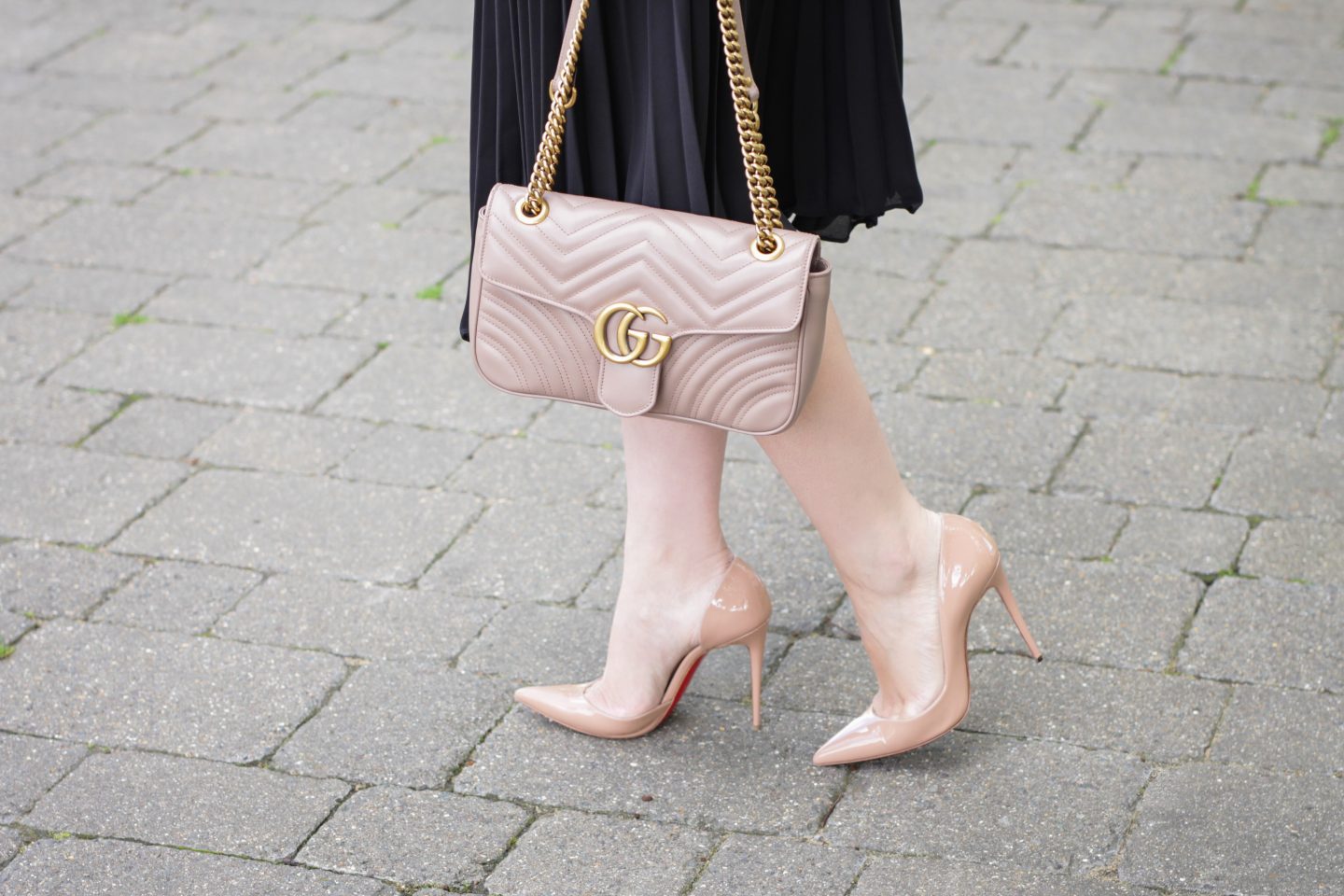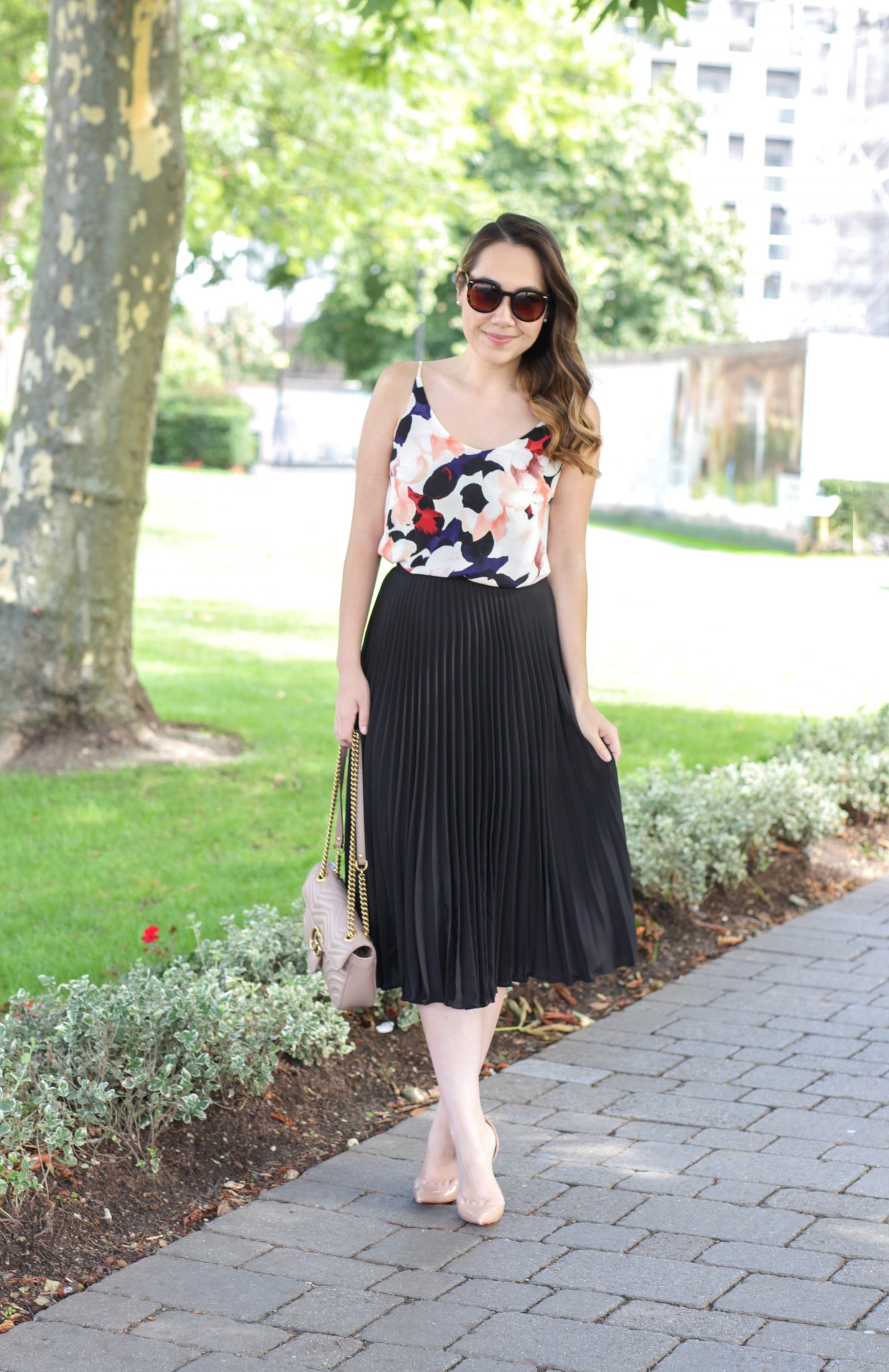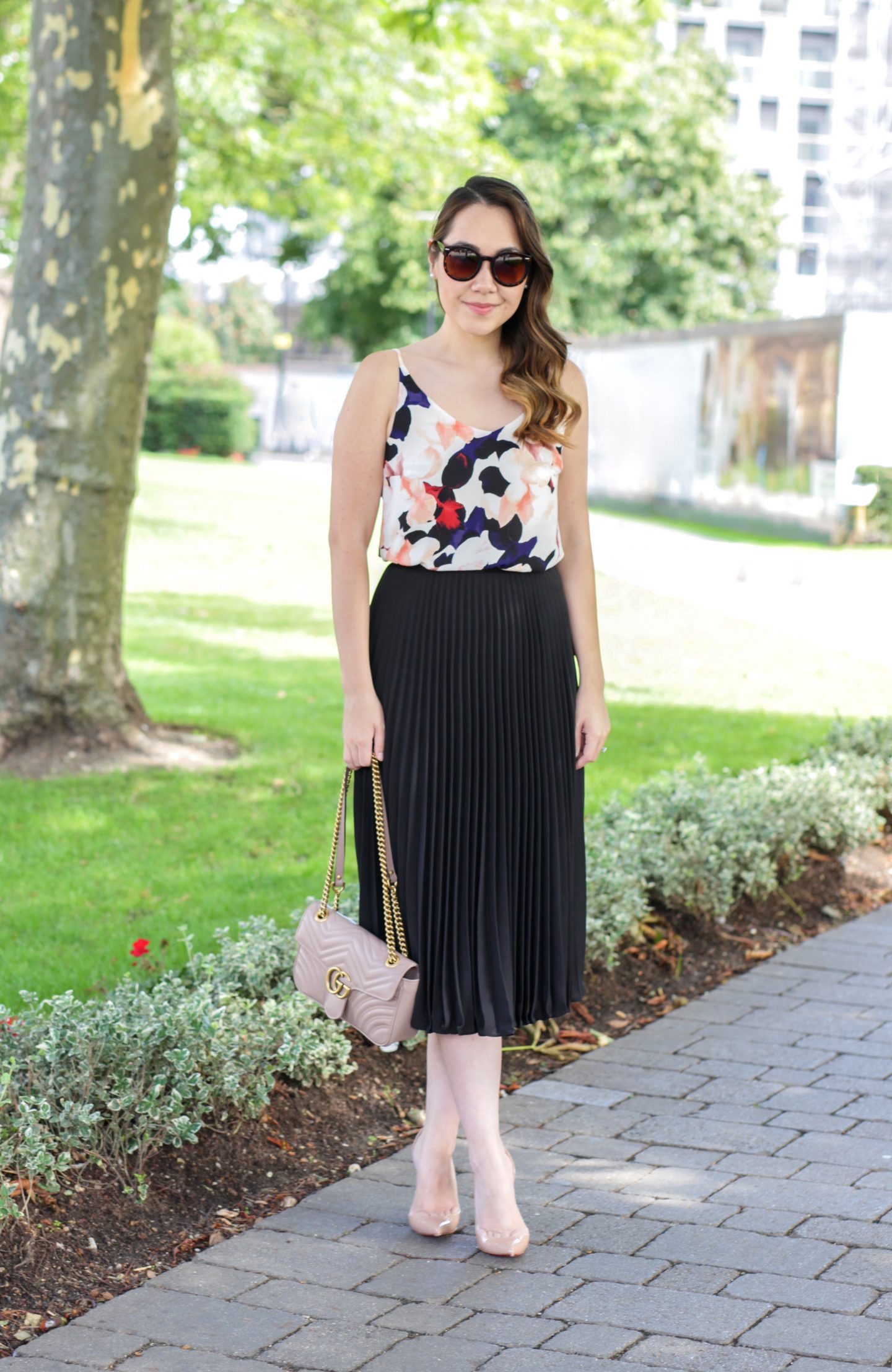 Happy Monday everyone! Hoping to get back to a more regular blogging schedule this week 🙂 I am all about the midi skirts as many of you will know and I have been loving the pleated trend recently – it's so pretty and ladylike and often the skirts look just as good with flat sandals for the summer as they do more dressed up with heels.
This one is a gorgeous, mid-weight choice; heavy enough to have some substance but light enough to still swish when you move 🙂 I paired it with this camisole that I got recently and my favourite nude combo, my Iriza pumps and Gucci Marmont!
DETAILS
Printed Top
Pleated Skirt
Christian Louboutin Iriza Pumps (US)
Christian Louboutin Iriza Pumps (UK)
Gucci Marmont Bag (US)
Gucci Marmont Bag (UK)
I have the longest 'To Do' list this week – especially ahead of birthday celebrations this weekend so I'm trying to get it all done before then! I hope you all have a wonderful week 🙂
Thank you so much for stopping by!