Image is clickable!
The cold weather doesn't seem to be going anywhere at the moment so I thought this might be a good time to reflect on some of my absolute favourite buys this winter. These are the items that either I've relied on so much that they became an indispensable part of my weekly winter wear or that I otherwise just adore and would recommend!
 1. ASOS Bardot Dress (size 8) // 2. Saint Laurent Sunset // 3. Emma Jeans (size 26) // 4. Moncler Jacket (size 0) // 5. Senreve Maestra //  6. Gucci Card Holder // 7. Burberry Scarf //  8. Leopard Print Dress (size 6) // 9. Stuart Weitzman Lowlands // 10. MaxMara Coat (size DT 34)
For outerwear, I've been rotating between three items, my Moncler jacket for casual, my MaxMara coat for smart and my Claudie Pierlot jacket for in-between (sadly sold out online). All three have done so well – warm enough to brave the cold but still chic enough to look pulled together.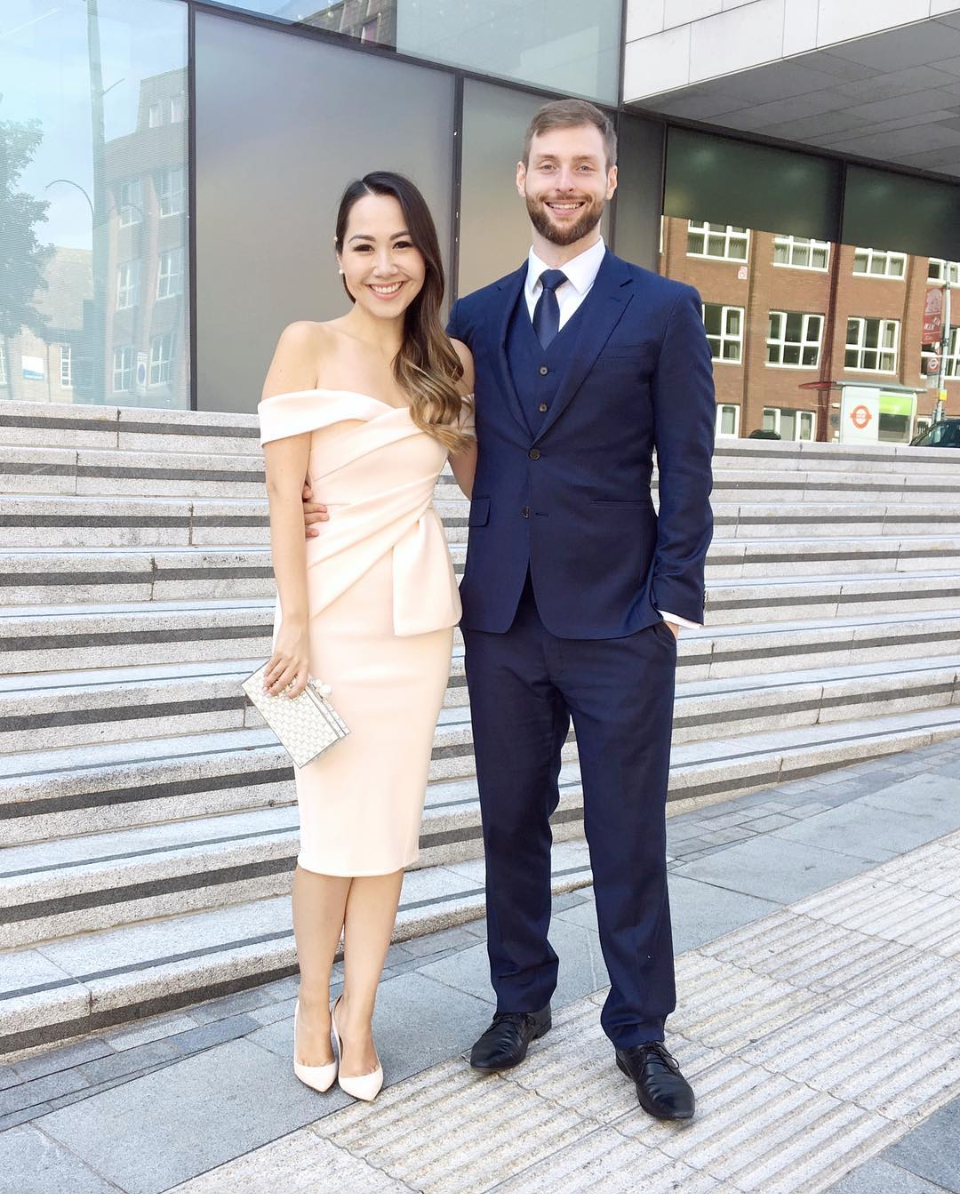 In terms of other clothing items, I have been loving two dresses in particular. The first one is a repeat purchase from ASOS – this beautiful off the shoulder number that I always seem to get bombarded with questions about! It's one of my favourite finds from ASOS ever – I now own it in the pale pink and the burgundy I linked to and I'm doing all that I can to resist buying it in the black as well!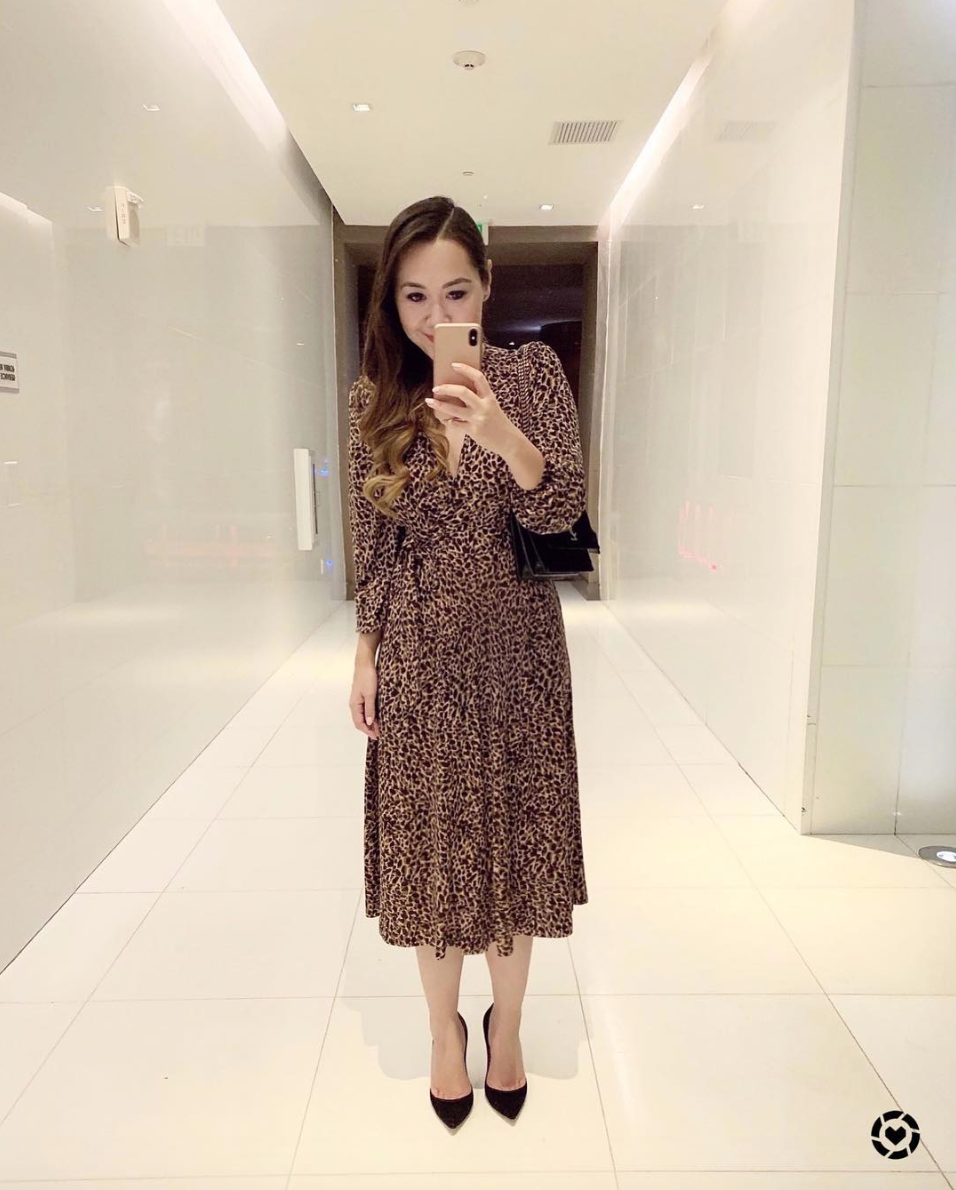 My second love has been this leopard print number from LK Bennett. Full disclosure, I was gifted this as part of a campaign but it has quickly become a go-to for me for an easy-to-wear dress that still looks super chic.
And finally for clothing, I have so much love for these jeans which I've worn countless times now – they are technically billed as leggings and whilst they are super form fitting, they are still proper jeans. They have fairly mixed reviews which I just can't understand; I absolutely love mine and they've been my go-to pair recently.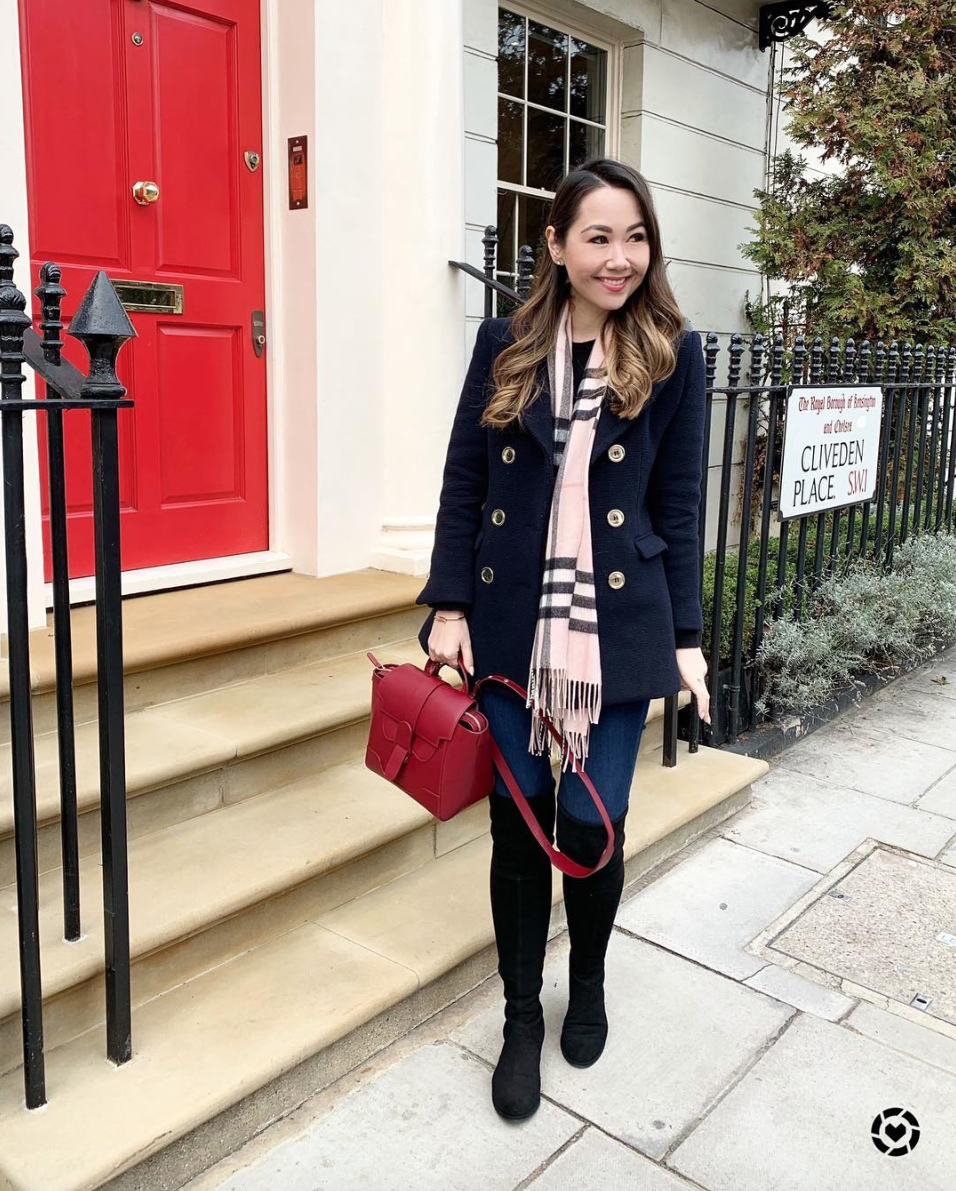 For bags, I have a lot of favourites but I decided to just include two in this post. My Saint Laurent Sunset Velvet bag has become a trusty companion and is surprisingly versatile – I've worn it both during the day and the evening and just love the look of it. For a pop of colour, my go-to has been my Senreve Mini Maestra. My one is in the colour merlot and I seriously adore it. The perfect shade of deep red, it's neutral enough to go with anything but still adds the prettiest pop of colour.
For footwear, Stuart Weitzman pretty much had the monopoly on my feet this winter – I almost exclusively rotated between my 5050 boots and my Lowlands. Both are super comfy and make pretty much any outfit better IMO! I've had the 5050 boots for ages now and I can't even count the number of times I've worn them – and they still look amazing with minimal upkeep.
And finally, for other accessories, I have been getting so much use out of my Burberry scarf this winter. I mentioned this in a recent video but I really do consider this one of my best winter accessory buys ever! It's lasted beautifully and I just love how classic and cosy it is. Definitely one of my favourite winter accessory buys ever.
Do you have any winter favourites that you've been loving this winter? Please let me know below – I'd love to hear about them!