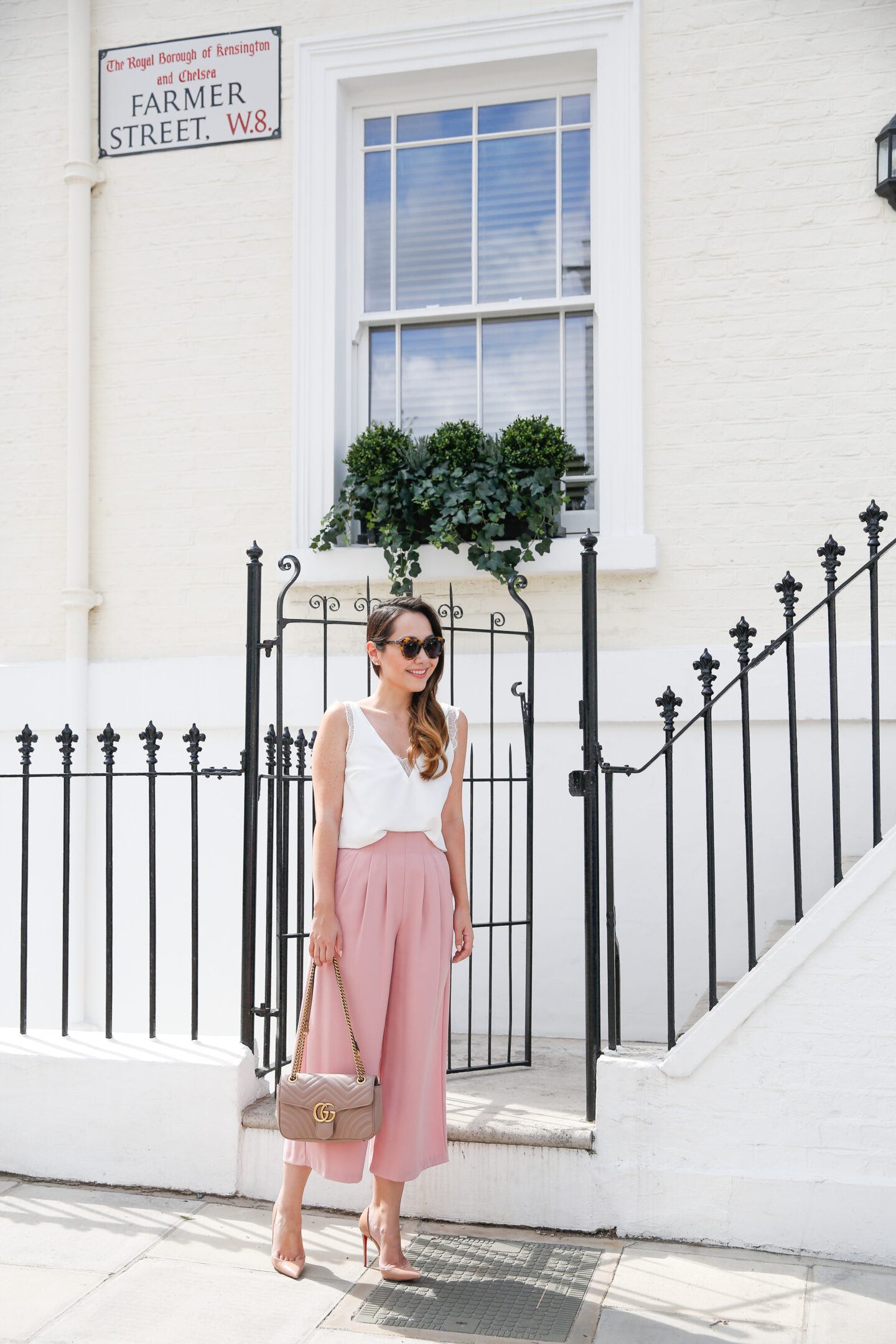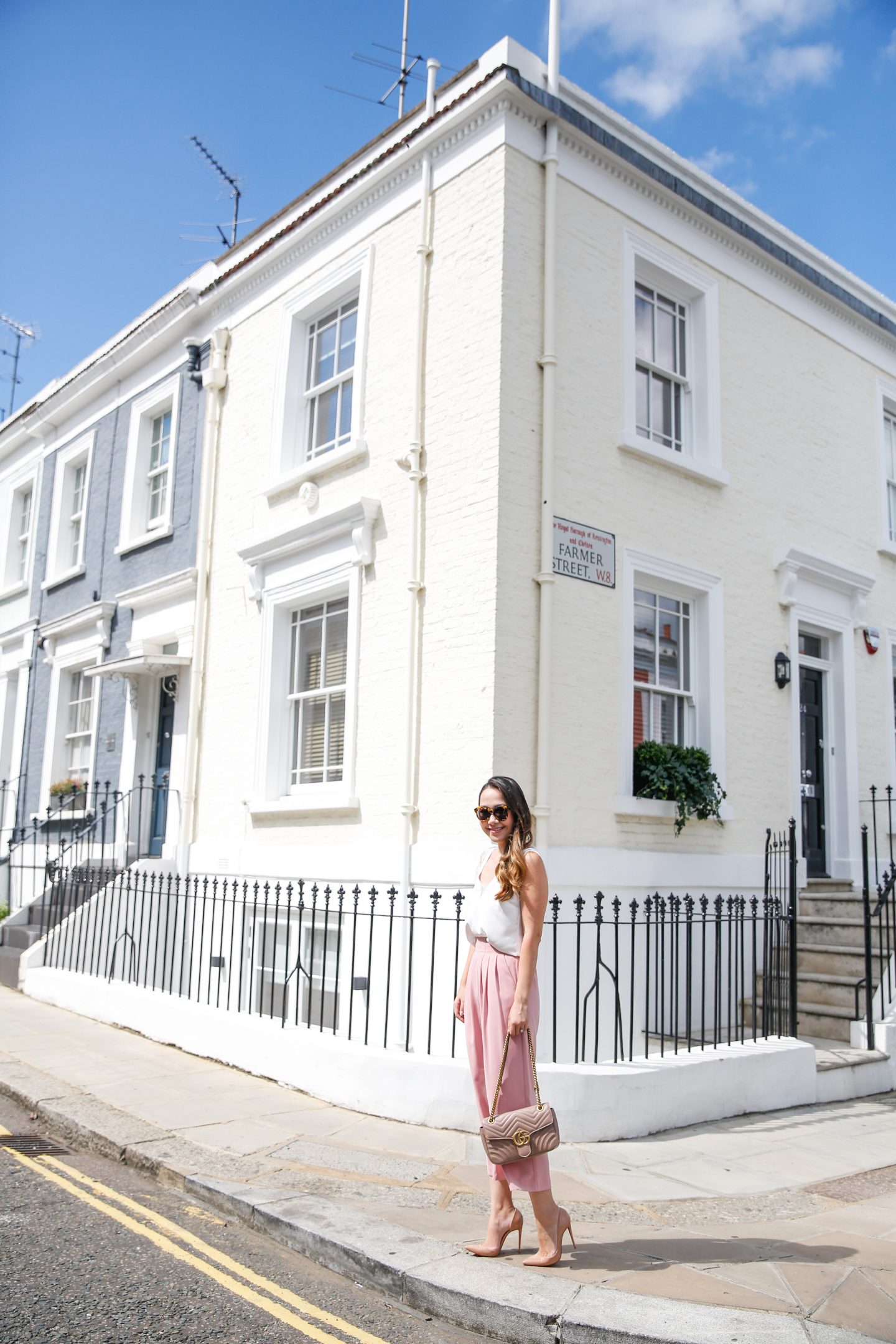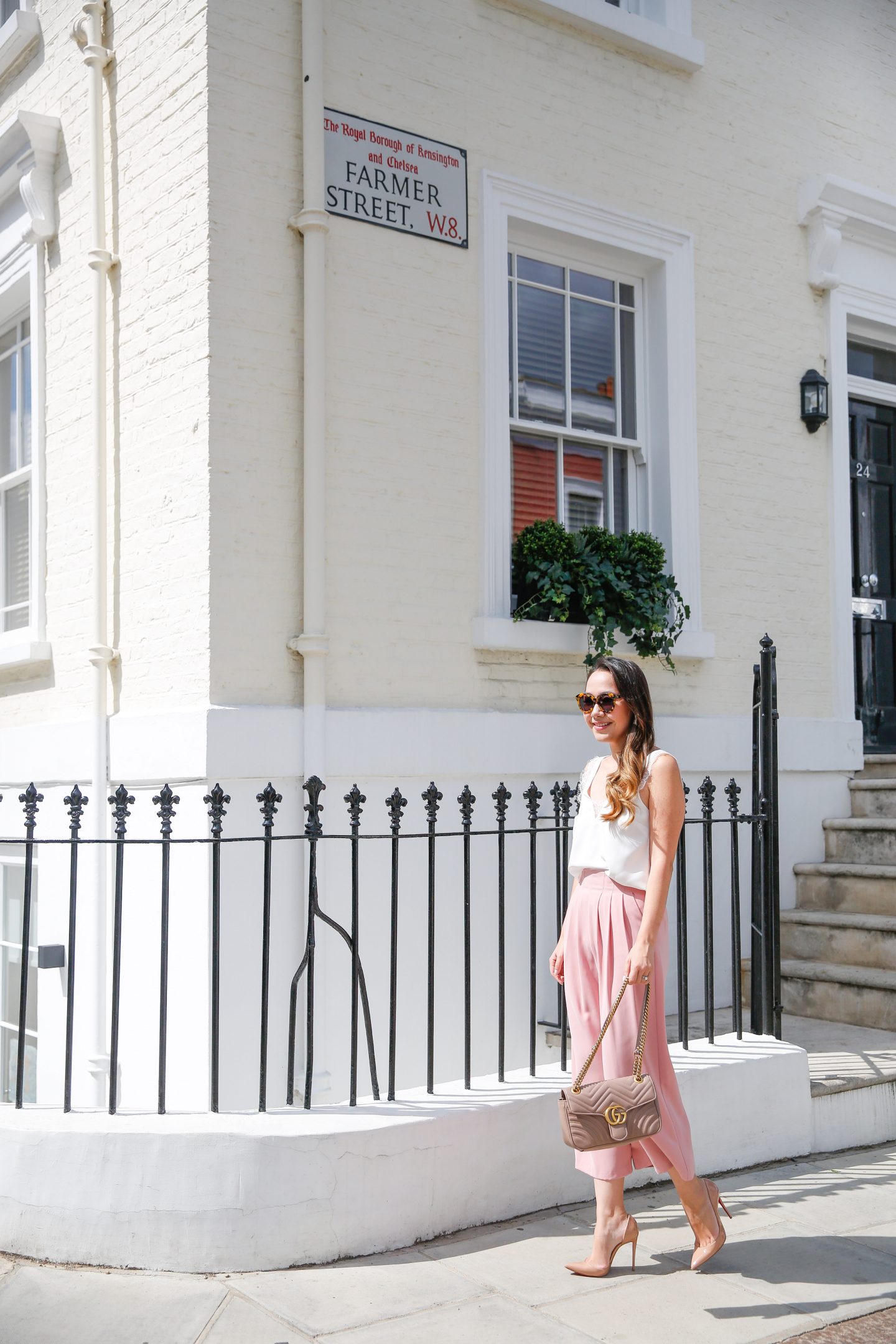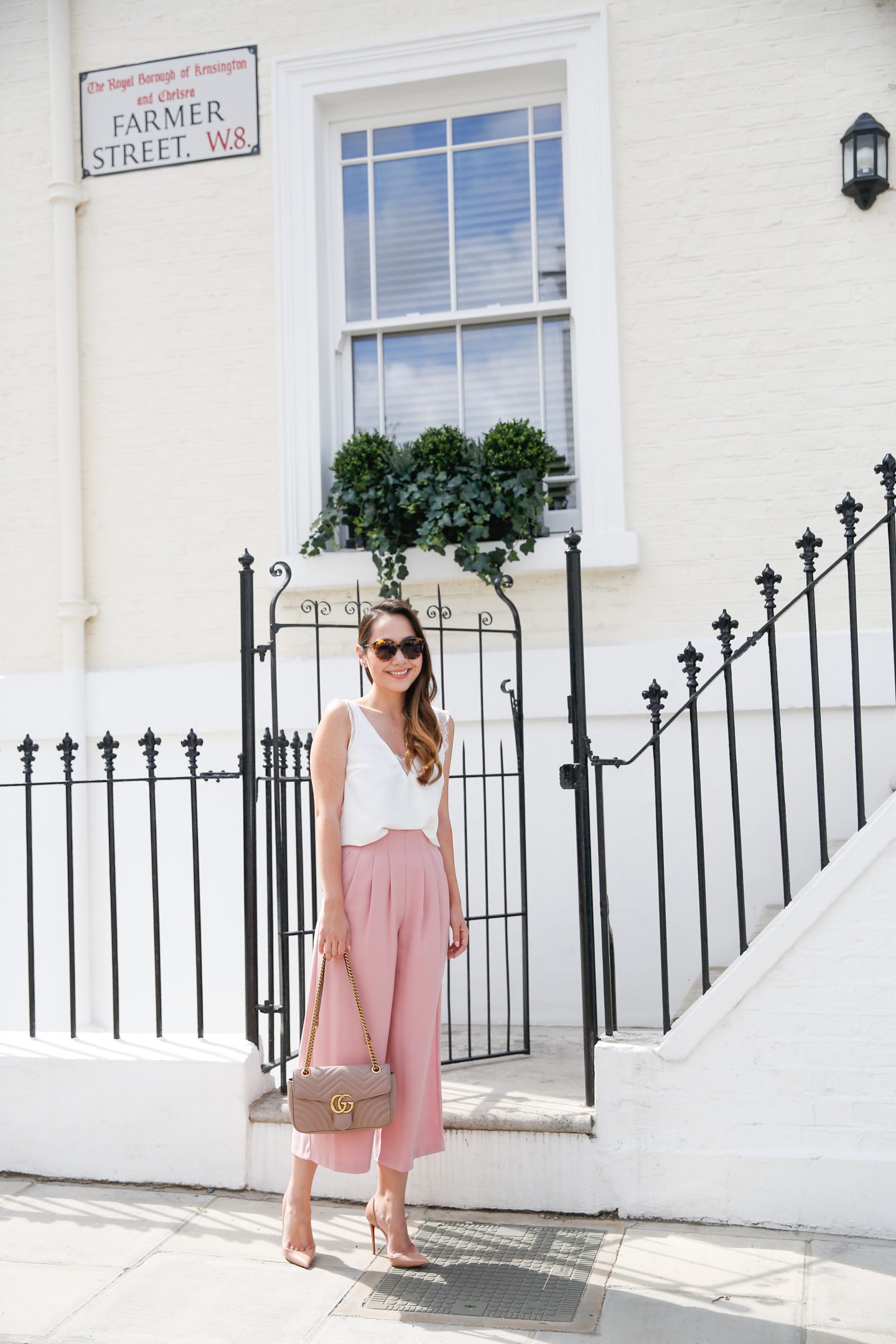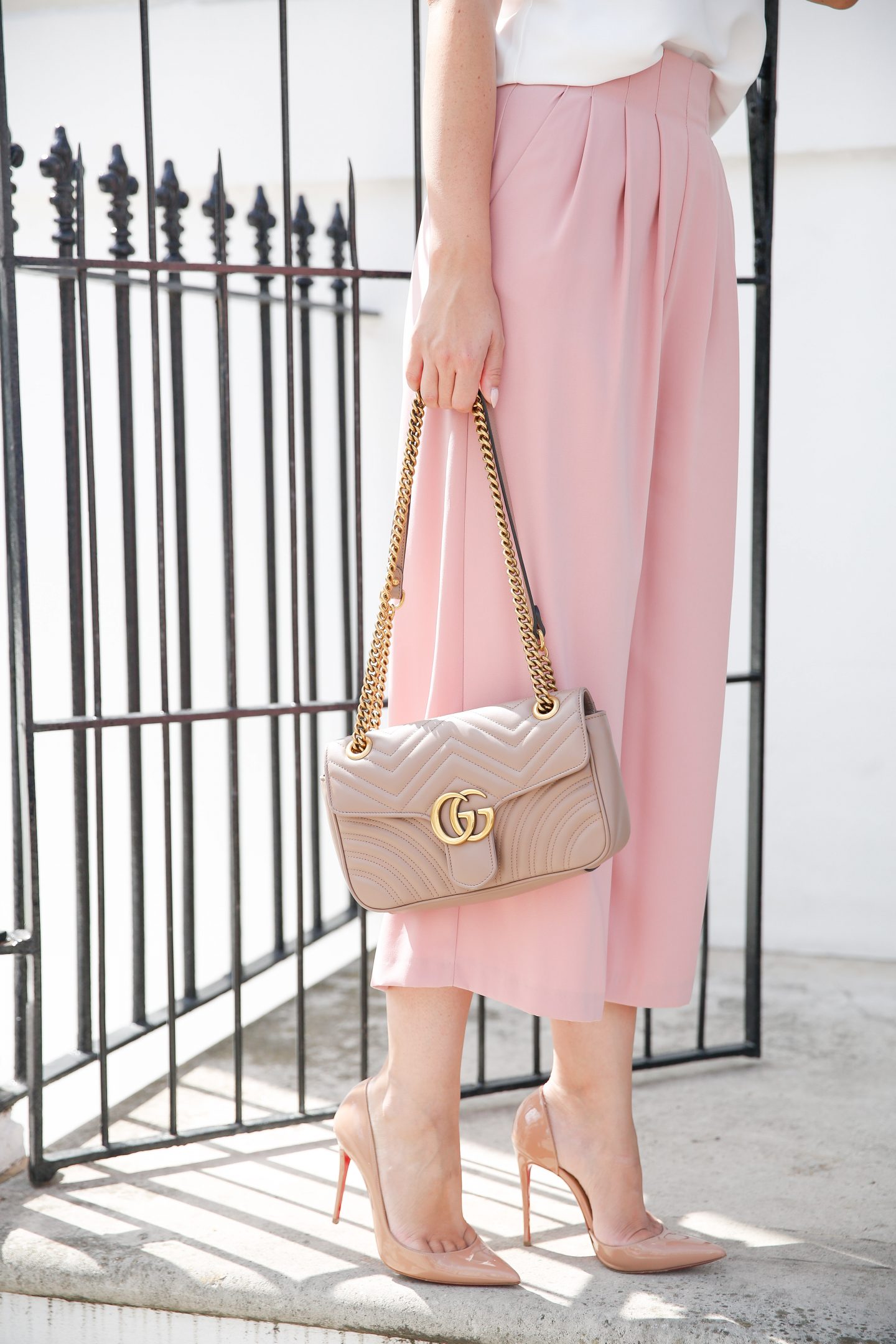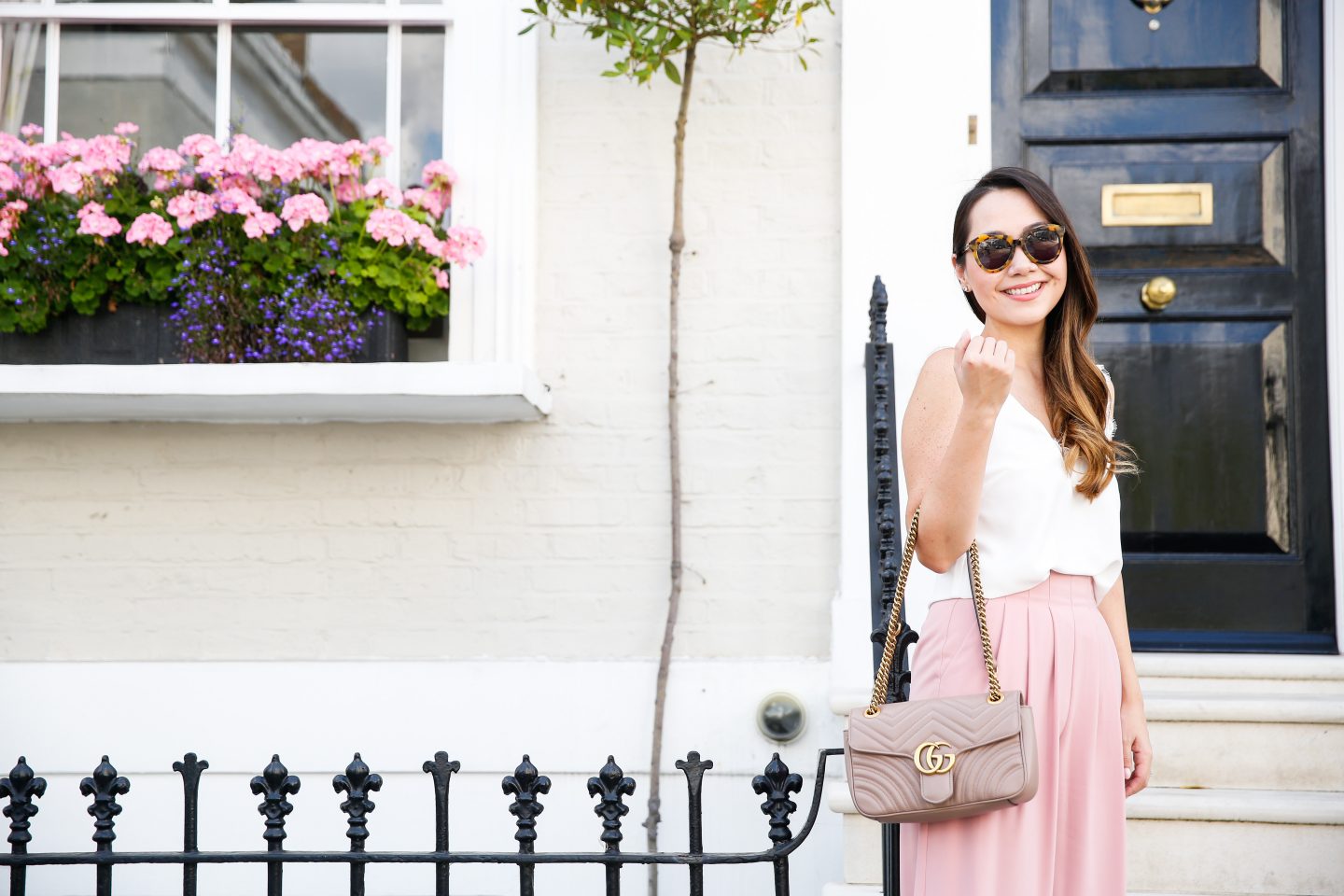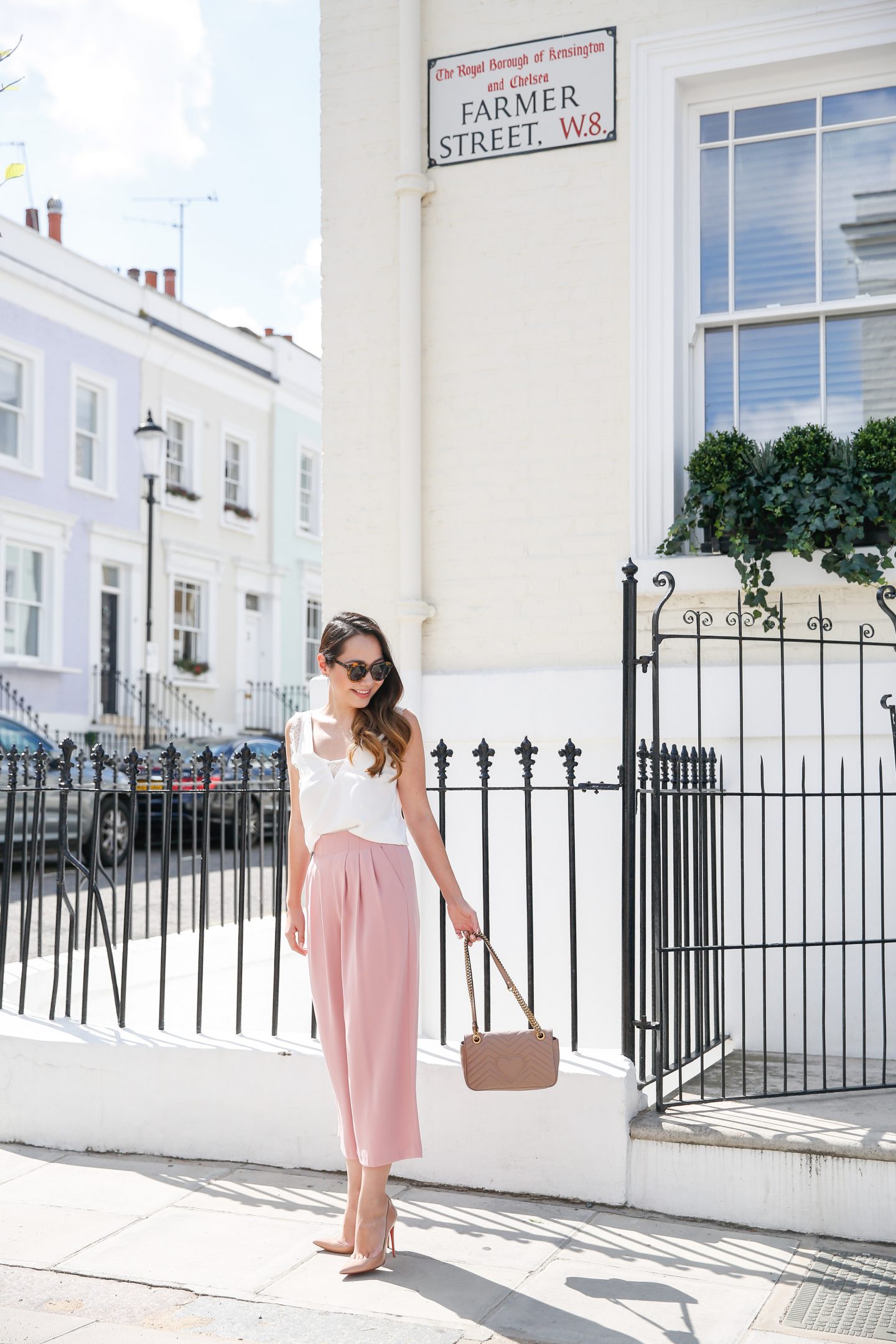 Culottes were always one of those things that I liked in theory but never actually in practice (kind of up there with 'mom jeans' for me!). I've tried on countless pairs and every time I went straight back to my skinny jeans and skirts…and then these happened.
OUTFIT DETAILS
Pink Culottes
White Camisole (size down! I got the UK 6)
Gucci Marmont in Nude
Christian Louboutin Iriza Pumps
Sunglasses

The perfect shade of pink with a high waist, flattering pleats on the front and just the right width. Needless to say, I'm in love!
I've tried these with flats and they do not work on me at all so these are strictly a high heel-only pairing for me but I'm fine with that. As much as I'm a skirt person all the way, these feel like such a refreshing change! I teamed them with this beautiful lace insert camisole that I am so in love with (so much so that I bought it in black too!), my trusty Gucci Marmont bag and some Louboutins.
Have you ever tried culottes? Or are you strictly a jeans or skirt kind of girl?! Let me know below!