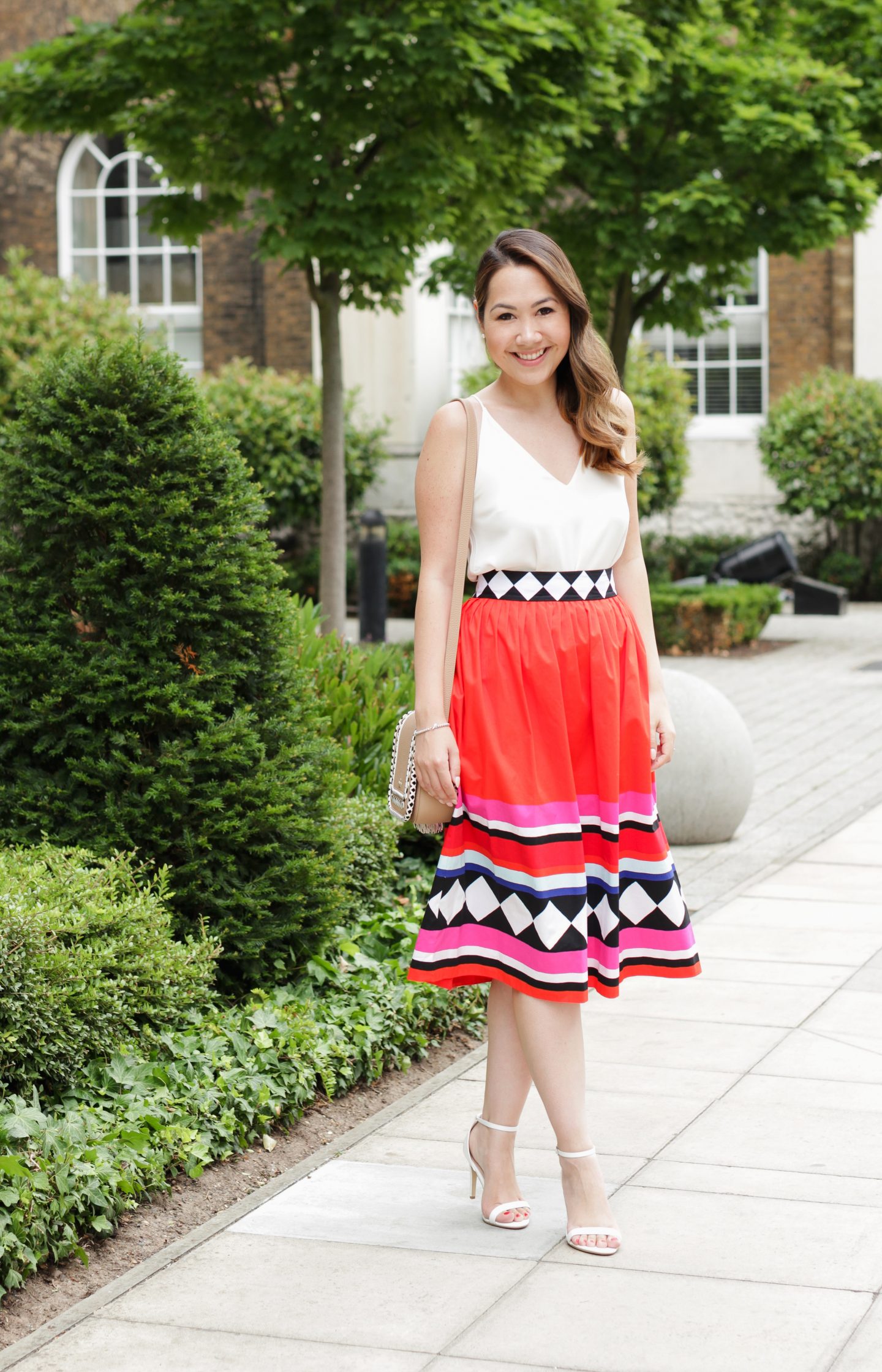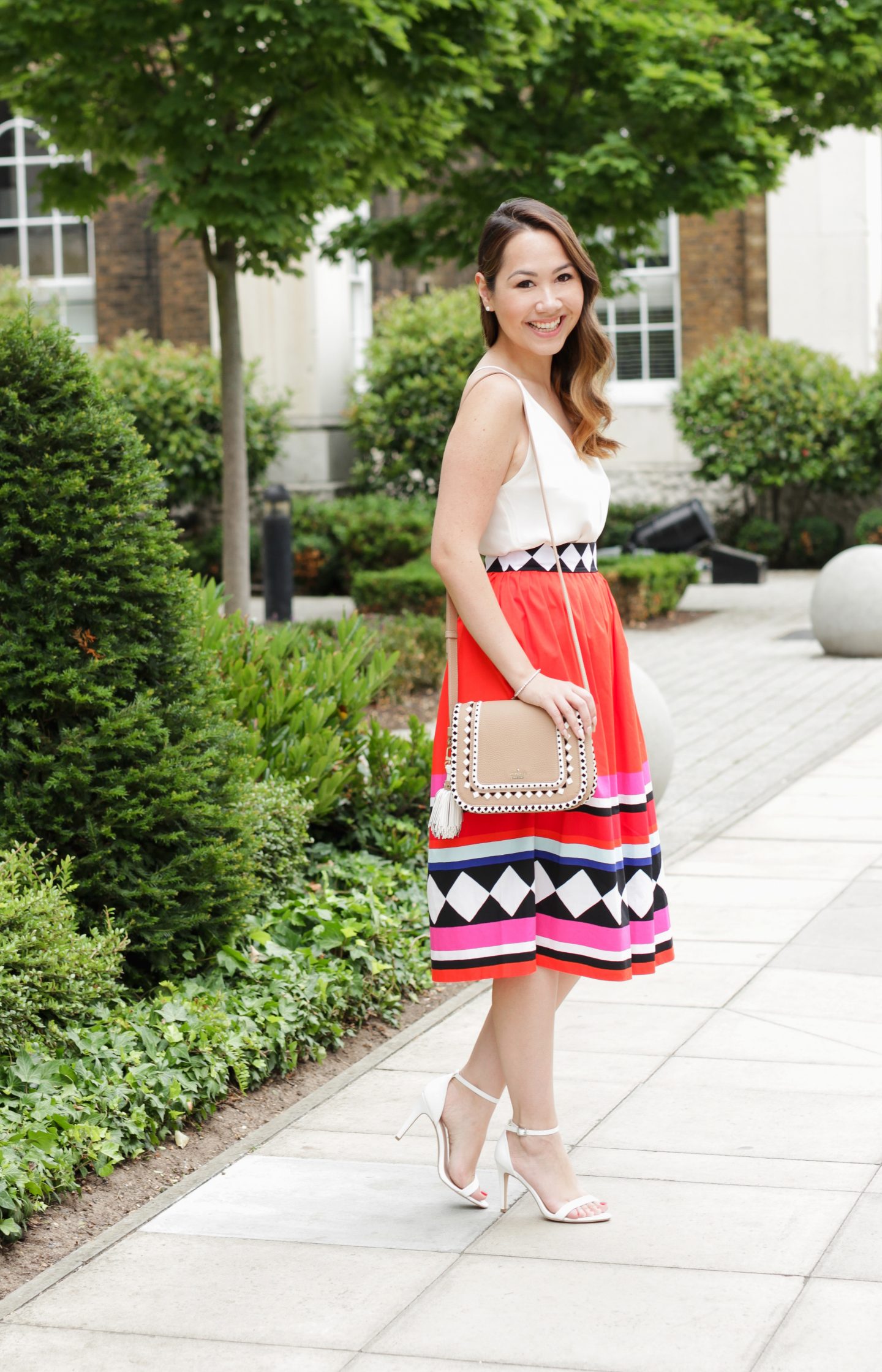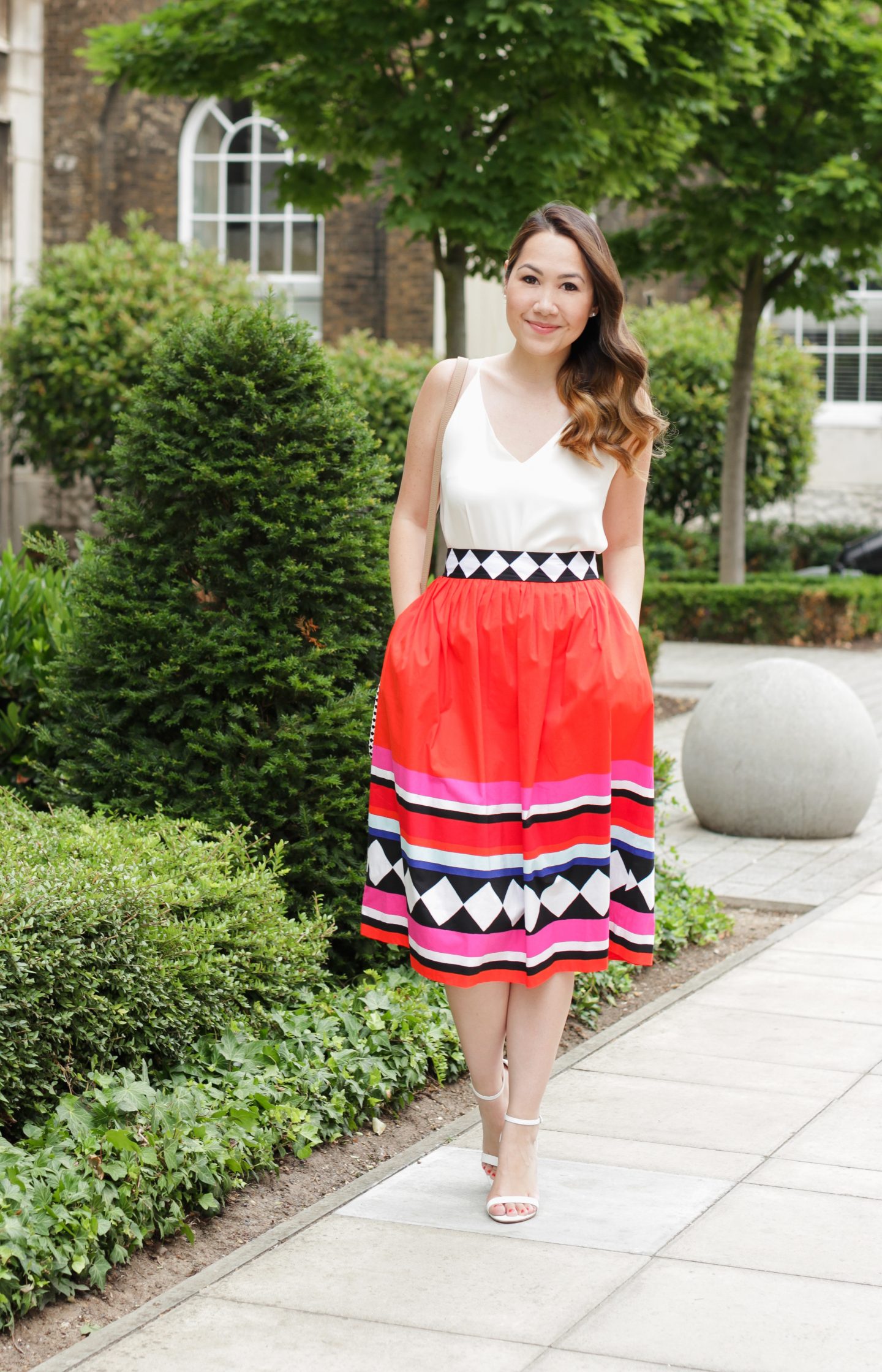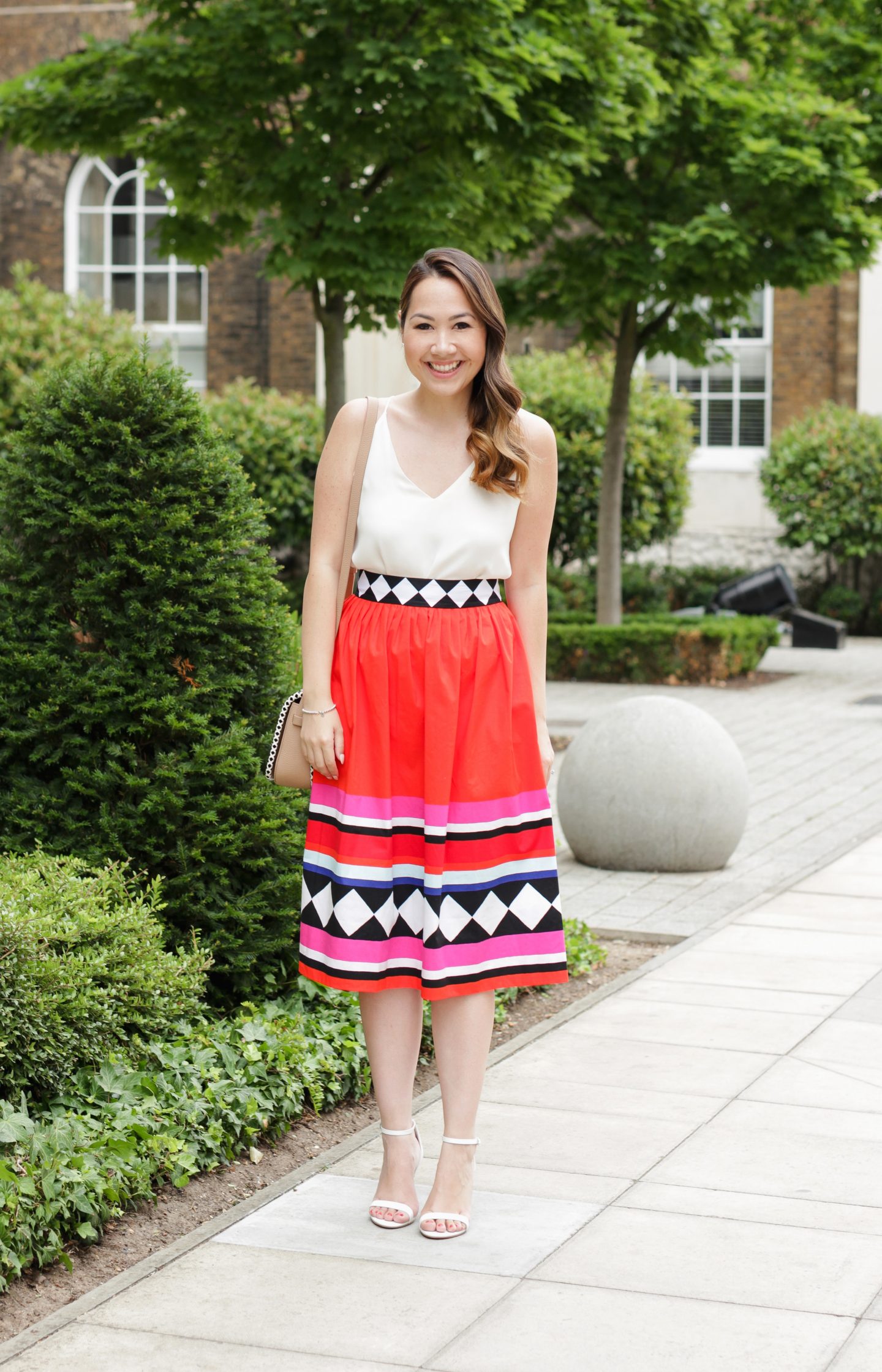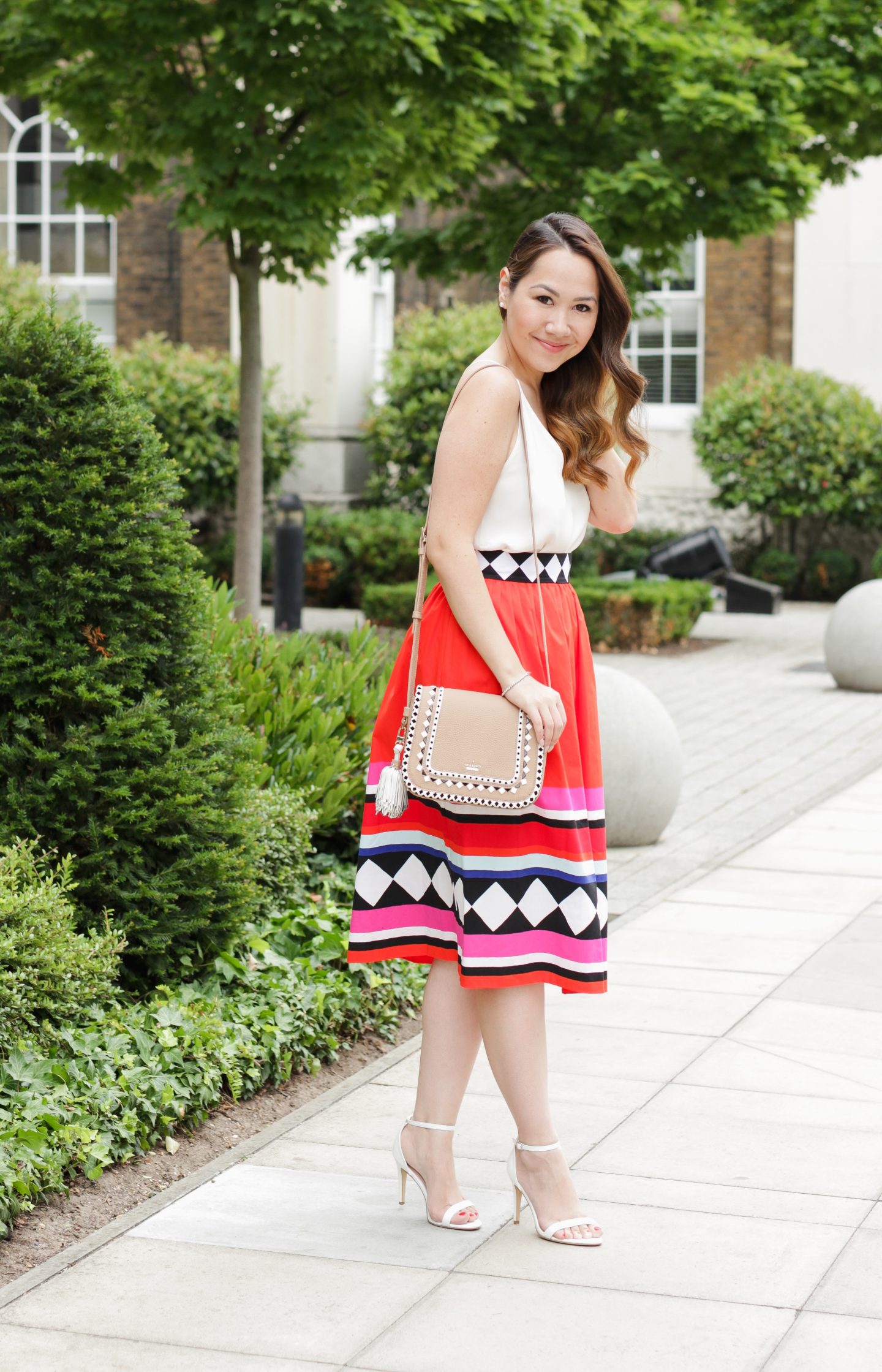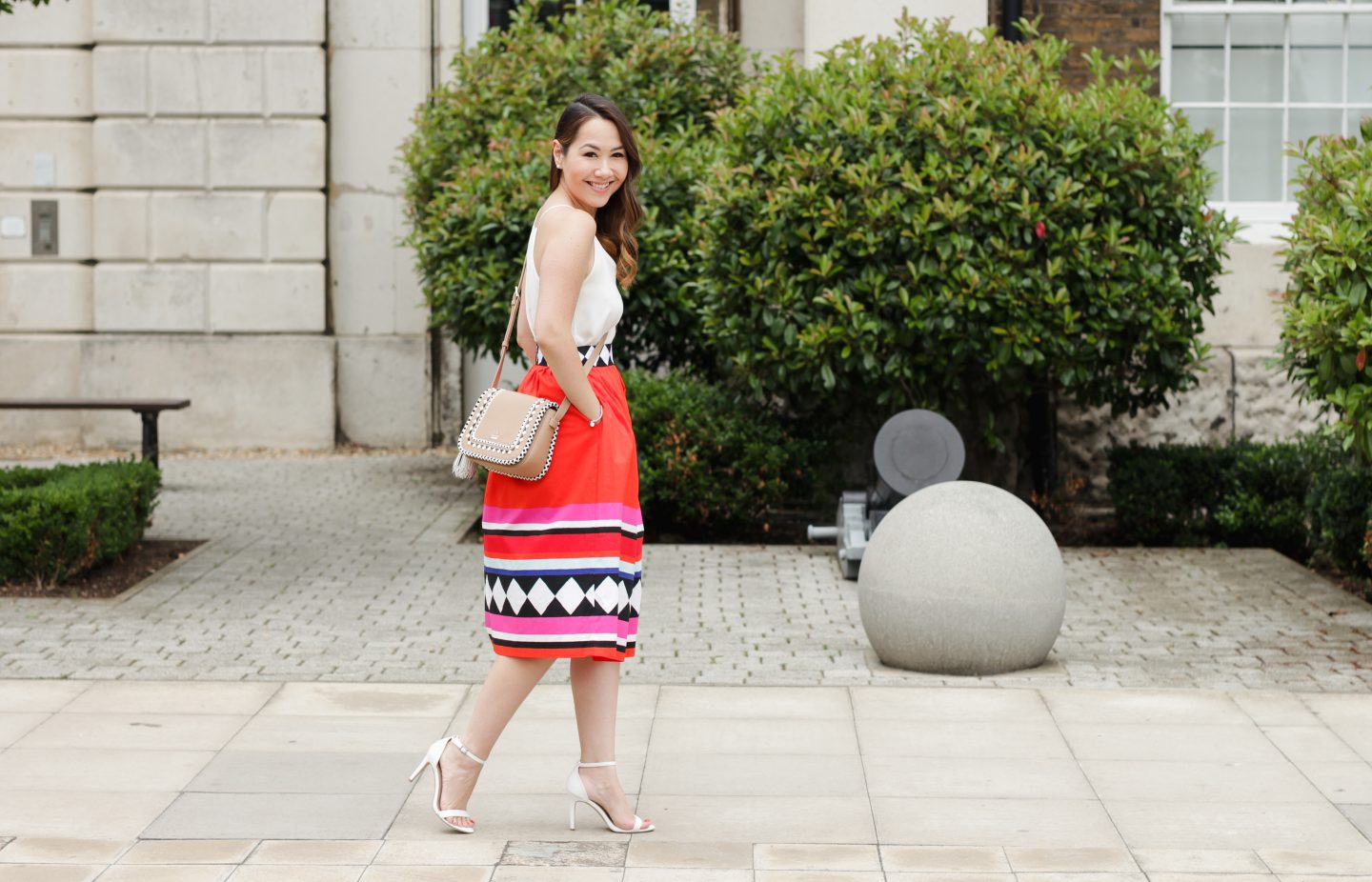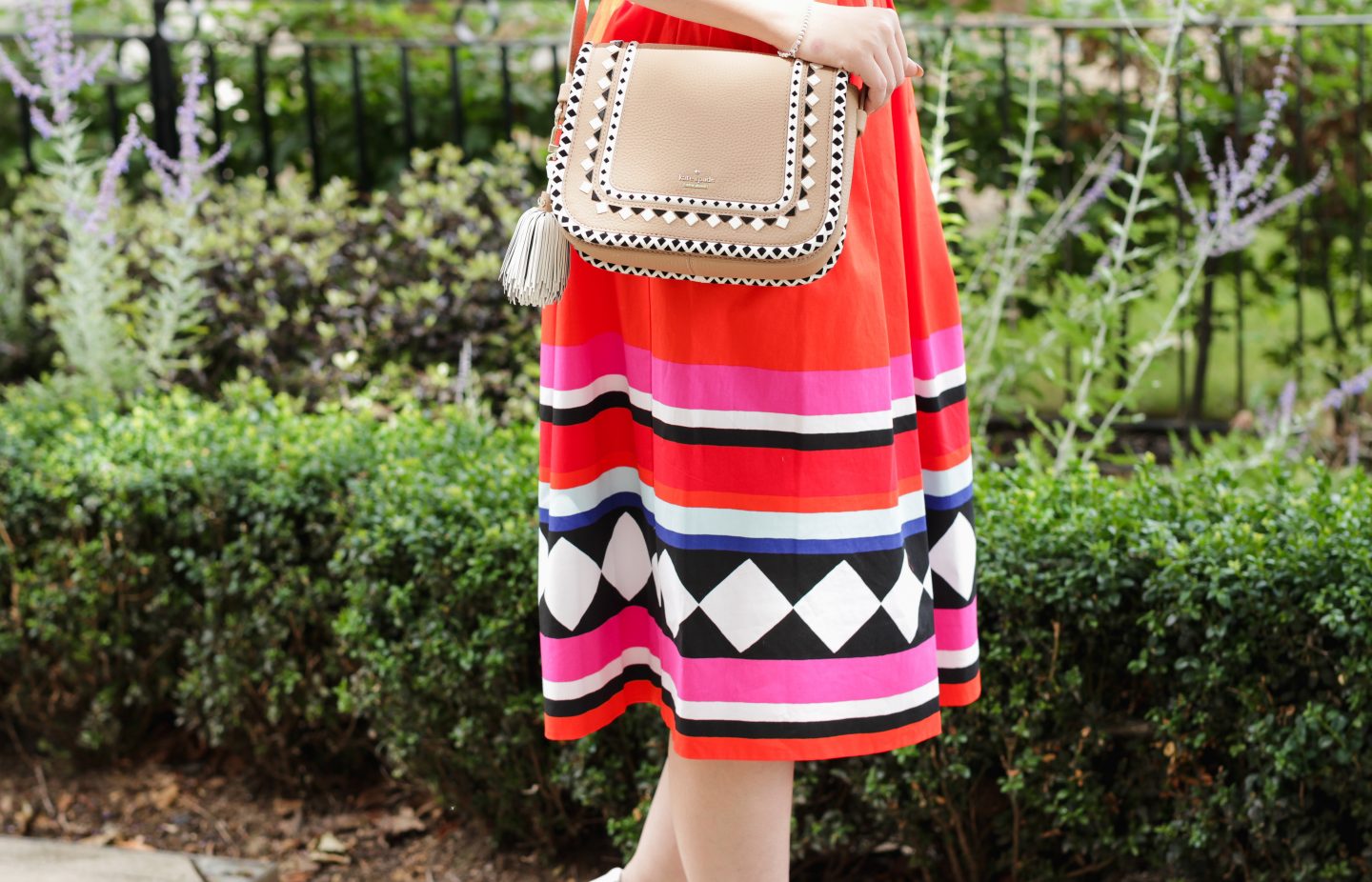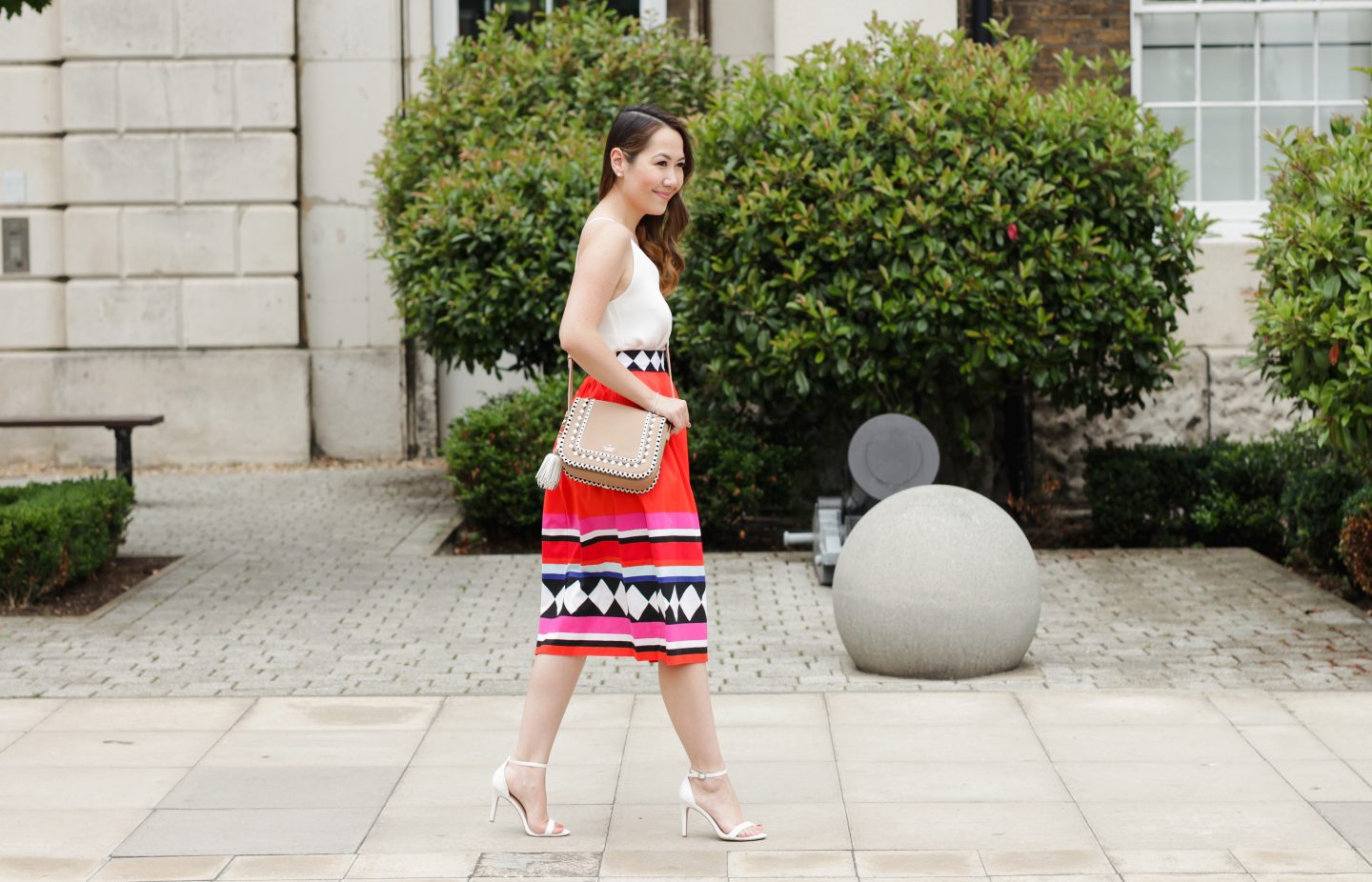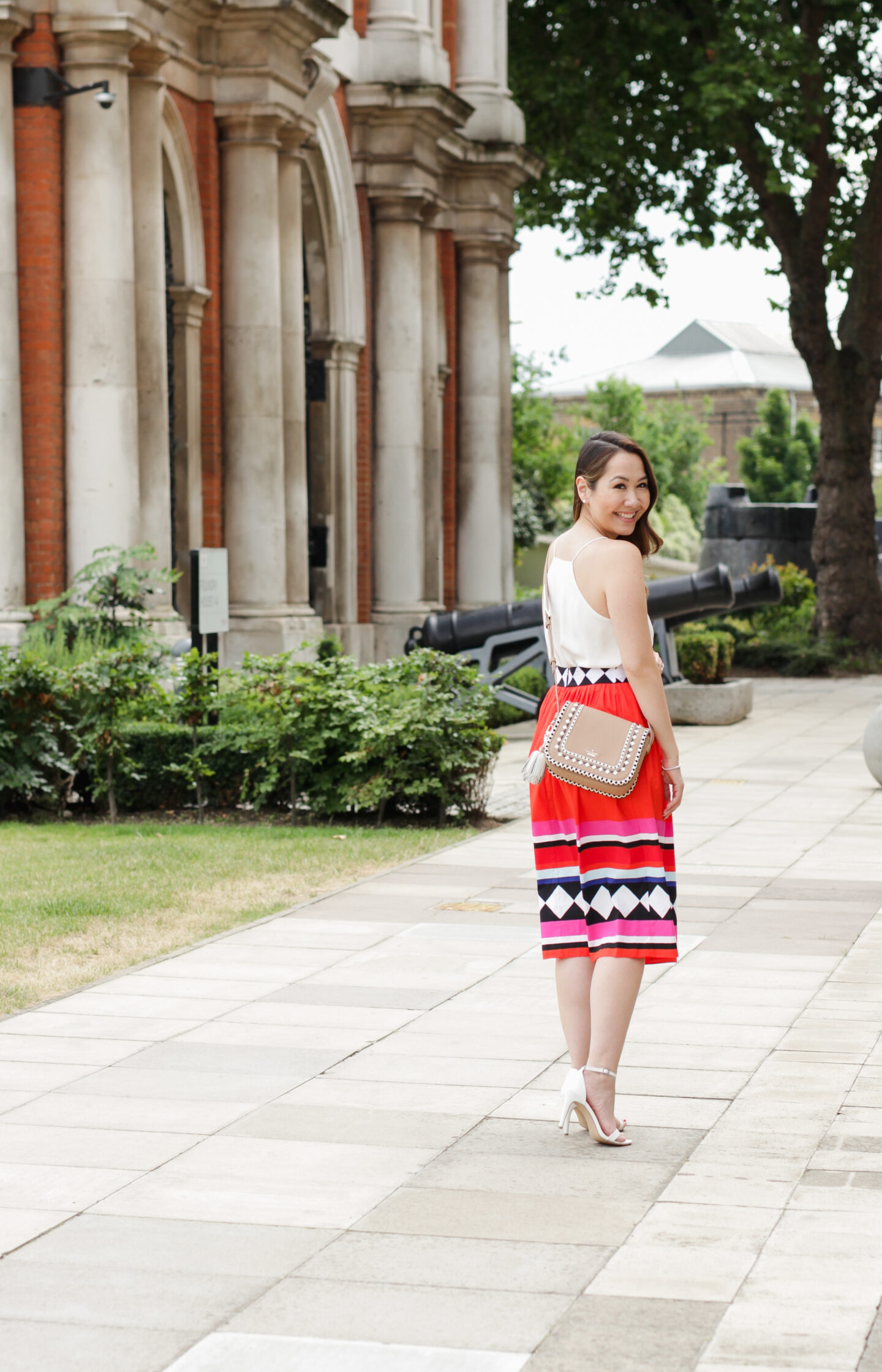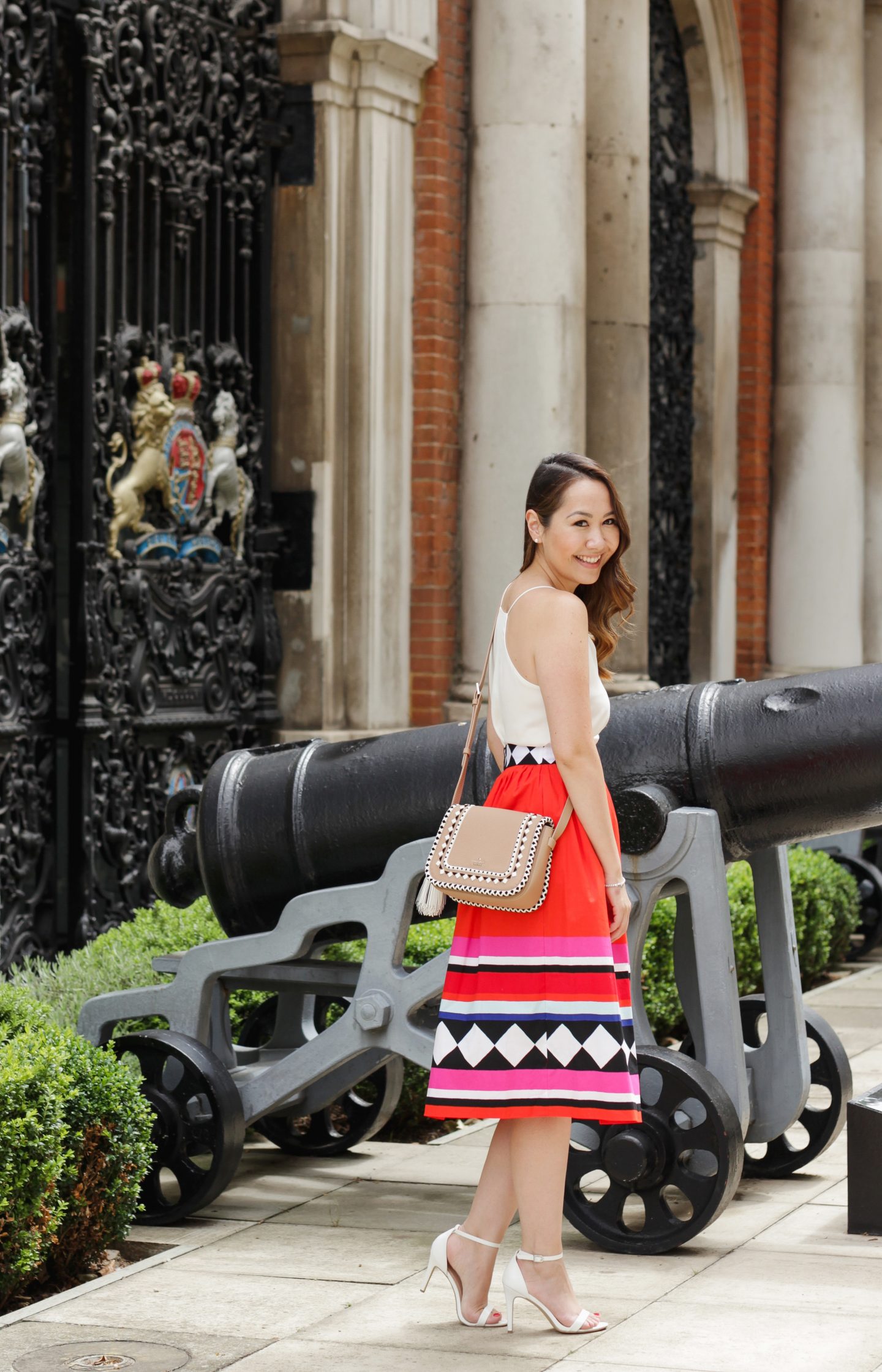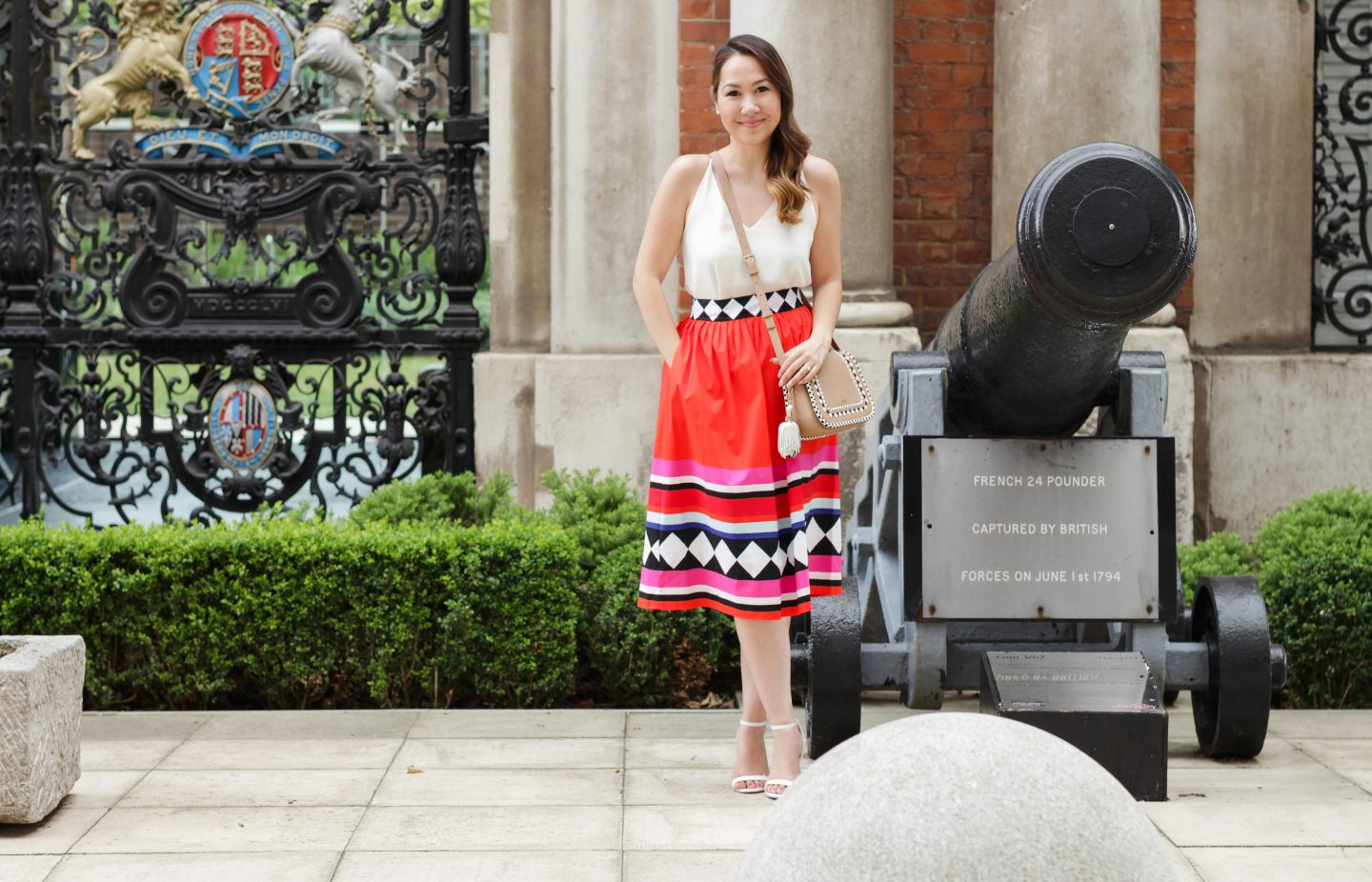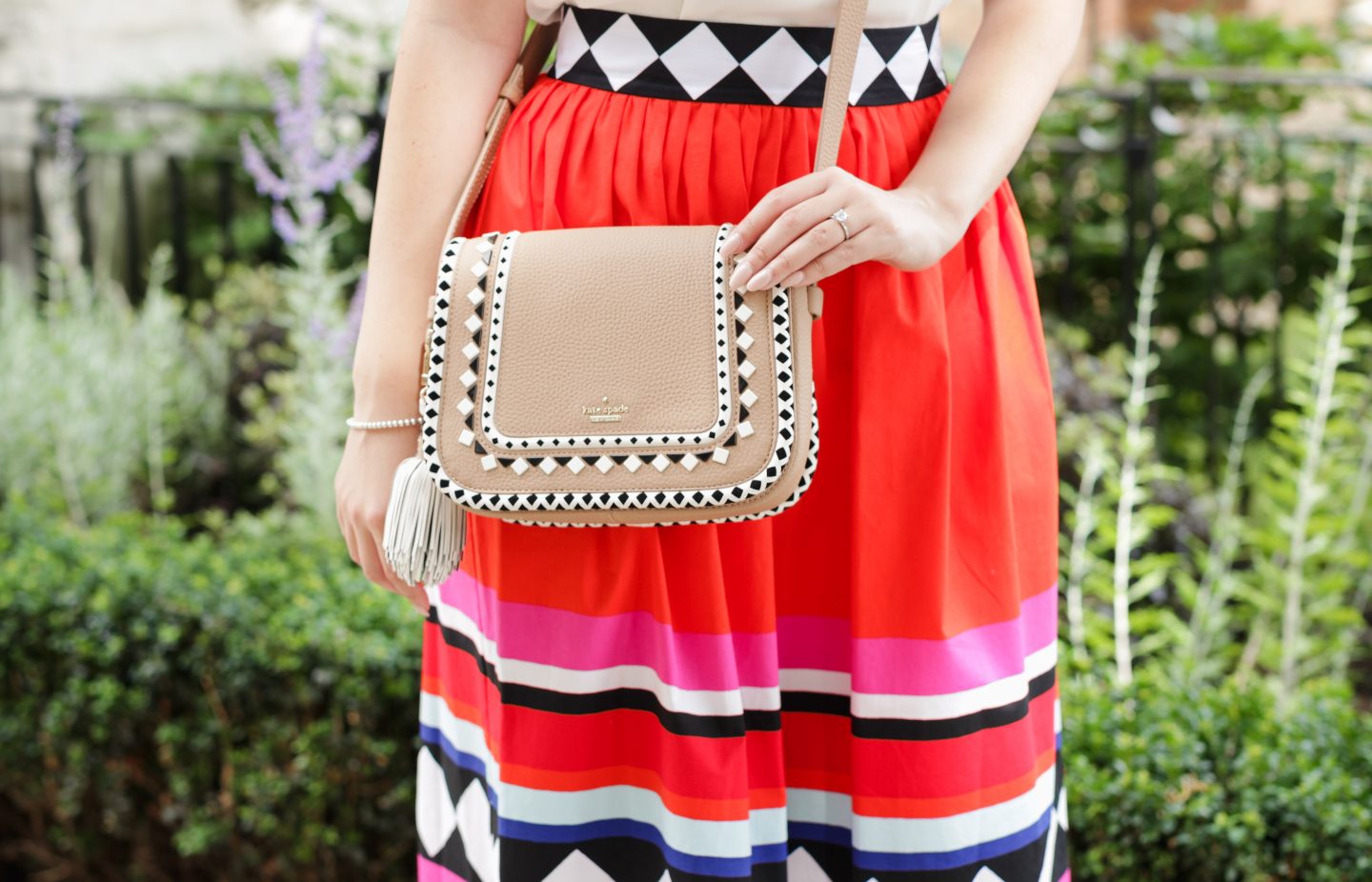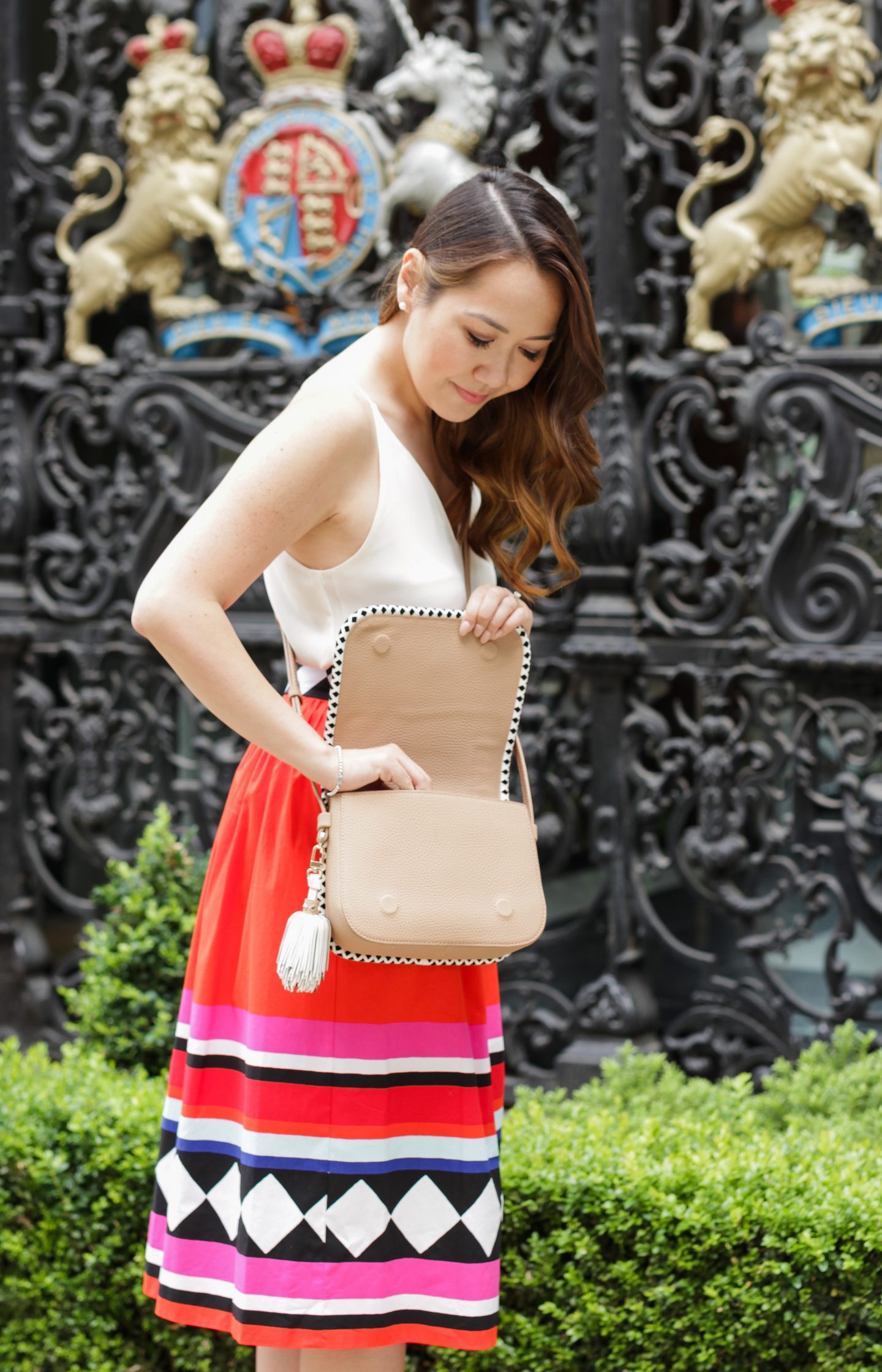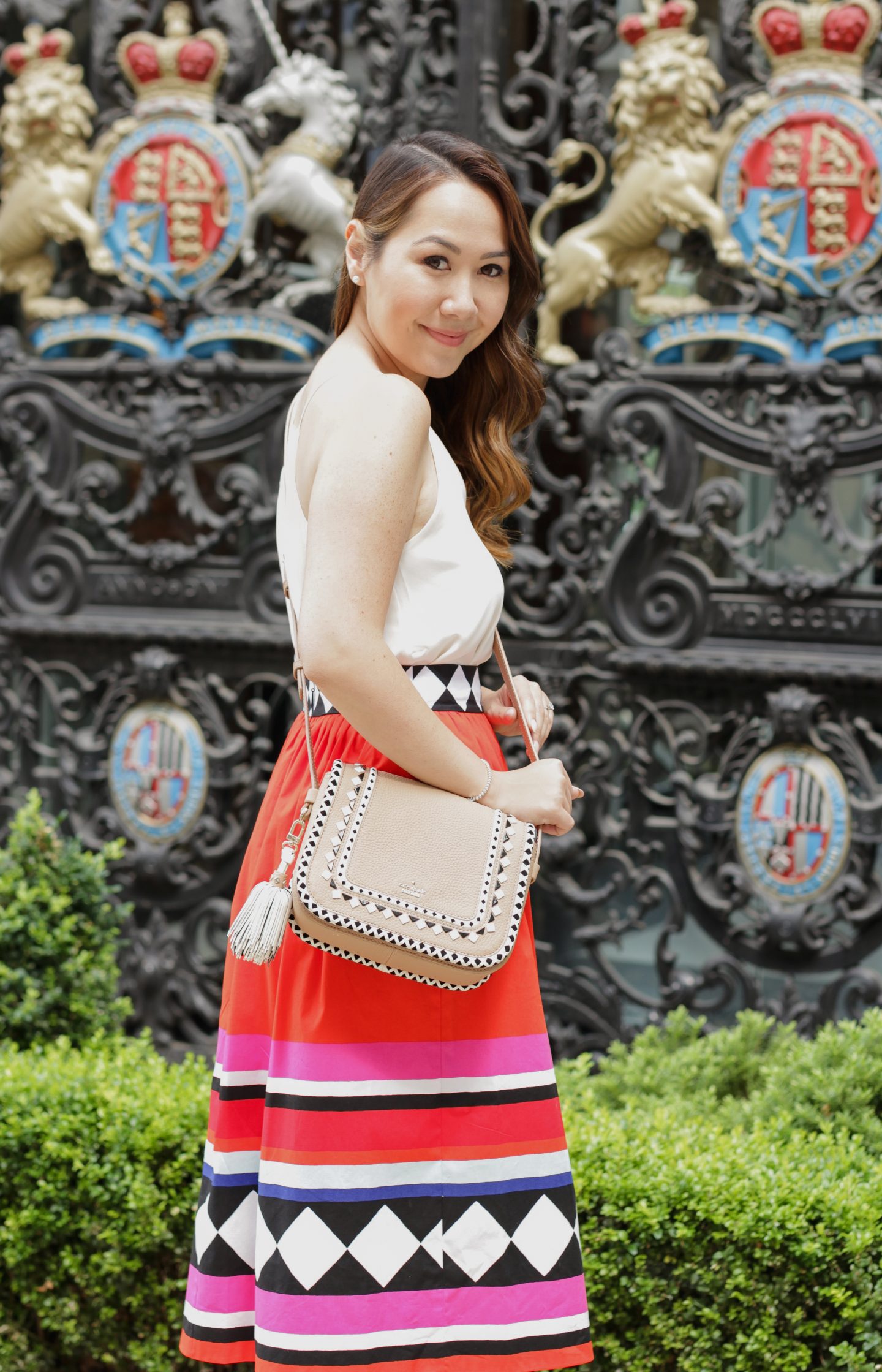 I am so thrilled to partner with Kate Spade New York again – this time showcasing their gorgeous new summer collection, perfect for the city girl explorer! London never ceases to amaze me with all of its hidden gems and historic sites and this outfit was the most fun to do some city exploring!
DETAILS
Kate Spade Satchel
Kate Spade Red Skirt
The bag is the Crown Street Jasper and is the perfect mix of city chic with a bit of bohemian spirit 🙂 I went for the more neutral colour but it also comes in the most gorgeous fiery red. I teamed it with the ultimate pop of colour piece – this stunning geometric patterned skirt which already has seen me through a day out right through to dinner – just as good with heels as it is with some flat sandals.
I'd highly recommend checking out the whole collection – the theme is international celebrations and with quite a bit of travel coming up for me in the next few months, I can't think of anything better 🙂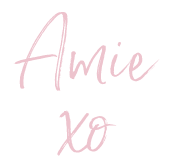 Thank you to Kate Spade New York for partnering with me on this post!