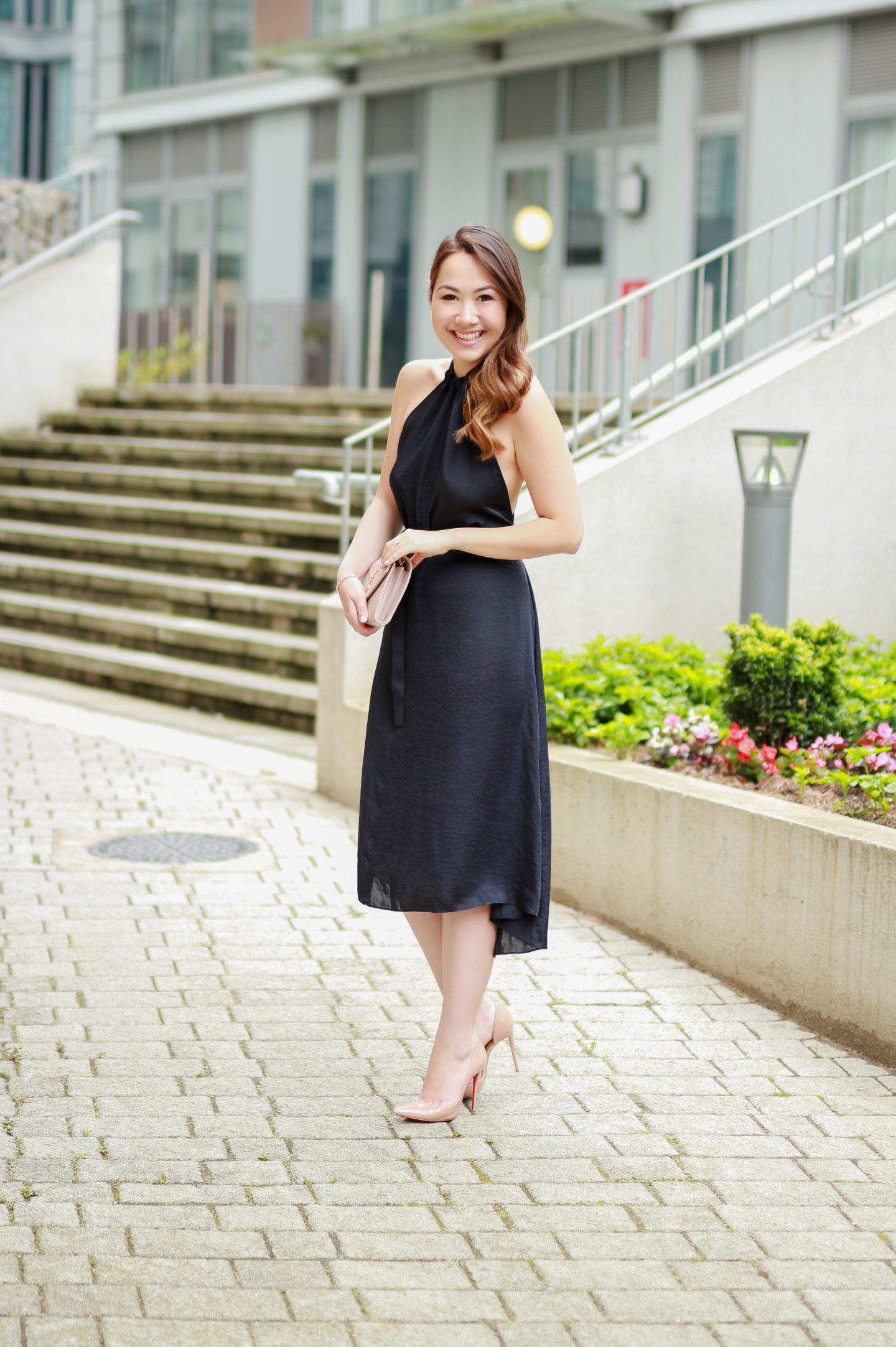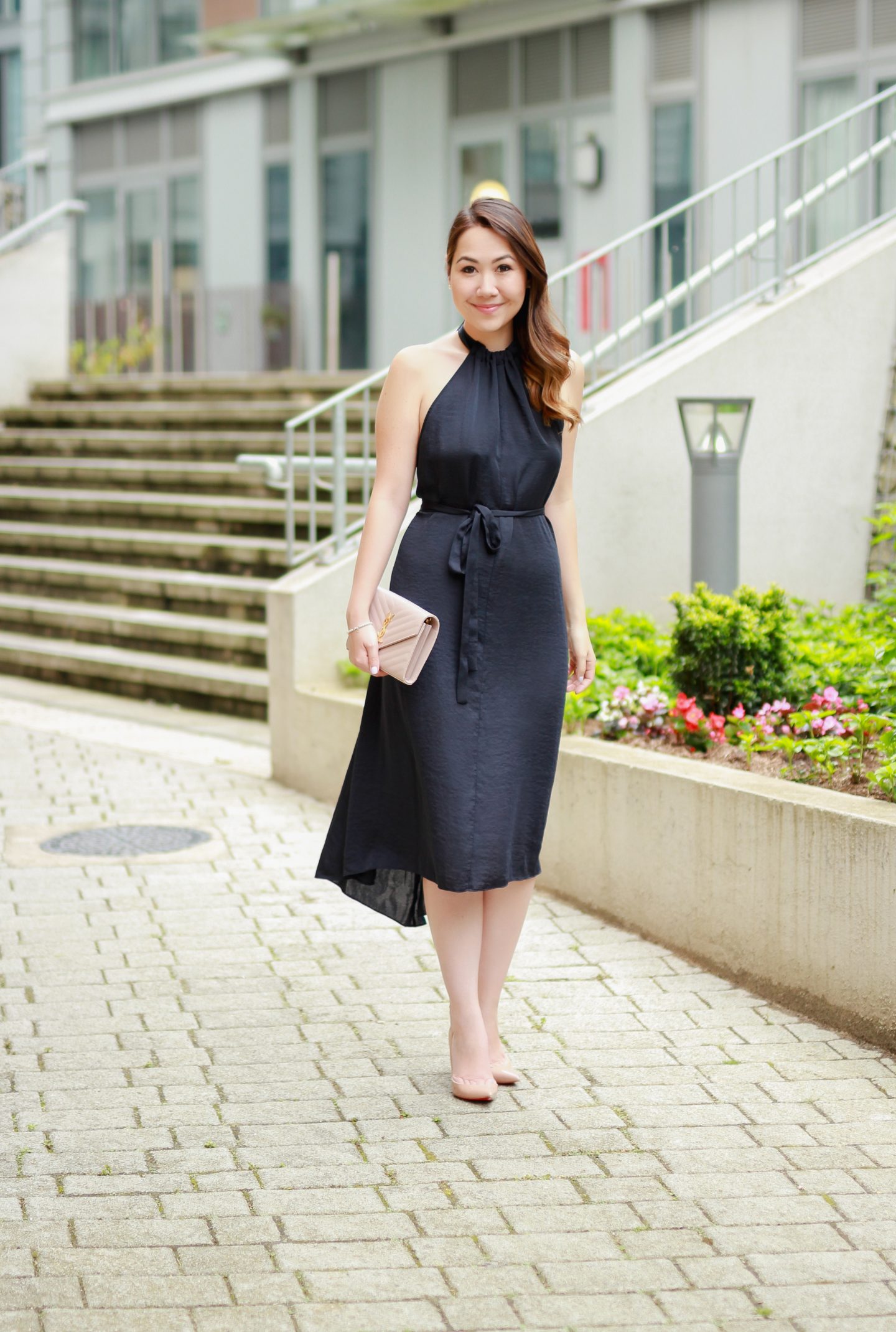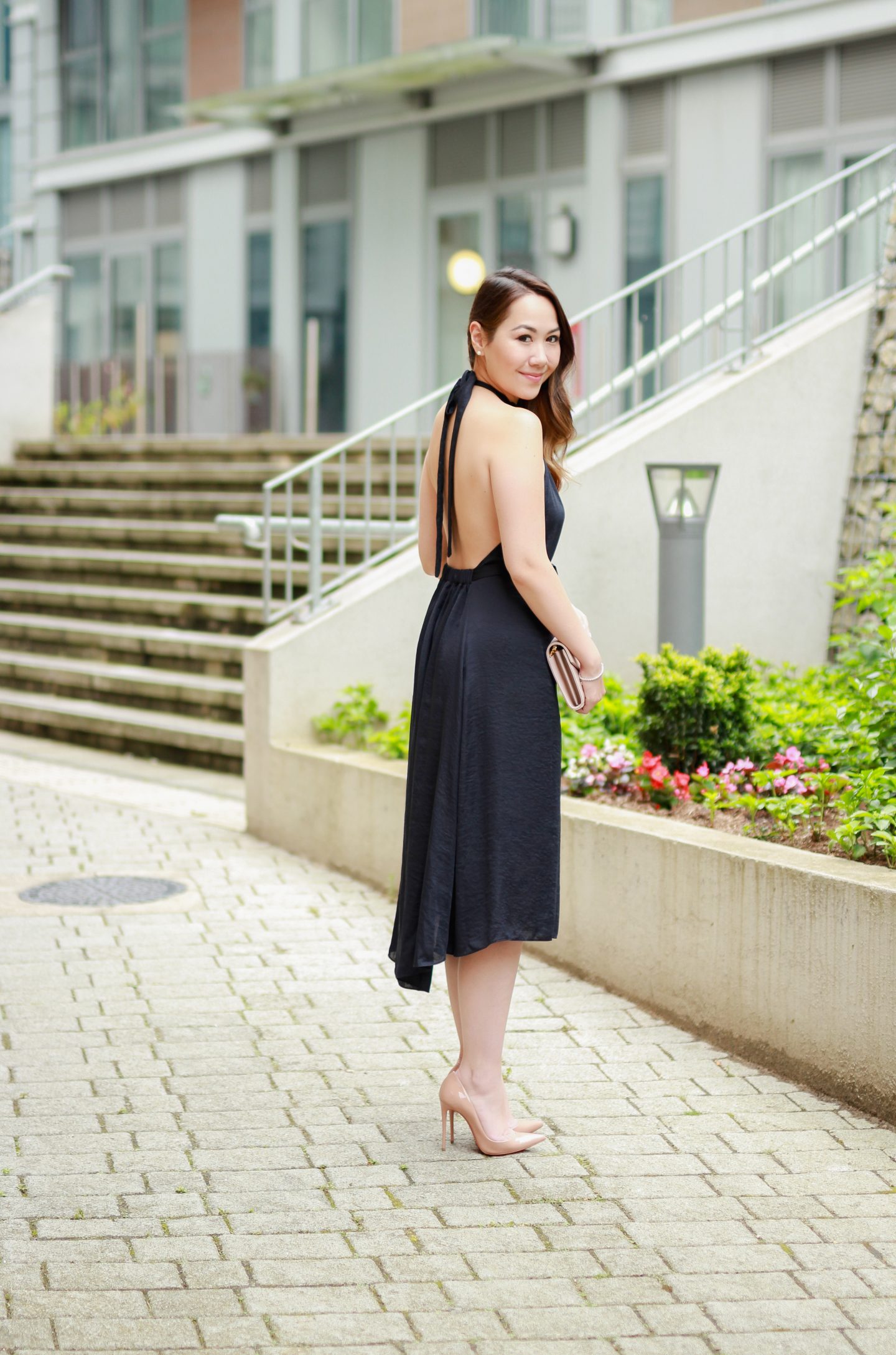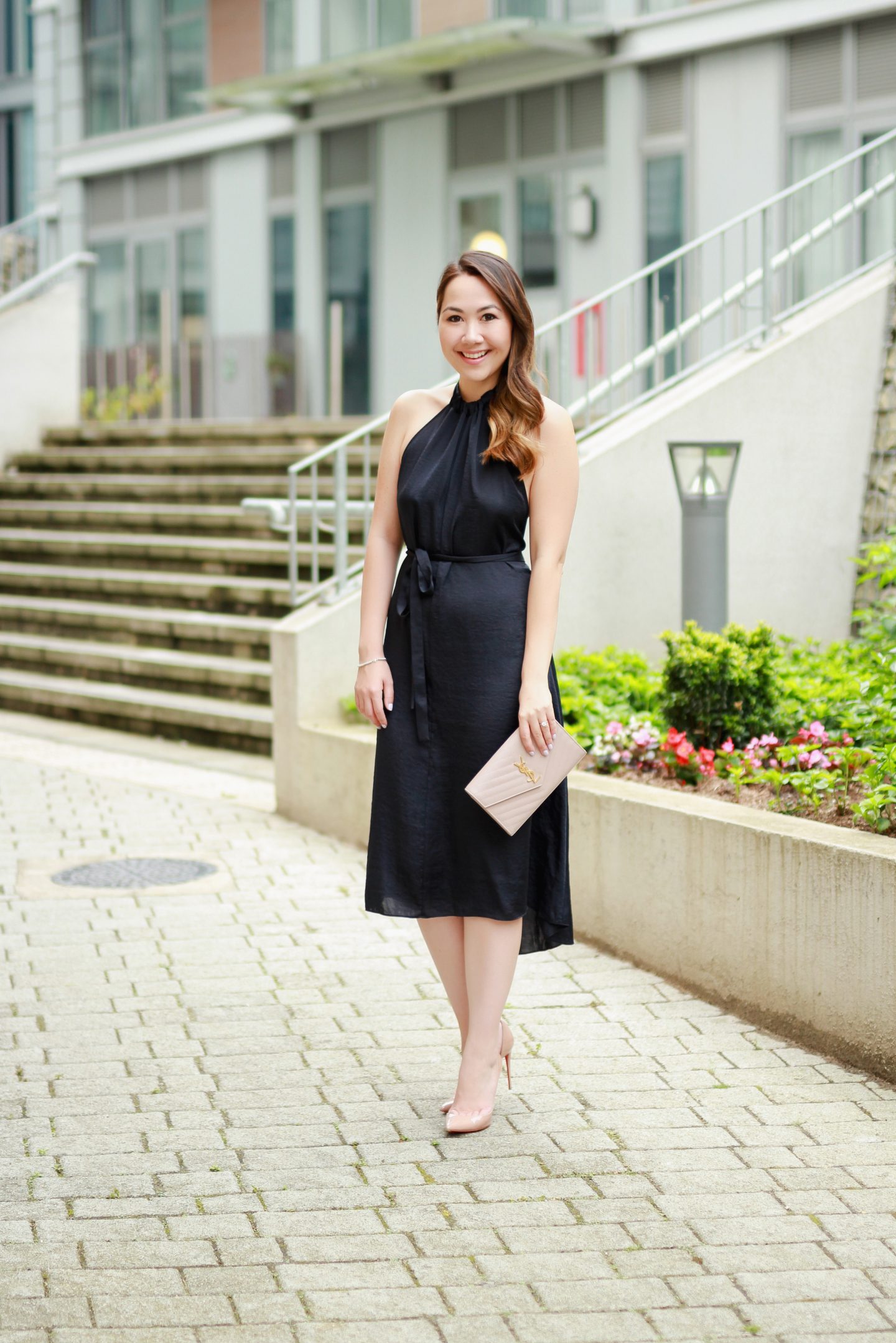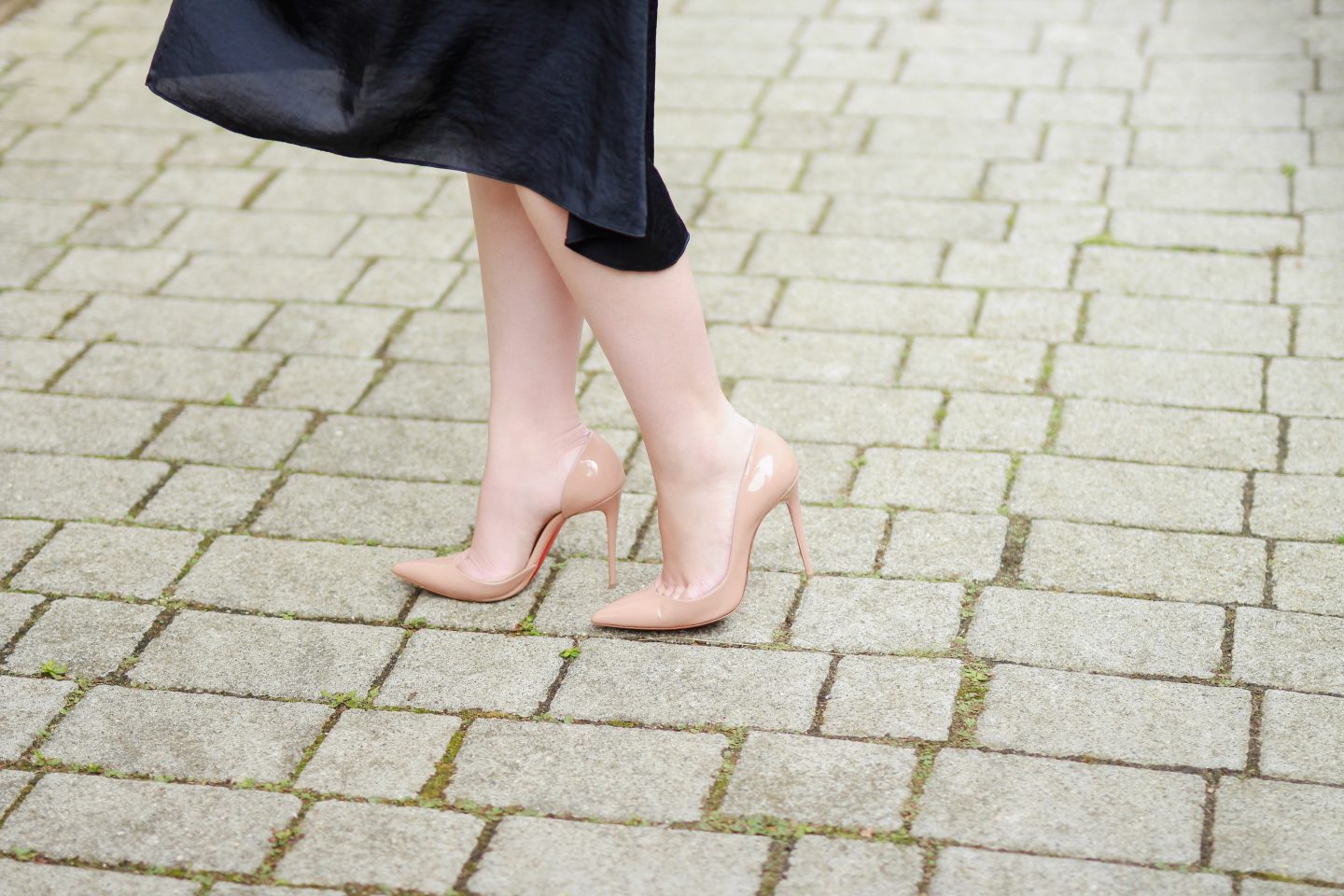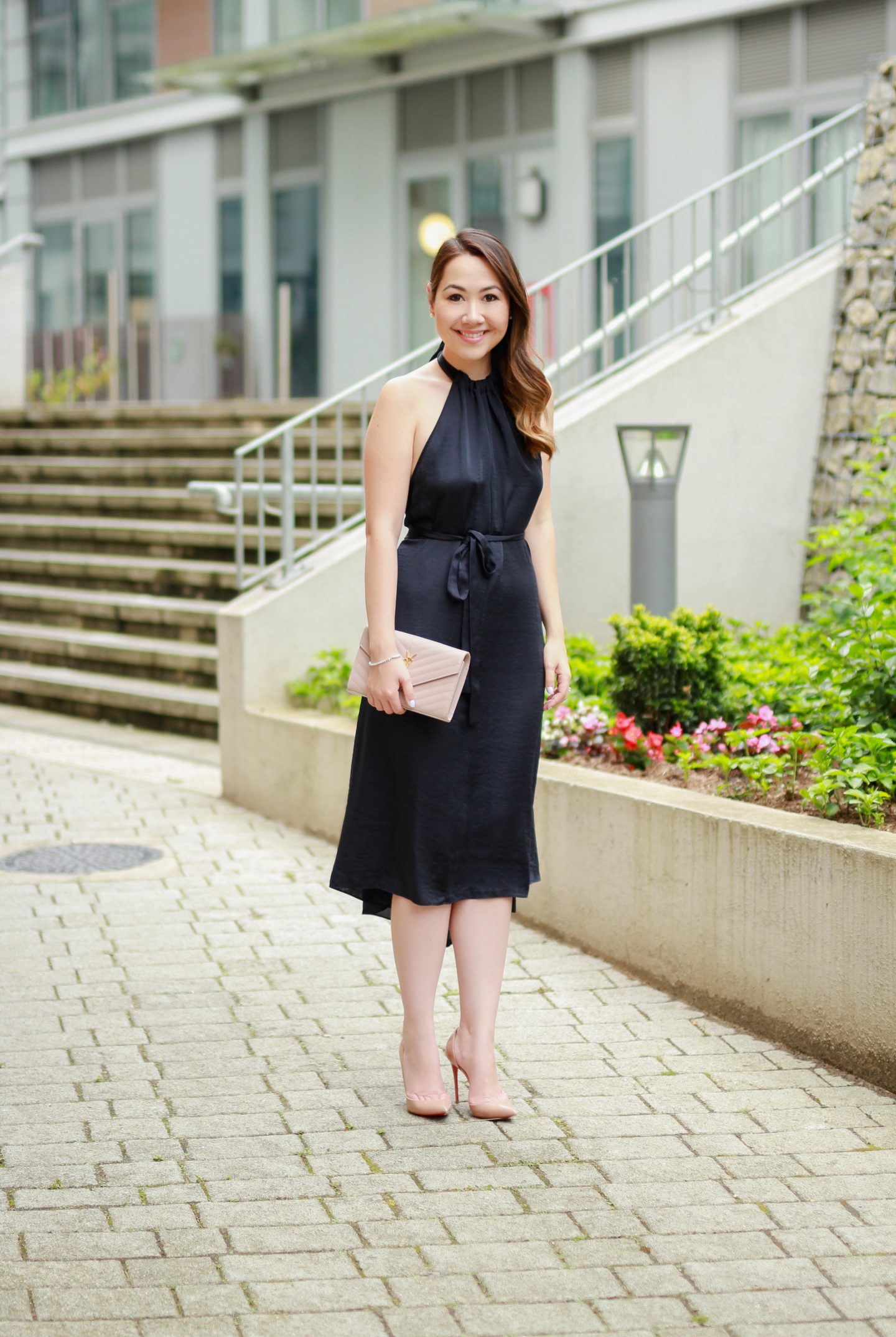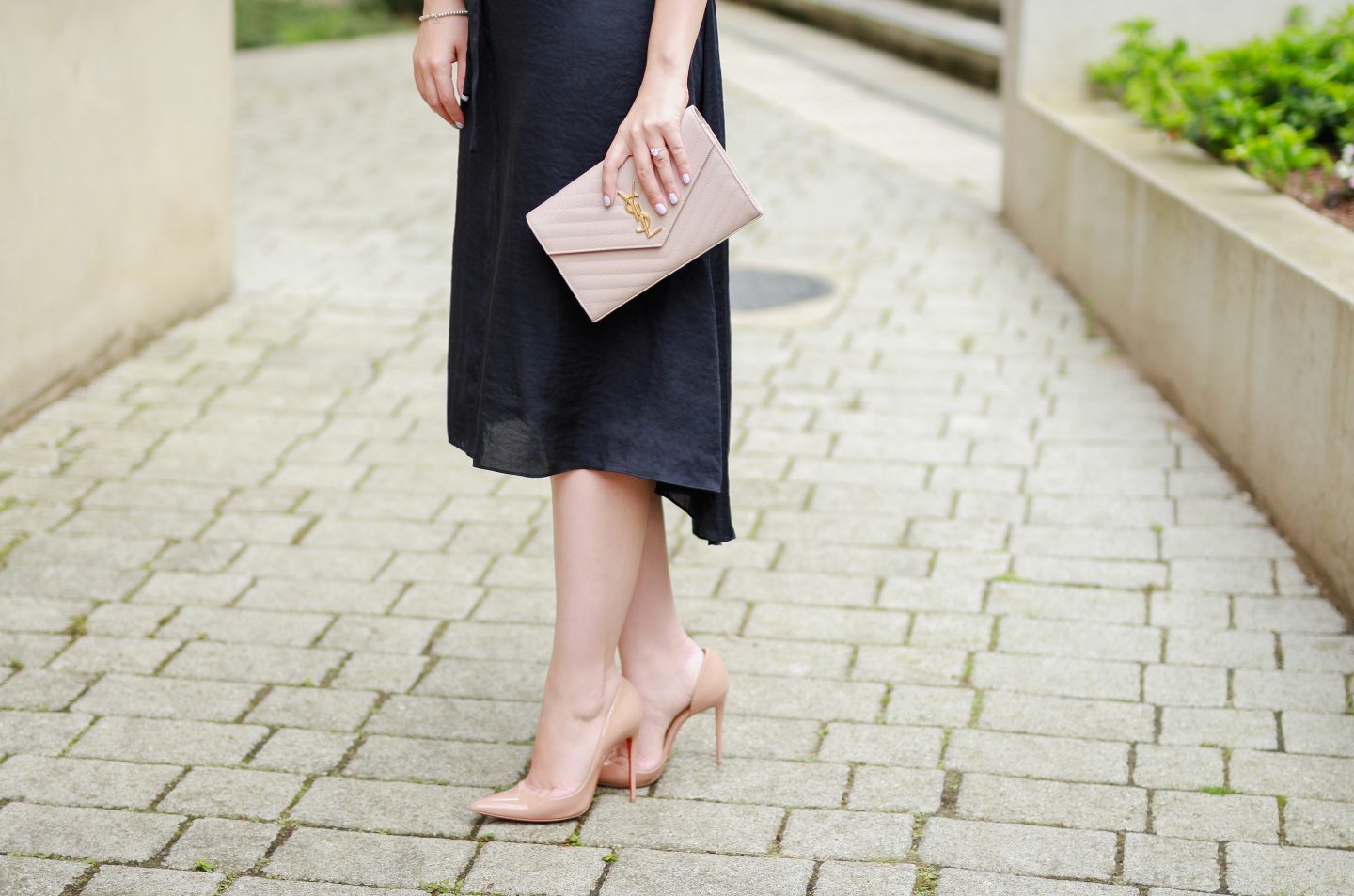 I bought this dress for a recent event and I loved it! It felt so classic but still totally modern which is such a tricky combo. The silk is gorgeous and flows in the most beautiful way – I honestly cannot remember the last time I felt so elegant in a dress!
The lack of back is such a gorgeous surprise – although it obviously makes the bra situation a little tricky! I used these stick-on nipple covers which while not quite the same as a bra, do help to avoid a very overt headlight situation 🙂
DETAILS
Navy backless dress
Christian Louboutin Pumps
Saint Laurent Clutch
Thank you so much for stopping by!