(Almost!) all images are clickable – the rest are linked below!
It's a very happy time to be shopping for autumn right now with so many beautiful new arrivals as well as some very welcome discount codes! I did a little bit of shopping this weekend to take advantage of some great sales – these are limited time only so whilst I'll likely share everything in a haul video over on YouTube, I figured I'd share here too whilst the items are still on discount 🙂
FEATURED ABOVE
1. Off the shoulder floral top // 2. Givenchy Antigona (on sale!) // 3. Tweed Jacket // 4. Moto Jacket (on sale!) // 5. Checked Scarf (on sale) // 6. Chanel Primer (on sale) // 7. Brown Zip Sweater (on sale) // 8. Pink Fleece (on sale) // 9. Chanel Foundation (on sale) // 10. Black Bodysuit (on sale) // 11. Blue Zip Sweater (on sale) // 12. Leopard Print Sweater (on sale) // 13. Black Asymmetrical Dress // 14. White Fleece (on sale)
My biggest purchase was a new Givenchy Antigona – I dithered over this for a couple of days but ultimately couldn't resist this beautiful new colour and a 10% discount! For the UK, you'll have to be a Rewards member (it's free to sign up!) and then use AUTUMNHN10 at checkout (make sure you're signed in!). For international, you'll have to use the code NEWSEASON10. The code only lasts until tomorrow (Monday 14th) and everything is included (see more of my picks here!) except a few brands. I am SO excited to receive this – I adore my black small antigona and this colour was just too beautiful. I promise to share photos as soon as it arrives!
I also took advantage of the beauty sale – and picked up this Chanel foundation that I've been hearing glowing reviews about (I went for the shade Light Deep) and this primer which was similarly raved about (you can use the same discount codes as above and get 10% off until tomorrow).
The other big sale happening is Abercrombie & Fitch – which I have been loving recently! This one is only live until tonight – but you can grab 20% off sitewide (discount applied at checkout). I placed a huge order including this cozy fleece which I've been seeing all over Instagram (I got it in the white and the pink) and a few colour combos of this zip neck sweater. I also nabbed this super pretty checked scarf (anyone else SO excited for autumn outfits?!) and this bodysuit which I thought would be so useful!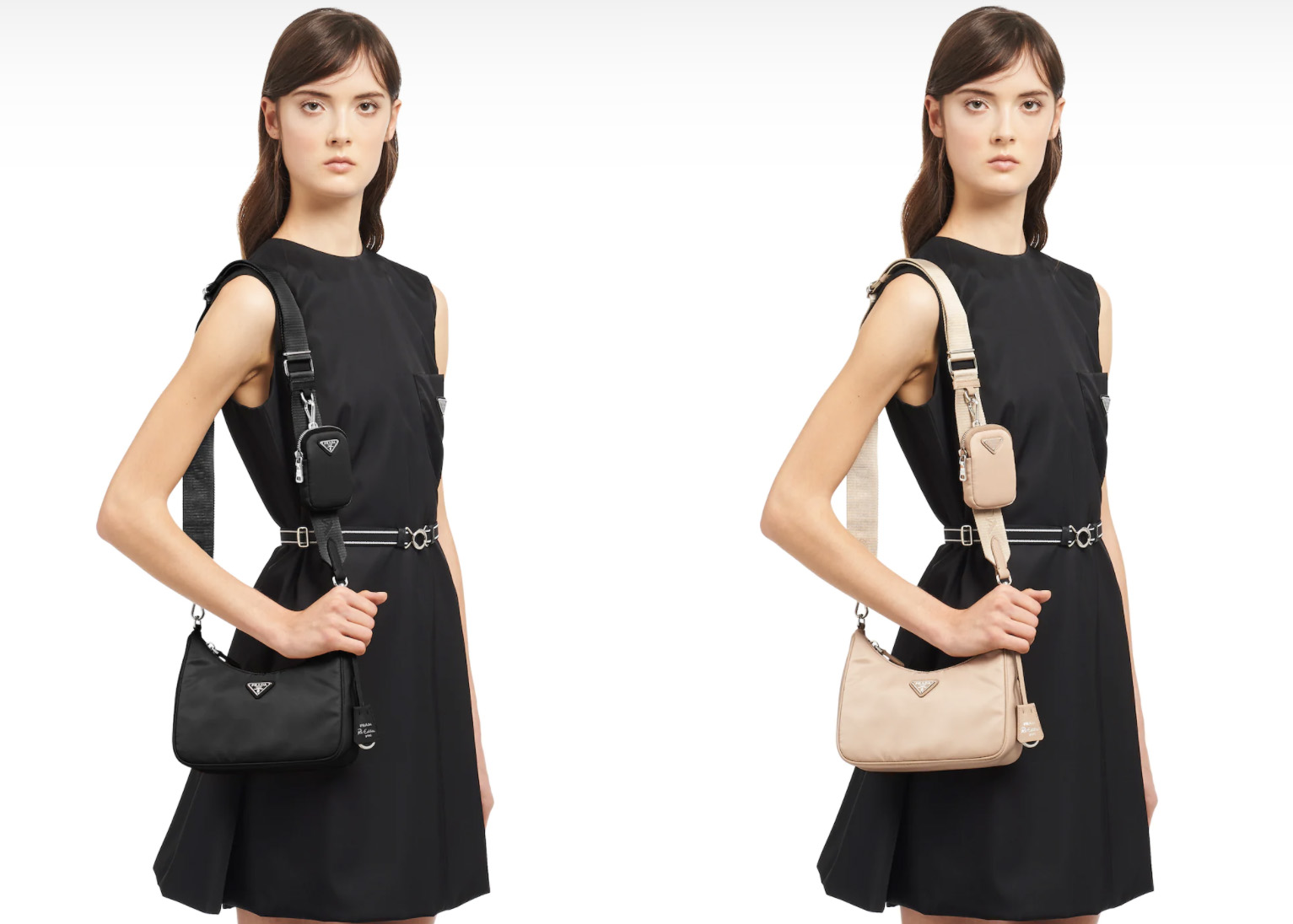 Finally, I have a new bag obsession that I wanted your opinion on! I've fallen completely in love with the Prada Re-Edition 2005. I loved this bag when it first came out, then changed my mind completely and now I've gone completely back around and fallen in love with it again! So if any of you have this bag or have tried it on – please let know how you're liking it 🙂 Also – beige or black? I can't decide!
As for my purchases, I don't have ETAs for when everything will be delivered yet but I will try and do a haul when everything arrives 🙂