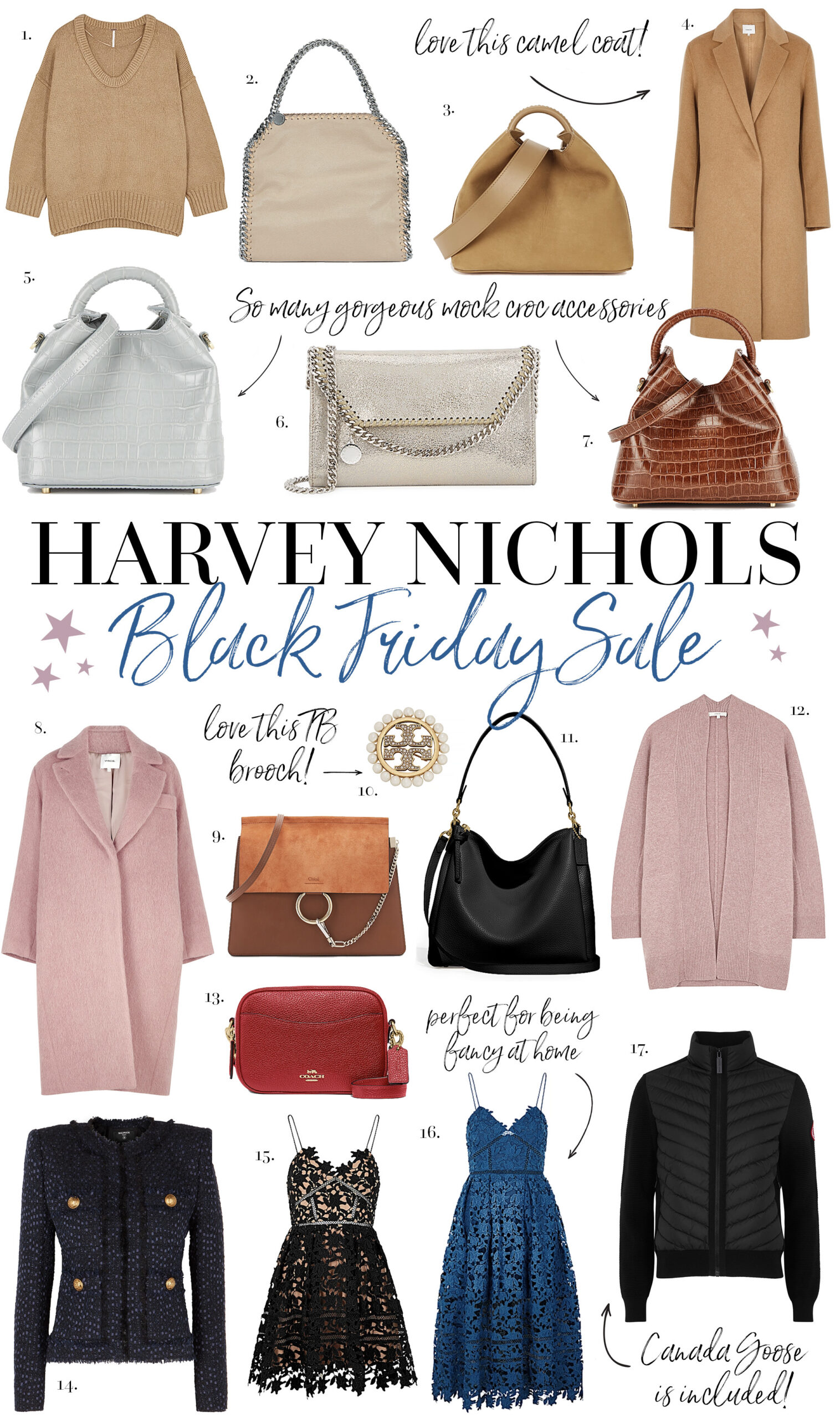 Harvey Nichols have gone live with their Black Friday sale! The sale is includes a huge array of items with the discounts already marked – and there is a ton to choose from. From beautiful evening dresses (anyone else still totally planning on dressing up at home?!) to practical coats and jackets, to beautiful classic bags – there is just so much choice.
FEATURED ABOVE
1. Camel sweater // 2. Stella McCartney Shoulder Bag // 3. Elleme Raisin Bag // 4. Camel Coat // 5. Elleme Grey Mock Croc Bag // 6. Stella McCartney Metallic Bag // 7. Elleme Brown Mock Croc Bag // 8. Pink Coat // 9. Chloe Faye Bag // 10. Tory Burch Brooch // 11. Coach Shoulder Bag // 12. Rose Shawl Cardigan // 13. Coach Crossbody Bag // 14. Balmain Blazer // 15. Self-Portrait Black Dress // 16. Self-Portrait Dress // 17. Canada Goose Jacket
I've rounded up some of favourite picks above and below, including accessories and beauty – where you can get 10% off all beauty, including their most popular brands and gift sets!
There are genuinely pages and pages to look through – you can see the full selection here. The discounts are very generous too so now is the perfect time to invest in some classic wardrobe staples – at a fraction of the regular price.
MORE ACCESSORY PICKS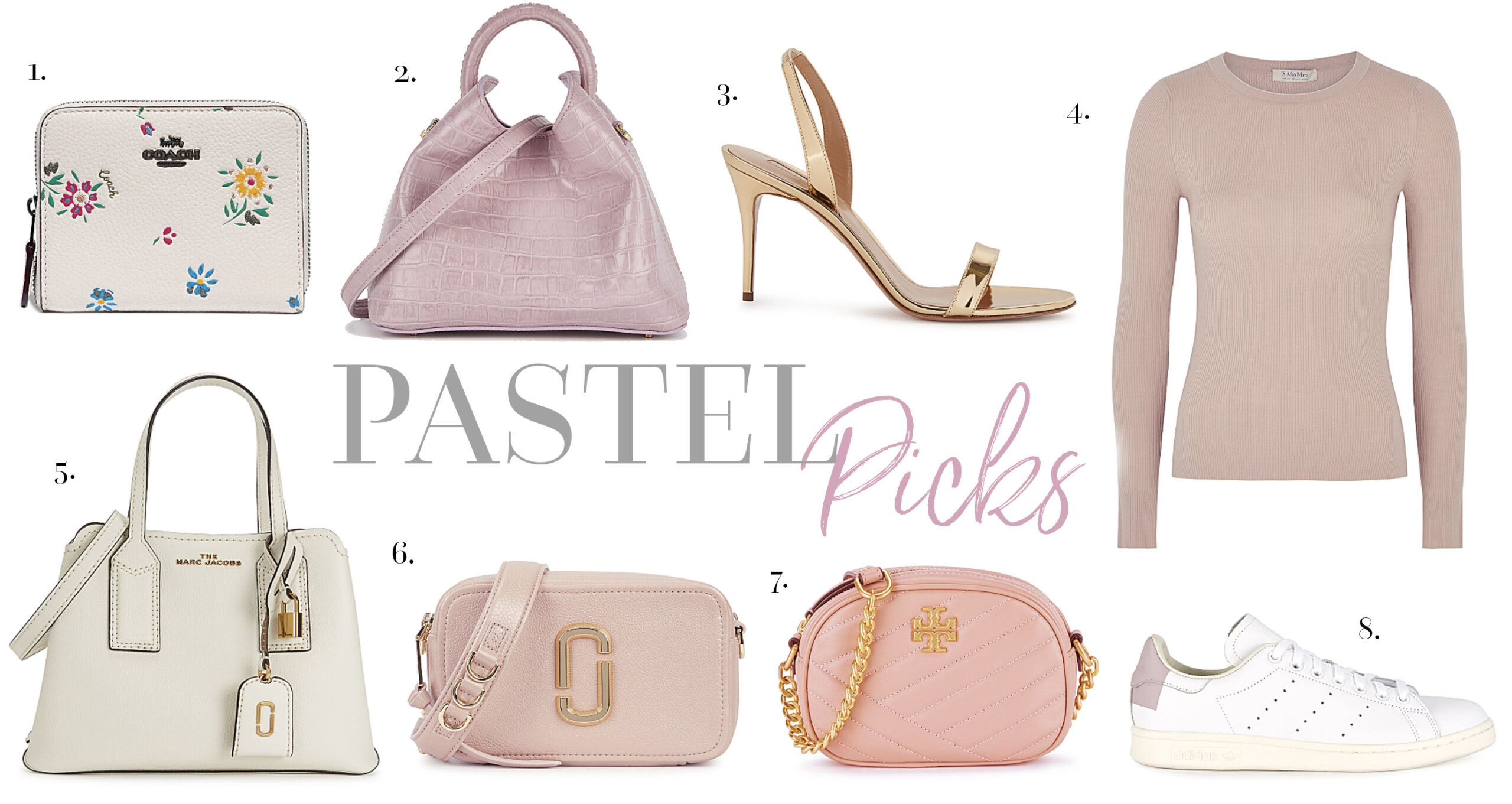 Coach Wallet // 2. Elleme Mock Croc Bag // 3. Aquazurra Heels // 4. Maxmara Sweater // 5. Marc Jacobs Tote // 6. Marc Jacobs Crossbody// 7. Tory Burch Crossbody // 8. Aquazurra Red Pumps
There are so many accessories to swoon over, including some lovely pastel picks if your wardrobe needs a little pick-me-up this winter. The range of brands included covers everything from uber-luxe Chloe to the great quality mid-range picks like Coach and Tory Burch.
BEAUTY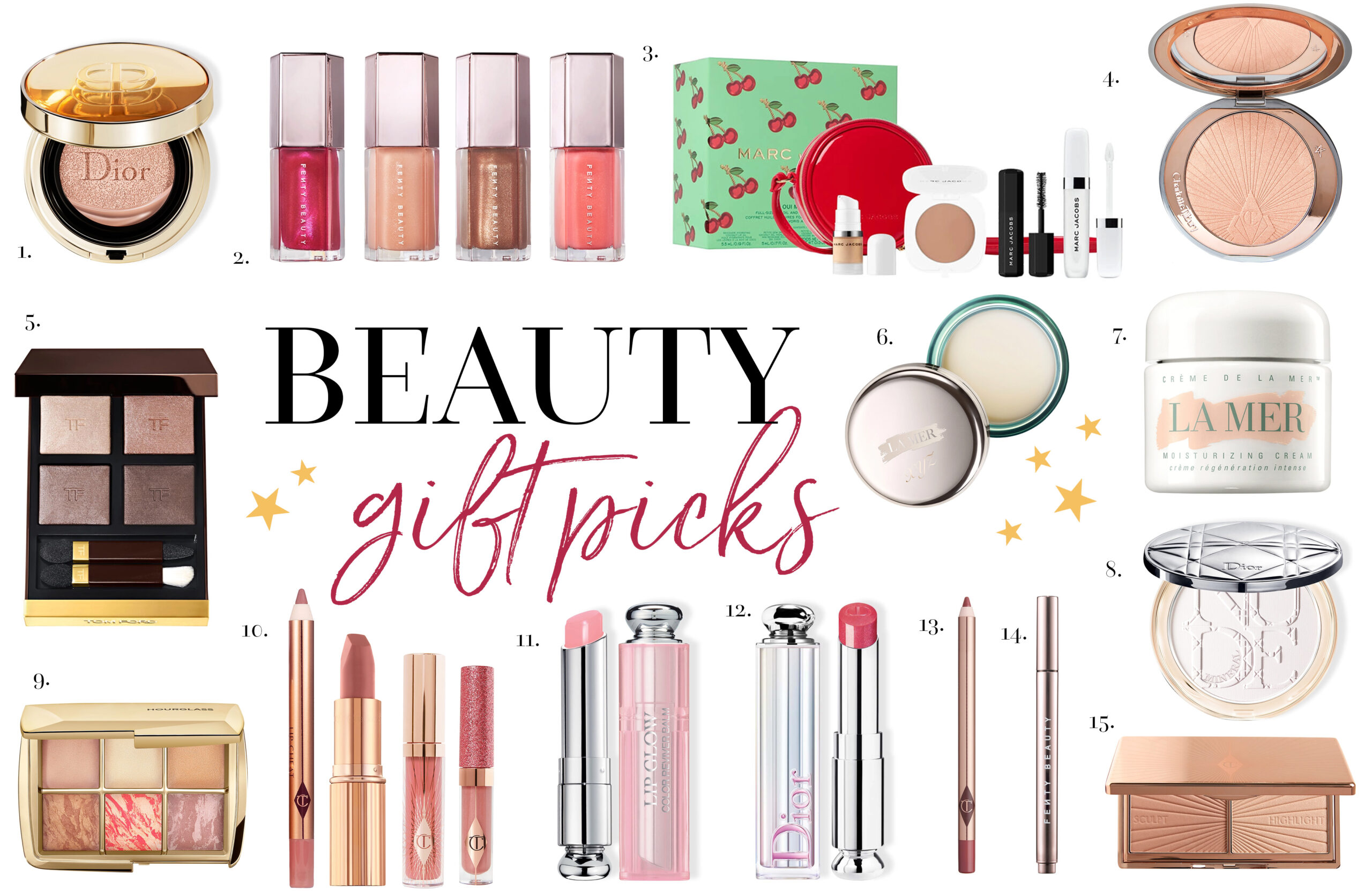 1. Dior Compact // 2. Fenty Lip Kit // 3. Marc Jacobs Gift Set // 4. Charlotte Tilbury Highlighter // 5. Tom Ford Eyeshadow Quad // 6. La Mer Lip Balm // 7. La Mer Cream // 8. Dior Perfecting Powder // 9. Hourglass Palette // 10. Charlotte Tilbury Pillow Talk Gift Set // 11. Dior Lip Balm // 12. Dior Lip Shine // 13. Charlotte Tilbury Lip Pencil // 14. Fenty Eyeliner // 15. Charlotte Tilbury Contour Kit
Finally, I had to share my favourite picks for beauty – the Harvey Nichols beauty department is the stuff of dreams with incredible brands like La Mer, Tom Ford, Charlotte Tilbury, Fenty Beauty and Dior all included in the 10% off discount. It's the perfect time to tick any Christmas gifts off your list – or just to treat yourself 🙂
The sale ends on 1st December – and stock goes quickly so I'd move quickly if there's something you had your eye on!
Happy shopping!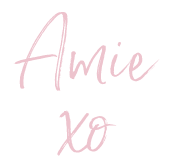 Thank you to Harvey Nichols for partnering with me on this post!