Today I'm covering my favourite finds at Farfetch! My discount code is now live so you can score 10% off all of these items – including Saint Laurent (cue dancing lady emoji)! I've included the pieces I already own and love as well as some new season pieces that I think are gorgeous. Just head to my YouTube video for the discount code! 🙂
The code is for new customers only so if the email you're using has been registered with Farfetch before, it won't work. There are some brand exclusions (most notable Gucci and Fendi), however the vast majority are included, including Saint Laurent, Manolo Blahnik, Bottega Veneta etc.
FEATURED ABOVE
1. Saint Laurent WOC // 2. Bottega Veneta Chain Bag // 3. Saint Laurent Nude Small Loulou // 4. Prada Crossbody // 5. Saint Laurent Toy Loulou // 6. Bottega Veneta Padded Cassette // 7. Saint Laurent Suede Envelope // 8. Saint Laurent Pink WOC // 9. Saint Laurent Medium Loulou // 10. Saint Laurent Red Mini Puffer // 11. Saint Laurent Black Suede Envelope // 12. Prada Envelope Bag // 13. Jimmy Choo Mules // 14. Saint Laurent Loulou Puffer // 15. Manolo Blahnik Hangisi Pumps // 16. Givenchy Soft Antigona // 17. Saint Laurent Mirrored Sunset // 18. Givenchy Nude Mock Croc Antigona
I've said it before but the best thing about Farfetch is the stock selection – it is always totally vast and you really are shopping from all over the world so the possibilities are endless!
In terms of new season picks, I think I'm most excited about my new Saint Laurent mini puffer – I absolutely adore this style and this type of leather so it's super cool that they've released so many new versions! I am also crazy excited to start using my Saint Laurent suede envelope. It's been the most bizarre weather in the UK recently, alternating between crazy hot and miserable rain so I'm keeping my fingers crossed for a dry and crisp Autumn – ready for lots of suede usage 🙂
Finally, I also wanted to let you guys know that my Saint Laurent Loulous in the very coveted nude colours have been restocked – the Toy Loulou is now available as is the small and the medium size. Saint Laurent nude shades are so gorgeous and the Loulou style just never gets old for me!
Happy shopping!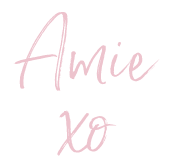 This post was written during a paid partnership with Farfetch – you can view my sponsored video here 🙂