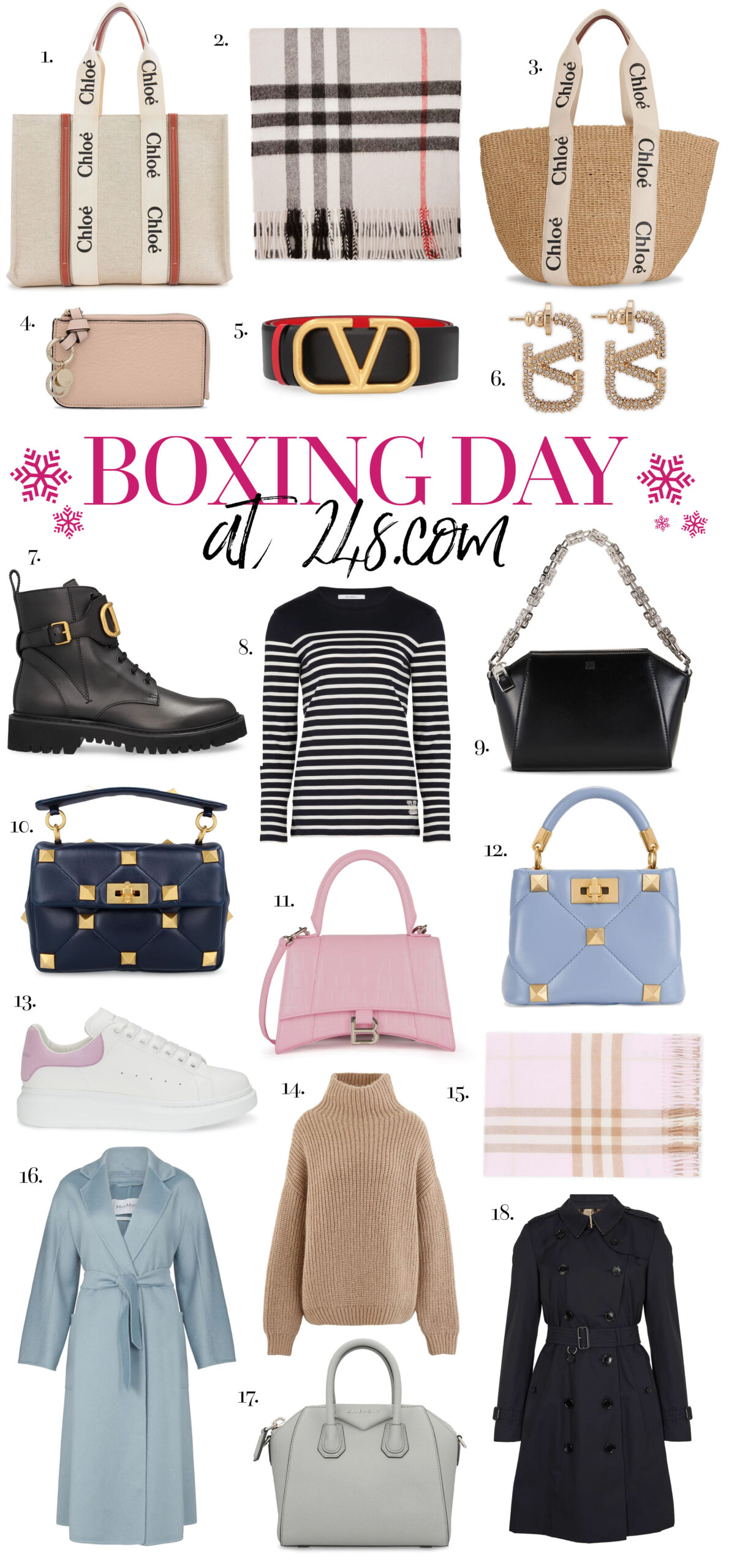 The Boxing Day sales are here and 24s.com have gone live with an amazing one! They have just launched a new discount code where you can take 20% off your purchase over $/£/€ 300 – there are some exclusions but there are also some incredible items included, including so many wardrobe favourites of mine that I already own and love!
You'll need to enter the following code at checkout to claim the discount: WINTER20
FEATURED ABOVE
1. Chloe Woody Tote // 2. Burberry Scarf // 3. Chloe Woody Basket Tote // 4. Chloe Wallet // 5. Valentino Belt // 6. Valentino Earrings // 7. Valentino Boots // 8. Max Mara Striped Sweater // 9. Givenchy Bag // 10. Valentino Navy Roman Stud Bag // 11. Balenciaga Bag // 12. Valentino Blue Bucket Bag // 13. Alexander McQueen Sneakers // 14. Anine Bing Sweater // 15. Burberry Pink Scarf // 16. Max Mara Coat // 17. Givenchy Antigona // 18. Burberry Trenchcoat
I've rounded up my favourite picks above and below! There are SO many amazing items included – everything from Chloe Woody Totes to Burberry scarves and Valentino accessories!
BAG PICKS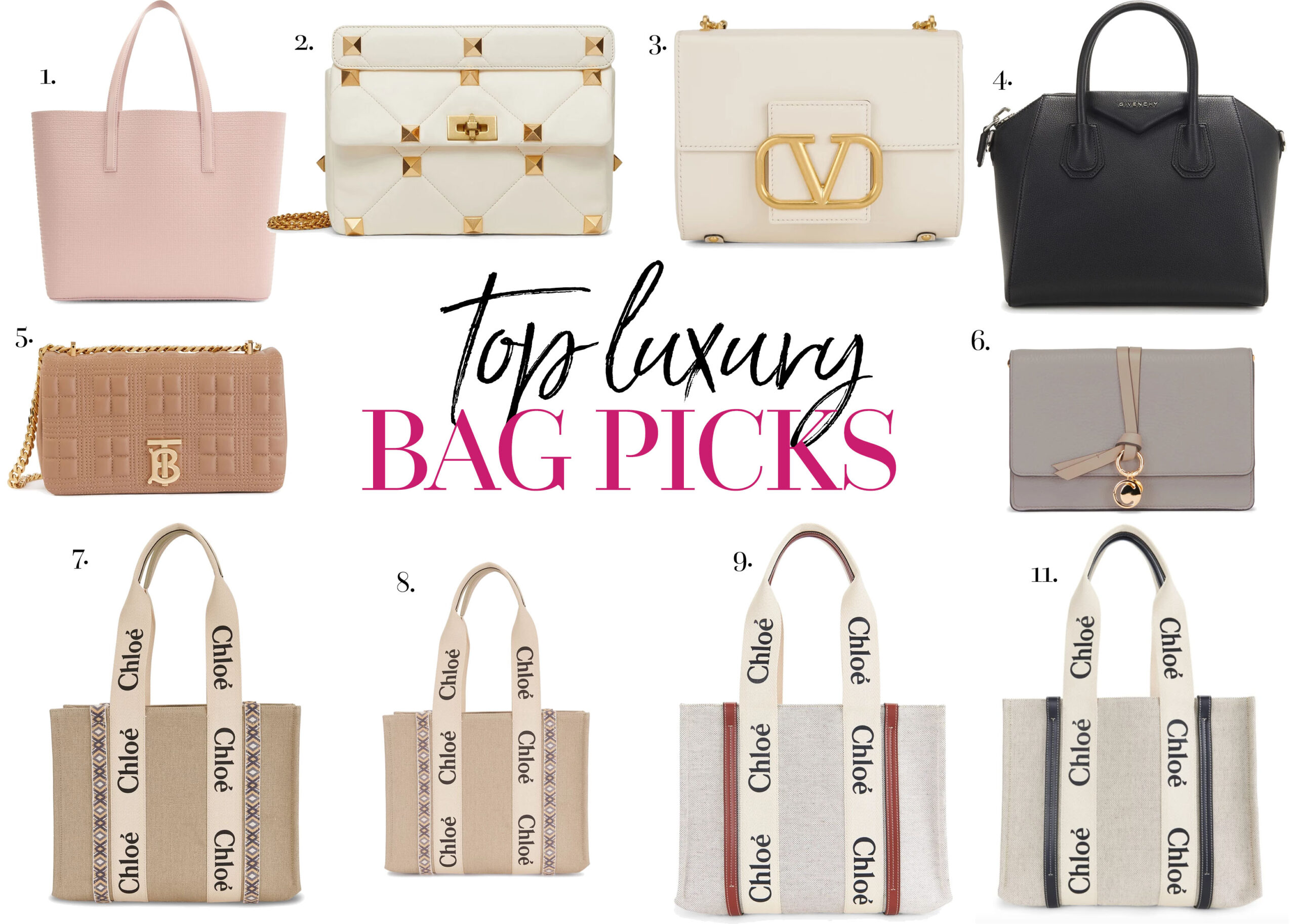 1. Givenchy Blush Tote // 2. Valentino White Roman Stud Bag // 3. Valentino White Crossbody // 4. Givenchy Antigona // 5. Burberry Crossbody // 6. Chloe WOC // 7. Chloe Woody Tote // 8. Chloe Mini Woody Tote // 9. Chloe Woody Tote – Brown Trim) // 10. Chloe Woody Tote – Navy Trim
There are so many amazing bags included – from Chloe new season arrivals through to beautiful Givenchy styles!
WARDROBE FAVOURITES
Both my beloved Burberry scarf in this gorgeous winter white colourway as well as my Valentino bag are included in the offer! This Burberry scarf has quickly become a favourite ever since I got it – it works beautifully with pretty much every coat since it's so neutral and I just love how it makes any outfit that little more special 🙂
My sky blue Valentino bucket bag has been restocked and is also included in the offer – there is currently the pink and the blue version available!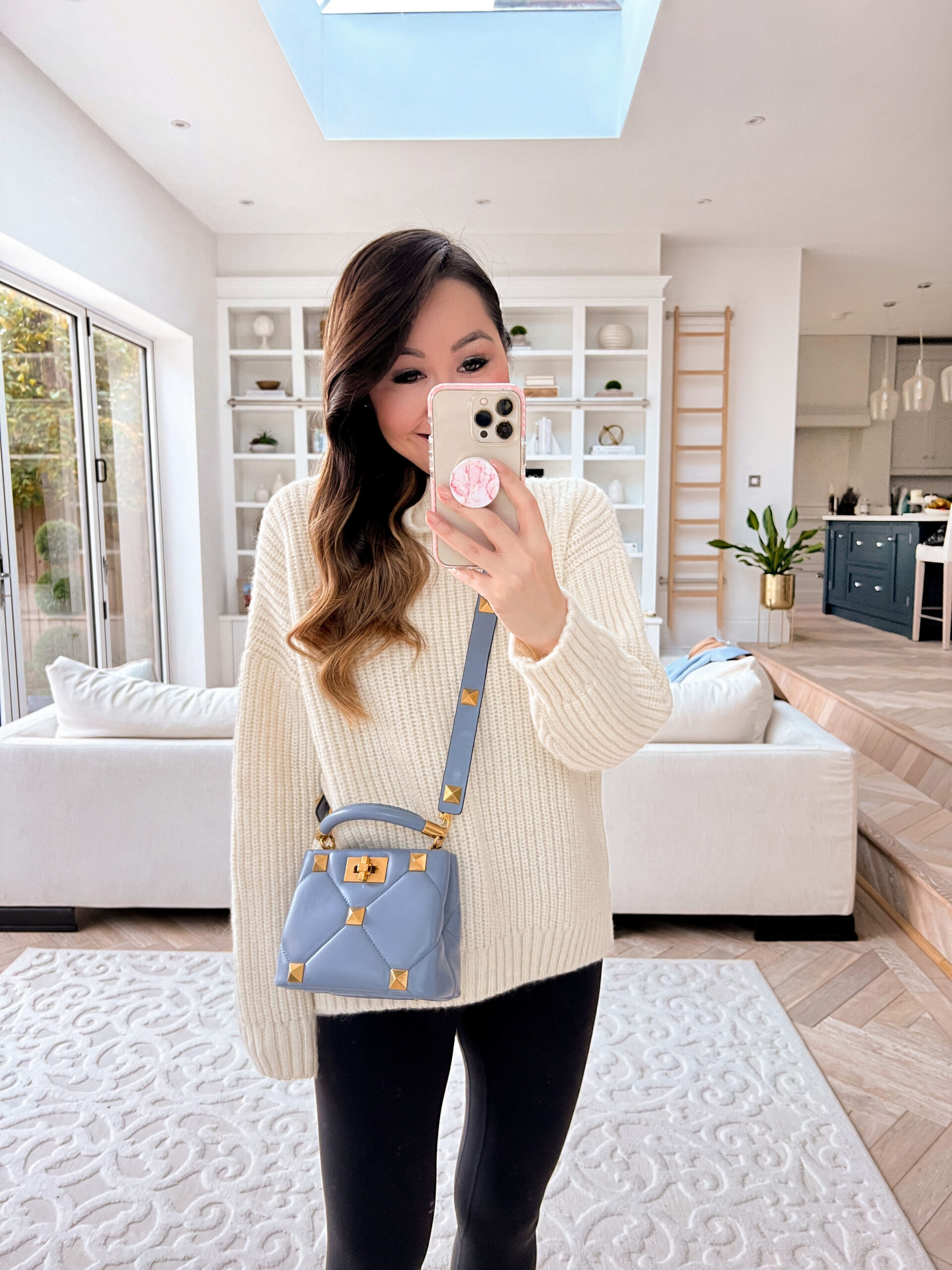 My Anine Bing sweater is also included in both the white – as well as the gorgeous camel colourway which has just been restocked! These are the most gorgeous chunky knits – Anine Bing release them every year and it's easy to see why this is such a classic item. The perfect amount of width and material without feeling too suffocating. Love! I took an XS for reference.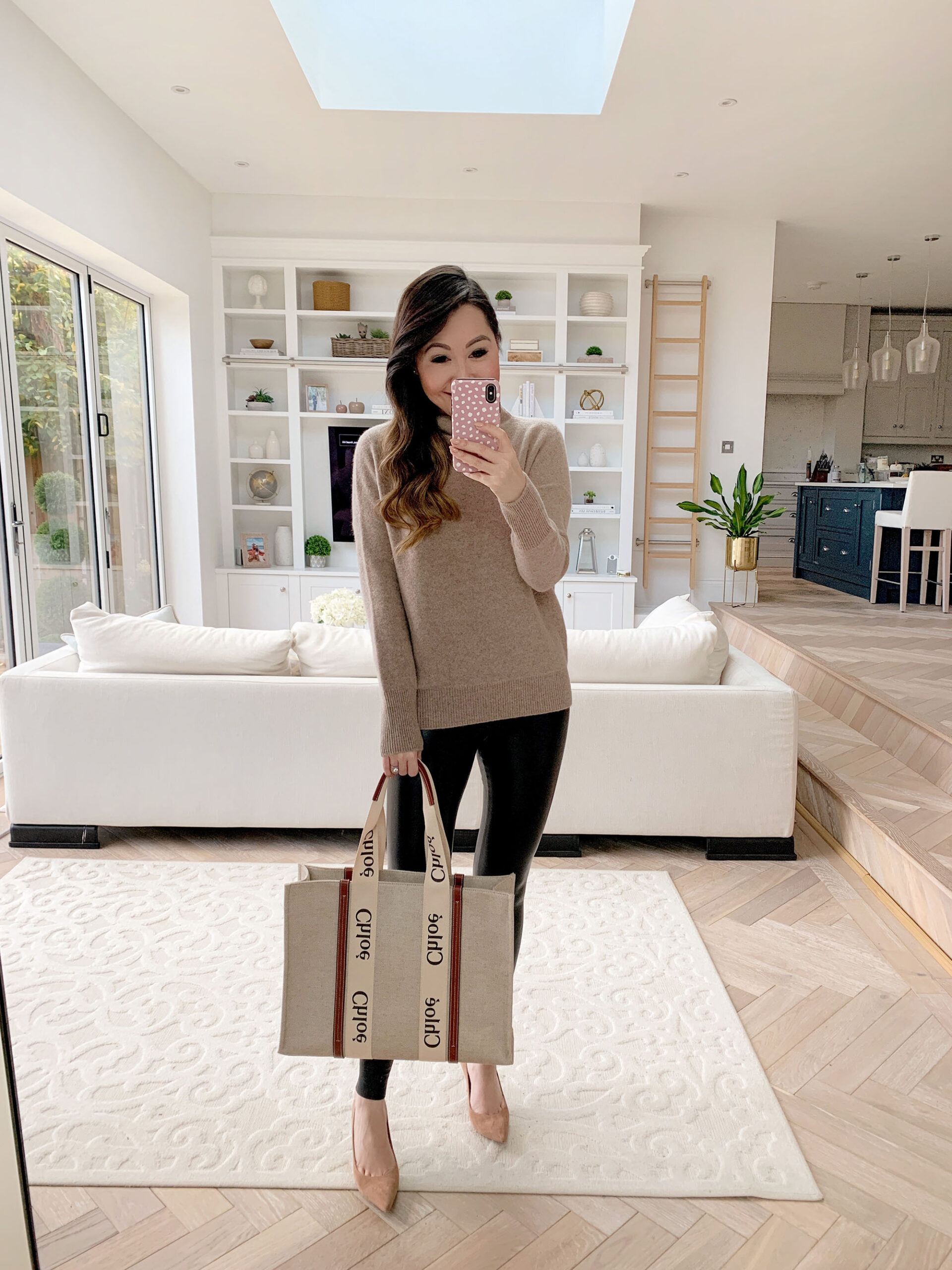 My Chloe Woody tote is also back in stock and available in the discount code! These have been missed out of the last few offers so now is a great time to nab one if you were looking for a discount!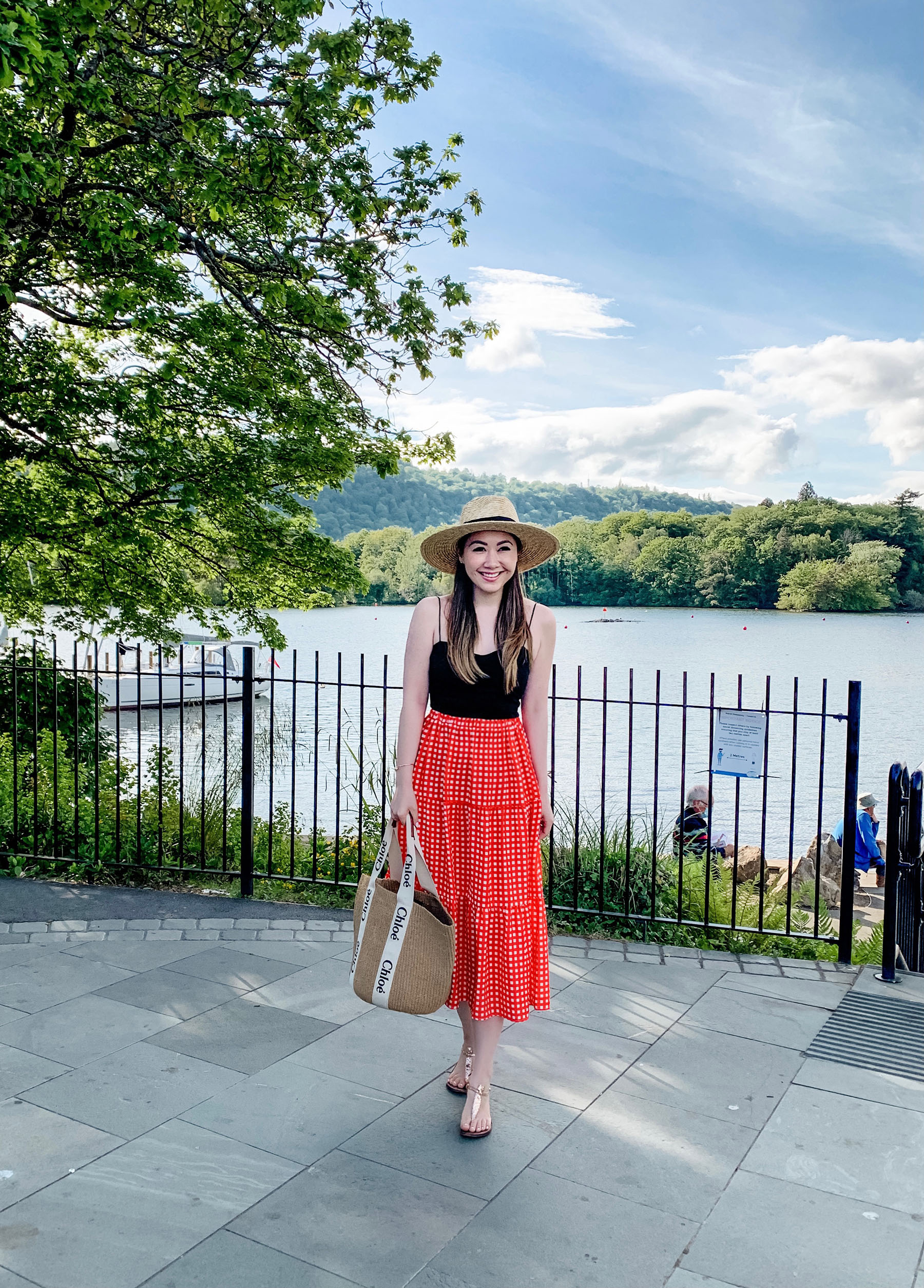 Even better – they've restocked pretty much the entire line. From the medium size to the larger size, as well as my summer ready basket tote (pictured above!) AND some gorgeous new releases with a stunning new pattern! Don't forget to apply the code WINTER20 at checkout for the 20% off.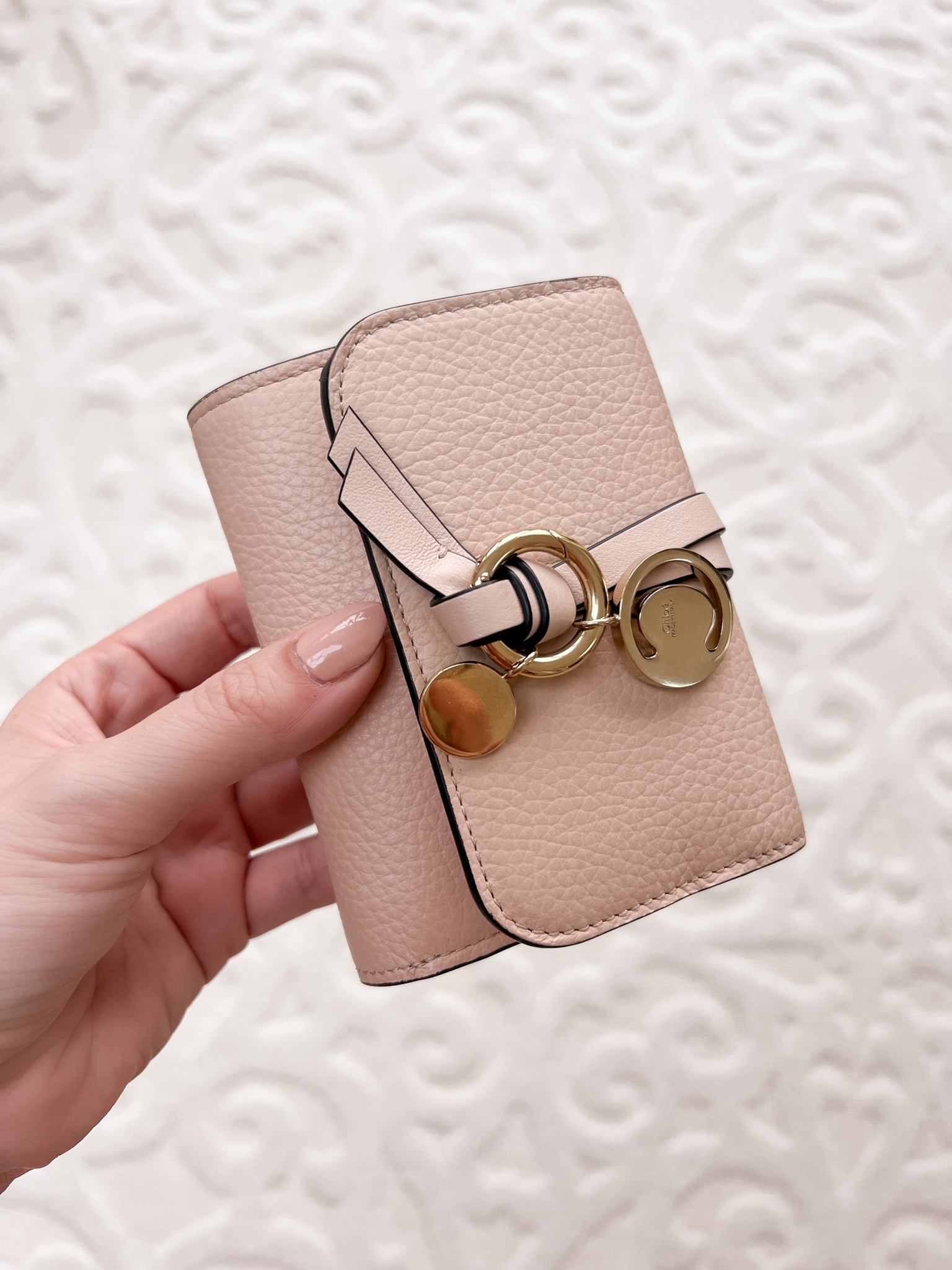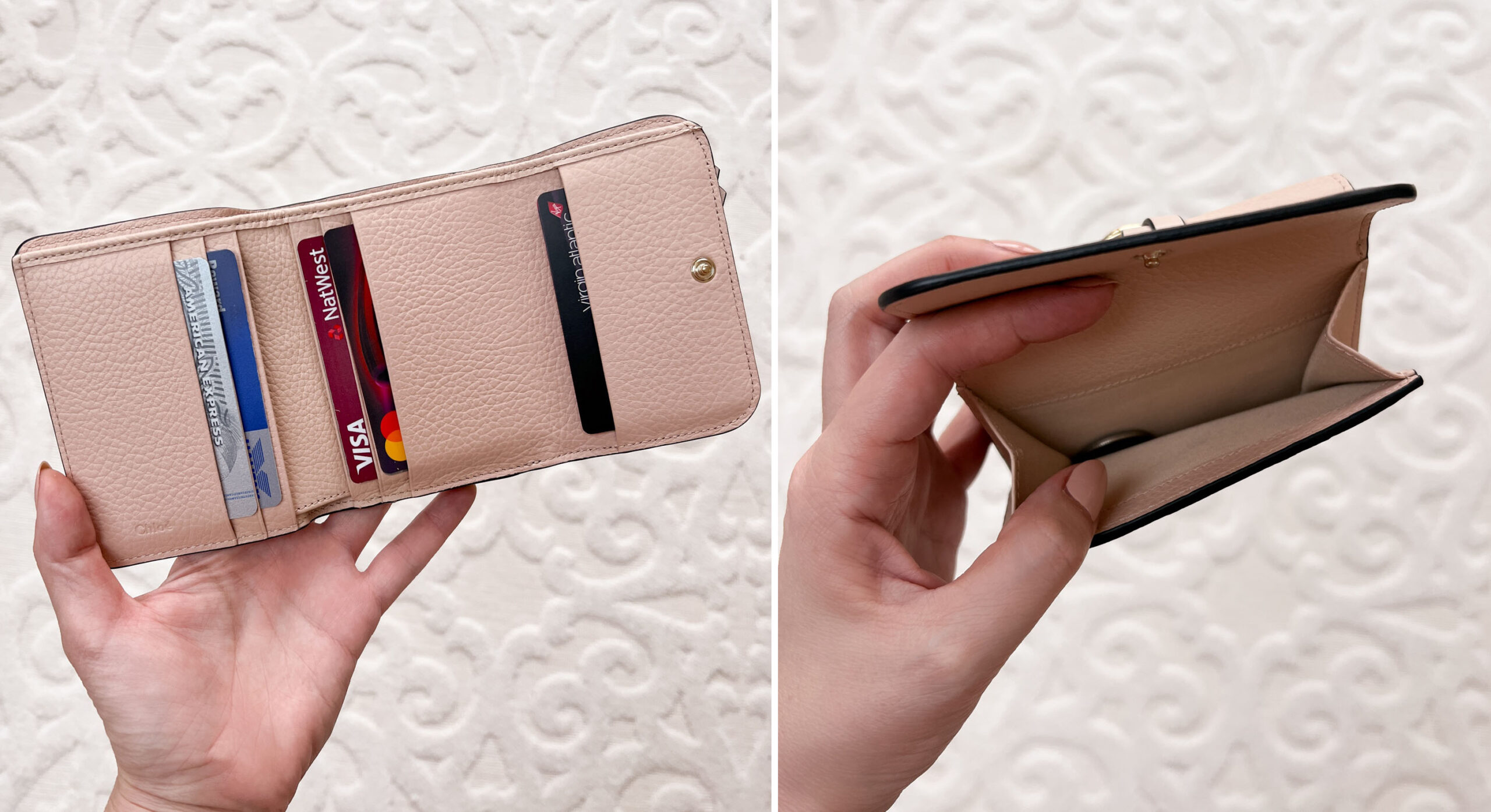 Finally, my trusty little Chloe wallet. This is such a great size – tiny enough to fit into even the smallest of mini bags but with a ton of organisation too! It comes in both the grey and the light pink which I own. So cute and wonderfully functional!
And that's it for this round-up! Let me know if you snag anything in the comments!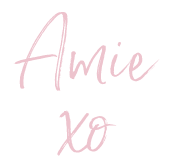 Thank you to 24s.com for sponsoring this post!