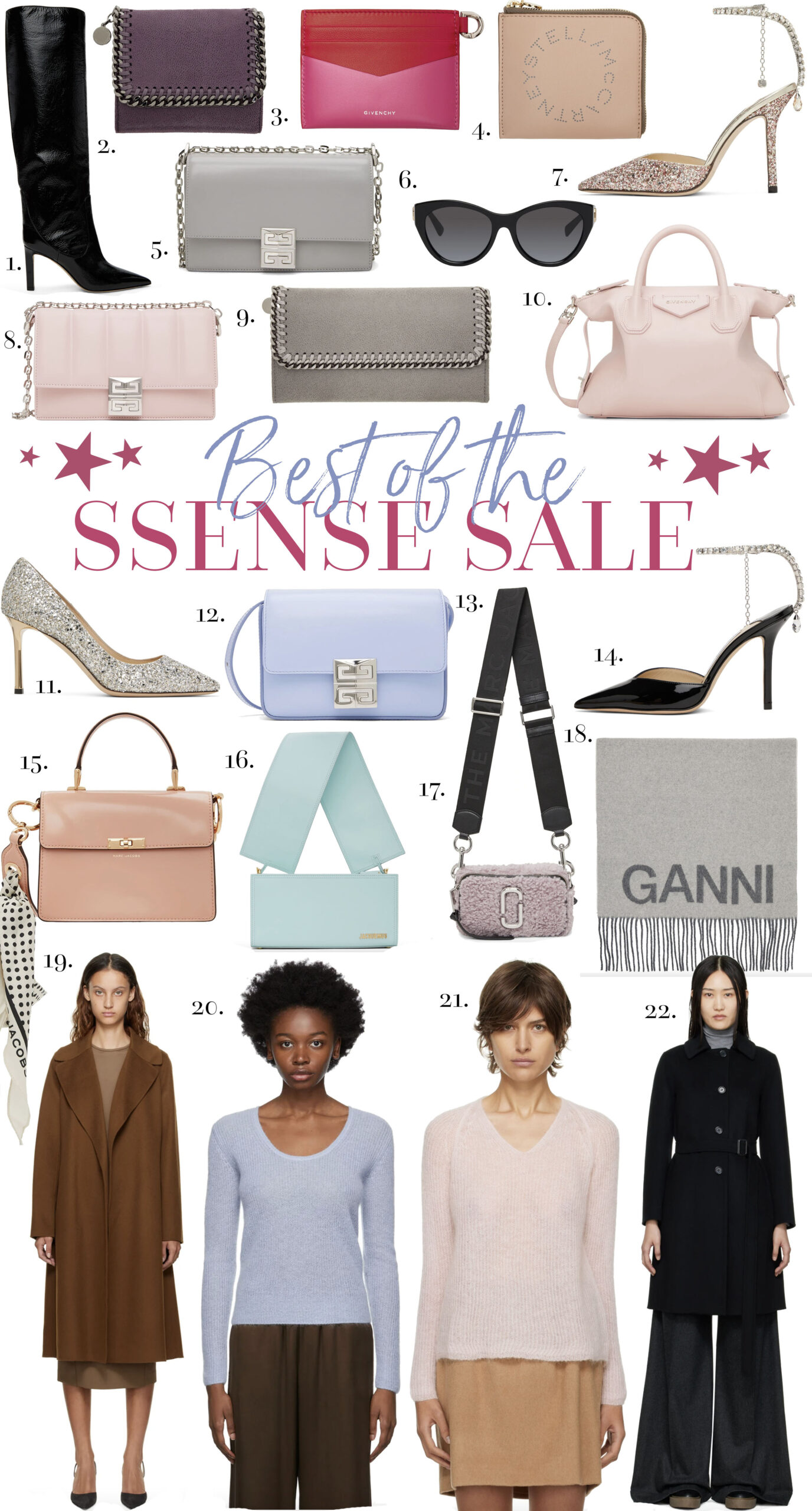 1. Jimmy Choo Boots // 2. Stella McCartney Wallet // 3. Givenchy Card Holder // 4. Stella McCartney Wallet // 5. Givenchy Grey Bag // 6. Sunglasses // 7. Jimmy Choo Glitter Heels // 8. Givenchy Blush Shoulder Bag // 9. Stella McCartney Long Wallet // 10. Givenchy Soft Antigona // 11. Jimmy Choo Romy Heels // 12. Givenchy Crossbody // 13. Marc Jacobs Teddy Snapshot // 14. Jimmy Choo Patent Heels // 15. Marc Jacobs Top Handle Bag // 16. Jacquemus Bag // 17. Marc Jacobs Snapshot // 18. Ganni Scarf // 19. S Max Mara Coat // 20. Blue Sweater // 12. Blush Sweater // 22. Tailored Coat
The SSENSE sale is still going strong with markdowns now up to a huge 70% and SO many great items included! There are a ton of amazing deals to be had – from this gorgeous Stella McCartney wallet at a huge 70% off to stunning Givenchy bags at over 40% off to classic tailored S Max Mara coats at incredible prices.
The sale selection is incredibly vast with literally pages upon pages of items included – you can see the full selection here – definitely worth a scroll if you love your sale shopping like me but I've also rounded up some of my favourite picks and deals above and below!
STYLE FAVOURITES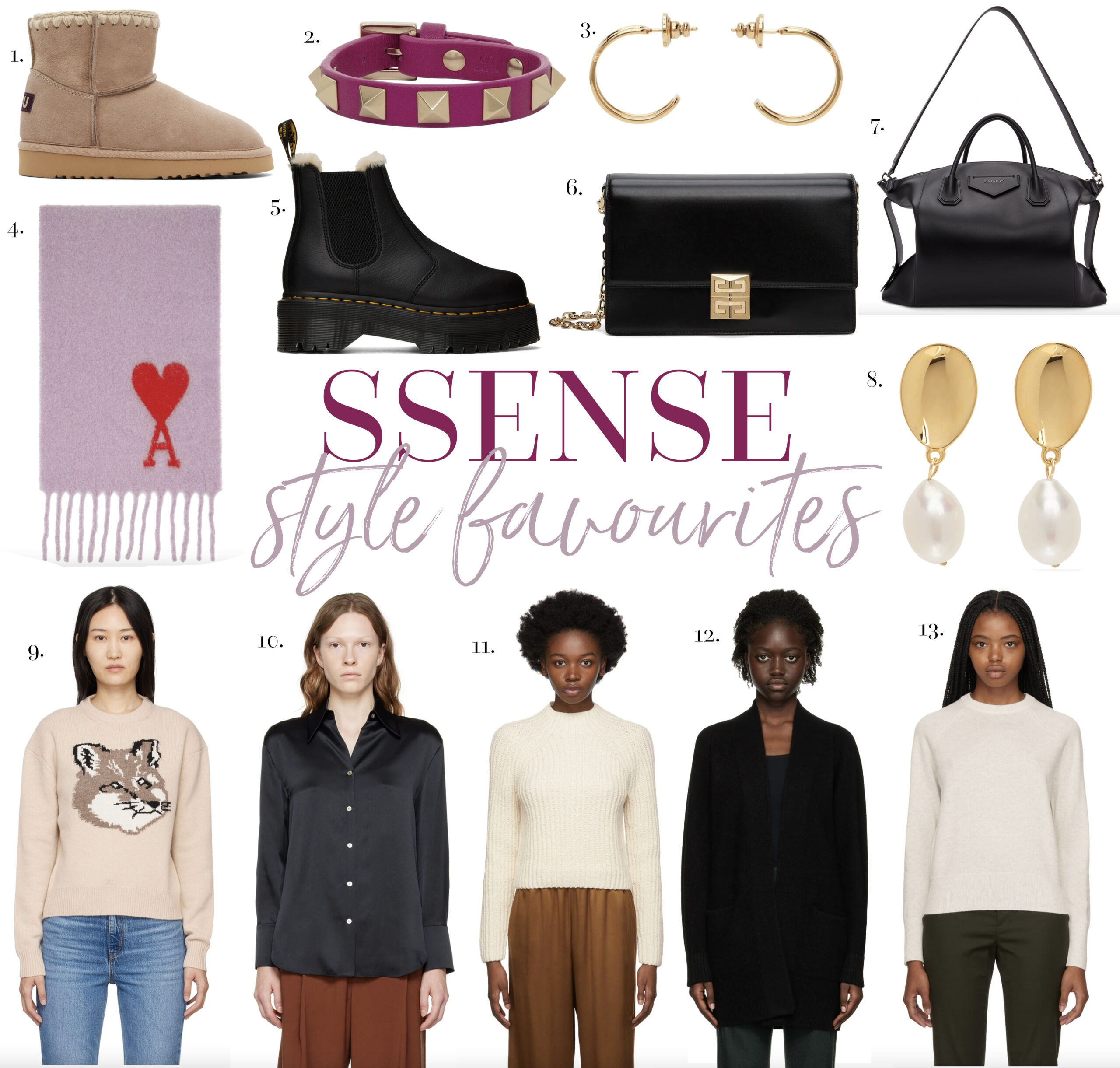 1. Shearling Boots // 2. Valentino Garavani Bracelet // 3. Valentino Garavani Earrings // 4. Heart Scarf // 5. Platform Boots // 6. Givenchy Black Bag // 7. Givenchy Soft Antigona // 8. Pearl Earrings // 9. Fox Sweater // 10. Black Shirt // 11. Cream Sweater // 12. Black Shawl Cardigan // 13. Cream Crewneck
I wanted to specifically call out Vince pieces which are included in the sale – many at a huge 70% off! I adore Vince for their classic designs and beautifully made pieces – they are definitely more on the pricey side though so now is an amazing opportunity to nab some of their stunning pieces for less! I particularly love this shawl cardigan – so classic and something you'll be able to wear for years. There are so many great deals from so many incredible brands though – I spotted these gorgeous Valentino earrings for 45% off, as well as this adorable heart scarf and elegant pearl drop earrings.
Stock is moving very quickly as this is the last call for the sale and these amazing discounts so I wouldn't wait if there is something that catches your eye!
Happy shopping!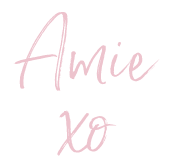 Thank you to SSENSE for partnering with me on this post!