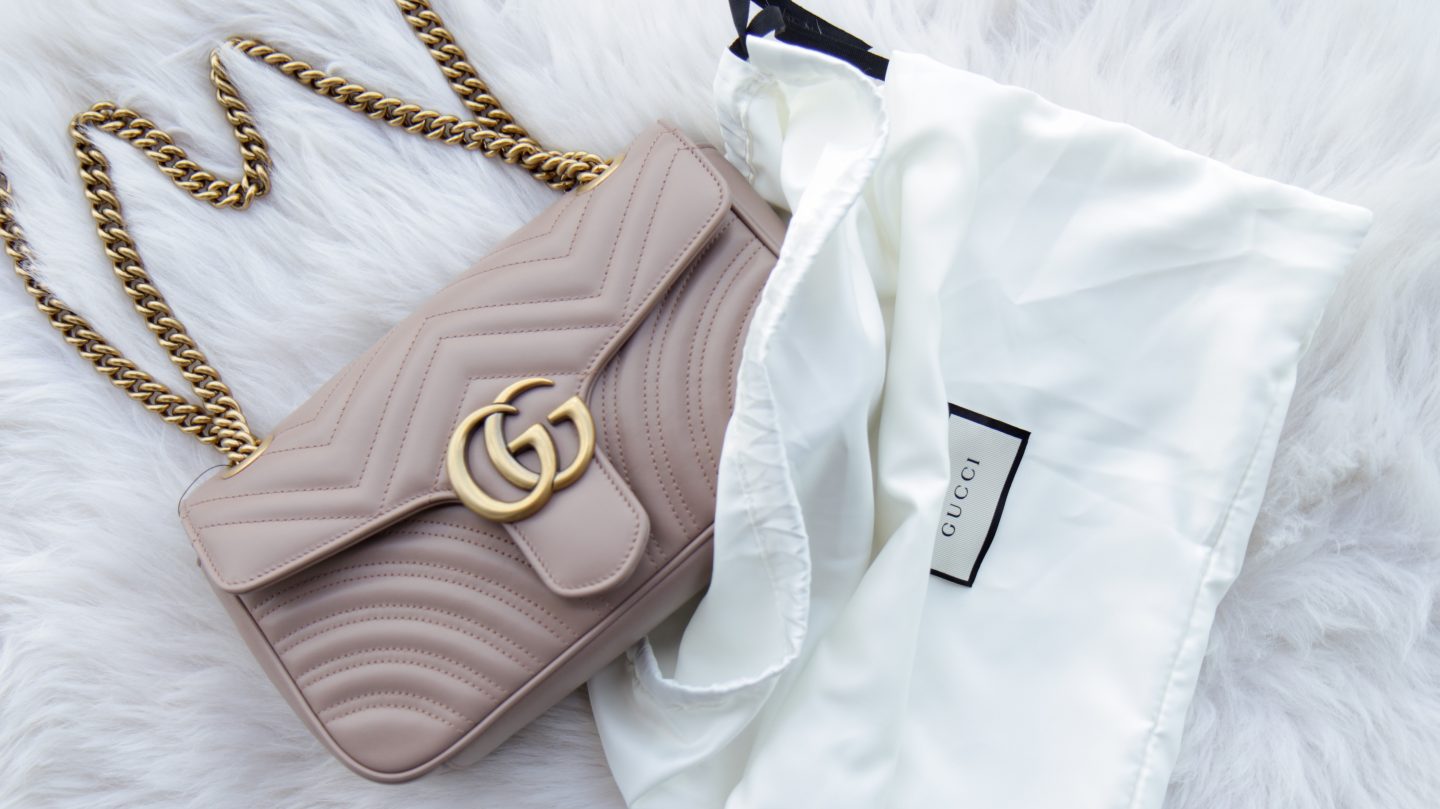 I wanted to film a reveal on this but as per usual, I've been pushed for time so a blog post reveal will have to suffice for now! I'm not one for drawn out reveals so without further ado, here is my beautiful new nude Gucci Marmont bag!
You're probably thinking "she got another Gucci bag!?" and the answer would be a resounding/ slightly sheepish YES! This was the original colour and size I wanted before I got my black Marmont bag but sadly, this combination was nowhere to be seen and I looked everywhere. I ended up going for the black Gucci Marmont and really – no complaints or regrets here because it's been my most used bag this year! I ended up still getting the nude colour but in the smaller camera bag style. I was happy with my choices and then when I was up in Manchester, I saw this nude combo in Selfridges. I was right in the middle of getting vendor quotes for the wedding though so I just about managed to talk myself out of it.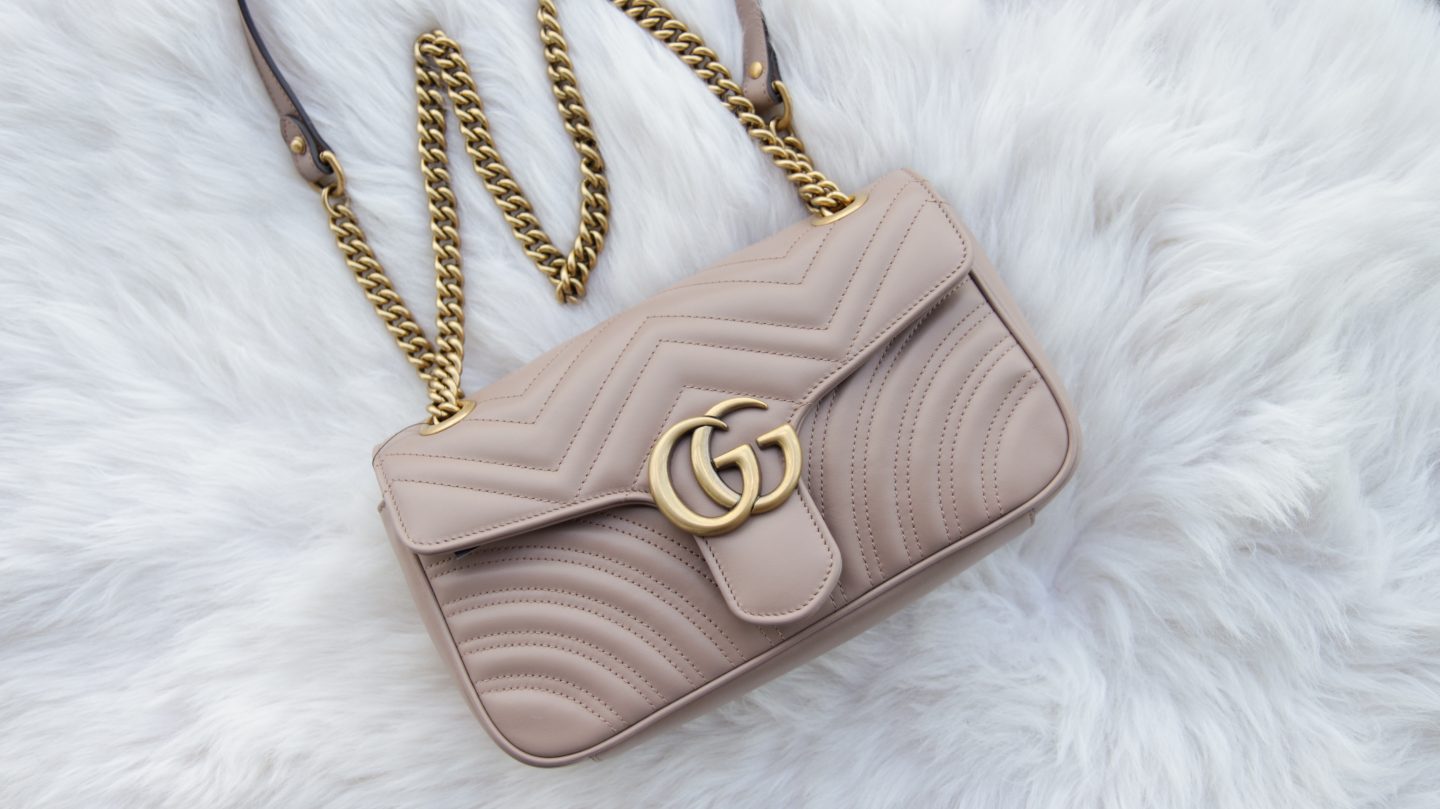 DETAILS
Nude Gucci Small Flap Bag – US
Nude Gucci Marmont Small Flap Bag – UK
Then, a couple of days ago, it popped up online and well… clearly my resolve is not that strong! I resisted for about a day and then logged on and clicked 'confirm order'. I was hesitant about getting another colourway in a bag that is very trendy but honestly, I love my black one so much and get so much use out of it that I decided to just go for it. Needless to say, I am IN LOVE! It's such a great colour and the size is fantastic – large enough to hold all of my essentials and then some. It went with me on holiday and has been a go to for me for everything from bridal appointments to friends' birthdays.
Now, of course it means that I have two bags in this nude colour so I may end up selling my smaller camera bag and getting another colour in it (any thoughts? White maybe? I was thinking it might be cute in white for summer!). Either way, I am so looking forward to using this gorgeous bag! 😀
Thank you so much for stopping by!